Want to learn how to sew? This is the place! Dust off your unused sewing machine or unpack your new one and see how to start sewing - here's how to learn to sew the easy way.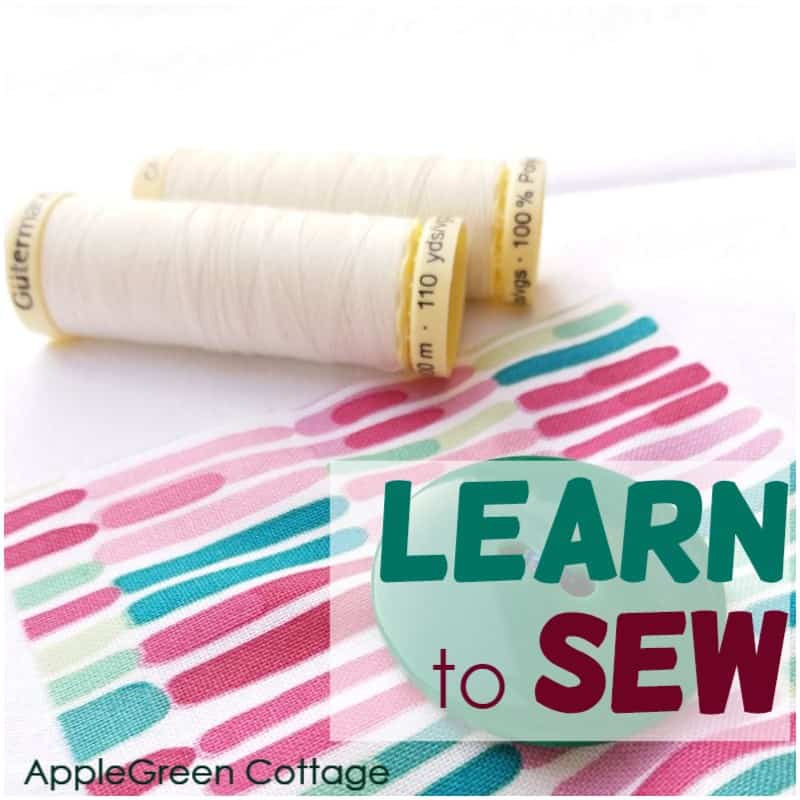 Are you new to the sewing world? Not sure where to start, but you'd want to sew your first project, maybe something useful, pretty, and super easy?
Good, you're at the right place!
I'm so happy to help you with my free and super easy sewing tutorials any beginner will understand. And more than 100 - also free - easy sewing projects you can take at your own pace. We'll have so much fun together - and you'll walk away with a super useful and fun skill that you will have for life!
What you are looking at right now is what I consider the most comprehensive list of all AppleGreen Cottage sewing tips and learning resources! All about starting to sew, learning with simple projects, and up to a list of free online sewing classes to further your skills. And I keep adding new tutorials to this list, so make sure to save this post to Pinterest so you can access it any time you need it: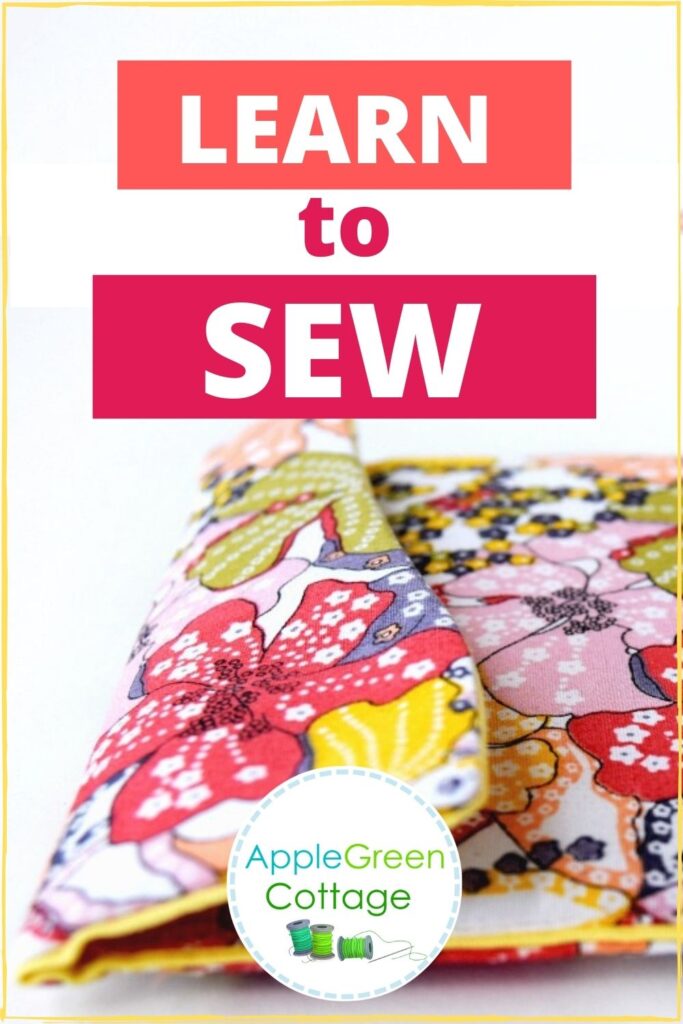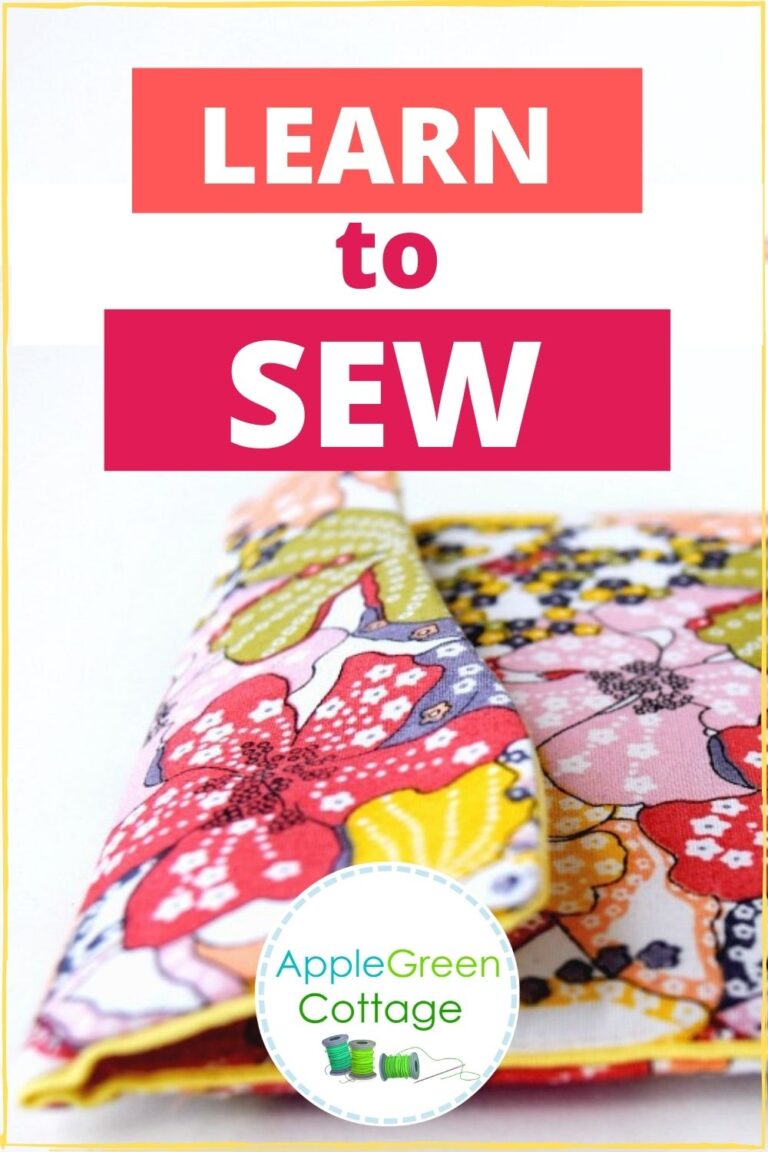 Learn To Sew
Here you'll find useful tutorials that will help you learn to sew. Whether you want to learn how to sew with a sewing machine or start hand-stitching, I'm right here with you - let's start.
Sewing By Machine
First, you'll need some essential sewing tools. Let me ask you first: do you want to learn to sew by hand, or do you wish to learn to sew by machine?
Here's my shortlist of the best beginner sewing machines - make sure to read the tips, they will make your selection much easier!
Tools For Sewing
What are the Must-Have Sewing Tools? - Here's a great post I wrote a while ago, a shortlist of what you really need to start to sew. Nothing fancy, really just a few are must-haves, and the rest are optional. One thing that you'll really need to have is a sewing machine. So let's clear one thing up first:
What is the best sewing machine for beginners?
In short: nothing fancy. No, really. Don't spend too much money at the start. I don't want you to spend a fortune on your machine (and heaps of fabric) when you don't even know if you're gonna like the new hobby.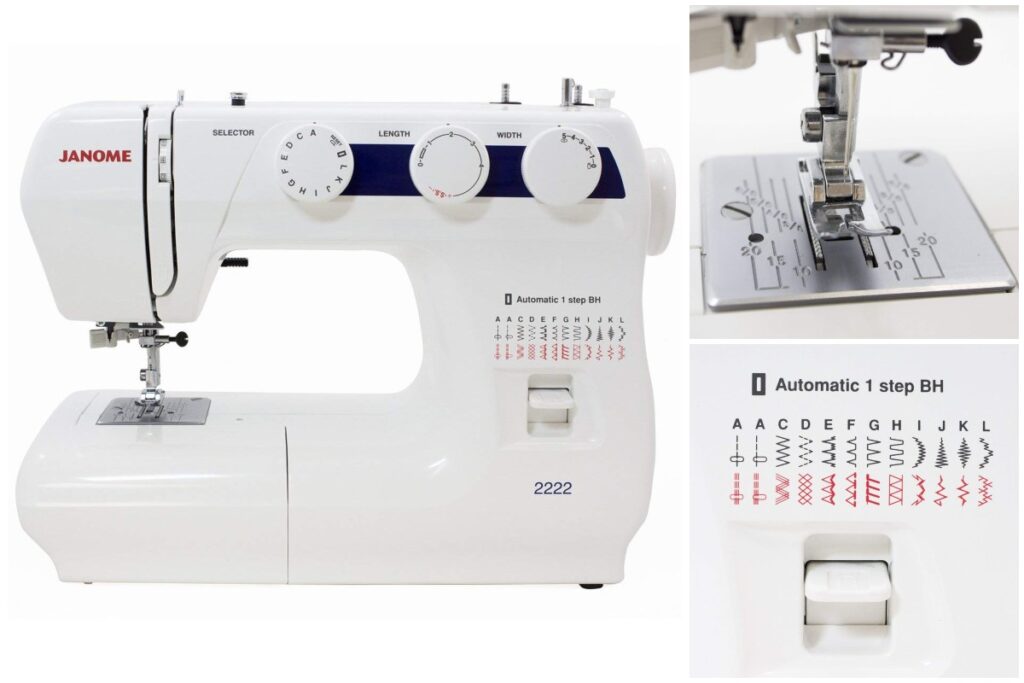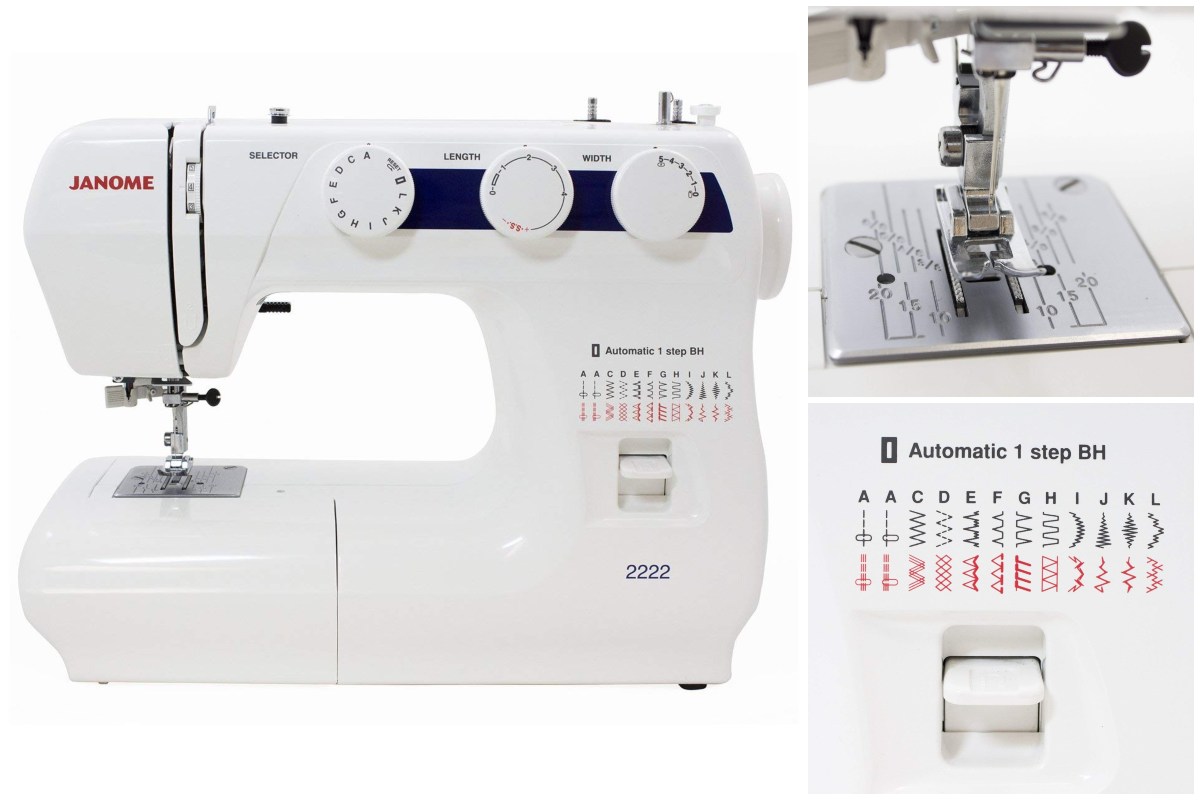 Why I'm saying that? You're not gonna believe it, but I still use a basic, mechanical (non-computerized!) sewing machine I bought myself when I moved into my first own apartment. If it works for me, all my blog tutorials and these shop patterns (shameless plug!) - and those are pretty successful and loved by my customers, it will work for you when starting out. And why get 150 stitch options when really you only need two, a straight stitch and the zigzag?
You can start with the basic ones I've mentioned in this review about the best beginner sewing machines.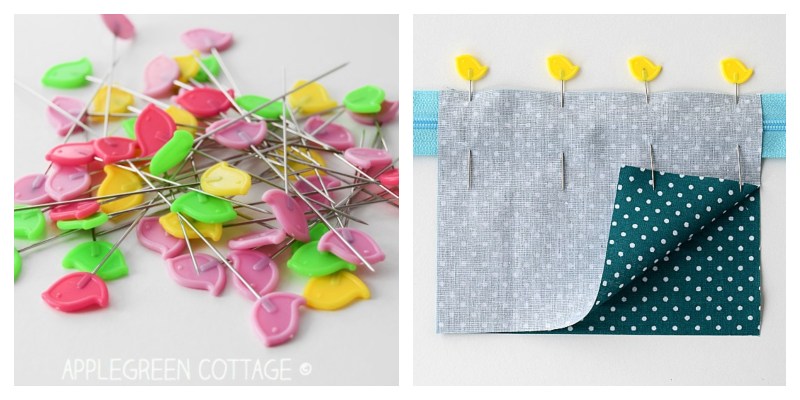 The Basics Of Sewing
Now straight to the basic sewing lessons, all free, and then hands-on sewing tips and techniques you need to know if you sew with a sewing machine or by hand. But no fear, I'll be here with you all the way through. All you need to do is start and the rest is up to me to keep you going, ok?
Firstly, if you feel confused about all those fancy sewing terms, here's a quick and simple sewing terms glossary to help you if you're just starting out - a guide to understanding the basic sewing terms.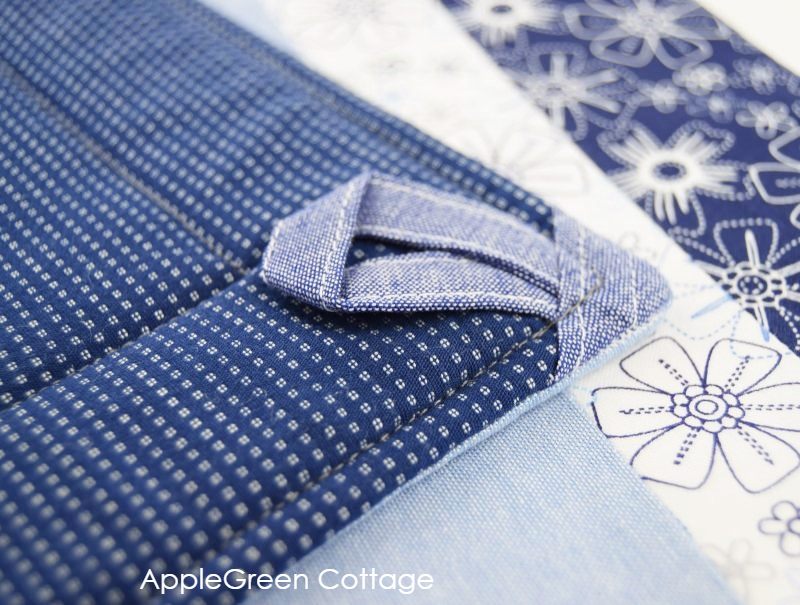 How To Use the Sewing Machine
See here how to insert the sewing machine needle, and here's how to thread the sewing machine tutorial - more coming soon! These two tutorials are part of our series on how to use the sewing machine.
The Basic Sewing Stitches - Meet the basic sewing stitches here.
Don't let broken needles or skipped stitches ruin your sewing! Learn how to fix common sewing machine problems with this free class.
Basic Sewing Skills
So, let's see the basic sewing skills that will come in handy. The first ones are the most basic skills and beginner sewing tips that will make your start easy and quick.
Every section will include projects I recommend you to take on. Choose the one you like most, move on, and you can return at any time. Once you've read through those - just use what you need, you might not need everything. All are pretty quick to master, and no fear, not asking for perfection.
List of basic sewing SKILLS and tutorials
First, as this is an online tutorial, I'm sure you'll want to know how to use a digital sewing pattern. This is the first thing you'll want to know when you start your internet sewing journey, I'm sure!
How to Trace A Pattern On Paper - One of my favorites, and it could become yours too, if you love sewing but not so much the pattern tracing work. 6 Smart tips that will show you how to use household items for tracing your printed pattern so you can reuse the original and make all sizes you might ever need!
How To Pin Pattern On Fabric - See how to pin a pattern to fabric and how to cut fabric using a sewing pattern. Must-know!
How to sew an invisible stitch - handy!
Finish Stitching The NEAT Way
How to Clip Corners - Effectively! -
The Most useful Hem - and a little folding hack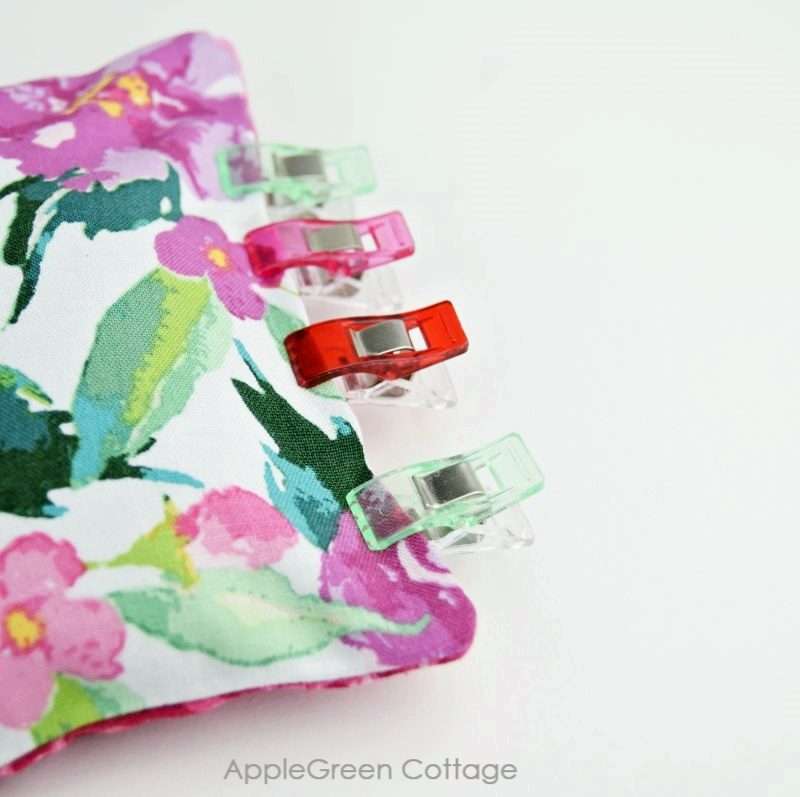 Let me continue: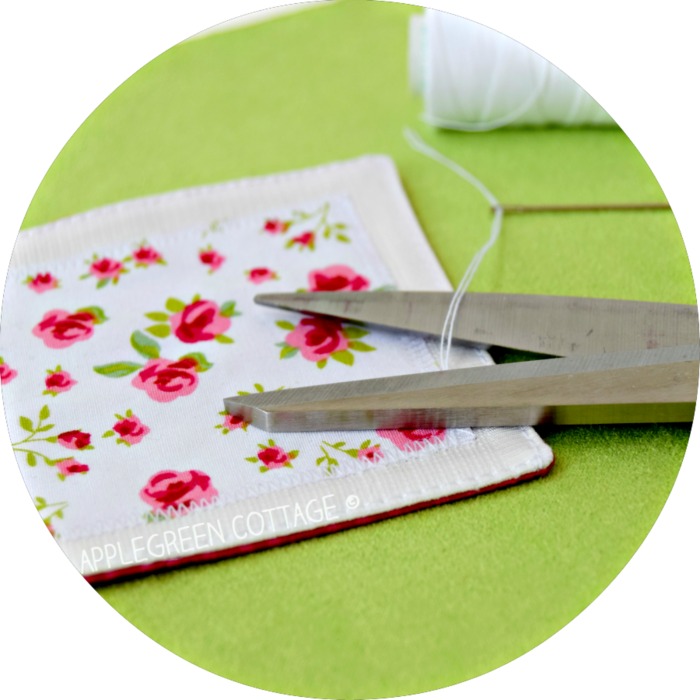 How To Sew Zippers
We all know there are several ways to sew most things. This is why I have been showing different zipper sewing techniques here on the site, so everybody can test them and decide on their preferred way to create.
And zippers deserve a special spot, so let me do a separate list:
how to install a slider on zipper tape - and all about zippers by the yard!
zipper closures: zippers with tabs here and a different type of zipper tabs here
the zipper opens really wide with this makeup pouch
and here's a boxed zipper (yes!) I love this clever construction, but it's a more advanced one (bookmark to use later!)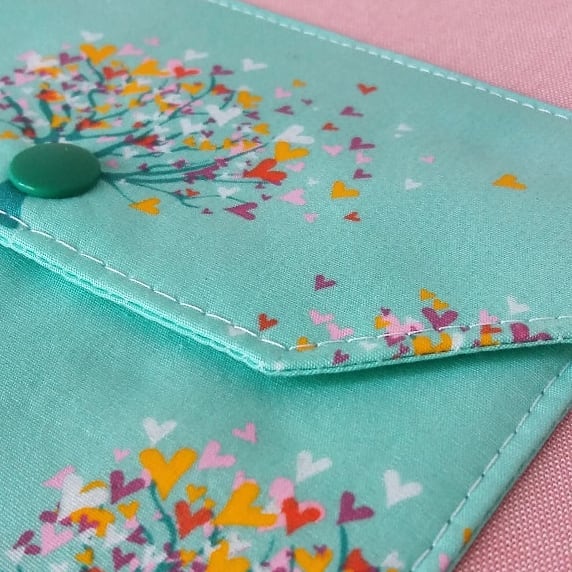 And here's my detailed zipper sewing guide here on AppleGreen Cottage - never fear zippers again!
How to sew Pockets
More Best sewing tips for beginners: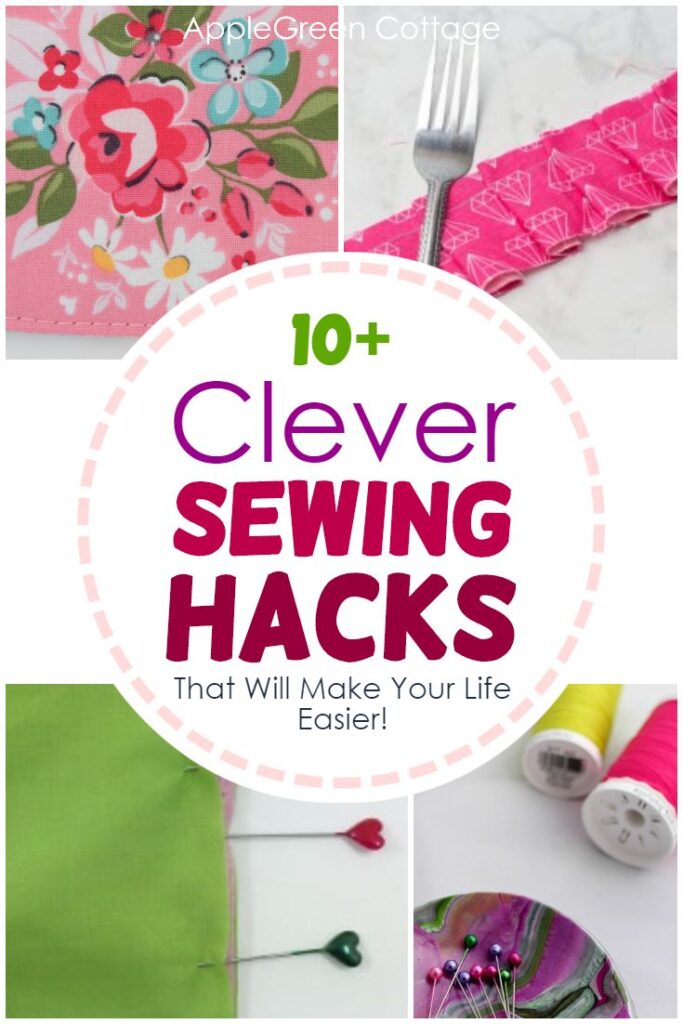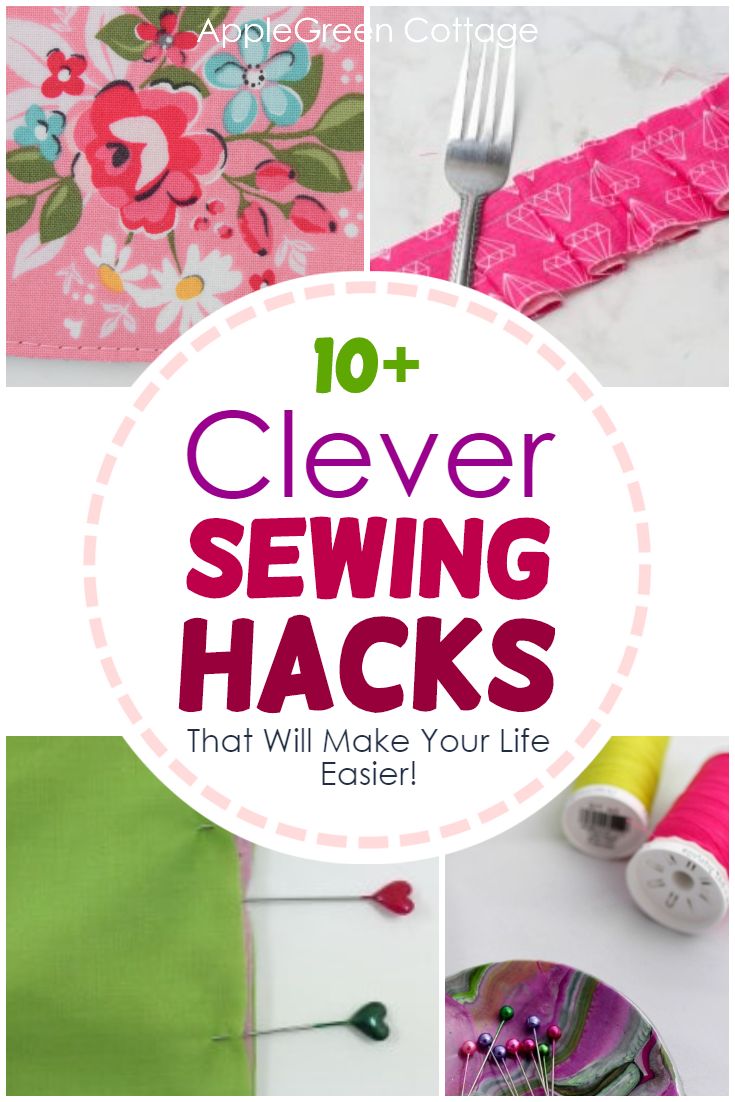 10+ clever sewing hacks you need to know!
Best sewing projects for beginners
There are way over 100 free sewing projects for all skill levels here on AppleGreen Cottage, feel free to check them out. Or better yet, start with these from the easy sewing category. Super easy and quick - imagine how you'll feel once you've finished your first sewing project - woohoo!
These beginner sewing projects might become your first favorites: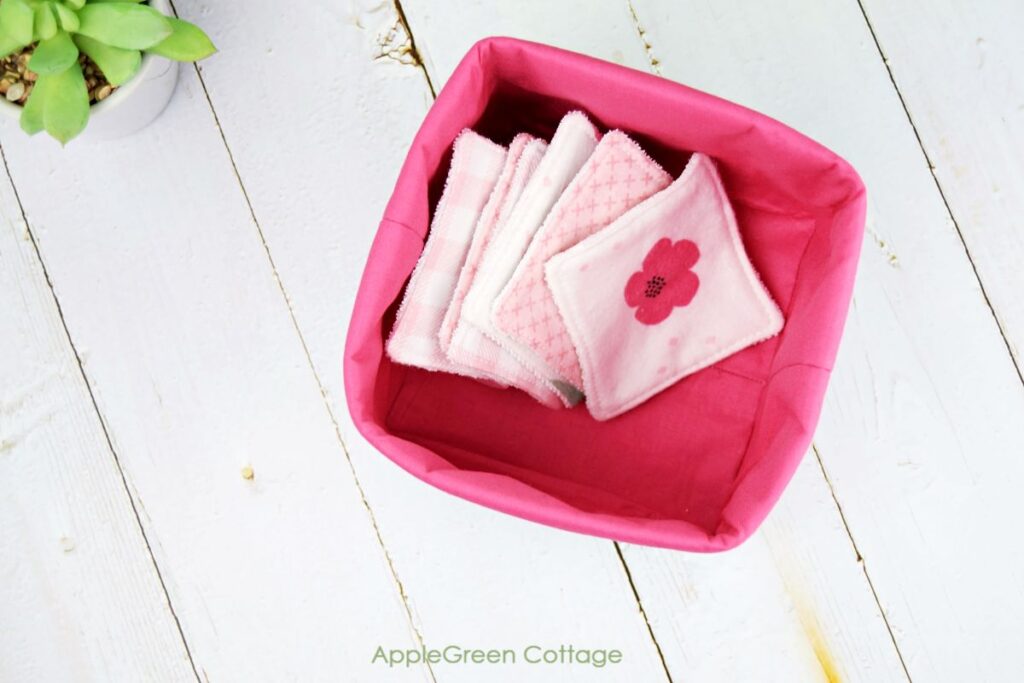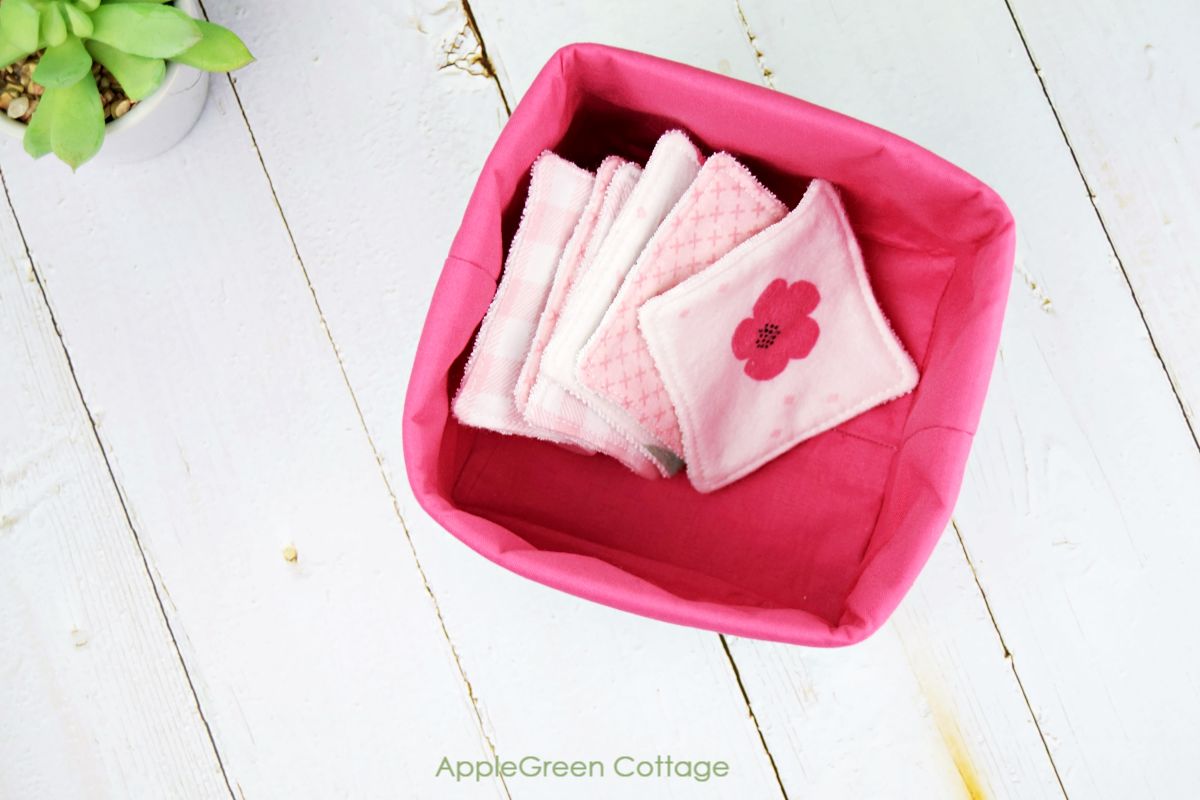 More Beginner sewing projects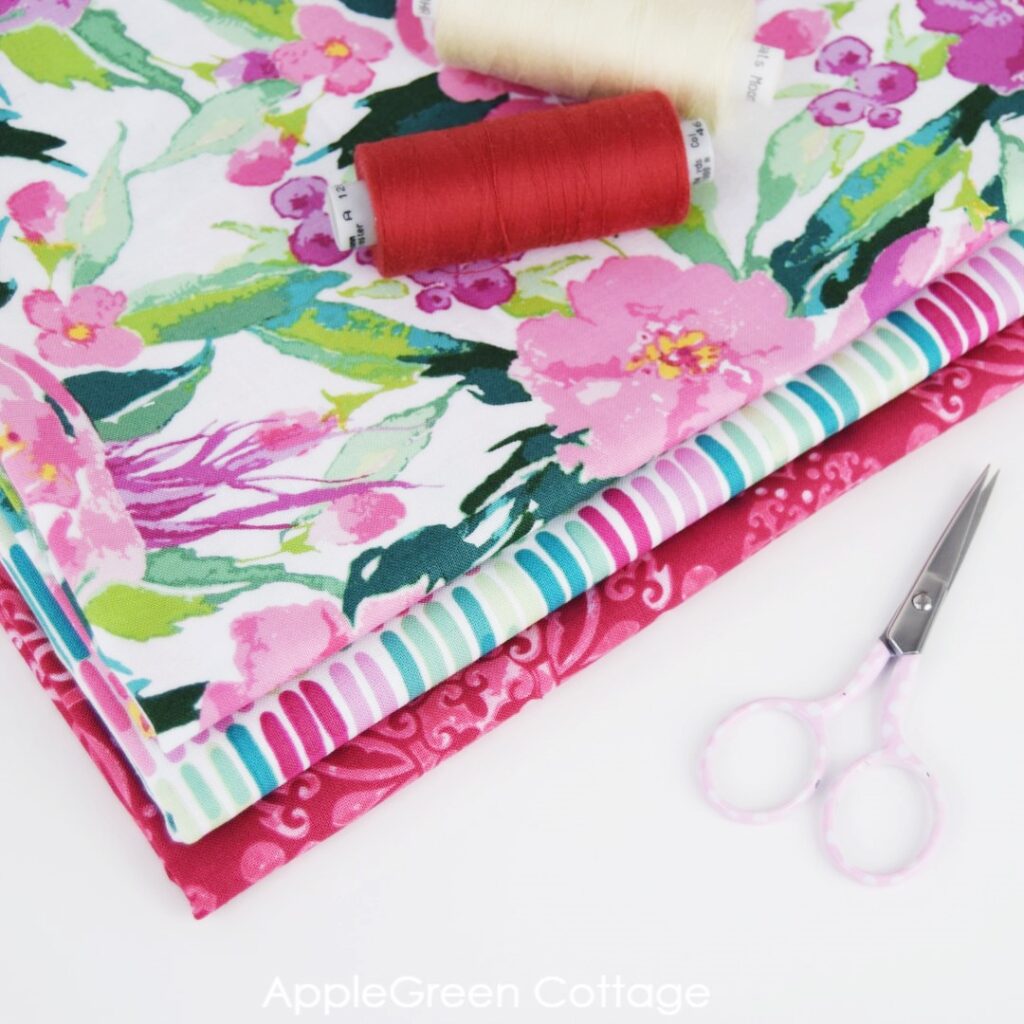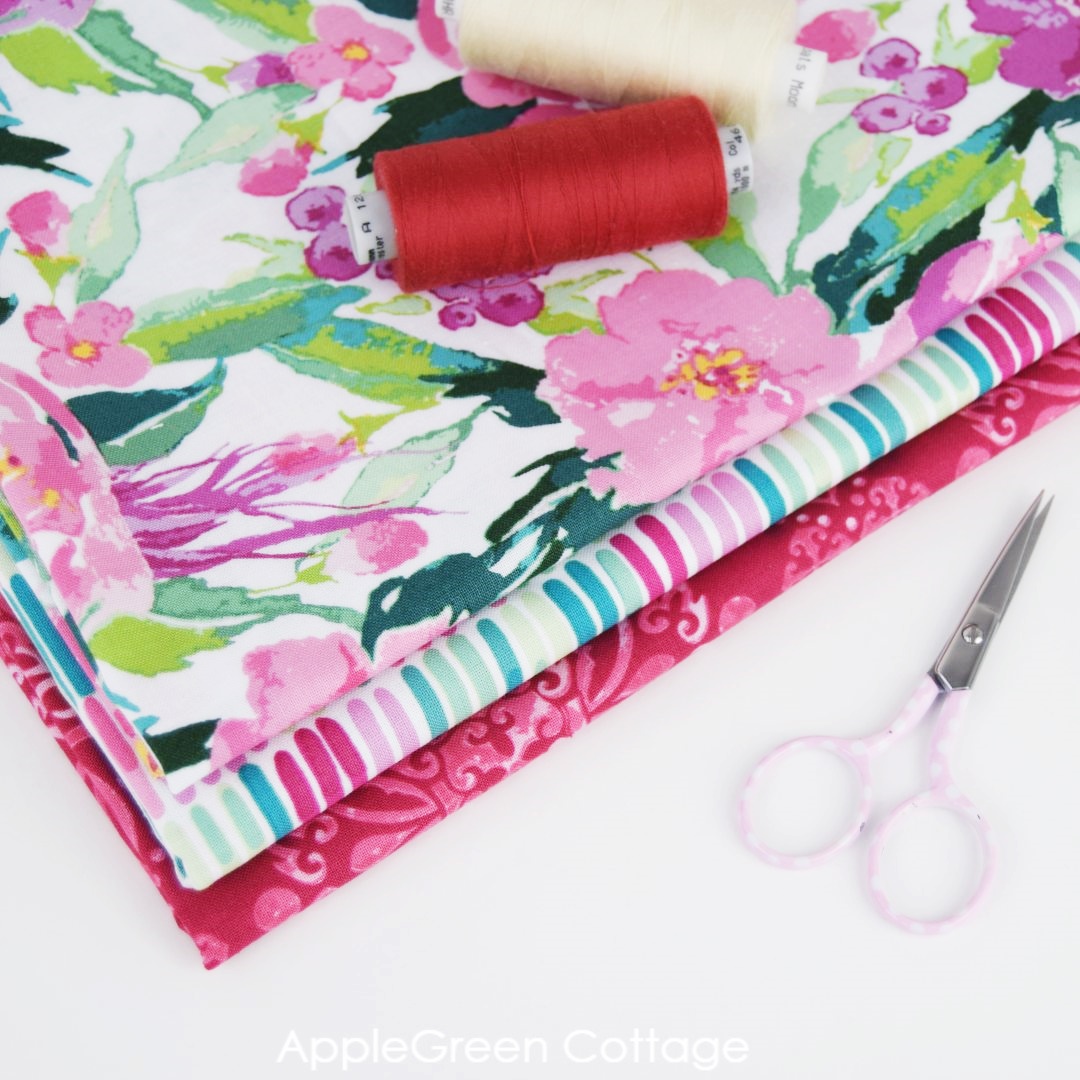 Also, check out this master list of beginner sewing projects here at ApleGreen Cottage.
Let me add, these are all skill builders. I take great pride in making my tutorials super easy to follow with many photos, clear directions, and so many tips and even hacks to make your sewing easy and fun. But it's so much worth it - hundreds of my readers' project photos, replies, emails, and thank-you notes from you - boy that's the best way I could ever wish to use my teaching skills!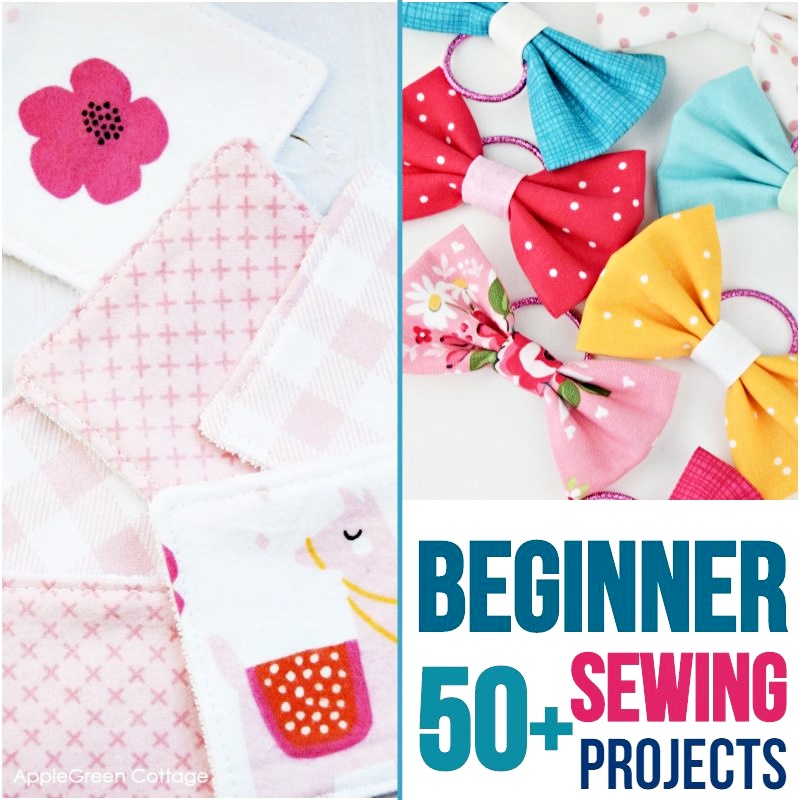 Now it's your turn: let me know what else you'd like me to show you, or teach you. Good ideas need to be shared - make sure to share your makes, I'd love to see them! Use #applegreencottage or tag me @applegreencottage on Instagram. Always happy to meet you!
Oh, and one more thing that's been super helpful for me when I work on a sewing project, and it could be to you too. Anything you ever work on, please remember:
A completed project is better than a perfect project.

So true! Now, let's do it!
More Sewing Tips And Intermediate Level Sewing Tutorials
Want more sewing tips? Here, in addition to these easy sewing tips, here are more ideas and techniques that will bring your sewing projects to a whole new level: for more bag sewing tips, go here.
Best Intermediate and Advanced Online Sewing Courses
Some readers have asked for a detailed guide on advanced online sewing courses, well I decided to include them in a separate post, and split them into two parts: general, and bagmaking. Hope this helps: here are my 10 favorite sewing courses online - tried and tested! I loved them, and I know you'll love them too!
So if you've made it through to this spot, congratulations! You're determined to make the best use of my sewing tutorials, and this is awesome!
But first, to make sure you can return to this list! Save this post to Pinterest so you can access it any time you need a tip on anything sewing-related: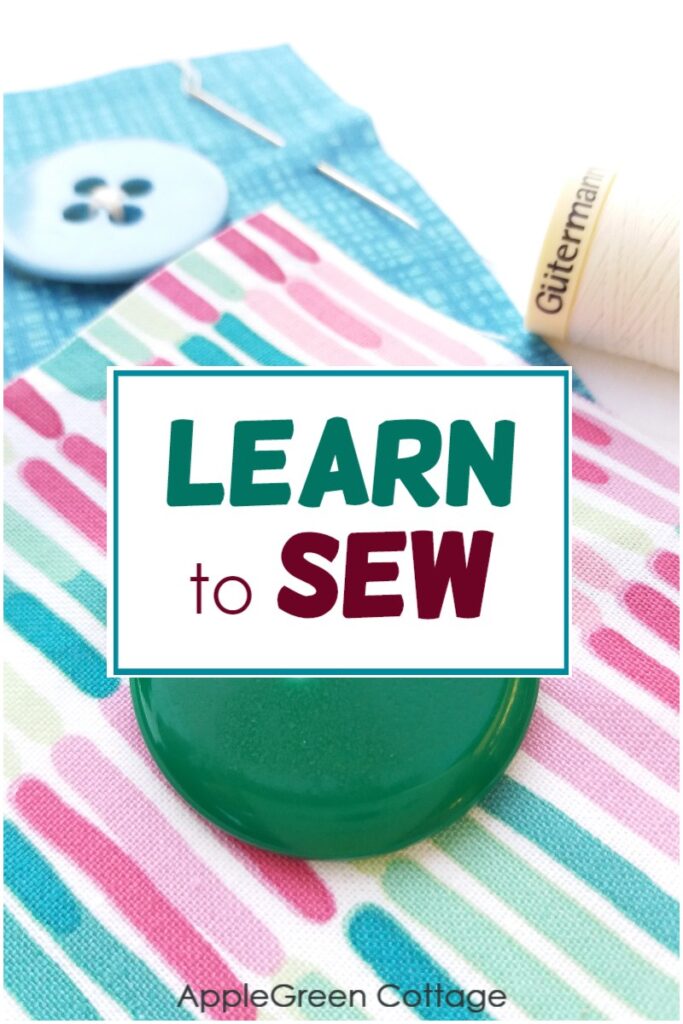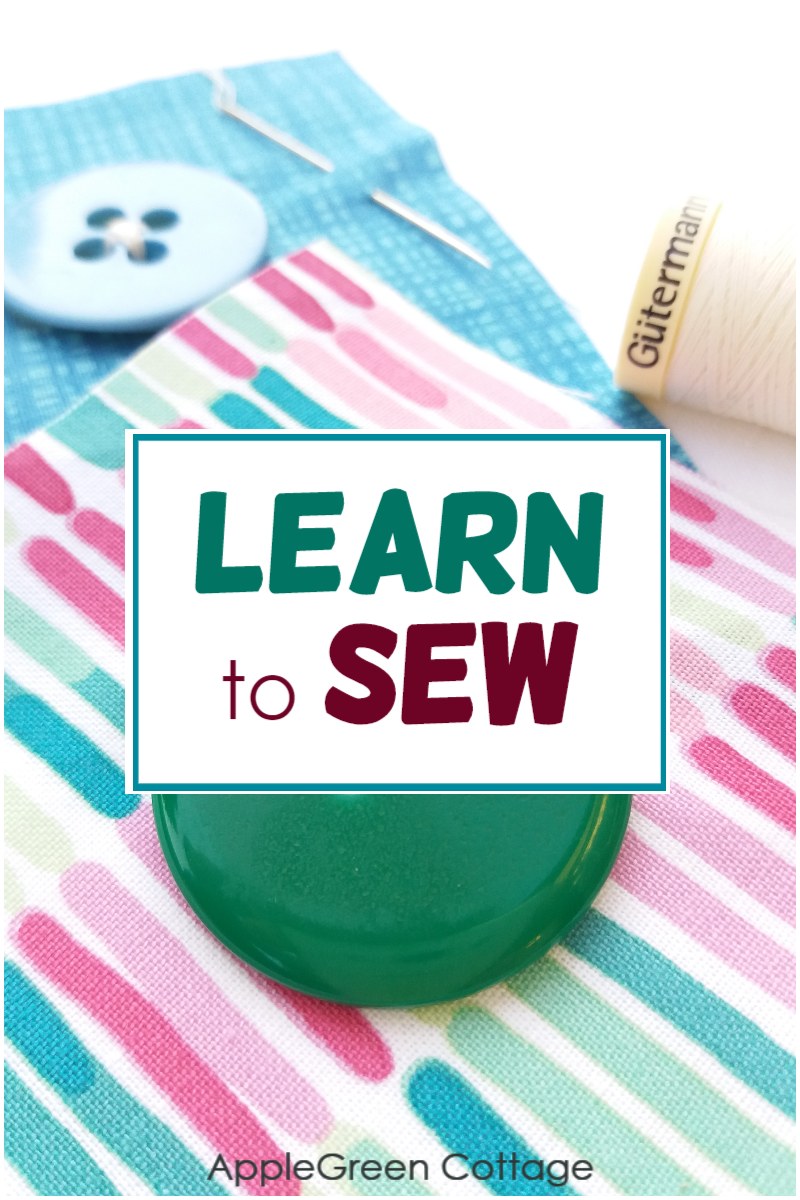 WANT MORE FREE TUTORIALS AND PATTERNS?
Get email updates and never miss out on new patterns, printables, and tutorials: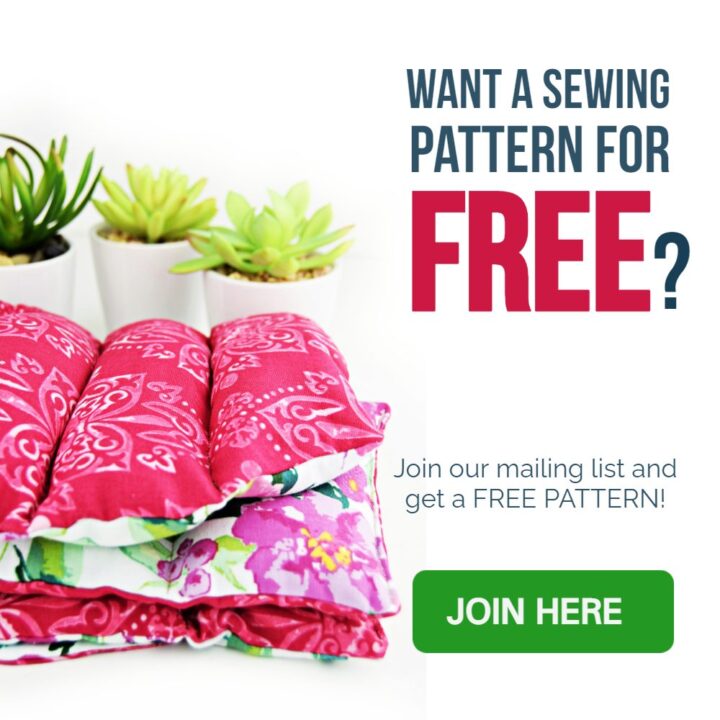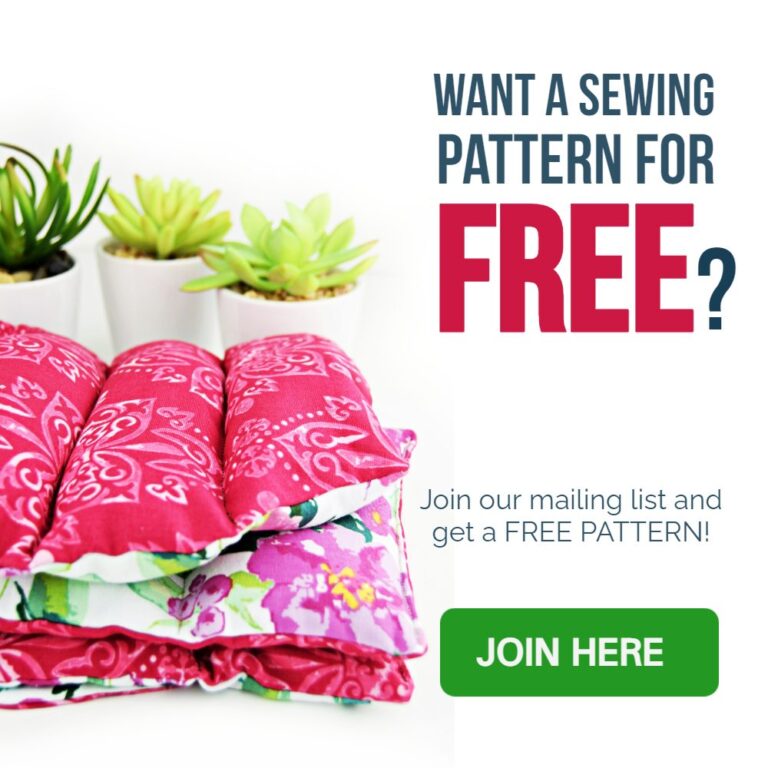 Or …check out the Mia Clutch pattern in our shop. One of my quickest and easiest pouch patterns, and it has a nice little folding hack you'll love!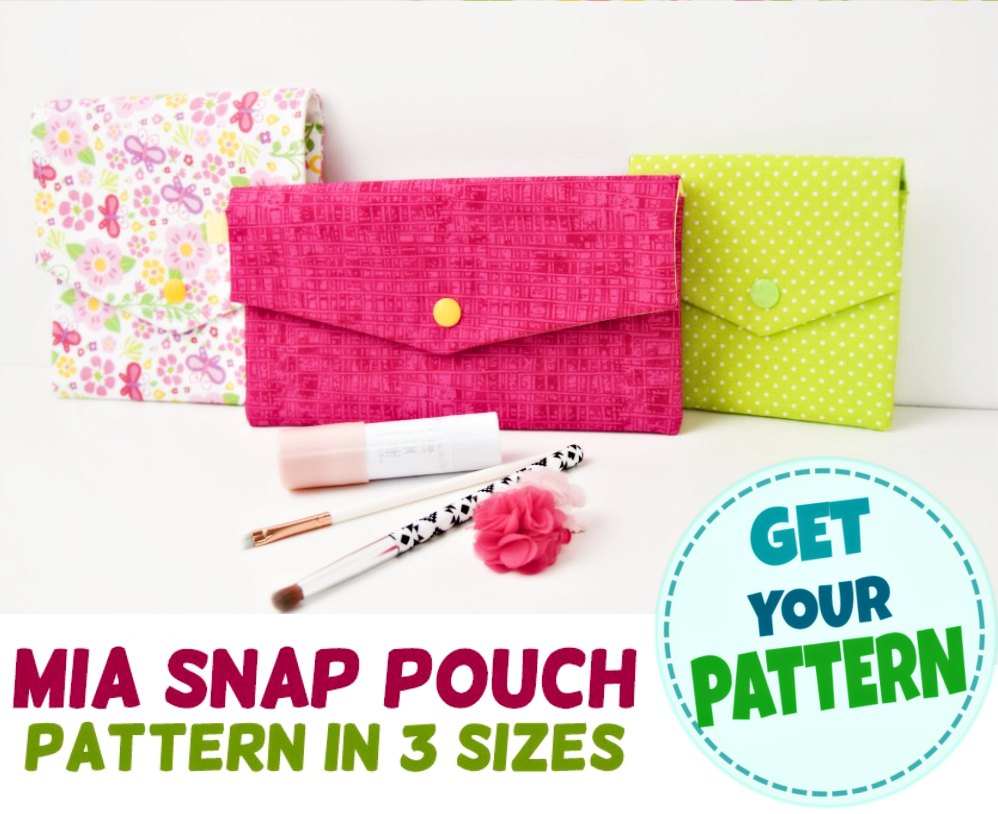 Beginner-friendly, no zippers at all.