How to make a bow - Learn how to make a cute bow with loops for all your diy presents. Aren't these felt gift bows cute as present toppers? I thought of making more felt decorations last time after my rolled flowers tutorial (here) got so popular - felt loop bows are so easy to make, and you need no template and no sewing machine. Follow this easy tutorial and make sure to scroll down to the end of the post for a few bonus tips. Useful!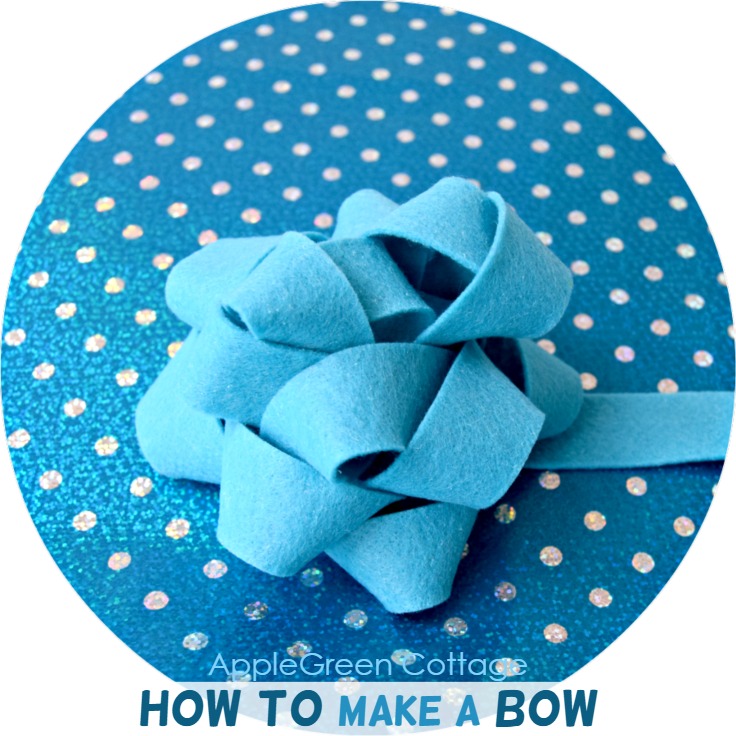 This post may contain affiliate links. Thanks for your support.
If you like making accessories, check out these easy projects, too: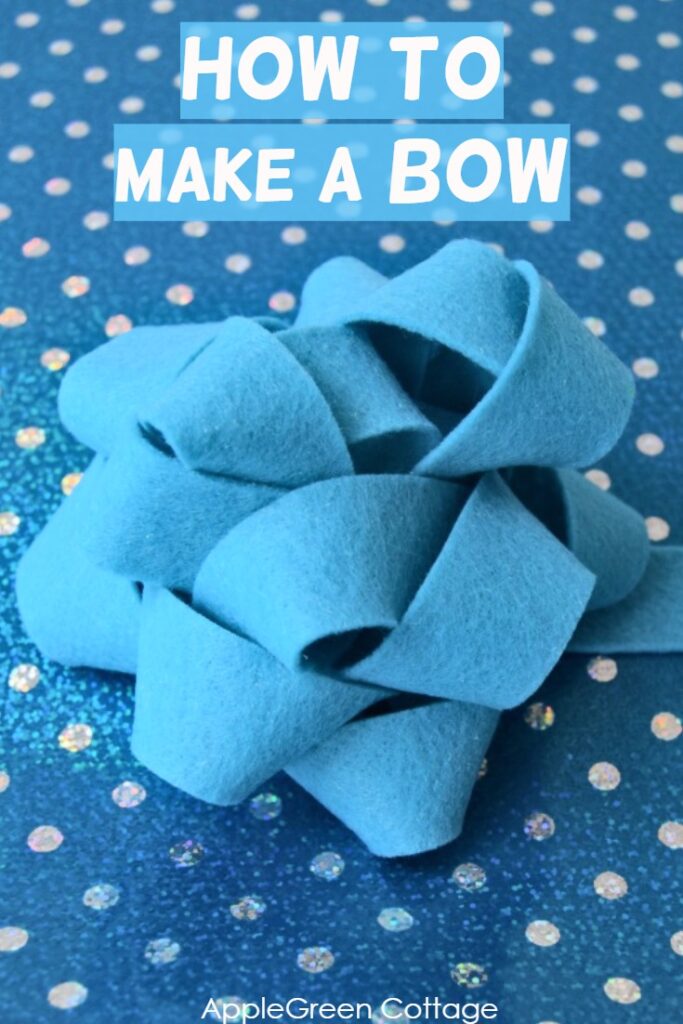 Supplies:
How To Make A Bow
First, here's a video slideshow for those who prefer a video:

Now let's continue to our written step-by-step tutorial: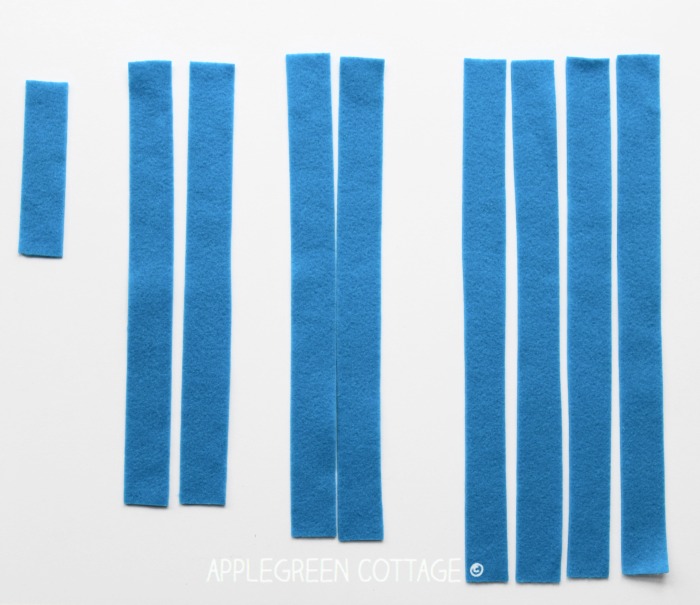 0) First, let's cut the strips: all of them should be 1 inch wide (2.5cm):
4 strips 12 inch long (30cm)
2 strips 11 inch long (28cm)
2 strips 10 inch long (25cm)
1 strip 4 inches long, for center (10cm)
NOTE: Scissors are just fine, but a rotary cutter and a cutting mat will make this task a breeze!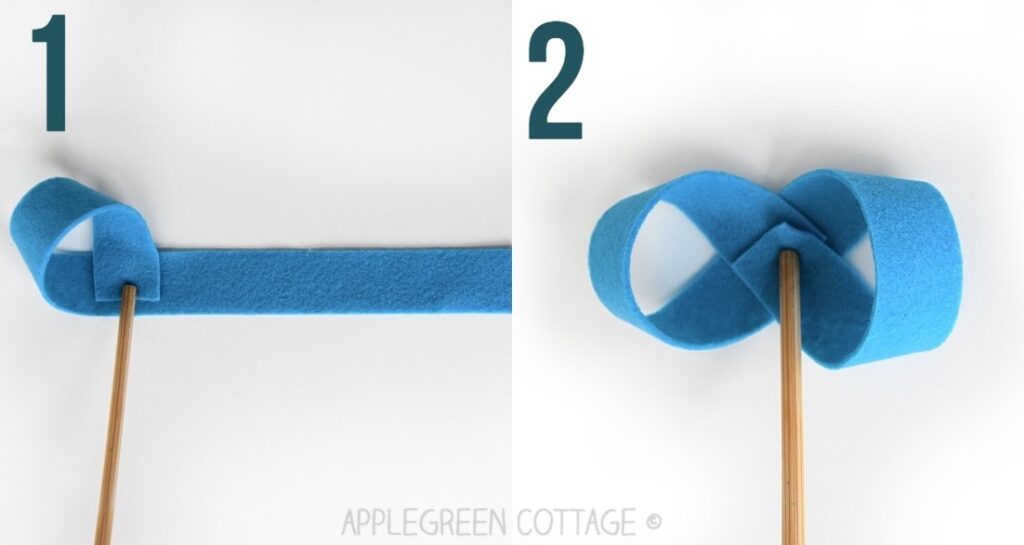 1) Take the first strip and twist one end to the center point (1), and then do the same with the other end (2). It will form into a number 8.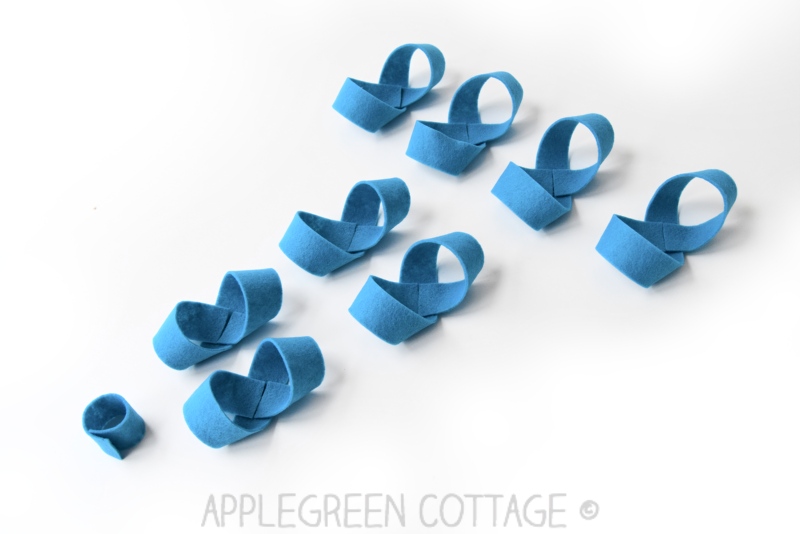 2) Repeat with all strips, except for the shortest one. You'll end up with 8 pieces of 'eights', and one 'circle'.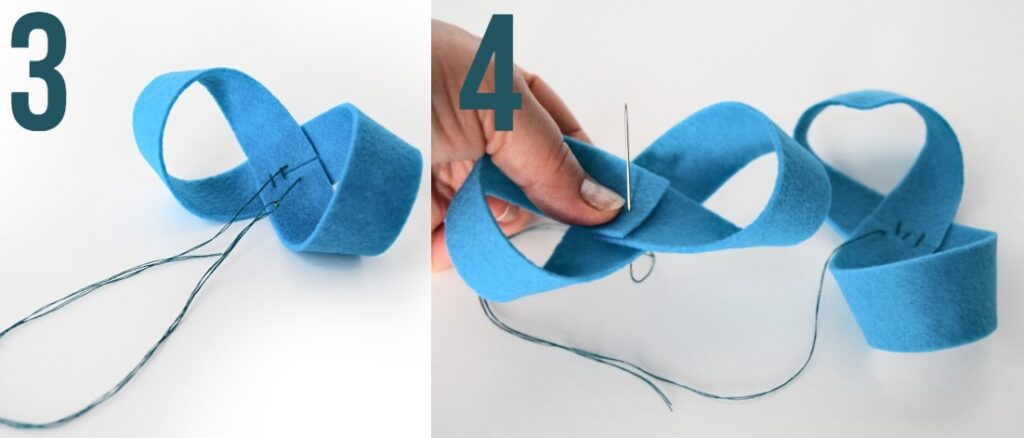 4) Let's sew! Start by threading the needle in a way it won't require any knot-tying (check out this no-knot trick, it's so popular!) Use the first, largest 4 pieces. Then make a few stitches through the center of the first one.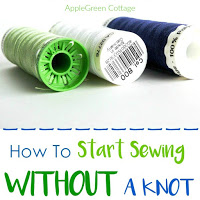 NOTE: Alternatively, you can use your glue gun, of course. I wouldn't, because, with me, it takes forever to clean up the glue afterwards. (#messy) The needle and thread - done in a moment! I might be a little biased, of course!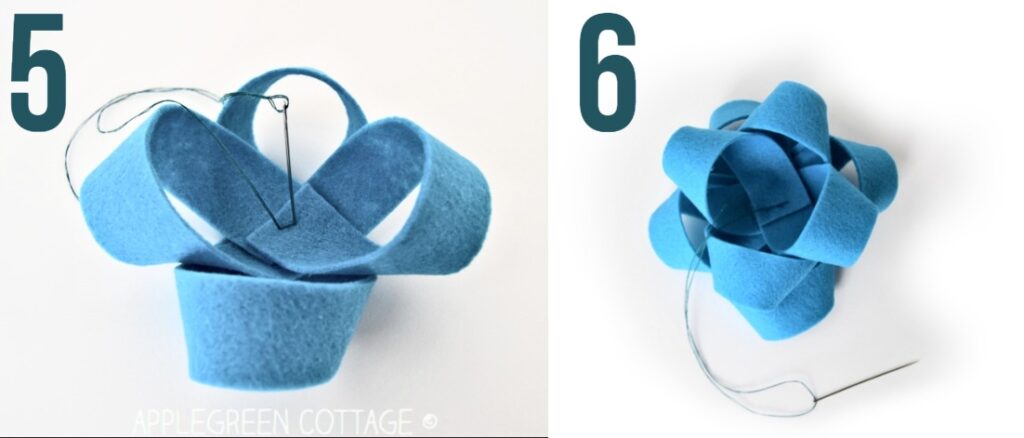 5) Then stitch the second piece at a 90-degree angle (5), and then continue by stacking up + stitching the rest, one by one from the largest to the smallest one. Pivot them a little if needed, so they fit into the center.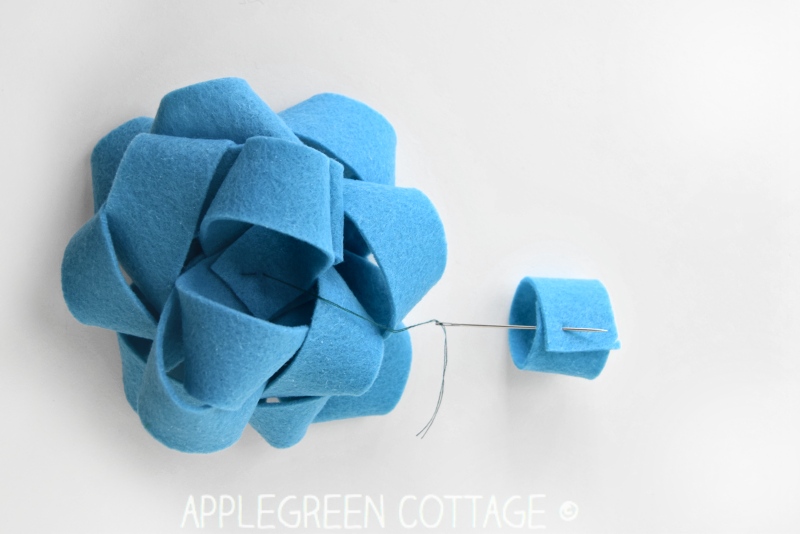 6) In the end, attach the center of your felt bow, the circle piece.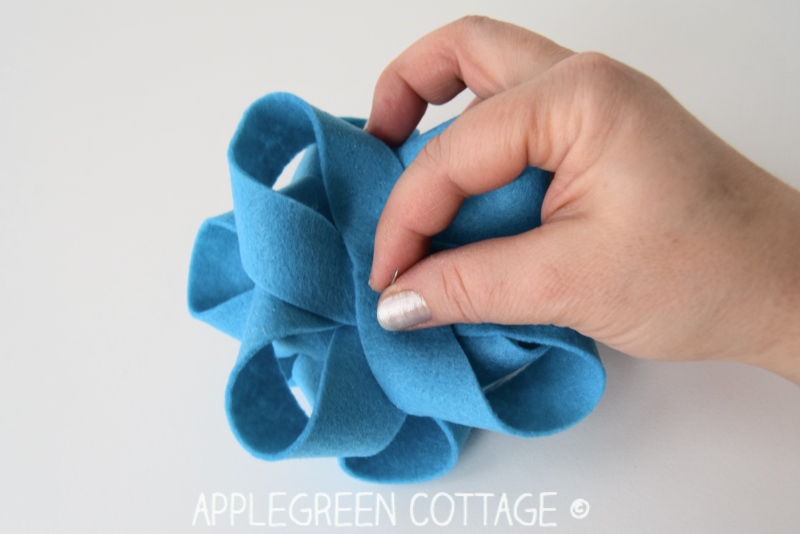 7) Pull the thread to the back, finish off the sewing and bury the knot. If you want to find out more about ending stitching and finishing seams the neat way, here's an easy how-to: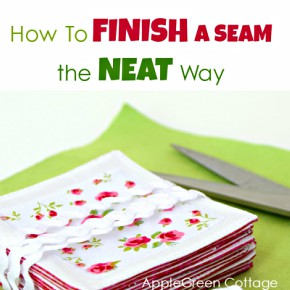 Done! You've just learnt how to make a bow and here's your beautiful creation: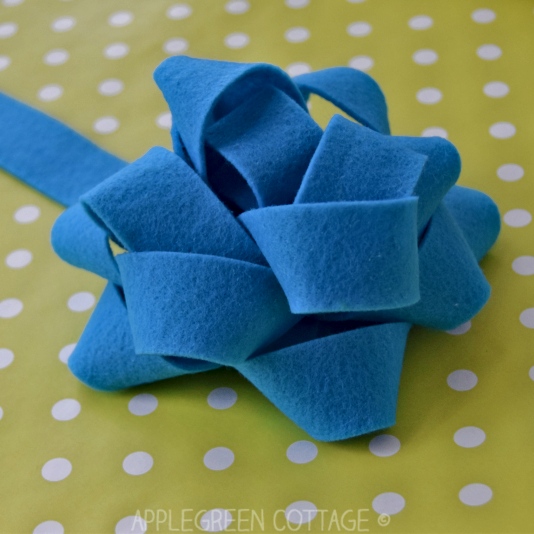 How to make a bow - BONUS TIPS:
If you feel the bow is thick enough or you are running out of space, you might want to leave out one or sometimes even two pieces.
You can adjust the width of your felt stripes to make your bow either fuller or thinner.
However, if you'd like to have a loop bow with a lot of narrow loops, I'd recommend you to go a different way and use another technique for bow-making. A new tutorial is on its way, stay tuned!
Save for later: