10+ Cute and easy diy bookmarks anyone can make. Create a lovely set of your own bookmarks using these easy and fun tutorials and free templates! These bookmarks make ideal projects for anyone: they are easy, quick and colorful. Scroll down and pick your favorite!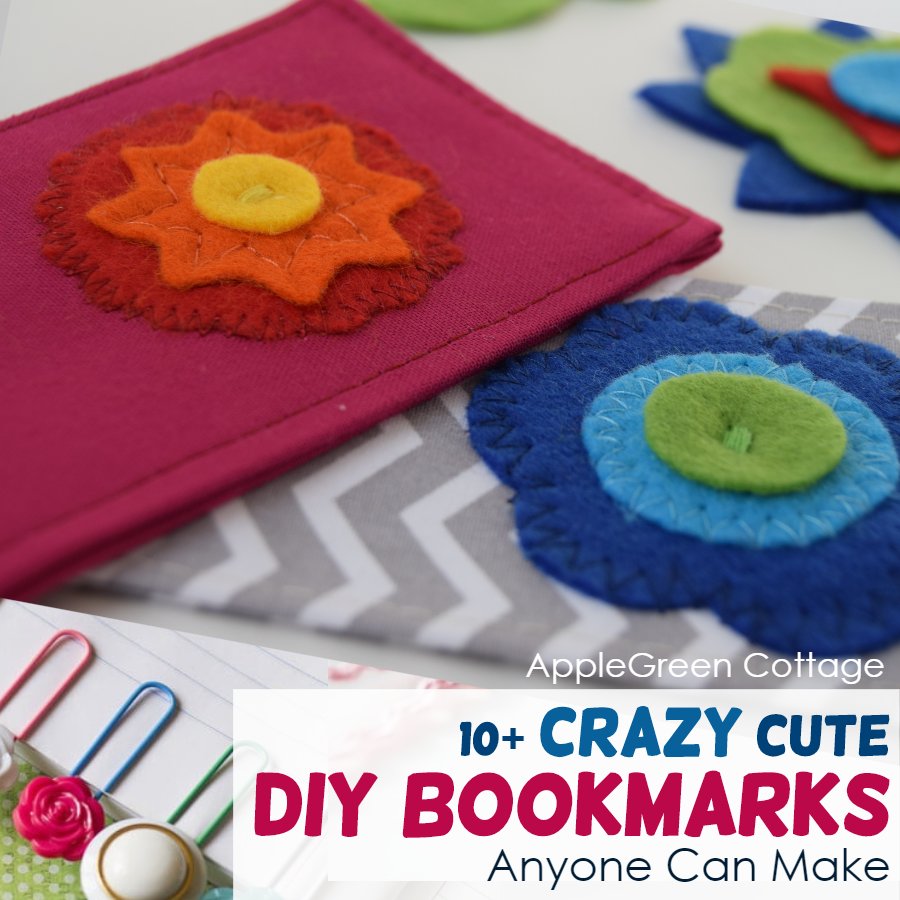 If you're a bit like me, you'll love this carefully curated collection of cute and easy diy bookmarks.
Summertime is usually the time I get to read a bit more and reading is always a relaxing and enjoyable experience. Especially with beautiful bookmarks I can tailor to my taste and color preferences 🙂 So I thought I could make a few new bookmarks for this summer.
This is why I've collected a list of the best diy bookmarks anyone can make, as inspiration. So here are more than 10 diy bookmark tutorials and free templates. To make it even easier for you, I organized the list, first presenting the fabric bookmarks, then paper bookmarks, and a few other amazingly creative ideas. Magnets, anyone? Check them all out and choose your own favorite:
Diy Bookmarks
The best 10+ homemade bookmarks you will want to diy right away - crazy cute and so easy!
1 - Felt Flower Applique Bookmark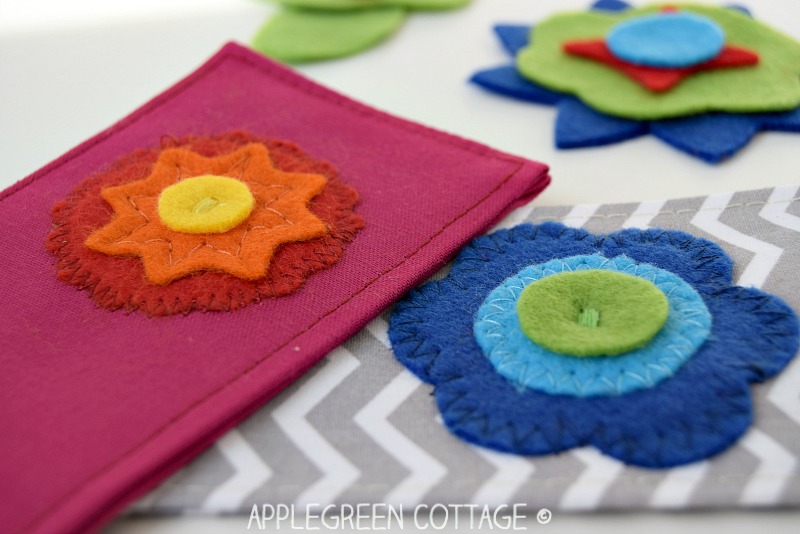 See here how to sew this bookmark and learn about the smart sewing hack - it will make your corner sewing super easy and neat!
2- These Corner Bookmarks Are So Cute!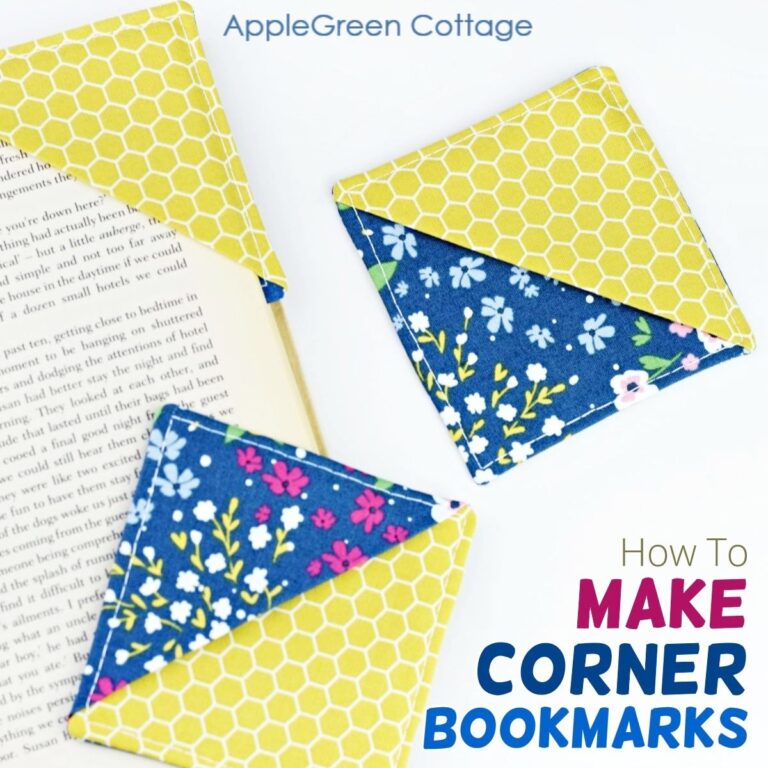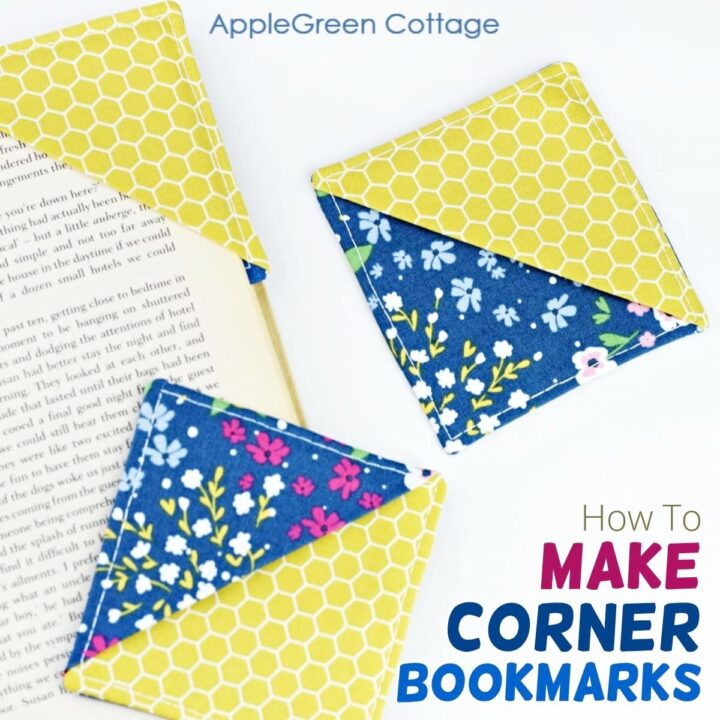 Perfect to use up all your pretty fabric scraps, these always turn out irresistibly adorable! See how to make corner bookmarks using this easy bookmark sewing tutorial. Video tutorial included!
3 - Diy Bookmarks With Felt Circles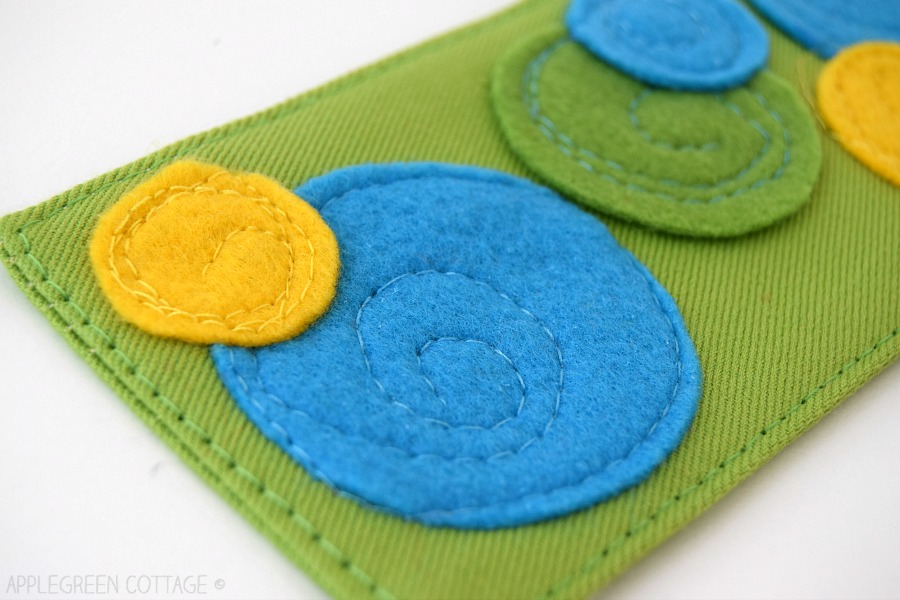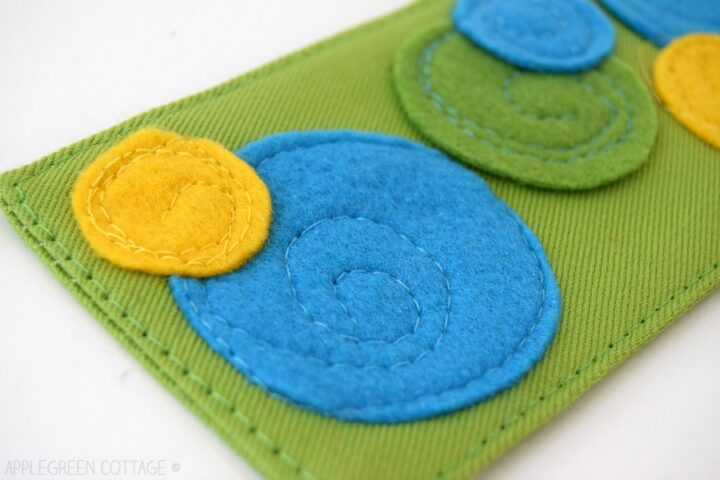 And here are my fabric bookmarks with felt applique I made a while ago. Grab the free template with 4 designs and the tutorial HERE: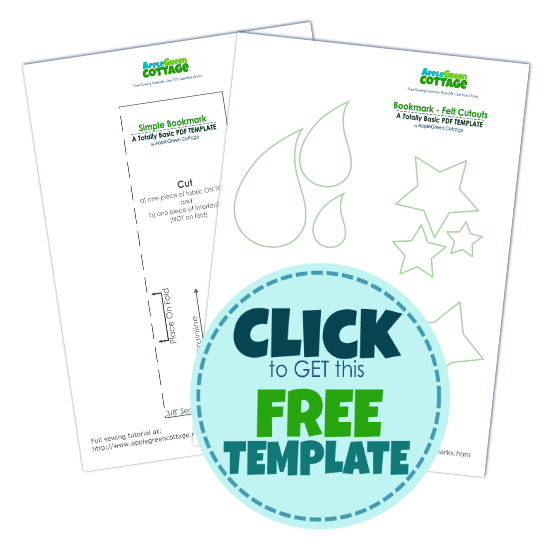 4 - Beautiful Diy Patchwork Bookmarks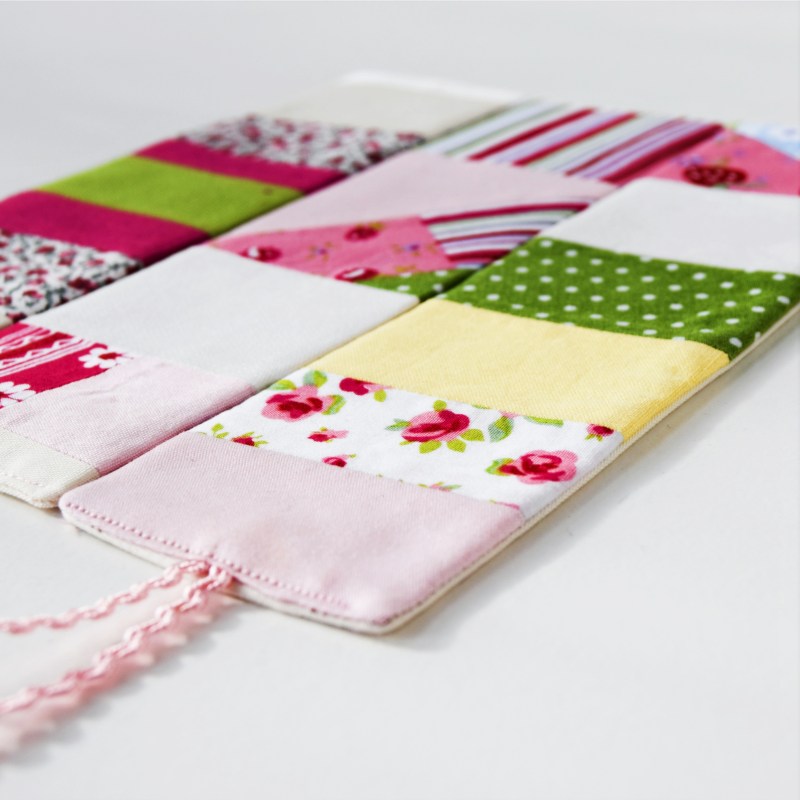 First, brag time! These are mine, and my new favorites! I made them and my friend Leslie at The Seasoned Homemaker blog liked my patchwork bookmarks so much she let me guest post about them. Hop over to The Seasoned Homemaker and learn how to sew these beautiful bookmarks.
5 - Journalling Bookmark And Pencil Holder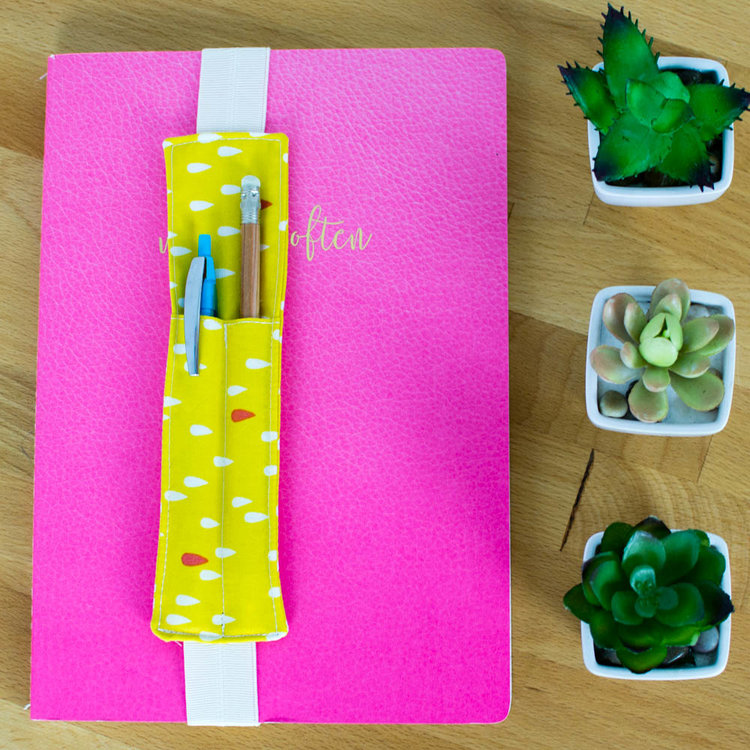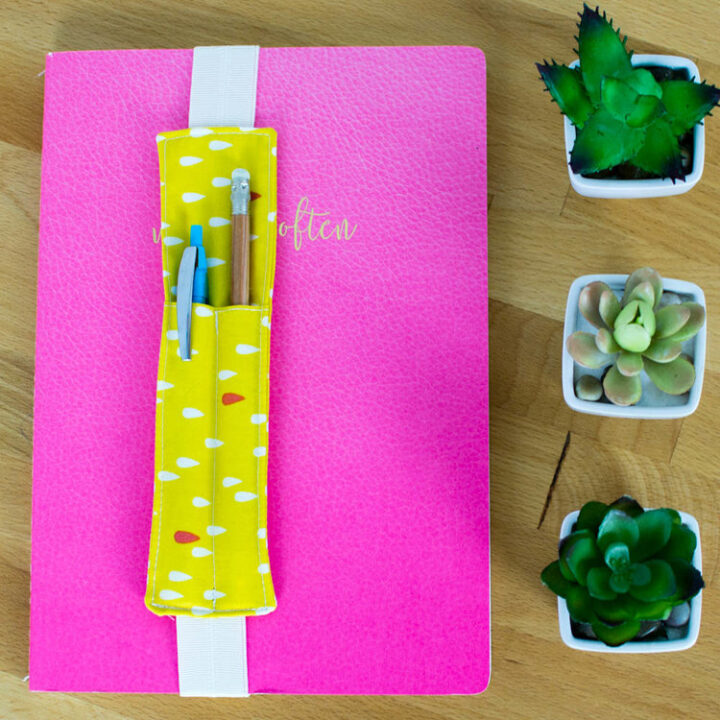 You know I love Caroline's smart solutions when it comes to sewing crafty little things, and this clever pencil holder aka bookmark is no exception. Click through to her tutorial and sew a few!
6 - No-Sew Craft Stick Fabric Bookmarks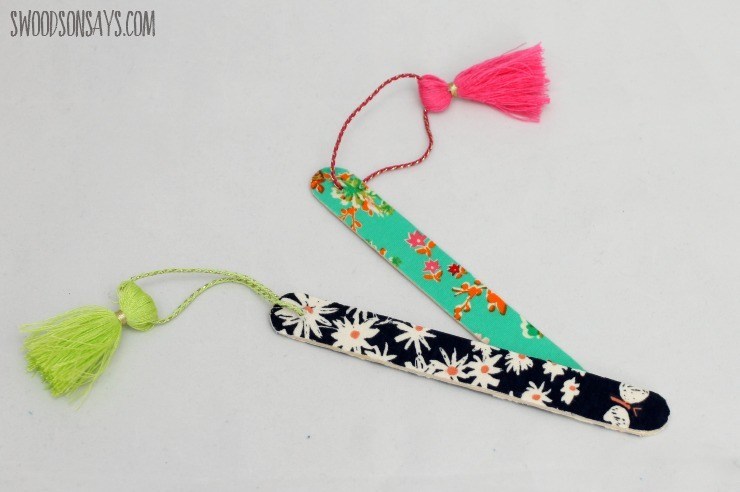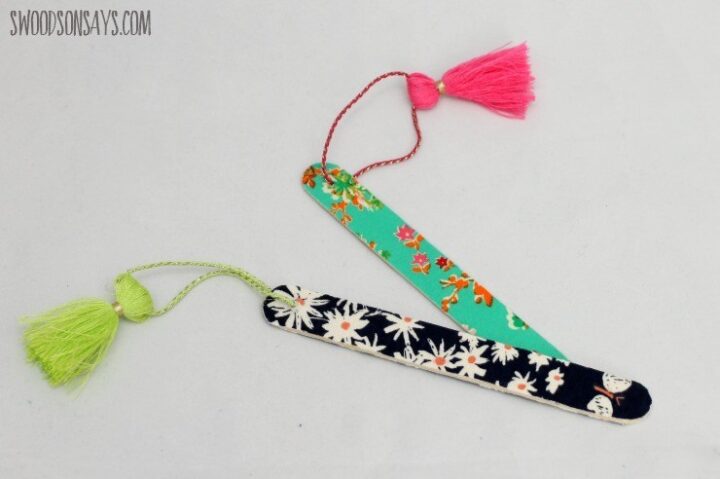 These diy bookmarks require so little fabric and take up so little space! They are perfect to slide into your purse for when you're reading on the go. Make them in batches! Click through to the tutorial at Swoodson Says.
7 - Diy Paper Bookmarks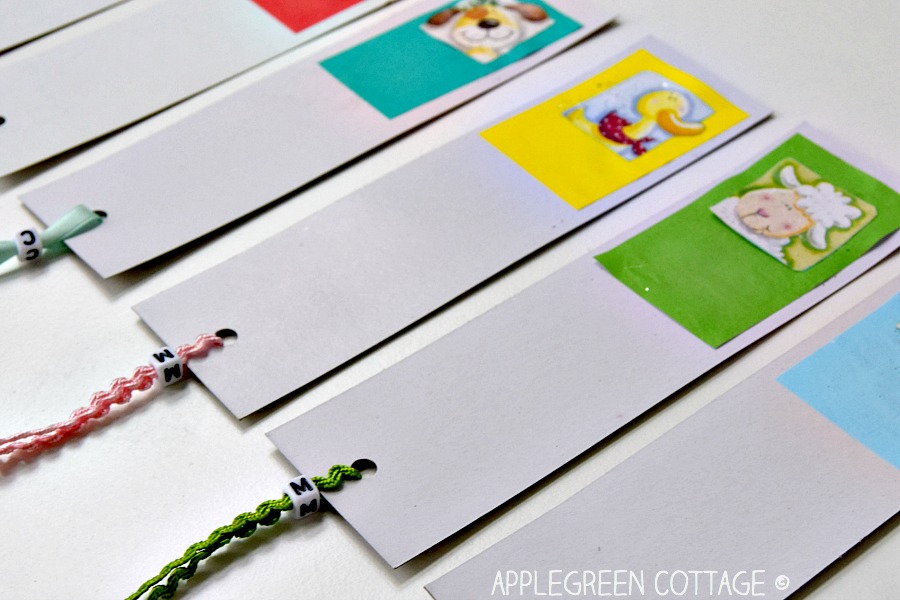 Simple, super quick and made with upcycled materials. A great summer crafting project for kids and adults alike! Tutorial here at AppleGreen Cottage.
8 - Shark Corner Bookmark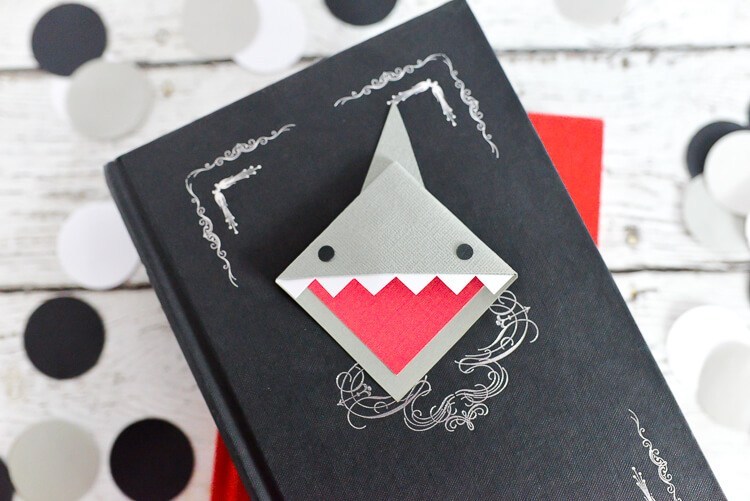 What a fun summer crafty little project to do with scissors and a few pieces of colored paper! And if you like them, you'll want to hear about the diy origami-style bookmarks - read on!
9 - Origami Corner Bookmarks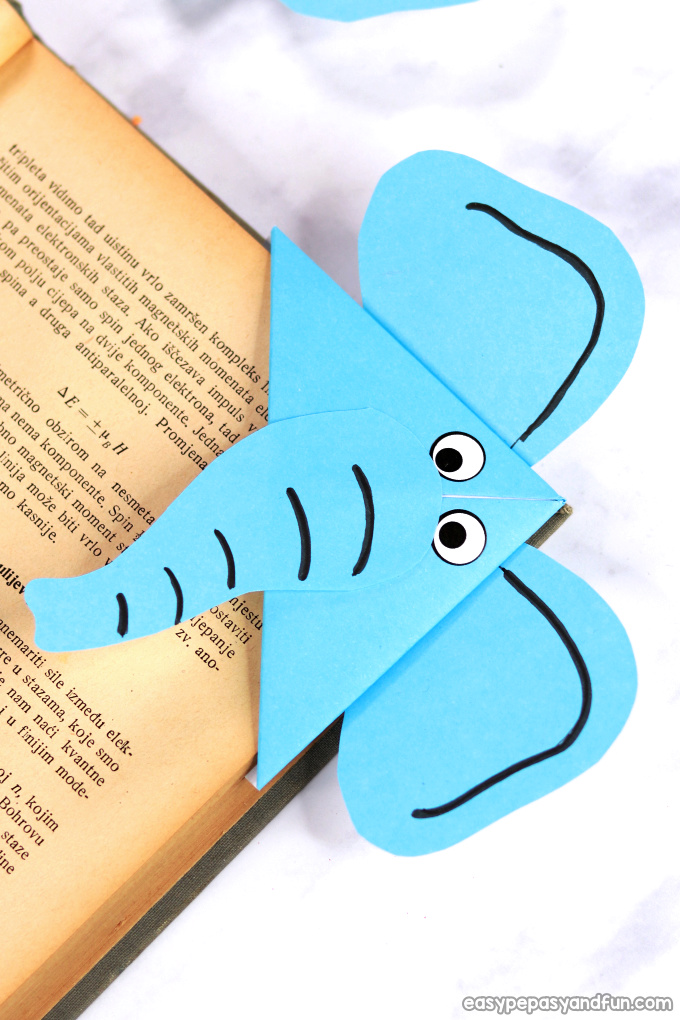 My friend Andreja has tons of corner bookmarks at her popular Easy Peasy And Fun site. Check them all out and make ALL of them! She has a whole page dedicated to origami-style corner bookmarks alone - HERE.
10 - Diy Magnetic Bookmark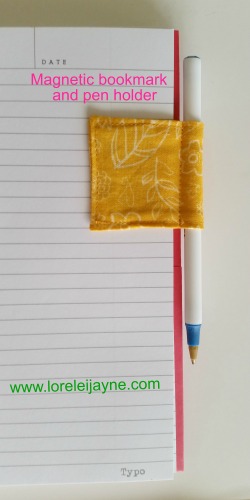 What an ingenious idea, simply encasing two magnets and stitching around, while making space for a pen, too! Tutorial at Lorelei Jayne.
11 - Diy Confetti Bookmark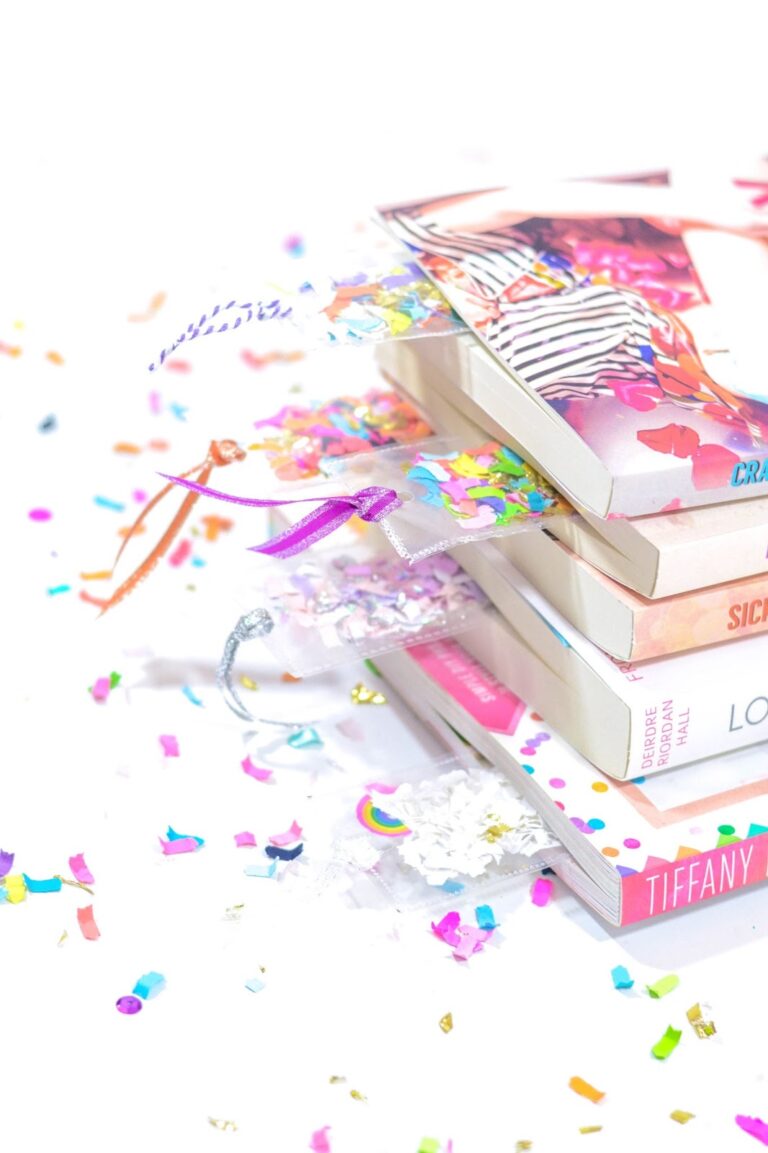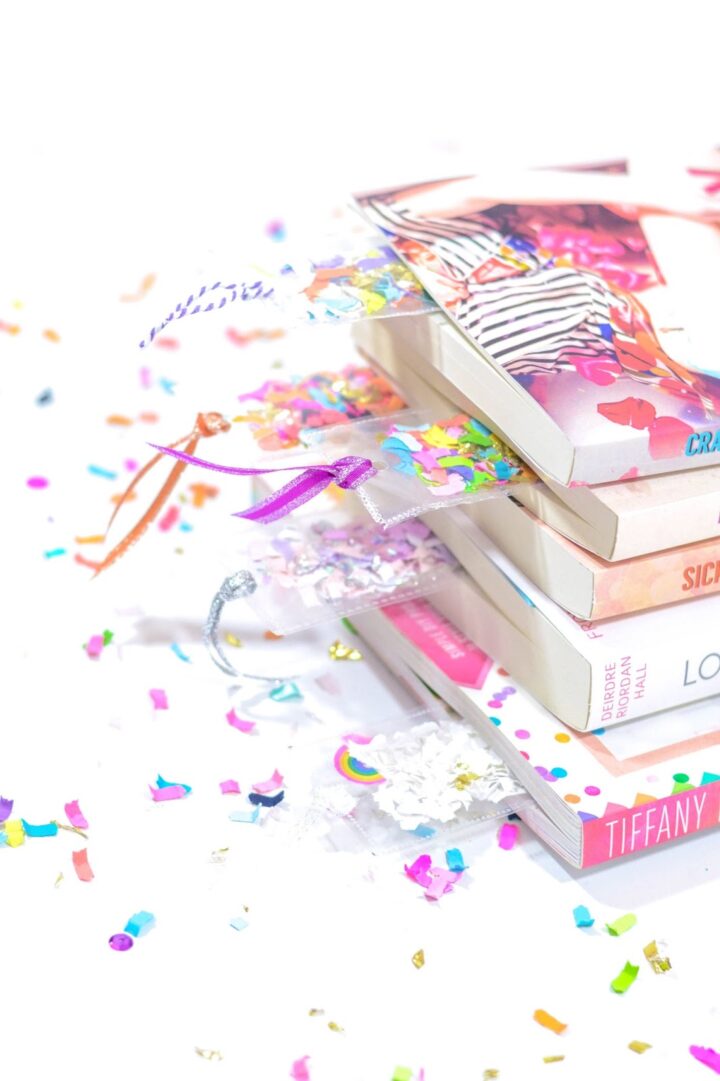 Having a bit of vinyl left in my crafting stash, I feel sooo tempted to make these! These diy bookmarks look like a must-make for this summer! Get the tutorial at www.theconfettibar.com
12 - Diy Button Bookmarks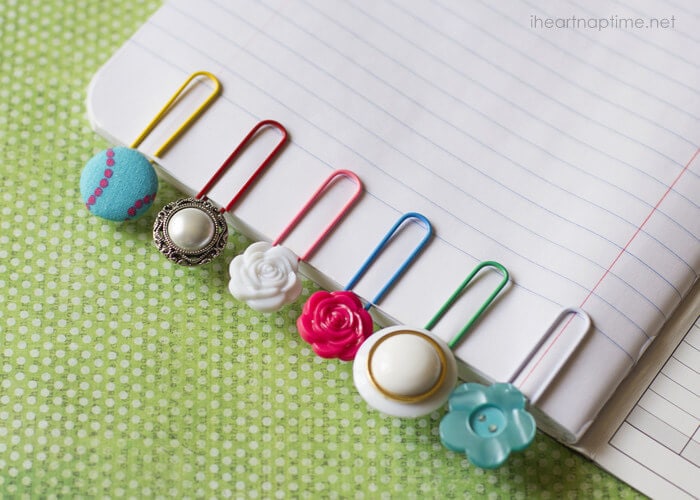 Sweet and simple, these button bookmarks are a great idea to use up the fanciest buttons you have in your button box. Tutorial here at I Heart Naptime.
13 - Diy Book Weight And Fabric Bookmark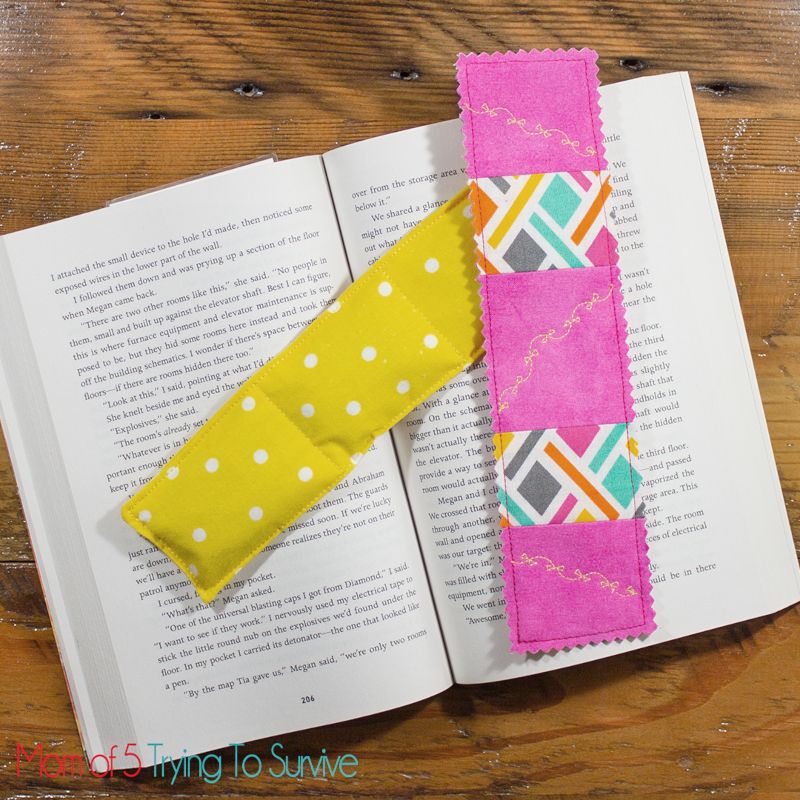 Book Weight And Fabric Bookmark a clever tutorial by Vanessa at Mom Of 5 Trying To Survive that will help you keep the book open at the very page you need it to!
These diy bookmarks are great diy gift ideas for avid readers, a great summer crafting activity and such a practical to have at hand! Especially if you can't find a decent bookmark when you reach out for one, then maybe it's time to make a few bookmarks. These don't take a lot of your time, and can double as a great diy gift - think back-to-school gift to your kids or a teacher appreciation gift.
If you love sewing for kids, also take a look at these road trip toys for kids, and make sure to check out both the sewing for babies post and the toddler toys to sew.
Make sure to save this post for inspiration: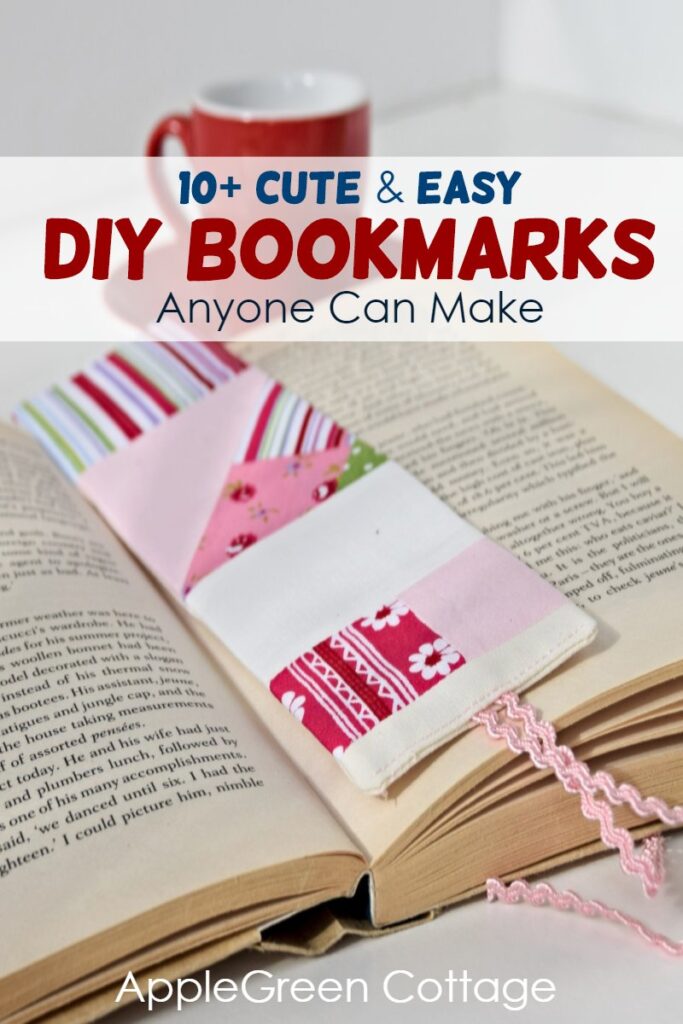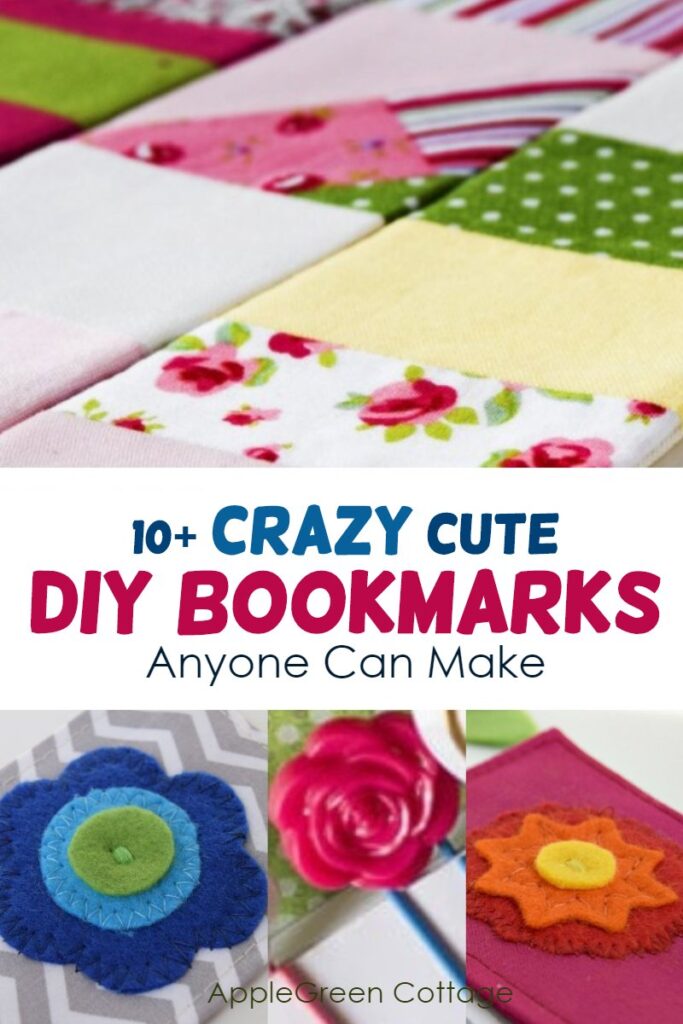 WANT MORE FREE TUTORIALS AND GOODIES?
Get email updates and never miss out on new patterns, printables, and tutorials:
Or …check out the popular Aiden Cell Phone Purse in our shop. Guess what's on the back of this cool phone bag!