Use this free potholder pattern and make a beautiful yet easy diy pot holder for your kitchen - the clever way. Scroll down for the free pdf potholder template for two designs.
Why you'll love this potholder tutorial
super easy (do you only know how to sew a straight/ish seam? This one!)
no-fuss - quick and simple project (no binding, nope!)
uniquely designed hanging tab (will stay out of the way when you don't need it!)
looks amazing!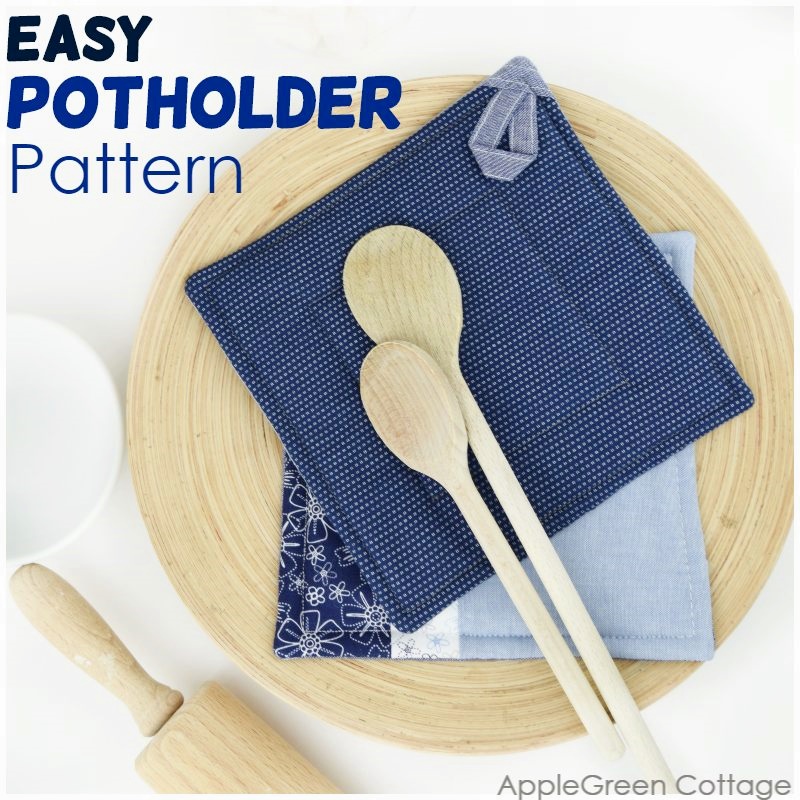 Did I forget anything? Let me know in the comments! Bottom line, this potholder tutorial is super easy to follow. Want to have it plain, or with a little bit of strip piecing? Scroll down for any of the two options to make your own beautiful potholder - the easy way.
And if you like sewing for the home, check out these too: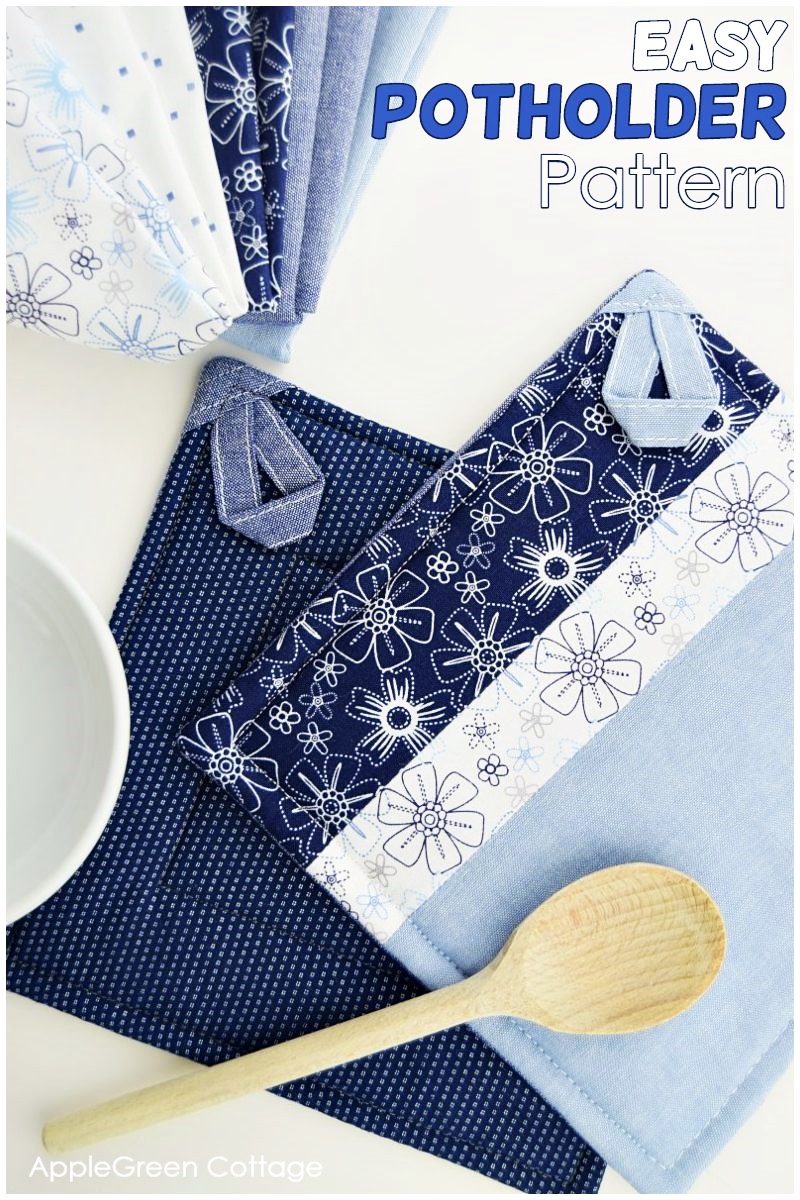 Nearly all pot holders I've had, or seen, or made, have binding on all edges. Including this potholder tutorial I showed you last time. All doable, and nothing to be scared of. But today I'm showing you one that is even easier, and quicker to make - an easy potholder without binding. (And, just to mention, this cute quilted mug rug has no binding either!)
That's a neat one, and especially handy if you are short of time to make binding, let alone to sew it on.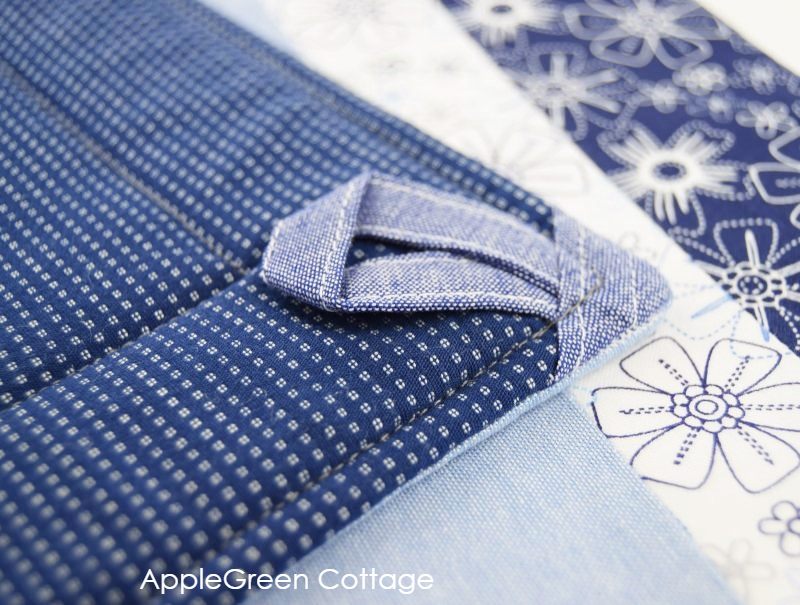 I also added a loop. A hanging loop will make your potholder so practical to store somewhere close at hand. Maybe it's just me, but I don't like to pull my potholders from my drawers when I need them. I hang them just above the kitchen stove so they are always ready for the job - and close at hand. The potholder size is 8" square.
Now, let's see how to make a few fantastic potholders. Without binding. Easy, quick. And good-looking too!
Note On the FREE Potholder Pattern
There are two potholder options in this free potholder pattern tutorial: version A - a simple square, and version B - the strip-pieced potholder version. Of course, there are so many other options, so you can get creative with your own versions too!
Notes On Supplies
You'll need less than a fat eighth of fabric for the project, and the same size of interfacing or interlining. I used Insul-Bright as an interfacing layer.
Instead of Insul-Bright, feel free to use cotton batting. If this is your first sewing project and don't feel comfortable sewing multiple thick layers, first try using just one single layer of batting instead of two. Once you've sewn your first potholder, adjust the number of layers as you feel comfortable with.
However, one thing to observe: do NOT use any polyester-based batting for potholders. And no acrylic felt. Those don't withstand heat well, and will not block heat effectively. Need more info on interfacing? Visit this
Easy Potholder Tutorial
Let's start sewing!
Step 1 - Get the FREE Potholder Template
I've created a simple Potholder Template that you can download for free. To download the FREE Potholder TEMPLATE, click the button below:

OR do you want a printable copy of the WHOLE tutorial? Scroll to the bottom of this tutorial for more details!