A quick new sewing tip today: about sewing batting scraps! See how you can get extra batting material for your projects at no additional cost - how to join batting! This is an extremely convenient way to make the most out of your leftover batting pieces. I used this very piece to make a cute little fabric bin (check it out and get your free pattern here). I love scraps, of any kind. Especially when dealing with them means you can sew more of the cute crafty little items - without the need to run to your local fabric shop first!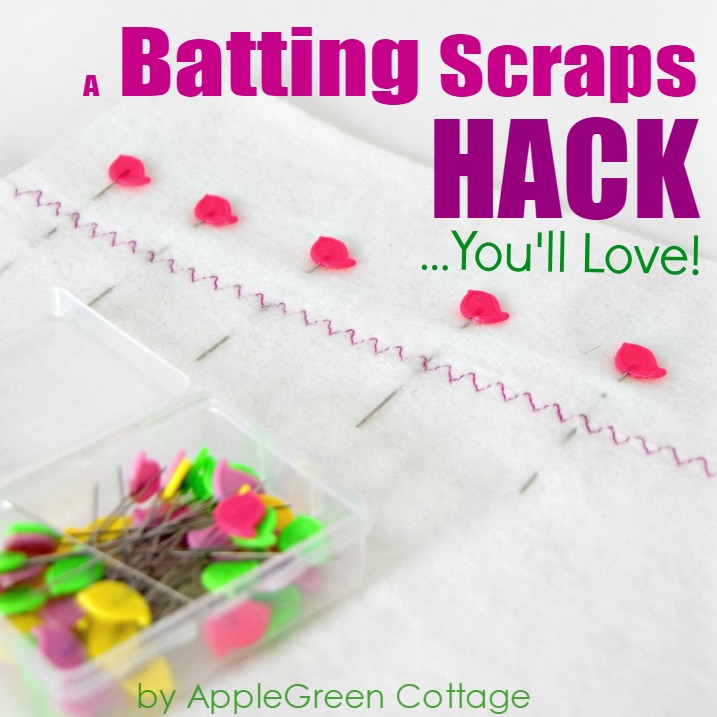 This post includes affiliate links. Thanks for your support. If you like smart sewing tips, check out these too:
Sewing Batting
It's no secret to any sewing enthusiasts who regularly use batting and fusible felt in their sewing projects: those batting scraps accumulate quickly! Just as fabric scraps do. But while I had tons of use for my fabric scraps, that was not the case with the small pieces of fusible felt. Now, this has changed! I decided to join them, piece the leftover scraps together, so they become useful in my scrap-sewing projects. You can too, it's easy! Just follow this quick how-to and learn how to join batting scraps.
How To Join Batting Scraps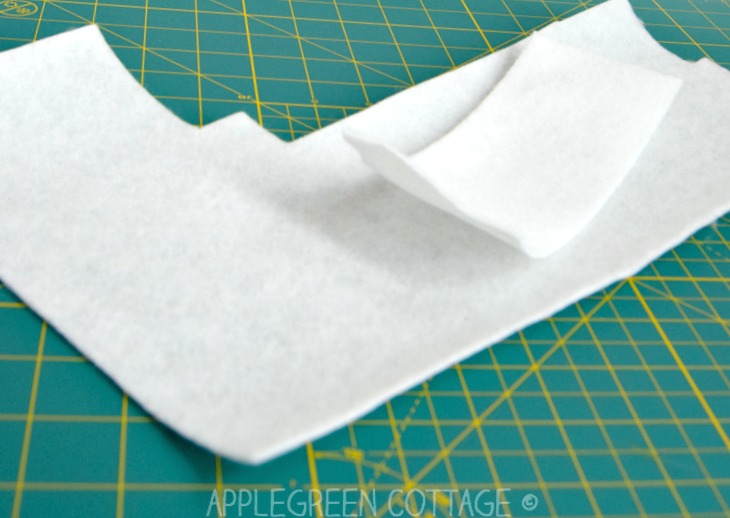 1) Straighten the edges, so there will be no overlapping or holes. Using a rotary cutter helps a lot!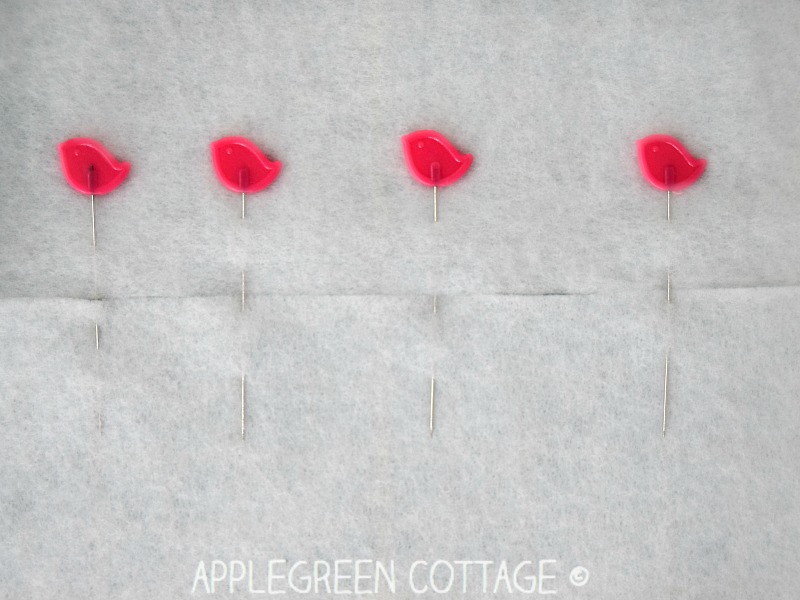 2) Pin, using straight flat pins like these. Pinning will help you keep together the edges you intend to join. You may opt for taping the edges together. Works just as fine!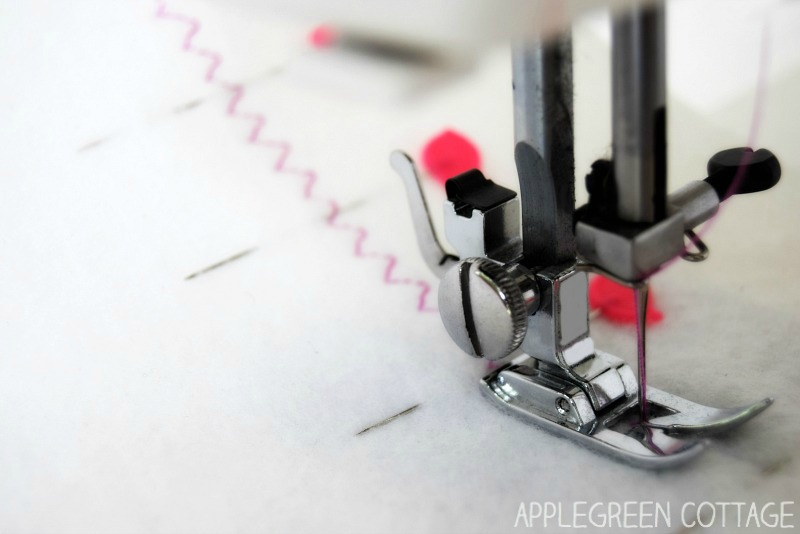 3) Use a wide triple-zigzag stitch to join the two pieces. If you'll be stitching over the pins without removing them as you go, go carefully and slowly.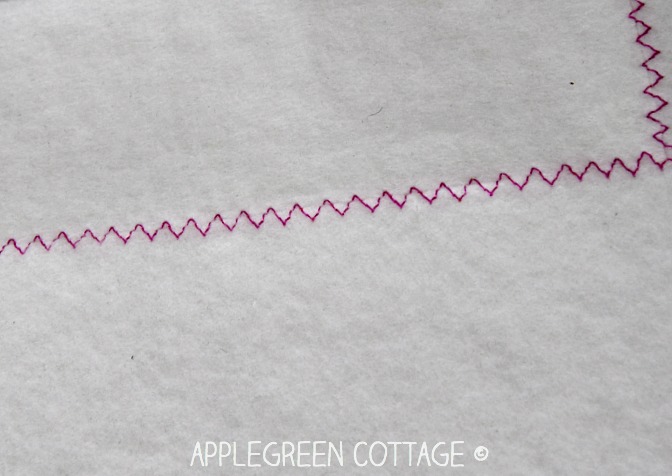 I used a contrasting thread to make it easier for you to see what I did. You'll most probably use a neutral (white) thread.
BONUS TIP:
This easy technique works great with pieces with soft, felt-like construction. If you want to join pieces of thin, woven interfacing (aka not thick batting) the pieces need to OVERLAP a bit to retain strength. But that is another story, for some other time 🙂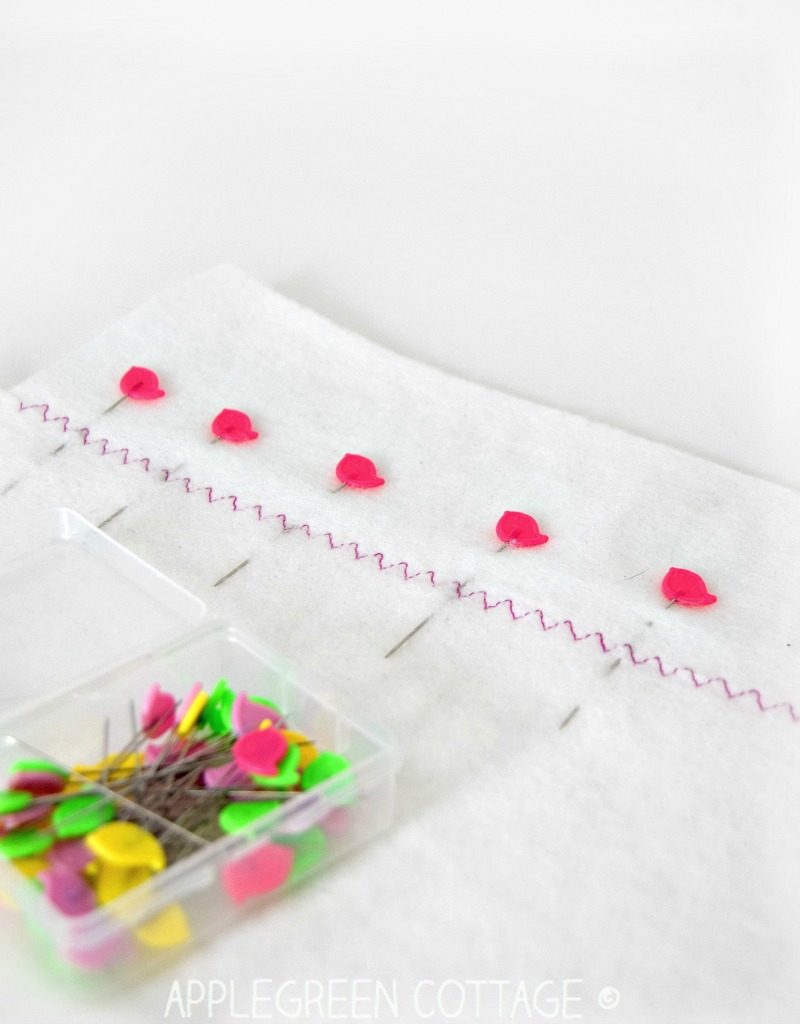 I use fusible felt a lot when sewing, for bags, bins, clutches and other, kid-related projects. Since I started piecing the leftover scraps together, a yard of fusible felt seems to last way longer. It's easy, faster than having to run to your local fabric supply store, and cheaper, too!
If you're new to sewing, you might want to see how to use a pdf sewing pattern. A must-see, and so good to know right from the start.
If you're curious, I used this very piece to make a cute little fabric bin. Feel free to check it out and get your free pattern here: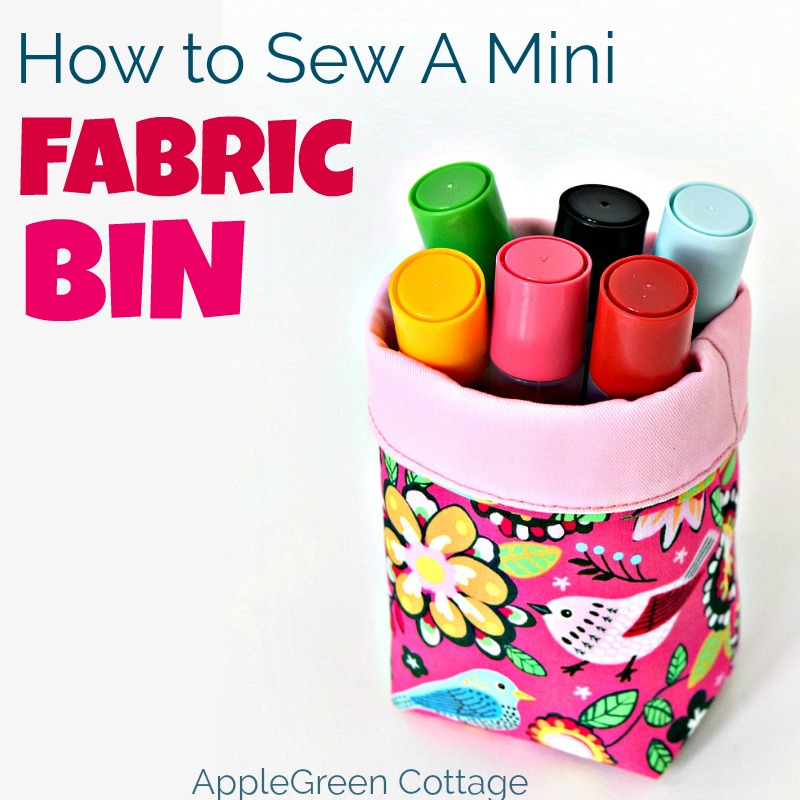 Save For Later: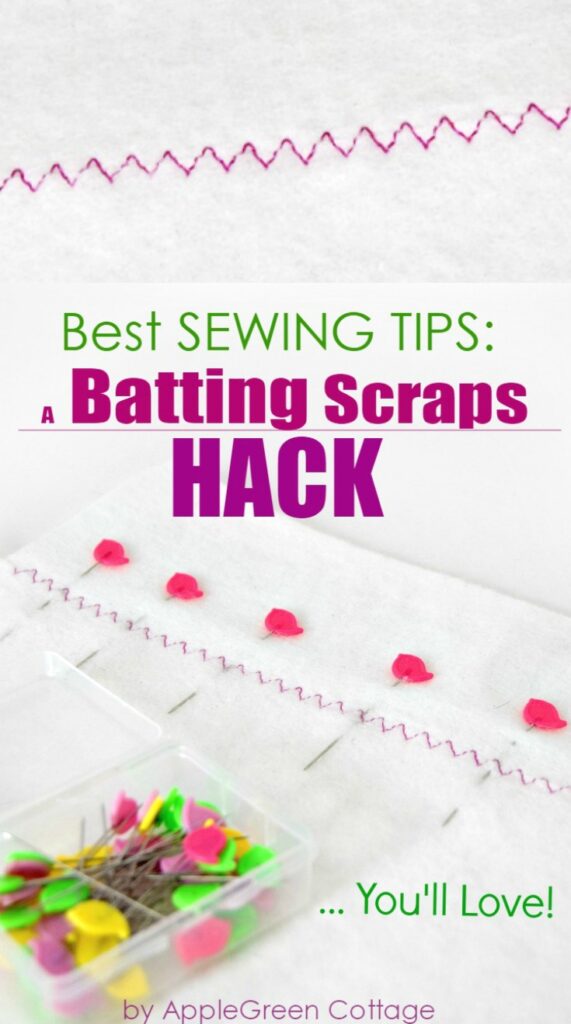 WANT MORE FREE TUTORIALS AND PATTERNS?
Get email updates and never miss out on new patterns, printables, and tutorials:
Want More Spring Projects?
Check out the latest special pattern bundle that's available right now in my shop - perfect for your spring decor, and for every room in your home: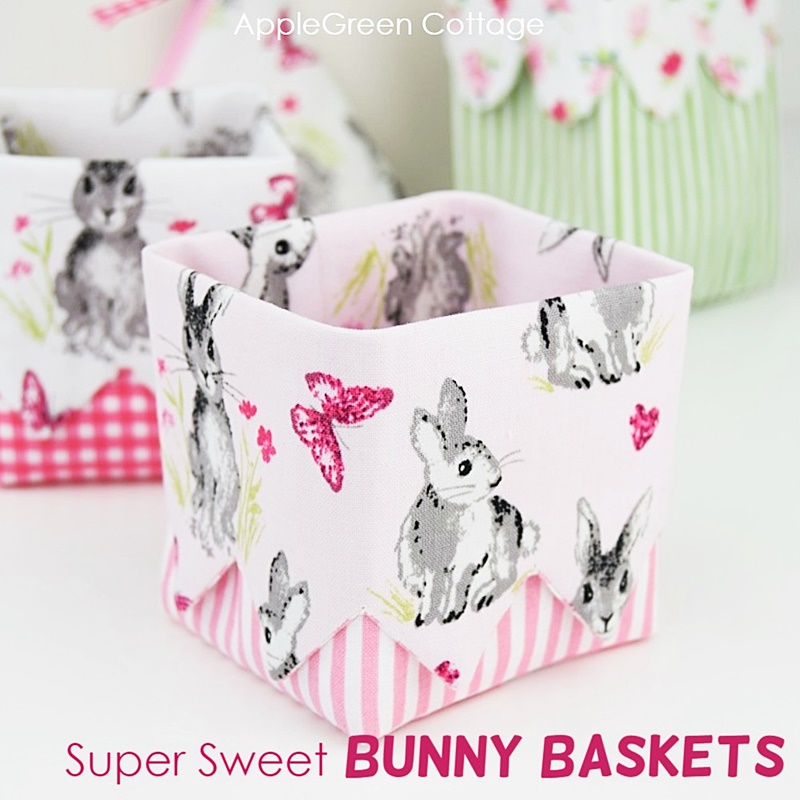 This sewing project is perfect for using up batting scraps!