Learning how to sew a zipper is much easier than you thought. Here you'll find everything you need to know about sewing zippers, shortening and installing a zipper, and all the zipper sewing tips I wish I knew when I was starting out. Even where to shop for zippers. Learn how to sew zippers - the easy way!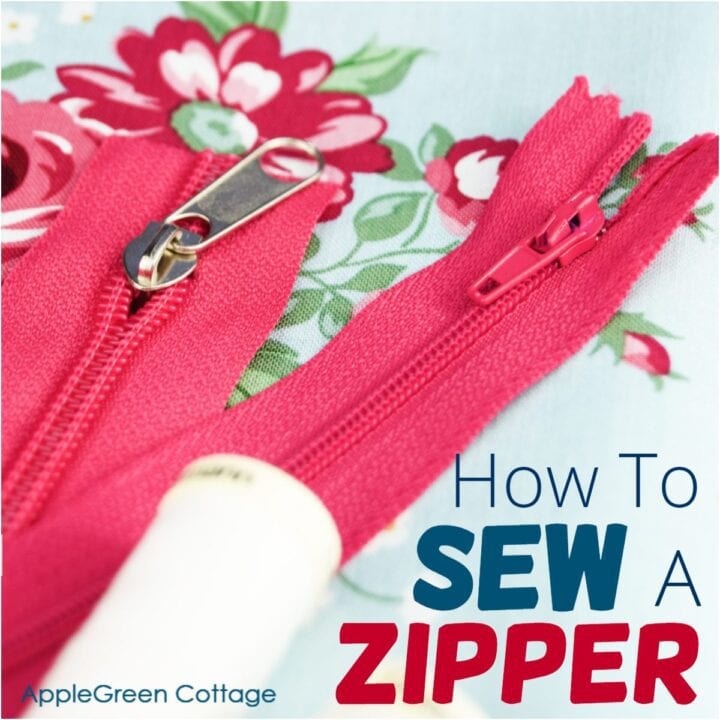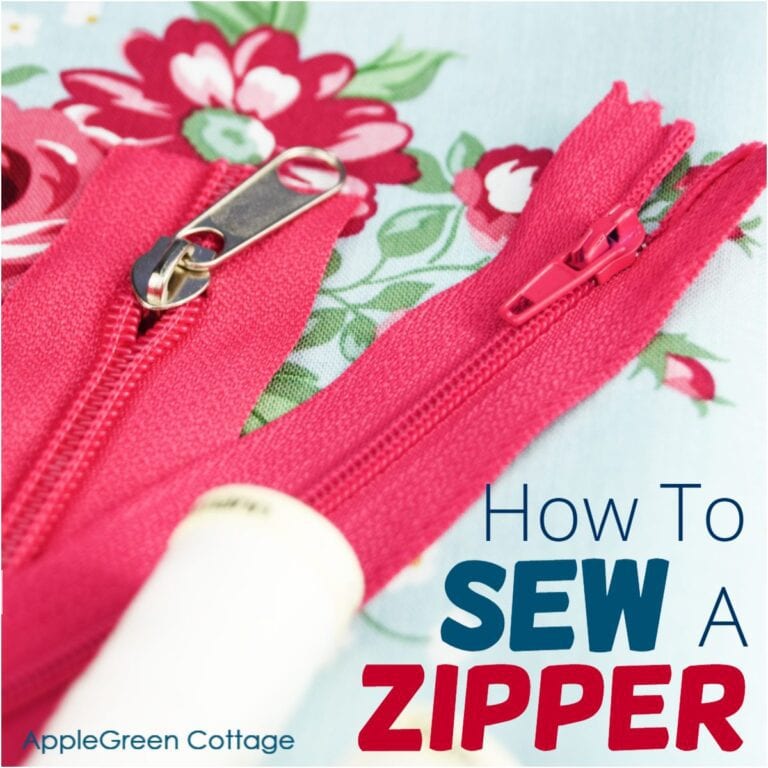 Are you a sewing beginner and wondering how to sew your first zipper? You've come to the right place! Need some tips to make your zipper projects easier - zipper sewing tips and hacks included? Plus get a list of my favorite zipper pouch tutorials? This is the list to have at hand when creativity strikes!
Table of Contents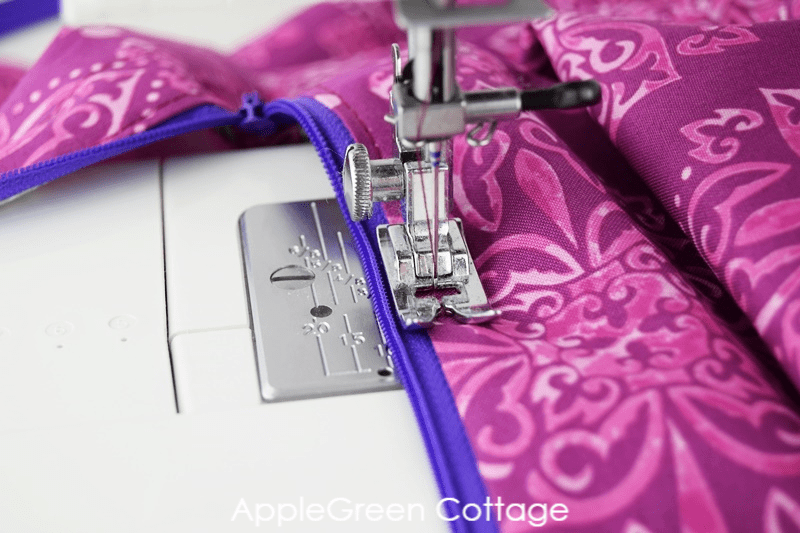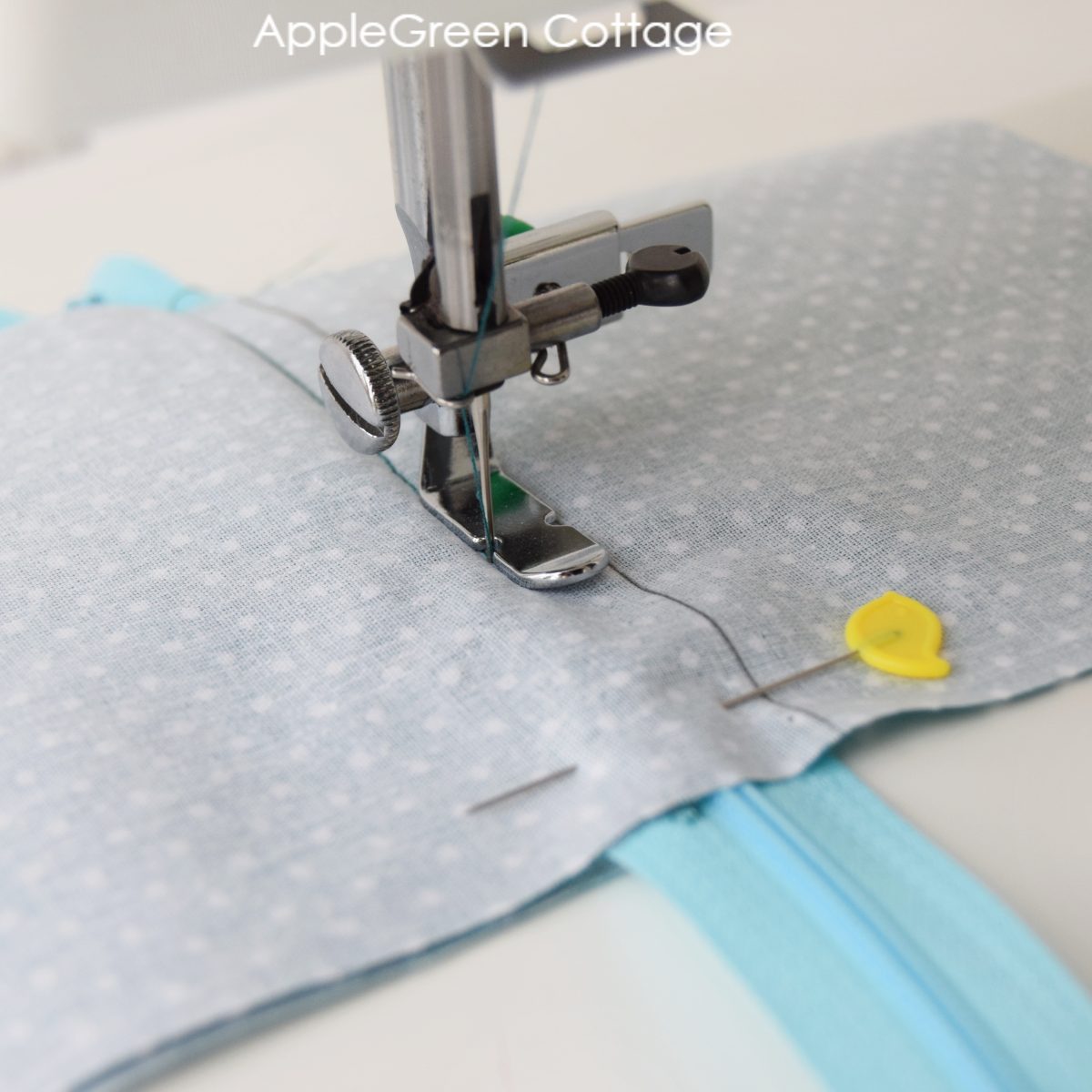 To start sewing with zippers, you'll need to know some basics about zippers, so first, here's a short introduction. Then the steps to sew a zipper - the easiest way I can do it! And after that, tons of tips and hacks and ways to make your zipper sewing easier and your zipper pouches good looking! Let's start:
Zipper Basics
This part will help you choose the right zipper for your project. In short, zippers can vary by type and size of zipper teeth, by zipper length, as well as by zipper tape used when manufacturing zippers. Here are the basic things about zipper anatomy you need to know.
Zipper Sizes - Width And Length
First, about zipper width: Zipper sizes are marked by numbers, representing zipper teeth width in millimeters, like #3, #5, #8 etc.
But let me make it simpler for you. Take a look at these two most common zipper teeth sizes, zipper #3 and #5 and notice the width of the nylon coil teeth, and you'll get the difference: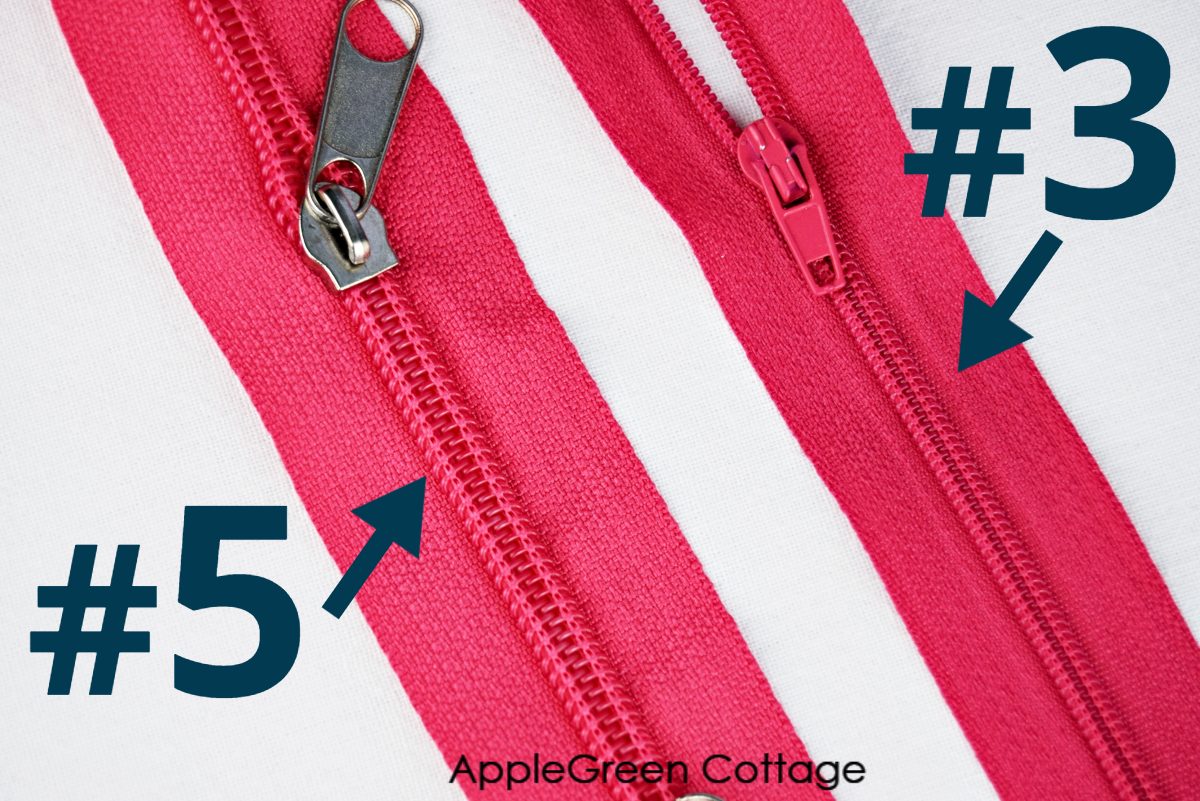 zipper #3 - a great size for small beginner projects like zipper pouches, cushions, pillows, small purses
a zipper #5 is a bit wider and stabler, my favorite choice for bags. Also, ideal for zipper pouches that are not super small.
zipper No 4.5 - see #5
zipper #8 - I use it for heavy-duty bags, large, ones that need to carry more weight.
zippers #10 and higher - for large items like tents, boat covers etc.
About Zipper Length
And the only thing you'll need to know about zipper length is that it is the distance between the top and the bottom stoppers on a zipper.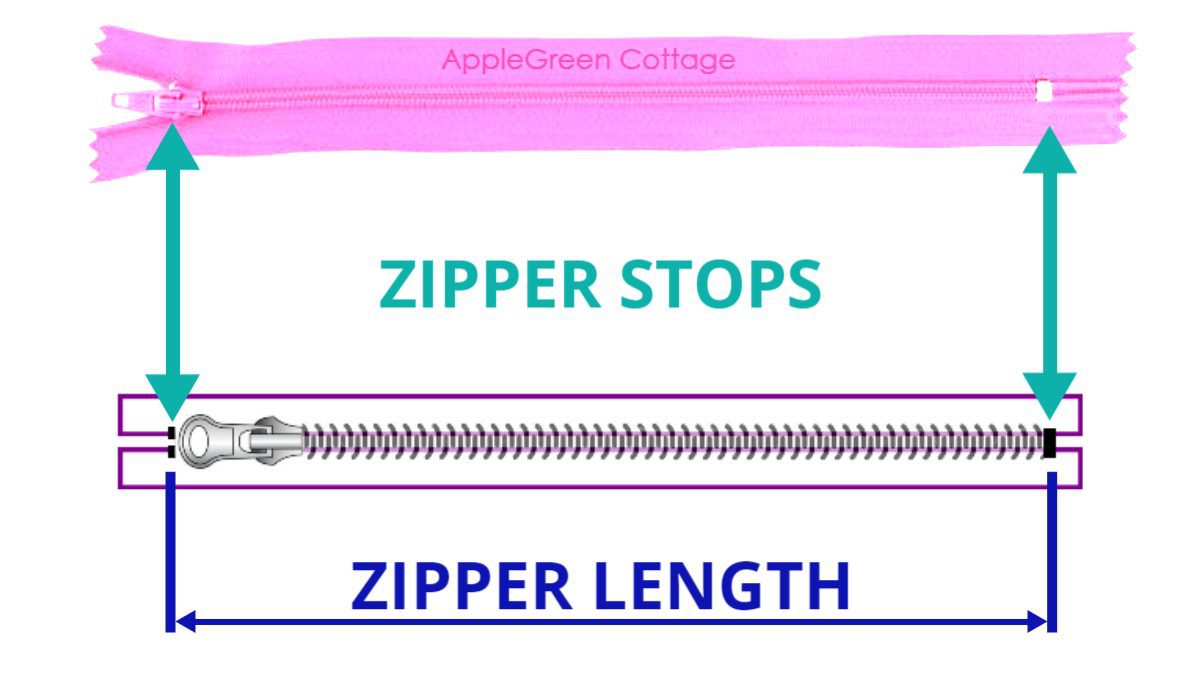 When you go shop for a zipper length 9" or 23 cm, this means the real total length of the zipper in your hands is longer than 9" - in addition to 'useful zipper length' with the teeth, there is also a little tail of zipper tape on one or both sides. But those can not be actually used. Right? In other words, zipper length marked on the zipper = the useful zipper length between the zip stops.
Now, scroll a bit down to see another image I drew (I do that, haha!) to show you the zipper parts.
Zipper Types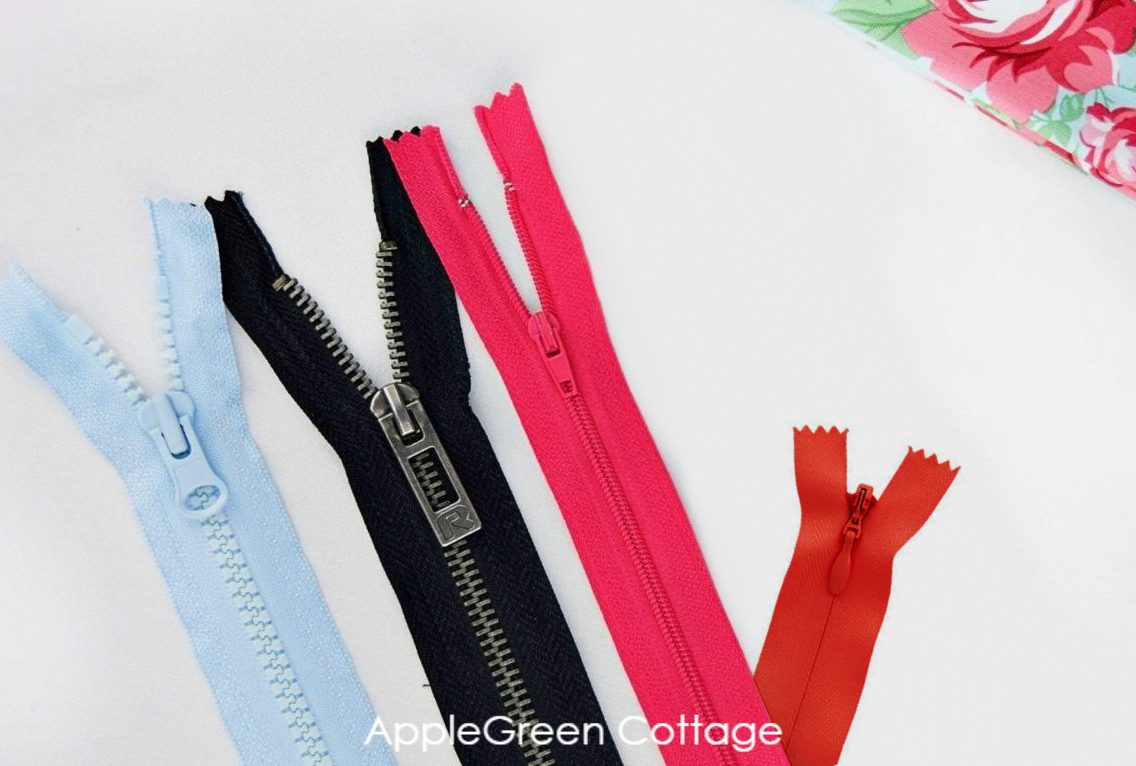 Take a look at the image above and you'll see all the types of zippers you'll usually hear about when sewing:
nylon coil zippers (pink)
metal teeth zippers (black)
plastic molded zipper (light blue)
invisible zipper (orange)
Here's a small nylon coil zipper used in a zipper pouch project: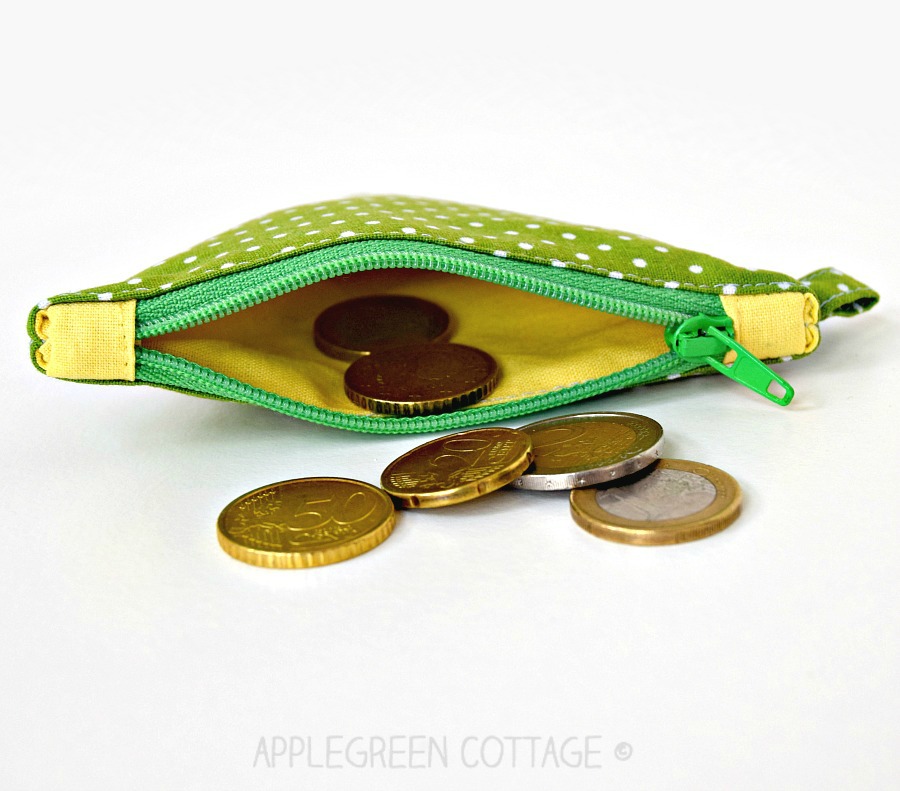 There are also closed-end zippers (bags, pillows, zipper pockets) and open-end zippers (when you need the zipper halves to be fully separated from each other. (jackets, hoodies, I'm looking at you!) I don't want to scare you away with too much info, so let me stop here. Next:
What is the best zipper for a first zipper sewing project?
To make it easier to start, I'd definitely recommend going with a standard, nylon coil zipper. Firstly, you don't need to worry about breaking the needle if you sew over it, it can be shortened easily (use household scissors!) and maybe most importantly, they are widely available in nearly any craft store. Or see this list for where to buy zippers below.
Size-wise, get the all-purpose standard #3 nylon coil zipper. This zipper has just 3 mm wide nylon coil, and just 1" wide zipper tape. Alternatively, a #4.5 or #5 size.
Main Parts of a Zipper
... or how to call those tiny bits on a zipper 🙂 In case you need to ask about your zipper when buying, these are the names of the main zipper parts: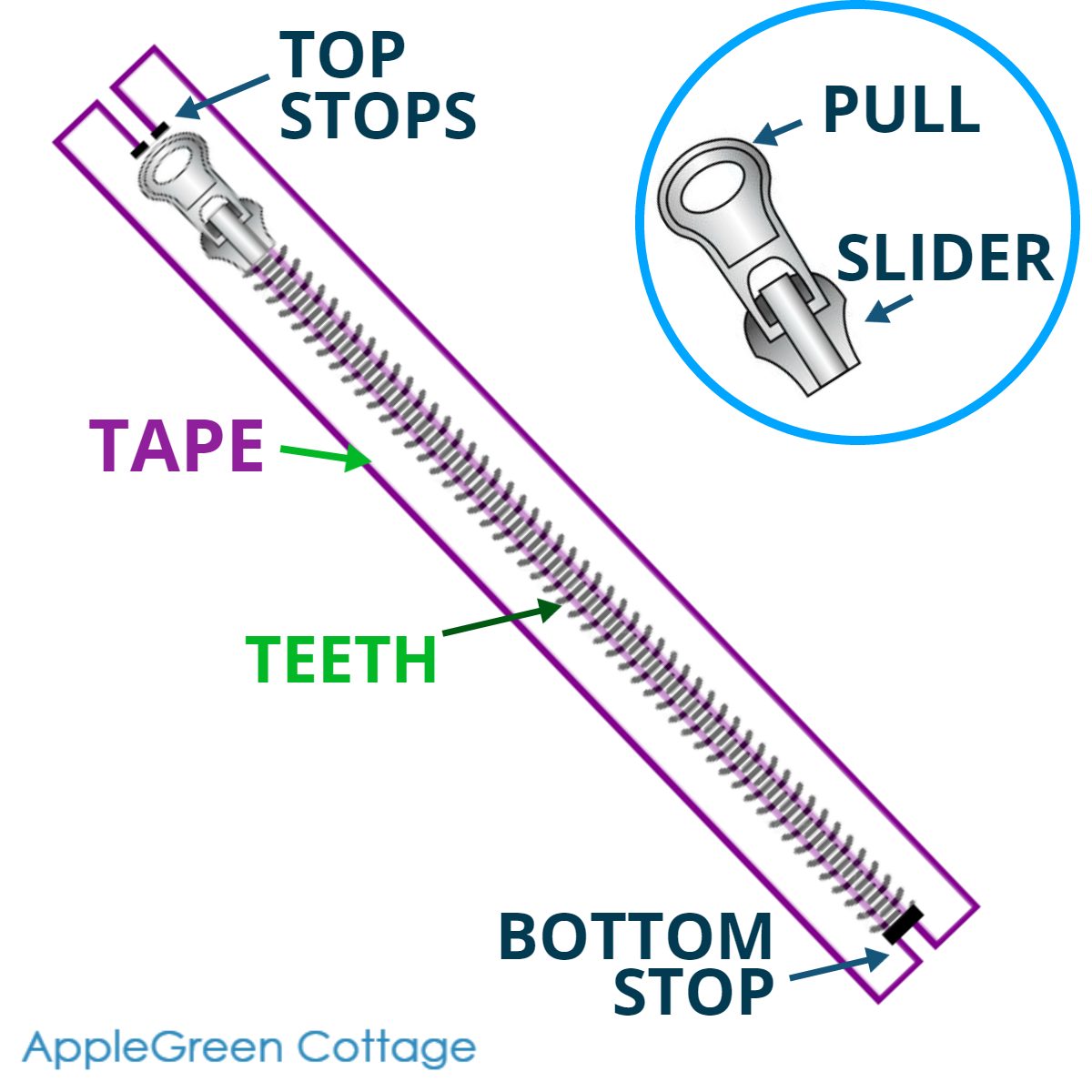 What are Zippers By The Yard?
In addition to standard zippers, there's also something you'll love when you start making bags: zippers by the yard. So handy, little or no waste, many colors and you can cut them to any size you need! See how to install a zipper slider to zipper tape. My 2 favorite and easiest ways to do so!
Nuff said. Let's sew!
How To Sew A Zipper - Basic Tutorial
This is the easiest way I can think of to sew a zipper into your project. And in the process, you'll end up with a nice, basic zipper pouch.
There are tons of variations, and once you master this one (spoiler alert: easy and quick!), you can tackle all the various zipper sewing projects listed below.
Step 1 - Get Your Supplies Ready
You'll need a zipper (I used a standard, #3 nylon coil zipper) and a piece of fabric.
The width of the fabric piece should be equal to the TOTAL length of your zipper (incl. zipper tape) and double the planned height of your zipper pouch. I used a 9" by 7" piece.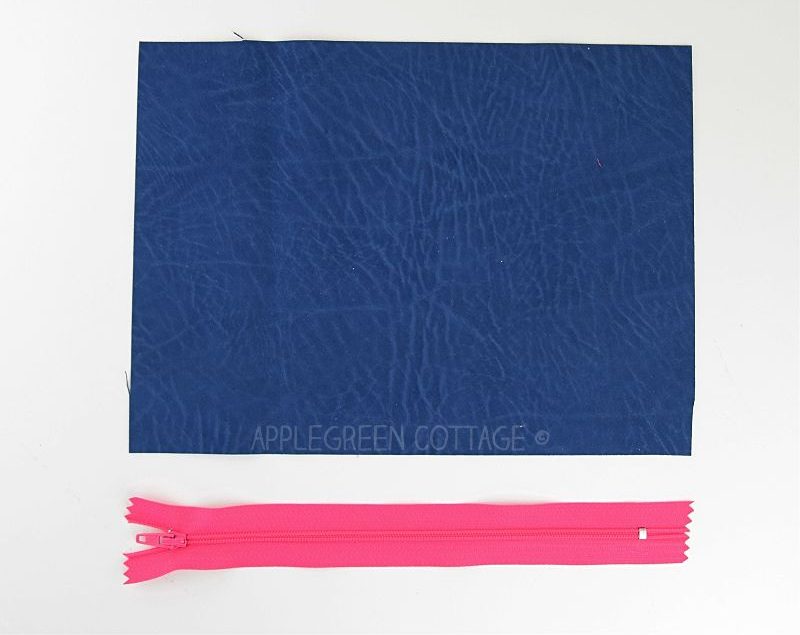 NOTE: If your material frays, run a zigzag stitch all around the fabric.
Step 2 - Place Zipper To One Edge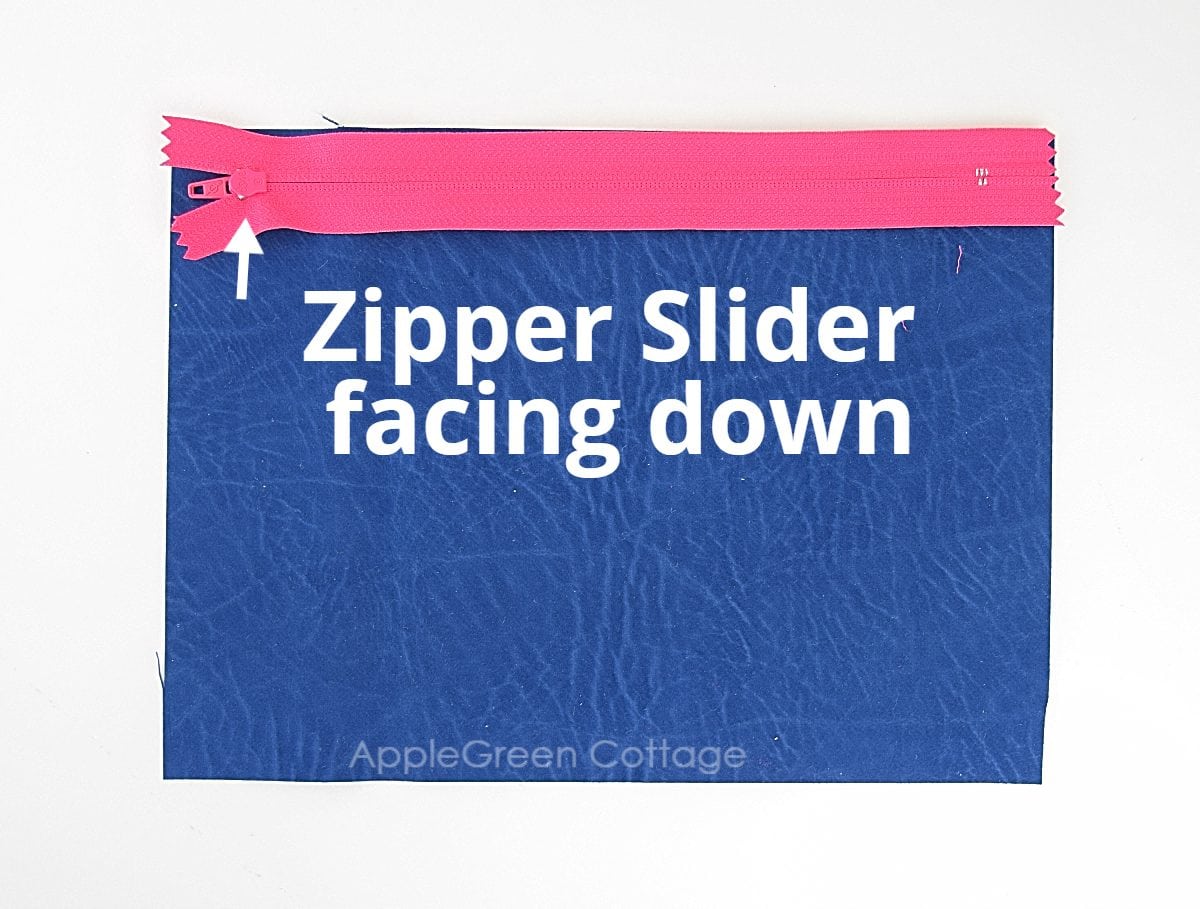 Place your fabric piece right-side-up and place the zipper right-side-down, along the top long edge.
Step 3 - Stitch the Zipper In Place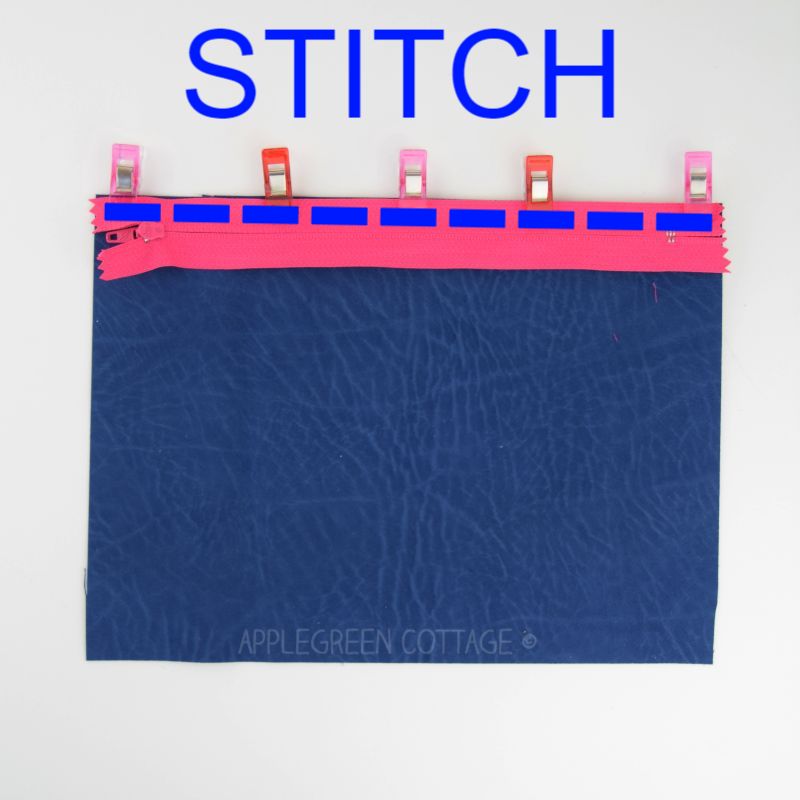 Attach sewing clips to hold in place and do a straight (ish) stitch all the way along the edge. You can use a zipper foot, but a regular foot will do just fine too. (I used a regular foot here.)
No fancy stuff, just a basic straight stitch.
Step 4 - Stitch the Other Side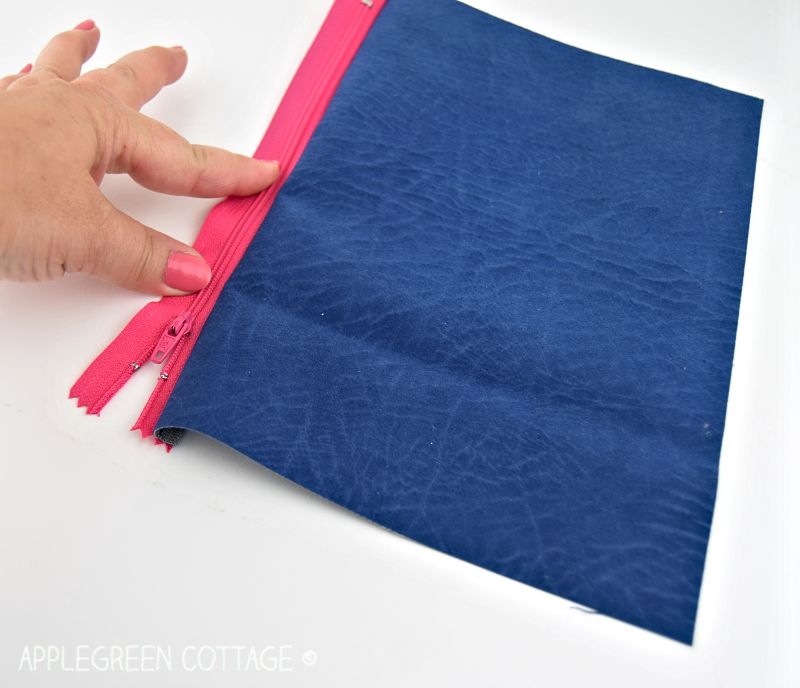 Flip the sewn zipper right-side-up. Here we could topstitch along the zipper tape, but I'm showing the simplest way to sew a zipper, so we'll just stick to the few absolutely essential steps.
Fold the fabric piece in half right-sides together, so the other edge meets the free zipper tape: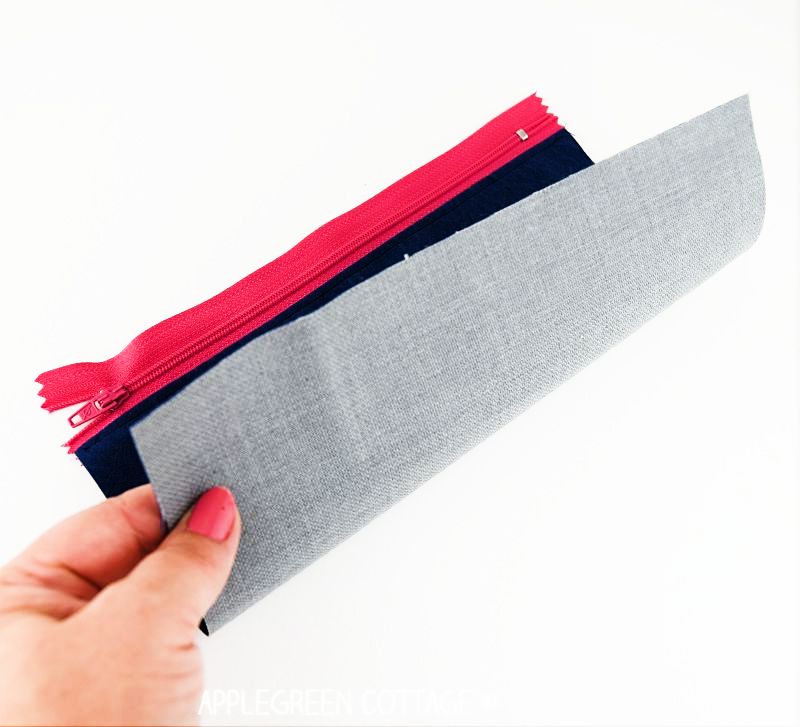 Stitch again, to join the other side of the zipper tape with fabric: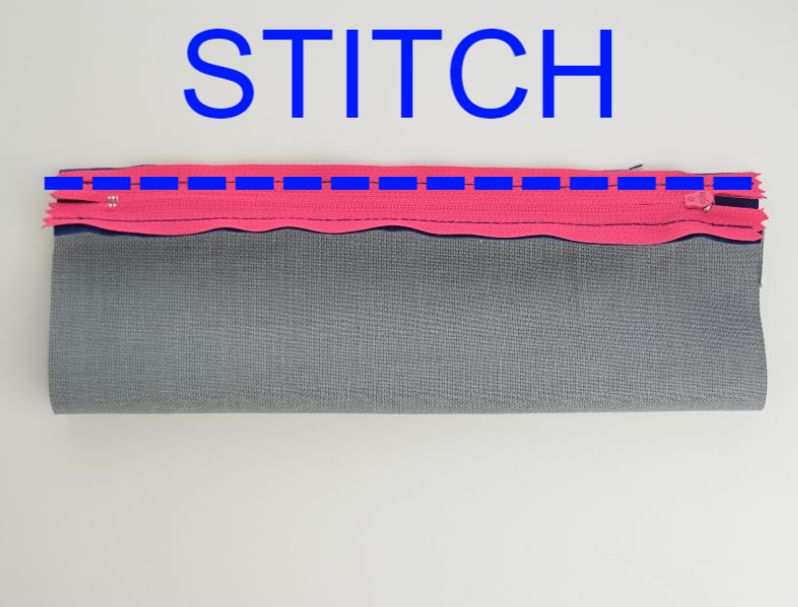 So, the actual ZIPPER sewing is done, congrats!
Now, I'm sure you want to use this piece to make a pouch, right? Two more stitches and you're done, OK?
Step 5 - Finish The Zipper Pouch - Sew the Sides
Now, before continuing, unzip your tube at least half-way. Very important!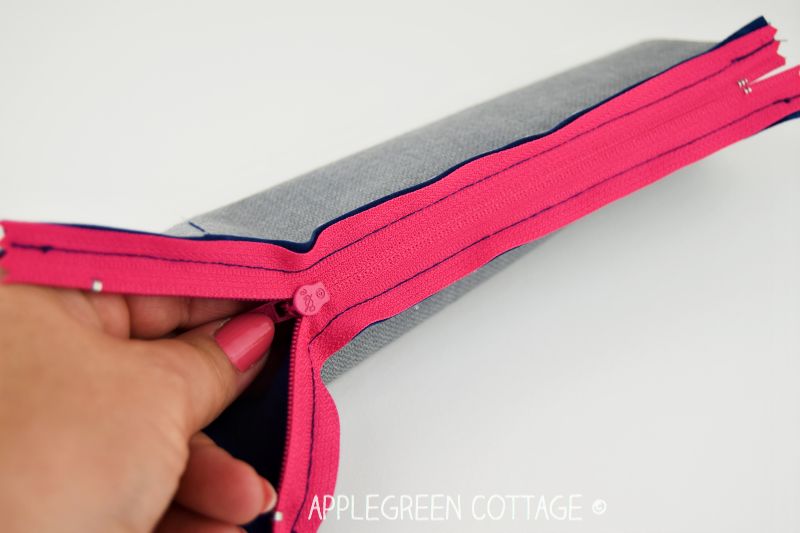 Now fold the sides so the zipper is on top. You've only got two stitching lines to do on each side, but first, see the detail below: to avoid pinched zipper ends, pin the zipper tape so it is facing AWAY from the fabric. Like this: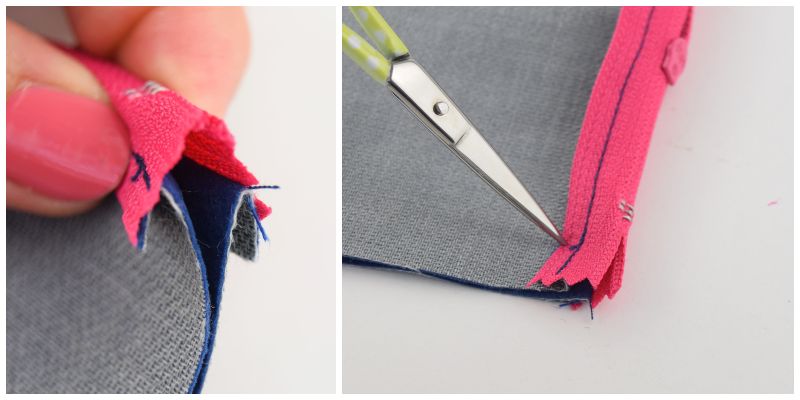 Stitch the sides closed, securing the stitches at the beginning and end. (I usually backstitch, just a little)
Step 6 - Turn and use!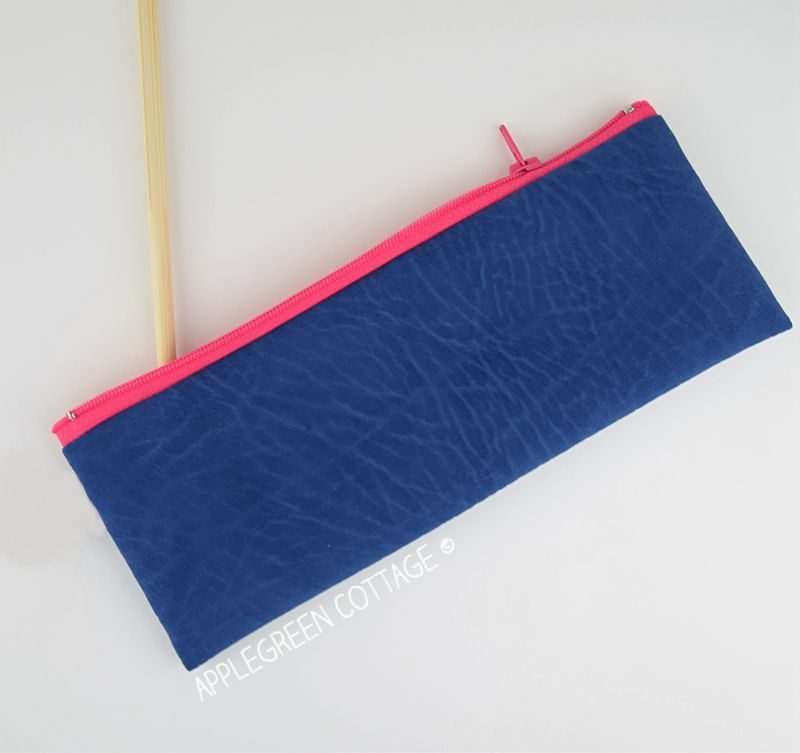 Turn right-side-out through the half-way open zipper. To push the corners out, you can use a knitting needle or a chopstick. Done! Once you've sewn your first zipper, nothing can stop you. Your next zipper sewing project awaits!
More Questions About Zippers Answered
Do I need a zipper foot to sew a zipper?
Can you sew a zipper without a zipper foot? Absolutely! I myself am guilty of doing that more often than I'd care to admit. A zipper foot will enable you to sew really close to the zipper teeth, but if you don't need that, no problem! Mostly with my tutorials, it's ok to use a regular foot.
Also, here's a hack you'll need if you sew zippers with the regular foot:
How To Sew A Zipper With A Regular Machine Foot
Haven't got a zipper foot? No problem. You can sew zippers using a regular foot.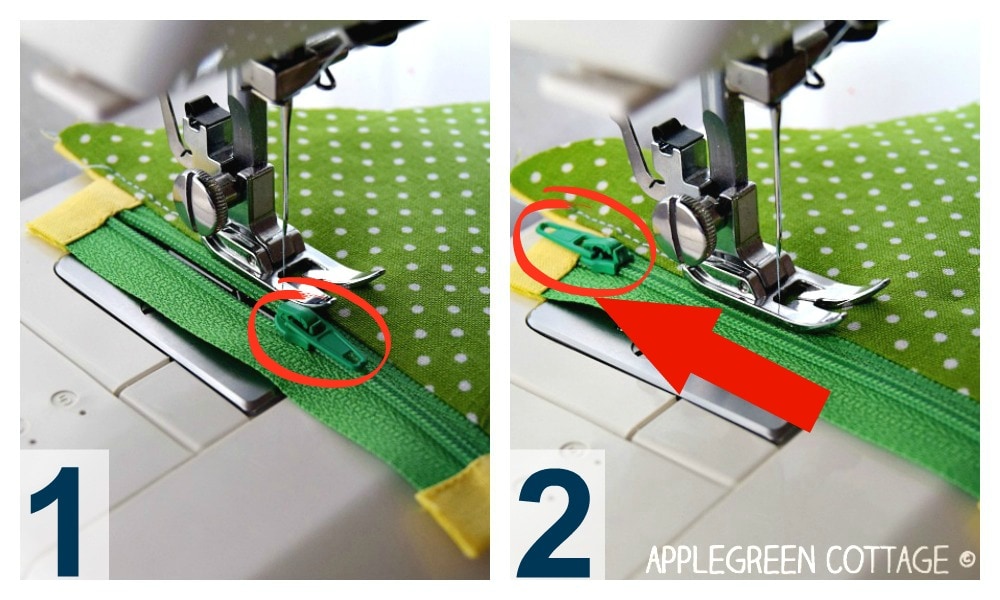 When sewing a zipper, you'll get to the zipper pull sooner or later. When you do, stop sewing and lift up the foot, keeping the needle down in the fabric. Slide the zipper pull to an already sewn area. Return foot down into the sewing position and finish stitching. Easy-peasy!
One of my favorite sewing patterns where I just use the regular foot (making it a quick-sew!) is this clever Aiden Cell Purse Pattern: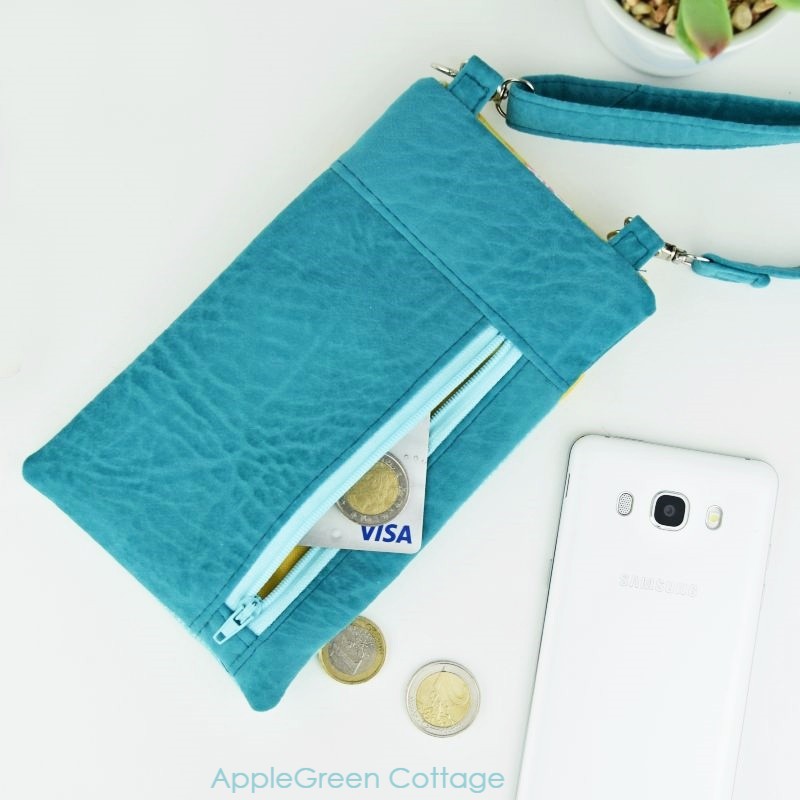 Do I need to use pins when sewing zippers?
Nope. I use pins less and less in my zipper projects because firstly they tend to add bulk and make the sewing more difficult, and ruin vinyl (never use pins on vinyl), there are two other tools I prefer when attaching a zipper:
So if you're just making your first zipper pouch, or bag, or tote - get yourself a bunch of these. You'll thank me later 🙂
How To Shorten A Zipper?
I've shortened a lot of zippers, and nylon coil zippers are my favorites just because of the ease of adjusting their length. Just choose the length you need, mark and secure the ends - then cut off excess, using your household scissors. As easy as that: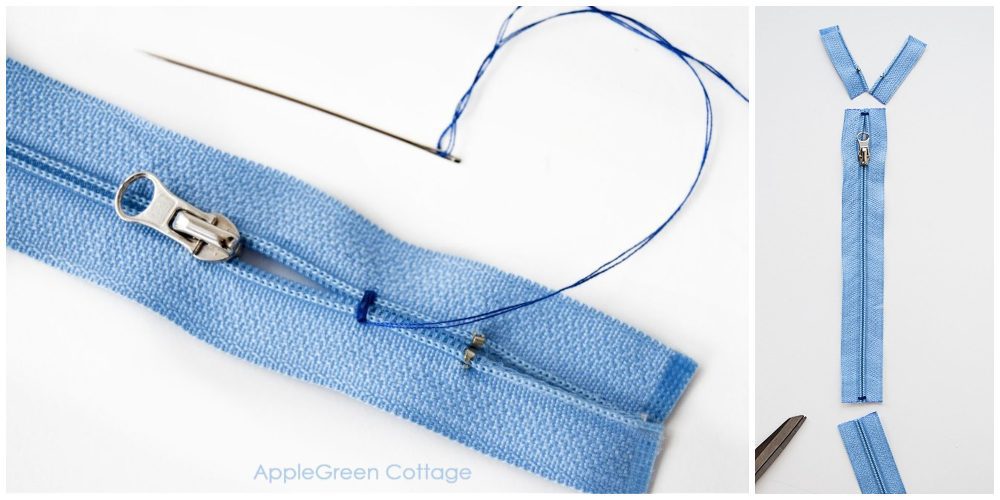 While you can just snip off any excess zipper tape and be done with it, I prefer to add little zipper tabs. They not only make my zipper ends super cute but also significantly reduce any bulk in my seams. And that is what makes all my zipper projects so much easier to sew! (Plus, neater seams, always!) Read on:
How To Add Tabs To Zippers
Here are two of my favorite ways to neaten zipper ends while shortening them too: zippers with tabs here (#1) and a different type of zipper tabs here (#2)
Zipper tabs are awesome! They make sure your sewing is easier, and the final product gets a more professional look! Here's my best-selling pattern in 2020 - zipper tabs make the zipper so quick to install!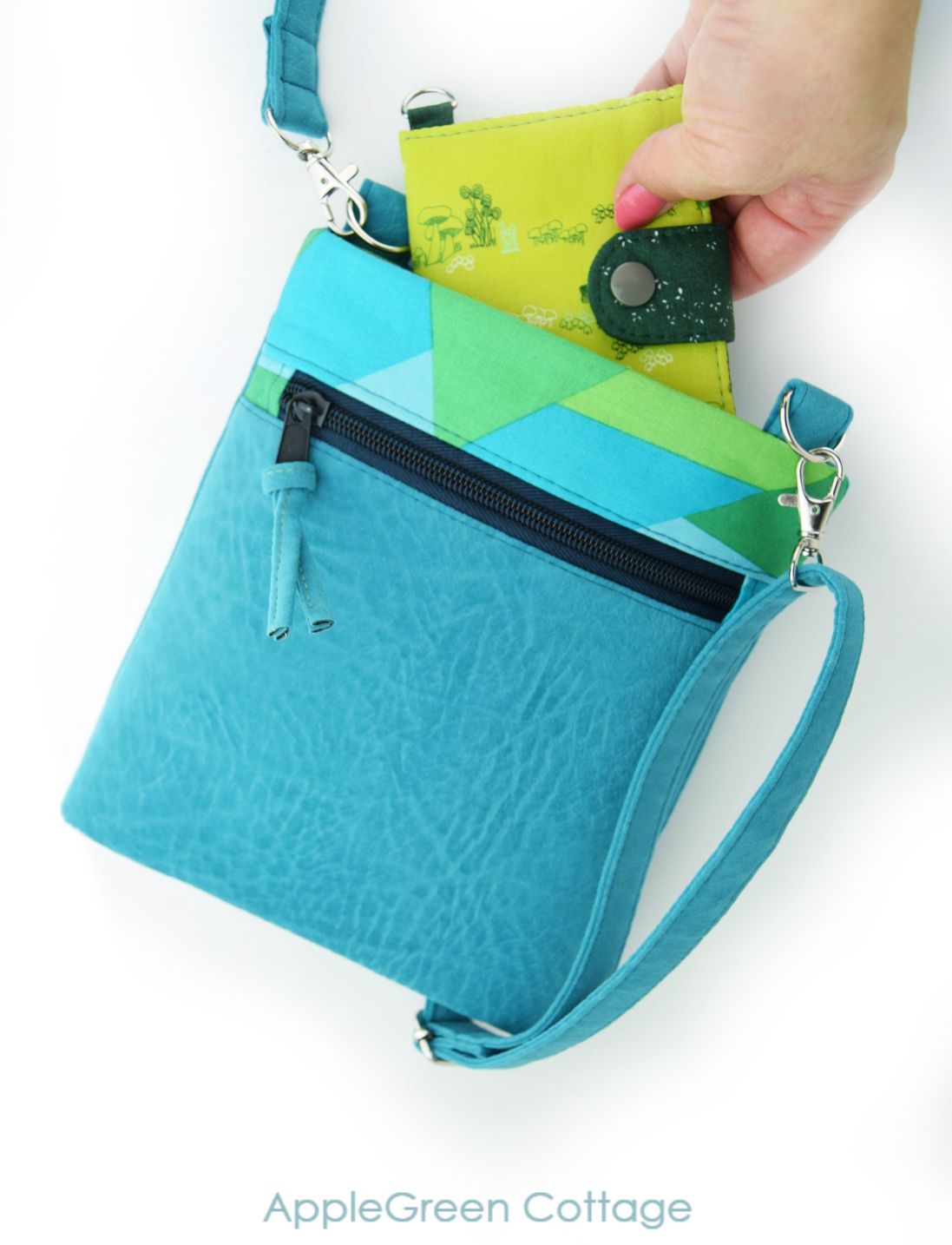 Check out these patterns - all with zipper tabs:
How To Sew a Zipper That Opens Wide?
This tutorial will make it clear - and easy: a faux-leather makeup bag tutorial you can absolutely make in an afternoon - it comes with a free template and totally clear photo instructions to install a wide-opening zipper.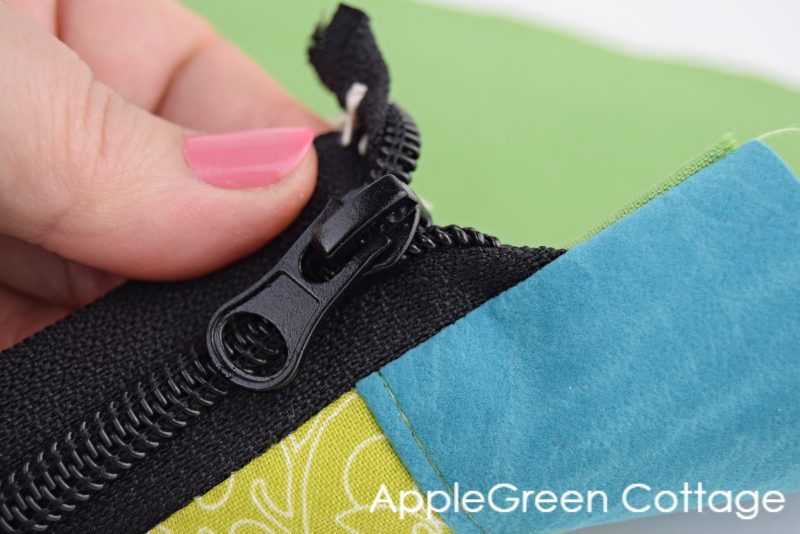 How to sew an inset zipper panel top closure in any tote bag?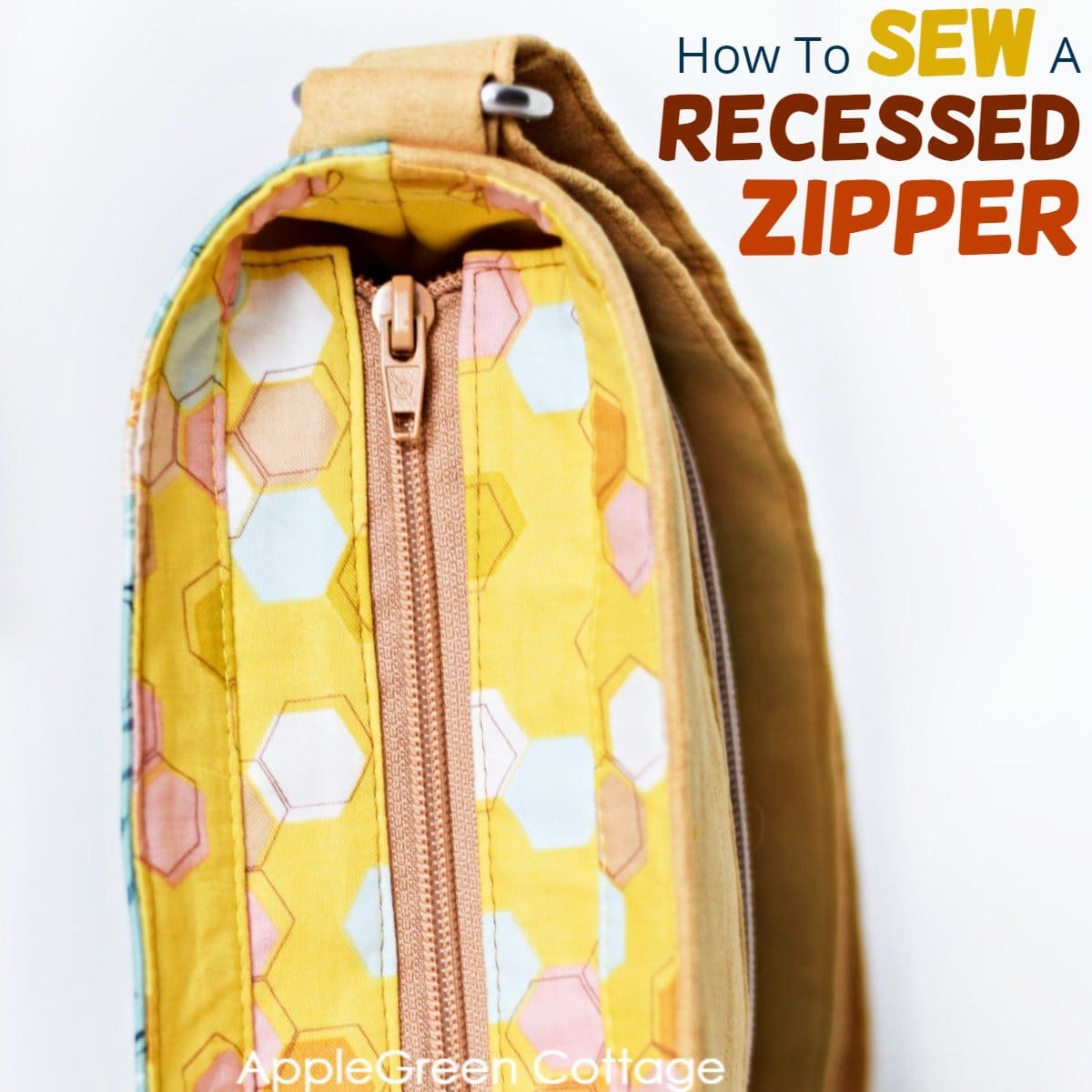 This one is a huge improvement for any tote bag! See how to put a recessed zipper into any tote bag - and never again let anything slip out! (This is my FAVORITE way to add a top closure to a tote bag!)
How To Make A Welt Zipper Pocket
Not as complicated as you might find. Here's a welt zipper pocket tutorial plus a free zipper pocket template (a different tutorial on the blog) to make a simple welt zipper pocket if you haven't made one yet. Easy, but looks cool.
Check out these patterns with welt zipper pockets:
Can Zipper Pulls Be Replaced?
As a rule, yes. I have a zipper pull replacement hack on this blog, take a look and let me know if you like it.
How To Fix a Wavy Zipper
The bulging zipper, or as some put it, a wavy zipper is a well-known issue when sewing zippers. Because the zipper will not stretch, you'll need to make sure that your fabric stays unstretched along the entire sewed length. When the fabric stretches, and the zipper does not, you get a pulling effect, causing the zipper to wave.
The solution to avoid a bulging zipper is pretty simple: to avoid a wavy zipper, use a layer of interfacing between the zipper and the fabric.
Another trick to prevent the fabric from stretching when sewing the zipper tape on, you can use a layer of wax paper between the zipper and the fabric. You'll need to cut it away after sewing. This will surely prevent a bulging zipper.
This being said, zippers tend to be wavier when sewing with stretchy fabric, less when sewing with quilting cotton, and pretty rare when sewing with vinyl, faux leather, suede and other non-stretchy fabric. Meaning that using interfacing when sewing bags and pouches will almost always prevent uneven, wavy zippers.
What is a #3 zipper?
It's a standard, plain simple zipper that comes with a 1" wide zipper tape - and more importantly, the zipper teeth have a width of 3 millimeters. That's like an eighth of an inch. Do you need this in plain English? - Look at the tiny nylon plastic chain running along the center - yep, those are zipper teeth. 3mm wide only. This is a 3# zipper you're looking at.
Zipper Sewing Projects
Here are the free zipper pouch tutorials at AppleGreen Cottage:
I could probably find even more as there are so many on the blog, and I've got several more drafts for new ones to publish. Join the free newsletter to stay in the loop!
Shop Zipper Sewing Patterns:
Here are my most popular zipper sewing patterns in our shop:
Did you know that the above patterns include tutorial-style step-by-step instructions - each step with photos, diagrams, and smart tips to make your sewing fun and easy.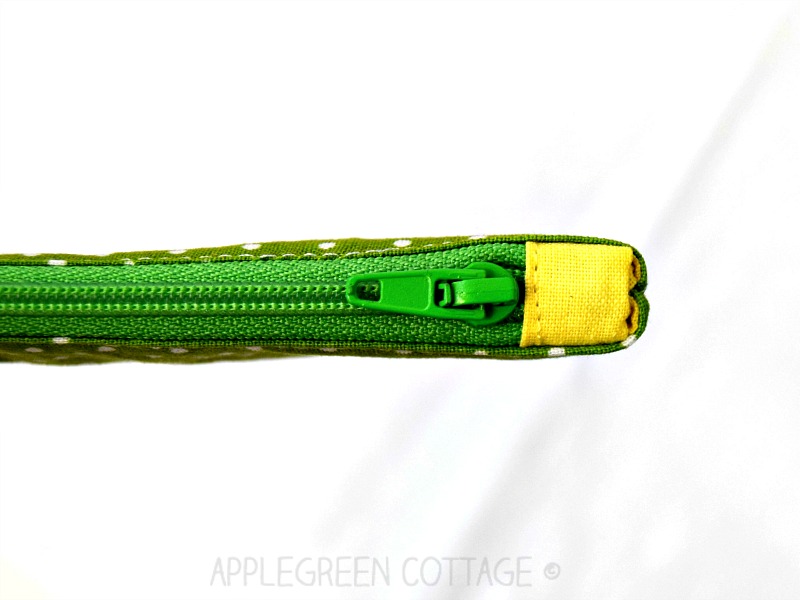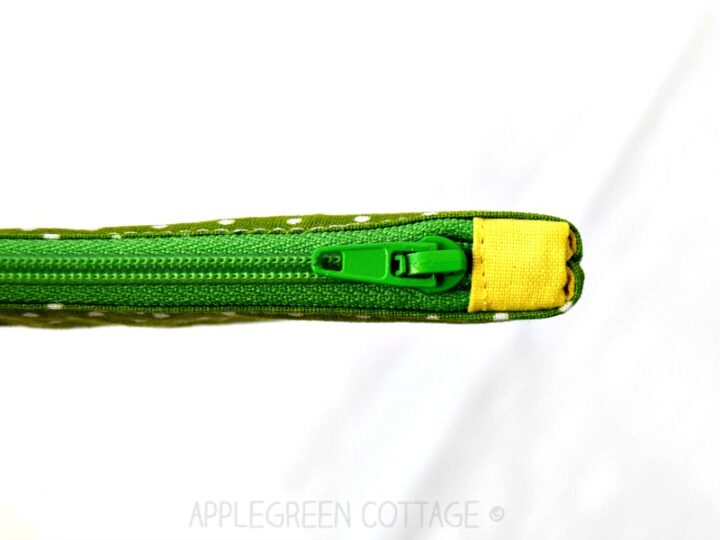 And the Nelto bag is where I show you another, totally new way to create a zipper pocket - check out this unique bag pattern.
Where to buy a zipper?
Can you tell I've accumulated quite a lot of zippers? Haha, probably more than I'll ever use up! But I never need to run to the shop last-minute! Here's where to get zippers:
Zippers by the yard - on Amazon
Needled Boutique on Etsy
Zipit on Etsy
Paccana (CAN) - Both brick-and-mortar store and online store. You have to register to see their prices.
The Zipper Lady (US - recommended by a reader, thank you Michele)
Where to buy zipper pulls?
Just a few to get you started on your own creative zipper sewing journey: Zippa Shop, Zor-Elle-Fabrics
Let me know if you have a favorite zipper buying place, I'll add it to the list, hopefully helping out many sewists looking to buy zippers for their projects.
How to save money when buying zippers?
Often, it's better to buy zippers in bulk. Also, make sure to use store coupons, and special offers to save money on zippers, like these:
Fabric.com gives you 10% off one order if you join their email list.
Joann has a coupons page with new offers every month - check it out now!
---To be continued---
I'll make sure to add more of my favorite zipper-related sewing posts here as I write them up. Make sure to join the newsletter so you don't miss out on them.
Save this post about sewing zippers to Pinterest so you have it at hand when you need it: