How to sew a dart. Are you new to bag making? Here's everything you need to know to sew darts, on anything - especially bags. And if you are a beginner, this dart sewing tutorial will make it so easy for you!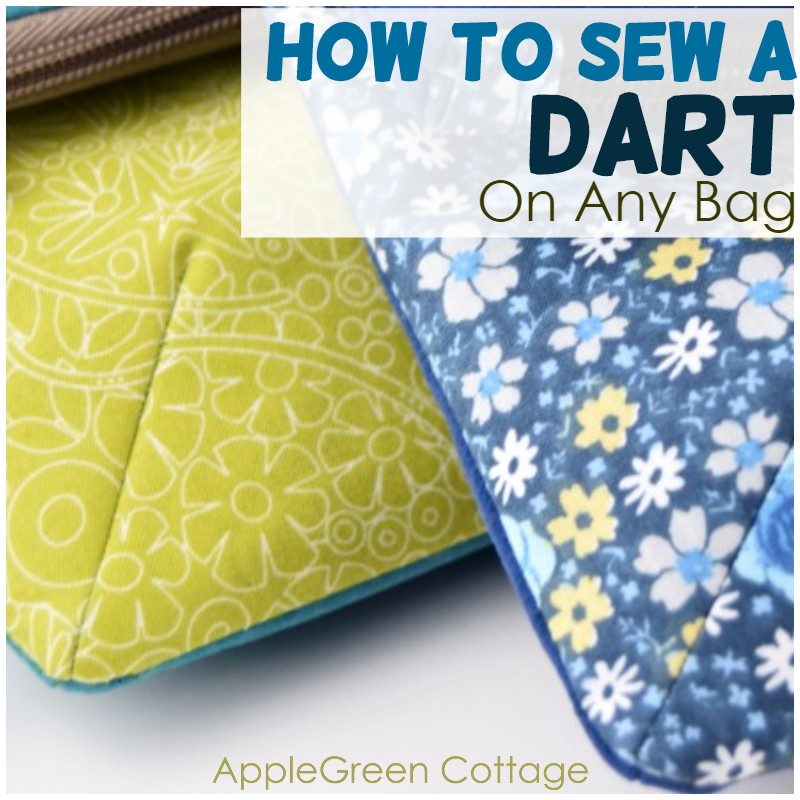 This tutorial includes affiliate links (thanks for your support!) and is part of the ApleGreen Cottage learning-to-sew page. Check out all my sewing tips here, especially these how-tos:
How To Sew A Dart
Sewing darts is an easy bag-making technique to learn, but so powerful. They can transform a plain flat square into a beautiful looking bag with just the right amount of space for all your necessities. Like here:
What is a dart in sewing?
Simply put, a dart is a fold you make in a piece of flat fabric and then sew it, which will give your fabric a bit of a dimension. Typical for garment sewing, and an amazing technique you can use on all types of bags (easiest dart type: here) and when sewing pouches. Also, when making rounded items like this popular free seam roll pattern.
Where to place darts on bags?
Darts were traditionally used on the garment, but can be used just as well on bags - with an amazing effect! On bags, darts often appear along the bottom edge, the side edges, or in bottom corners, as a fancy version of boxed corners. So many options - see the tutorial!
This simple drawing will make it clear: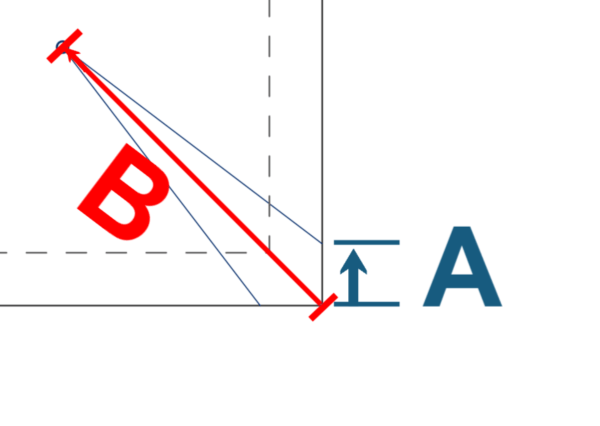 Adding a dart, you can retain a slim form of a bag, adding just a bit of dimension, so the bag can carry more than you'd think. Check out this pattern: I used in my Sophia Fold-Over Clutch And Bag pattern (more here) and it is so practical: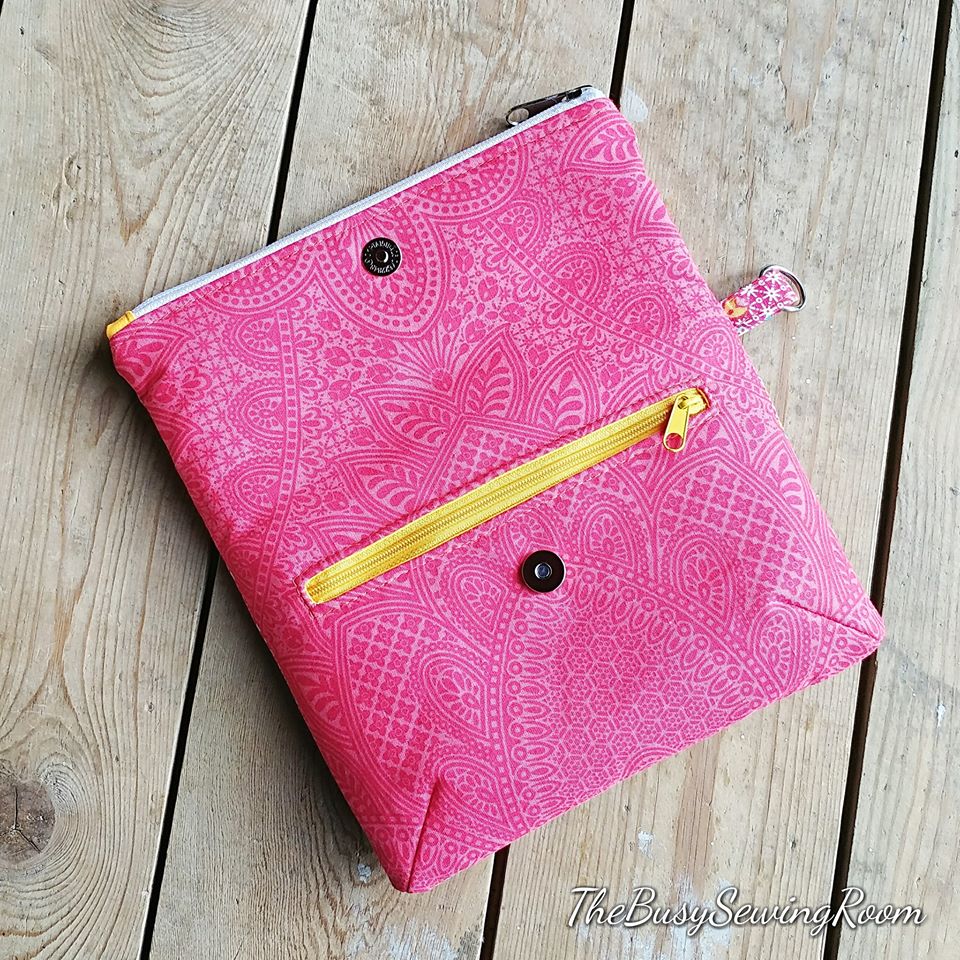 I love it how just a few elements can do it all in bag design. Like these darts, such little things but so powerful in creating space.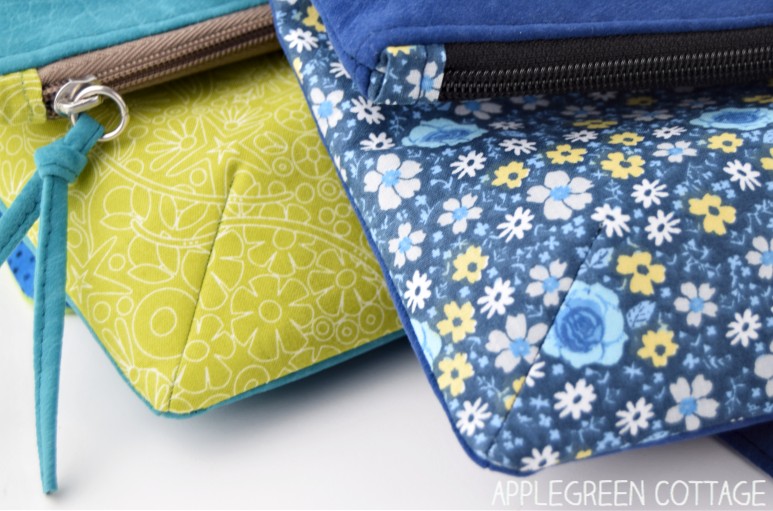 How To Sew A Dart - Tutorial
You will need the piece of fabric on which you'd like to sew a dart. On bags, darts often appear along the bottom edge or in bottom corners, as a fancy version of boxed corners. Once you do that, you'll see how many possibilities for your bag design this will open!
Let's say we want to make the bottom corners of a bag appear fuller, give it some body and structure. Two darts will do just that!
---
Step 1 - Get Your Bag Pieces Ready For Sewing A Dart
So, you need the two pieces that will form the bag outer. These two pieces should already have any required interfacing, or fusible fleece applied. (See here a guide on fusible interfacing, not rocket science but so good to know when you're starting to sew!)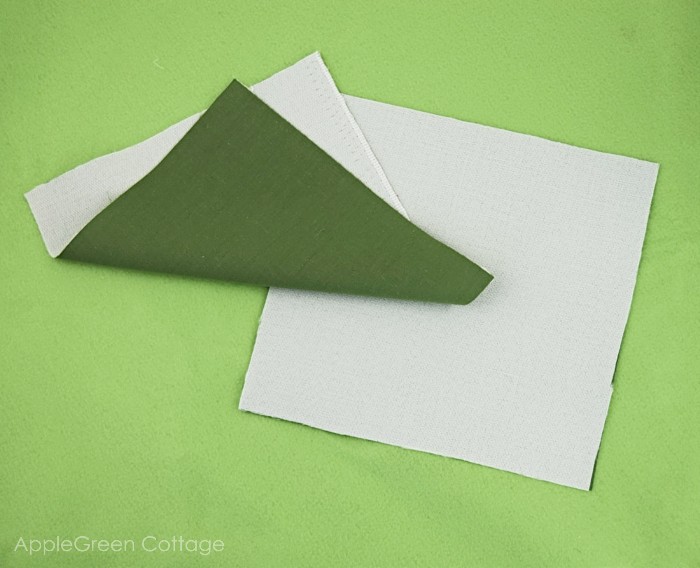 Darts will usually be marked on the pattern piece, that is, if you're working with a pattern. If you are working on squares or rectangles, your own measurements, you'll need to set the place for the dart yourself. One of the easiest solutions is placing the dart into the corner, and going diagonally towards the other corner of the fabric piece. Like this: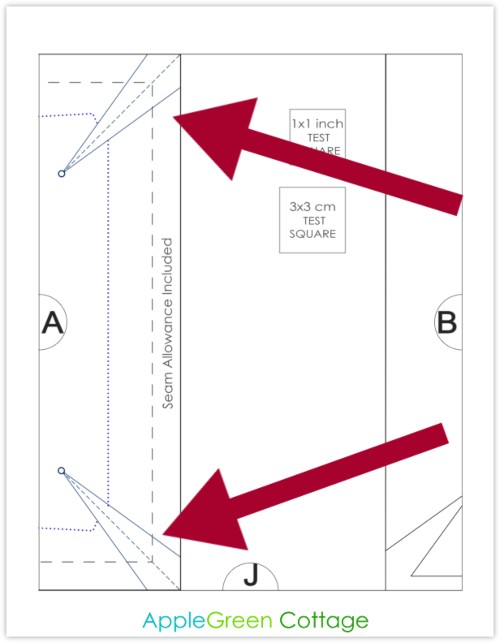 ---
Step 2 - Transfer the Darts from the Pattern Piece
Before you start sewing darts, either draw or trace the darts from the pattern piece - on the wrong side of the fabric pieces, of course. Use a disappearing marker like this one (if you're not making a pause, as it will disappear quite fast!)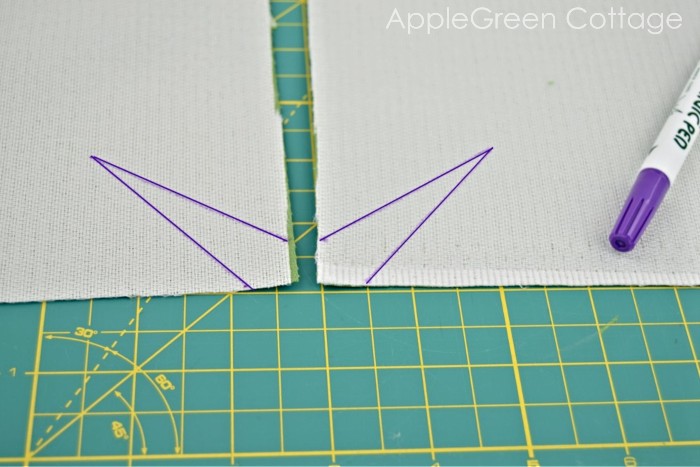 ---
Step 3 - Fold Along the Dart Midpoint
Fold the dart and match up the two lines of the dart. Stick a pin into the dart point (marked by a small circle on the pattern piece), and then add a few pins perpendicularly to the line: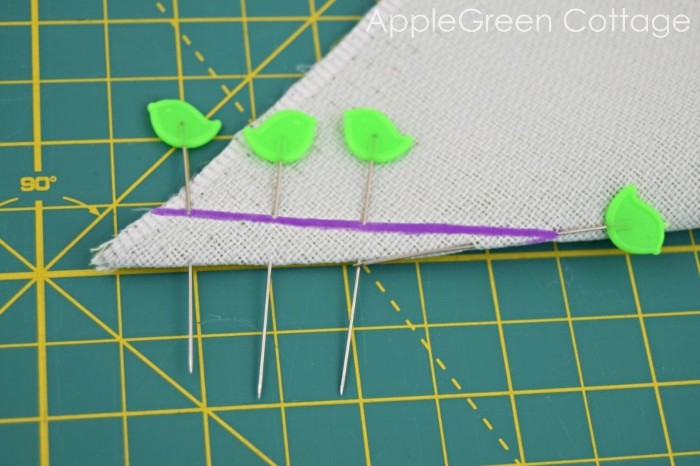 ---
Step 4 - Stitching the Dart
NOTE: Do not use pins if you are working with faux leather, use sewing clips instead.
Now, sew along one of the lines you traced onto the fabric, starting at the dart leg (widest part of the dart) and using a shorter stitch length: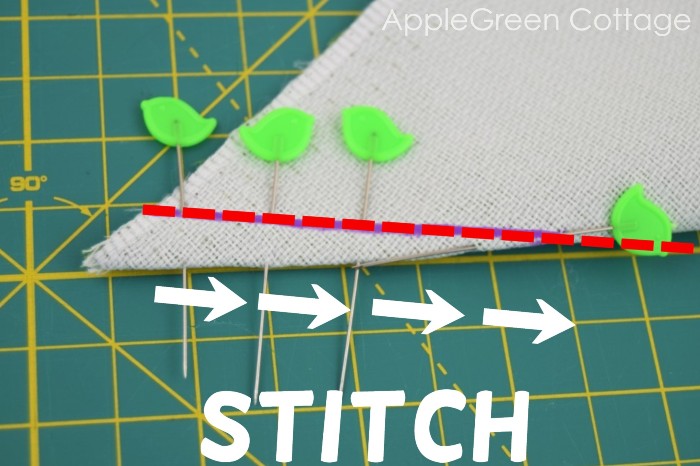 ---
step 5 - Leave a Tail
Once you reach the dart point, sew off the edge of the fabric and leave a long tail. Do not backstitch to avoid puckering: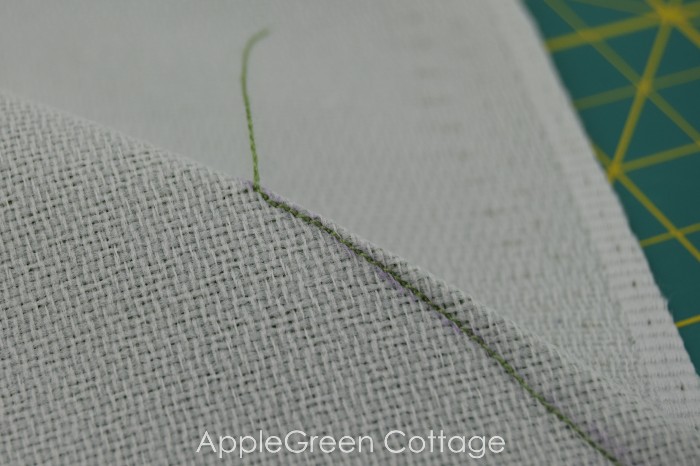 ---
Step 6 - How To Open a Dart
To reduce bulk, open the dart, cutting on the fold line. Stop a few millimeters away from the dart point: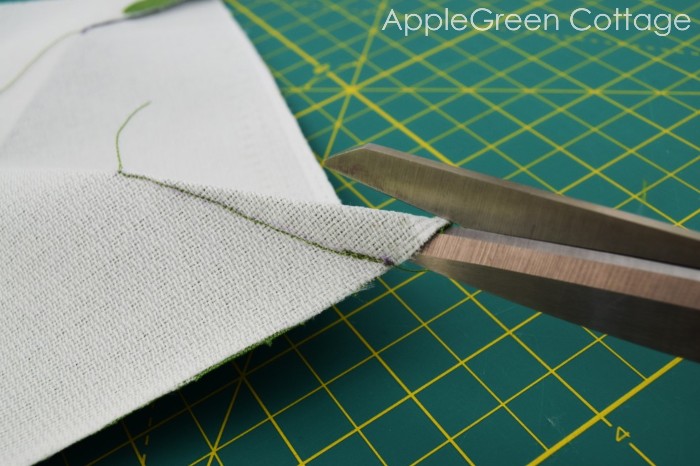 ---
Step 7 - Press
Press the dart open. Done!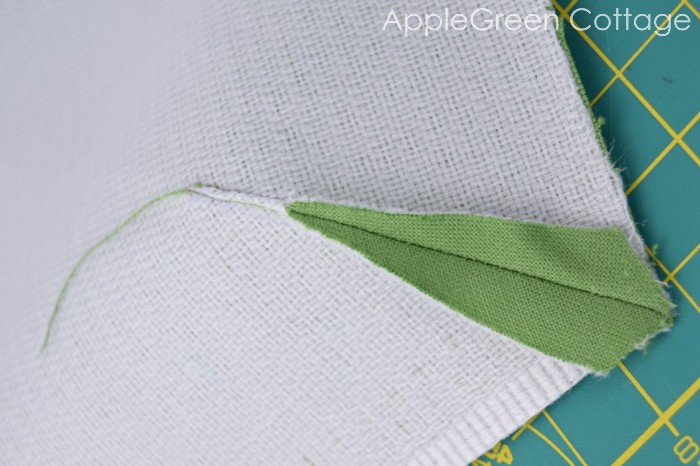 Bonus Tip For Sewing Darts
To help you with pressing darts, use a ham or a seam roll. Feel free to use my free seam roll pattern HERE to make one.
After Darts: Finish Sewing Your Project
From here onwards, you can proceed sewing and assembling your bag parts, just like you would if the bag had no darts (aka simple zipper pouches, flat totes, etc):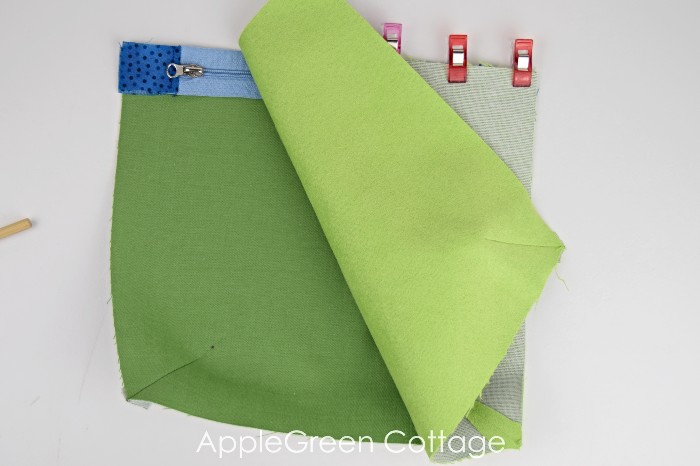 Make sure to save this how-to, so you can remember how to sew darts - any time you need it!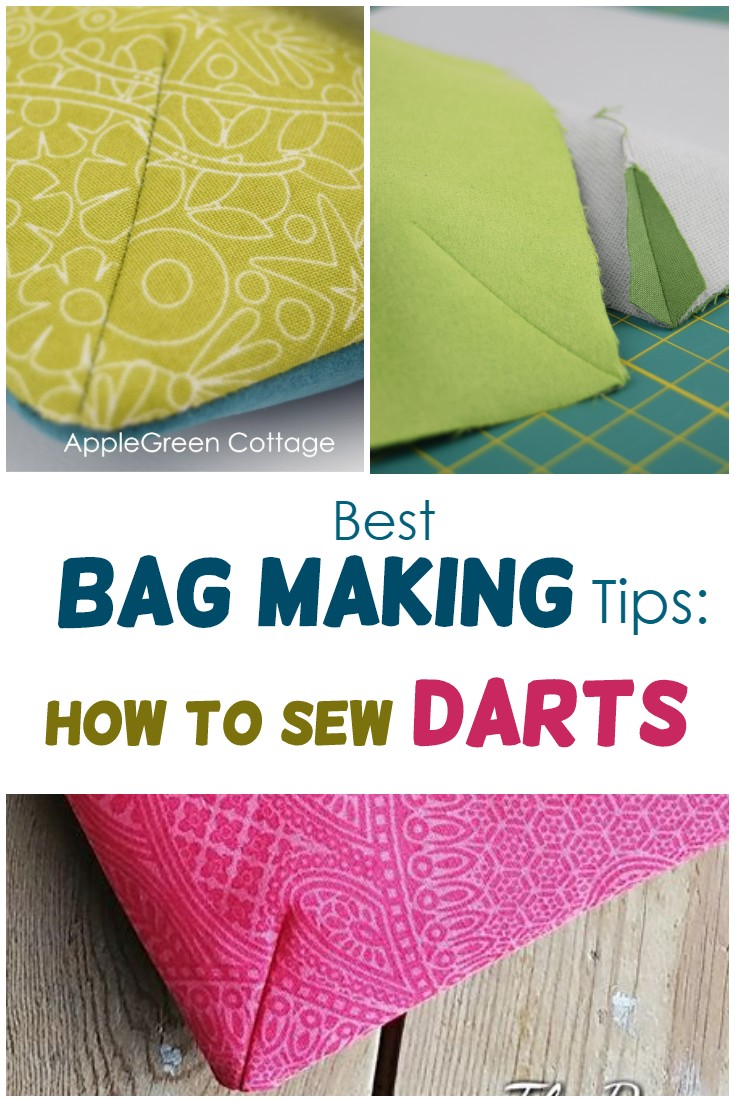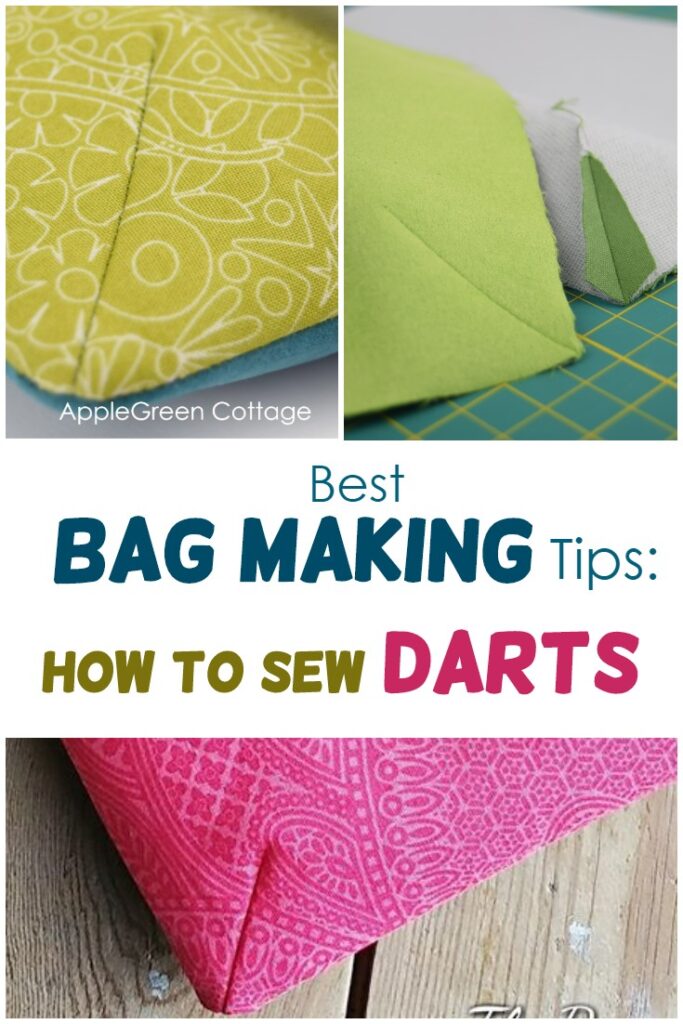 Or, if you're wondering where to test your dart sewing skills, check out the Sophia Fold-Over Clutch And Crossbody Bag pattern in my pattern shop, HERE: