Freshen up your home with super-simple diy cloth napkins. These easy napkins wash easily, are quick to sew, and best of it: they make your dining table look adorable! See how to make napkins - 2 easy ways!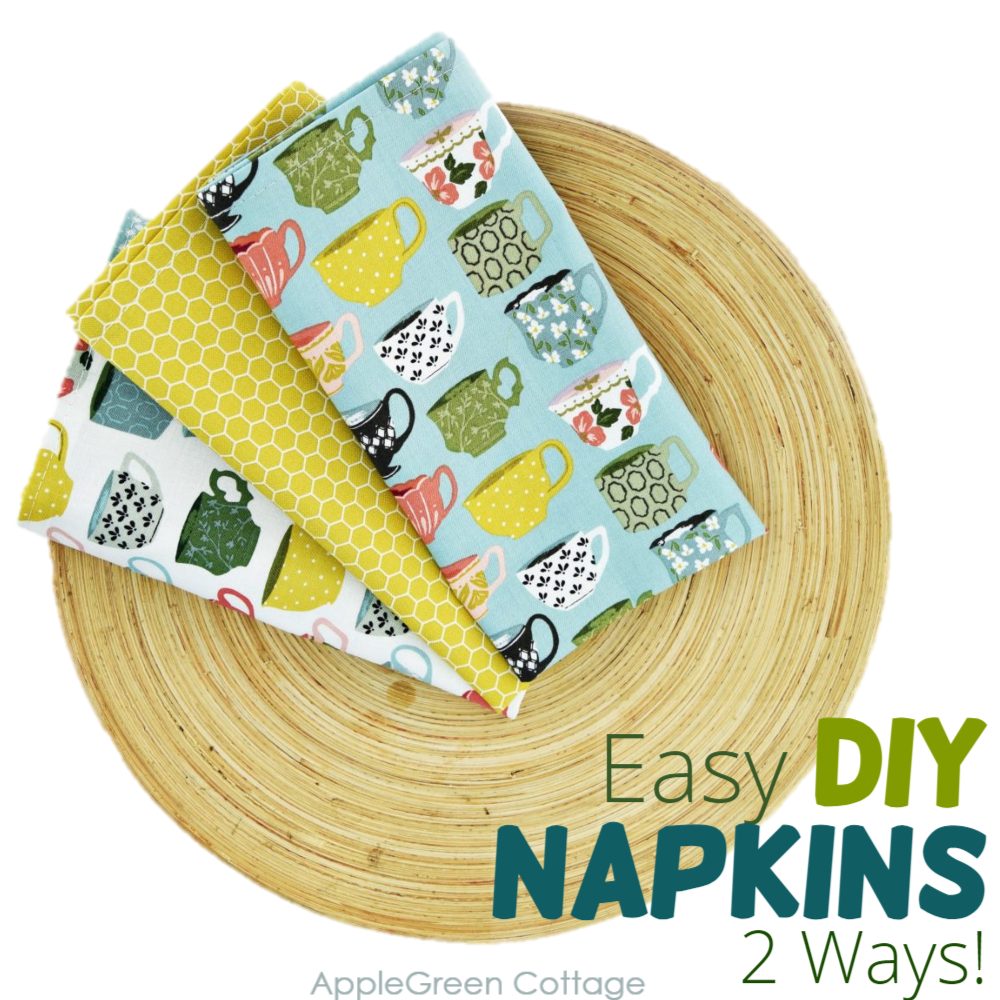 Diy cloth napkins are one of the easiest ways to add color and class to your table! Check out two ways to sew these reusable napkins - so quick and easy you could make them in your sleep!
This post may contain affiliate links. Thanks for your support. If you love sewing for home, take a look at these ideas too:
Do you want an ad-free, printable copy of this online tutorial? Find it here for just $3. You won't need to access the internet every time you want to make it. ------ Or get the BUNDLE with ALL the Printable Tutorials - current and future ones!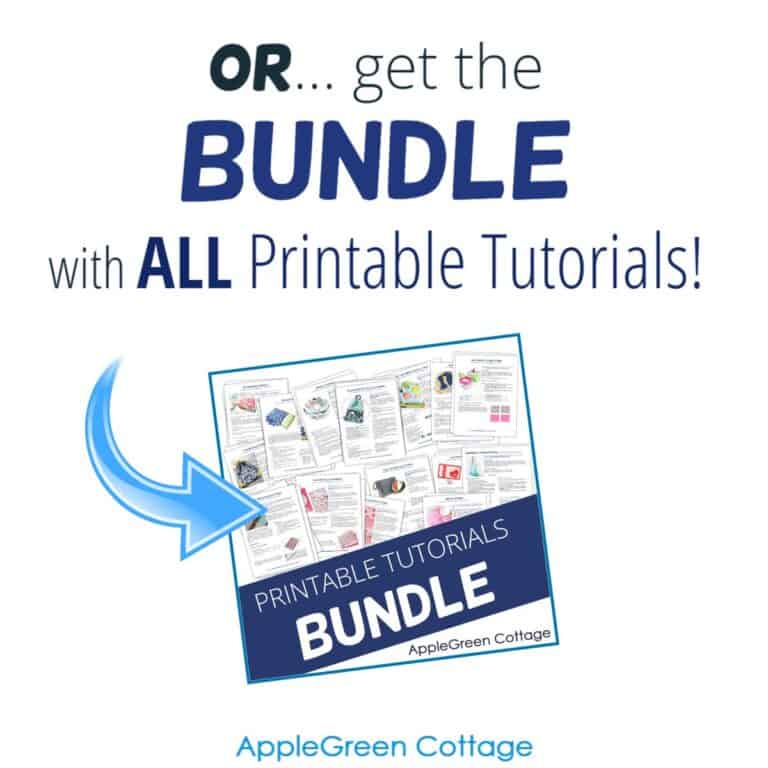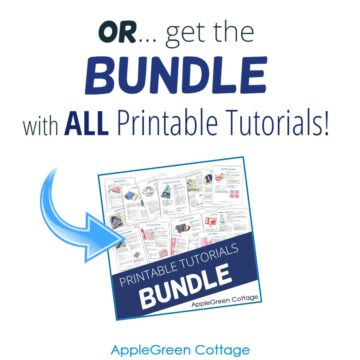 Diy Cloth Napkins Tutorial
Napkins are a simple way to transform a table from the every-day to a special occasion. Put a beautiful diy cloth napkin on your table and feel the difference in the mood.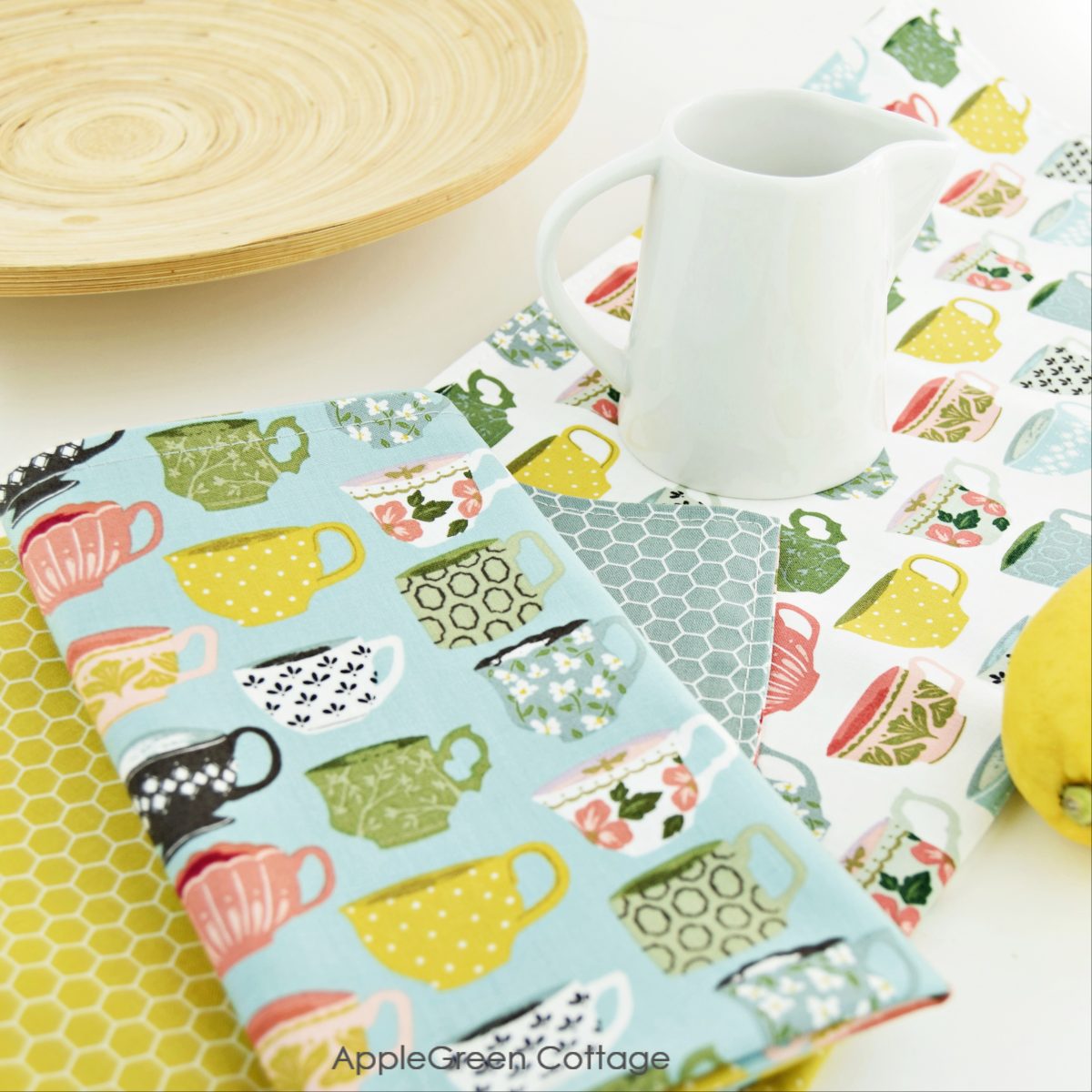 These napkins were sewn with the latest Tea With Bea collection by Katherine Lenius for Riley Blake Designs. These gorgeous vintage cups! Wouldn't they look adorable tucked under a real teacup! I think we might start an afternoon tea tradition, and I'm thinking which of my favorite table runner patterns to use to sew a matching diy table runner.
UPDATE: I made this diy table runner. Love it, and it's so smart to have it reversible!
What fabric can I use to make cloth napkins?
My napkins are made with quilting cotton. If you're about to make them with one layer only, you can also opt for a bit thicher fabrics. Off the top of my head, damask gives your dinning table that luxurious feel. Linen, another beautiful way to unique diy napkins. Feel free to experiment.
Looking for more things to sew for home? This tutorial is part of the SewPretty HOME series - it's free: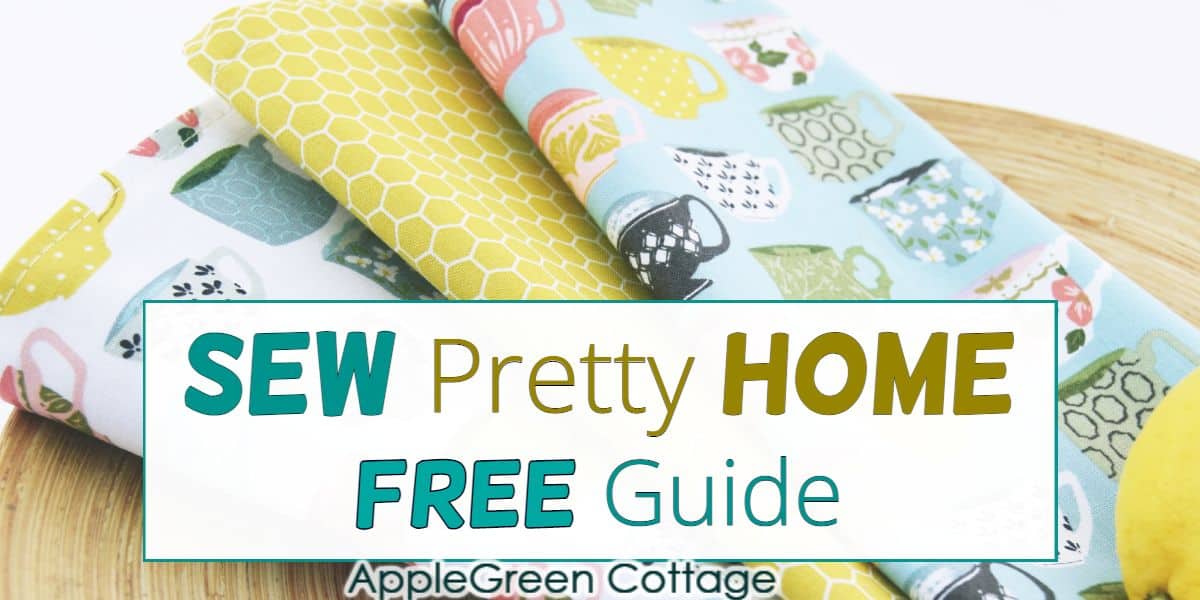 Join the FREE 7-part email course and make 6 beautiful items for your home! You'll love it!
What is the Best size of a Cloth napkin?
So, what's a good size for a cloth napkin? Usually, diy cloth napkins are simple squares, and they come in a number of standard sizes: most popular are 16", 18", 20", or even 22" square.
And while you can make them as small as a 12" mini napkin size, they will look more high-end in the standard dinner napkin size which is somewhere around 18" square when finished. Luxury-style and formal dinner napkin size? You can make them the size of 24" or even bigger, but that's where my comfort zone ends as they would be bigger than my tea towels. Your choice entirely!
To use my pretty fat quarters, I adjusted the size to finish at 17". Which turned out pretty much ideal for our family dinners! You too, can pull out your pretty fat quarters, then mix and match!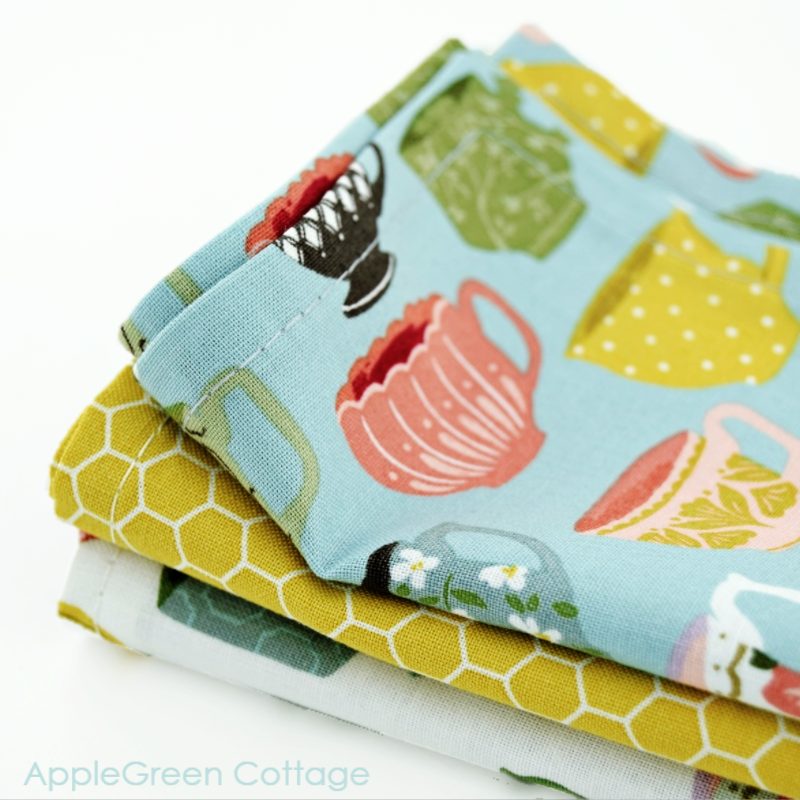 How to make simple cloth napkins
What works best for quick and simple, single-layer diy napkins is making a double fold hem - it's super easy! And to top it off, I'll also show you how to get nice corners without any bulk. It's called mitering the corners. Are you ready? Let's start!
easy diy cloth napkins with Mitered Corners
HOW TO SEW Simple CLOTH NAPKINS - Steps
Here's how to sew mitered corners cloth napkins:
Step 1 - gather your supplies
You'll need: a fat quarter of fabric per napkin, matching thread, sewing machine, iron, scissors. GOOD TO HAVE: rotary cutter, quilting ruler, self-healing cutting mat (I have 5 of them, all these by Olfa)
I cut my fabric piece to form an 18" square.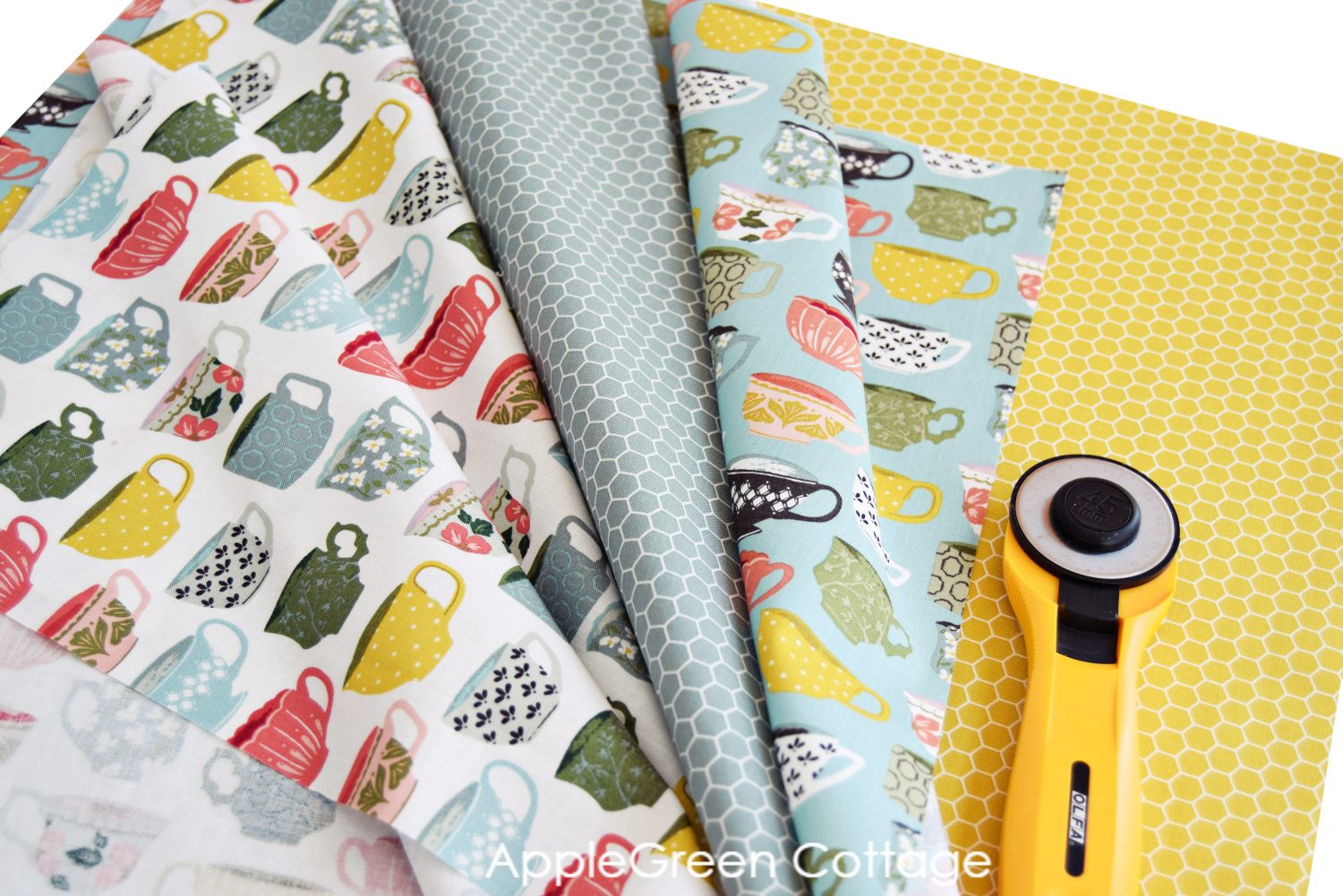 Step 2 - Fold Corners at 1 ½" And Cut Off LESS
Love shortcuts? So let's cut corners here. Literally 🙂
Usually, when making mitered corners, you'd need to fold all sides twice, press, and then unfold them, then mark and cut, and then refold and press again. Too much? Let's make this easier - and quicker! All I'll ask you is to do two things:
1 - Fold and press all your corners towards the backside at 1 ½":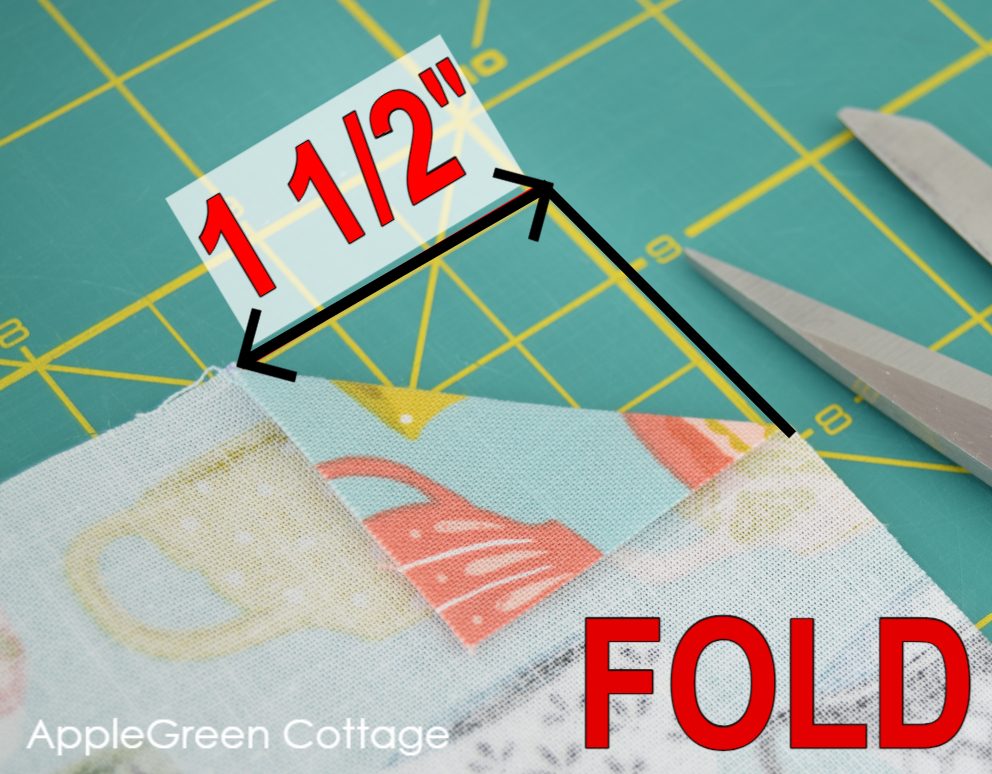 2 - Then cut off a tiny 1-inch triangle from that folded part. This: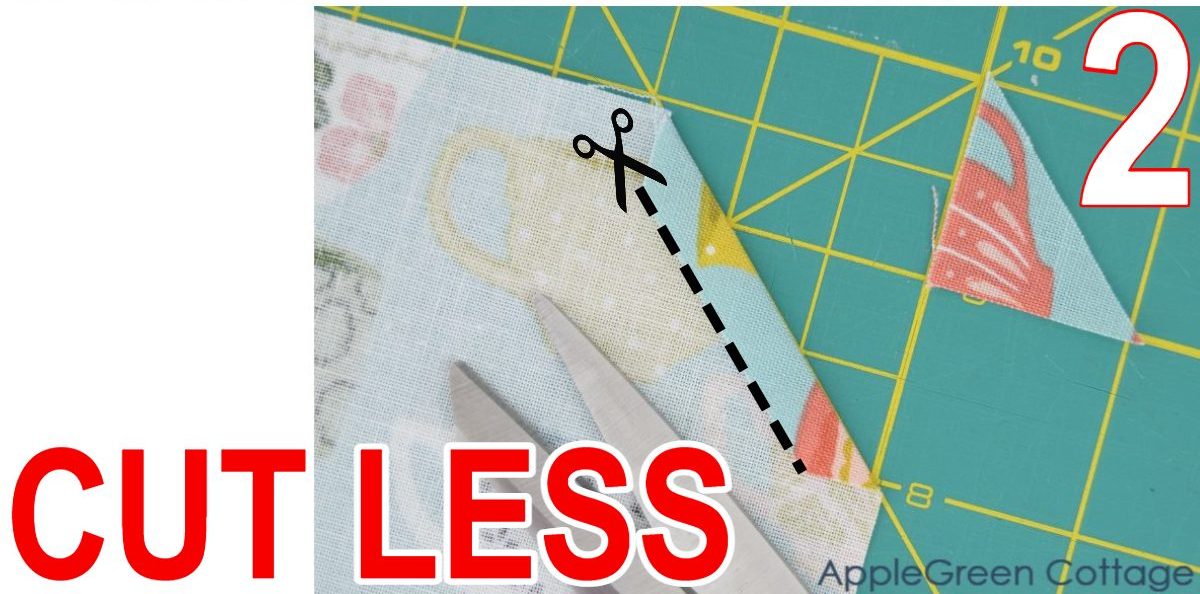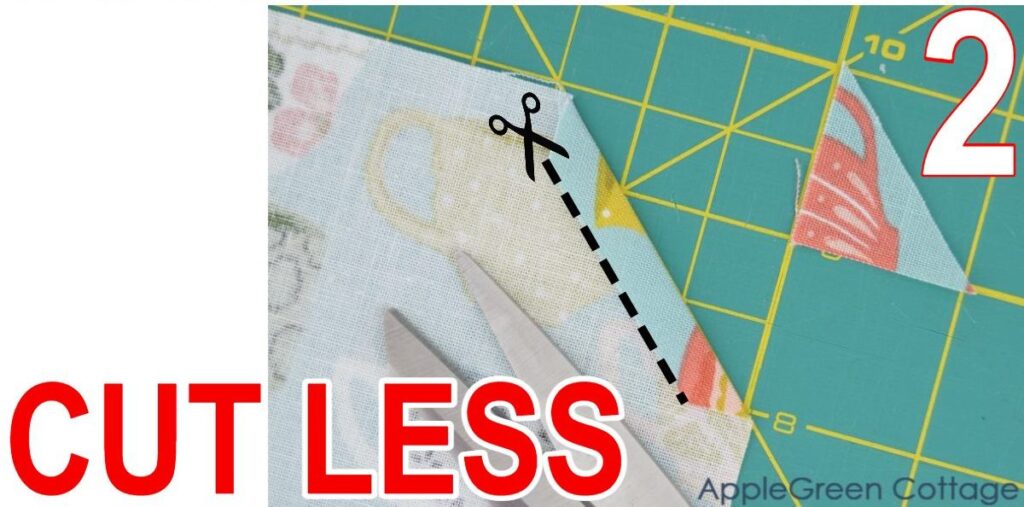 This way, you'll get a small, (just a little more than ¼") fold - no measuring, just leave a little fabric folded.
Repeat this on the remaining 3 corners: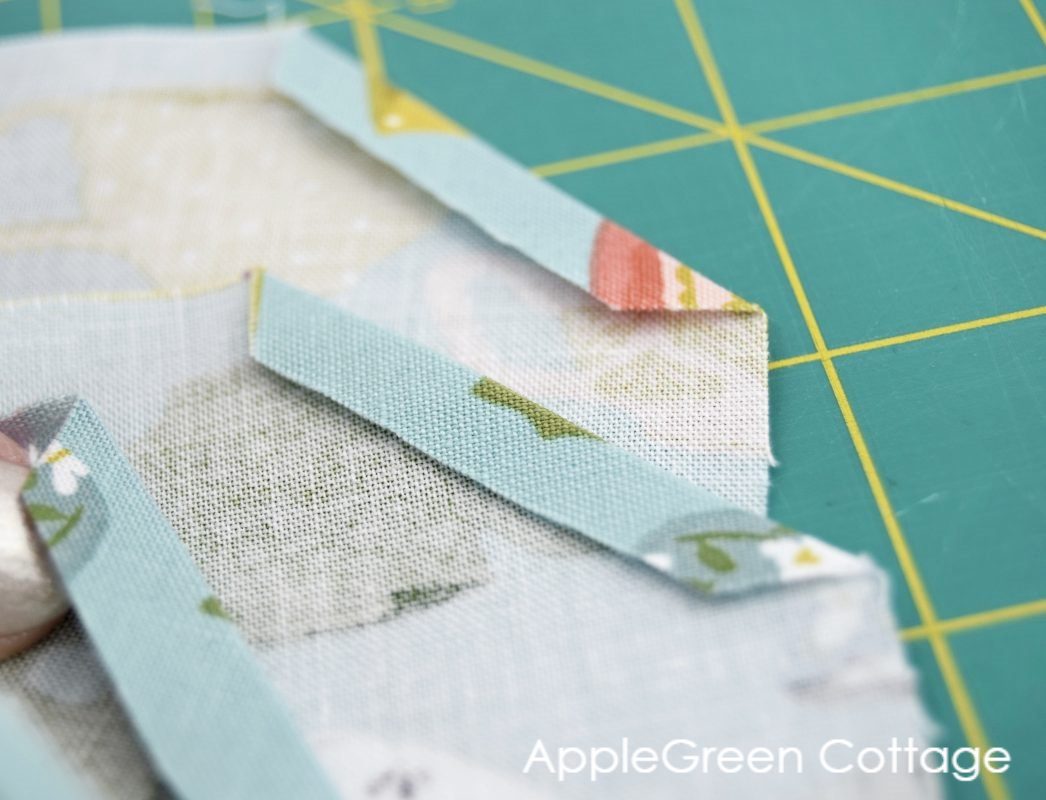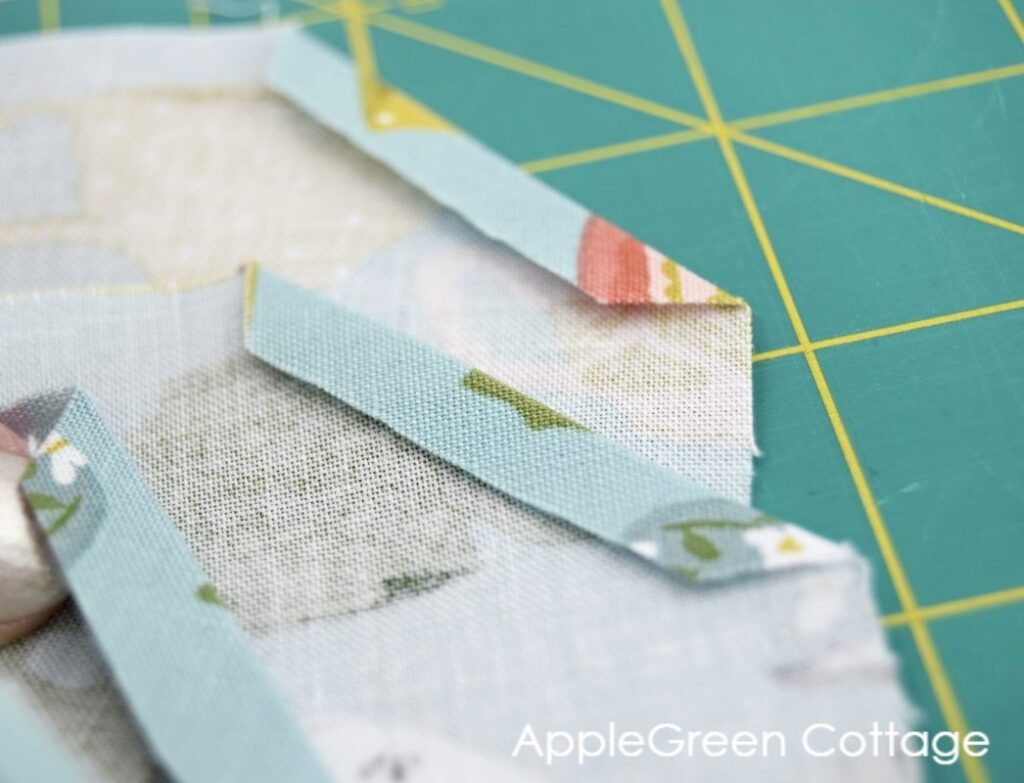 Step 3 - Double-fold Edges
Are you familiar with the double-fold hem? The most useful hem in sewing! It simply means you fold the edge twice and stitch over it. No raw edges, nice straight seam - perfect, and beginner-friendly!
So this is what we'll do here: fold back and press ⅜" (1cm) of the edge of your diy napkin once and then again ⅜". I marked the folds using my fabric marker for you to see how, but you don't need to mark anything. Repeat on all 4 edges.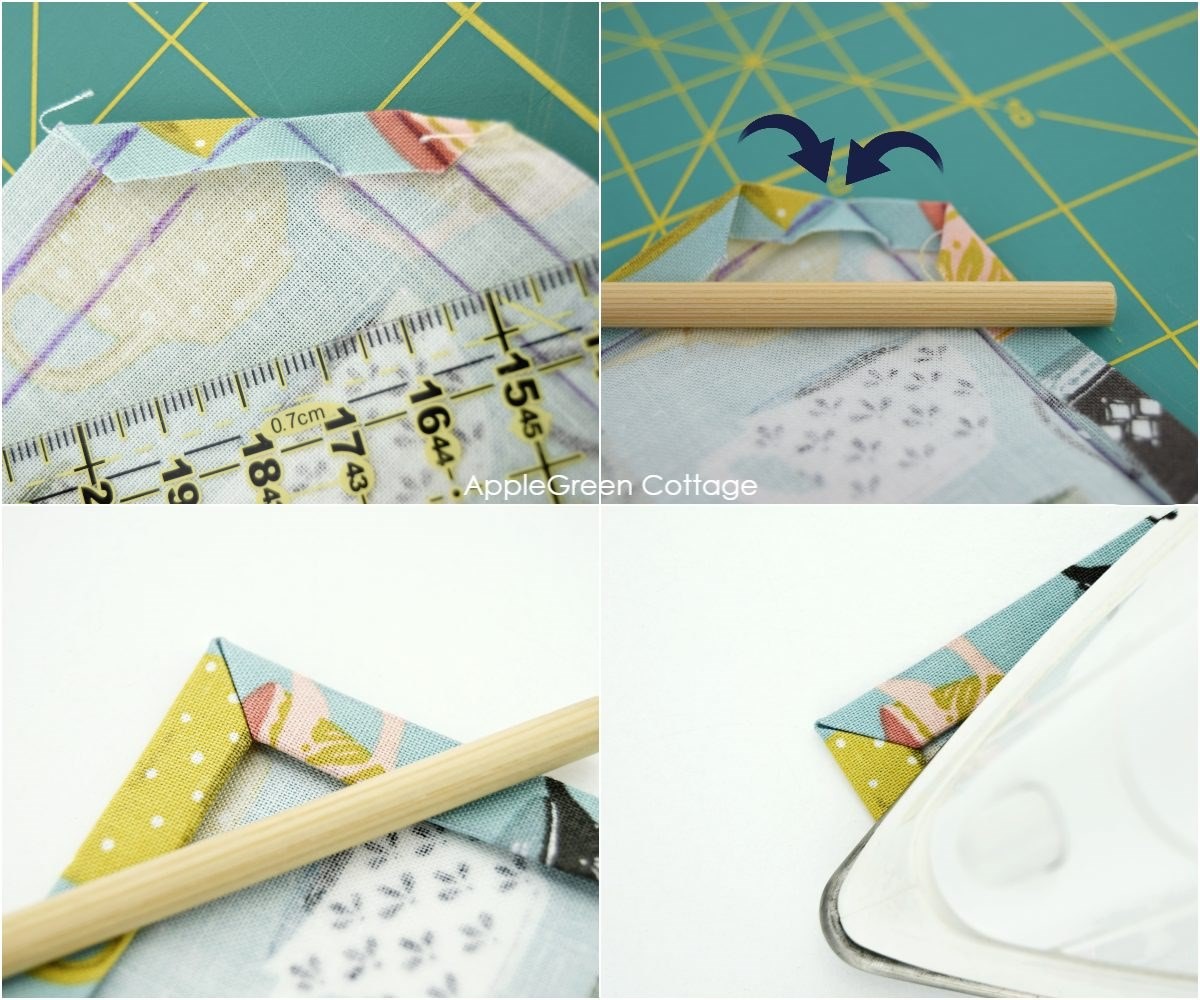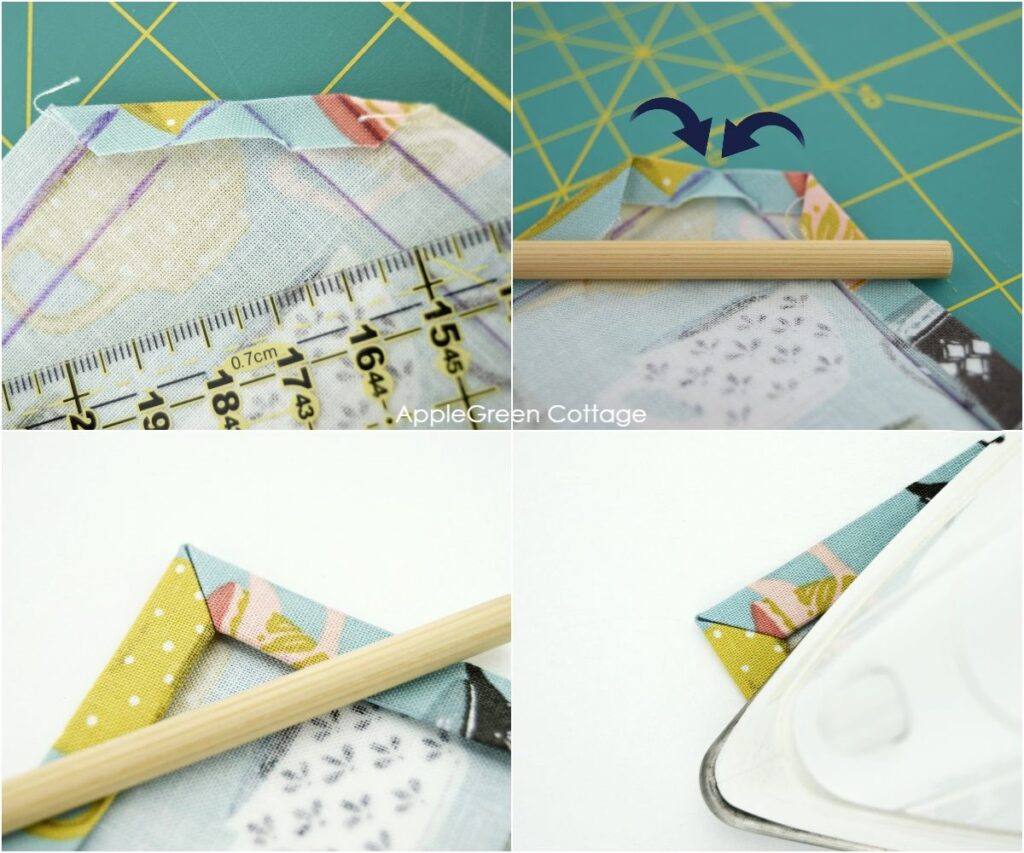 Once you've pressed the folds, you can (but don't HAVE to) pin or clip the corners of your diy cloth napkins. You don't need to if you've pressed well.
Step 4 - Topstitch Around the Diy Cloth Napkin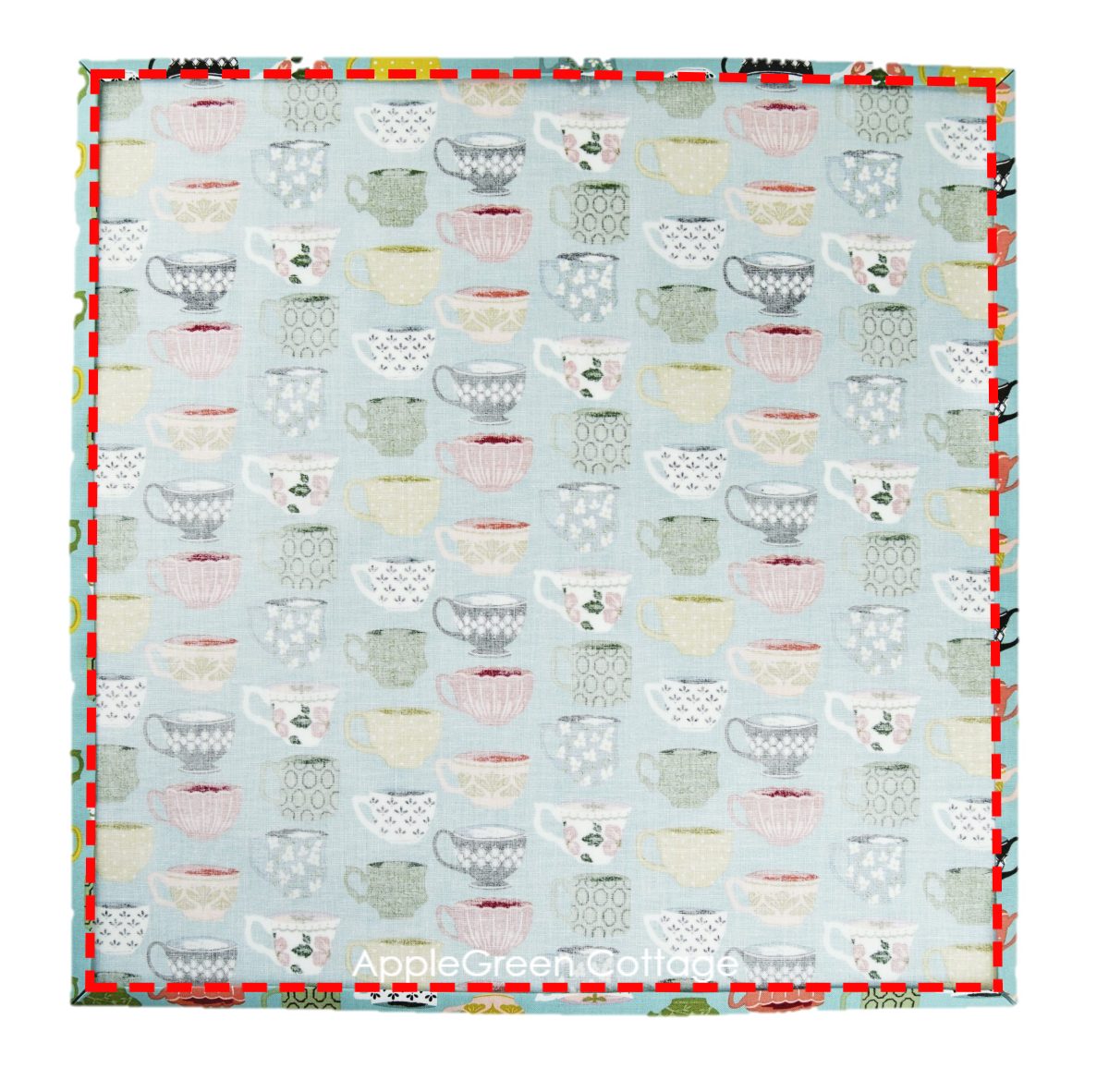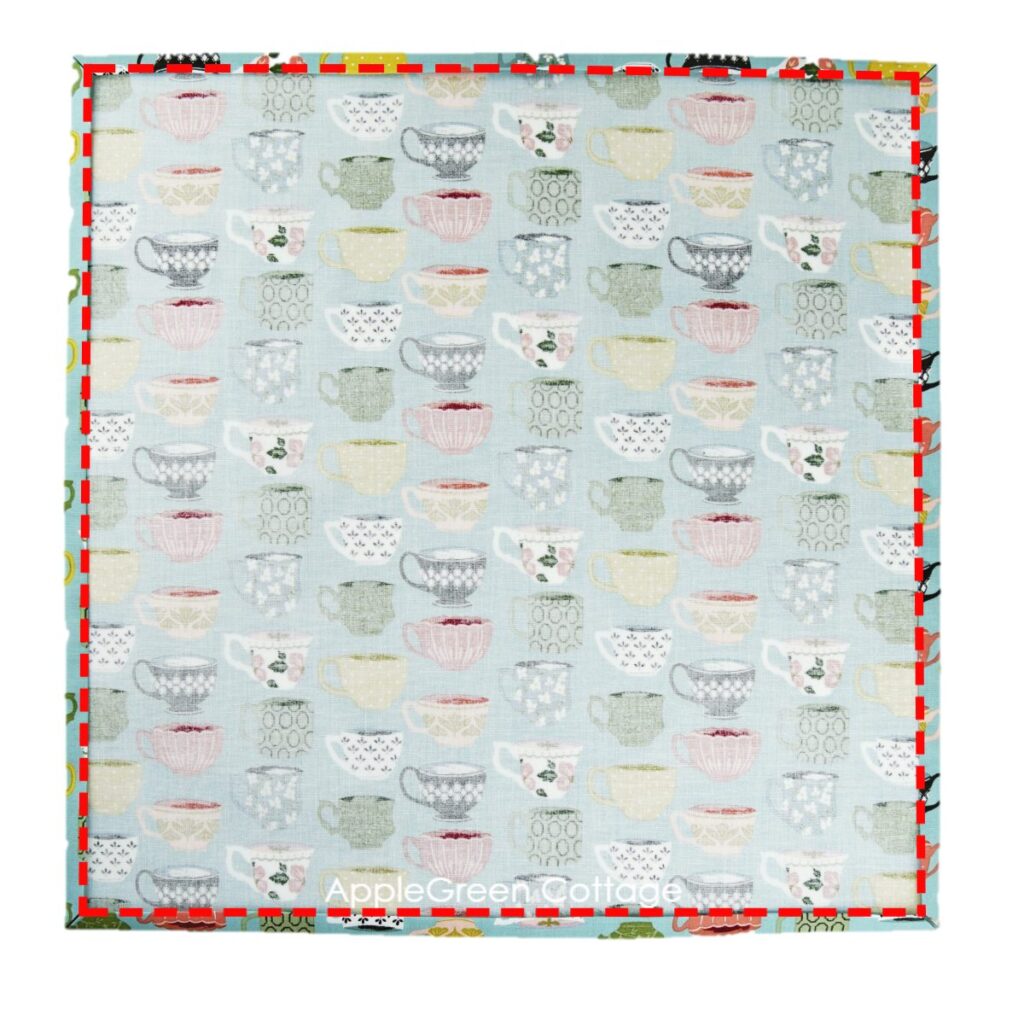 Using a long stitch (I used length 4), topstitch around from the backside of your napkin. This means that the bobbin thread will end up on the top side - use a pretty, matching bobbin thread color!
BONUS TIP: Each time you get to the corner, stop with the needle down and pivot, making sure to catch the folded edge. Here's a closeup, I took a photo with the sewing foot lifted so it's easier to see: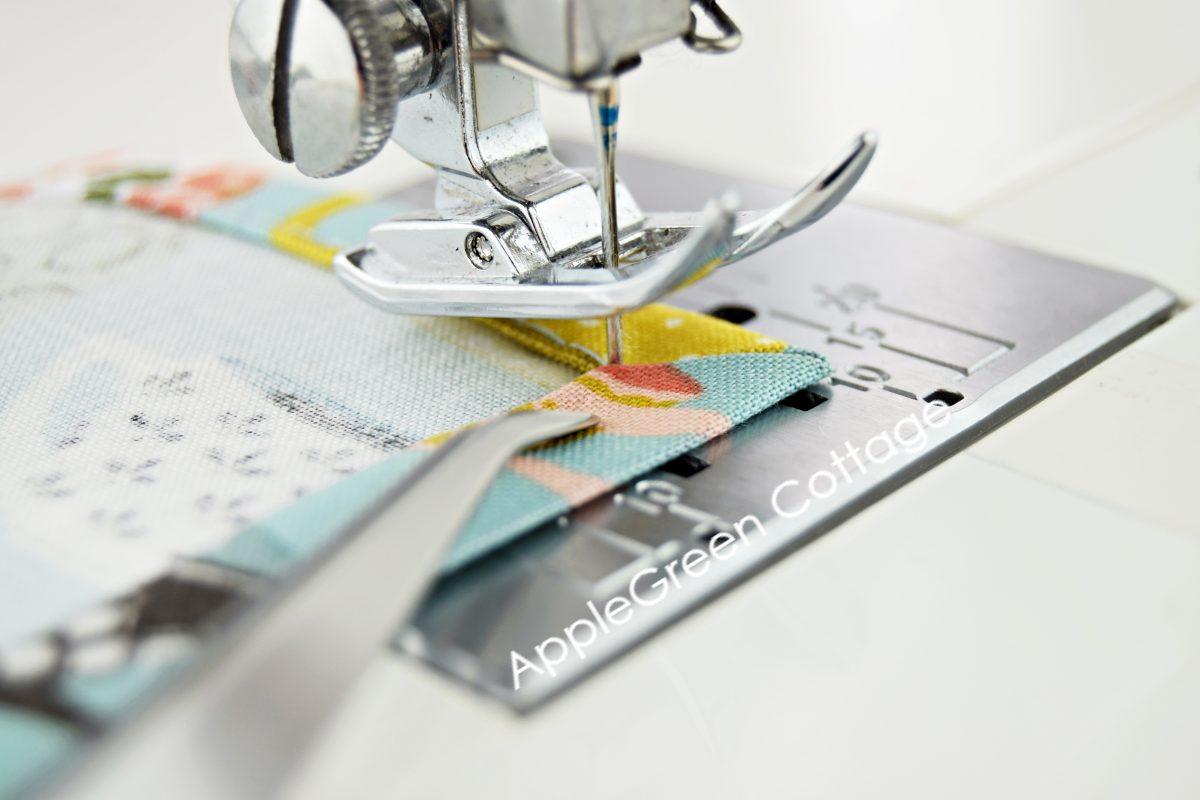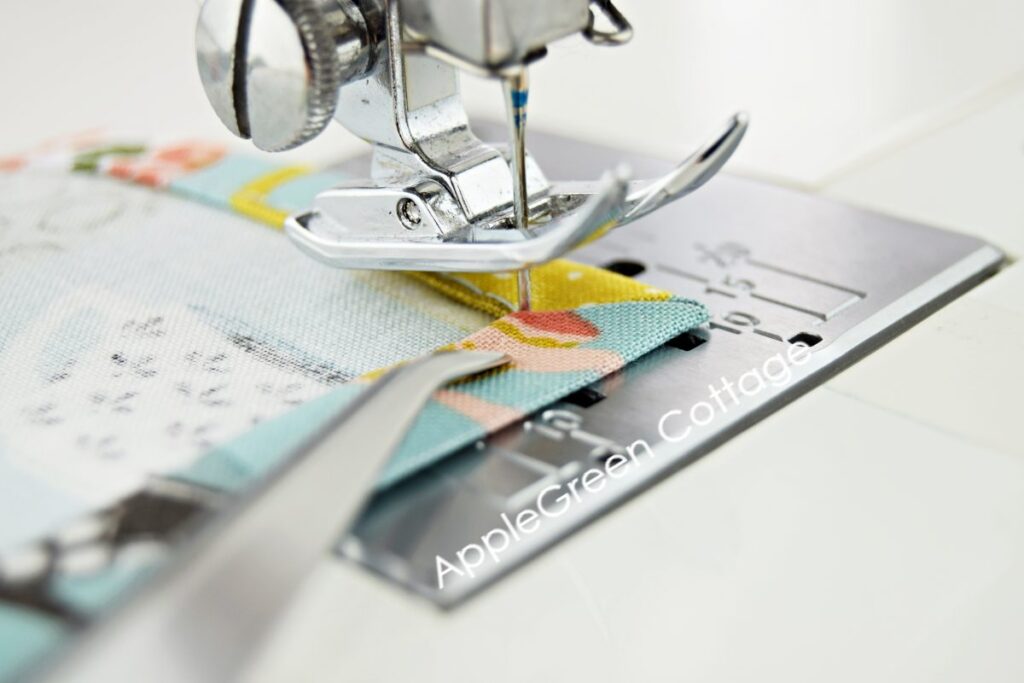 Done! Now, let's also take a look at the other way to sew diy napkins.
how to make cloth napkins double sided
Do you want to sew reversible cloth napkins? Simple: use two layers. And it gets even better: if you make double-sided napkins, you don't need to miter corners to make them look good. You'll achieve a neat finish already by stitching the two layers together. Let me show you how:
How To Sew Reversible Diy Cloth Napkins
I personally think these are even easier to sew than the single-layer ones! Also, these will better contain any spills. But I'll totally leave it to you to decide which ones you'd prefer to go with. Let me show you how to sew two-layer napkins.
How To Sew Reversible Napkins - Steps
Step 1 - gather your supplies
You'll need double the fabric: two fat quarters of fabric per napkin, matching thread, sewing machine, iron, scissors.
Step 2 - Cut 2 Squares
Cut two 18″ squares from your fat quarter. To make it quicker, I just place the fat quarters with the right sides together and cut once through both layers. Easy peasy!
STEP 3 – SEWING STEP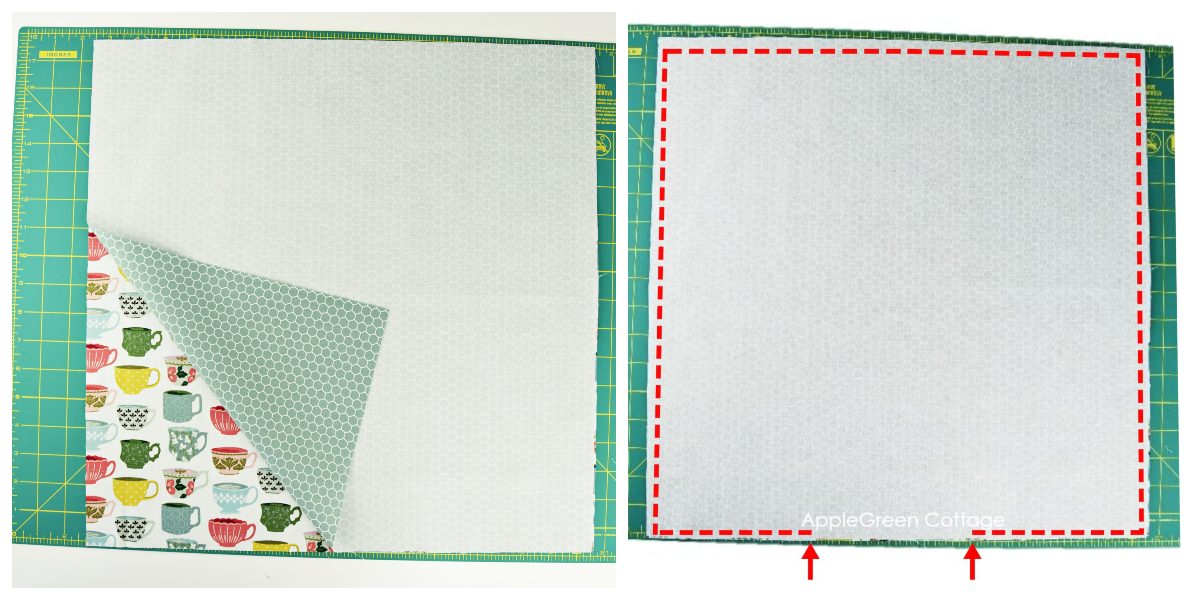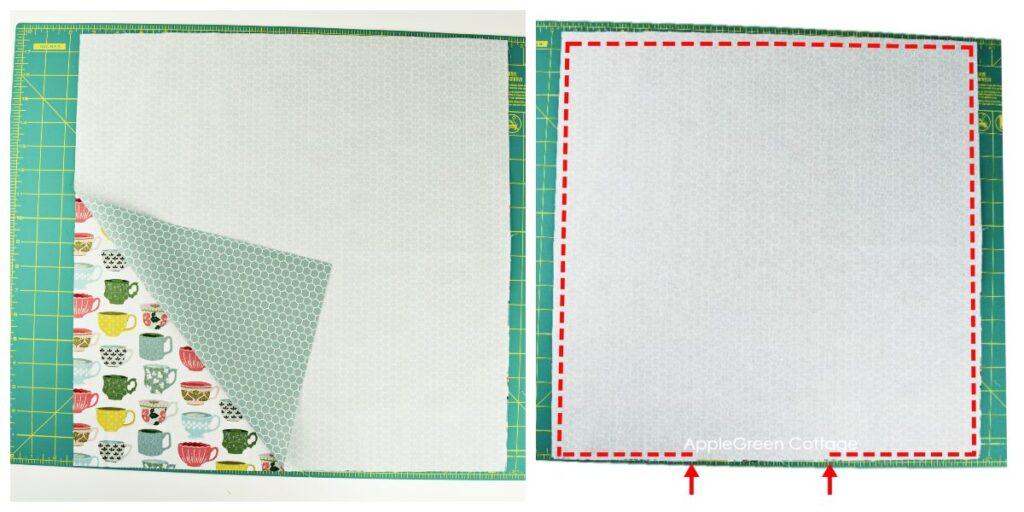 You've already got the two pieces right-sides-together, now just pin or clip and sew around using a ⅜″ (1 cm) seam allowance. Make sure to leave a 4"-gap (10 cm) for turning on one side.
STEP 4 – CLIP CORNERS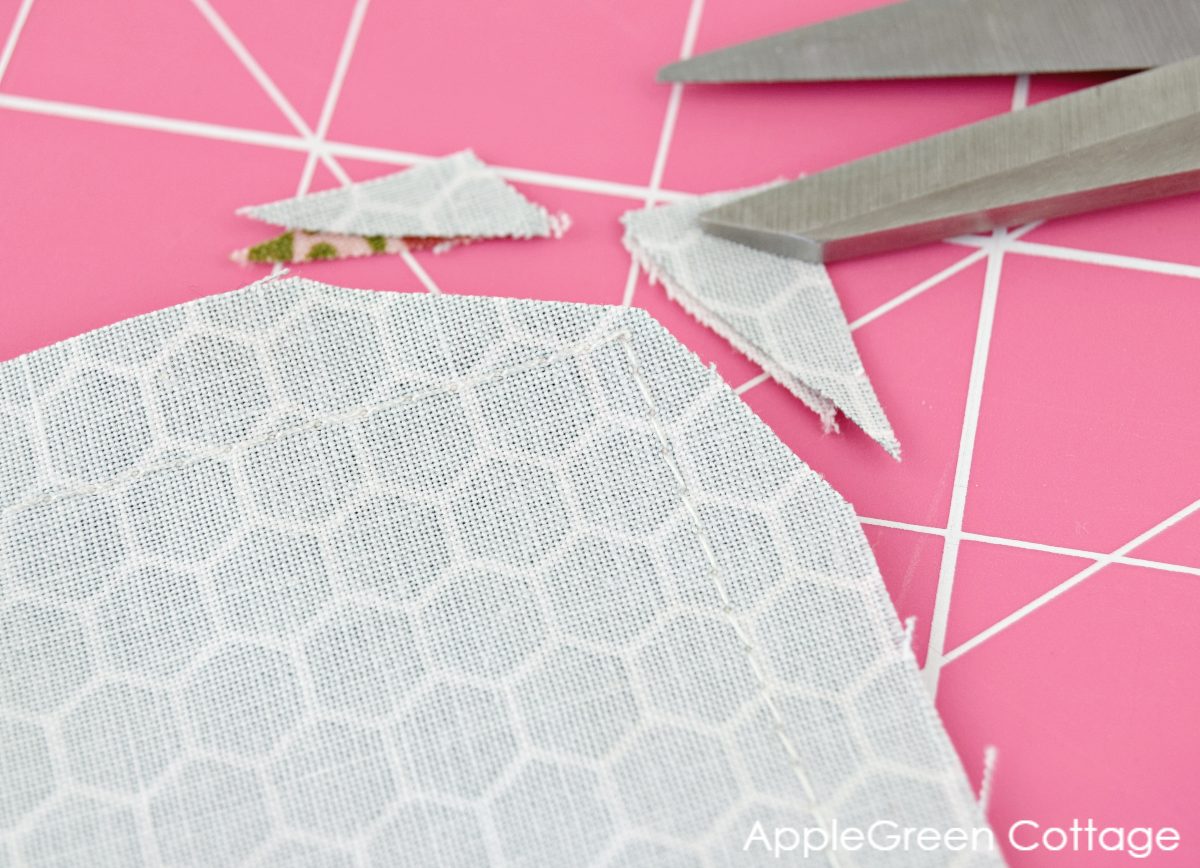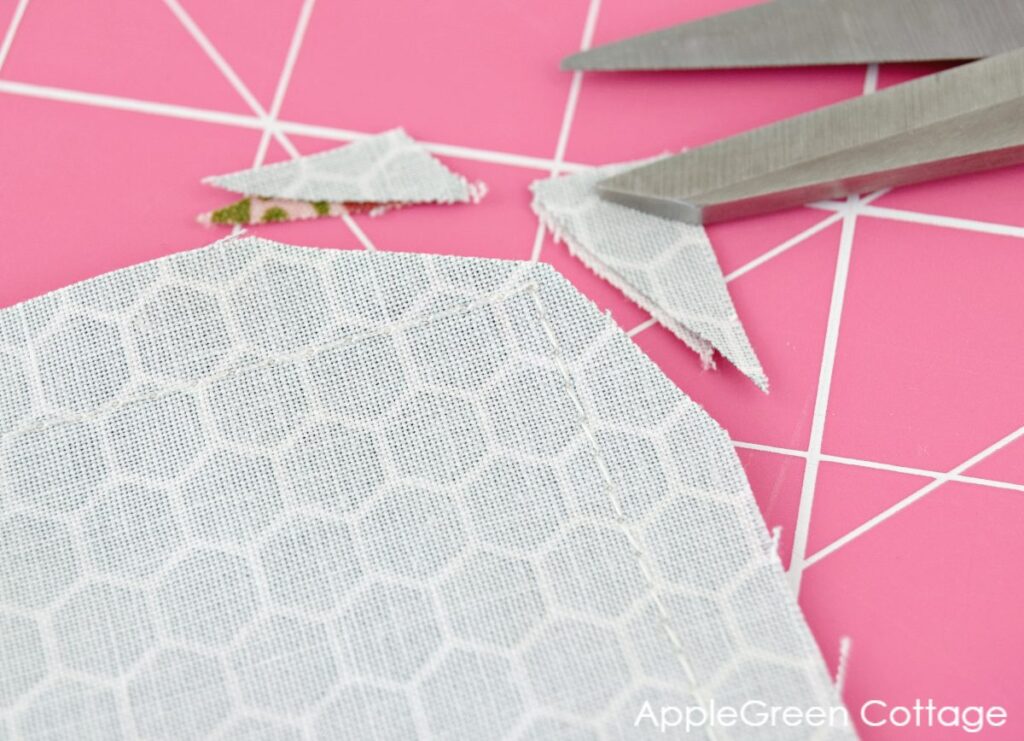 Clip the corners for a neat and clean finish.
STEP 5 – TURN RIGHT-SIDE-OUT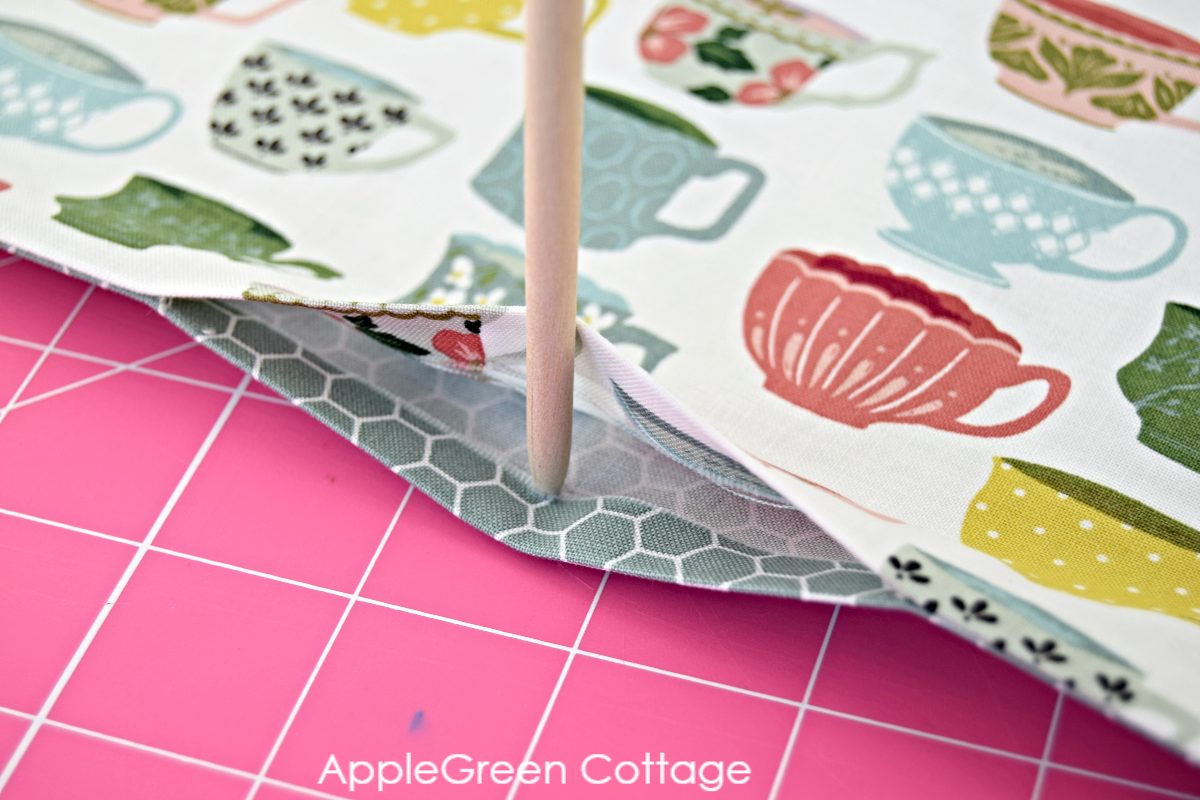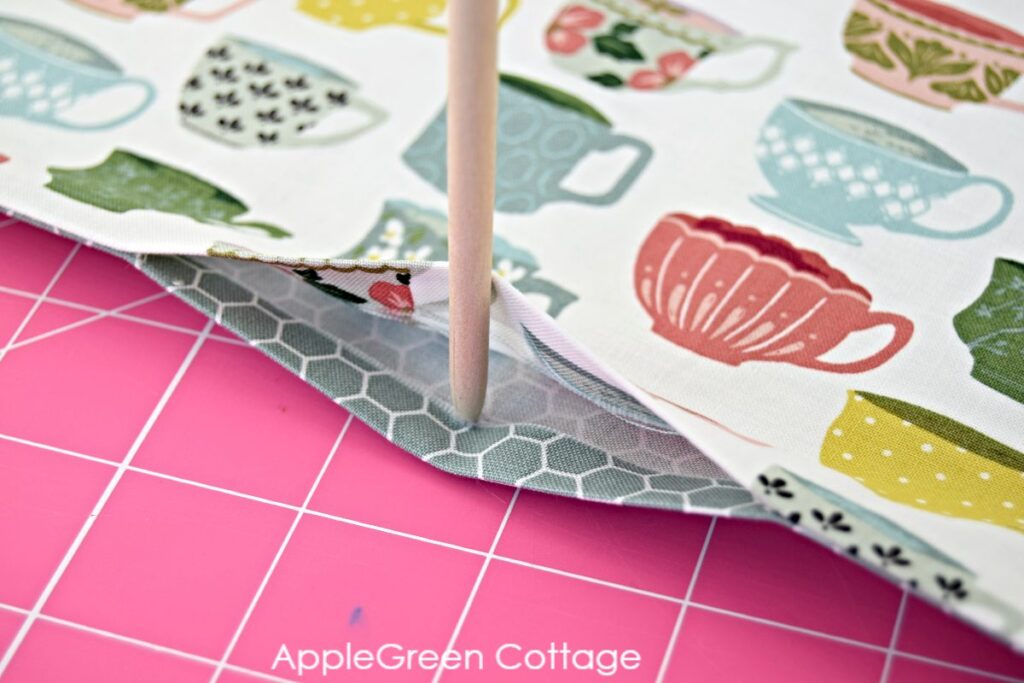 Turn right side out, poke the corners out and press well. Turn the raw edges on the turning hole towards the inside and press, too.
STEP 6 – TOPSTITCH around your reversible cloth napkin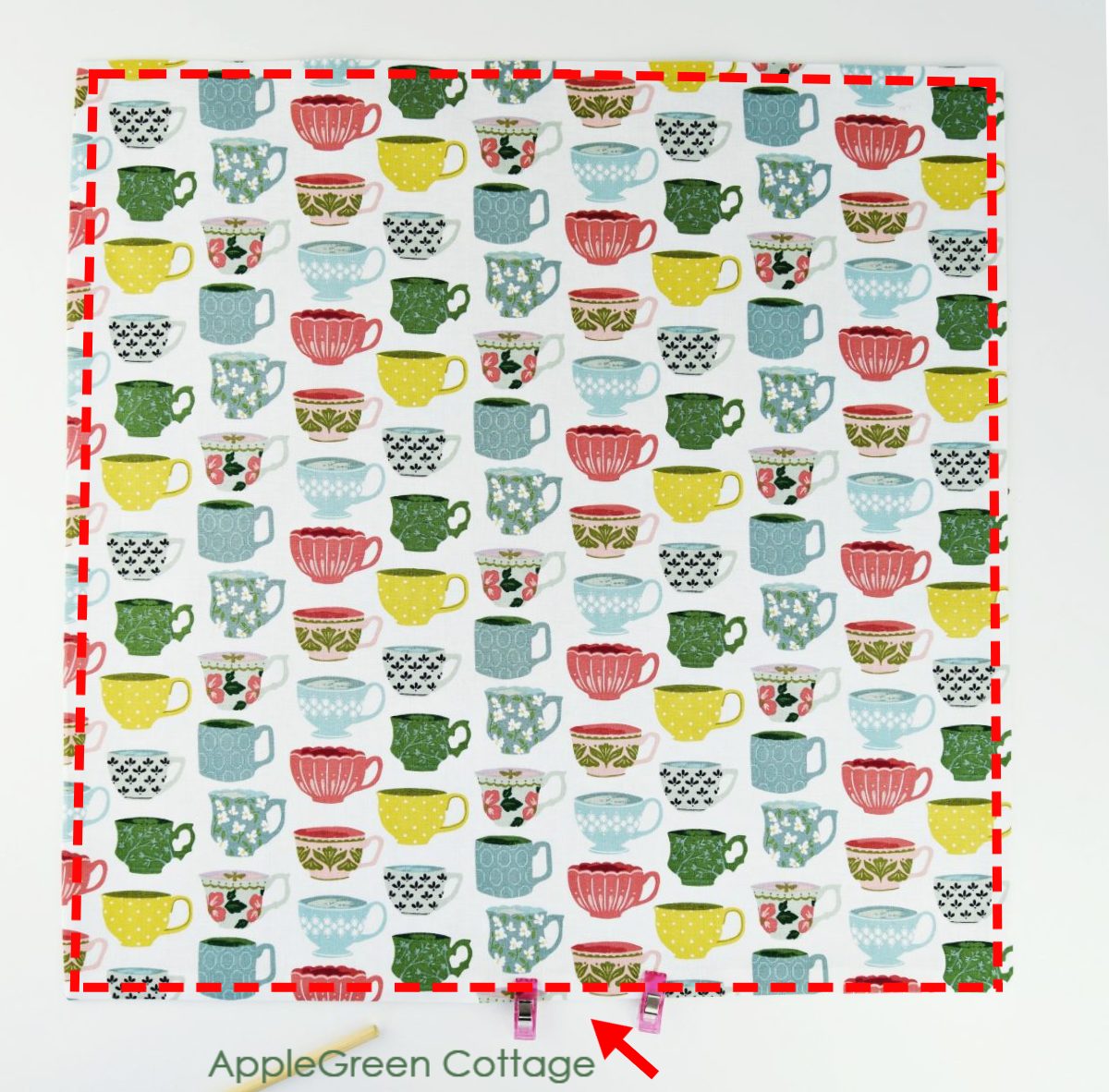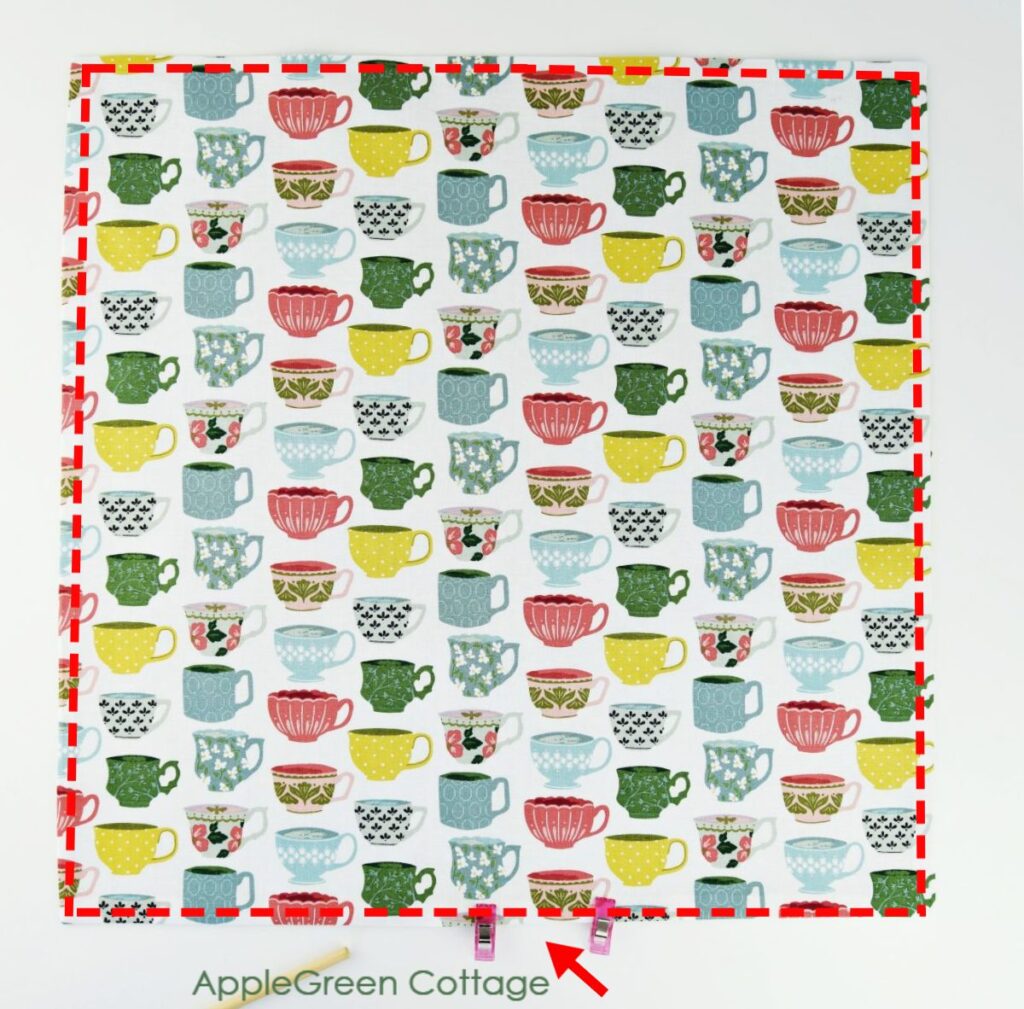 Topstitch around the entire diy cloth napkin using a seam allowance of up to ¼″ (0.7cm) – this will close the turning gap, too.
Oh, and your topstitching will look prettier if you use a longer stitch length than usual. Usually, I go with a 4 mm stitch length and it always looks good! (6 to 7 stitches per inch.)
Alternative Ways To Make Fabric Napkins
Keyword easy, some people also make cloth napkins without sewing, just using pinking shears. If you want reusable cloth napkins, I'd advise against that as the fabric will get frayed too easily. Which basically ruins the 'reusable' feature. And we do want to use them for a long time!
Another, a better (still emergency-style) solution is to just hem them quickly with a serger, which could work better, even if not ideal. You can hand-stitch around them, and such diy hand-stitched fabric napkins can turn out gorgeous - but it's not a quick way to sew them, so I'll leave that for some other time.
Conclusion
Reusable diy cloth napkins will help keep paper product usage down. They also make great bread basket liners, you can use them to line cookie trays, and think how cute these would look at a picnic!
I hope you liked these two ways for how to make homemade cloth napkins.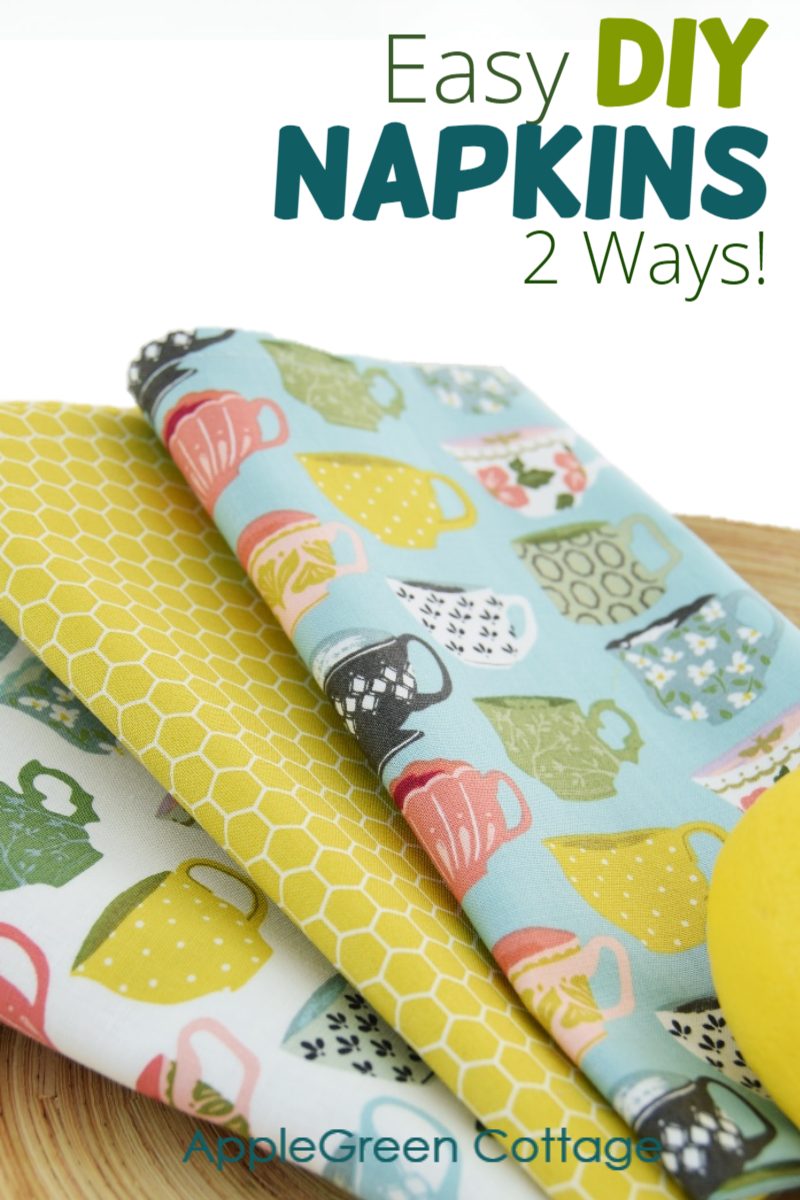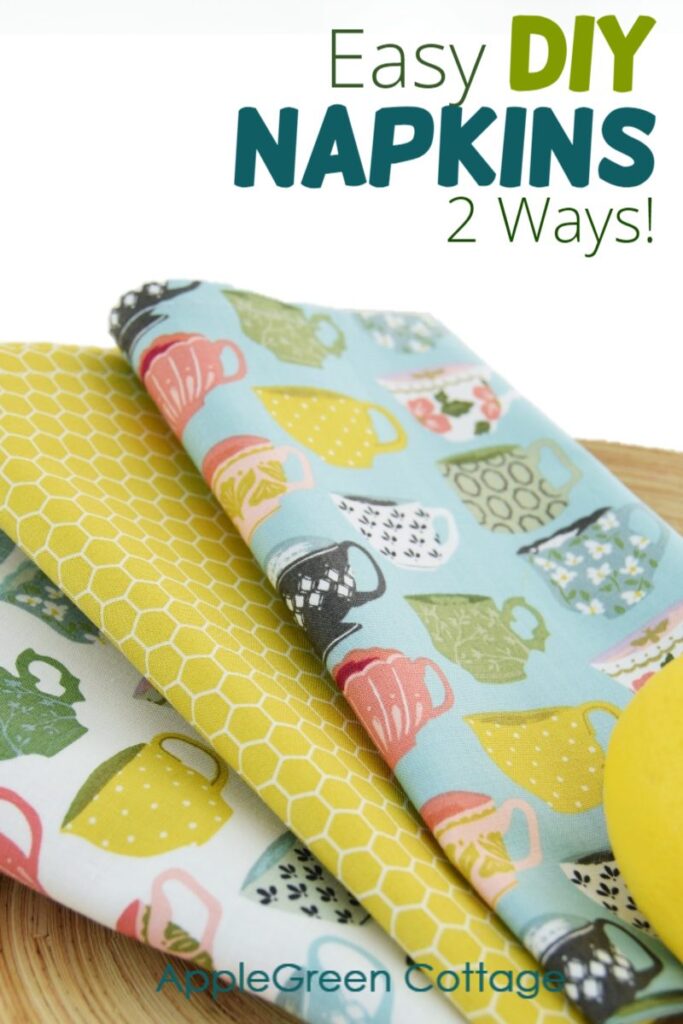 If you enjoyed this tutorial, share it, like it or tell your friends about it. Or save the project to Pinterest using THIS link so you can use the tutorial any time you feel like: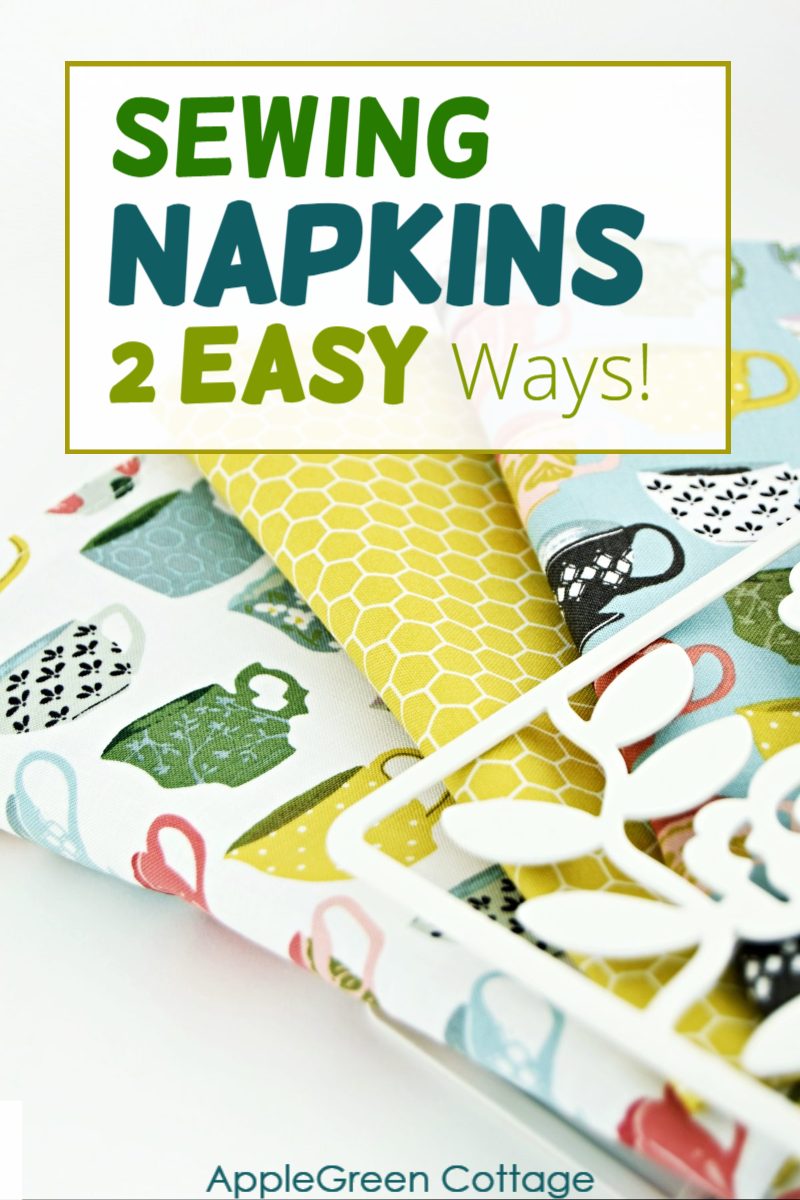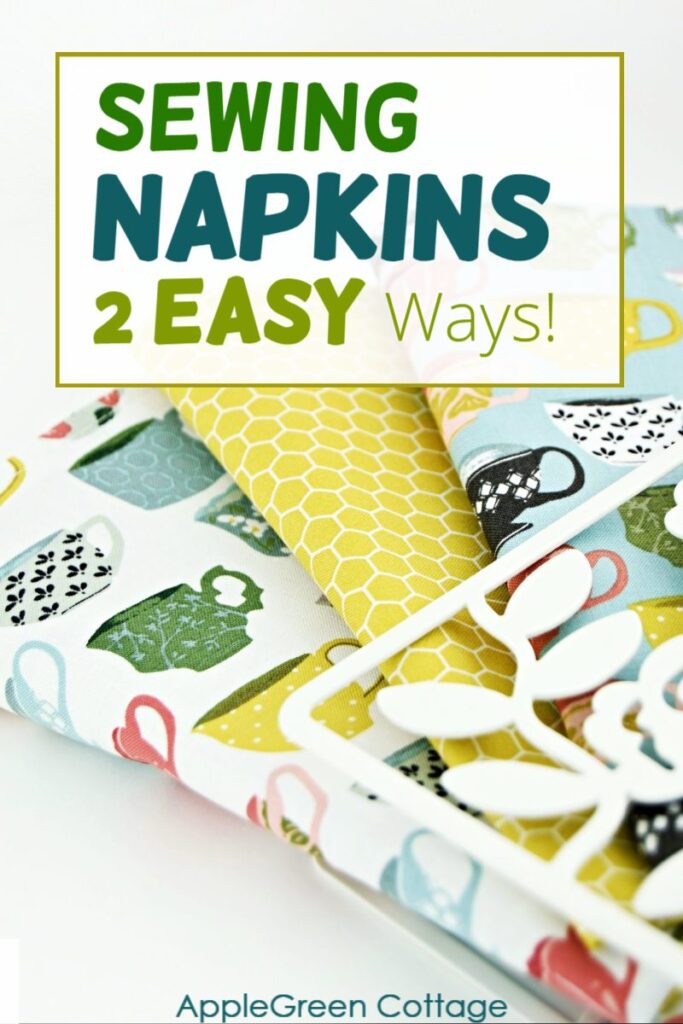 WANT MORE FREE TUTORIALS AND GOODIES?
Get email updates and never miss out on new patterns, printables, and tutorials:
Or check out this pretty ALLina project bag pattern in our shop - for all your storage needs: