Here are more than 10 great online sewing classes you'll love. I picked them out while thinking about what could be THE BEST presents to give to a crafty person. Check them out and see if I'm right! - And an UPDATE: I've just added a list of my favorite classes online for bag sewing - for all the aspiring bagmakers out there! Scroll down to see them all!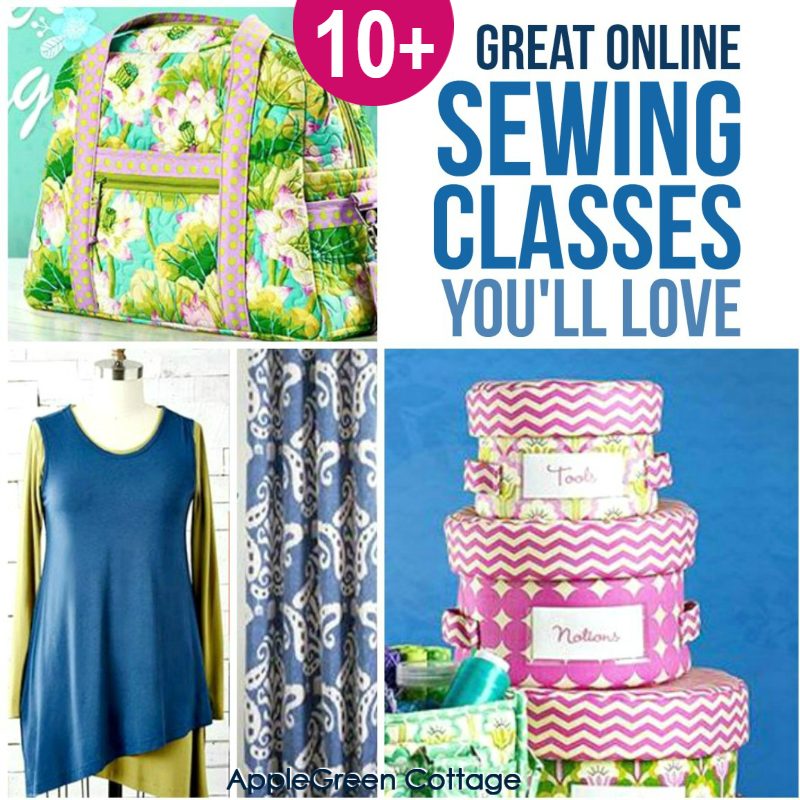 This post includes affiliate links. Thanks for your support.
You'll often hear how we, sewing enthusiasts, crafters, can make just the best DIY gifts for our loved ones, friends, family, heck, even for people we only barely know! And doing so, we tend to forget about someone we shouldn't. It's us! You!
The person who comes up with cute little crafty gifts for everybody and - if you're a bit like me - often ends up giving away even that little pouch you meant to keep for yourself, or that cute thread catcher bin you made out of a last piece of the pretty fabric, or... you name it. I'm sure some of you will find a little bit of truth in this description 🙂
Wouldn't it be amazing if you found the perfect gift for yourself? For me, this could just easily be sewing classes. So I get to spend more time doing what I LOVE, while working BETTER on things that will be sewn in a more PROFESSIONAL way. The latter two being just side effects. Good ones 🙂
I found most of my go-to classes on Craftsy, the popular sewing platform, and a years-long go-to place for me and many, many of my sewing friends. It was renamed and then taken down, what a bummer for the entire sewing community. BUT! I was so happy when I heard the platform was back! And that with a few of my favorite online sewing classes!
I revisited some of the classics, some just to remember and refresh my sewing memory, and some to learn new things. Always so much fun! And I've just added a handful of my favorite-ever bag-making classes, and yes I did revisit most of them just recently. (Yes they are THAT good.)
Feel free to browse, just take a peek at a class or two, or start to seriously dig into a sewing classes research of your own.
Home Organizers Online Sewing Class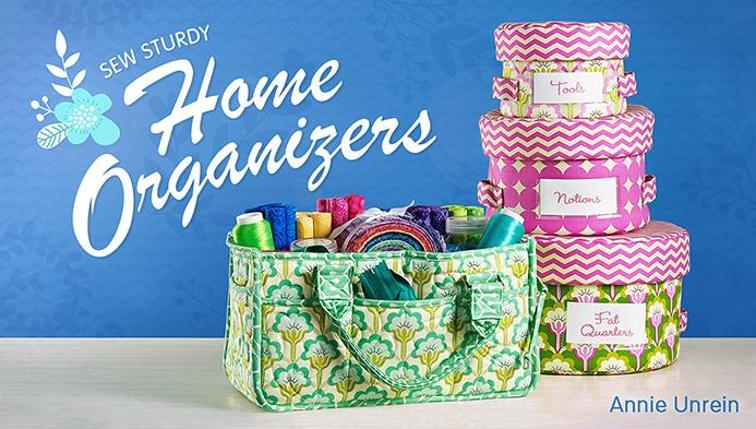 One of my absolute favorite online sewing classes! Taught by Annie Unrein, you know the owner of ByAnnie.com and Patterns by Annie? She's an amazing quilter and even more so, teacher! She has been designing patterns and teaching since 2000.
This online sewing class will show you how to sew versatile storage solutions that make your home more organized - and prettier! Create a charming set of lidded nesting baskets and a handy, catch-all caddy. See details on this class here.
Online Sewing Classes For Sewing Wallets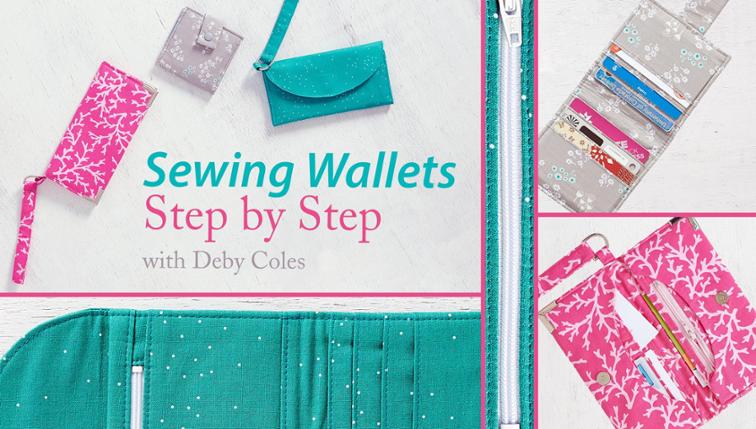 This class is taught by Deby Coles, a renowned sewing blogger and an amazing person I admire and have learned a lot from. And a great sewing instructor you can rely on!
In this class you'll learn to sew 3 types of wallets: a super simple wallet, then one with a double-sided card pocket, and last, a three-fold wallet with an invisible magnetic closure. I loved them all!
I myself have a few wallet patterns myself in my online shop. But I decided to list this class here because it's good! And I can say you're in good hands with all the tips and clear instructions provided by the designer, even if you've never sewn a wallet yet. More about the class: HERE.
Online Sewing Classes For Sewing the Artful T-Shirt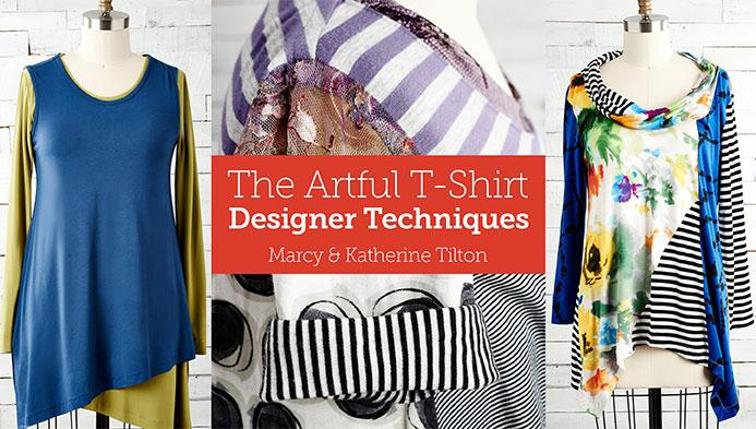 This class is a bit different, as it's geared towards those who'd love to get familiar with the apparel designer techniques. It's about how to make yourself a T-shirt that looks like it came from a boutique! Perfect for those of you who prefer to sew with traditional, paper patterns - but you need to be aware of the fact that the pattern will is not included in the online sewing class materials. It's the Vogue 9057 pattern.
With this class, you'll learn to sew flattering, fashionable knit T-shirts with one-of-a-kind style! Put a twist on this wardrobe staple by perfectly combining prints and adding designer details. Marcy and Katherine Tilton, who teach this class, are Vogue and Butterick pattern designers! Ready to try something new? More HERE.
Online Sewing Classes For Sewing Custom Curtains And Draperies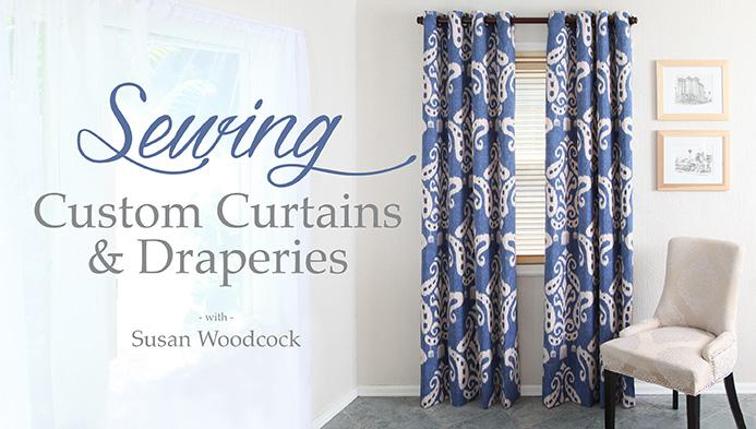 Want an easy creative outlet that will help you make your home look way better? This one. Sew decorator-quality curtains that add value and beauty to your home! Explore grommet, gathered, and pleated styles, sure to flatter your windows. Skill level: intermediate, more information HERE.
Quilted tree Skirt Online Sewing Class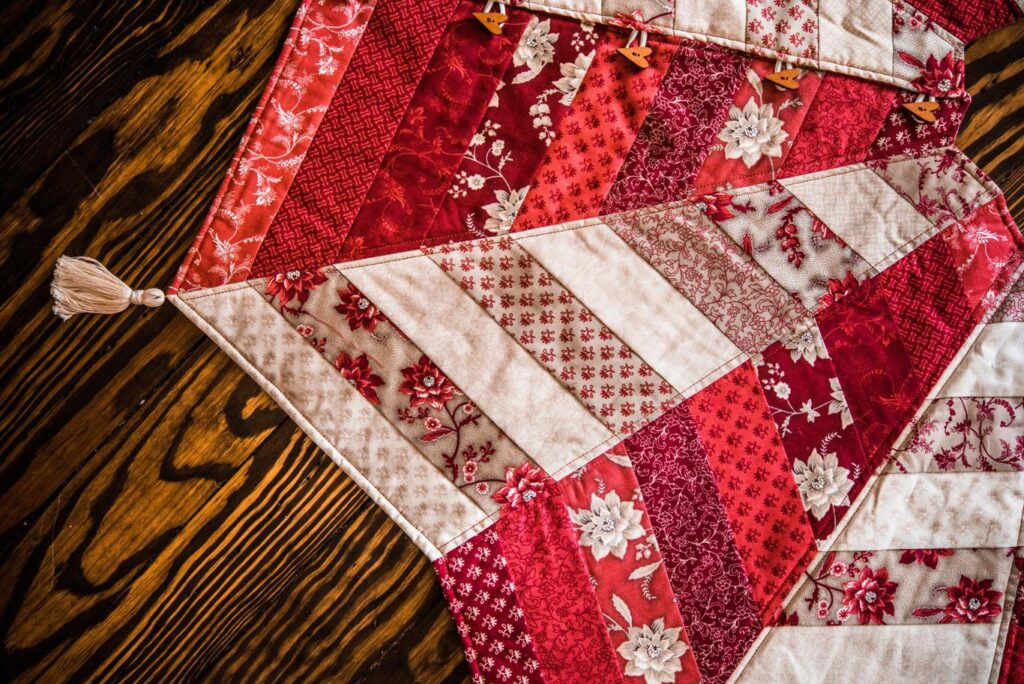 And here's a quick and easy stash-busting project that's perfect to make your own home even prettier for the Christmas season. You'll also learn how to add buttons and tassels to really make the design your own. Check it out HERE, or see how I applied what I learned from this cute and easy class (Here's the link to my version of the tree skirt: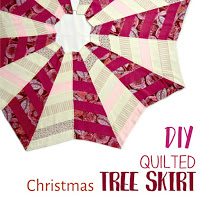 Online Sewing Classes For Sewing Bags
If you love sewing bags, chances are, you came all the way here for these! I'm listing my absolute favorite bagmakers here, giving away their best sewing techniques that will make all your bags better! While you can get a lot of basic bag-making tutorials out there for free, sooner or later you'll want to upgrade your bag-making skills, and here0s where these bag-making courses will mean time best spent!
Time to learn from the best bagmakers out there! Let me show you my 'bag' favorites: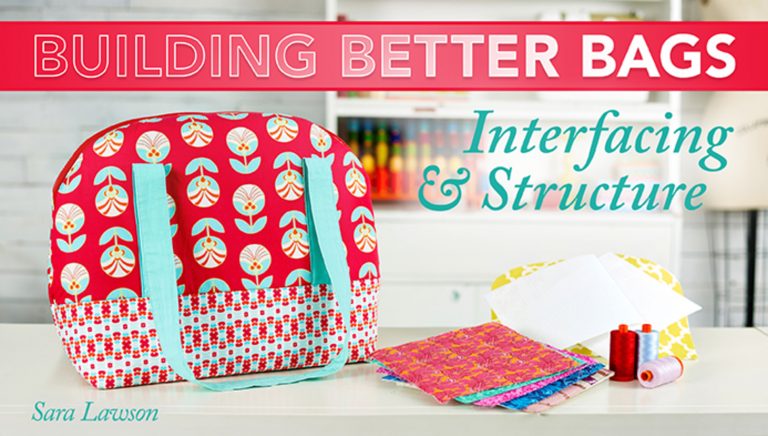 First, an excellent bag designer that has influenced the entire handmade bagmaking industry with her great designs and especially the love of interfacing - I've learnt so much from her better bag-making course, it's stayed one of my favorites until today. Check Sara Lawson's bag sewing course here.
20 Essential Techniques for Better Bags by Lisa Lam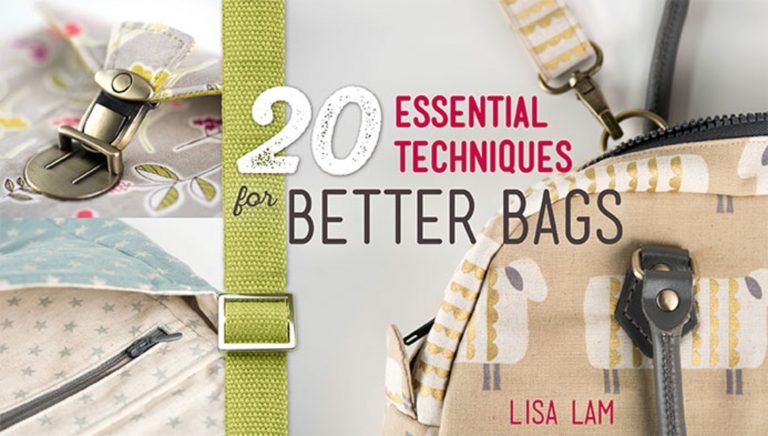 Lisa Lam is another of THE biggest names in bag design industry, and here's one of their great courses every bag maker should take: 20 Essential Techniques for Better Bags. You'll love it too!
Zippered Bags & Purse Organizer with Svetlana Sotak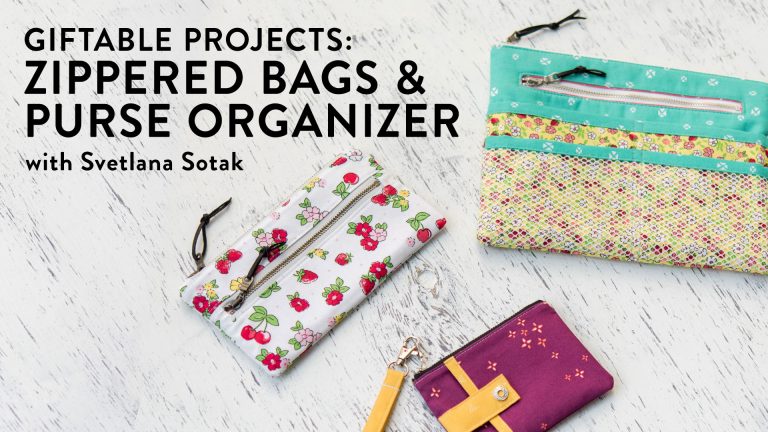 The Zippered Bags & Purse Organizer online sewing class with Svetlana Sotak is one you can't miss with. What I admire in Svetlana's designs is her sense for practical and timeless - this class has her signature style all the way through!
The Harris Tote & Clutch Wallet Online Sewing Course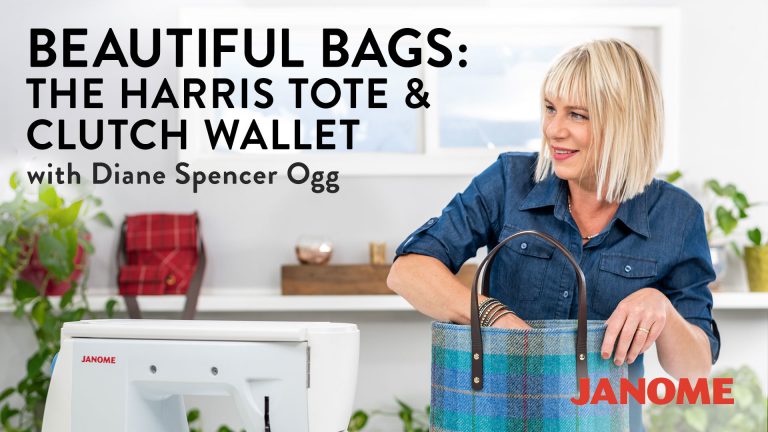 Next, Diane Spencer Ogg. An awesome British bag designer, you must have heard of Spencer Ogg's bag patterns. In this online bag-making class, Diane is showing how to sew the Harris Clutch Tote and Clutch wallet.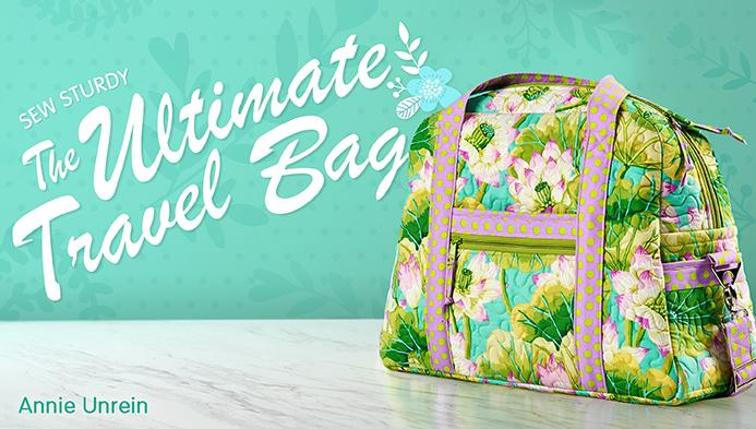 This one will make all your future bags way better! This online sewing class is taught by Annie Unrein, and you've read above why it's one of my top classes I'd recommend! I loved the class, it's packed full of great sewing tips you can use on all your future bag-making projects. Link to the sewing class HERE.
This intermediate-level Craftsy class will teach you how to make a beautiful travel bag with a durable structure, designer touches and professional construction details. I so need to ditch my boring grey Samsonite! (And this could be my best way to a personalized weekender bag!)
Online Sewing Class For Sewing Patchwork Baskets and Bags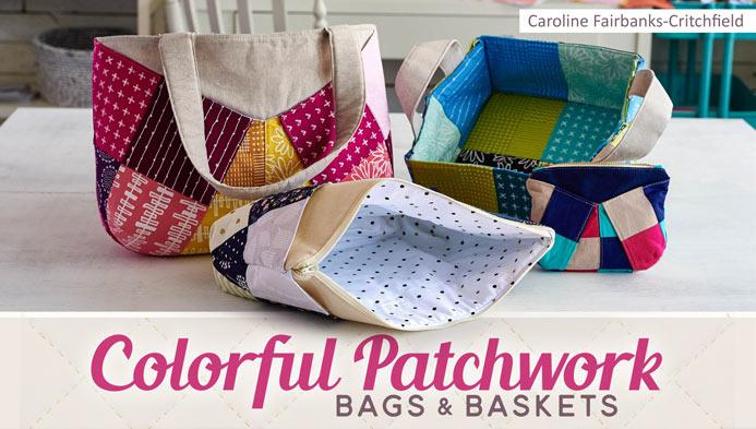 And last but not least, the designer you already know from the tree skirt course: Caroline of Sew Can She, sharing quick and easy techniques that can be used to stitch any size of bag or pouch you wish. Now, that's a whole lot of bags! Check them out at this link, you'll be thrilled!
Which of these courses will you take first? Happy sewing!
Want To Learn To Sew Series?
Did you like this sewing classes guide? If yes, feel free to see more of the basic sewing tips series:
Pin For Later: