Are you bothered by the uneven finish on your past sewing projects? Want a nice clean finish on your projects? Then the French seam is the way to go!
See how to sew a french seam, hide all the raw edges on your project and create a nice clean finish on your garment, home decor, or even a zipper pouch like this one. Scroll down and see where's the (only!) catch with this type of seam.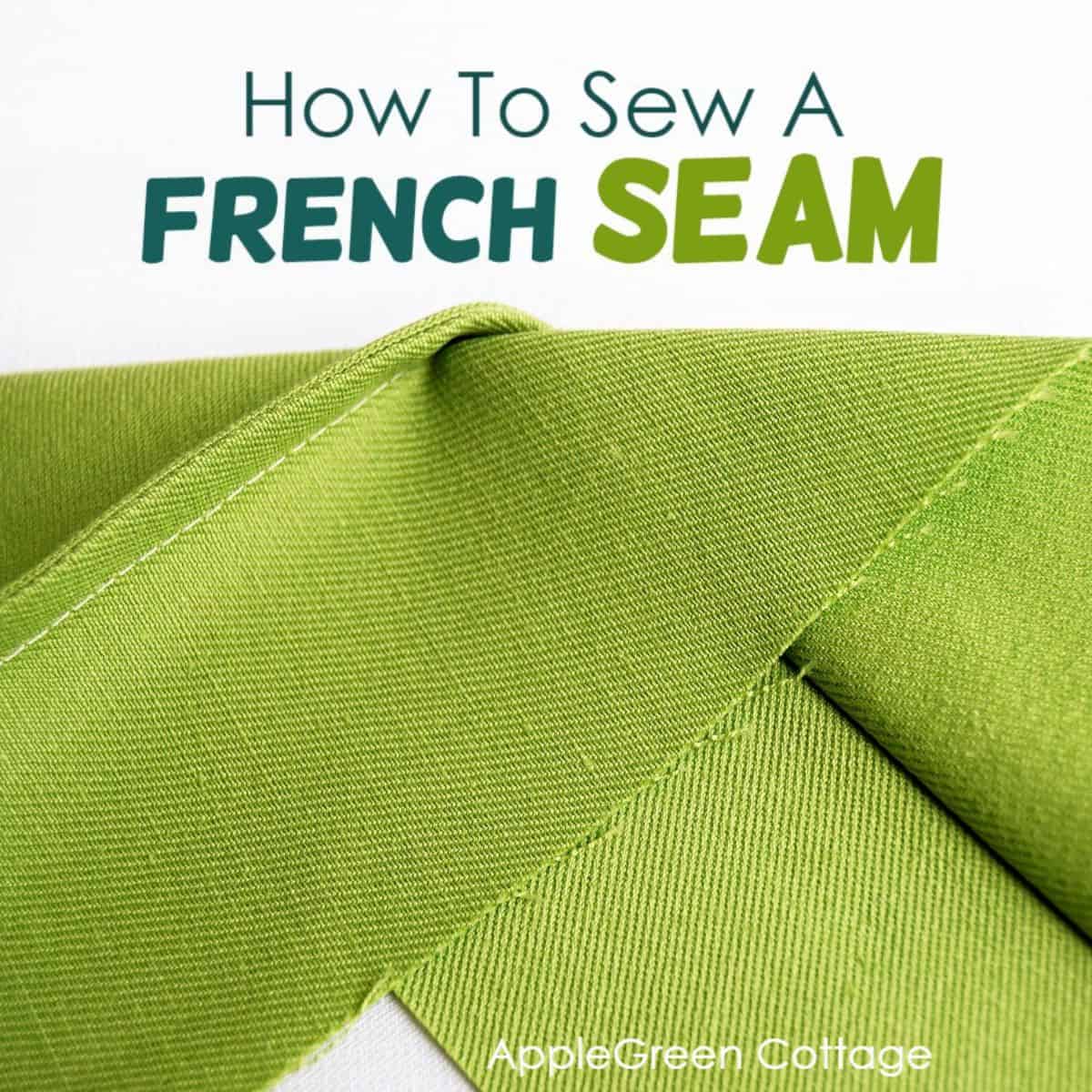 This post might include affiliate links. Thanks for your support. Did you know that I've got an entire collection of easy sewing tips and hacks? You'll love them! Check them out here: 10 Sewing Tips Every Beginner Should Know
It's one of the most popular seam finishes, and that for a reason.
What Is A French Seam
First off, let's answer the what in short: A French seam is a simple yet strong seam that will hide the raw edge and is completed by stitching two lines of seams. But to tell you the truth, in real life it's way easier than it sounds here! Once you've tried it, you'll see why I'll say just three words here: 'stitch - flip - stitch'. (Yep, it's THAT easy!)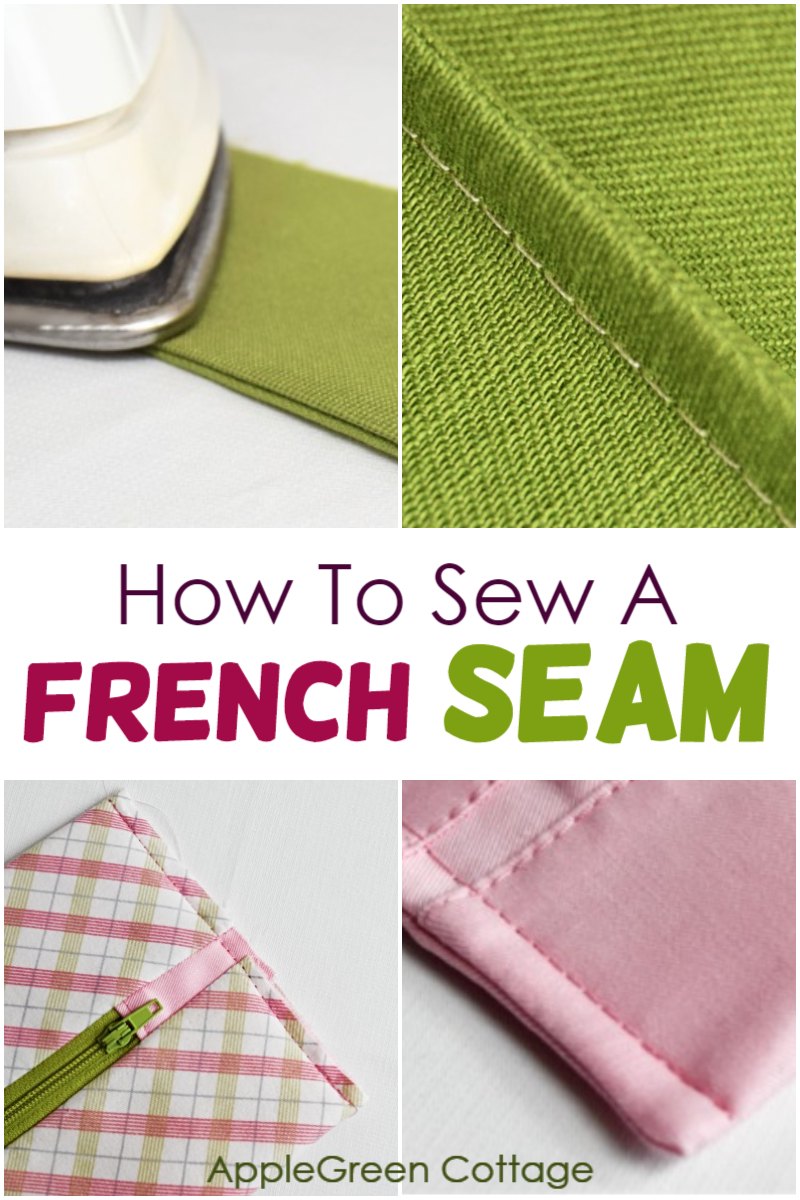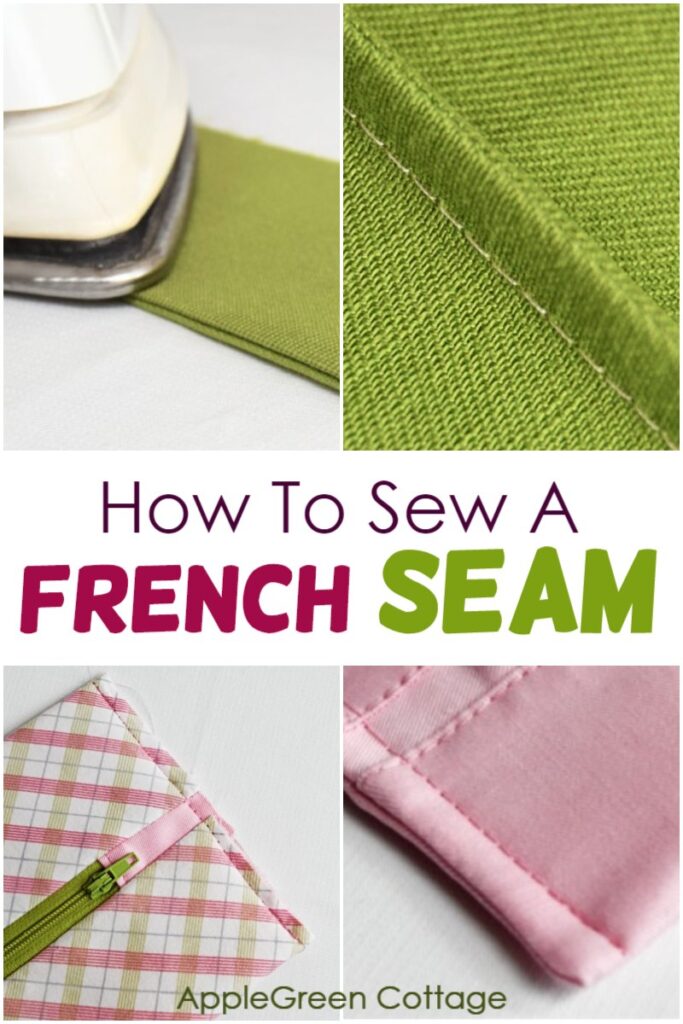 Why And When To Use French Seam
French seams will give your projects a professional look. They require no special sewing expertise, except for knowing how to sew a straight seam line.
French seams make your project beautiful on both sides, the seam is strong French seams make your project beautiful on both sides, the seam is strong and even.
And it's best for lightweight fabrics and medium-weight fabrics. French seams are beautiful on sheers, like organza, chiffon, and silk. On quilting cotton, too, and linen looks great with this type of seam if you ask me! Heavy fabrics can be too bulky with French seam, so use with caution:
In this tutorial, I used a bit thicker material, cotton twill, to make it really easy to see where the seams meet. I suggest lightweight cotton for your first try.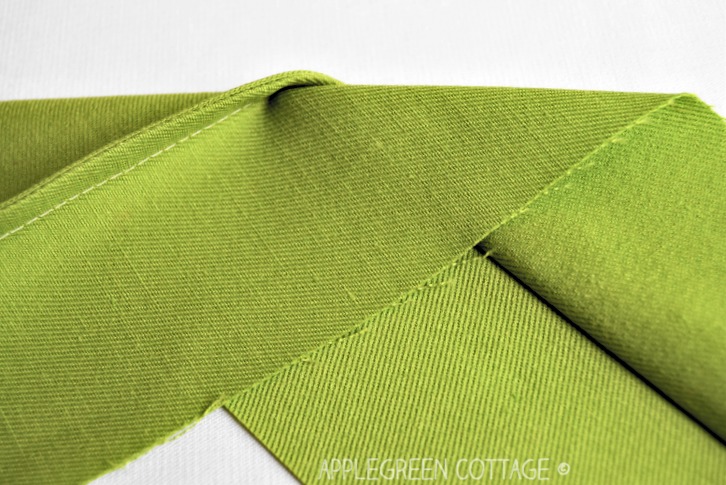 For this tutorial, let's say our project requires a standard ⅝" (1.6cm) seam allowance. This is what you usually see with apparel (And I might have a new project like this underway...but shhhhh)
Projects Sewn with French Seams
When you sew a French seam, the raw edges are enclosed within the seam, and this makes it a very durable seam. This makes the french seam so useful! You can french seam pants, french seam t-shirts, use French seams on sleeves and pockets, and a lot of home decor items, like this French seam pillowcase. 
And with nearly all of these French seam projects, using the french-seam technique will make your project look way better than if it had not been used. Just take a look at the next few tutorials and see for yourself:
Where is french seam used?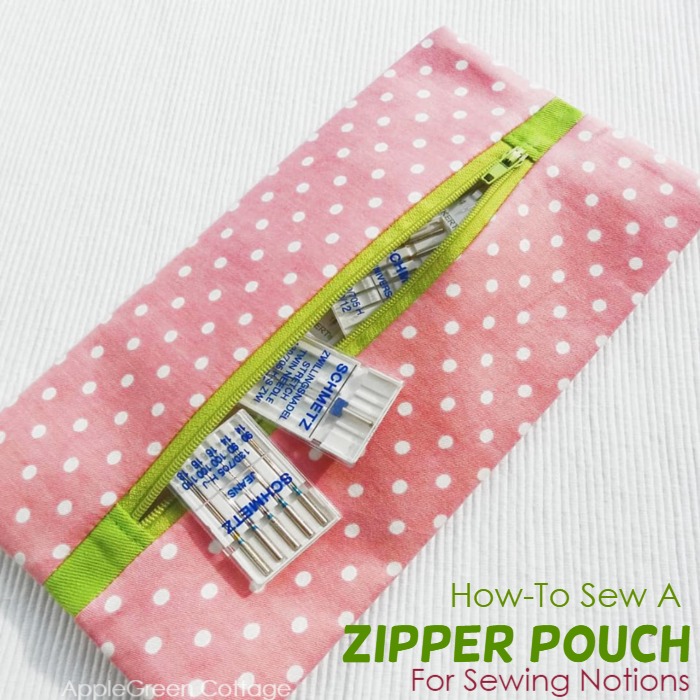 Here's a super easy tutorial to use a French seam to sew an easy and beautiful zipper pouch. French seams make this pouch so pretty - AND, it has lining too! Make sure to check it out and make a few for yourself.
Or, if you want o make it even easier, use French seams with this unlined expandable zipper pouch: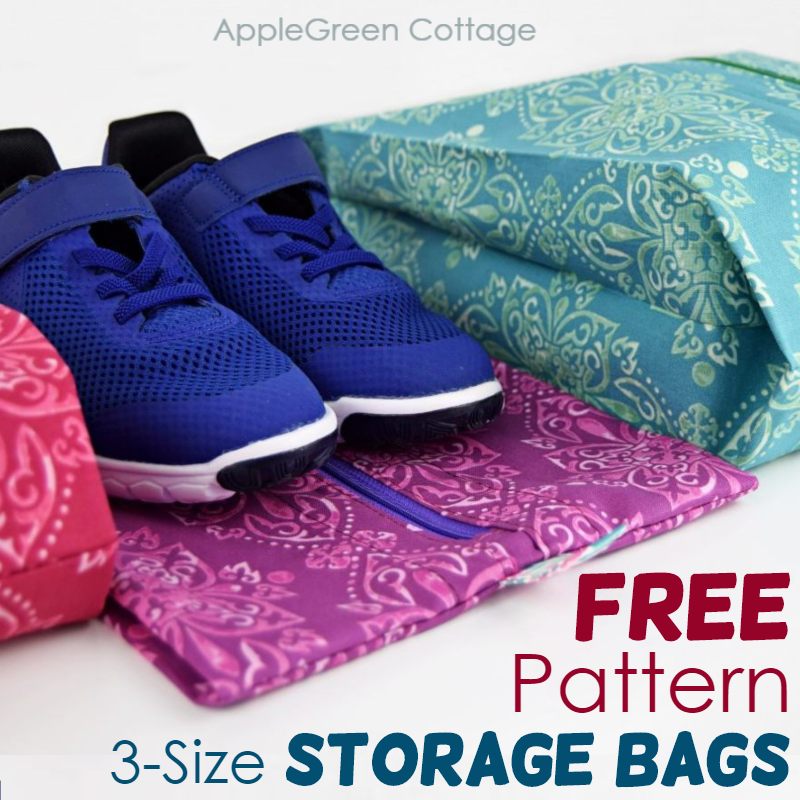 I used an entirely different technique to make these expandable zipper pockets, but what makes it similar to the one I mentioned above is the use of French seams to neaten the seams. Not a single raw edge on this magic expandable pouch, can you believe it!
...which brings me to the tutorial, finally, haha! Let's see how you sew a French seam, first a quick video overview:
..and now step-by-step in photos, the French Seam tutorial.
How To Sew A French Seam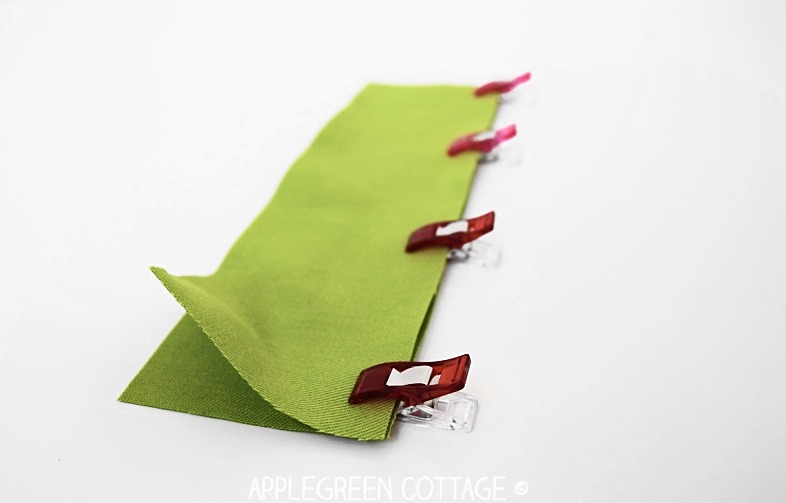 You'll start with the wrong sides of the fabric together. Not used to that? Don't worry, it's OK - you'll see why.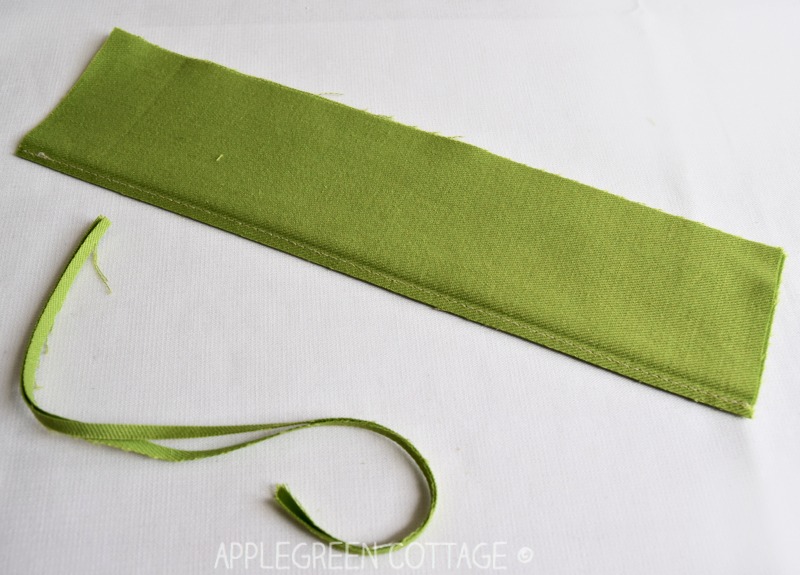 So, with wrong sides together, stitch the two pieces using ⅜ inch (1cm) seam allowance. The seam allowance will be on the right side of the fabric - that's perfectly fine.
Now trim to ⅛". (I do not open the seam, so I can trim it using a rotary cutter. Easy&lazy way to trim, I love it!)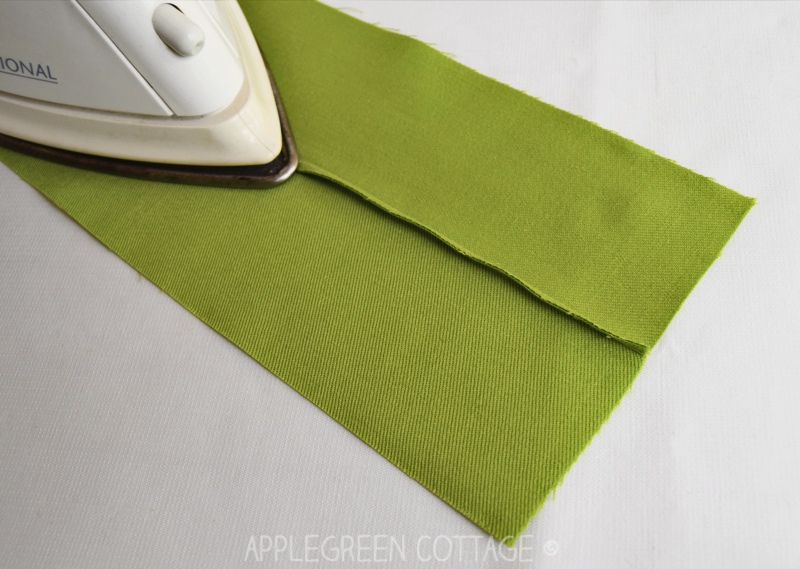 3) Unfold fabric with right sides facing up. Press the seam allowance to one side. To be honest, I first press to one side and then to the other side, to make the seam easier to further manipulate it.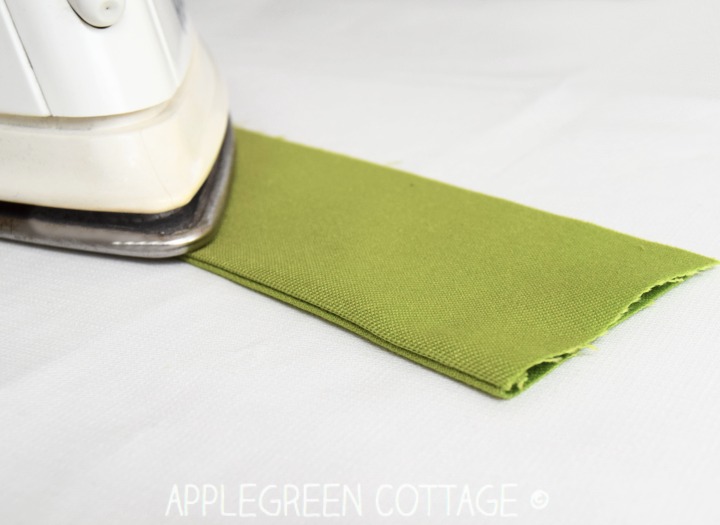 4) Fold the fabric so that right sides are facing. The raw seam is hidden. Press along the seam.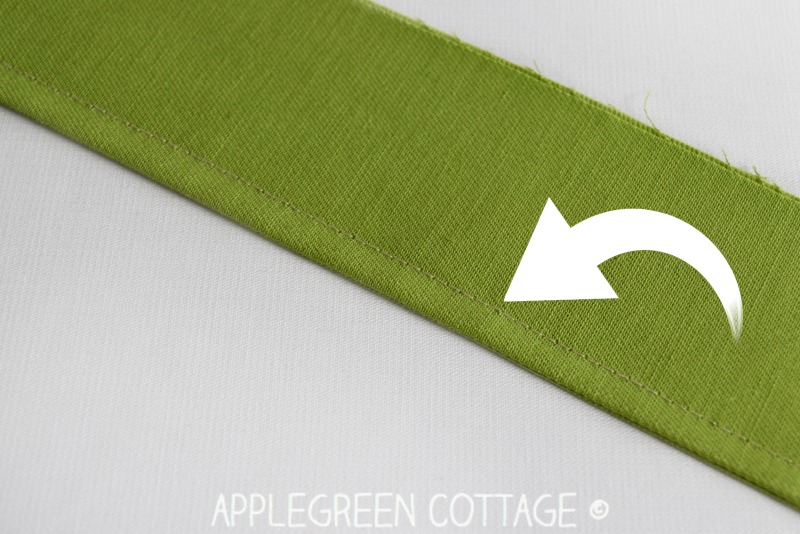 Next step: second seam
5) Sew a 2/8 inch (0.6cm) seam along the edge, encasing the raw edges. The previous seam allowance will be sandwiched in the fold.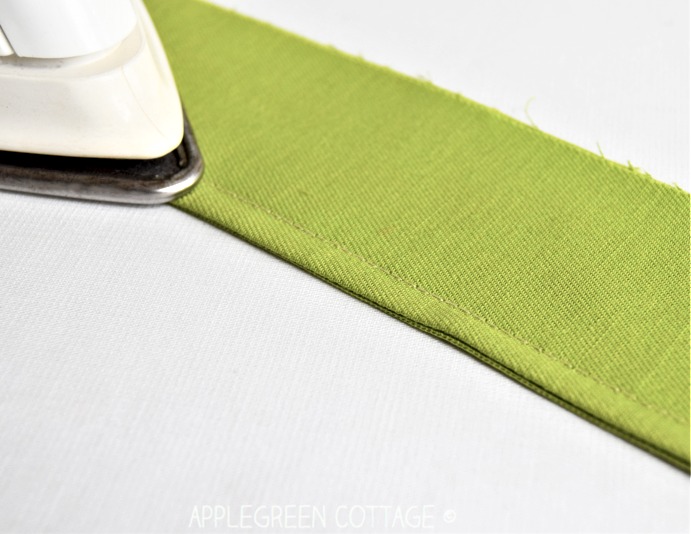 Bring your item to the ironing board one last time and press the seam flat, then unfold it and press again, to one side. Done!
Where's the Catch with French Seams?
Only one: you need to pay attention to the seam allowance in each of the two steps. Nothing difficult. But if you don't do that, your French seam will use up too much or too little fabric, resulting in a project too tight or too wide.
So to account for the correct seam allowance, the sum of both seam allowances must equal the total seam allowance of your project. In other words, just
Split the seam allowance in two.
Let me make it easy for you. Two most common cases:
⅝" SA = ⅜" (trim!) + 2/8"
If you use a ⅜ inch SA in the first part, and a 2/8 SA in the second part, that is a ⅝" seam allowance. This is standard on apparel. (⅝"=1.6cm, ⅜"=1cm, 2/8"=0.6cm, rough translations of my inch-lingo for my fellow Europeans)
For a ⅝" seam allowance, sew the first line of stitches ⅜" from raw edge, then trim, then sew the 2/8 to finish off (this is what the above tutorial shows).
½" SA = ¼" (trim!) + ¼"
On a pattern with a ½" seam allowance, say for a zipper case, you can first stitch a ¼" seam, trim it down and then stitch the ¼". (½"=1.3cm, ¼"=0.6cm)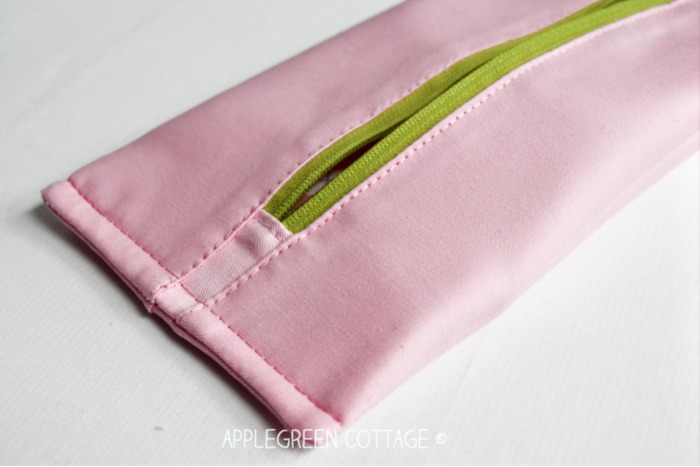 The half-inch total seam allowance is already pretty small, I usually never go less than that on a French seam. Though you can, of course. (Just it's too fiddly for me.)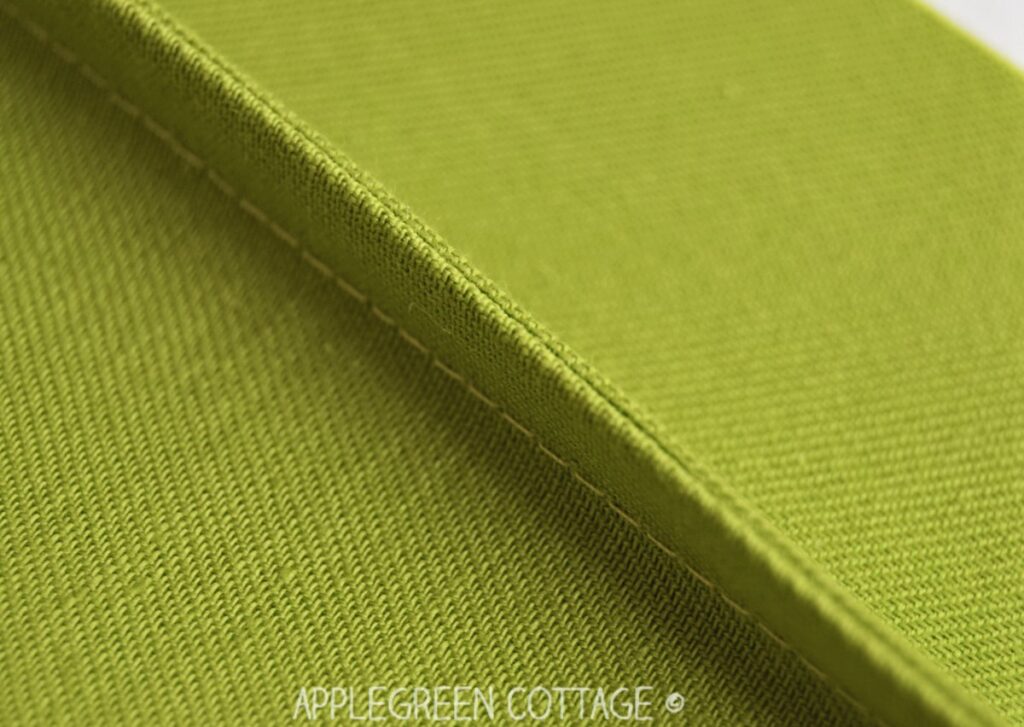 MAKE IT FASTER: How To Sew French Seams Without trimming
Depending on the total seam allowance, you will not always need to trim the first seam. If you, say, have a total ⅝ inch allowance, you can distribute it so that the first line of stitches uses a 2/8"SA only and the second one a ⅜" SA. No trimming.
This is not always possible. And totally not advisable if you are using a fabric that frays a lot - you might end up with little frayed threads on the front side. But when the fabric is not frayed (especially when cut with a rotary cutter!), here's your chance to speed up the process.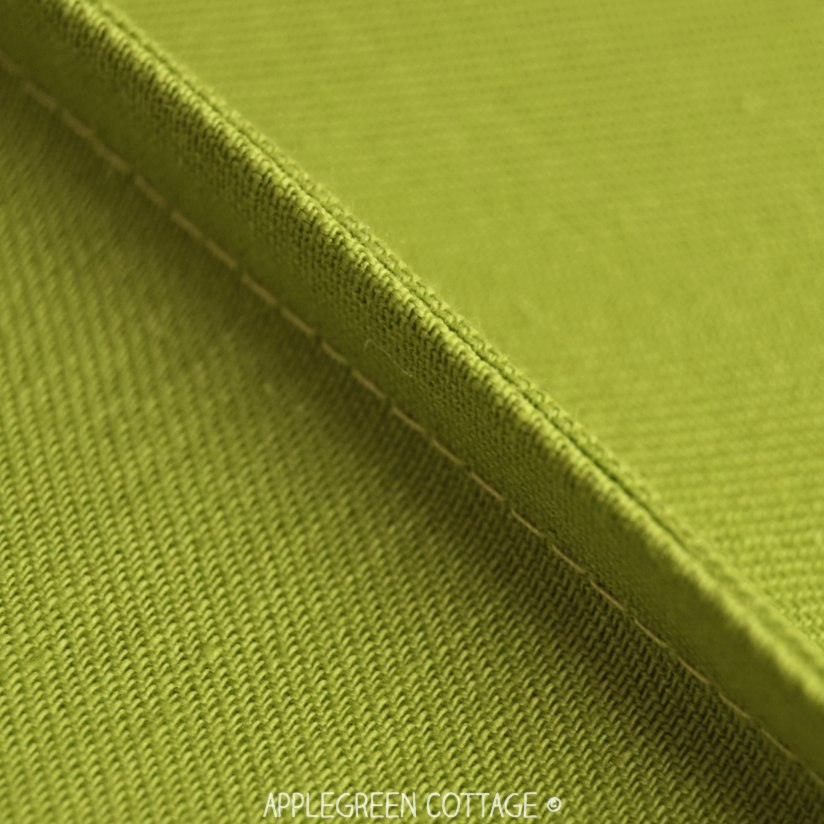 French seams give your garments a nice clean finish, especially if you do not have a serger. You can add French seams to almost anything. With some practice, you can even sew them on curved seams.
When should you use a French seam?
French seams are perfect for use on lightweight or sheer fabrics. French seams work best on light to medium weight fabrics, as heavier fabrics can produce bulky seams. Truth be told, they are best to use with straight seams, as they don't work as well on curved seams.
Flat Felled Seam vs French Seam
There are other seams out there too that will help you elegantly hide the raw seams, and the flat felled seam is one of them. I love using it on pillowcases, like this Christmas pillowcase tutorial. Here's a tutorial on how to sew a flat felled seam, but it's just a bit more difficult than the good old french seam.
Give the French seam a try, I hope this how to make a french seam tutorial was easy to read. You'll definitely want to use it on that new project I'm getting ready to post! Save for Later: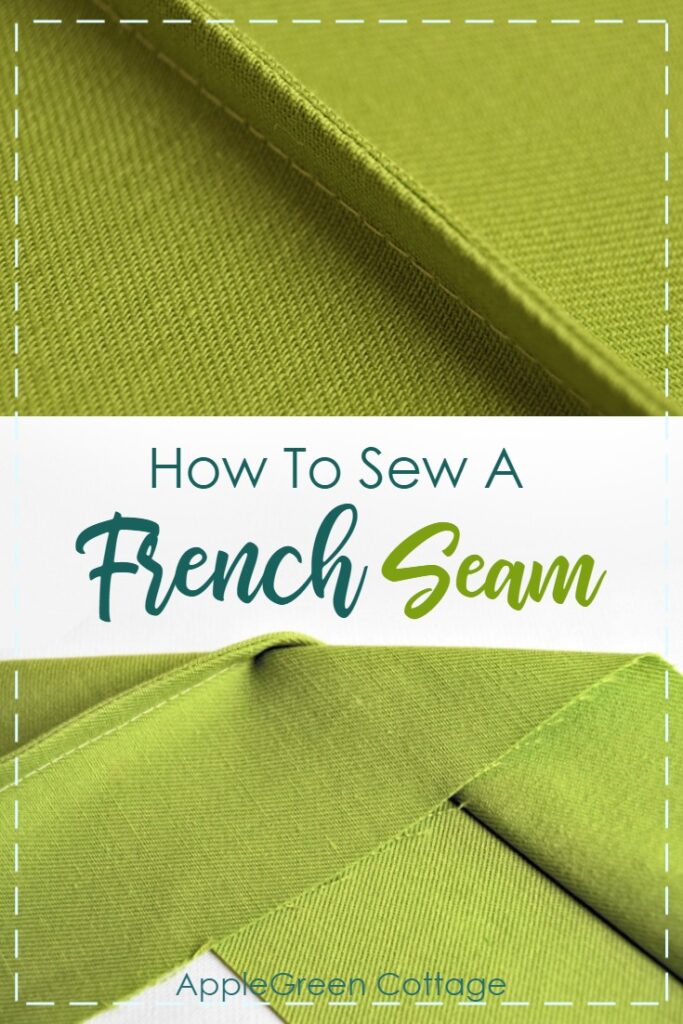 As always, I'd love to see if you've used this tutorial to make something - in case you need some sewing inspiration, feel free to scroll through my free sewing patterns! Please post a picture to Instagram and tag me @applegreencottage or #applegreencottage if you make something – I'd love to see!
Want MORE FREE TUTORIALS And Patterns?
Get email updates and never miss out on new patterns, printables, and tutorials:
Or …check out this popular PDF pattern – the Kalina Mini Wallet in our shop. So practical!