Incredibly simple but so cool sewing hacks you absolutely need to know. Some of these hacks might entirely change the way you approach sewing!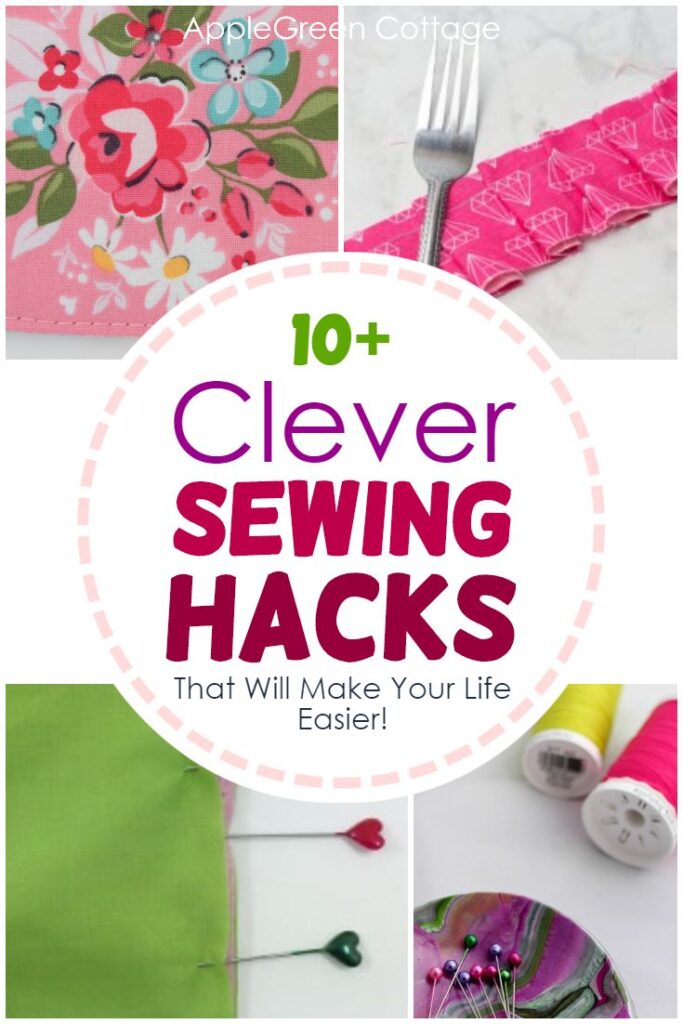 This post contains affiliate links. Thanks for your support. Check out these clever hacks and get ready to see how to make your sewing easier. I've added even more ideas recently, so this list is packed full of cool sewing tips for every sewing enthusiast.
Some of them are so amazingly simple you just won't believe you haven't thought of yourself! They will help making your sewing projects easy and quick, and are a super popular addition to these guides you'll also find on the blog:
If you have been following my blog, you already know that my favorite thing to write about are little clever sewing tips. Also, nearly all of my own sewing patterns include at least a few smart tips to make a sewing project super easy and fun. I wanted to collect a few of my favorite tips in one place - here!
No time to scroll now? Save this post using this link or the image below for later use: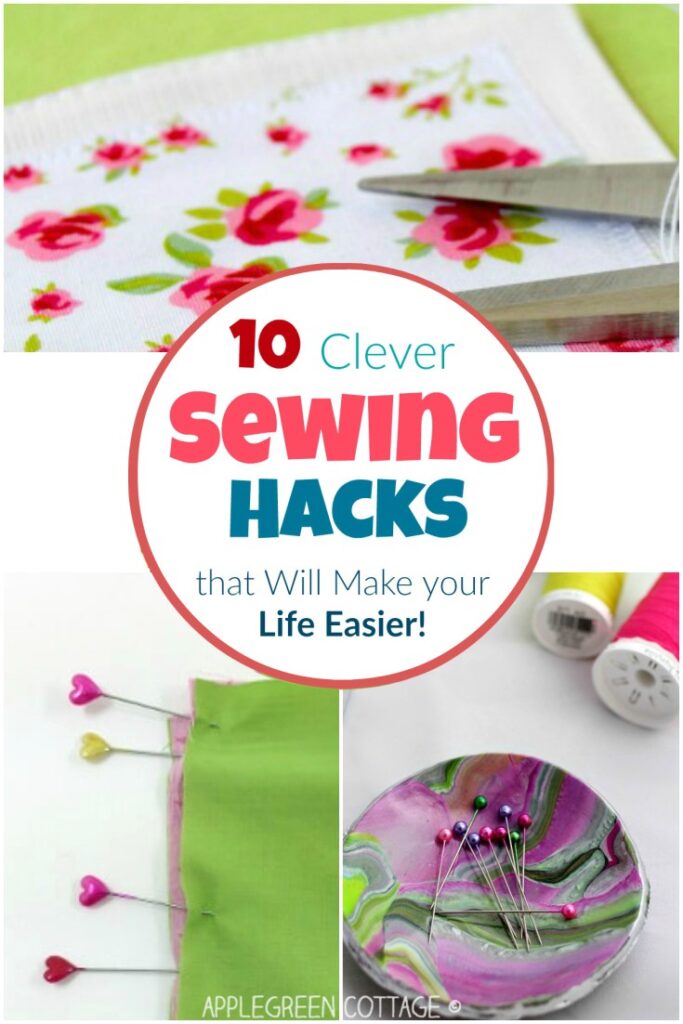 So let's have a look at a few tips and hacks I wish I had learned about ages ago. They are here to save a lot of your time and make sewing even more fun.
Sewing Hacks
Let's take a look at these 10+ sewing hacks and make your life and sewing easier. Let's check them out, one by one:
Shorten that zipper in no time - and make it pretty! Use this hack to make an actual coin purse: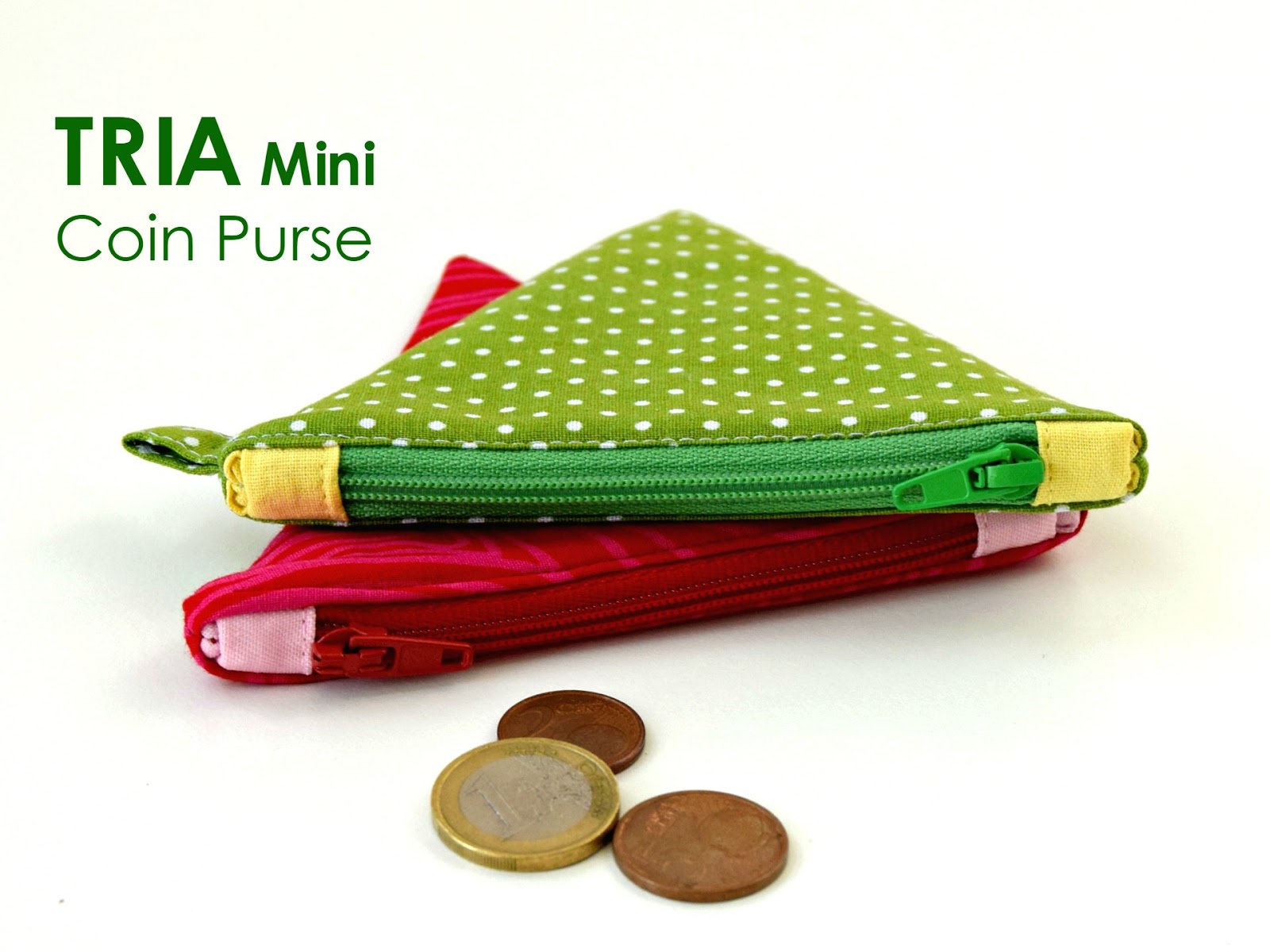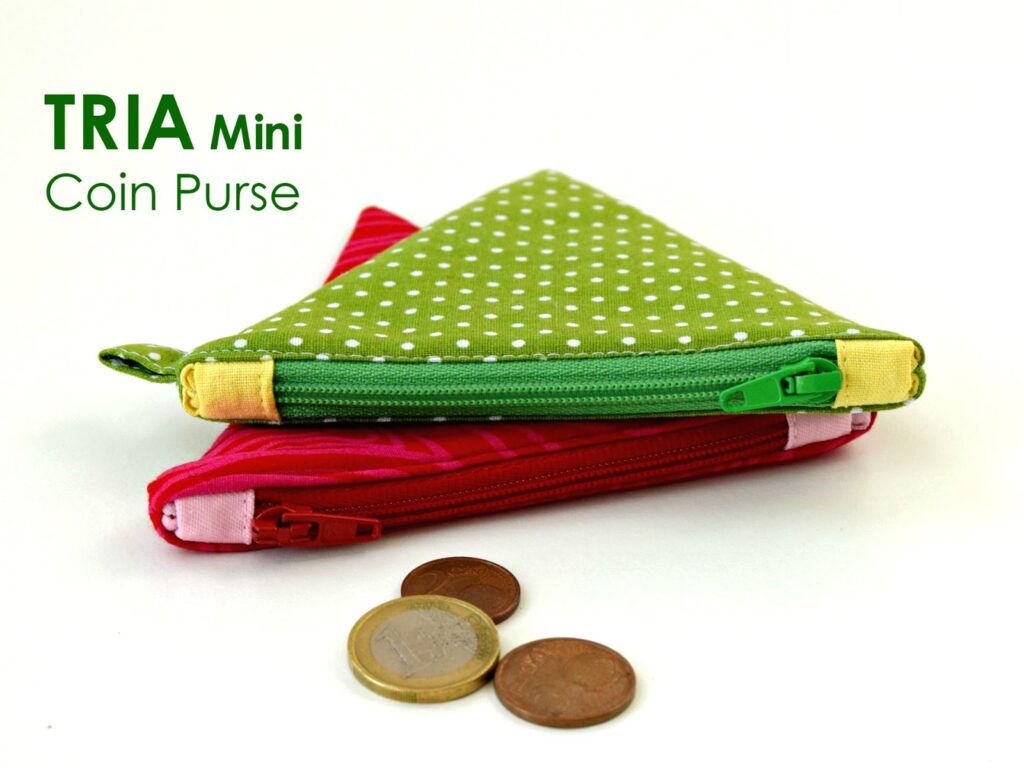 Find TRIA Coin Purse Pattern HERE.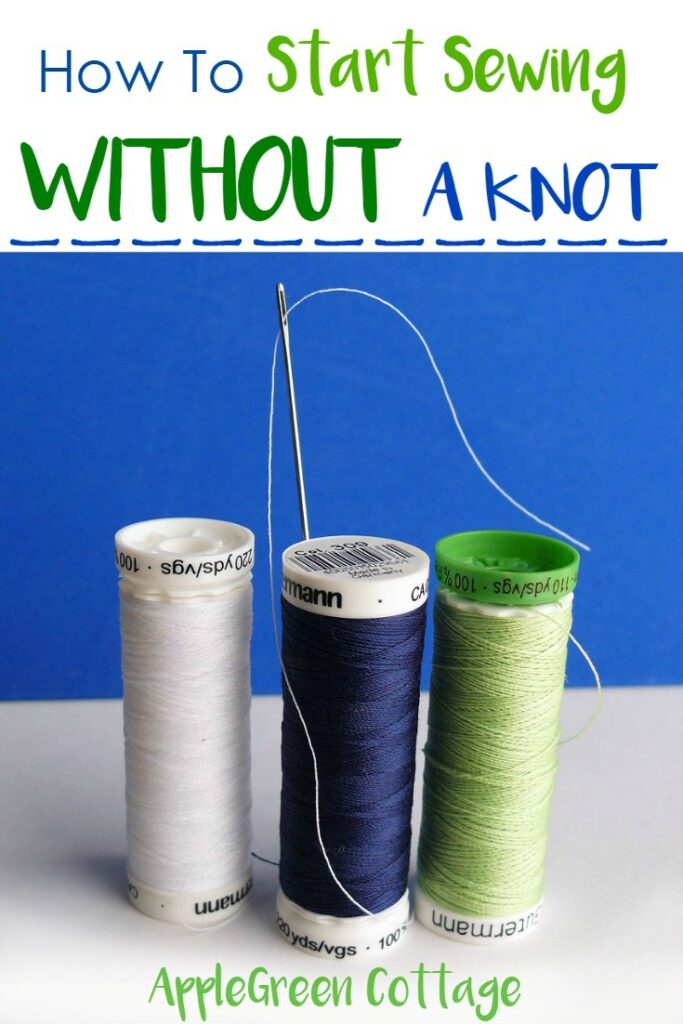 No more annoying knots on your handstitching - Love love love this little trick!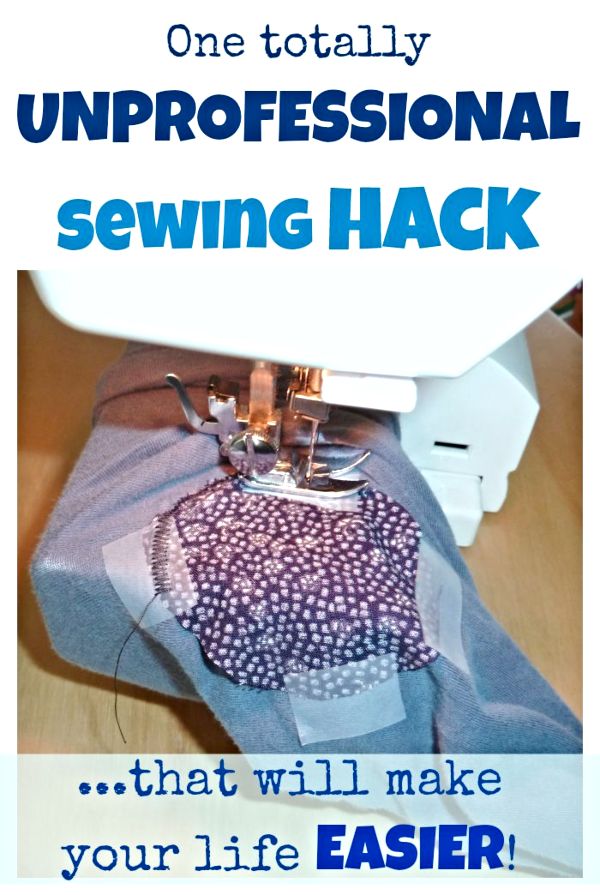 This fabric patch WILL stay put, I can guarantee you.
While browsing, what about getting an access code for ALL my FREE patterns at once? (Plus a cute sewing pattern from my shop for FREE!) Join the FREE newsletter: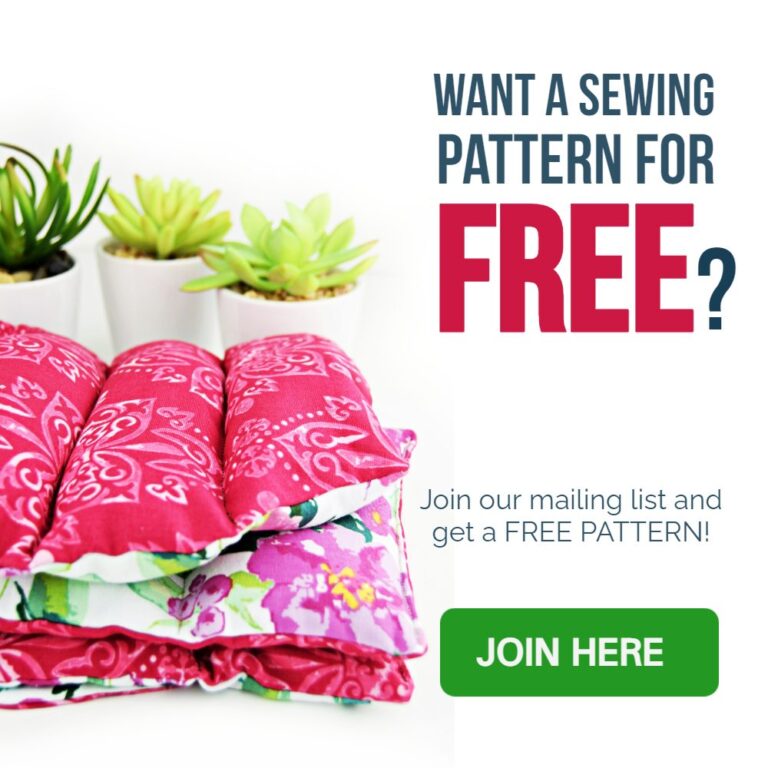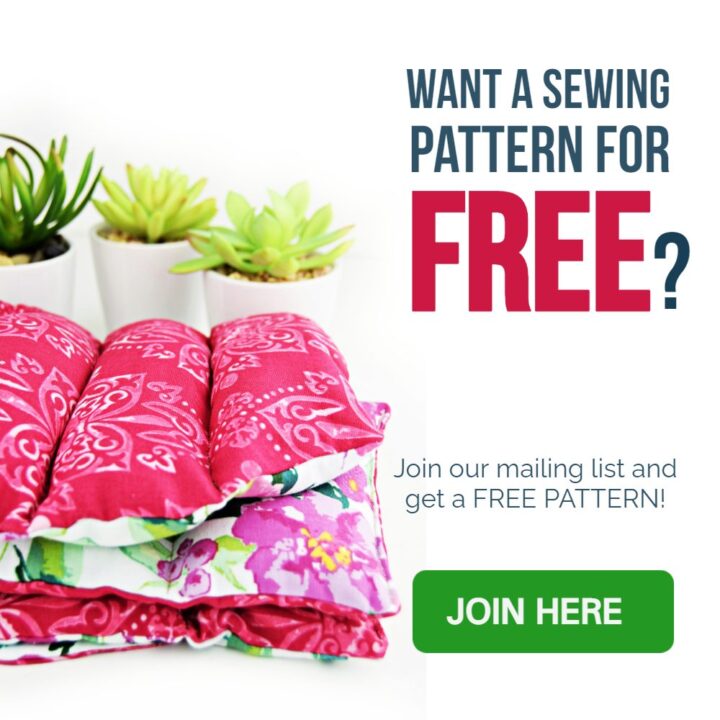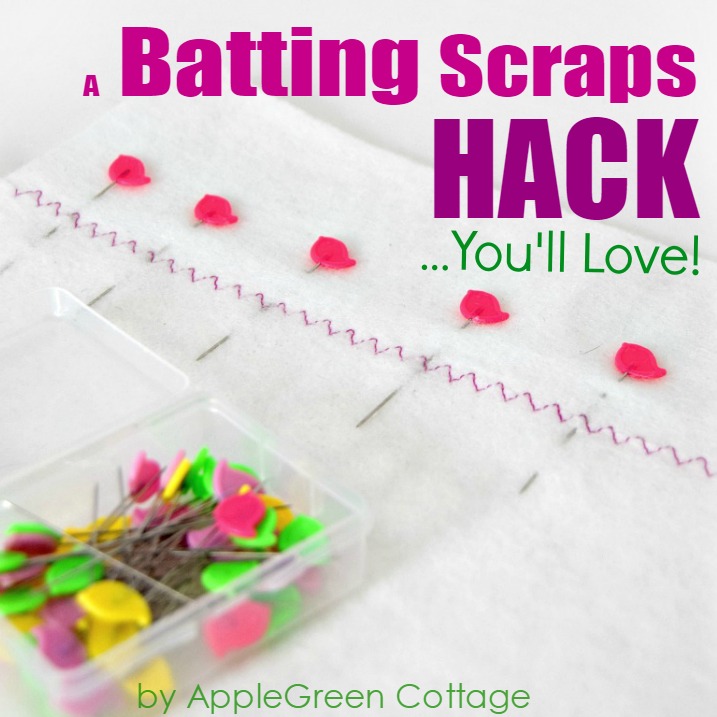 Use this clever money saving hack when making this cute little pouch: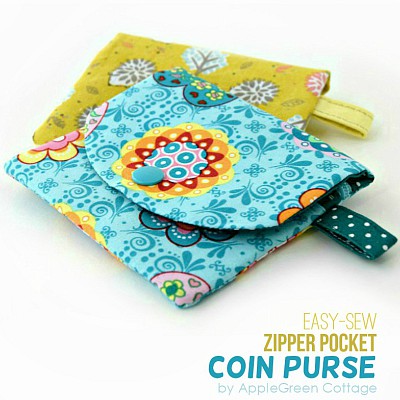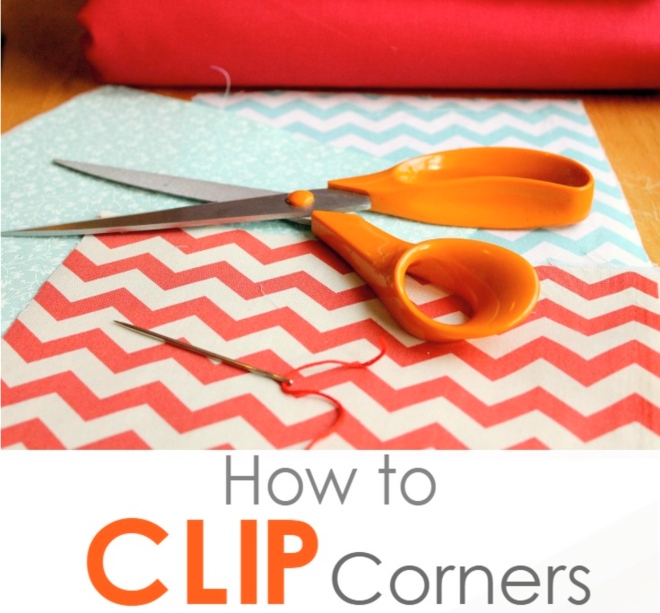 Finally - nice, sharp corners on all of your sewing projects!
An easy cure for the ugly bulk when sewing several layers together. I use this tip on all my bags, especially with my latest favorite, this Enya Wallet pattern here:
6) Perfectly Matching Placements of Buttons And Buttonholes?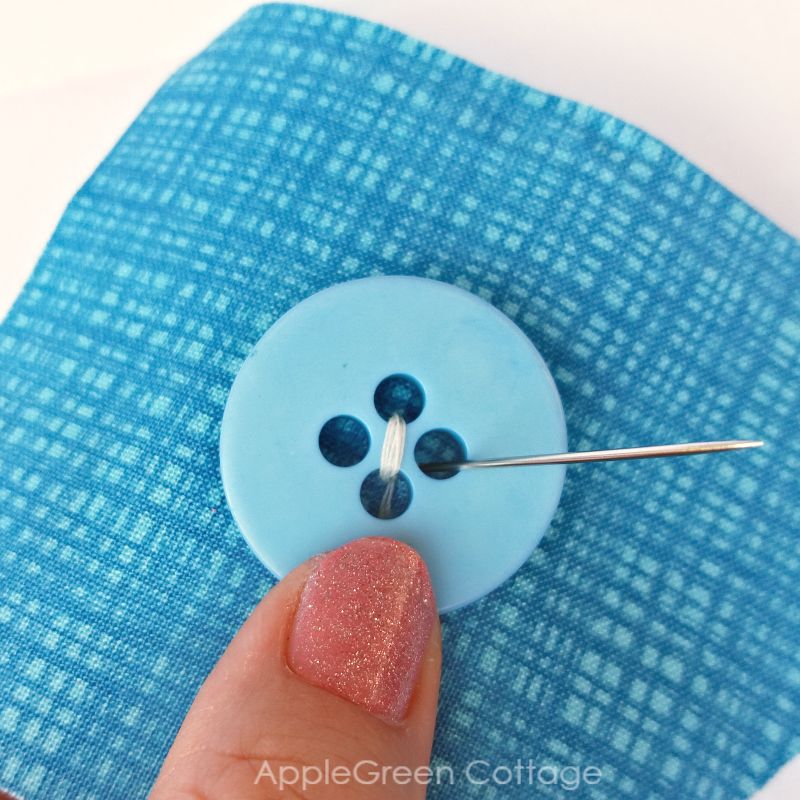 Are you struggling with how to perfectly match the placement of buttons to buttonholes? Easy solution: first, make buttonholes - and only then mark the spots for buttons through buttonholes. then sew a button onto the perfect spot - so easy!!
7) The Easiest Way To Do This HEM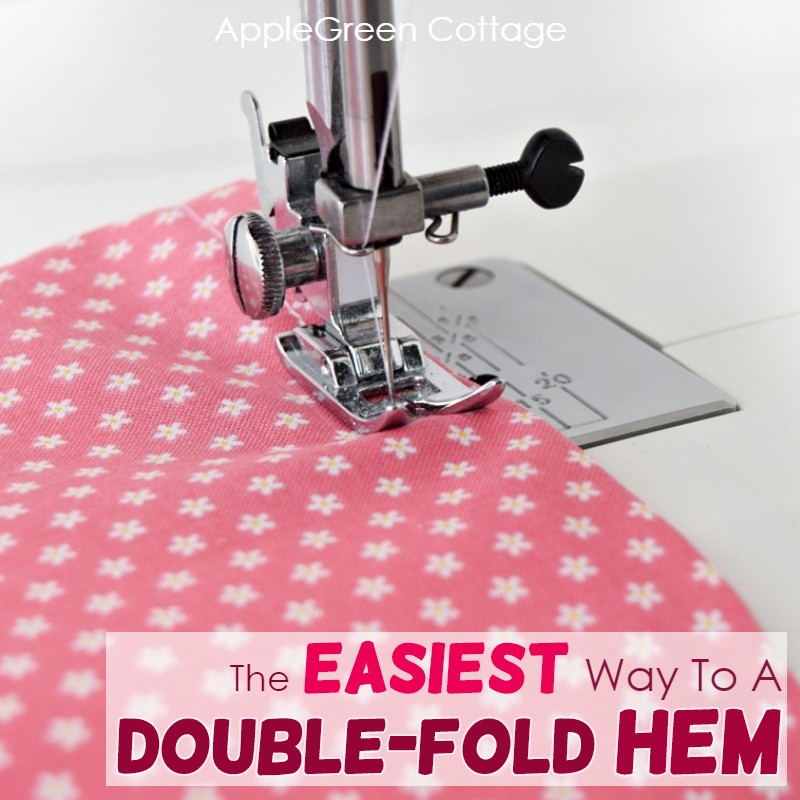 The double-fold hem might be by far the most useful hem to learn for household sewing. See how to make it super easy using this clever tip!
8)
How To Sew Pleats - The Clever Way!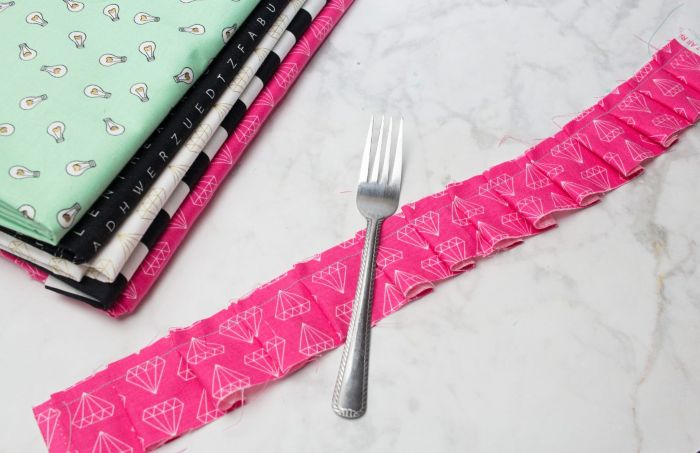 Using a fork to help you sew perfect pleats every time - what a useful sewing hack! See the original post by Sweet Red Poppy here.
9) Cool Way To Fix Your Favorite Jeans!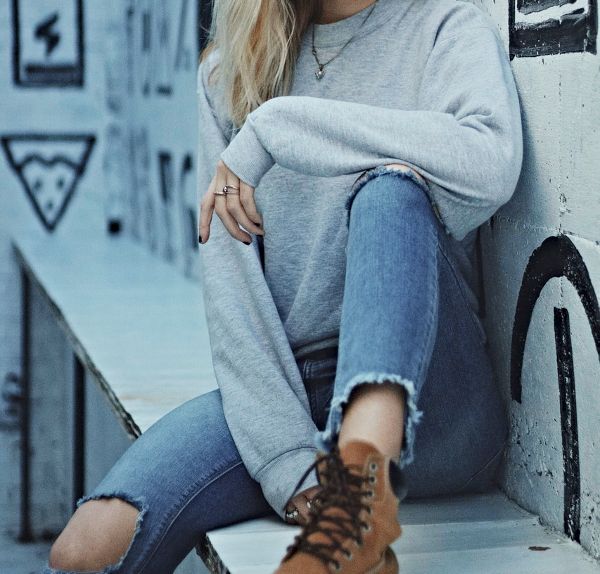 Fix that ripped jeans! Why haven't I seen this before?! Read a good tutorial here or watch a jeans mending video at this link if you'd like to see this cool hack!
10) The Easiest Way To Hem Jeans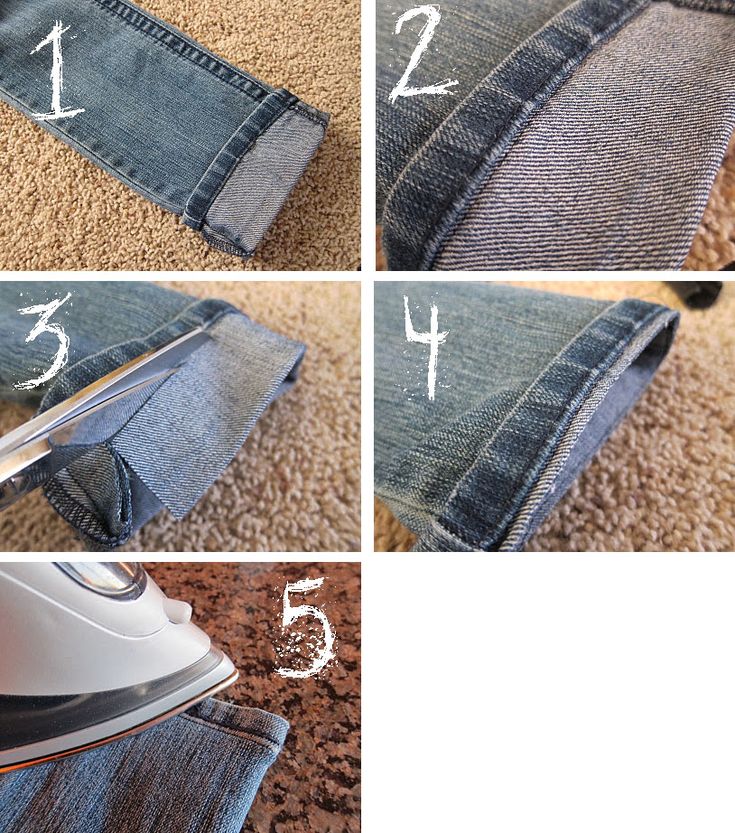 How to hem your jeans and retain the original hem! The easiest jeans hemming trick here
11)
Totally Clever Bobbin Storage Tip!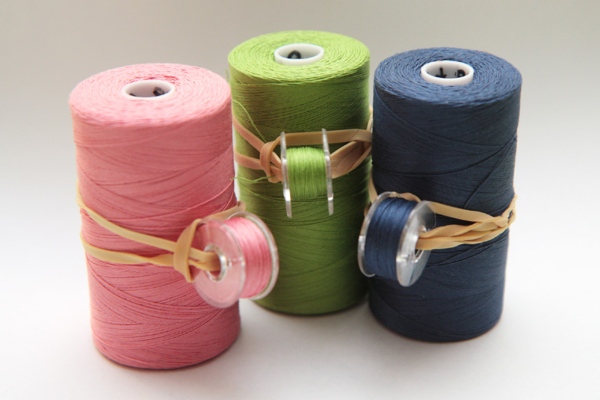 Put those rubber bands to good use!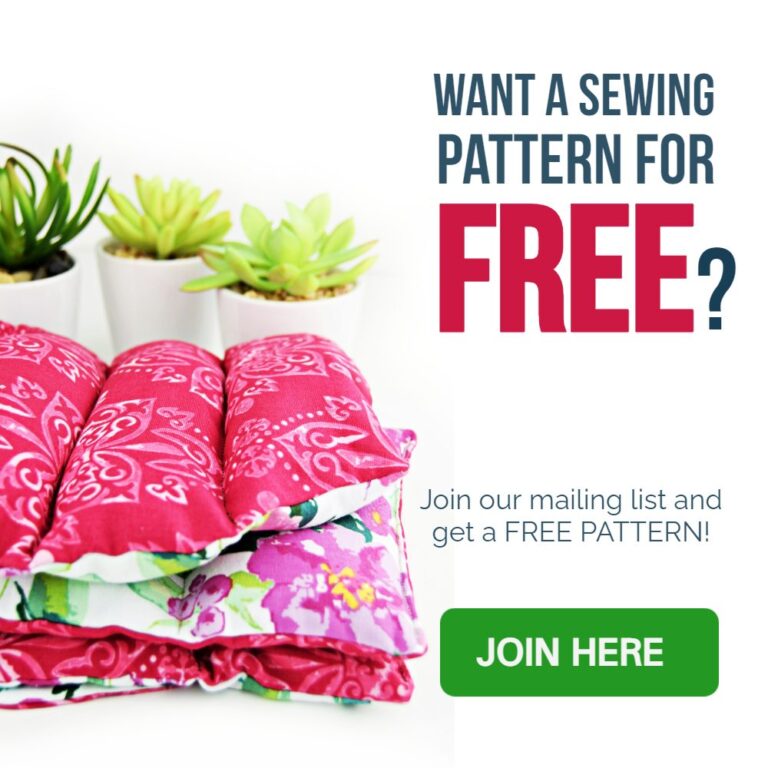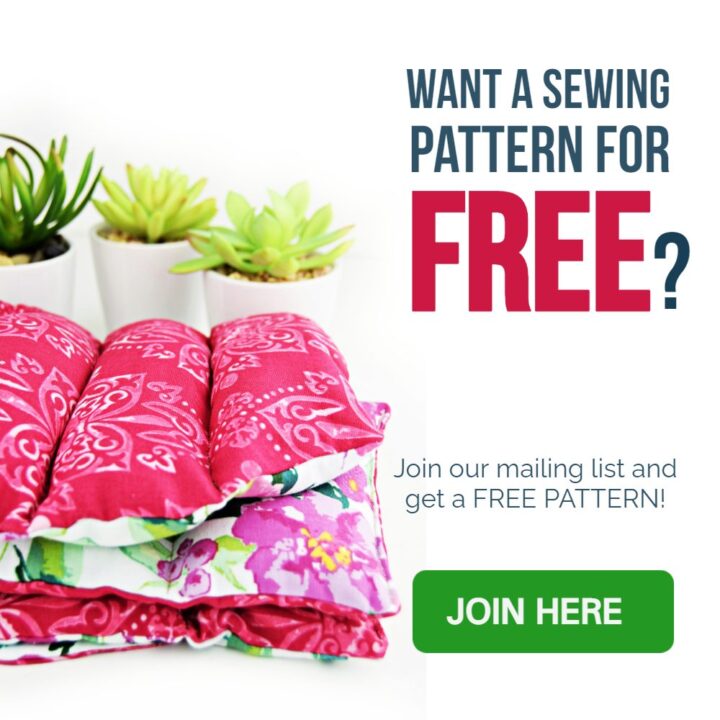 12) How To Do A Ladder Stitch
Only takes a few minutes to learn that. Once you do, you'll use this stitch on all your hand sewing projects - and you'll never look back!
13) Elastic Waistband Trick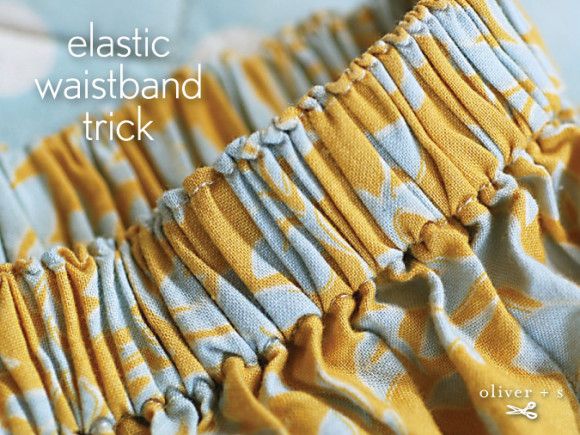 For a really professional look of your sewing creations!
14) Keep Your Pins in Place
And you'll never need to search for those stray pins anymore.
While browsing, what about getting an access code for ALL my FREE patterns at once? (Plus a cute sewing pattern from my shop for FREE!) Here: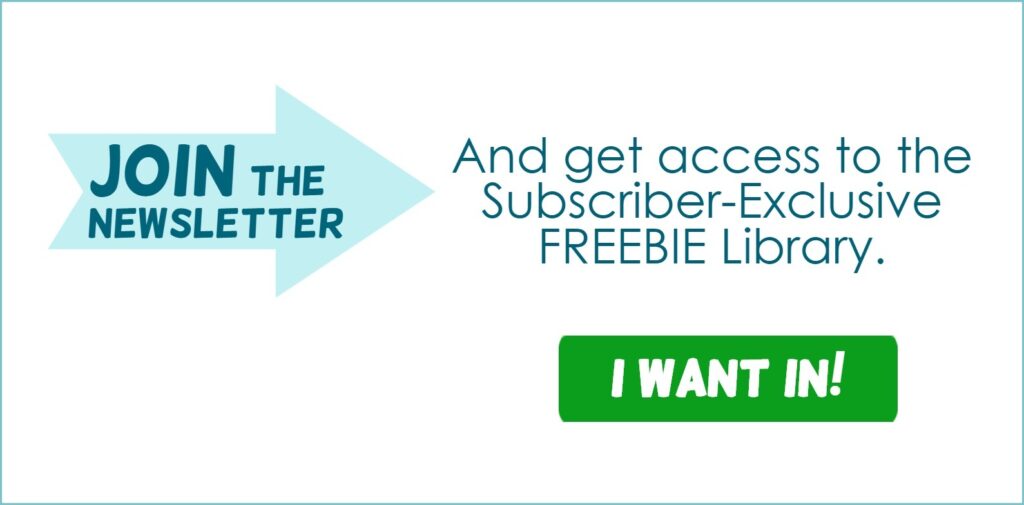 15) How To Sew Ric-Rac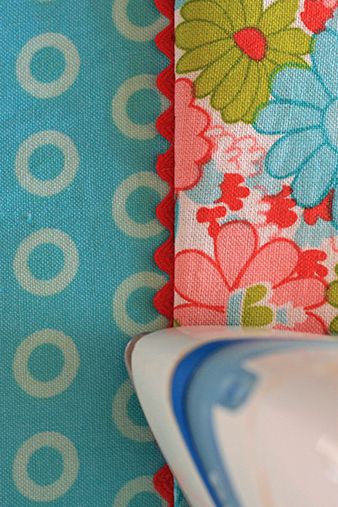 And the best part is - no pinning is needed! Can you believe it!?
16) How To Take Out Straight Pins All At Once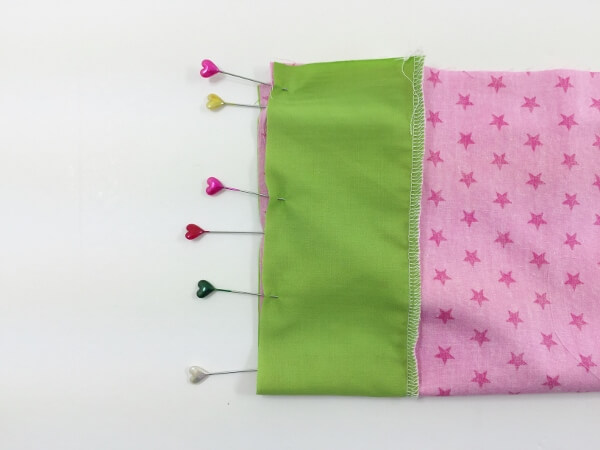 A real time saver, this one 🙂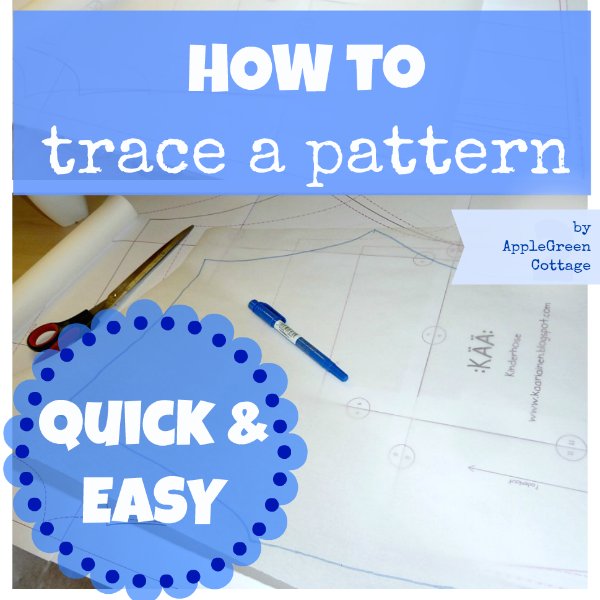 I've been using this useful life hack all the time. One of my favorites!
Hope you have found a few ideas you can use to make your sewing easier and any sewing-associated chores piece of cake. (Sorry, I still have no tricks to avoid the seam ripper, yet! If you know any, I'd love to find out!)
Cheers to easy sewing! Save these how-tos for later: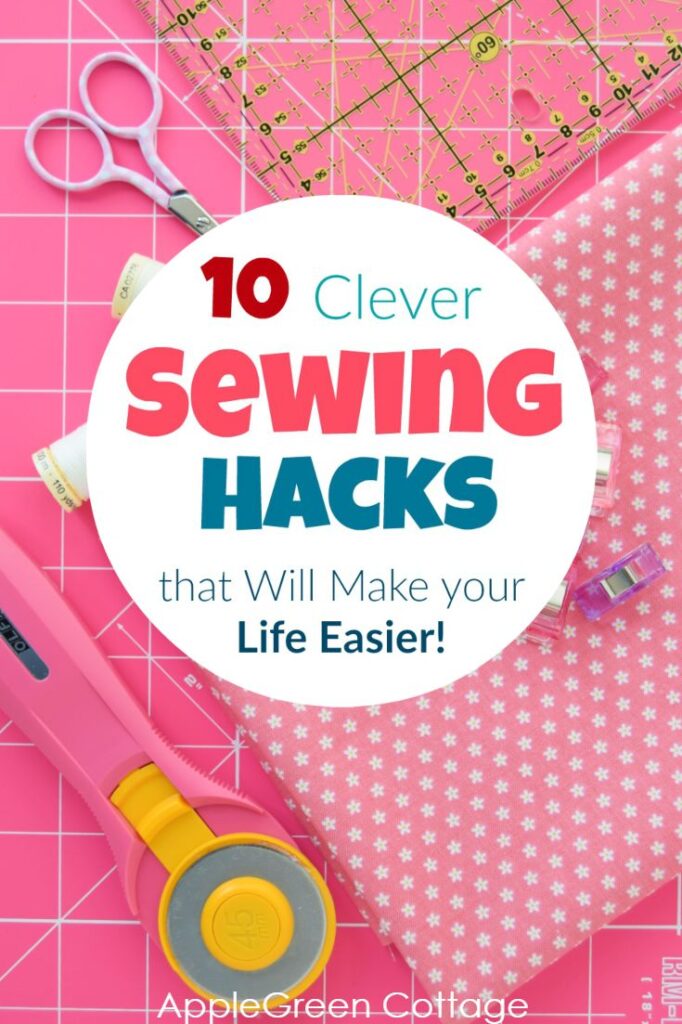 WANT MORE FREE TUTORIALS AND GOODIES?
Get email updates and never miss out on new patterns, printables and tutorials. If you sign up at THIS link, you'll also get the Fabric Hanging Basket Template for FREE, right now. A cute and easy-sew!
Or …check out this popular PDF pattern – the Aiden Cell Phone Purse - Click through to see what's on the back of this cool phone bag!