See how to string a drawstring bag. One of the easiest ways to close a diy pouch, gift bag or basket - check it out!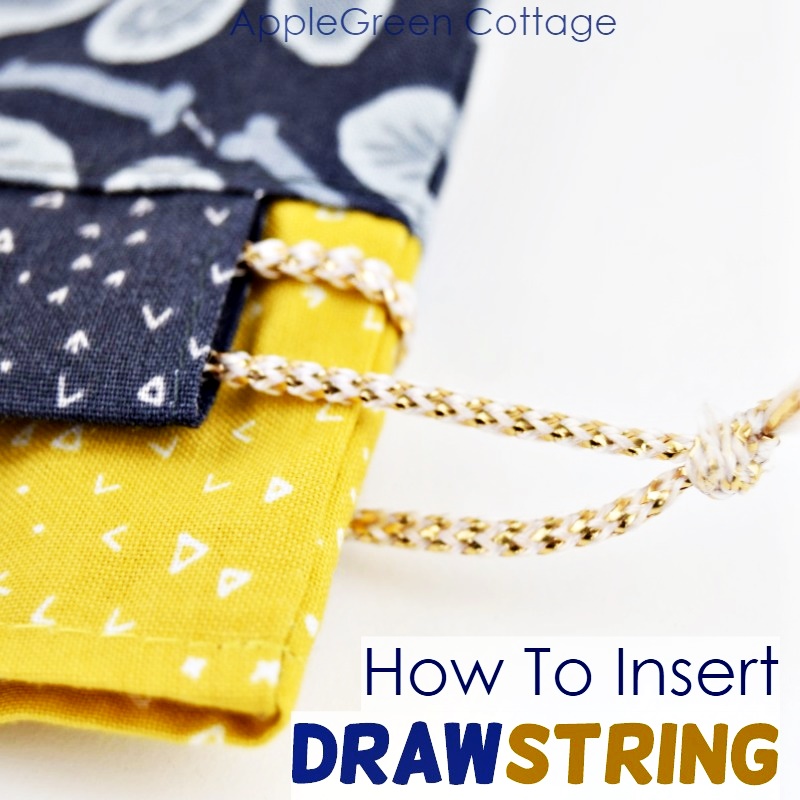 This post might contain affiliate links. Thanks for your support. Check out ALL tutorials for easy drawstring bags:
Last time, I showed you this cute
drawstring bag diy
. You're loving it, but some have asked me about additional details on 
how to put string in drawstring bag
. Kinda slow-motion way to explain it. I'm happy to help!So I'm posting these additional step-by-step instructions - hope they make sewing your drawstring pouches even easier!
How To String A Drawstring Bag
NOTE: If you're looking for the entire tutorial, here's my diy drawstring bag tutorial. For installing drawstring only, follow the next steps.
Since drawstring bag designs will vary, you might also see
this design
(my
gift bag pouch
!) However, no matter how basic or detailed the drawstring pouch or bag design, there's one simple way to install the drawstring:
And if you feel ambitious, you can add pretty drawstring stoppers to your drawstring bag. Check them out here.
Want to insert drawstrings to make a drawstring backpack? 
It's very similar to the process I described, with one single change - check it out the how to in this pretty backpack pattern and make a drawstring backpack.
Make sure to save this tutorial for later, so you can find it when you need it: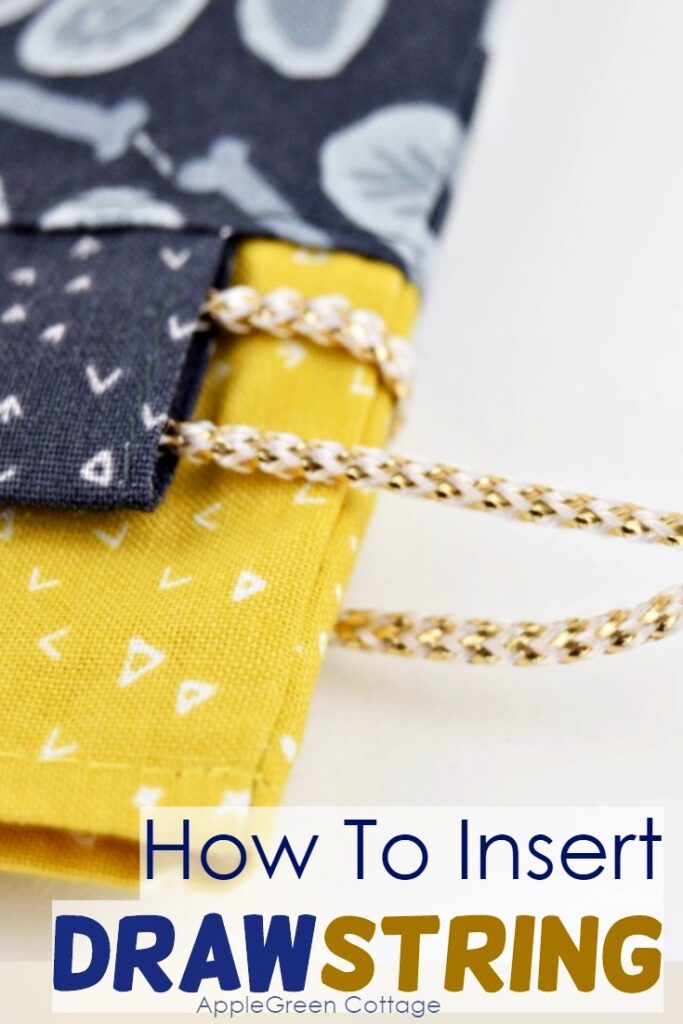 Want MORE FREE TUTORIALS And Patterns?
Get email updates and never miss out on new patterns, printables, and tutorials:
Or …check out this popular PDF pattern – the Kalina Mini Wallet in our shop. So practical!