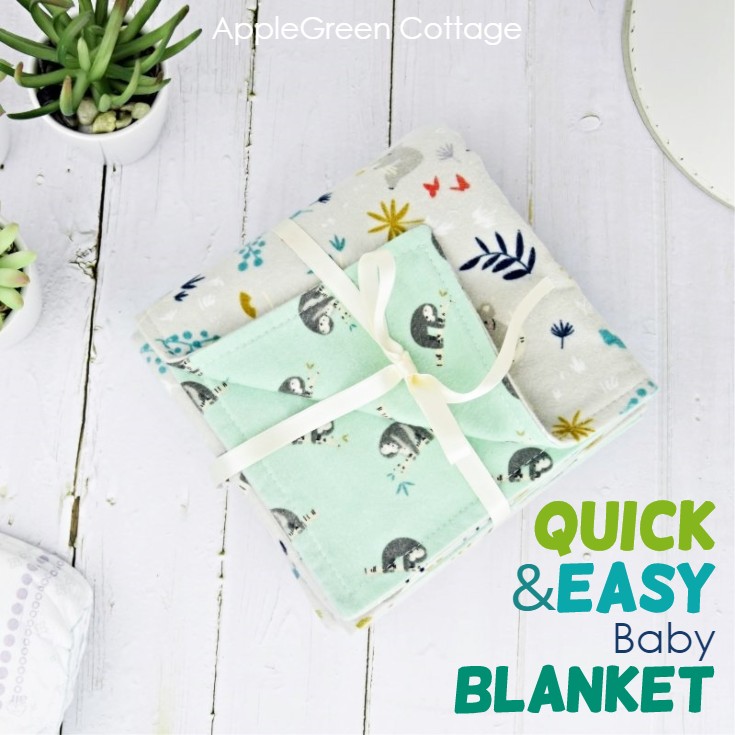 This post contains affiliate links. Thanks for your support.
Check out more baby sewing patterns:
Sewing for a baby? This baby blanket pattern will help you make the softest blanket for your baby - and it's free! It's a good project for those who are new to sewing (though you might want to see this beginner guide for sewing too!)
Baby Blanket Pattern
I recently found out about a baby boy due in a few months, so this was the perfect opportunity to sew up a few baby blankets. Together with this Ultimate Diaper Clutch, they'd make an amazing baby welcoming present!
And while sewing, I took a few photos to show you how to make a blanket for baby, so my blog readers get a new project to sew, too. A win-win!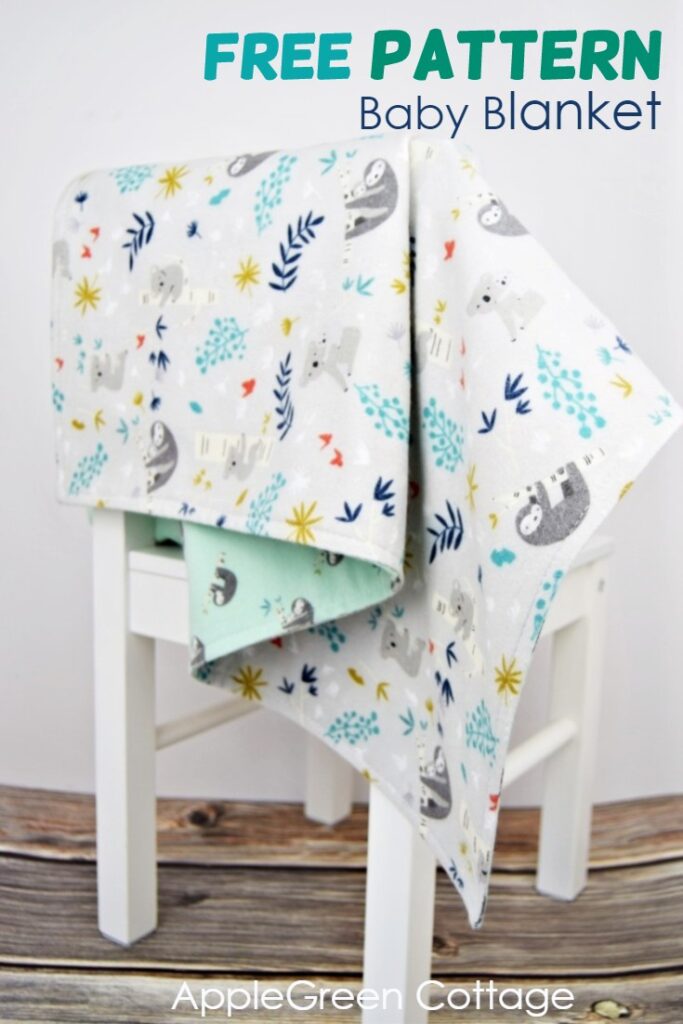 I think it turned out so cute, and it's sooooo soft and snuggly! This baby blanket is a bit larger than standard, it's 35" (89cm). Babies outgrow the small store-bought blankets so quickly, so I thought a new mom could use a larger one.
Thinking about what fabric to use, I got my hands on beautiful new designer flannel from Riley Blake Designs (So soft!) Perfect timing!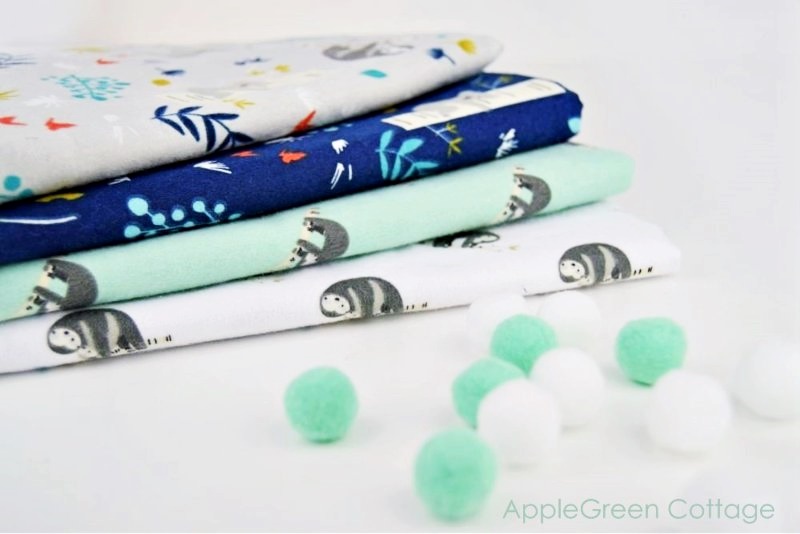 These are all flannel prints from Deena Rutter's 'Joey' collection. You can get them HERE (If it's gone, try HERE.)
When you are looking for the 'good' kind of flannel, look for one like this. It's quite densely woven, thick, and has a double nap - meaning it's been brushed on both sides. And it's 100% cotton flannel. Again, soooo soft!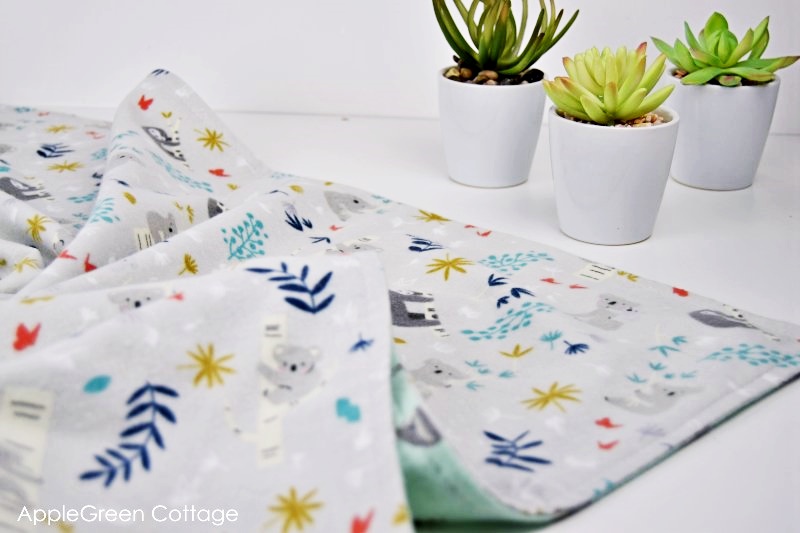 If you're new to flannel, check out these flannel sewing tips for beginners. Then visit your local fabric shop selling flannel and compare a few. You'll notice the difference even if you're totally new to fabric buying!
SUPPLIES
2 pieces of flannel, each a bit more than a yard (flannel shrinks, bear that in mind!)
matching thread
sewing machine, scissors
How To Make a Blanket For Baby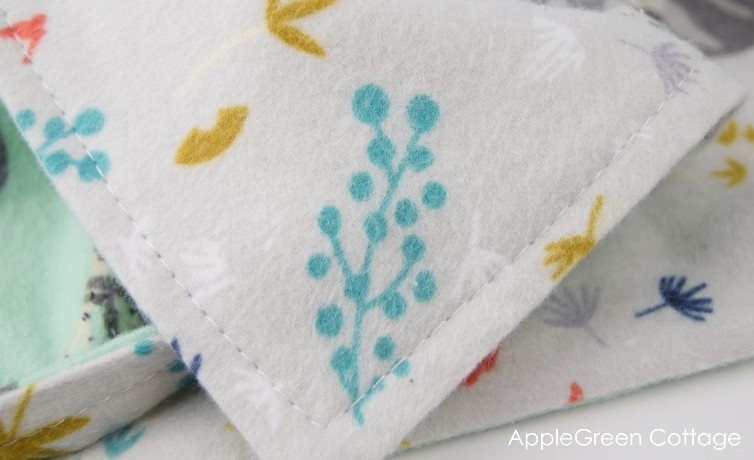 Give it a final press to set the seam and - your beautiful baby blanket is ready for gift-giving!
This big double layer flannel blanket is a perfect gift idea for new babies.
Make sure to save this tutorial for later when you need it: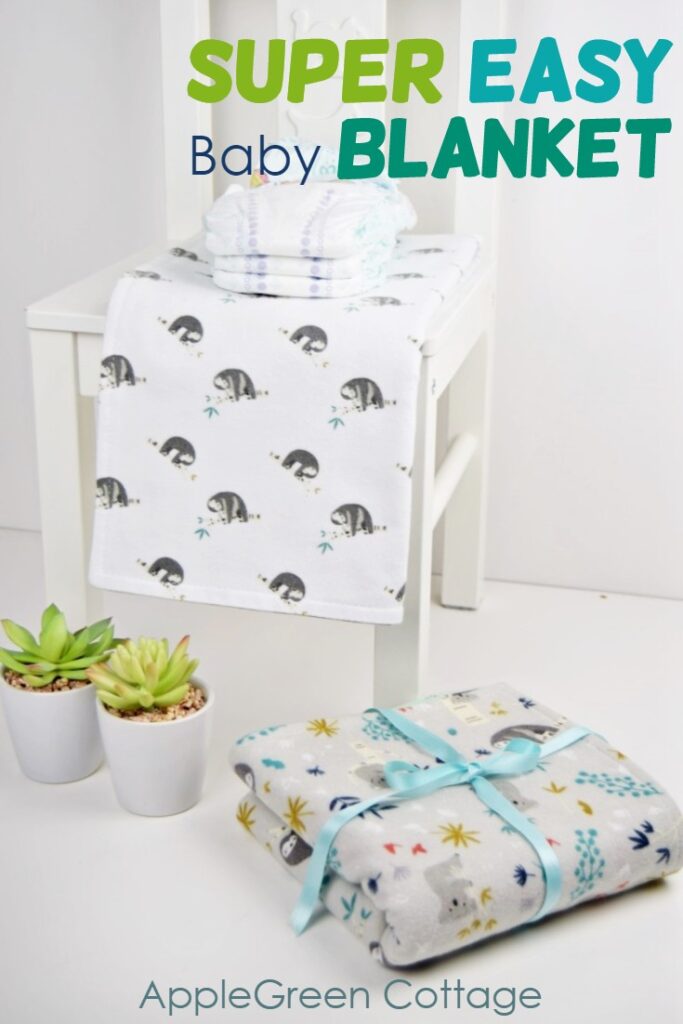 You can also make a matching bib and burp cloth set with my patterns - any new mama would love to have these! Adding this free baby hat pattern and this free baby head band tutorial to the mix - gifting these will instantly turn you into the baby's favorite auntie, forever!!
Want More Easy Sewing tutorials?
Get email updates and never miss out on new patterns, printables and tutorials. If you sign up at THIS link, you'll also get the Fabric Hanging Basket Template for FREE, right now. A cute and easy-sew!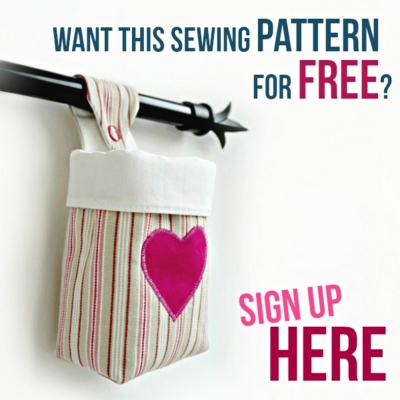 Or 
check out this popular pattern: 
Ultimate Diaper Clutch
 - mix and match the fabric prints with the above-mentioned projects and you've got a perfect baby welcoming gift every new mom would love to get!