See how to make a felt button snake. This diy button snake is a quick diy toy for kids that can me made within minutes - nearly no sewing skills needed!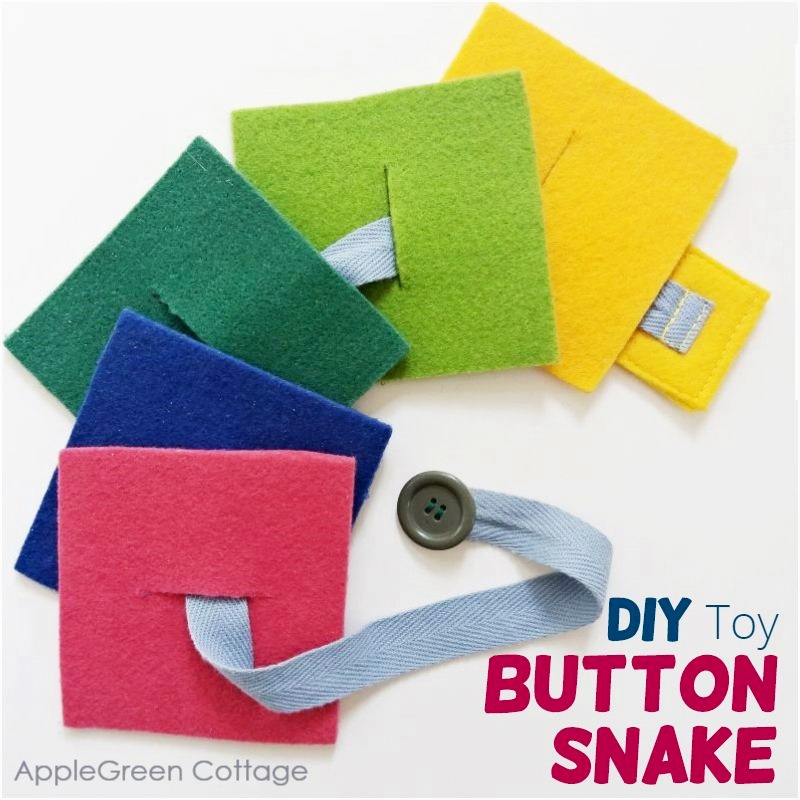 This post may contain affiliate links. Thanks for your support. If you like easy crafts projects, you'll love these:
Felt Button Snake
This clever diy button snake is one of the all-time favorite toys among toddlers, encouraging learning buttoning and fine motor skills through play. Easy and quick to make - check it out!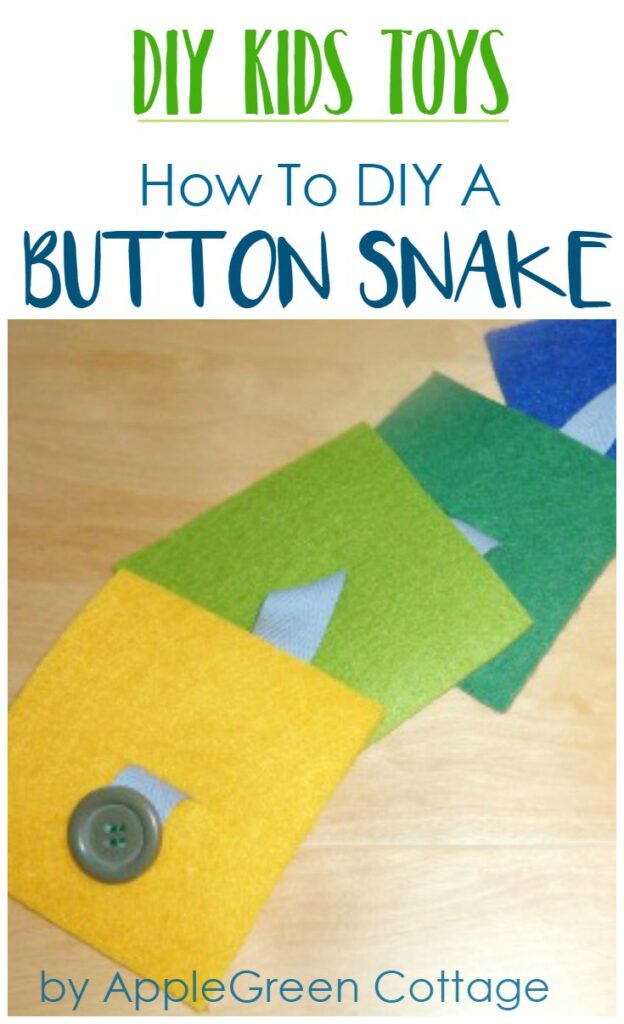 Even if you never sew, you'll love this project. It's quick and totally simple, even appropriate for older kids to make, if they know how to sew by hand. (Of course, adult supervision is recommended when kids work with sharp objects like needles.) Perfect to sew their first button!
Supplies to make a felt button snake
a button
a ribbon (the soft, cotton grossgrain ribbon is great!)
several pieces of (thick) felt
a sewing needle
Make sure the needle eye is small enough to fit through the holes in the button. preferrably, I just choose the large buttons, and large needles, especially when kids are the ones sewing the button on the ribbon.
How To make a felt button snake
This is a really easy project, and perfect for kids. the older sibling can sew one as a gift to their younger ones. imagine the pride and the feeling of accomplishment when gifting something they've made all on their own!
Step 1 - Sew On A Button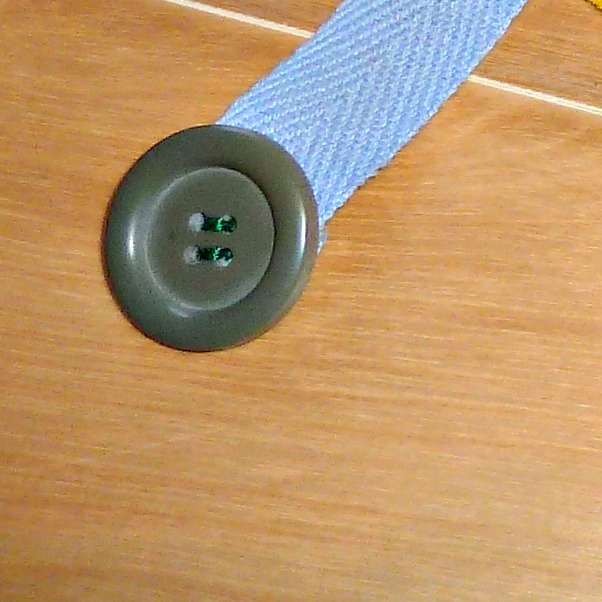 Sew the button to one side of the ribbon. Never sewn a button yet? I've got you covered, check out a quick video how to handstitch buttons.
Step 2 - Finish the other End Of ribbon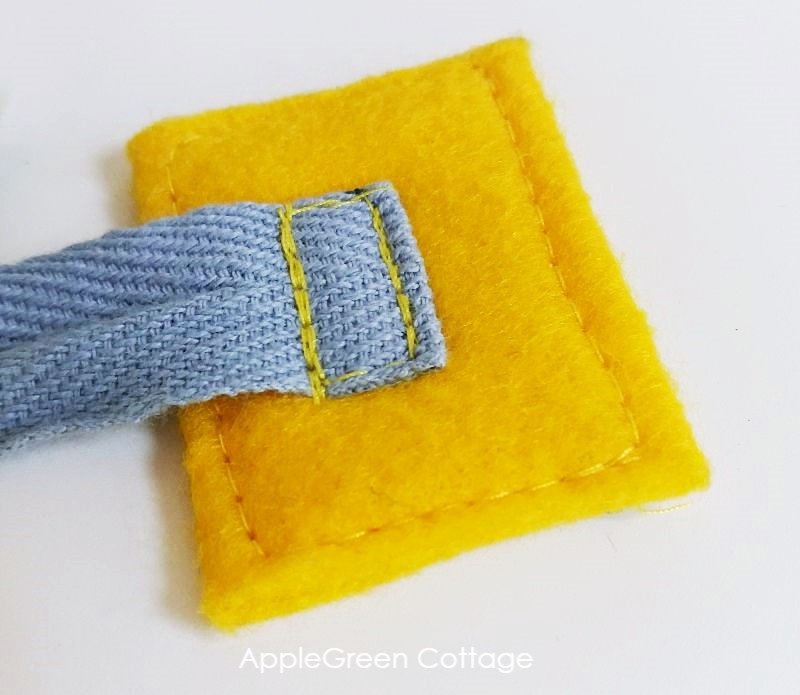 Sew a small piece of felt on the other end of the ribbon (to prevent the squares from sliding off the 'snake'). I did it on my machine, but actually hand-sttiching any piece to make the end a bit bulky will work. Perfect for kids to practice!
Step 3 - Cut the Felt Pieces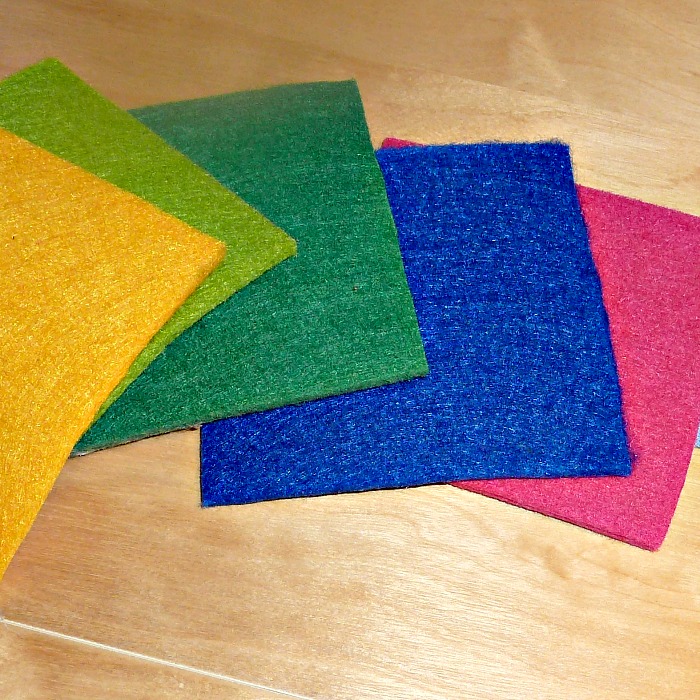 Cut the pieces of felt to your liking (I chose squares) and cut a buttonhole into the middle portion of each piece.
Step 4 - Cut Slits in the Center of Felt Pieces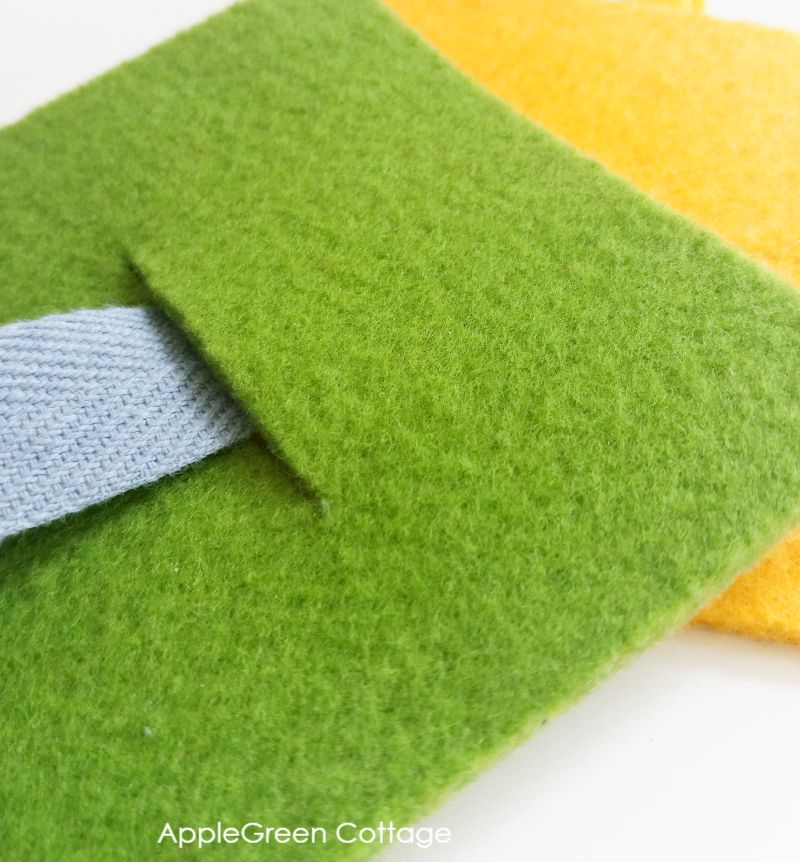 Cut slits into the center of your felt pieces, just a bit wider than the button size to enable smooth buttoning.
4) Done - the play can start!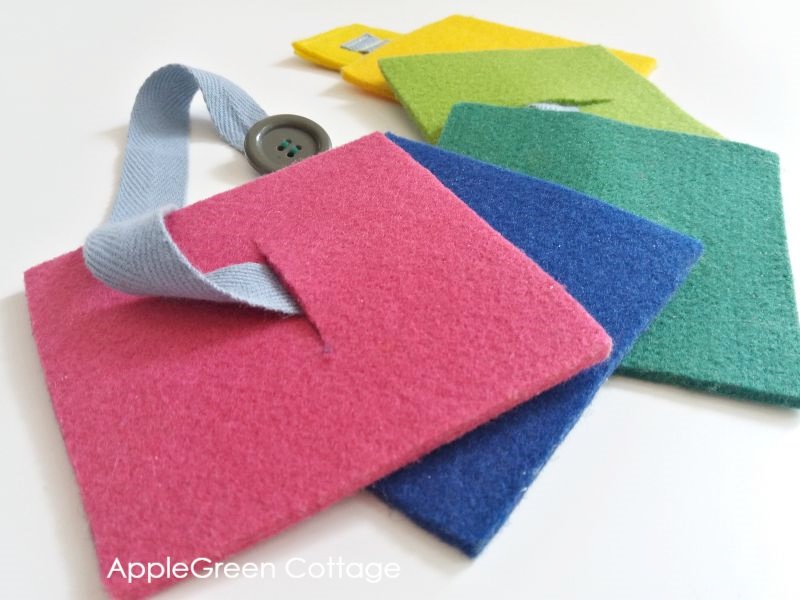 I like button snakes because you can make them in so many colors! I make one here and there, as present for toddlers. And if you're like me, I am nearly 100% sure you want to make one for you too, right now 😉
I hope this tutorial has been helpful. If you liked it, share it or save the image below to Pinterest, so you'll have this how-to available any time you need to sew a quick diy gift for small kids: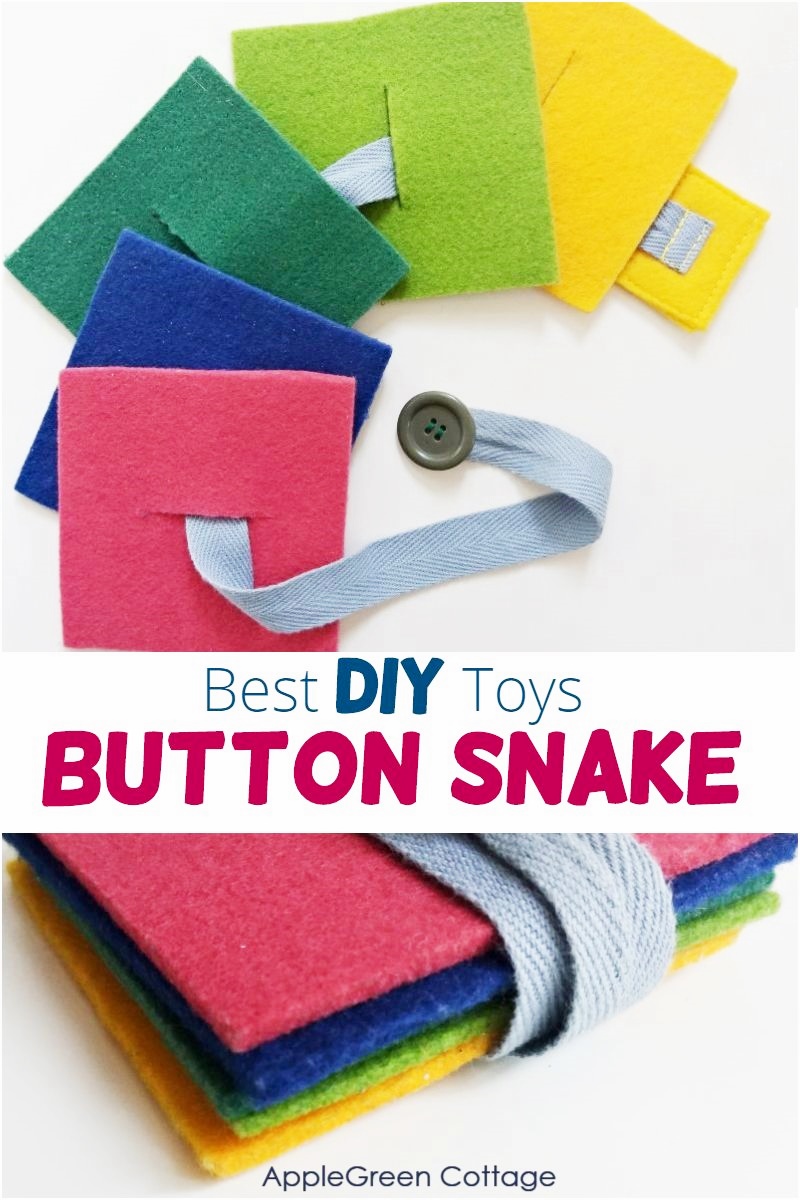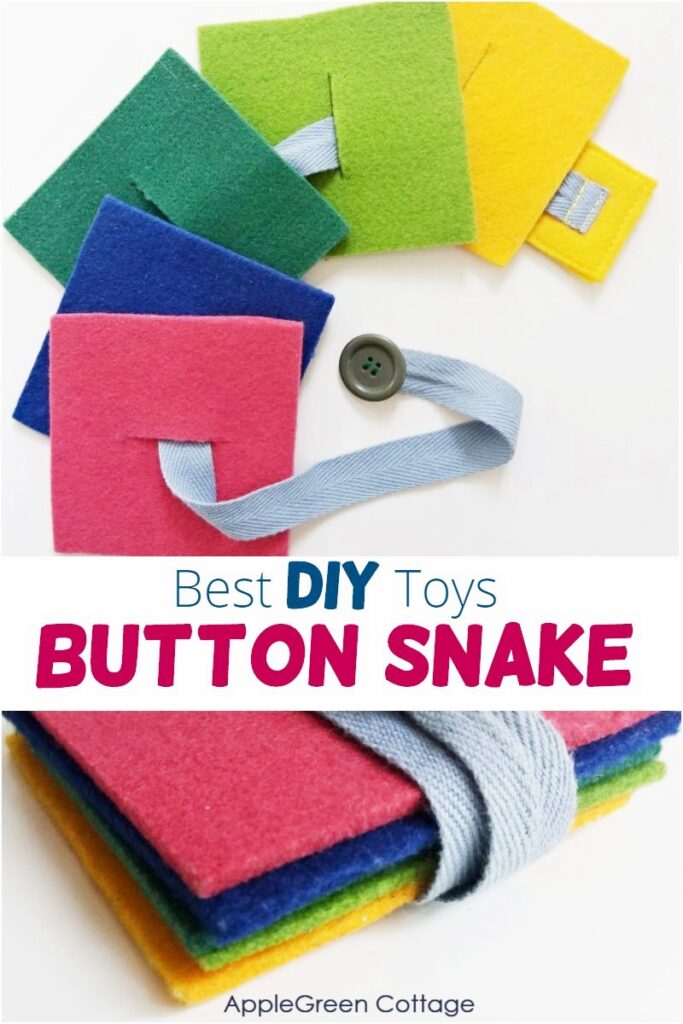 Happy buttoning!
WANT MORE FREE TUTORIALS AND Patterns?
Get email updates and never miss out on new patterns, printables and tutorials:
Or check out this popular pattern in our shop: Ultimate Diaper Clutch - a perfect baby welcoming gift every new mom would love to get!