Easy sewing tutorials and patterns everyone can sew. Have fun!

Damjana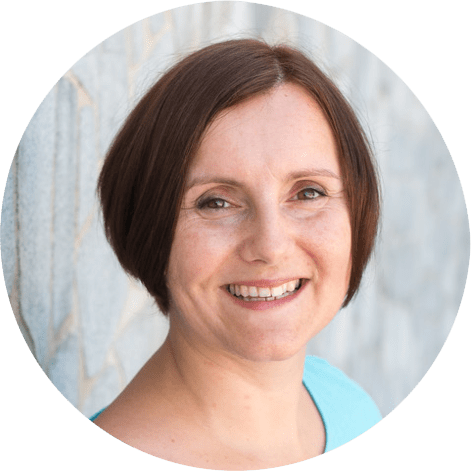 Hi, I'm so glad you're here! I'm Damjana, the owner and designer here at Applegreen Cottage.
I love to sew, and I love the way sewing brings people together.
I create easy-to-understand sewing tutorials and patterns anyone can use, helping you learn to sew while having fun.
I sell my patterns in my own online pattern shop. Check out what my customers said.
Why AppleGreen Cottage?
Here it is, plain and simple: I strongly believe, and see, every day, how sewing and crafting can change a life for the better. My life as well as YOUR life. I notice it on a daily basis, from every little comment and enthusiastic response from you, I hear it from people who come here to learn something new. It pretty much always feels like an enrichment of their lives.
And me, seeing it happen, well that's an amazing feeling. So yes, AGC is here for you. Join us, create, learn new amazing things, mingle, and have a great time!
I love the way sewing brings people together.

Damjana
About the Blog
If you love to sew and create, you'll feel right at home here!
Feel free to search through my crafty projects, there are way more than 100 free patterns and tutorials here. I've been making a lot of things - but do you want to know what my readers say it's the VERY BEST stuff at AppleGreen Cottage? It's my FREE Sewing Tutorials and Patterns.
My biggest goal is to make sewing and crafting fun for everyone.
And to help you learn to sew beautiful handmade items - the easy way!
More About Me
I'm a mom to 2 adorable kids, and a partner to an amazing man who supports me in every step of my creative journey that's turned into a successful small business. And who always helps when I crash the website!
In addition to being
the Content Creator for the blog and
an Avid Crafter, I'm also
a Savvy Sewist (no diploma),
English and German Language Translator (MA diploma plus 12 years of translation work in corporate finance, accountancy, audit, and taxes departments),
Coffee addict,
Family Trips Planner, and
Manager of Lots Of Little Things.
And I'm kind of nuts about crafts and easy sewing projects. No wonder! I was lucky to be born into a family where my mom taught me how to hand-stitch, crochet, knit and tons of other things. And I knew how to sew BEFORE I knew how to read and write, and loved it so much! I sneaked behind my grandma's back to start using her precious Singer machine. Still remember when I broke a needle, pulling really hard on a piece of cotton when I was attempting to sew a softie for the first time. Thanks, grandma, for not being angry - and for explaining to me that we didn't need to buy a whole new sewing machine because of that! (I really was sure it was THE end for the machine. Pheeew!)
Feel free to contact me: damjana (at) applegreencottage.com. I love your emails and reply to each and every one!
And don't forget to share photos of what you sew, I'd love to see them! ❤
Why the name Applegreen Cottage?
At some point, just when I was thinking of starting a blog, I realized I had surrounded myself with an unreasonable amount of apple green color. It's still my favorite color (if someone hasn't noticed) and it's been spilling over into my projects and anything I create on these pages. And also, a cottage was the space (albeit digital!) I needed to store my creations. That's how the AppleGreen Cottage blog got its name.
The blog takes more of my sleep time than planned, but hey, everything is manageable as long as there's coffee 🙂
My Sewing Patterns
I started adding payable patterns to my large free-pattern collection, hoping they would someday assure an unlimited supply of coffee for me, or even cover all trips to my local fabric shop store. Then an amazing thing happened: I am so lucky to have readers who LOVE my patterns!
But don't take my word for it - see what my customers say!
Now, while I might still occasionally spend a little of that money on coffee and fabric, I am happy to say my blog and pattern designs have evolved into a business that helps to feed my entire family. Thank you!
And here's my SHOP (link). Make sure to check it out, and grab a bunch of freebies when you sign up for my weekly newsletter!
Happy crafting! Damjana
Customer Reviews
Check out what my customers said.