So you love sewing but not so much the pattern tracing work? This sewing tip is for you: 6 easy and fast solutions to get the (right size!) pattern from the template. My favorite and 5 more readers' favorite ways for how to trace a sewing pattern from a paper template. Each only takes a minute!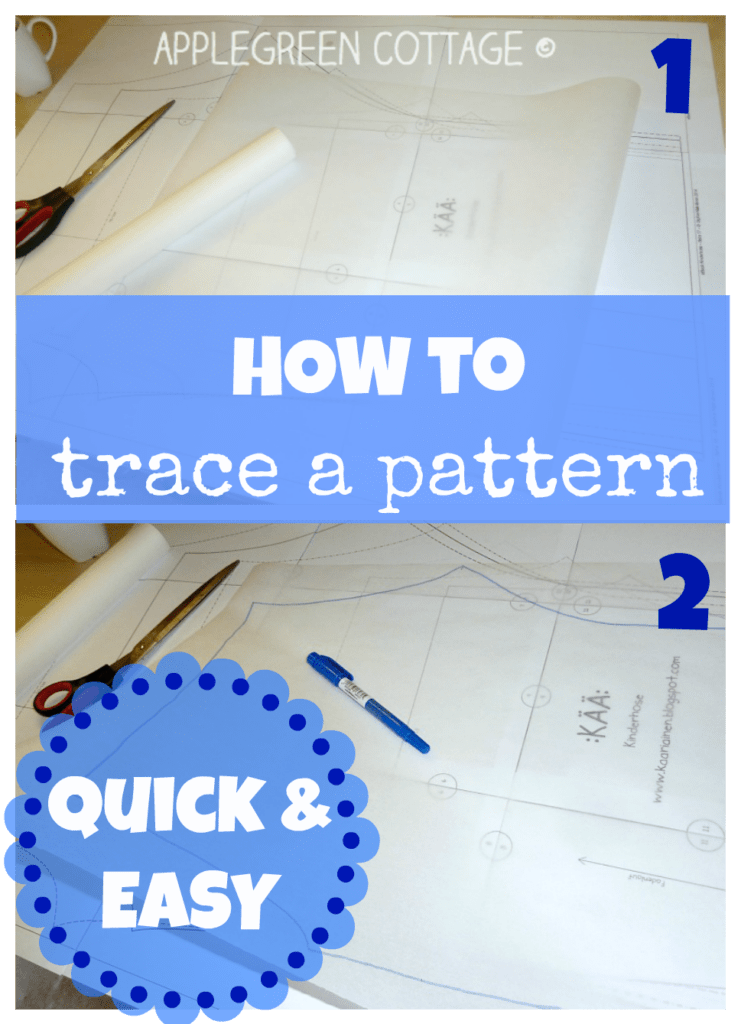 Also, make sure to check out these smart and useful sewing related tips:
How To trace a sewing Pattern
So you like sewing, just like me. And use the multi-sized patterns, just like me. You know, the ones sold in sewing magazines like Burda, Simplicity, or internet pattern stores that sell paper patterns. And you want to jump straight to sewing, immediately, just like me? I know, I know, the prep work before the actual sewing is a bummer, especially tracing the pattern. It takes forever, right?
Whenever I wanted to sew something bigger than a hat or a ball, there's that additional cumbersome work that needs to be done BEFORE any cutting and actual sewing can happen: tracing the large pattern from the template onto the fabric. Oh, I hated that! I wanted to sew, not to trace and draw...
But then, I found out about this easy and super fast solution to get the (right size!) pattern from the template. Wanna see what it is? (Update: and I added tons of alternatives!)
What I Use To Trace A Pattern
Simple.
Baking parchment paper. It is semi-transparent, and that is what makes it easy to use. Super easy.
You'll need:
your multi-sized pattern
a piece of baking parchment paper (update: see alternatives below!)
a permanent marker
 Also, a printed pattern. If you've never printed a pdf pattern, here's how to print and assemble a pdf pattern. Useful!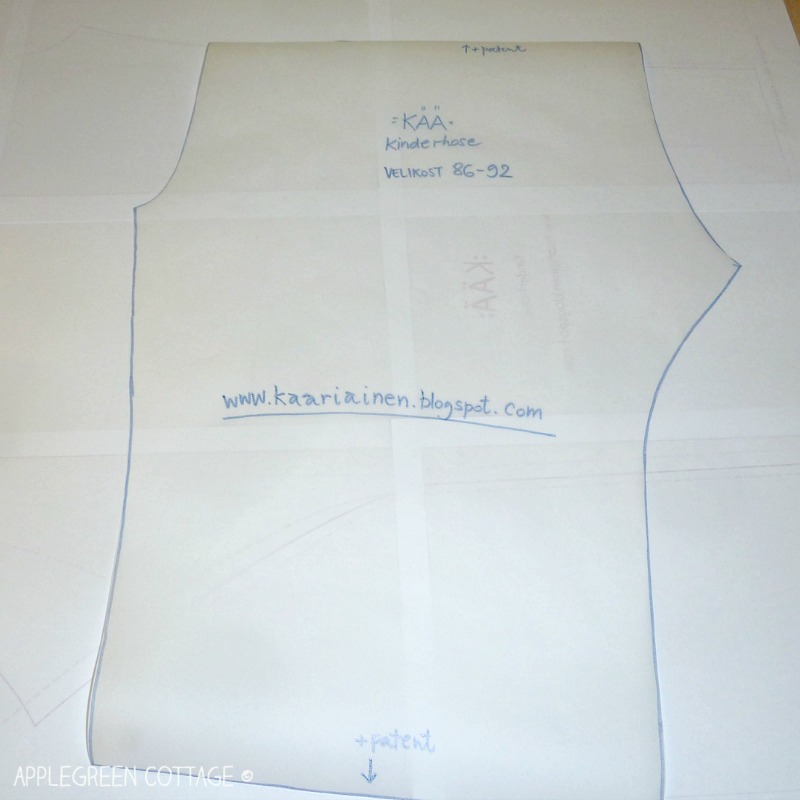 HOW-TO trace a Pattern:
Simply place the pattern on a flat surface
cover the entire area you want to trace with a piece of baking paper
trace the (right size!) line of the original pattern.
Cut it out and - voilà!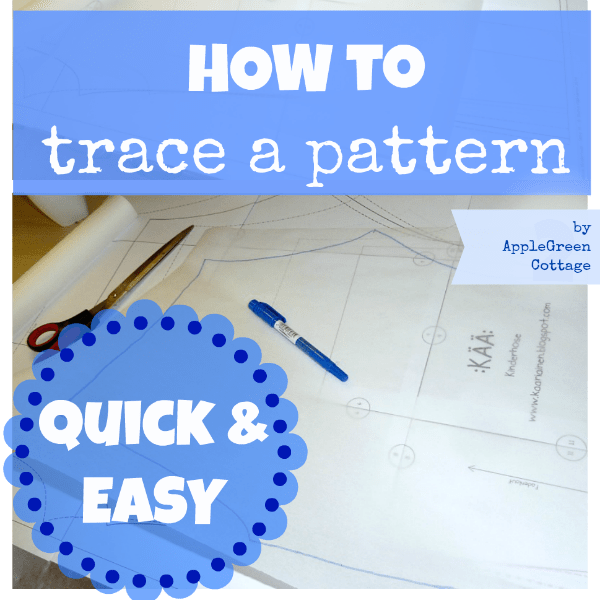 Judging from the readers' response, this is one of your favorite solutions for pattern tracing! Some of you have come up with even more ideas and I find them super useful, so I'm adding them here:
5 More SMART Ways To Trace A Sewing Pattern
In addition to my favorite way to trace a large sewing pattern, I'm adding 5 more solutions - all smart and easy to implement.
More materials to use for tracing sewing patterns:
medical exam table paper which is available in rolls.  It is basically light-weight tissue paper available in Amazon.com. (Iris, thank you!)
freezer paper - you can cut your pattern piece then fuze it to the material with a HOT, dry iron, then cut the fabric and peel off the paper. It can be used multiple times.
you can trace your patterns on to lightweight sew-in interfacing in the size you want. This sticks to most fabrics eliminating the need for pins! (thank you, Paula and Phyllis!)
you can use Swedish Tissue (from Amazon online) to trace patterns; it's sturdy enough to sew and use as a muslin on which you can make fitting changes. Then take it apart and you have a custom fit pattern in just 1 step.
Bosal Create-A-Pattern - it can be pinned on the body and have a better drape.
Was this article helpful? What else would you need? Let me know, I love helping out!
Also, feel free to save this pattern tracing tip to Pinterest, it will save you time on your next sewing project: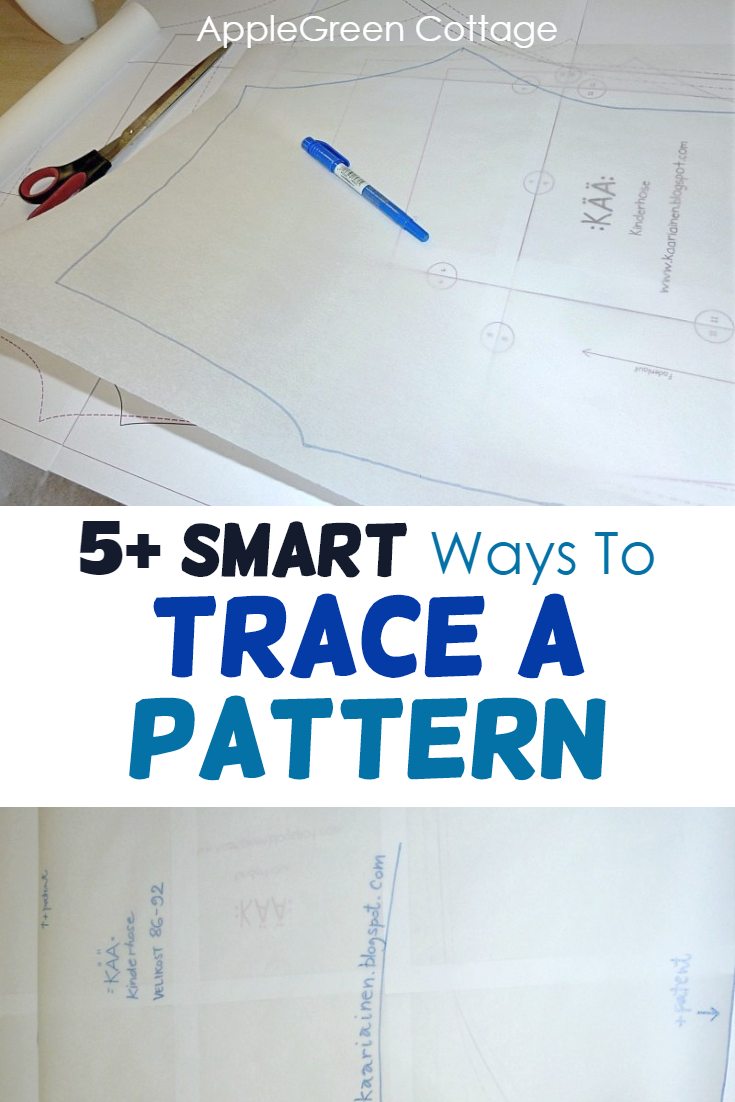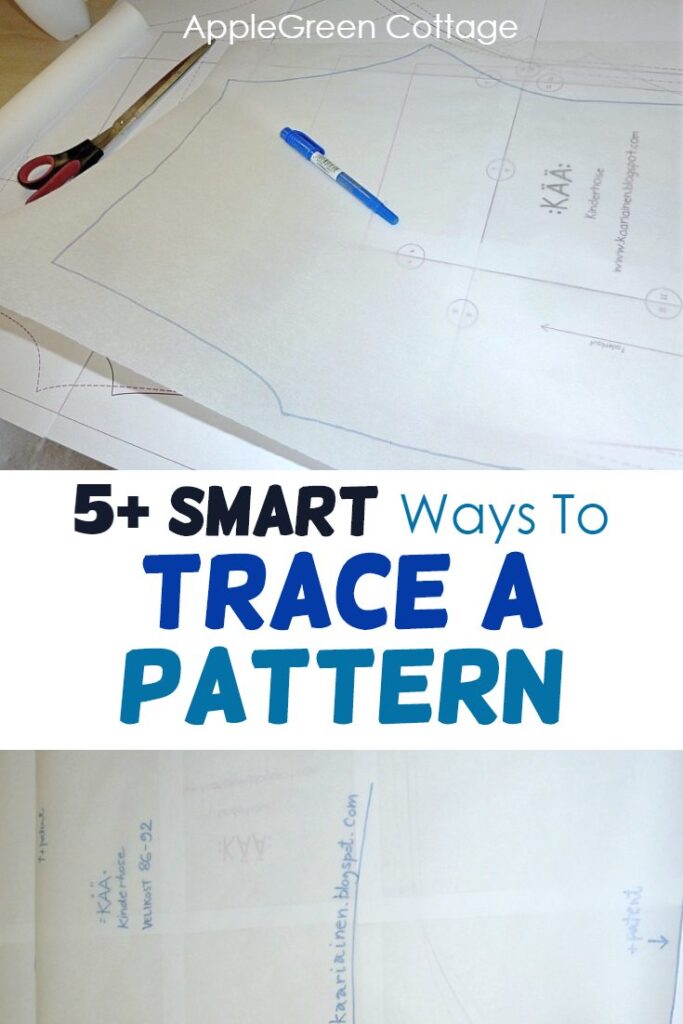 WANT MORE FREE TUTORIALS AND PATTERNS?
Get email updates and never miss out on new patterns, printables, and tutorials: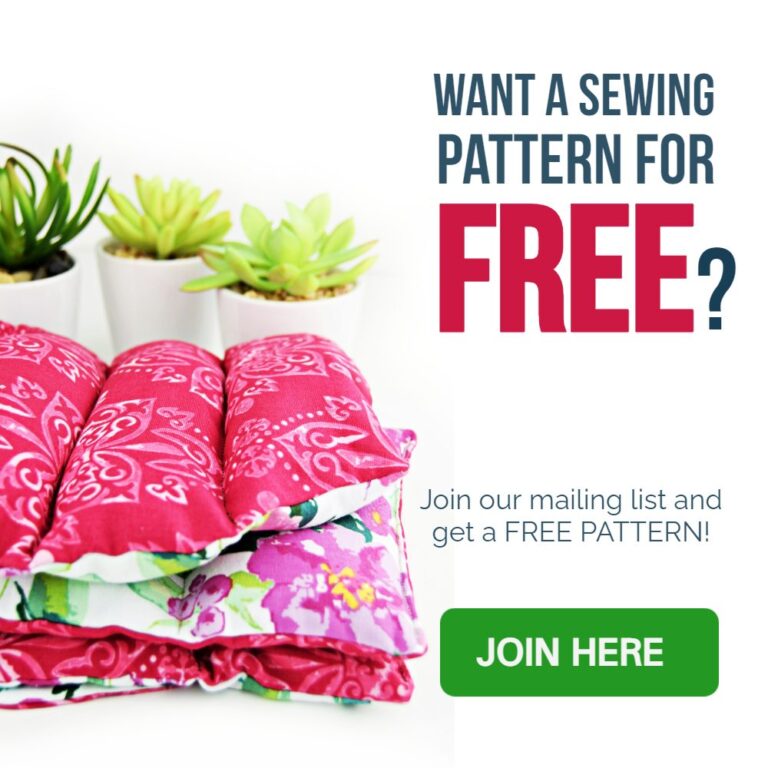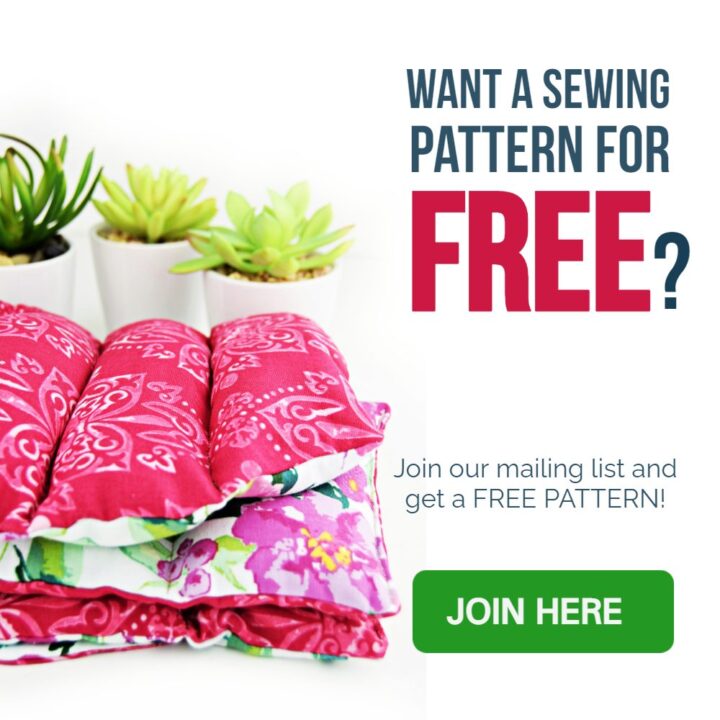 Or …check out the Mia Clutch pattern in our shop. One of my quickest and easiest pouch patterns, and it has a nice little folding hack you'll love!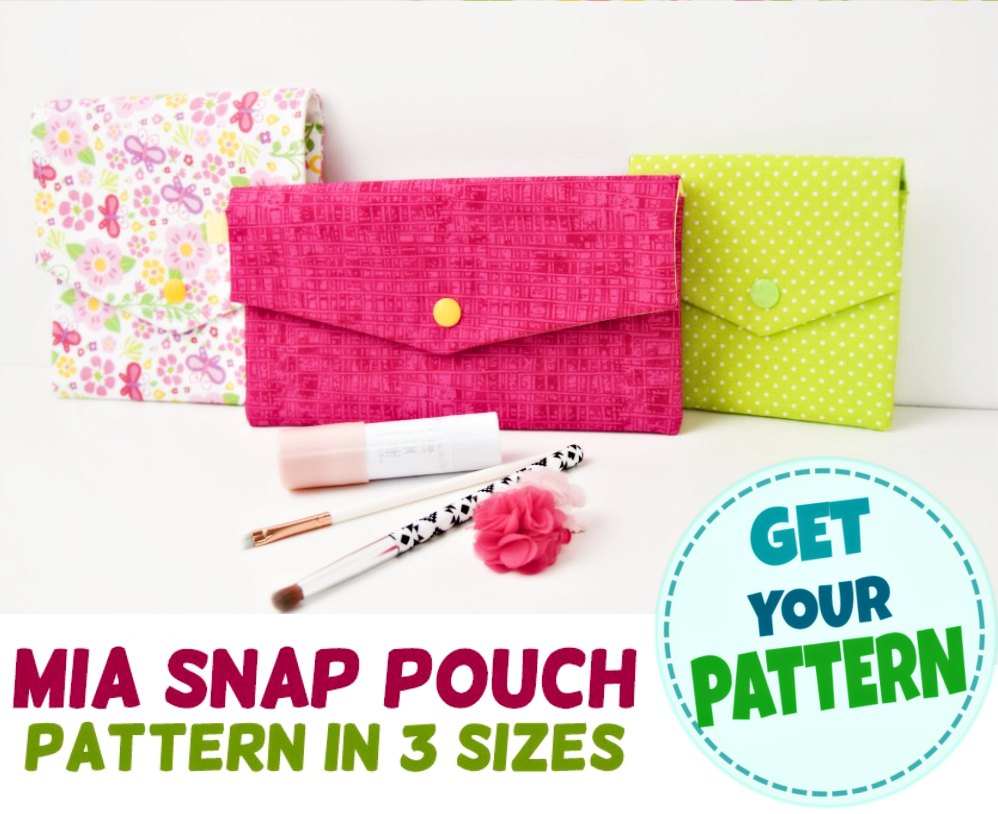 Beginner-friendly, no zippers at all.