Check out the best diy Christmas gifts to sew! Are you ready to make the best diy Christmas gifts this year? These easy Christmas gift sewing projects will be just right for you - Check them out!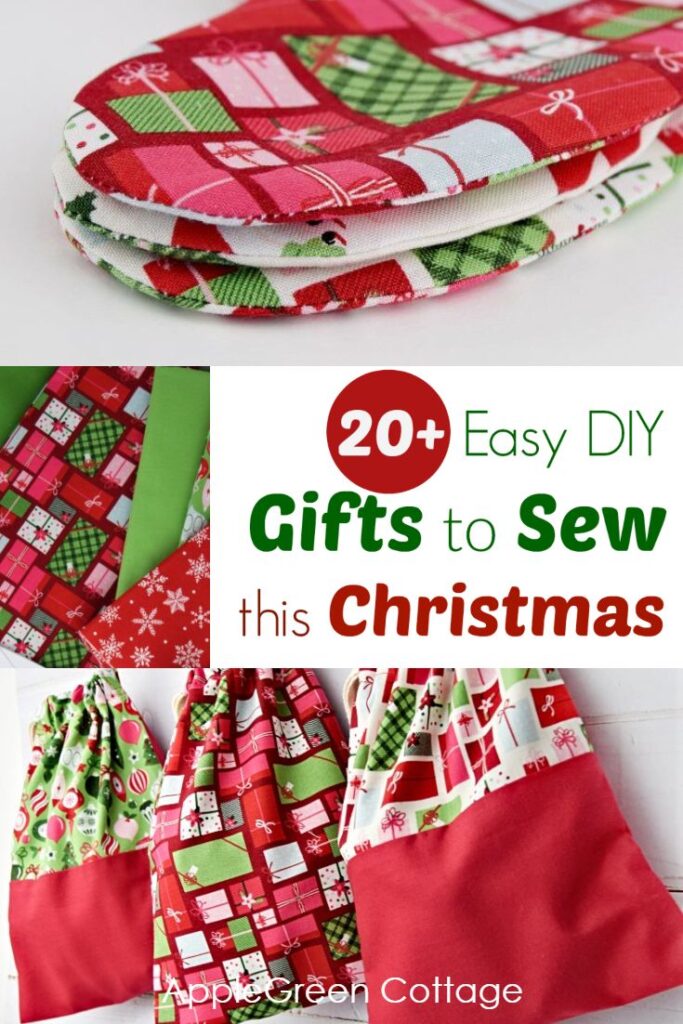 First off, there's tons of Christmas sewing projects on this blog. Feel free to check them all out, including these ideas:
Diy Christmas Gifts To Sew
Need inspiration and ideas to sew easy but adorable and useful diy Christmas gifts for your loved ones? Let me help you with that! Now, off to these 20+ simple and quick to make Christmas gifts to sew this holiday season. You'll love them!
No time to sew now? Save this list to Pinterest for later - use THIS link or pin the image below: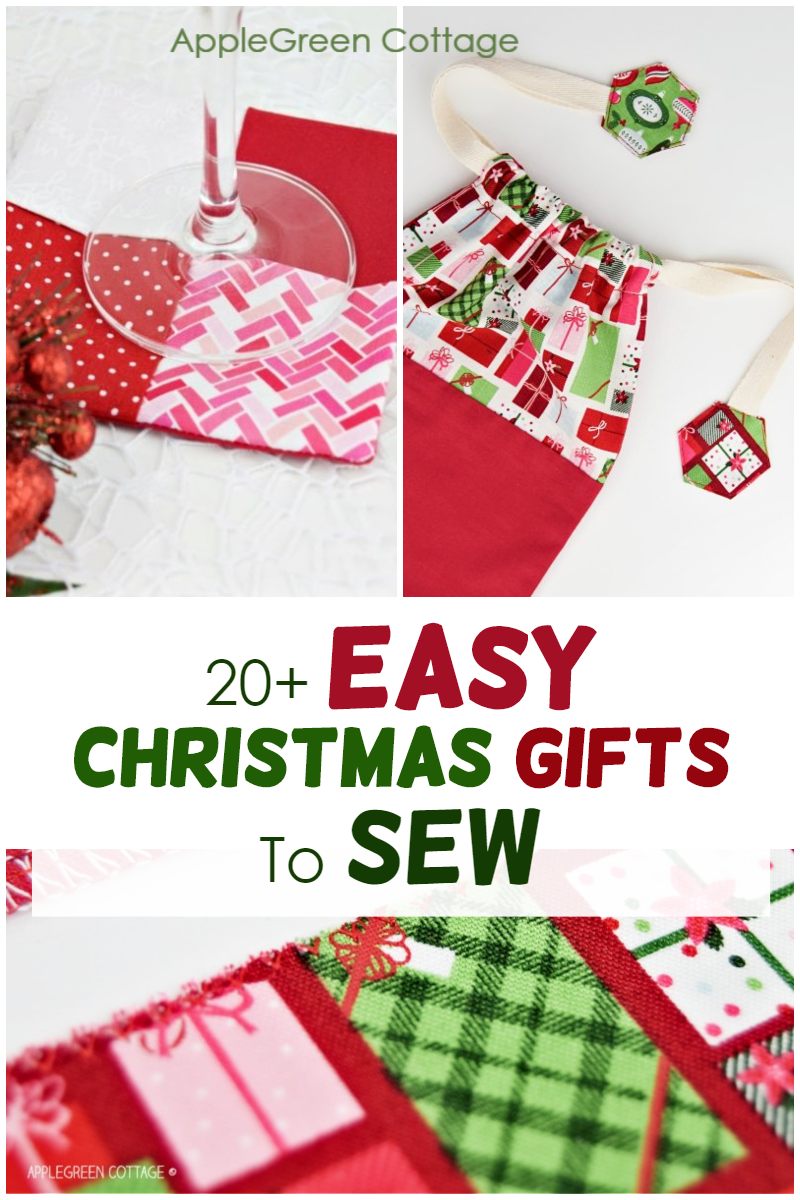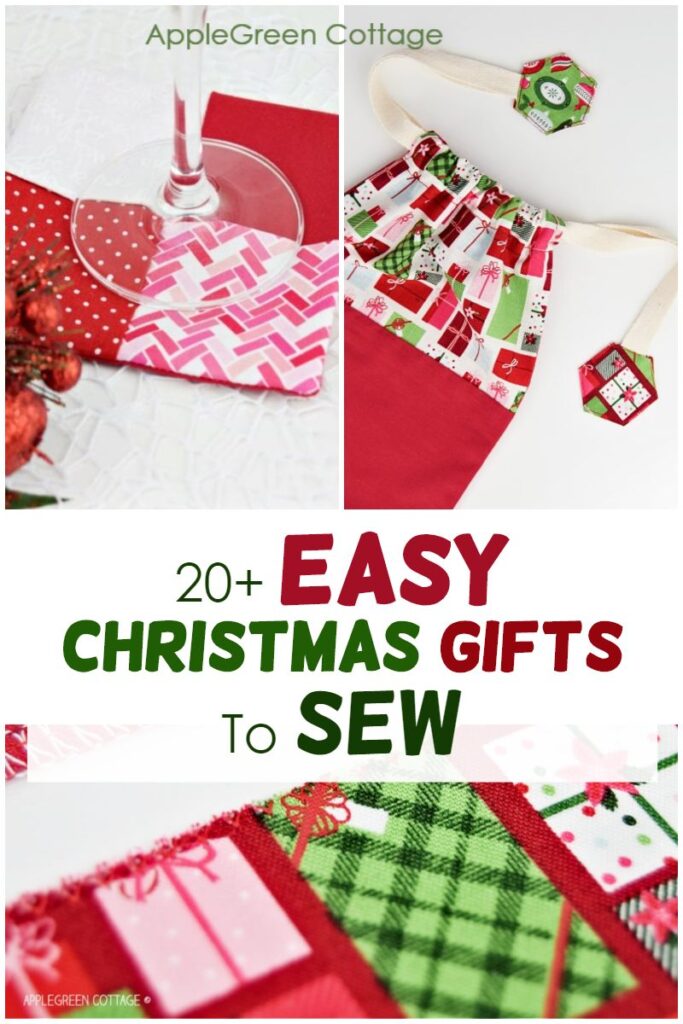 Nearly all of these Christmas gift ideas include PDF sewing patterns, with directions and all! Simple. Clear. Easy to follow. Perfect beginner sewing tutorials with easy patterns for sewing Christmas gifts for friends and the entire family.
1 - Christmas Stocking - FREE Pattern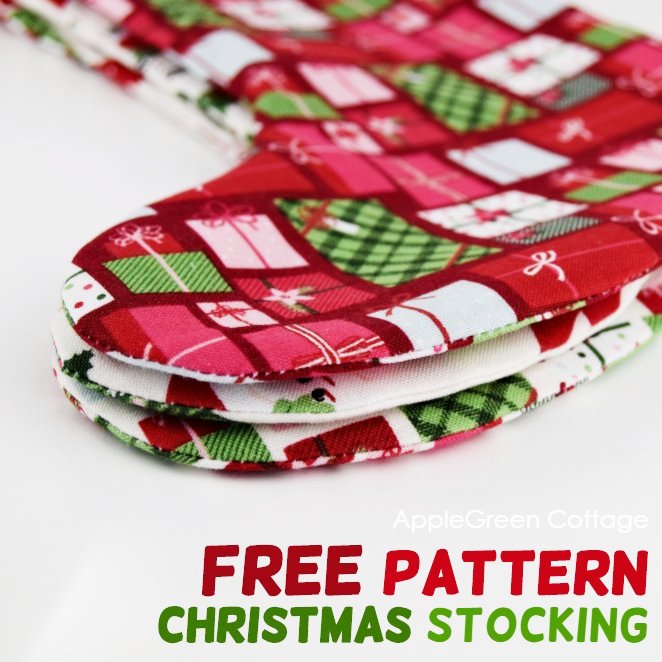 First things first: you can sew a perfect set of diy Christmas stockings for the whole family that can be reused every year. They are super easy to make and gorgeous Christmas gifts to sew.
And they are reversible, so you'll be able to match them to your Christmas decor for years to come.
Visit the tutorial, or check out this short video to see how easy these are to sew:
2 - Christmas Gift Bag Pattern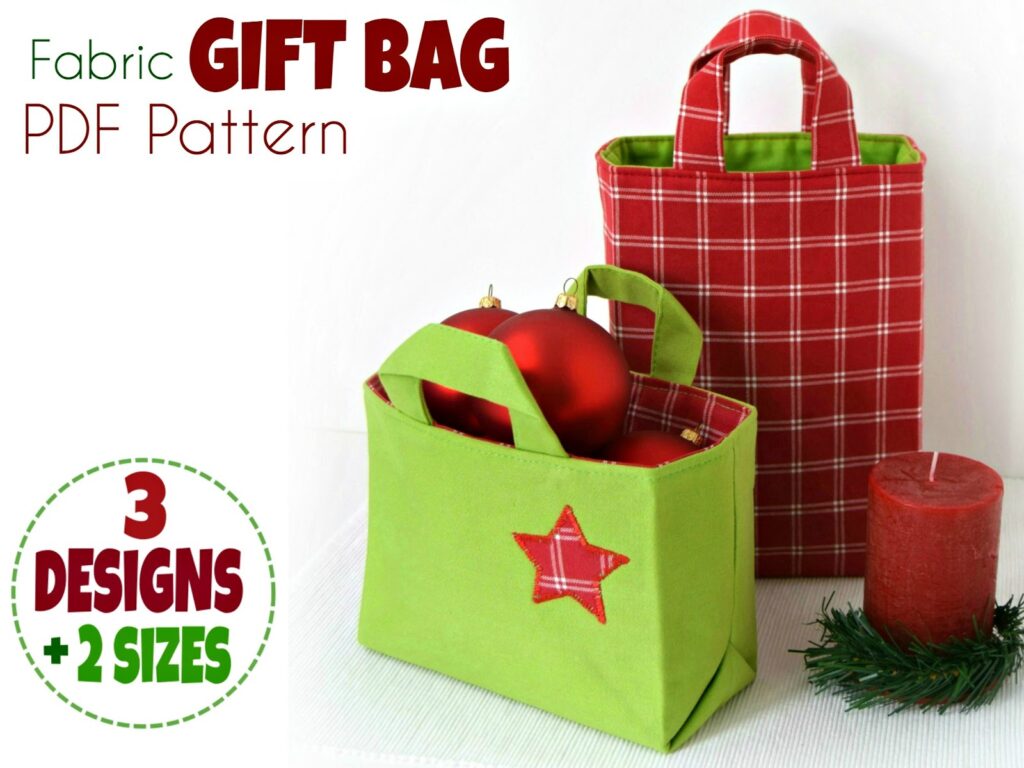 Why not make your own, beautiful DIY gift bags? It's easy and quick - and the boxed corners are made the EASY way! (The best sewing hack ever!)
This gift bag pattern comes in 6 variations, perfect to hold all your Christmas gifts. The PDF pattern has detailed step-by-step instructions with lots of photos, tips and a Sew-to-Sell license. More here: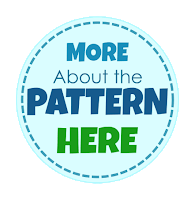 3 - Diy Christmas Pillow With Applique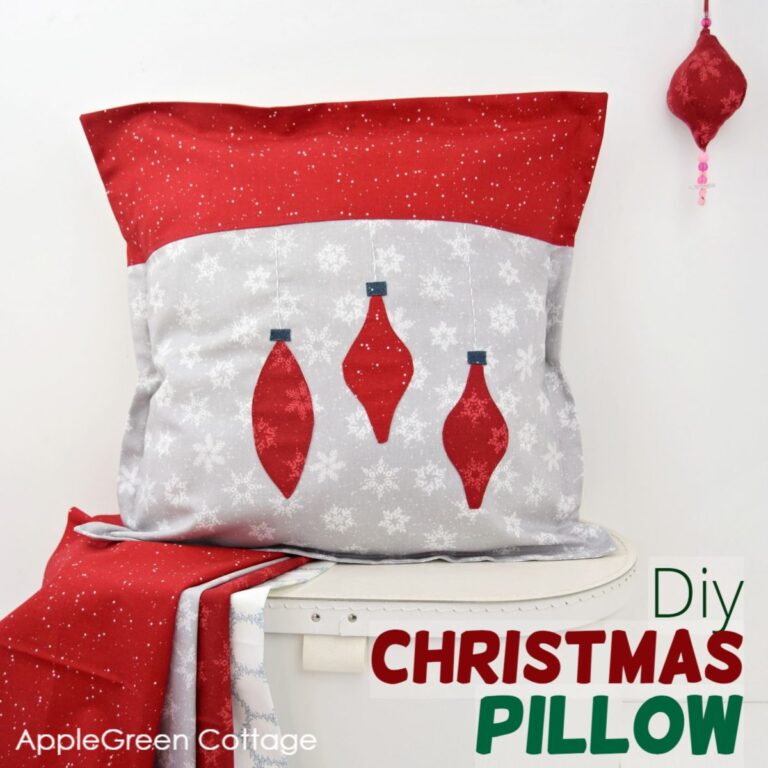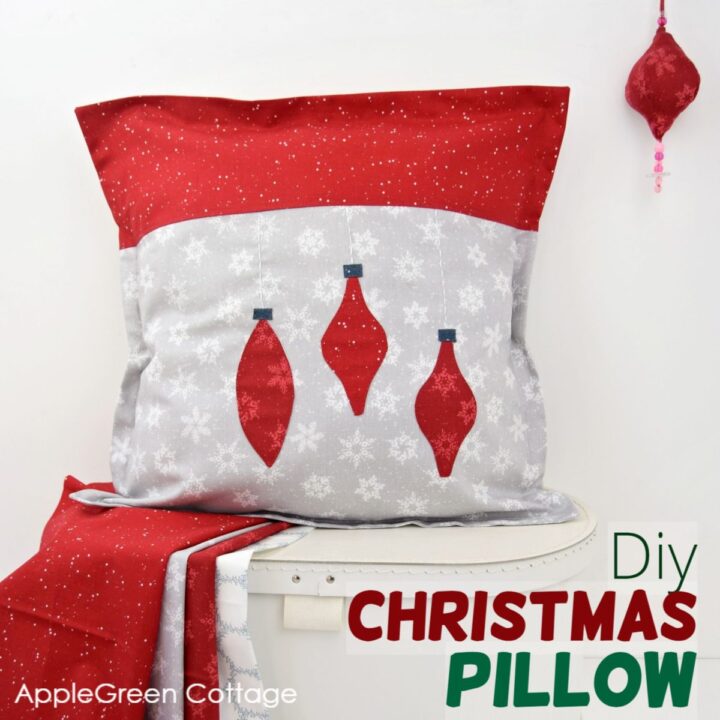 This classic Christmas pillow in beautiful reds and silver-grey looks so classy. Nobody will guess how easy it was to make, and you can tailor it to any size and any style! Make sure to grab all the free templates for your Christmas pillow here at AppleGreen Cottage. (and the baubles shown in the pillow cover are part of this easy felt ornaments list - check it out!)
4 - Good Looking Gift Card Holder
This easy gift card holder – just in case you want to give your loved one a choice to choose their own gift, this doesn't mean it can't be wrapped in a handmade fashion!
5 - Easy Diy Gift Bags - In Minutes!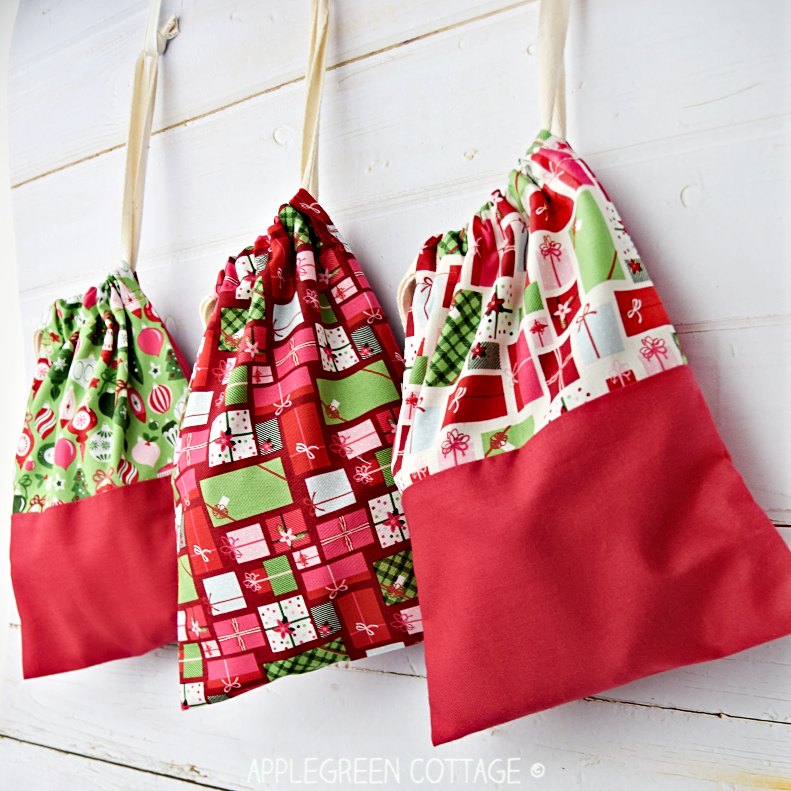 It feels so good to make all holiday gifts by yourself - but sometimes that's just not possible! Here's a last-minute diy gift bag tutorial you can use to make all your (store-bought) Christmas gifts personalized and give them a touch of that handmade feel, even when you can't manage to diy your Christmas gifts!
6 - A Free Pattern Bundle - Holiday Sewing Patterns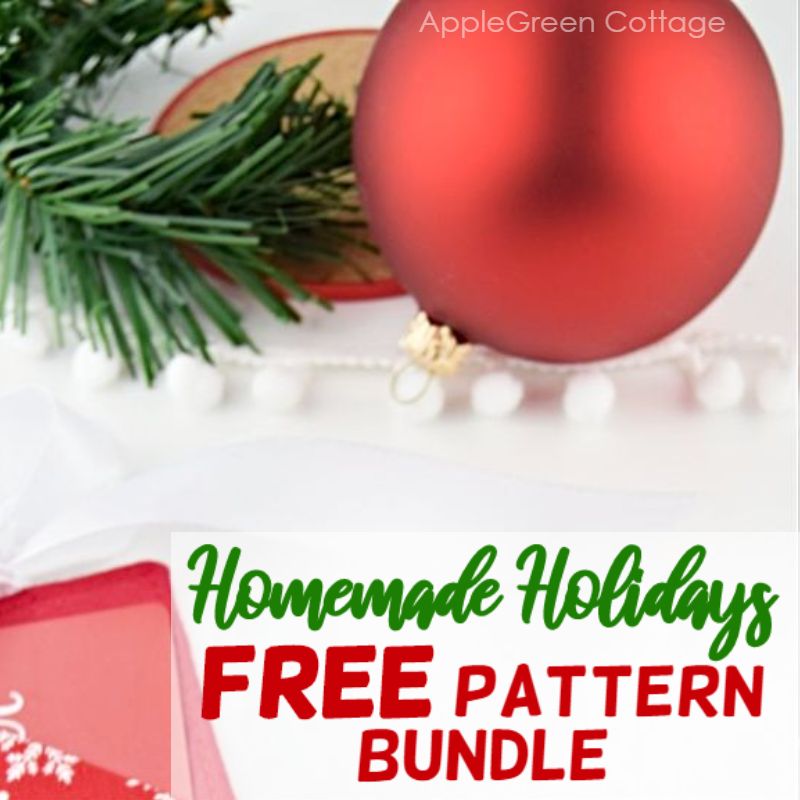 This bundle is a gift from me to all AppleGreen Cottage followers. It's a free pattern bundle you can use to make your holidays handmade, cheerful, and pristine. This holiday patterns bundle includes more than 10 free sewing patterns waiting for you to make this year. And I'll be adding more this year too.
Next weeks should bring you even more free patterns and tutorials for holidays. Make sure to sign up for my newsletter if you haven't yet, so you don't miss out on them!
UPDATE: MORE templates to be ADDED to the Homemade Holiday FREE Pattern Bundle!- Join our mailing list here, so you don't miss out on any new tutorials!
7 - Super Easy Diy Christmas Coasters To Sew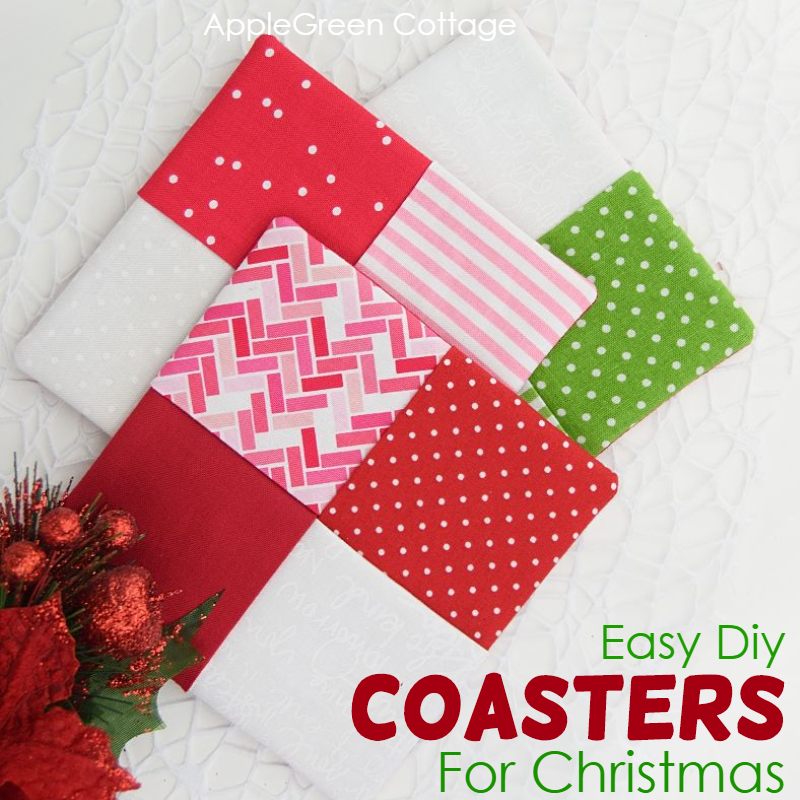 These diy Christmas coasters are the latest thing I've sewn. They are ridiculously quick and easy to sew and make perfect little diy holiday gifts - You won't believe how easy they are to diy!
8 - Cutest Mini Fabric Bin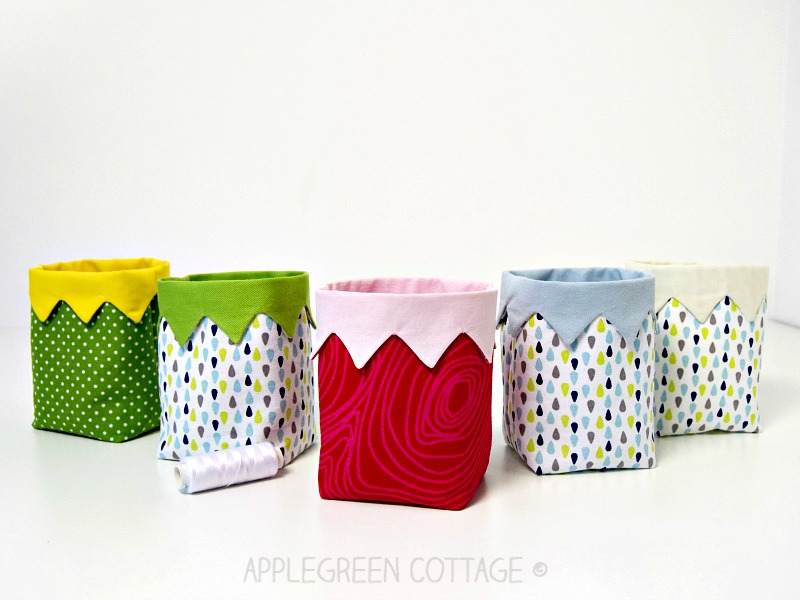 This is an easy beginner sewing project that uses only little material and doesn't take a lot of time to complete, something adjustable, simple and beautiful. I'm talking about the sewing pattern for a unique, adorably cute DIY mini fabric bin with a fold-over bunting top.
9 - Diy Christmas Gifts To Sew For A New home (Really Easy!)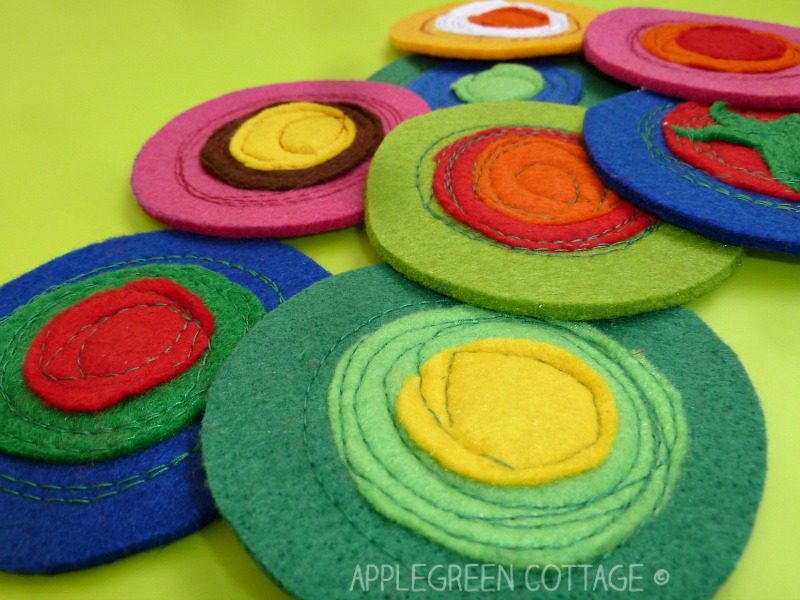 Colorful DIY Felt Coasters These easy felt coasters will be an eye-catcher at any party, and make a perfect homemade Christmas gift!
10 - Hanging Basket Pattern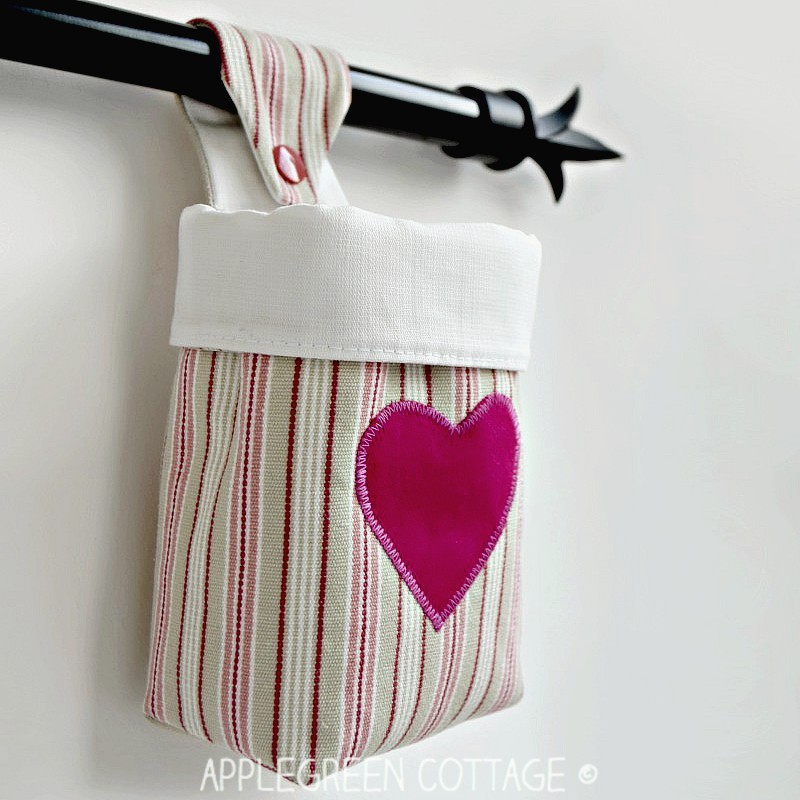 Get this lovely basket pattern FOR FREE here at this link when you join our mailing list. And when you sew one, share a photo!
11 - Diy Christmas Garland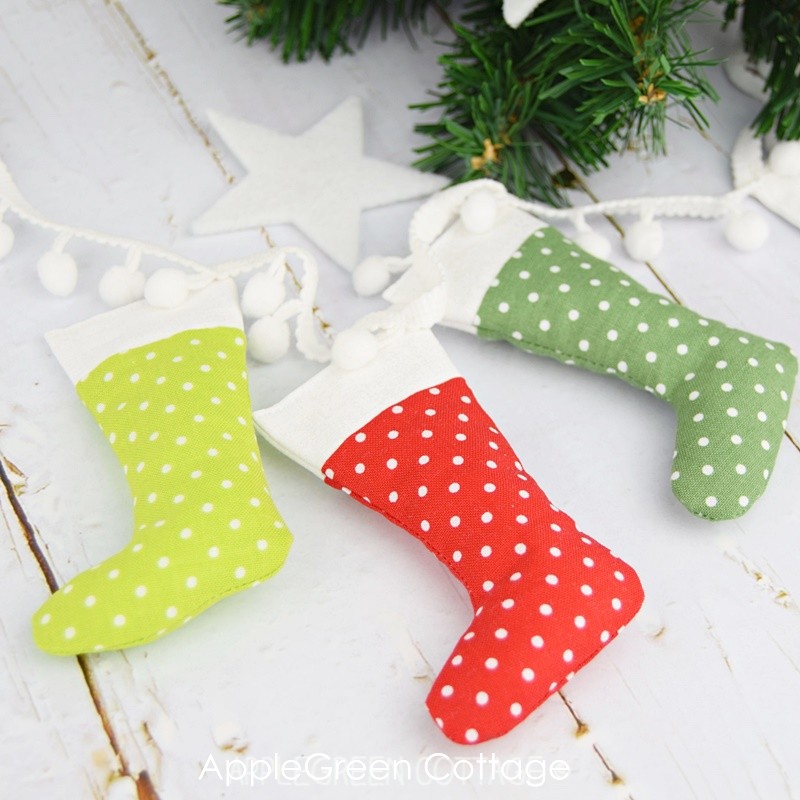 Make a beautiful garland to decorate your home this Christmas season - I designed and published a mini stocking pattern in 3 sizes, and added a tutorial - all free for you to use and make your holidays beautiful! Get the free Christmas stocking garland pattern here
or watch a quick presentation video so you see how easy these are to sew:
12) The Prettiest Santa Bag Free Pattern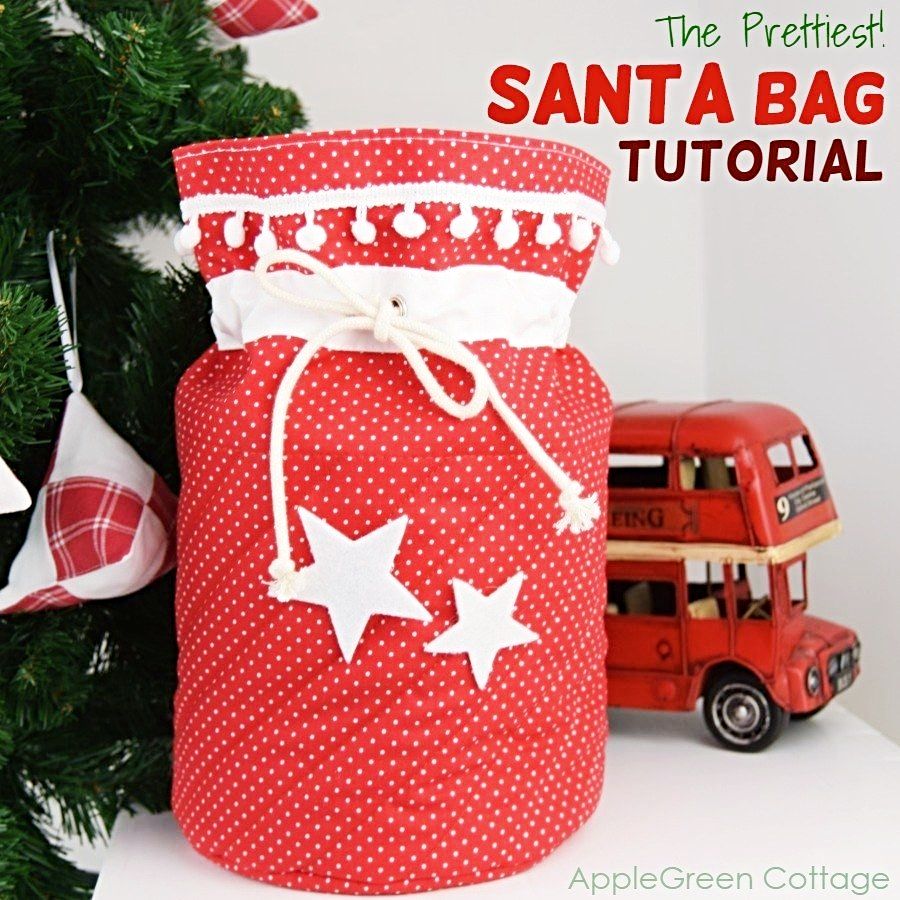 This cute diy santa sack is sure to bring a lot of smiles to your child's face, year after year. It's sturdy and stands on its own, a special holiday piece of home decor, adn ot can be used for years to come. Get your free pattern for santa sack here at AppleGreen Cottage.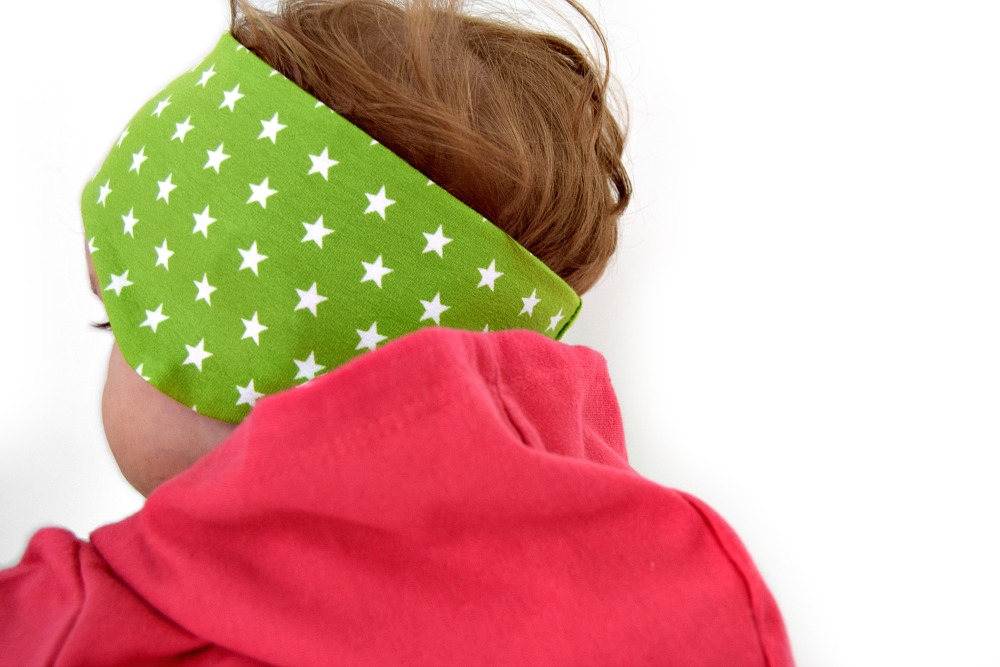 The Best Earwarmer Headband - Free 3-size PDF Sewing Pattern + Tutorial Get ready to make the perfect earwarmer for all kids you know! Easy and inexpensive scrap-busting project for beginners, it makes a perfect homemade holiday gift you can sew in a really short time. And did I mention it's a beginner sewing project? Easy and fun! You can get the free PDF sewing pattern that comes in 3 baby sizes (baby to 1 yr), with a free sewing tutorial when you sign up for the AppleGreen Cottage newsletter - get it HERE.

UPDATE: Readers keep asking me where to get a larger size. If you need a larger size, get the complete, 8-size pattern in the shop. It's not free, but with the additional sizes up to adult (yes, 2 adult sizes for you and your spouse too!), you should be covered for life 🙂

14 - This Cozy Diy Heat Pad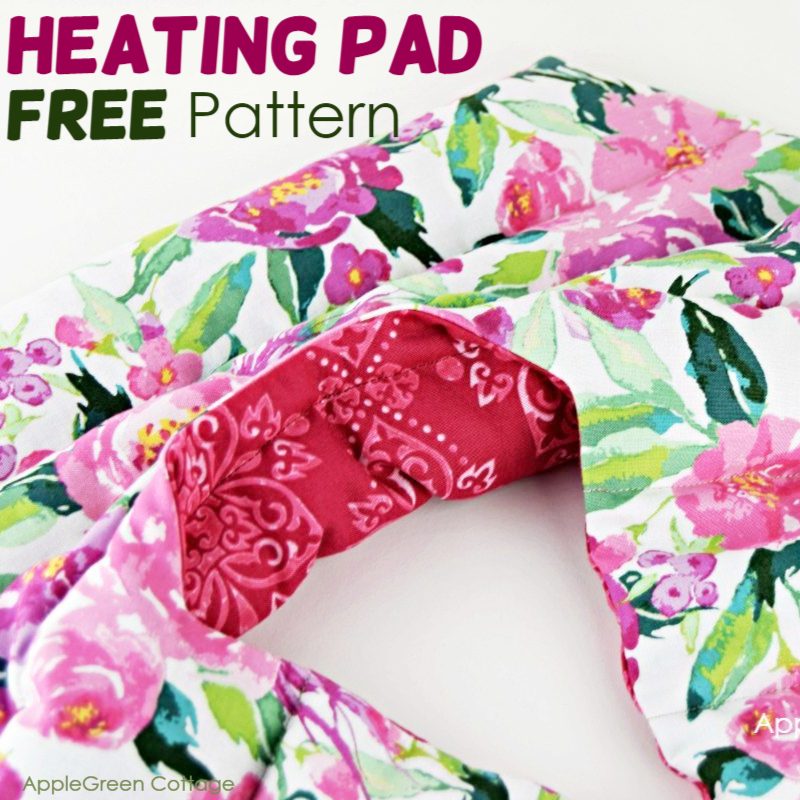 Know someone who could use a cozy diy heat pack as a relaxing treat after a long day? Make this weighted diy rice heating pad for the back and shoulders - get pattern HERE.
15 - Stay-Put Baby Scarf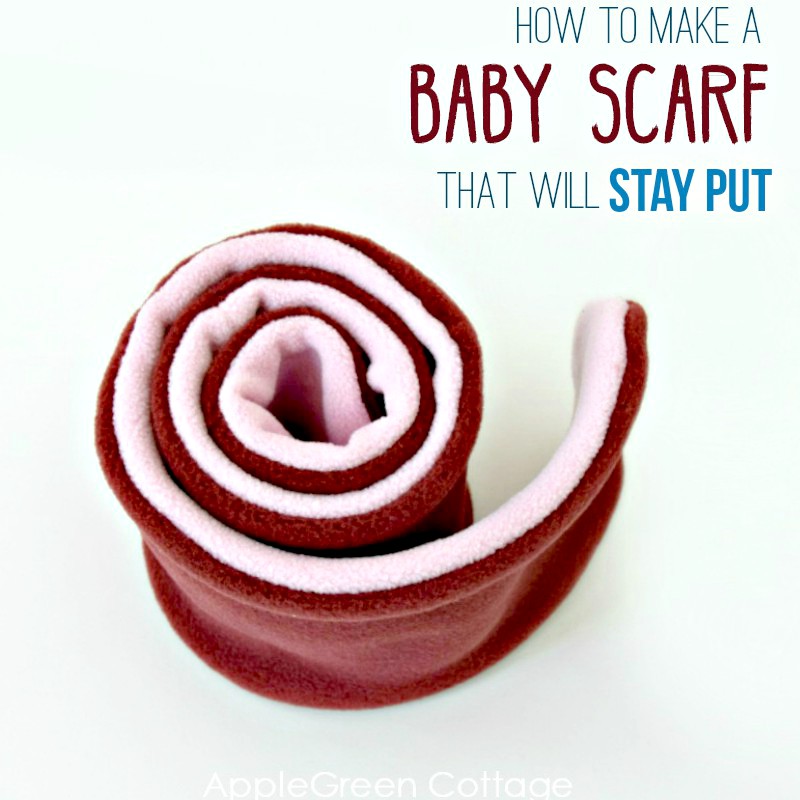 Baby Scarf That Won't Fall Off! Learn how to make a baby scarf that will stay put. One of teh best possible Christmas gifts to sew for a baby! Plus, it's a beginner sewing project. Go sew a diy fleece scarf that is breathable, lightweight, soft to the skin, and comfortable to wear. With a little something added that will prevent it from falling off. Check out the tutorial.

16) REVERSIBLE FLEECE NECK WARMER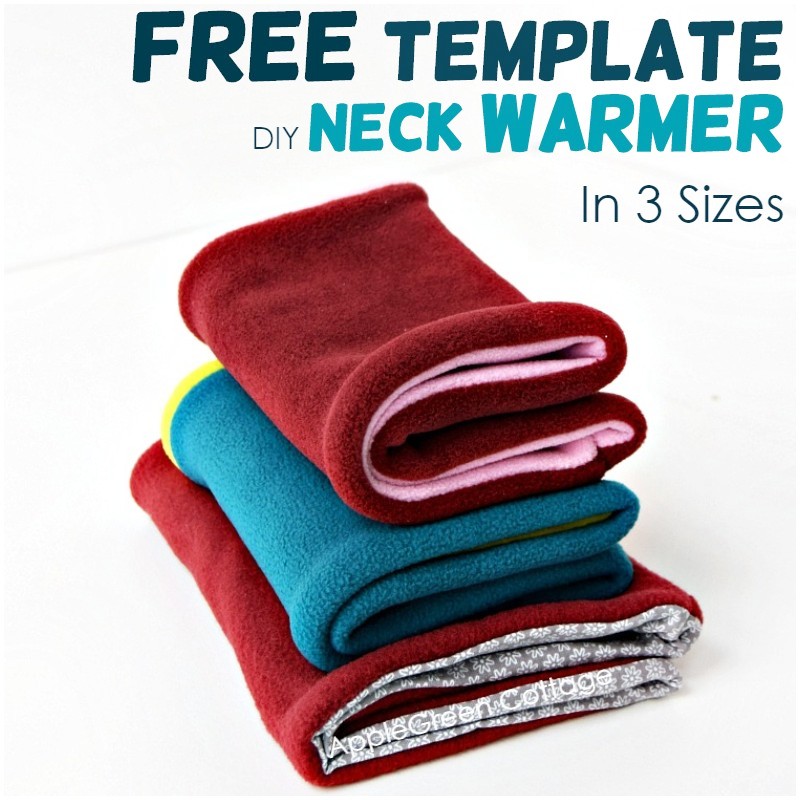 This cozy and warm fleece neck warmer makes a great DIY Christmas gift. It's a super quick project, one of the easiest I've ever made – and there's a free 3-sized template for you. Check it out HERE.
17) Easy DIY Pajama Pants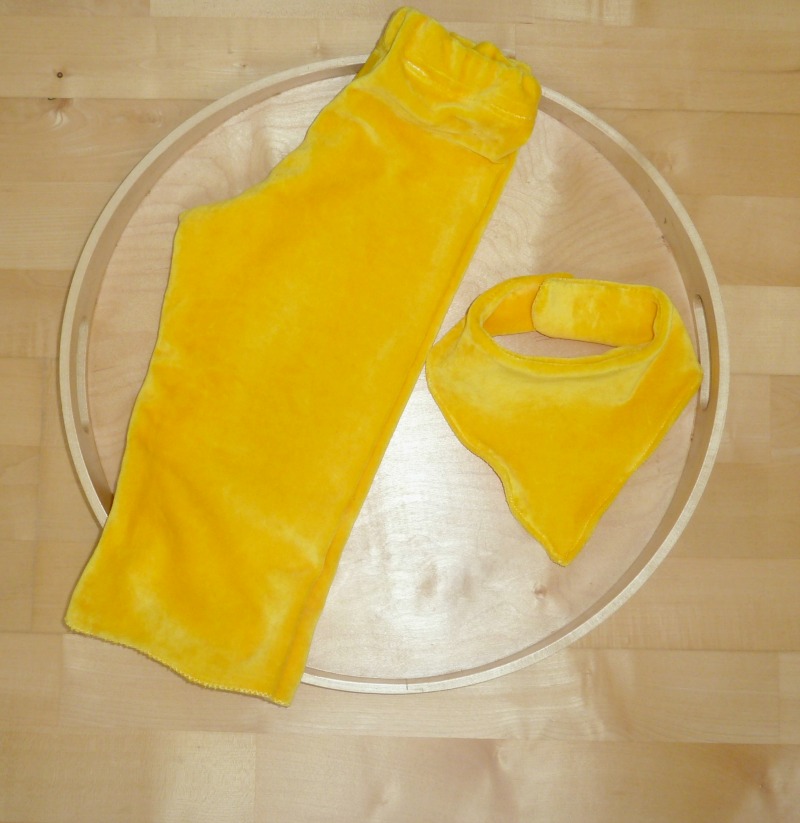 Pajamas are a great diy Christmas gift for everyone in the family! This tutorial will show you how to sew pajama pants for your toddler. Beginner sewist? You can totally do these diy pajama pants!
18) The Quilted Tree Skirt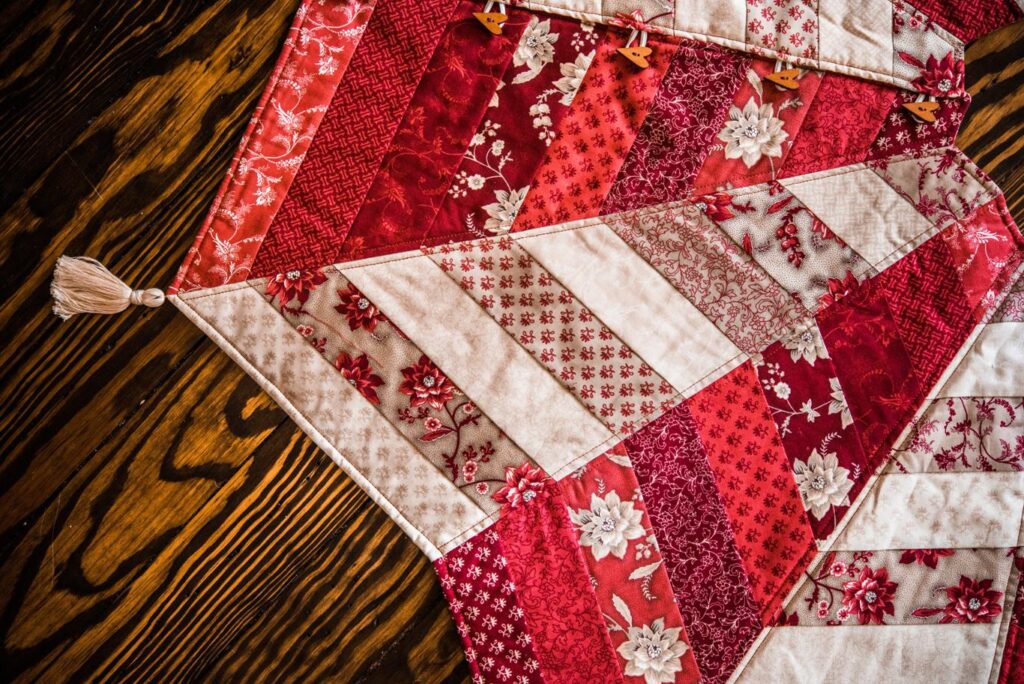 Quilted Tree Skirt Course with Caroline Fairbanks-Critchfield
A quick and easy stash-busting project that's perfect for holiday gifting (and designed by one of my favorite sewing bloggers!!!) You'll also learn how to add buttons and tassels to really make the design your own. Check out HERE how I made my own quilted tree skirt using Caroline's course..
19) Diy Ornament Pillows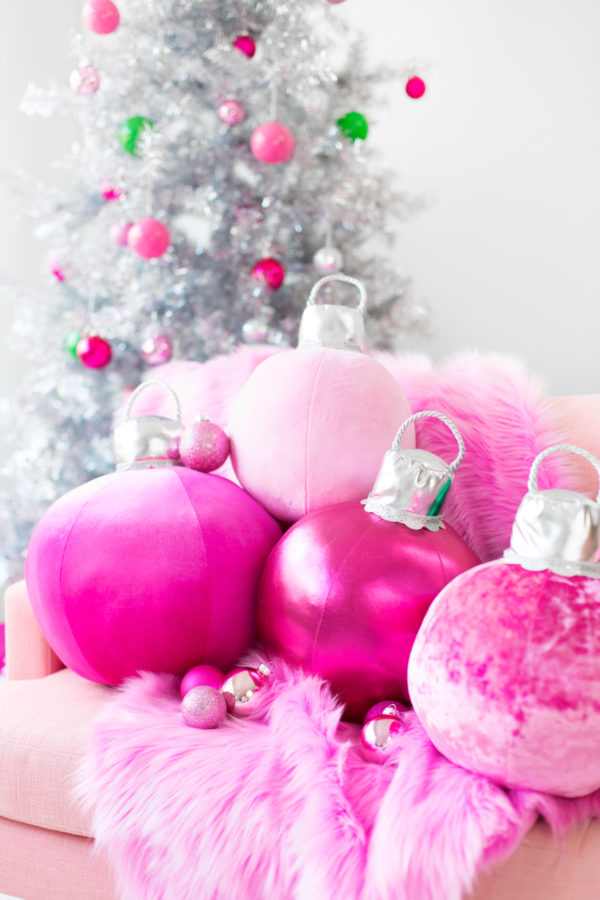 Cute Diy Christmas Pillow Decorations for your home by Studio DIY Gorgeous! Find the free tutorial here and make them now! One of the coziest Christmas gifts to sew this season!
20 - Felt Christmas Lights Ornaments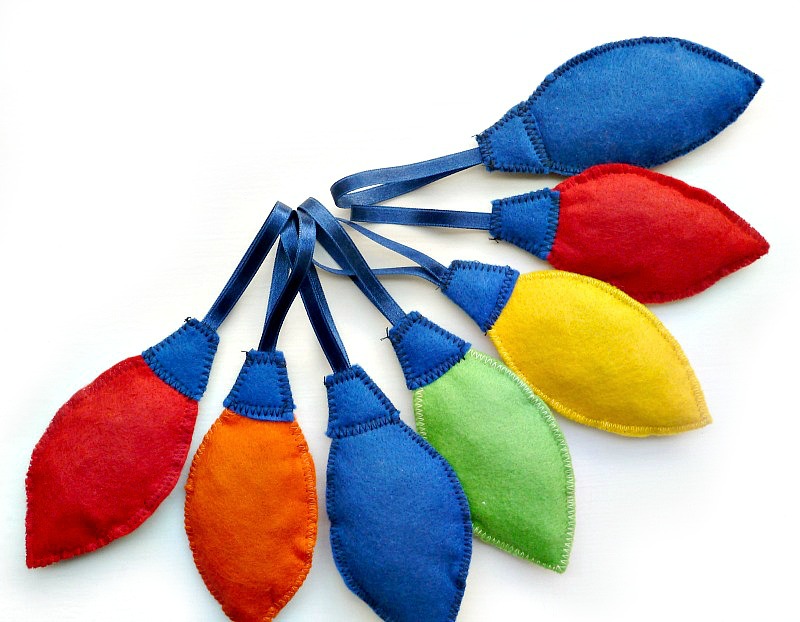 Free Felt Christmas Lights pattern with tutorial These are cute colorful ornaments you can give to a friend of yours to decorate their Christmas tree. Especially useful if there are small children in the house - these decorations are unbreakable, soft, and lightweight. Perfect to allow your toddler to rearrange the Christmas tree, again and again (now you'll probably not even want to give them away as a gift, right?) Get your free PDF tutorial and pattern that includes a beginner sewing tutorial with step-by-step photos here,
21) DIY Christmas Felt Star Ornaments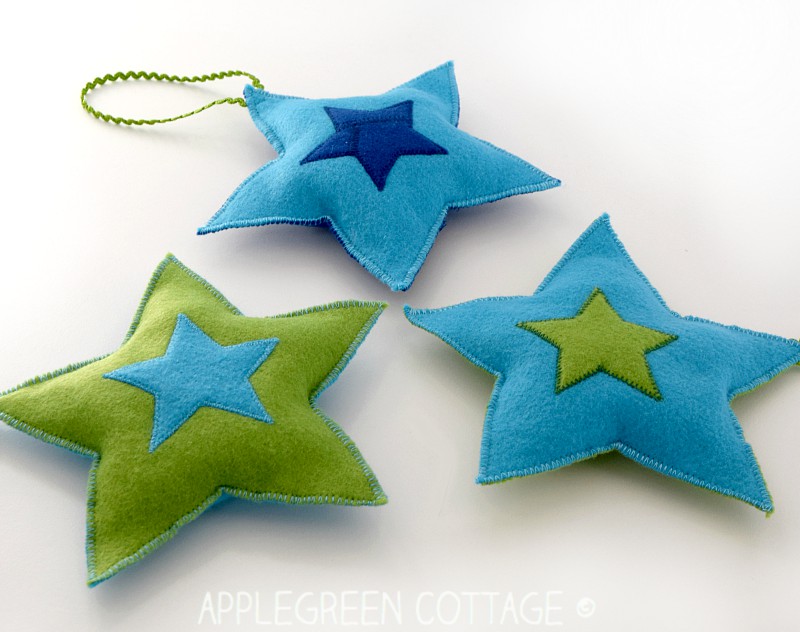 Free Pattern and Tutorial - Christmas Felt Star Ornaments Add a cozy look to your Christmas tree with a set of your own, DIY Christmas star ornaments. The felt star decorations are a free PDF pattern you'll be able to use for a number of projects, like a throw pillow, star softies for kids, home decor, or - like here, cute and soft little Christmas tree ornaments that will last and make your Christmas feel special. Use my free sewing pattern for felt stars and make the cutest ornaments for your Christmas tree.
These are a few ideas I've been meaning to use to make my handmade gifts this year. As you've noticed, none of them is time-consuming (no time or energy for week-long sewing projects!), they are suitable for beginners, too (no elaborate tailoring procedures), and they have beginner-friendly instructions with tips included (a little help is always welcome, right?)
If you want more Christmas sewing projects, check out these ideas:
These easy-to-sew patterns and tutorials make great little projects! I hope you have found your favorites for you to make this Christmas. Start now! If you hurry up, you could finish all your DIY Christmas presents before December 1st! Wouldn't that be great!
Aaand - I've got more for you. If you'd like to get more of my free PDF patterns and tutorials, read on:
WANT MORE FREE TUTORIALS AND GOODIES?
Get email updates and never miss out on new patterns, printables, and tutorials:
Or …check out the gift bag pattern in 6 sizes in our shop - a super easy no-corner-boxing sewing project. Reusable gift bags for all your future gifts!