Hi friends, great news!
So many of you have asked for a better way to print my blog tutorials...
And here it is now! I have created Printable PDF Downloads for many of the popular tutorials, for you. I bundled them into a cool BIG BUNDLE:
Currently, BUNDLE includes 60 printable sewing tutorials - and we keep adding more!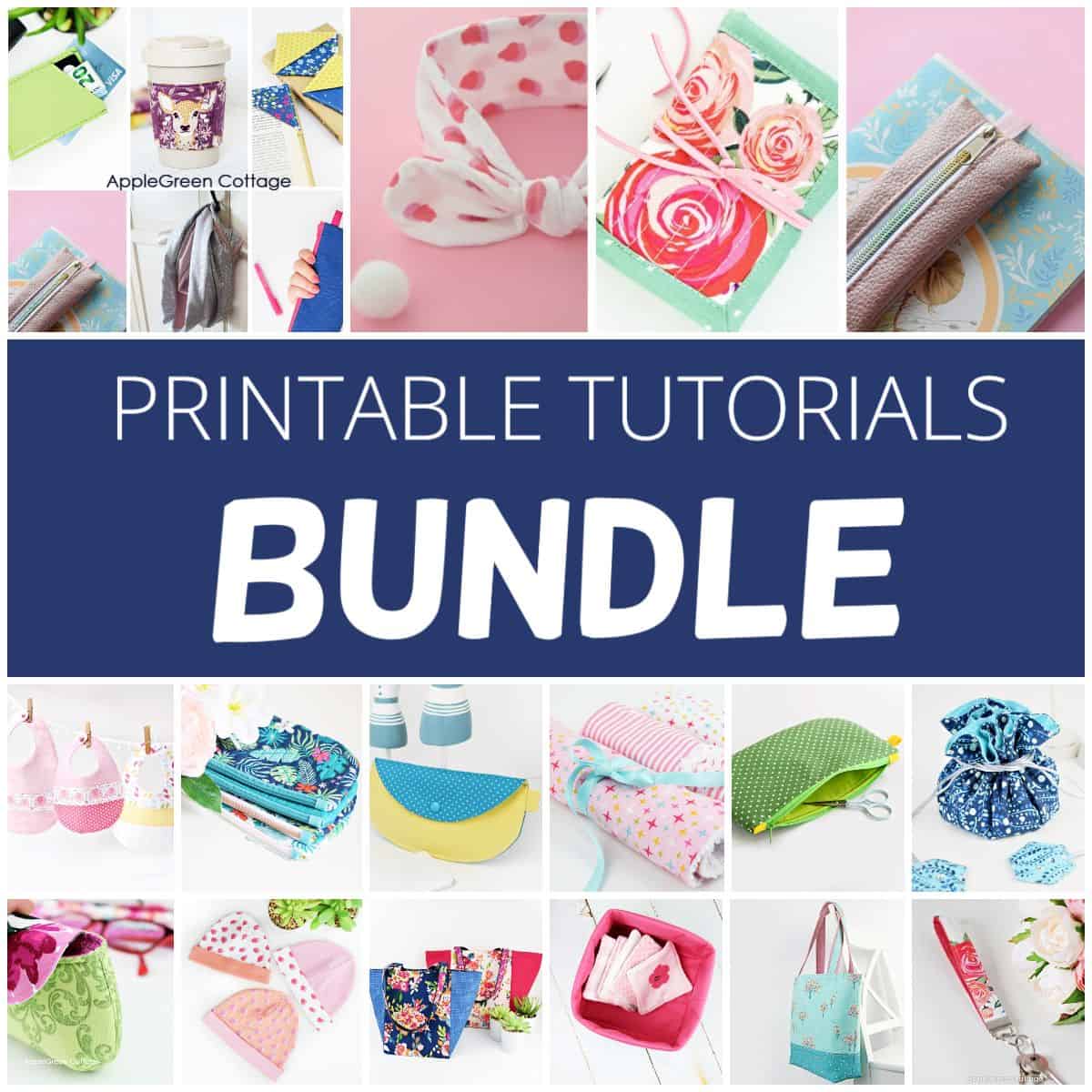 Get Printable PDF Bundle
Currently containing 60 ad-free printer-friendly PDF Printable Tutorials from the blog.
Imagine a 300+ page ebook of sewing projects!!
And growing! With each online tutorial I turn into a Printable PDF, it gets added to the BUNDLE. This means you get all my past and future PDF Printable Tutorials that will be included into this BUNDLE!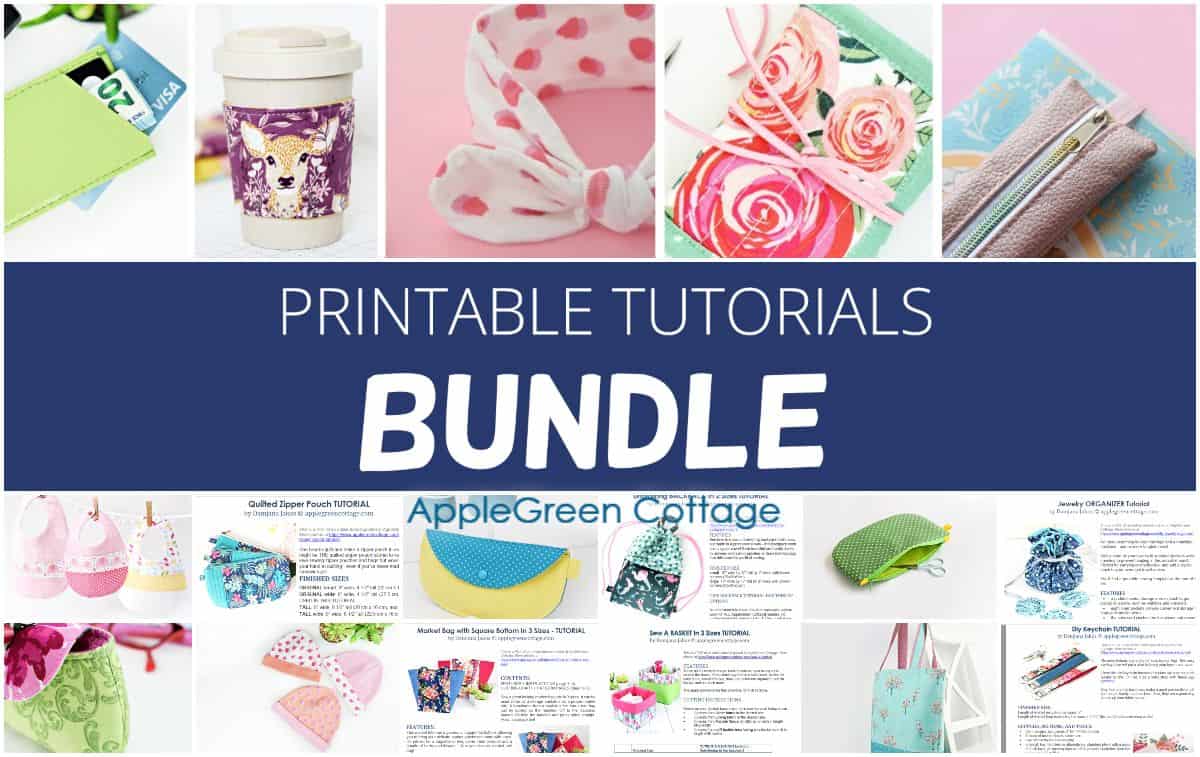 More sewing fun for you!
Question: WHAT are they?
These PDF files are printer-friendly versions of my online blog tutorials: with smaller photos, cutting directions, and sewing instructions. No ads, no huge images. Just a few pages to print.
Like this, my popular tote tutorial was converted into a printable sewing tutorial: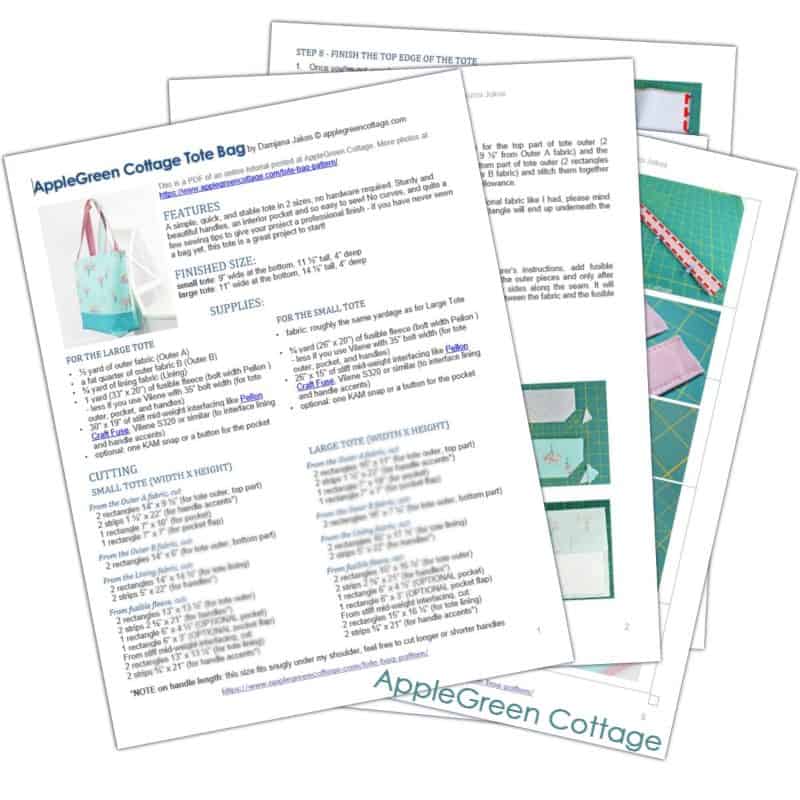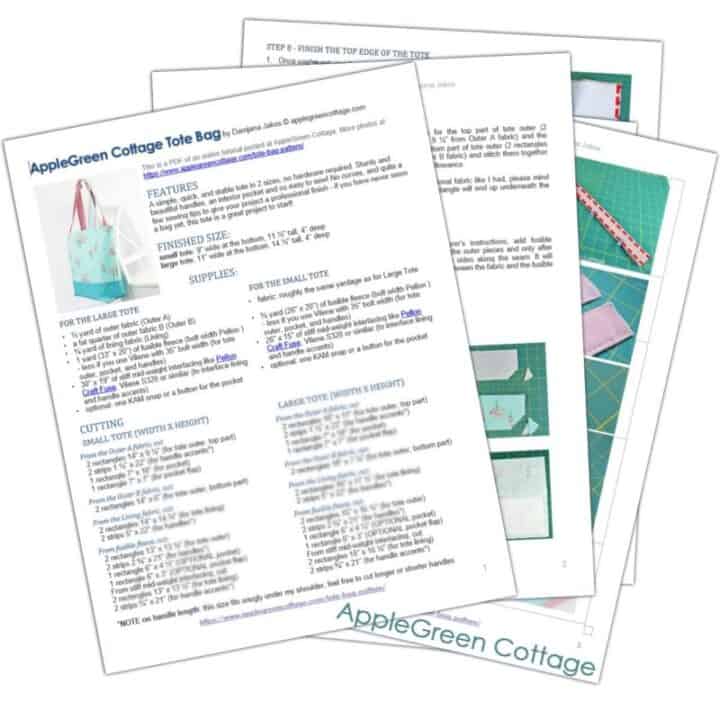 Important: They are just OPTIONAL.
IMPORTANT: You DO NOT need to purchase them in order to make the project.
All instructions are (and will remain) available for free at the AppleGreen Cottage site.
This inexpensive option is simply here for you if you would like a printer-friendly version of the blog post that's already available for free at AppleGreen Cottage for everyone to use.
Why Did You Set Up the Printable PDF Tutorials?
Many of you want your project instructions printed when you sew.
But just clicking 'print' on an online tutorial will use a crazy amount of paper. And ink.
So many readers have requested a better way to print my blog tutorials - and here it is now!
I am happy to be able to provide you with more value than I have ever thought a single 'book' could include.
This BUNDLE is growing into one of the best sewing resources out there, and I sincerely hope it helps you thrive, and empowers you to develop your creativity to a level you have never imagined possible. Happy sewing!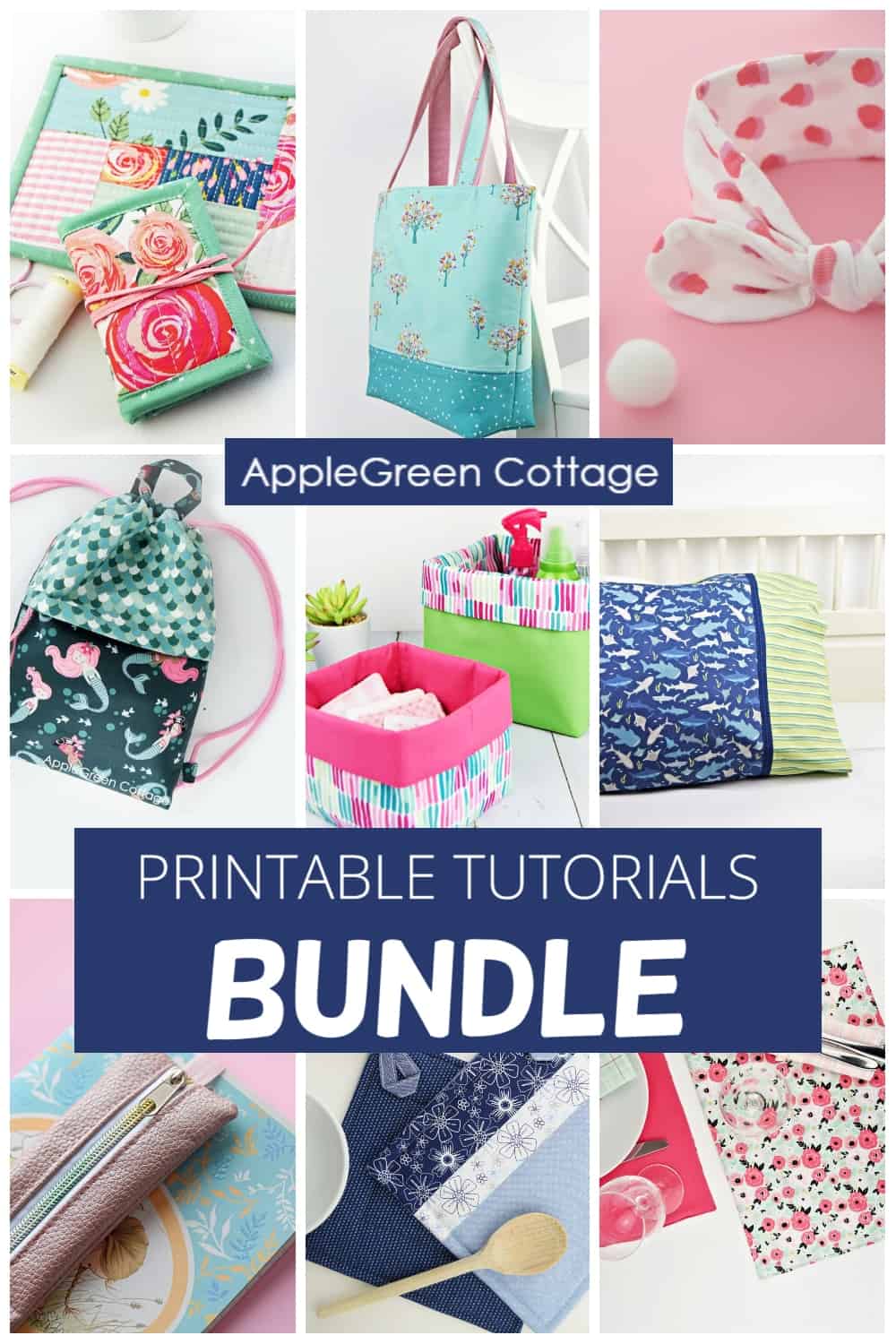 Will There Be MORE?
Absolutely yes! Right now, there are 60 printable sewing tutorials in my shop for now, but I keep adding more as I manage.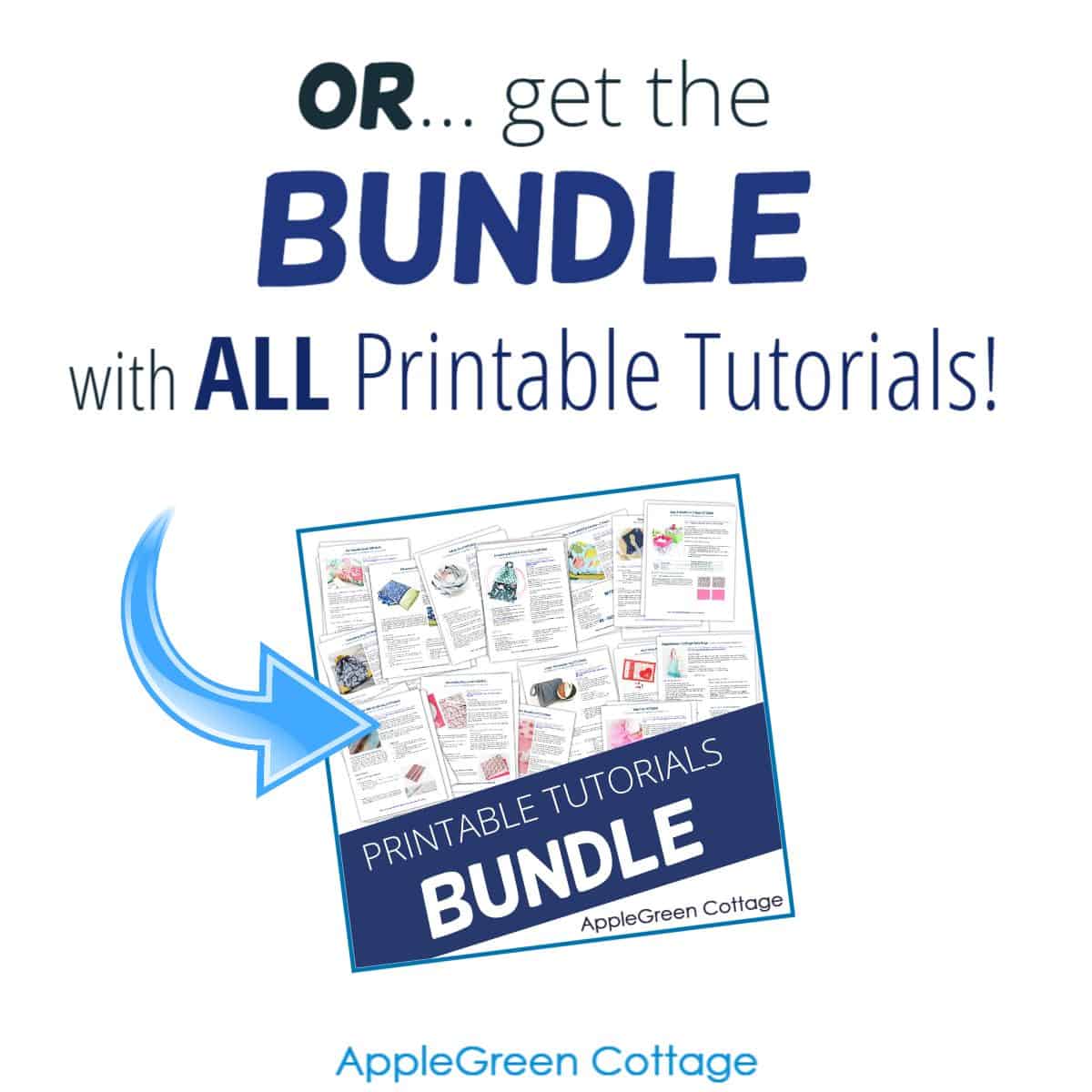 You can get the BUNDLE with ALL the Printable Tutorials - current and future ones.
I plan to convert more of my most popular tutorials into optimized-for-printing PDFS, just like these.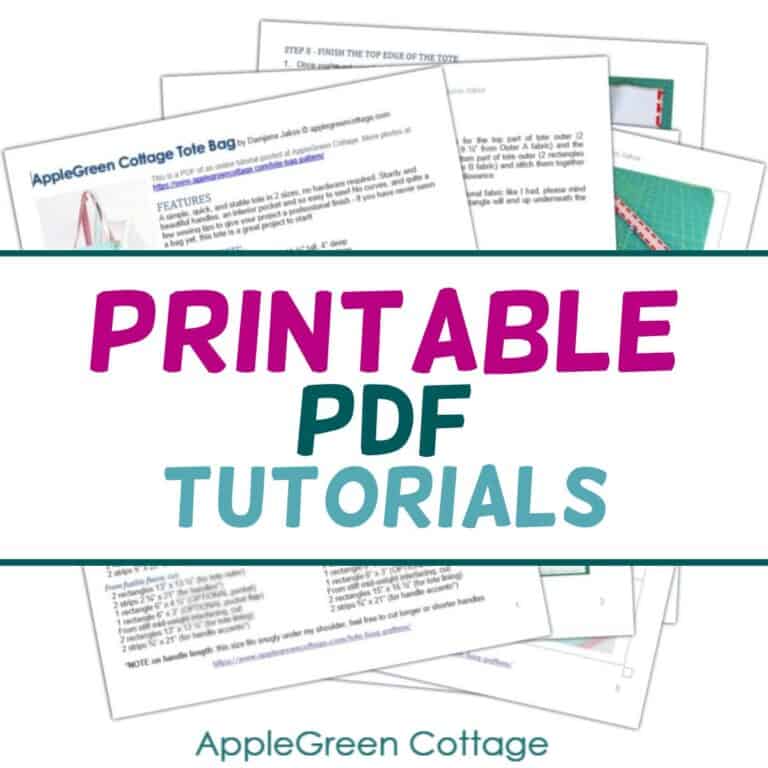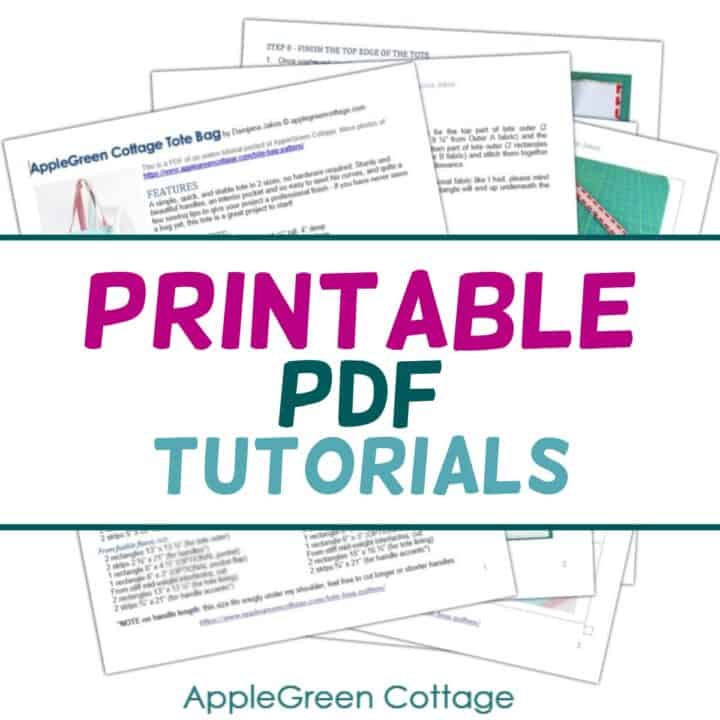 What else do you want me to turn into PDF format?
If you have a favorite post you want to see made into an Optimized-For-Printing Tutorial PDF, let me know!
Leave me a comment at the end of this post, or send me an email at damjana(at)applegreencottage.com!
Thank you! Happy sewing, 💖