15+ cutest diy Christmas gifts for kids - If you'd like to make Christmas feel really special for a child or grandchild, these easy sewing ideas might be just what you are looking for! Like my other diy holiday gift ideas list, nearly all sewing projects include a sewing pattern or template to make it super easy for you to sew it. Check them out and choose your favorite.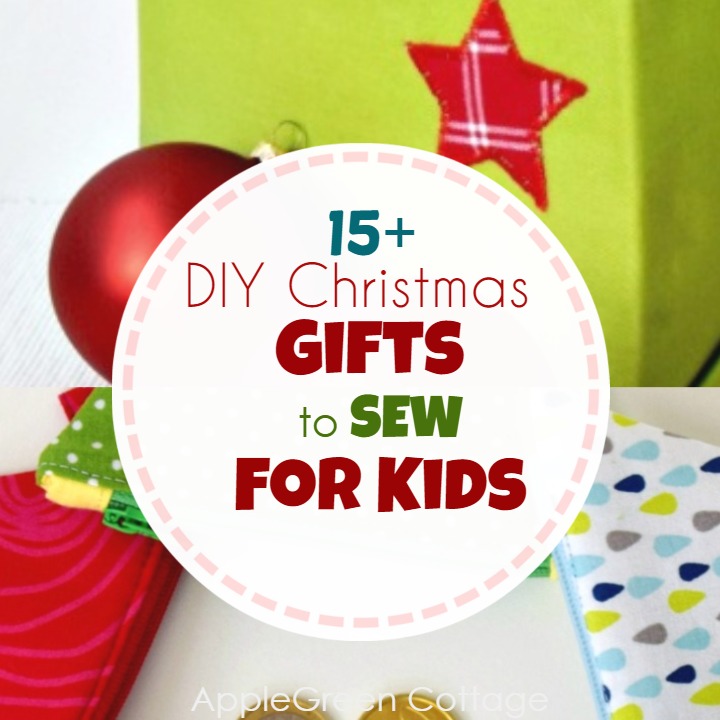 This post contains affiliate links. Thanks for your support.
If you are looking for fun and easy-to-sew diy Christmas gifts for kids, this is the list to look at. Here's something for every age group, baby, toddler, school-age up to teens. Scroll through these easy sewing projects and I'm sure you'll find a few your children would love - and use. They are also perfect for a child's birthday, stocking stuffer, or as a party favor!
Diy Christmas Gifts For Kids
Should I note that all these sewn items (all but two!) have been tried and tested by my own kids? (The only exception being iPad bags and the cell phone pouch - they'll need to wait till they reach teen age!) And, many of these are beginner sewing projects, so go ahead and choose your favorite.
To make it easier for you, I grouped the sewing ideas into
bags, pouches and desk organizers for kids
wearable accessories for kids, and
diy toy gifts for kids. Enjoy!
Want to sew diy Christmas gifts for babies?
One thing more: if you're here to sew gifts for babies, check out my brand new free course!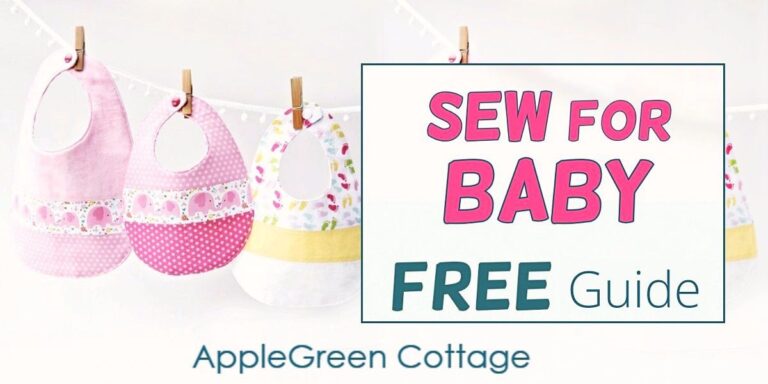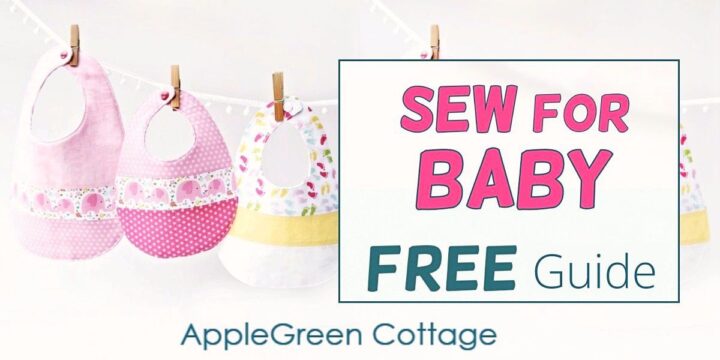 Join the FREE 6-part email guide and sew the CUTEST things for a baby - the EASY way! You'll get my best baby sewing ideas by email.
Now, back to sewing gifts for all kids, not just babies:
Bags, pouches and desk organizers suitable for kids:
A Beautiful Backpack!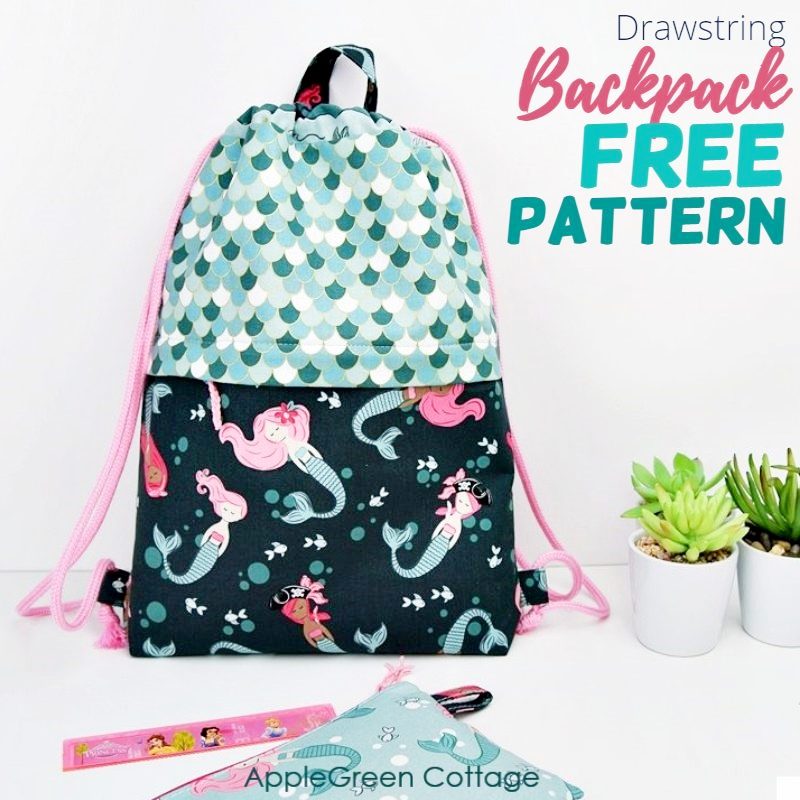 Suitable both for kindergarten and schoolkids alike, this adorable diy drawstring backpack can be made in an afternoon or so. The front zipper and an inner slip pocket add to the functionality - and the free pattern comes in two sizes!
A Personalized Treasure-Hunt Drawstring Pouch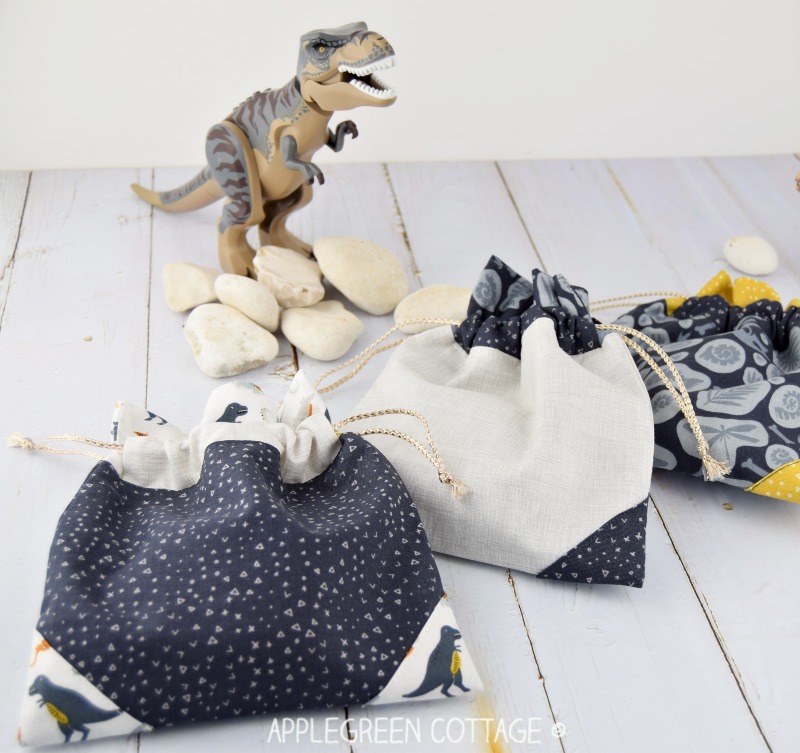 No idea what your kindergarten kid is after this year? How about a pack of dinos (or Lego figurines) and this lovely drawstring bag! It makes a perfect treasure hunt pouch for your little explorers.
A dice pouch for D&D fans!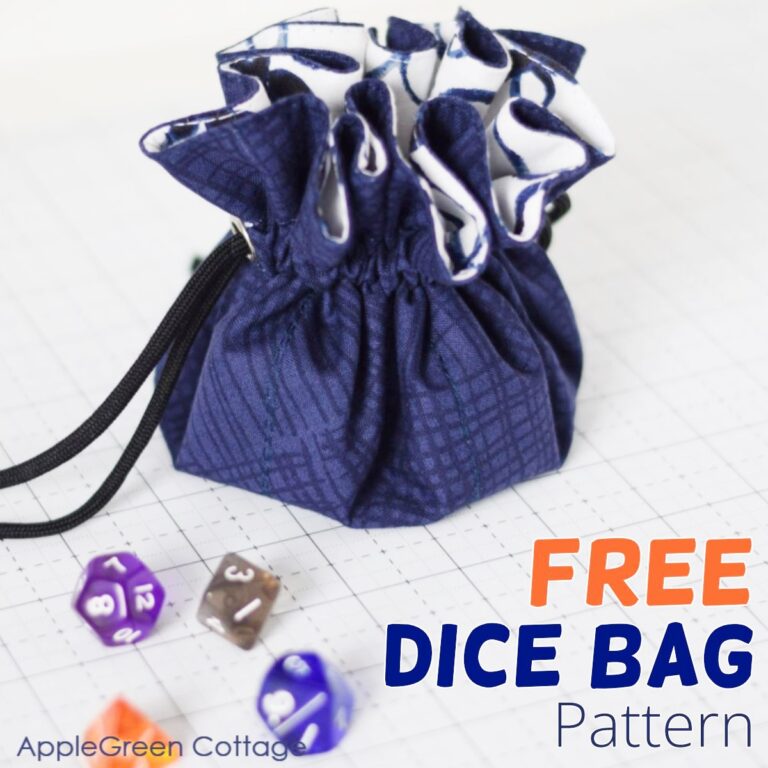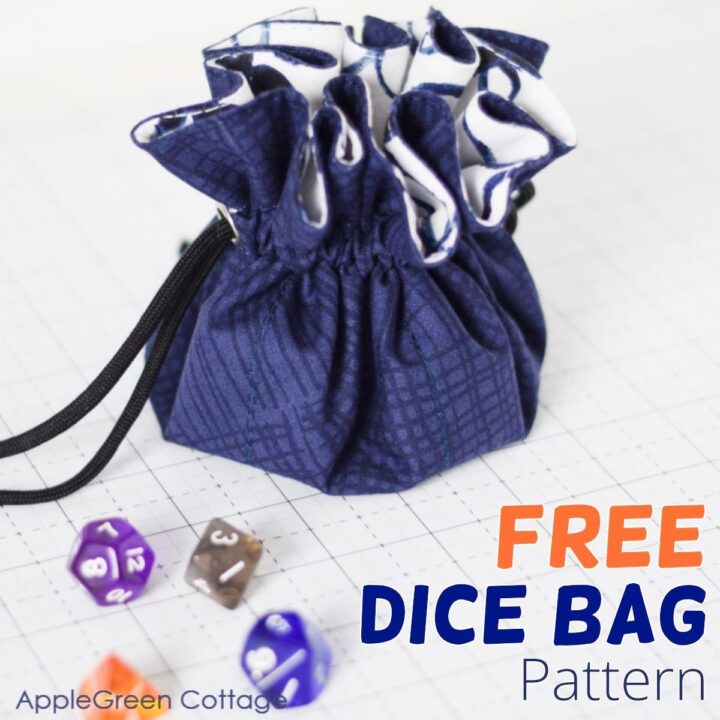 Sew up this cute and practical dice pouch pattern, an easy drawstring pouch they can use to store their entire dice collection - or dinos, toy cars, and even kids jewelry!
Cute Mini Fabric Organizer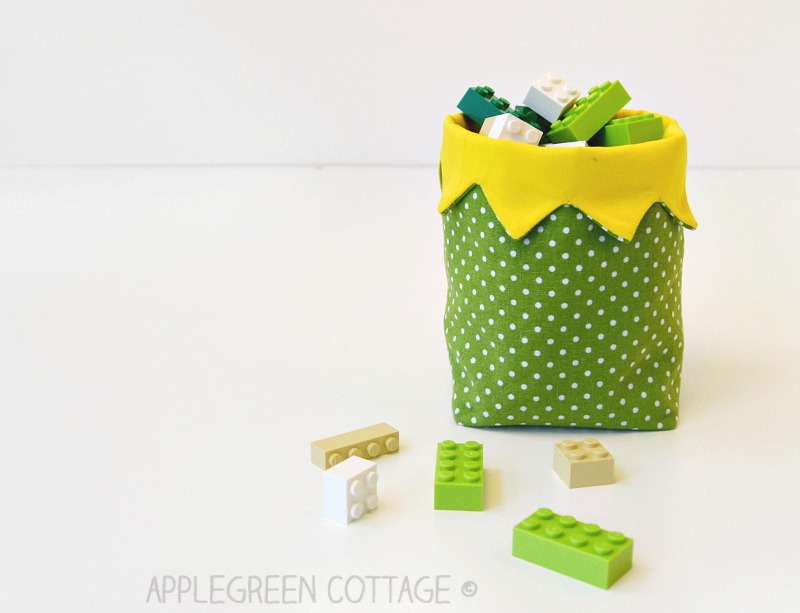 If this isn't the sweetest mini storage for a children room! Think pencil and crayon holders, little LEGO storage, perfect to keep your kid's desk clean and organized. This easy beginner sewing project will require only little material and time to complete. Simple and beautiful, and adjustable with the fold-over bunting top. Get the pattern HERE.
The SWEETEST Storage Basket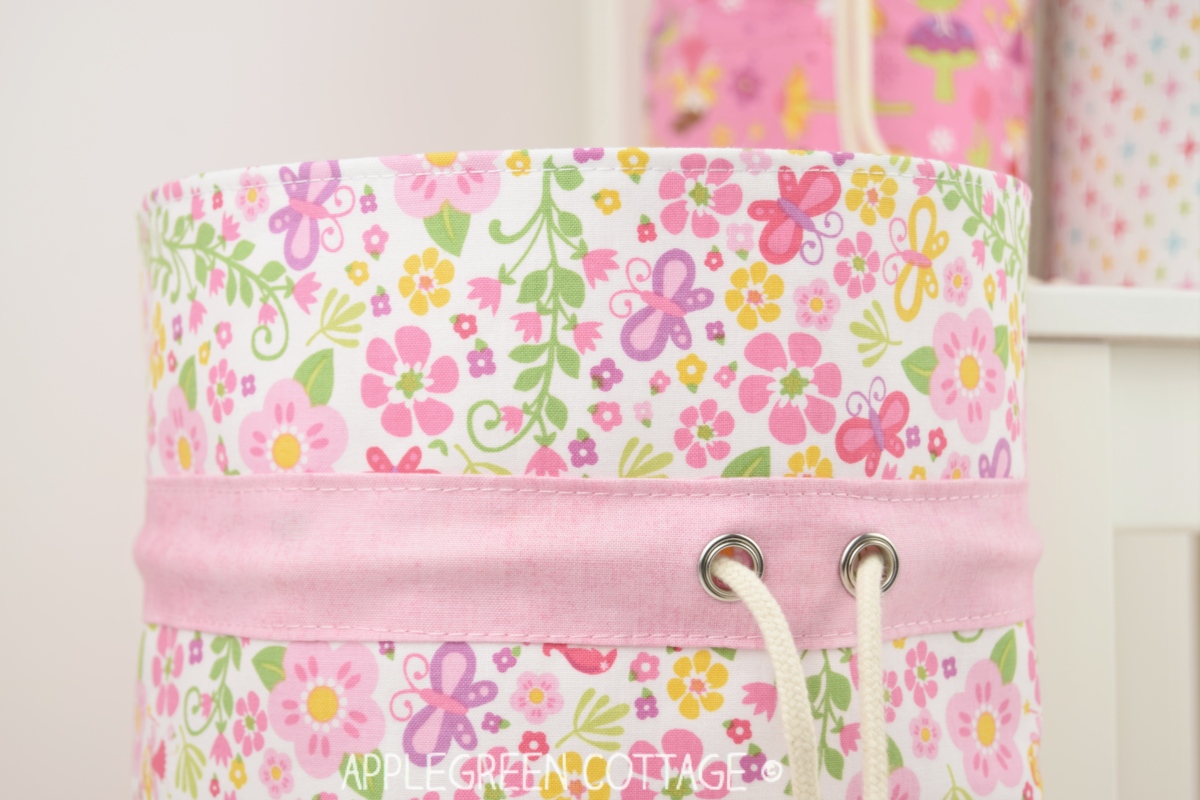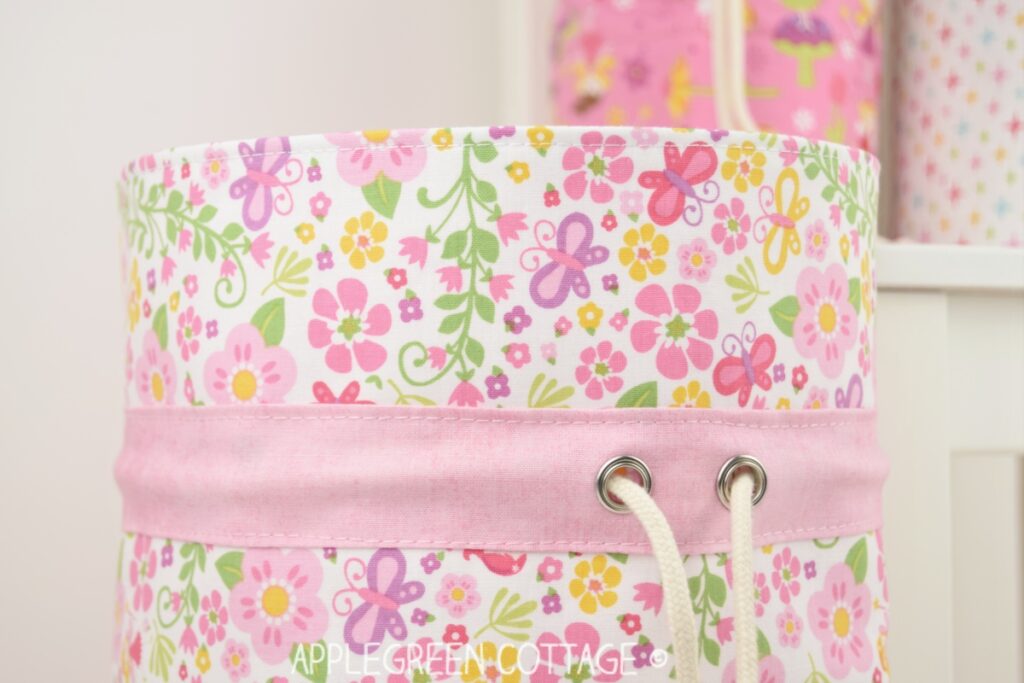 Want something larger, or simply more variety? Sew a perfect set with this 3-size Round Storage Basket Pattern. So sweet, and you can make one for every room in your home!
Zip-Pocket Lunch Money Pouch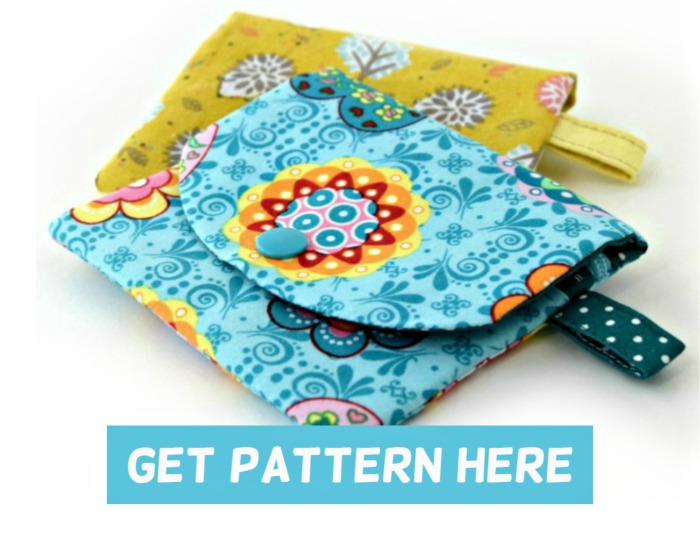 Sewing for school kids? This coin purse is just perfect as your kid's lunch money pouch. The combination of a zipper and a flap will make sure your coins never fall out! More about the project here.
A Cross-Body iPad Bag for Teens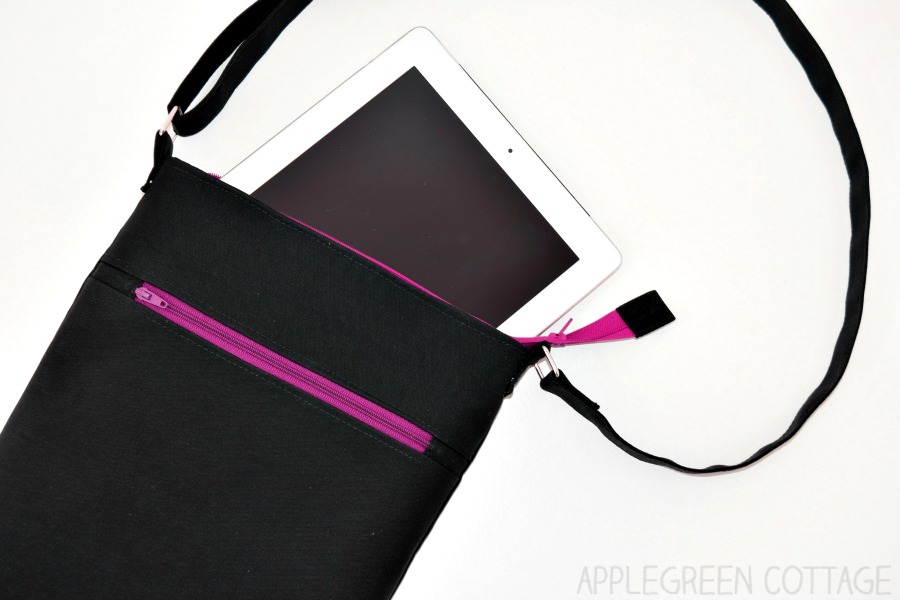 Are you sewing for teenagers? Teens might be excited about this small-size crossbody bag - it is perfect for a teen who never leaves house without their iPad or phone. This is what they would certainly love to have for Christmas: a practical, hand-free cross-body bag, large enough to hold all the essentials neatly organized and easy to reach. Not a schoolbag, and fun to have!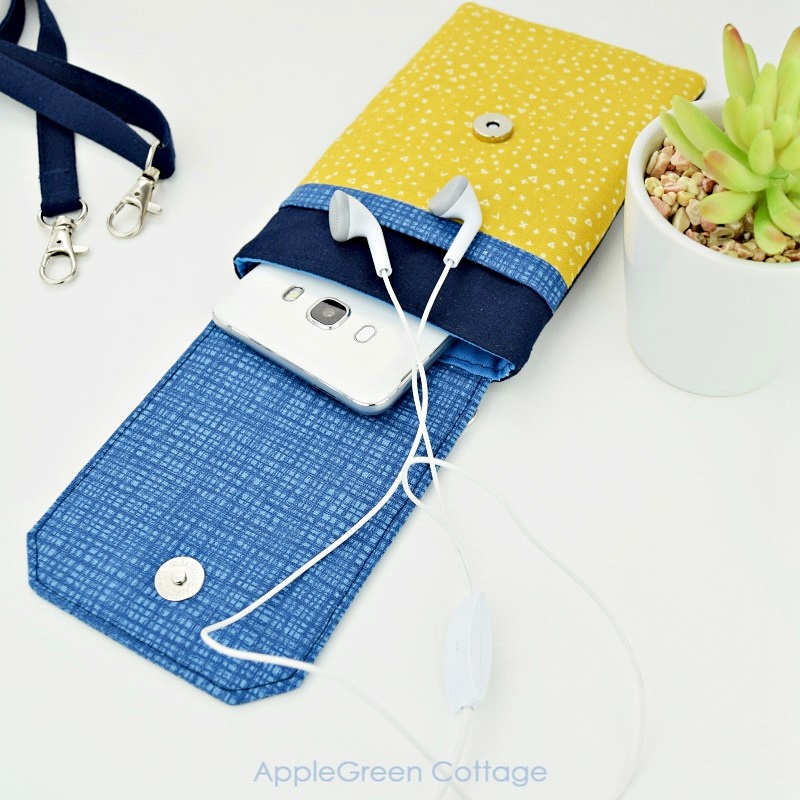 Do they just need a pouch to safely store their phone, some cash, and a bus pass? I've got you covered, here's the phone purse pattern everybody loves! It has:
Front slip pocket to store small items, cash, ID, business cards, or earphones.
A zipper pocket on the back for coins, credit cards, folded bills, and more.
A flap with magnetic snap closure keeps everything safe.
If you have a teen, they will love to get a cool holiday gift like this!
Mini Coin Purse Pattern - Or Kids' Treasure Hunt Pouch!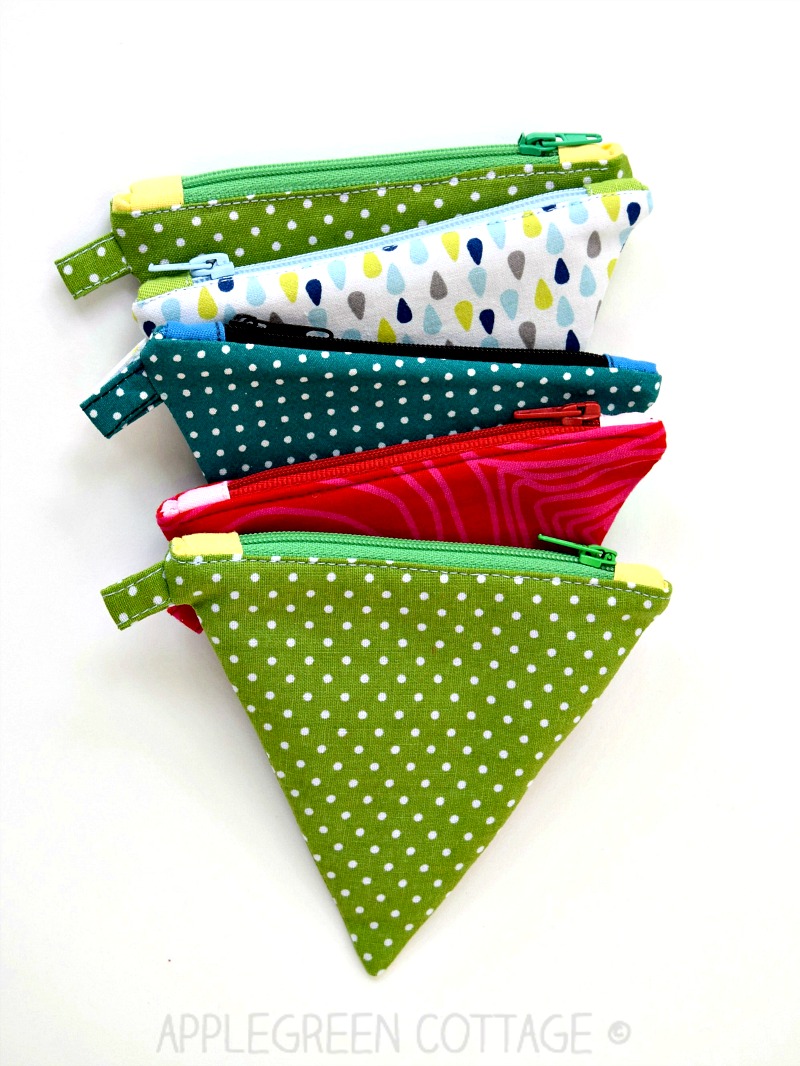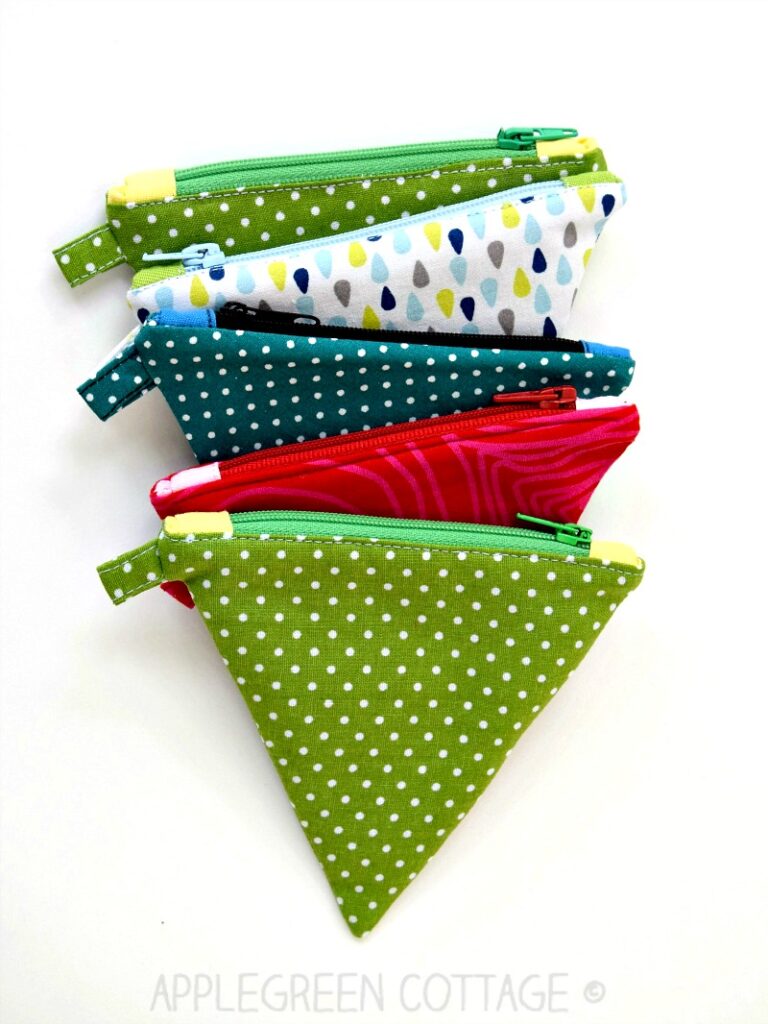 While being practical, this sweet little triangular zipper pouch can quickly turn into a pretend-play treasure holder. Using a keyring, you can attach it to a jacket or clip on a school bag, and your grandchild can keep their favorite miniature toy in it. Get your PDF pattern and make an excellent little handmade gift for your grandkids. More HERE
ACCESSORIES/WEARABLES FOR KIDS:
Reversible Fleece Neck Warmer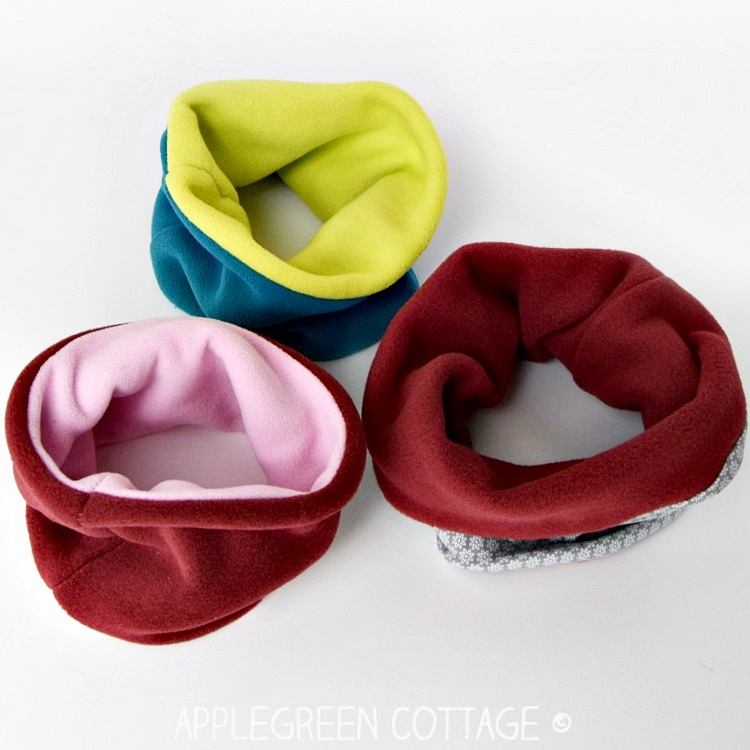 This cozy and warm fleece neck gaiter makes a great DIY Christmas gift. It's a super quick project, one of the easiest I've ever made - and there's a free 3-sized template for you.
Easy DIY Pajama Pants As Diy Christmas Gift for Kids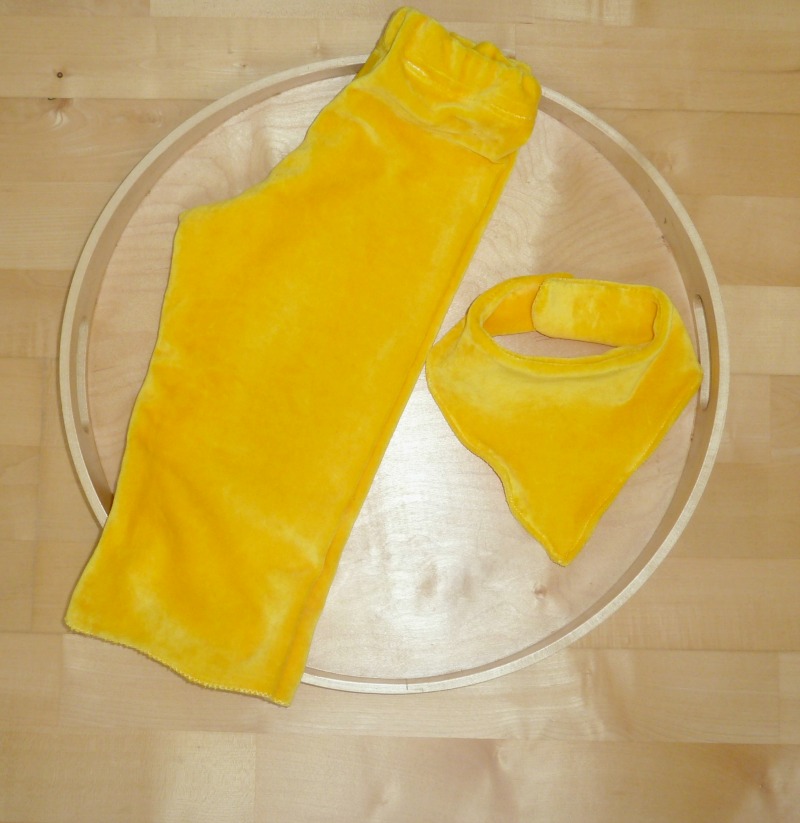 Are you familiar with the Christmas pajamas tradition? Make pajama pants for your children or grandchildren this Christmas. I've made a lot of them for my kids as they can be made really quickly, and there are no limits as to the sizing! Get your tutorial with step-by-step directions here.
Hand Warmers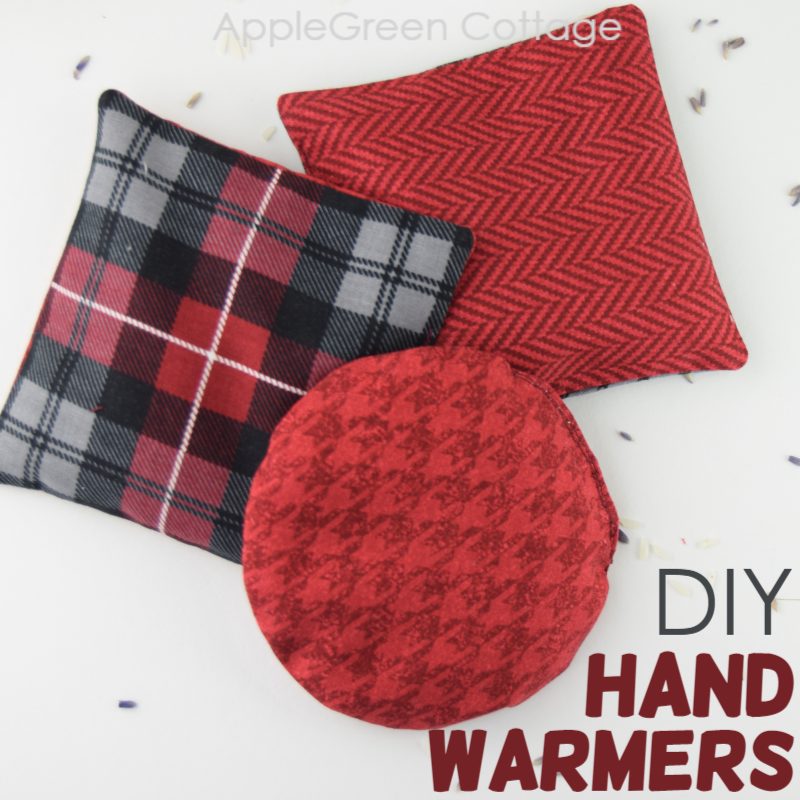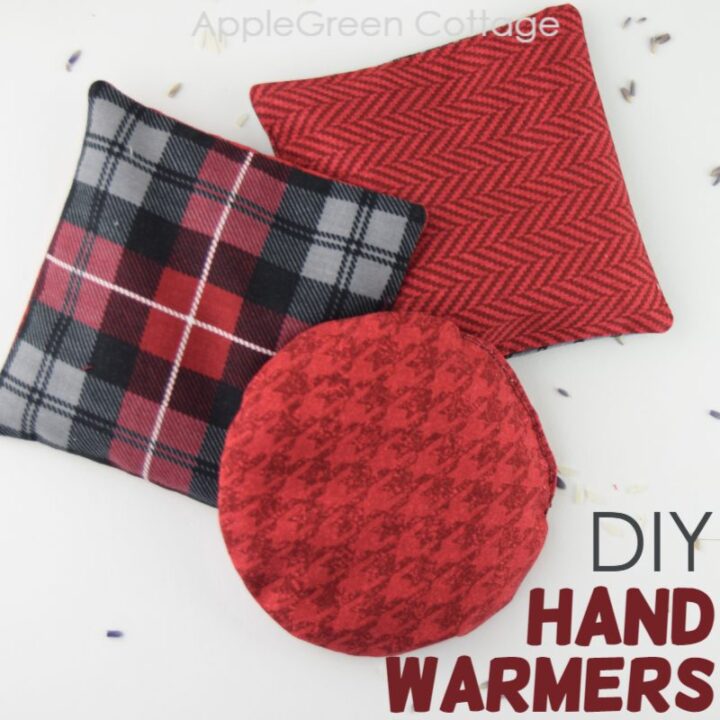 Keep your kid's hands toasty when they are waiting for the school bus! Use the free handwarmer pattern to make these cute and easy diy hand warmers for the winter.
Stay-Put Baby Scarf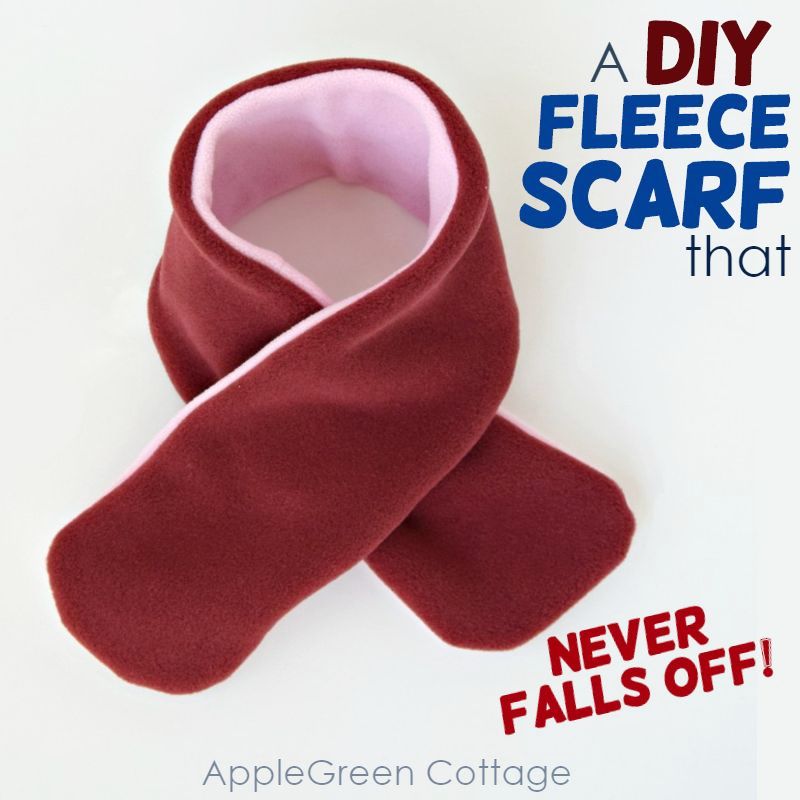 Learn how to make a kid's scarf that will stay put. It's a beginner sewing project and easy tutorial for a diy fleece scarf that is breathable, lightweight, soft to the skin, and comfortable to wear. With a little something added that will prevent it from falling off. Check out the tutorial.
My Best Earflap Beanie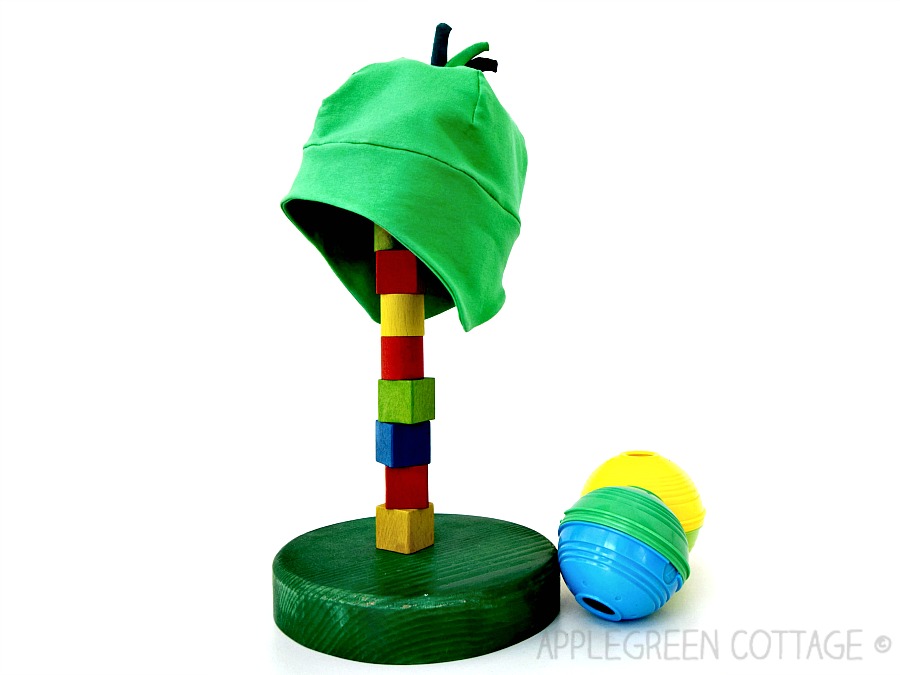 This earflap beanie hat will protect your kids from wind and chill. It does not have any straps to tie, a detail that makes it safer for use even if your children or grandchildren are still babies. It has double-layer flaps that will fully cover the ears.
These beanies are practical and very comfortable to wear, and make a great handmade gift. Not just for kids though, as the pattern comes in 8 sizes, from newborn to adult. I've also made a few with fleece so far, and they've turned out great!
The Best DIY Earwarmer Headband For Warmer Climate Winters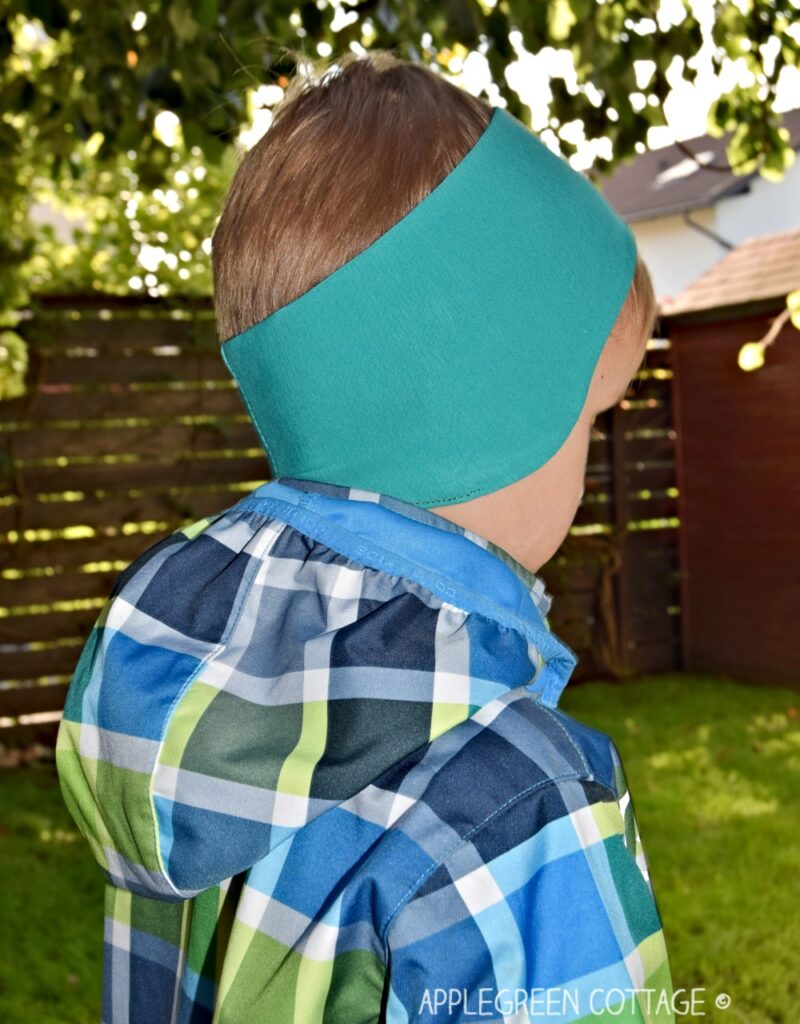 Make the best earwarmer headband for your kid, one that actually stays in place, protects the child in wind, but does not make him too hot. It has ear flaps that will fully cover the ears. A perfect kids accessory you can make in a really short time.
DIY Bandana Bib for Toddlers and babies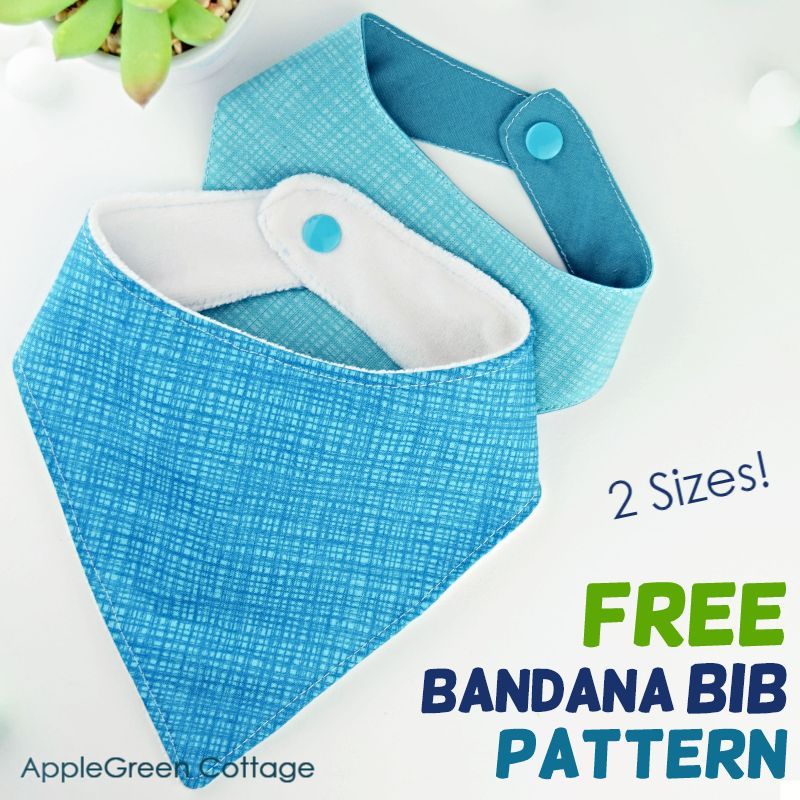 A great gift for toddlers and babies! A step-by-step bandana bib tutorial with a free pattern, quite simple and easy to sew. It will be made in no time. Grab your free pattern and make a few to gift on Christmas.
TOYS as diy christmas gifts for kids
Great diy Christmas gifts for kids to make this holiday season:
Felt Star Softie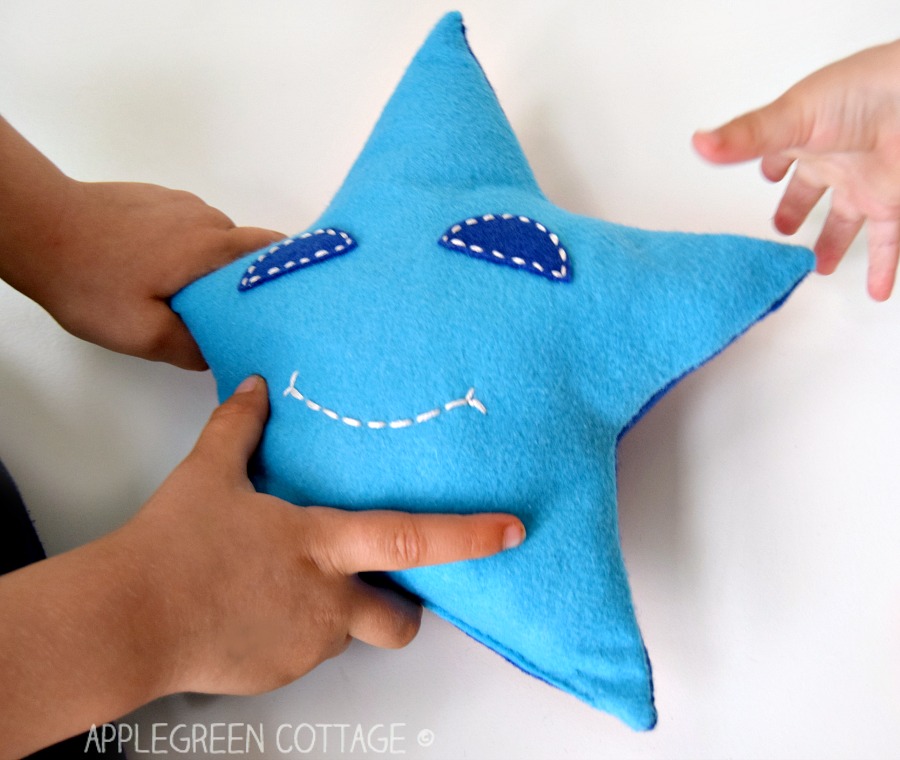 When talking about softies, this one has been a great hit: a soft star pillow with cute embroidered eyes. Soft, cozy, and ideal to DIY as a gift during the winter months. Easy to make! Get your free template in 3 sizes.
DIY Memory Game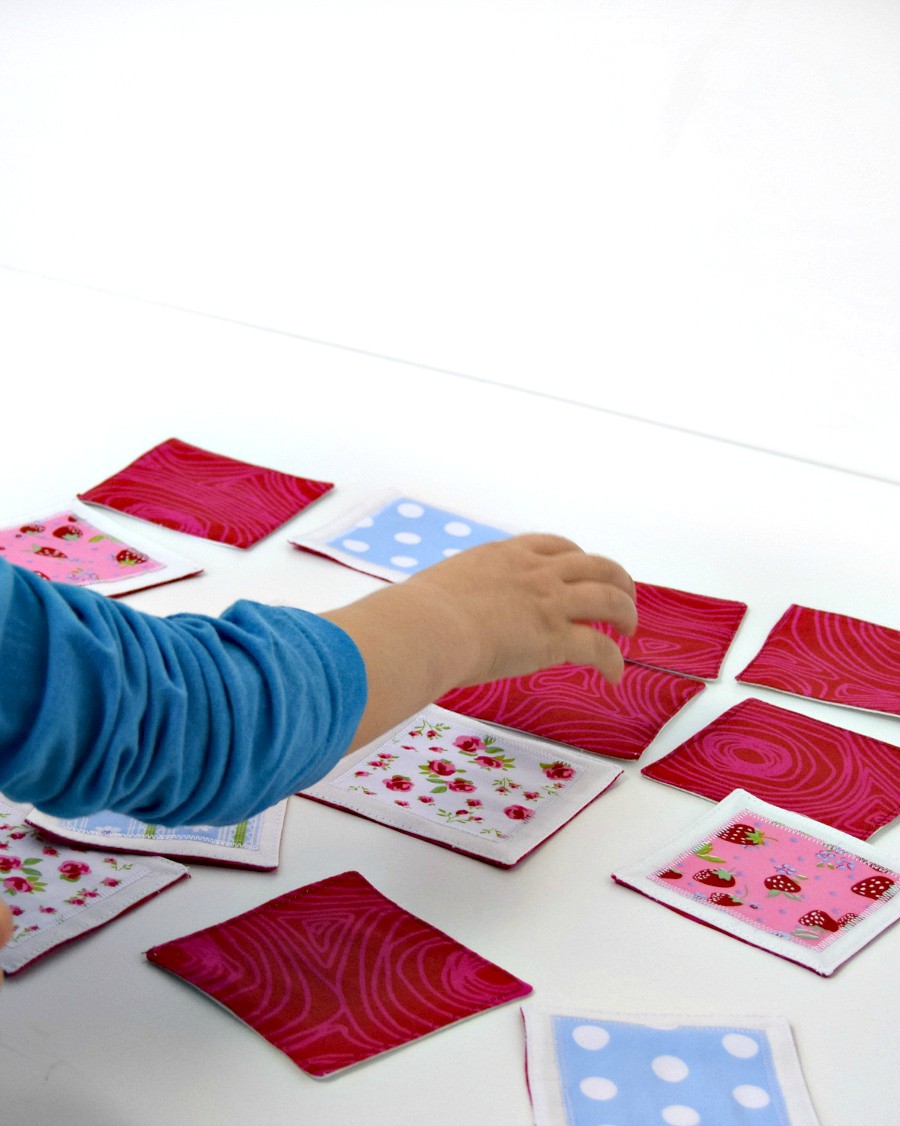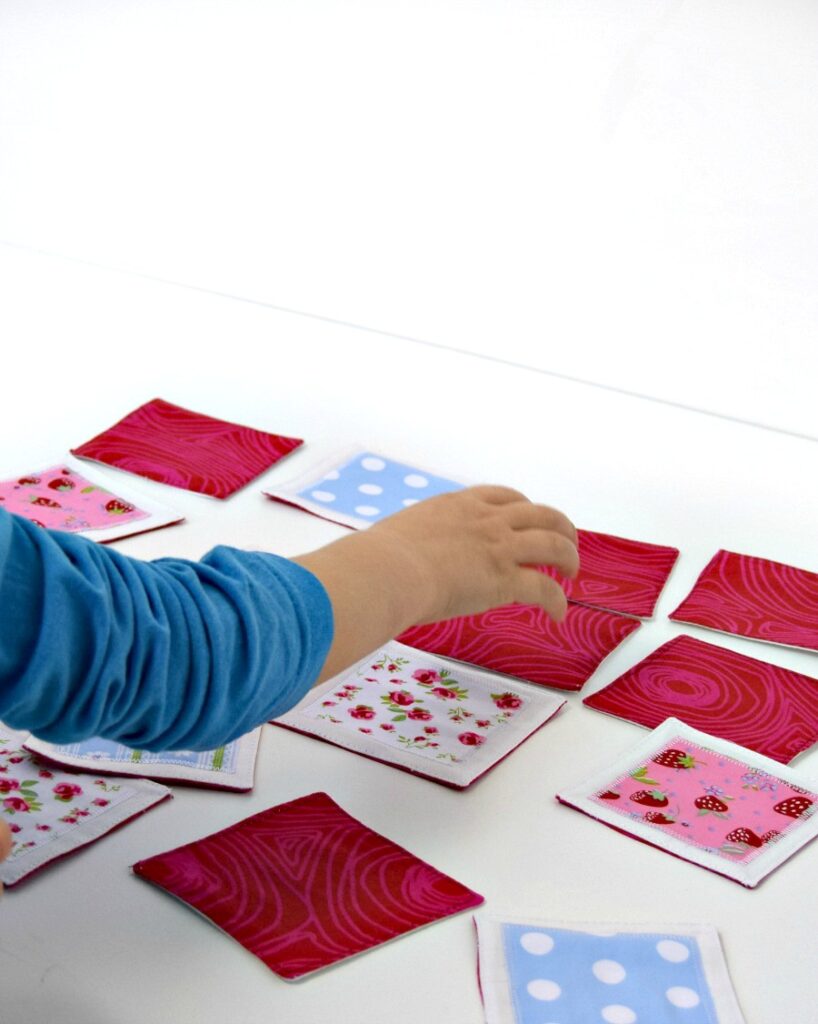 Kids love matching games. And if you can use adorable prints while sewing, this is a win-win for all! I've not only sewn the memory game myself (LINK) but also made a free PDF template for you to get it done really quickly, which makes it a great diy present for children of any age. Check out the tutorial and grab the free PDF template to make your Christmas gift sewing super easy!
DIY Fabric Marble Maze Game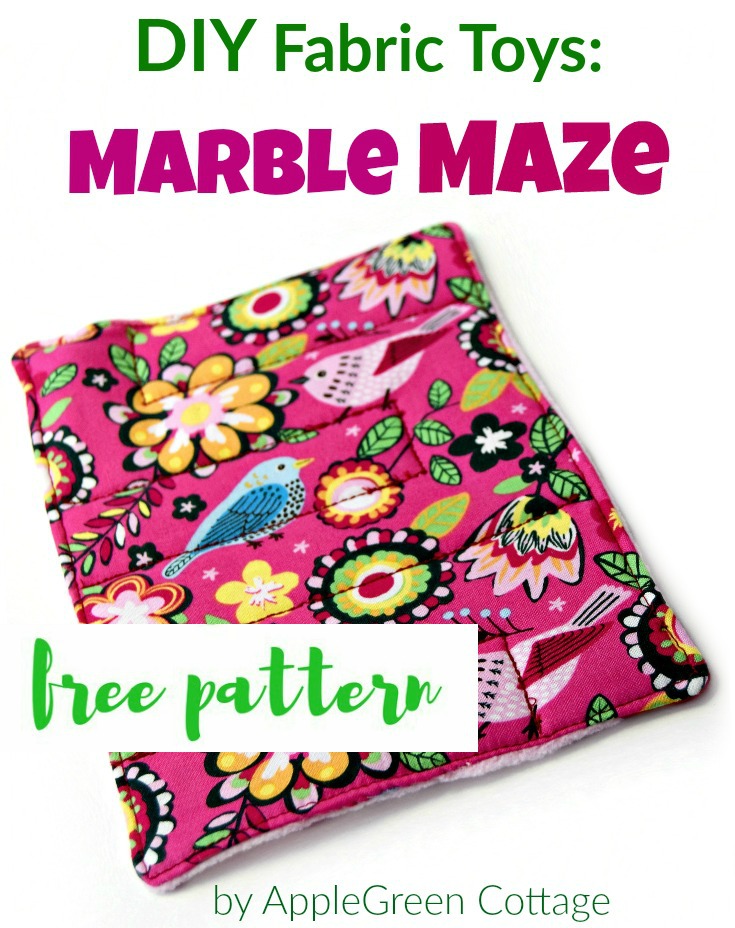 A free PDF sewing pattern and tutorial for a cute little fabric marble maze toy for kids, a great fidget toy that's easy and quick to make. A perfect toy for kids in the car. Or a great toy to keep in your purse for when you go to the doctor, or another place where you'd like your child (or grandchild) sit still for some time.
This Super Quick Toddler Toy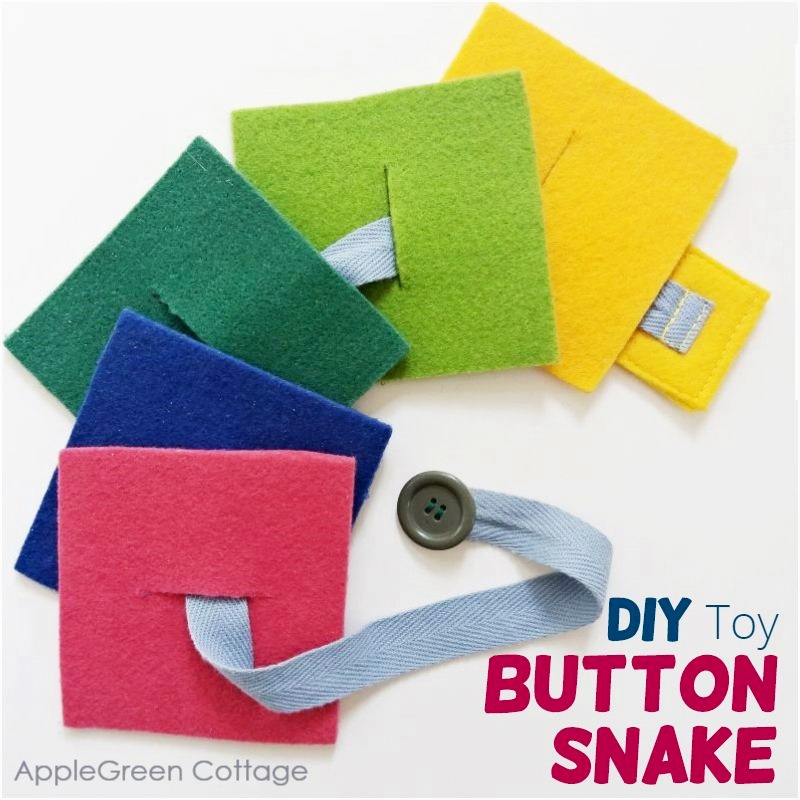 Toddlers love this super easy button snake toy. Actually, there is so little sewing involved - a great toy to make within minutes!
Felt-Fish Set (Bean-Bag Toss)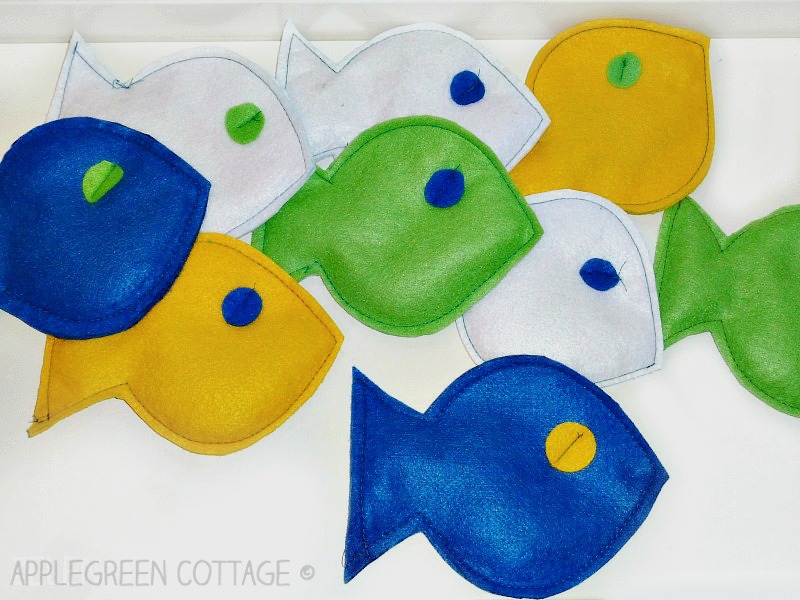 These DIY felt fish for kids are made quickly and can be reused for a number of indoors activities to release some of the excess energy children always have on stock. They are perfect for a bean bag tossing game and make an awesome handmade toy.
Felt Play Food Set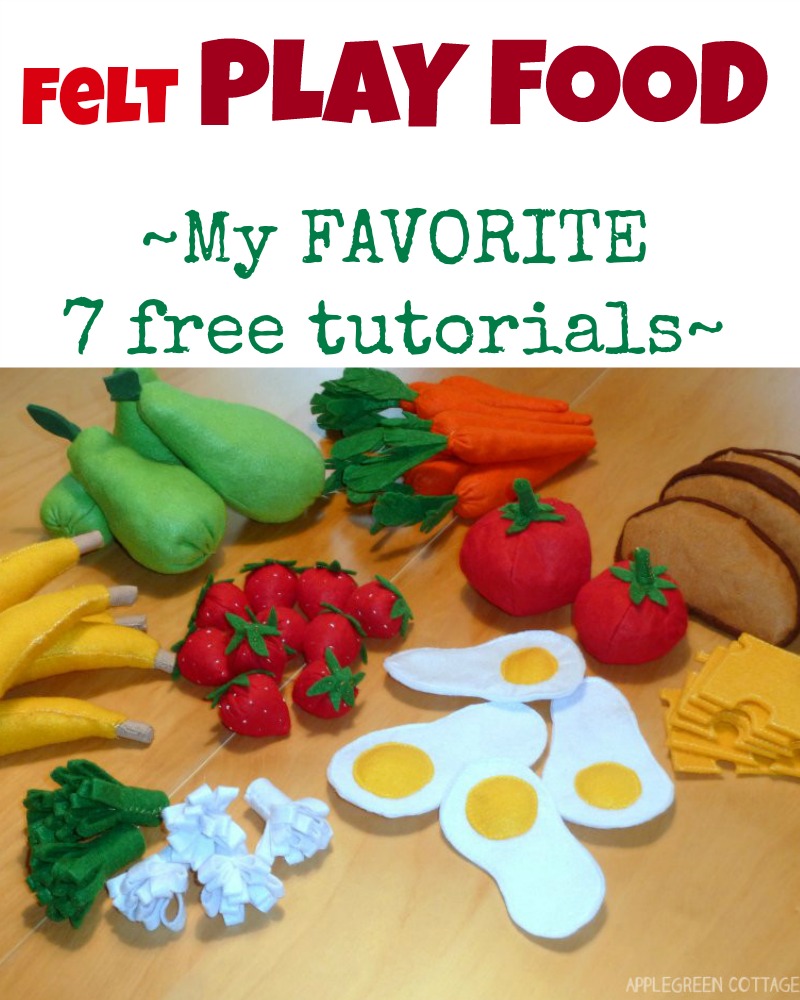 Take a look at 7 of my favorite free felt play food TUTORIALS for home-made felt fruit, vegetables, dairy and French bread. Make a set and you've got a wonderful diy Christmas present for kids.
Oh. and while sewing the play food, why not make them a few mini fabric potholders? I've got a free potholder tutorial for you - including kids' sizes! (And find out why I even made these in the first place 🙂
Felt Circle Fabric Bookmarks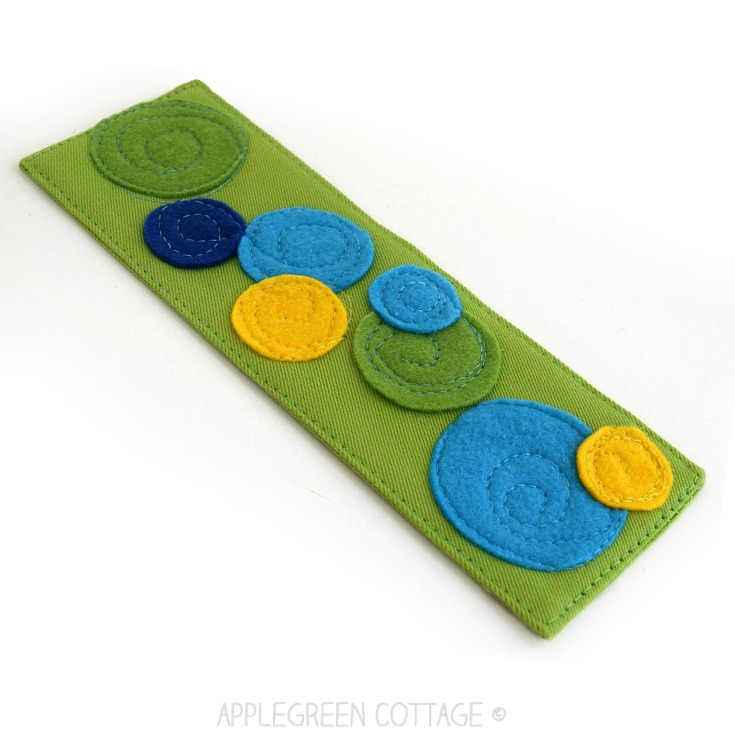 Avid readers? You can't miss with these easy and fresh-looking bookmarks. Grab the template with 4 FREE designs and check out the easy-sew trick that will make your bookmark corners beautiful. (You'll love this little hack!)
Use these ideas and the patterns to make the best diy christmas gifts for kids. Or - if you haven't seen it yet - get the huge free holiday pattern bundle and make the fondest family memories this holiday season.
Add a fun diy Christmas sweater in the mix and you're sure to have so much fun! Or think of your favorite advent calendar from your childhood - here are all the best diy advent calendars I could think of. Must-see!
Save For Later: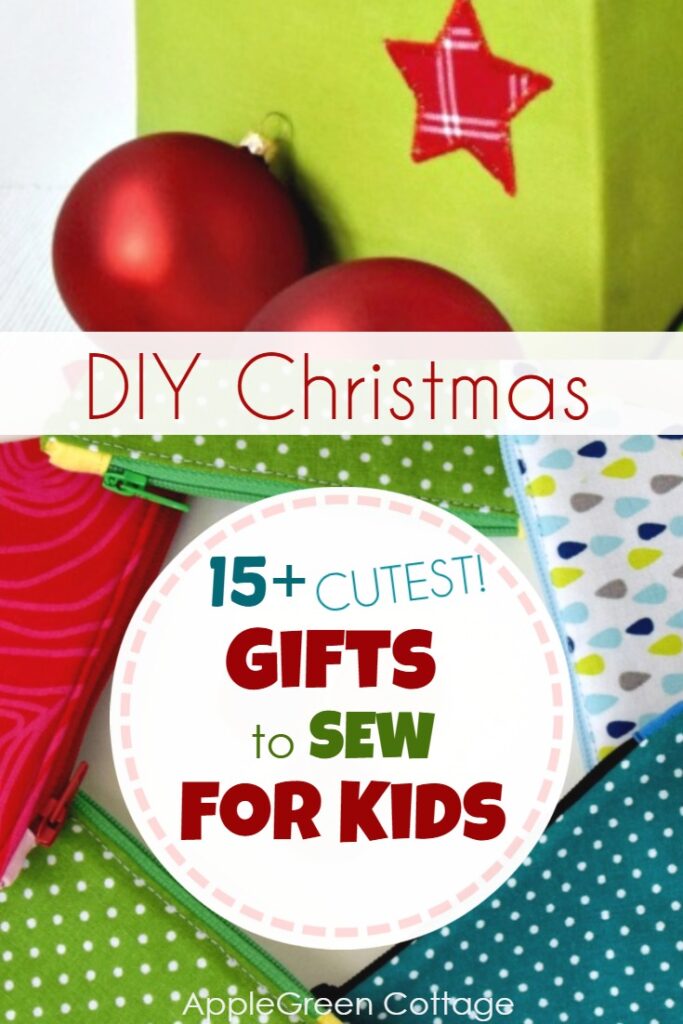 WANT MORE FREE TUTORIALS AND GOODIES?
Get email updates and never miss out on new patterns, printables, and tutorials:
Or …check out the gift bag pattern in 6 sizes in our shop - a super easy no-corner-boxing sewing project. Reusable gift bags for all your future gifts!