Are you looking for felt ornament patterns for Christmas? Here are 7 easy-to-make felt tree ornaments you'll love to make, and they turn out beautiful. Start creating, and get ready for compliments!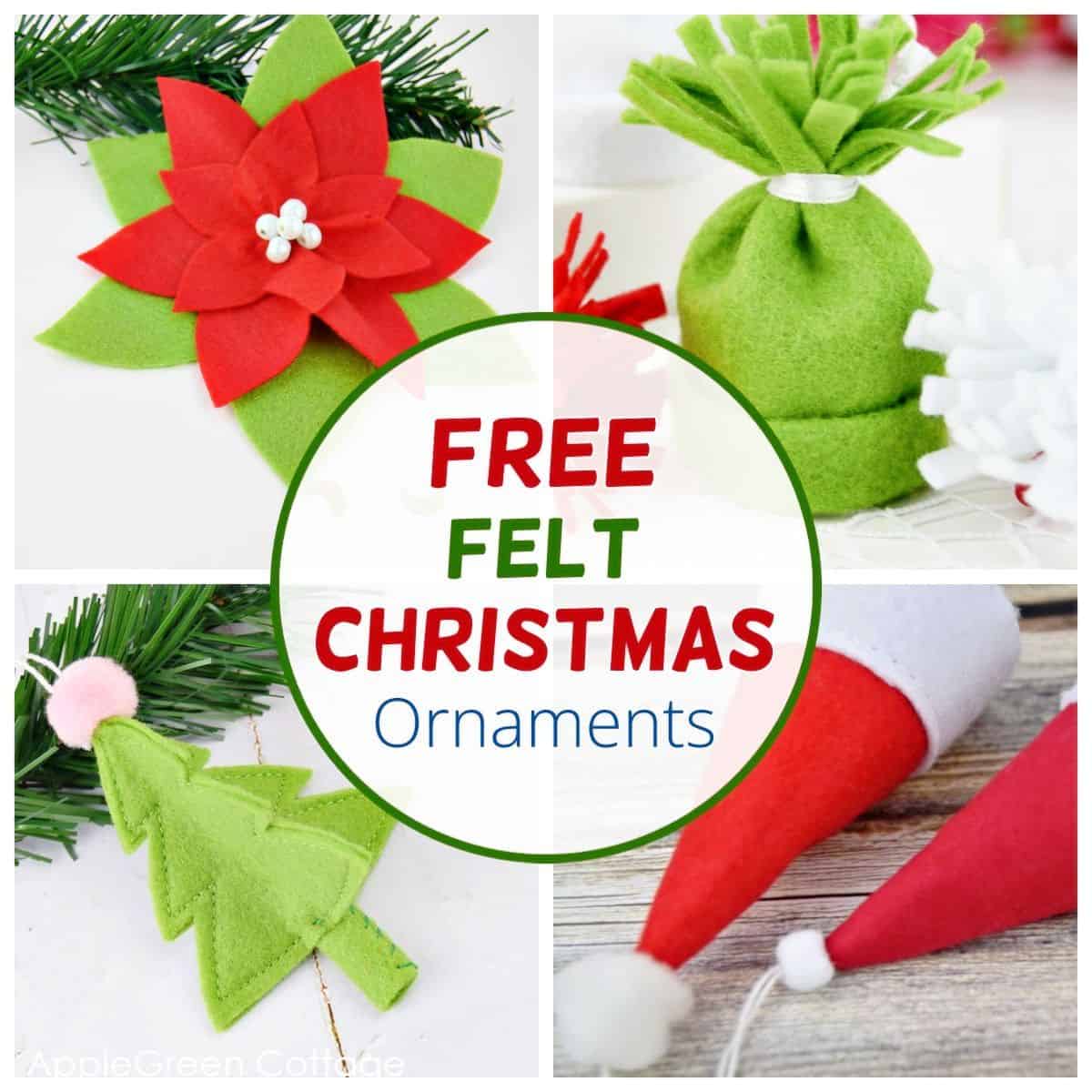 This post may contain affiliate links, thanks for your support. Looking for holiday themed decor? Check out these too:
Cheers to happy handmade holidays!
Felt Christmas Ornament Patterns
Feeling crafty this holiday season? Make your own felt Christmas ornaments using these beautiful free felt ornament patterns. These diy felt ornaments allow busy crafters to create clever décor for every holiday throughout the year!
1 - DIY FELT ORNAMENT - FABULOSLY TRENDY BUT SO EASY!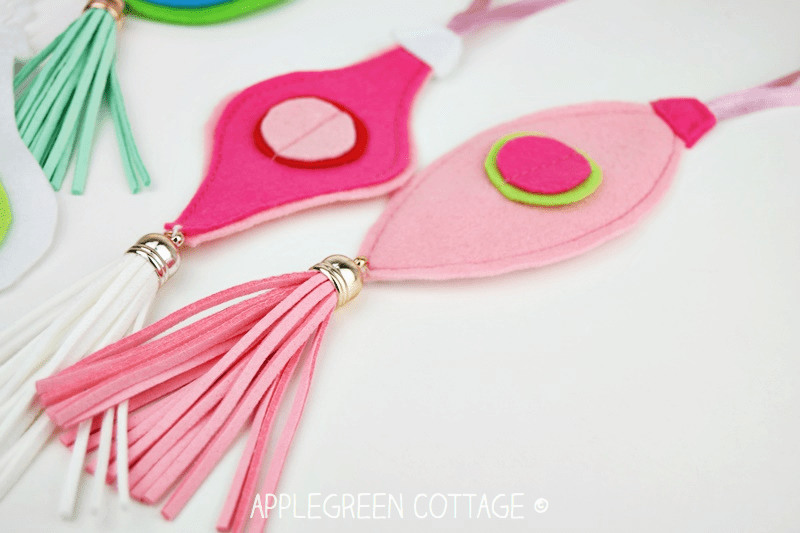 You can make this fabulous looking holiday decor - diy felt ornament, just by layering up a few trending colors. See how and grab the templates!
2 - Cute Christmas Lights Ornament - Free Template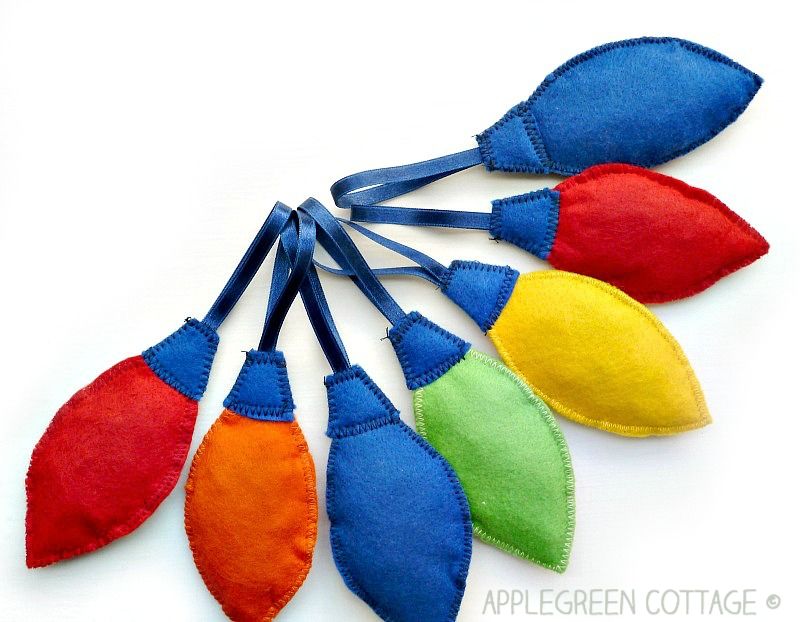 These merry little felt Christmas lights are the perfect ornaments for your holiday decor! Stitch them to brighten your home or work-space. Or, make a bunch and string them in a garland!
3 - Diy Christmas Tree Ornament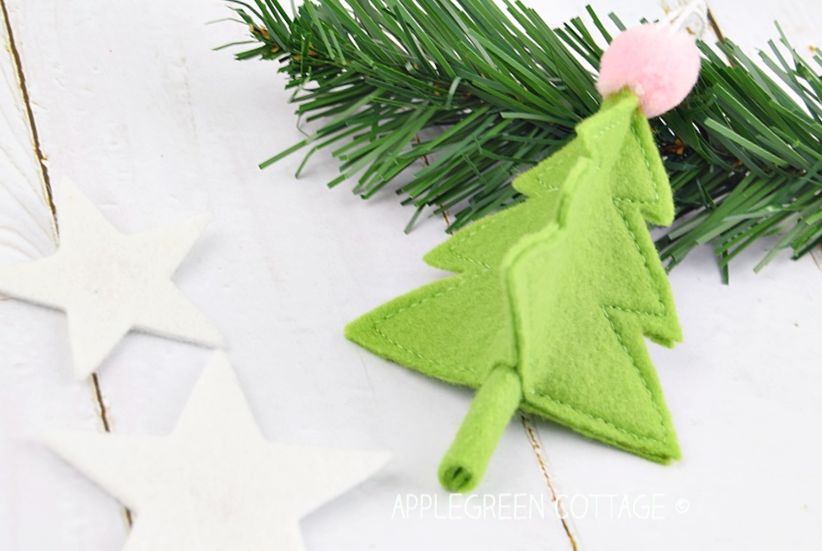 This diy Christmas tree ornament is great for decorating or gift-giving. The tree motif can be used separately as a tree ornament or in gift wrapping.
Let your imagination guide you! When I was thinking of this ornament, I was looking for something that may be used in many ways. That's why I made the template in 3 sizes.
Create an ornament, a present topper, table decoration, or even applique to this easy pillow cover tutorial (I must make a few of these again!).
4 - Free Poinsettia Ornament Pattern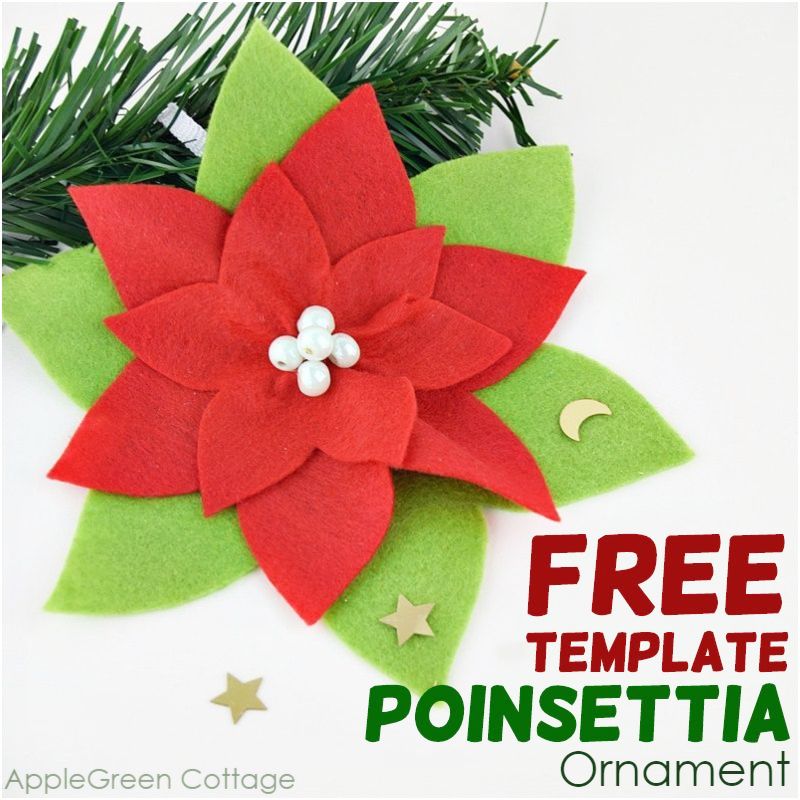 This poinsettia ornament is great for decorating a classic holiday tree. The traditional red and green will give you a great starting point for your diy holiday decorations. Get the free template in 3 sizes!
5 - Santa Hat Ornament - Free Pattern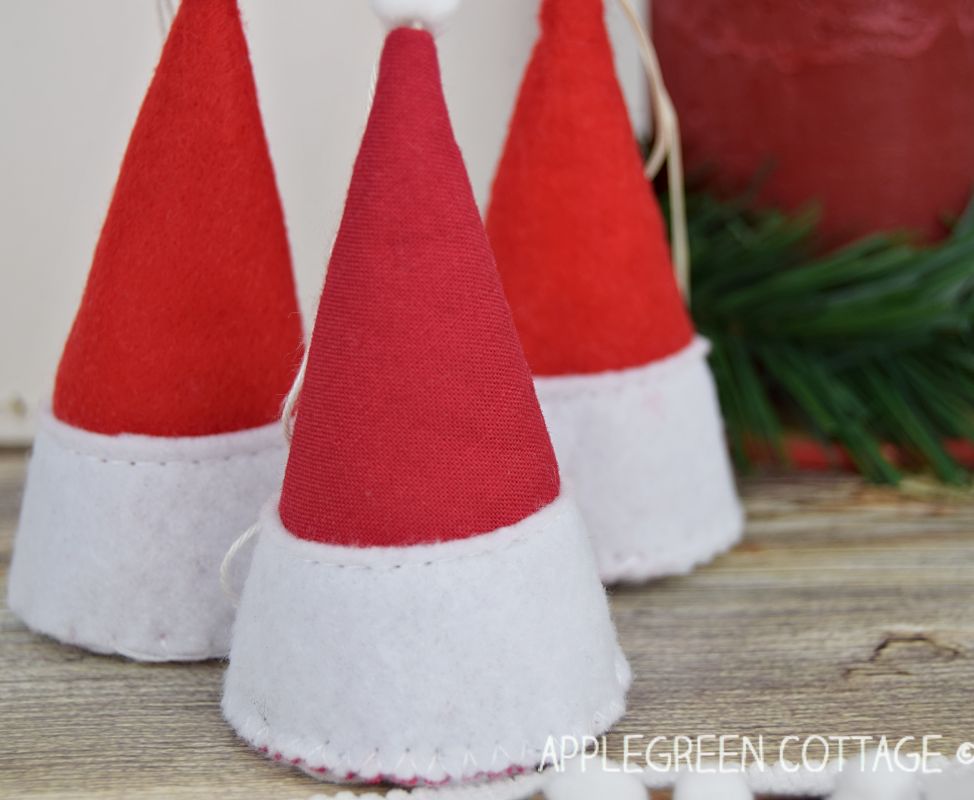 This diy Santa hat ornament is a classic, and perfect to start - or continue - your Christmas sewing tradition.
6 - Easy DIY Star Ornaments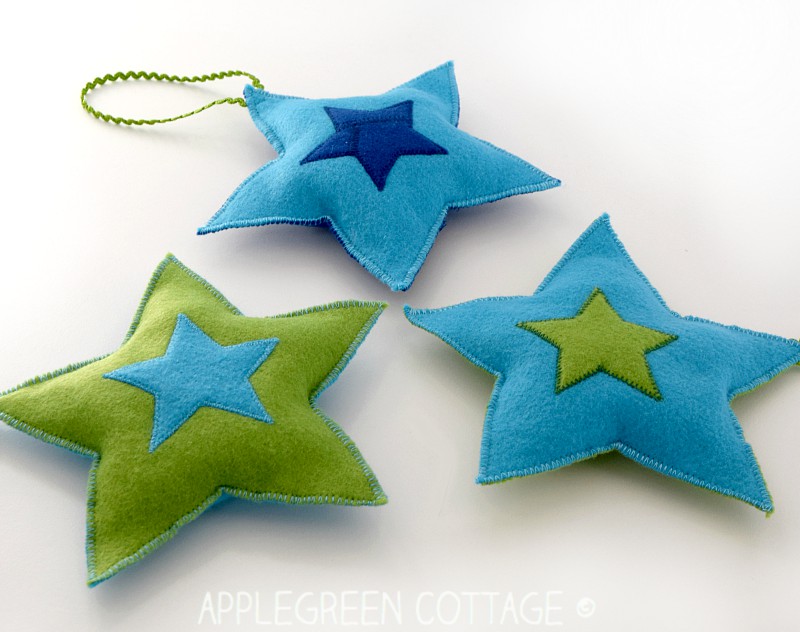 If you'd like to start your own 'handmade Christmas' tradition with your family or friends, here's one thing you can start with. These diy star ornaments are not difficult to make, and are suitable for a simple sewing project you can do with kids, too.
7 - Ornament Hat - Mini DIY Beanie And a Baby Hat Ornament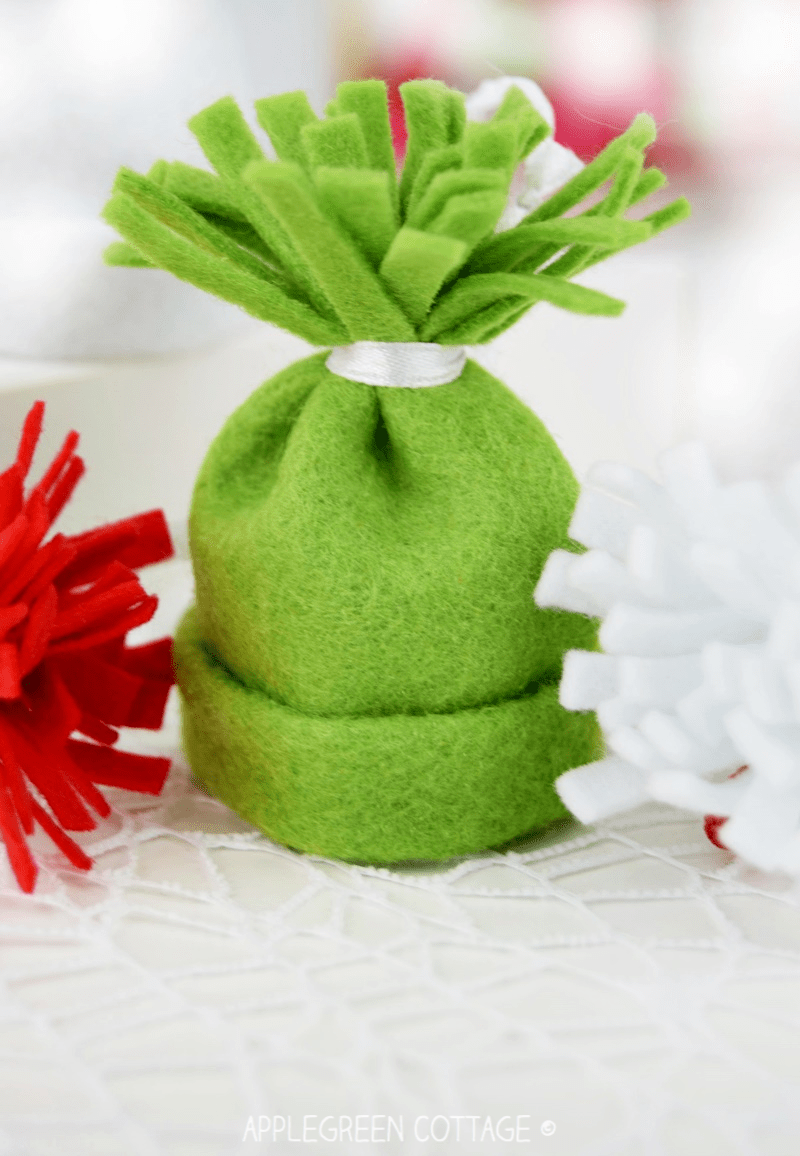 Make this ornament beanie hat  using a free mini beanie hat pattern - it comes in 2 versions. This easy holiday sewing project is part of the Homemade Christmas free pattern bundle, which includes these cute hats and many more designs. Download them all!
Conclusion
These felt ornament patterns allow busy crafters to create clever décor for every holiday throughout the year! I hope you liked this list of my favorite designs for easy felt ornaments.
Now use up your Christmas sewing stash making lots more. If you share yours on Instagram, make sure you tag #applegreencottage so I can find it and see! Oh, and before I forget: if you are looking for more sewing ideas, check out this list of stocking patterns to sew! And while sewing with holiday prints, make an Advent calendar too, with Christmas fabric panels.
Or check out my huge Christmas present to all Applegreen Cottage followers and creative people on the net. I'm sure you'll love crafting these beautiful holiday patterns for your own, unique handmade holidays:
HUGE Holiday Sewing Pattern BUNDLE - FREE!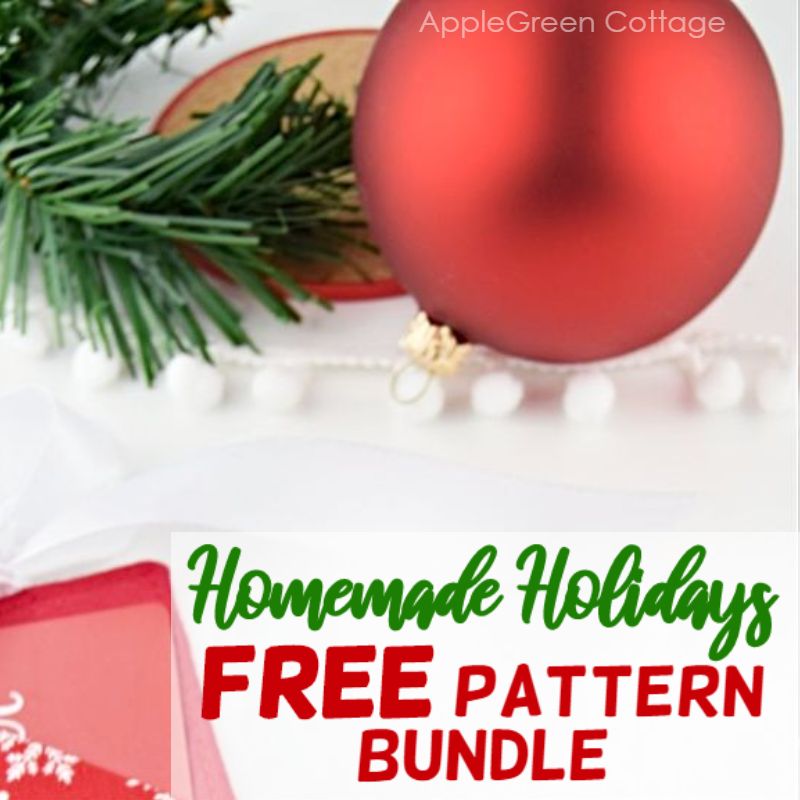 UPDATE: MORE templates to be ADDED to the Homemade Holiday FREE Bundle!- Join our mailing list here, so you don't miss out on any new tutorials!
If you feel like, save this list to Pinterest: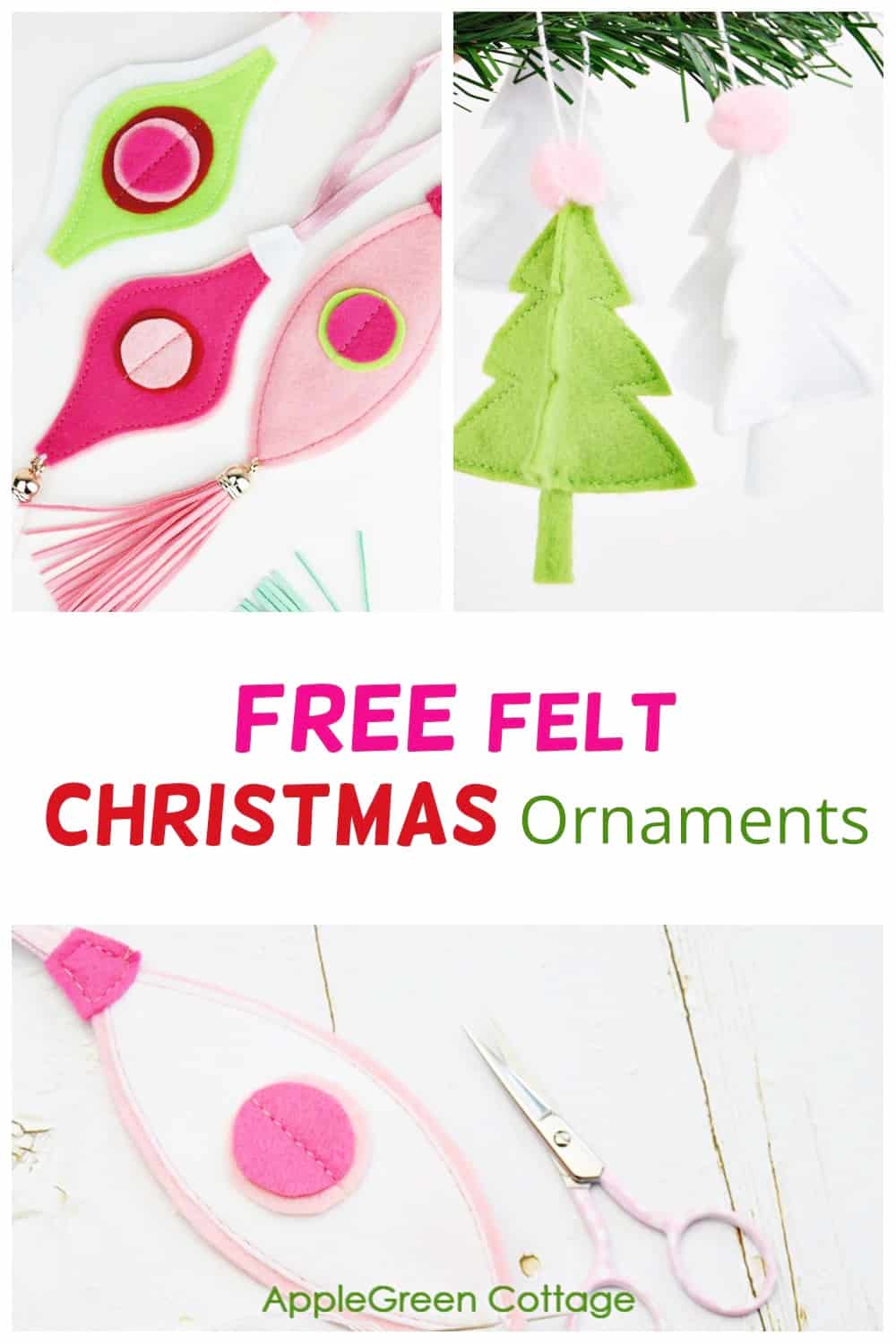 WANT MORE FREE TUTORIALS AND GOODIES?
Get email updates and never miss out on new patterns, printables, and tutorials:
Or …check out the gift bag pattern in 6 sizes in our shop - a super easy no-corner-boxing sewing project. Reusable gift bags for all your future gifts!