See how to make coasters using this easy tutorial. If you want to make easy and beautiful diy fabric coasters in less than half an hour, check it out!
Create your own fabulous diy holiday home decor! These diy fabric coasters are easy to sew. After creating these diy felt coasters a really long time ago, I wanted to make coasters with fabric for to make our holiday home decor a bit more festive. Perfect for Valentines, Christmas or parties!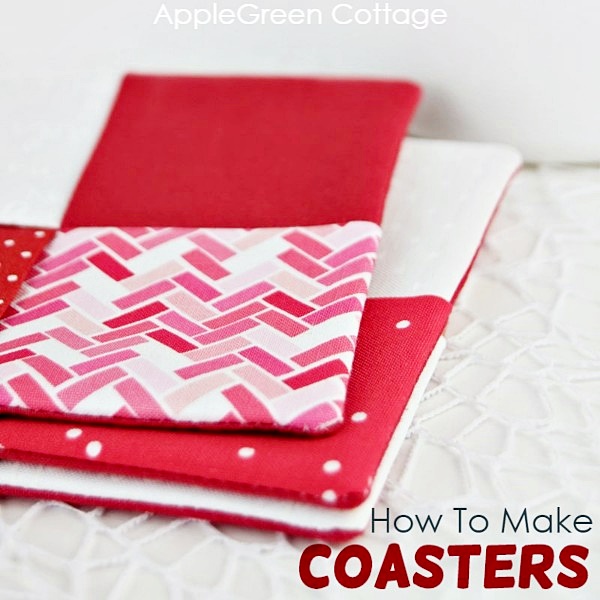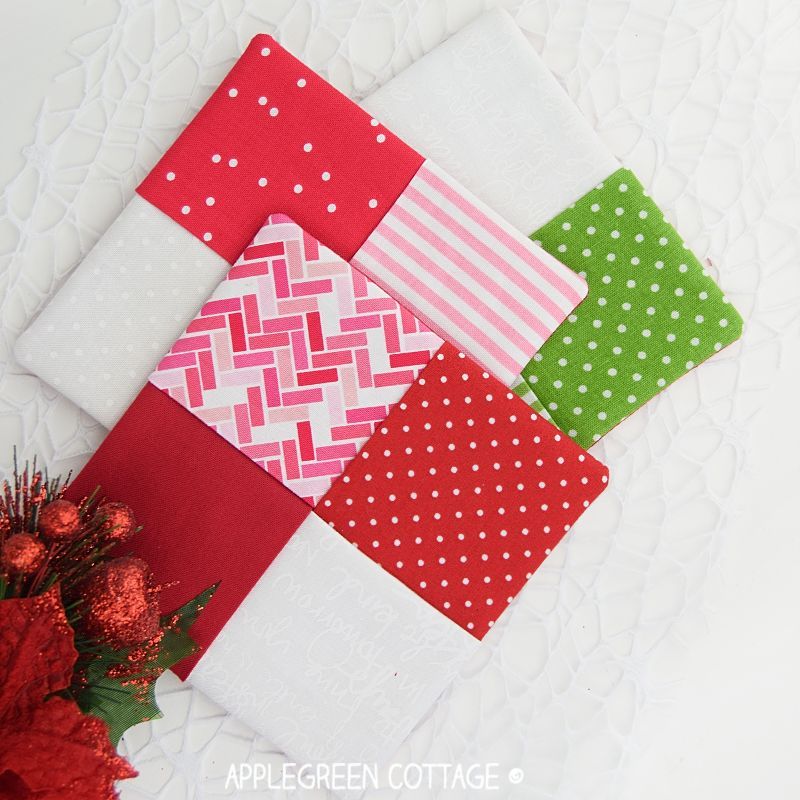 This post contains affiliate links. Thanks for your support. If you're here for holiday sewing, make sure to also check out my brand new FREE SERIES of Homemade Christmas Patterns - it contains more than 15 free Christmas sewing patterns. All made for you! Or try our new, popular SewPretty HOME series: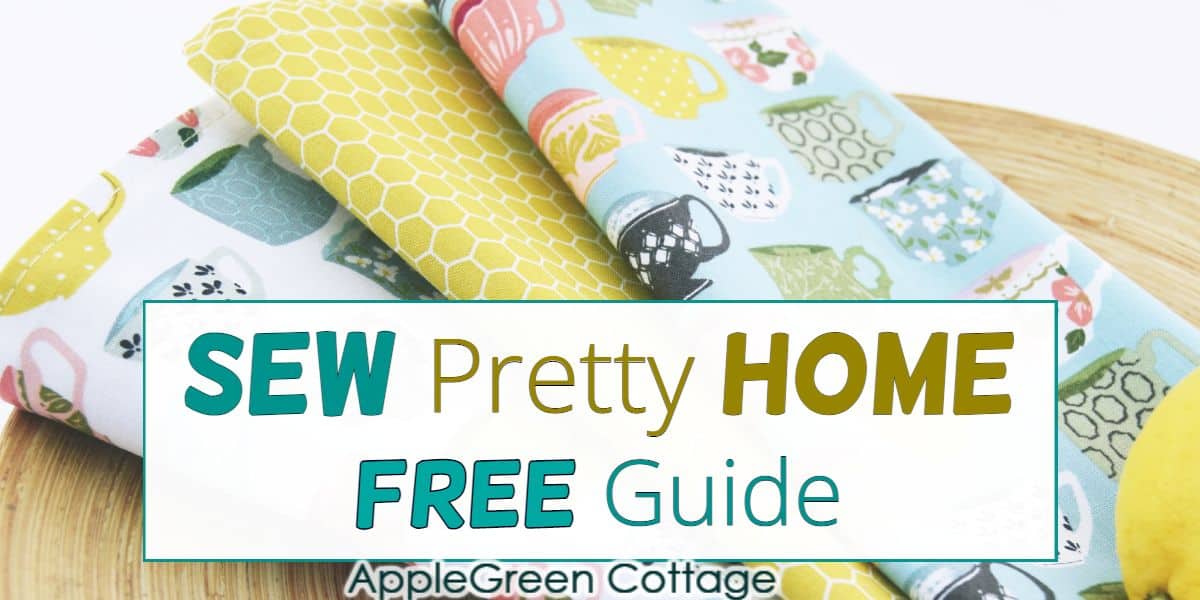 Join the FREE 7-part email course and make 6 beautiful items for your home! You'll love it!
How To Make Coasters
These cheerful diy creations will bring variety and add more color to our holiday home decor, for sure! Use them for Christmas dinners with some diy poinsettia tabletop decor, or on Valentines together with my Valentines placemats here!
I wanted these coasters to be made in holiday colors AND I wanted to be able to use them all year long.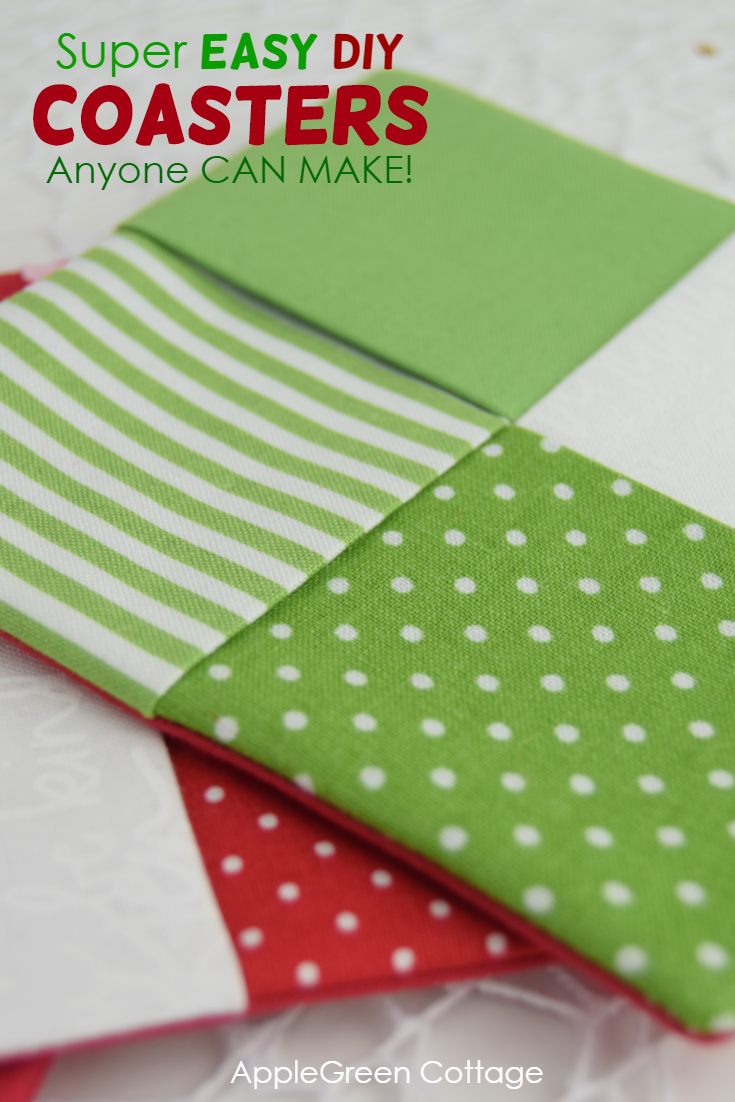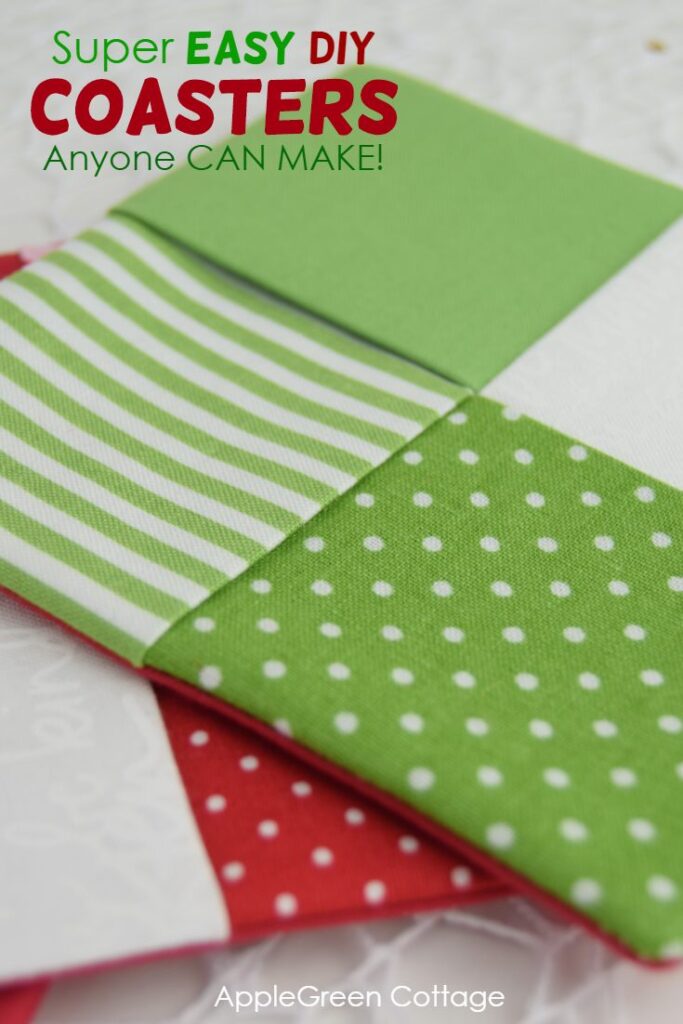 So here's what I've come up with: I did not specifically use any themed prints. Just sticking with the red, white, and green prints did the job. And we'll be able to use them all the time!
It's an easy project, and quick too, and you don't require any pattern for these. Just fabric scissors or rotary cutter and a ruler.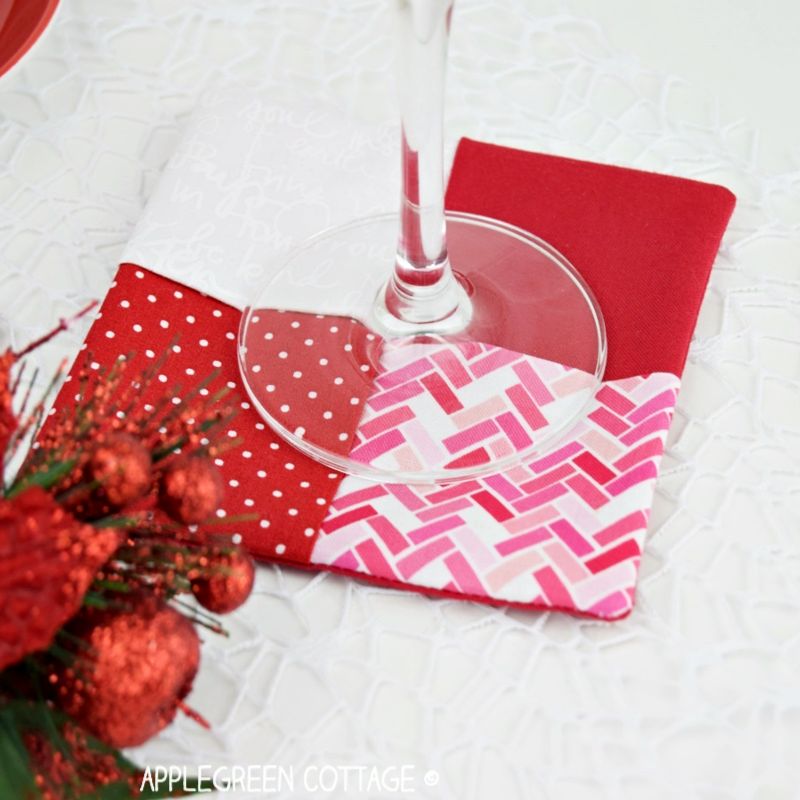 If you like sewing for home, check out these tutorials too: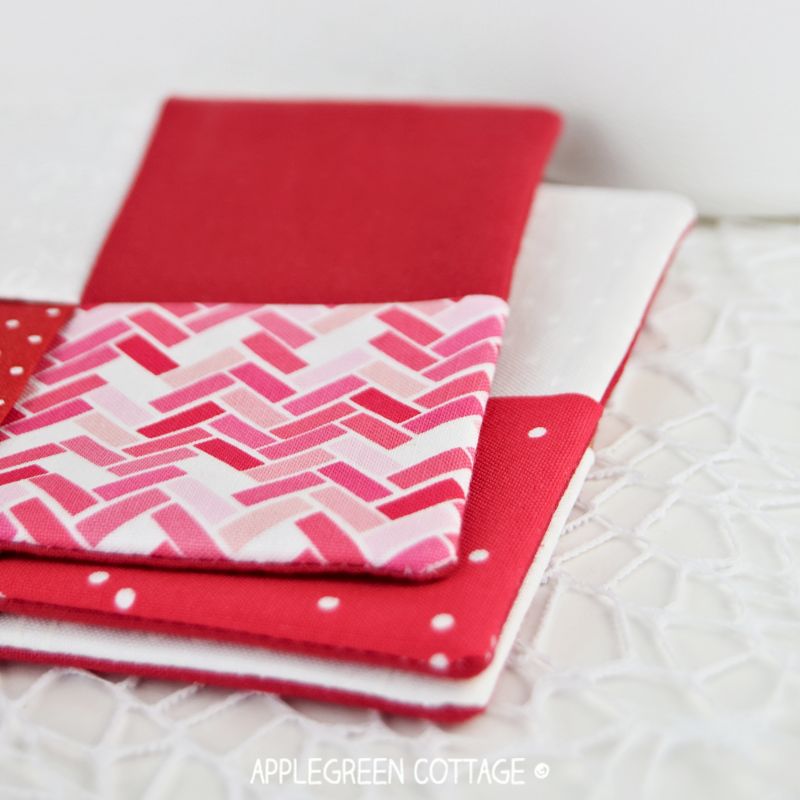 Supplies To Make Diy Fabric Coasters:
five scrap pieces of fabric (5" or 13cm squares) in your favorite color combination
a 4 ½ inch (11.5cm) square of fusible fleece
matching thread
sewing machine
scissors
optional: rotary cutter and cutting mat (I use this one by OLFA)
Steps
Cut Your Fabric Pieces - Step 1
Cut 5 pieces of 5" (13cm) squares. One will become the back of the coaster, the other 4 will form the front. Also, cut one 4 ½" square (11.5cm) from fusible fleece.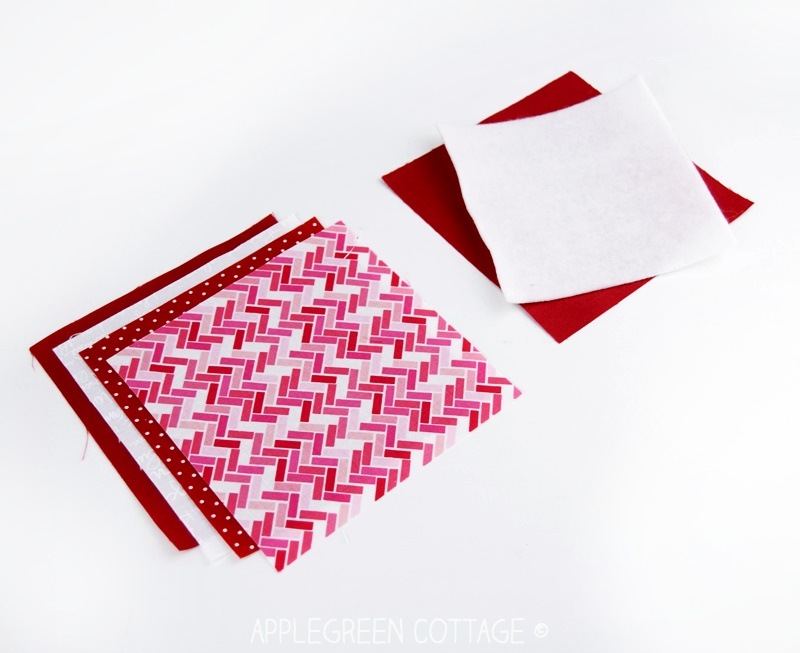 Add Fusible Fleece - Step 2
Fuse a piece of fusible fleece onto one of the pieces. It will become the back of the coaster.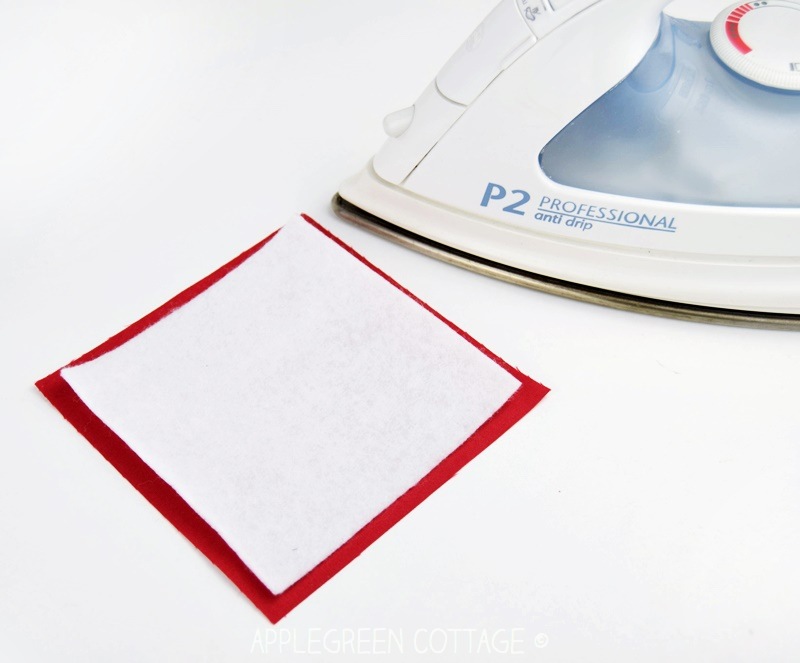 Folding Step - Step 3
Fold the remaining four of your squares in half, wrong sides together and press.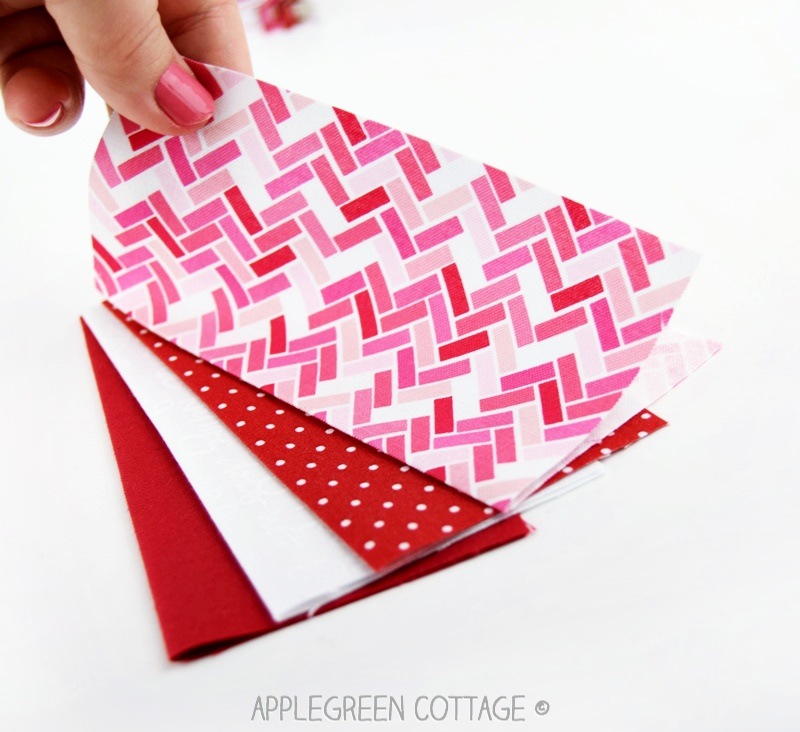 Stack The Pieces - Step 4
With your bottom square right side up, layer the rectangles onto the square covering it. See the image below.
When placing down the fourth rectangle (see #4 on image below), flip up the first piece and tuck the last one under the first piece - they will overlap, just like the rest of the folded pieces.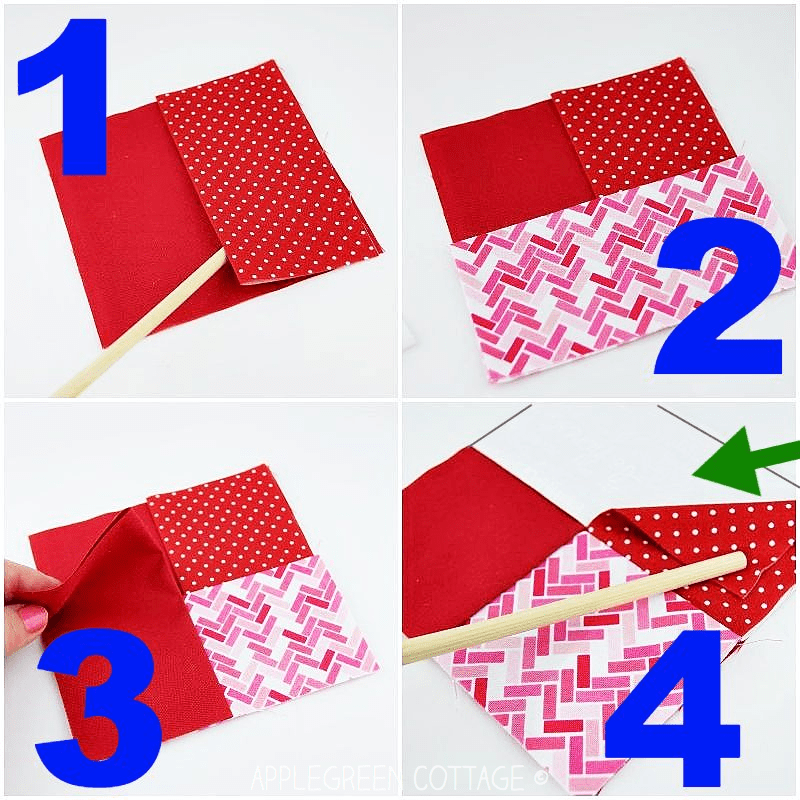 Sew Around - Step 5
Clip or pin all the pieces in place, then sew along all four edges using a ¼" (7 mm) seam allowance.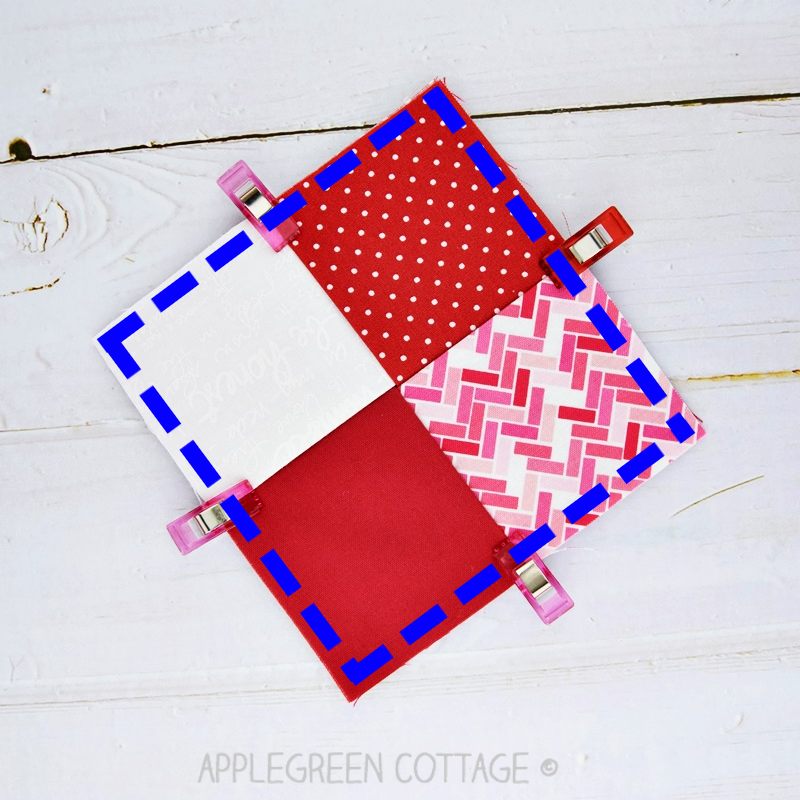 Trim Corners - Step 6
Trim the corners to reduce bulk. Here's a good guide on clipping corners if you are new to sewing.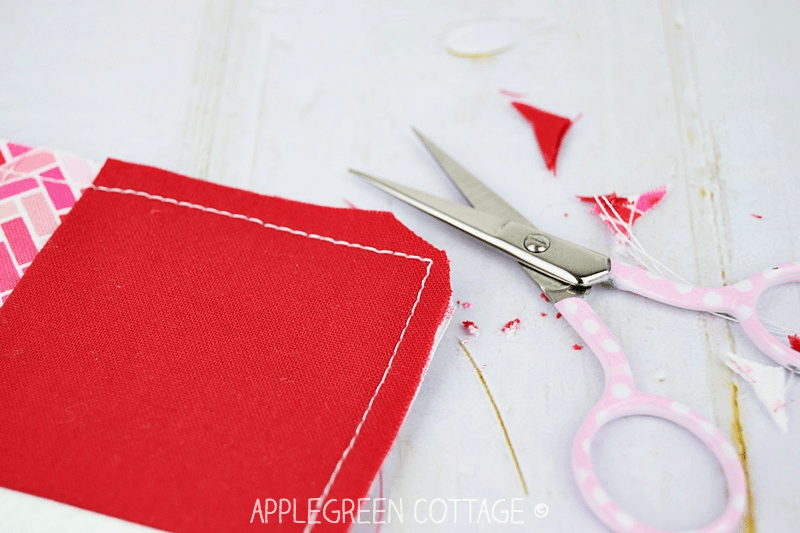 Turn Right Side Out - Step 7
Turn the coaster right side out, reaching into the center between the rectangles.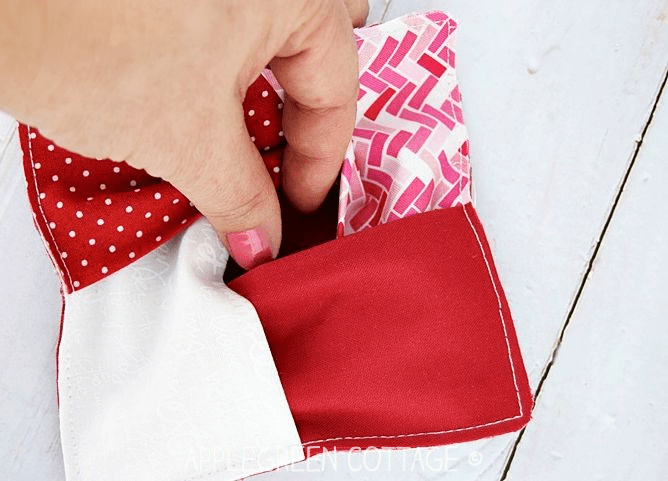 Press The Finished Diy Fabric Coaster - Step 8
Push out the corners and press. Voila!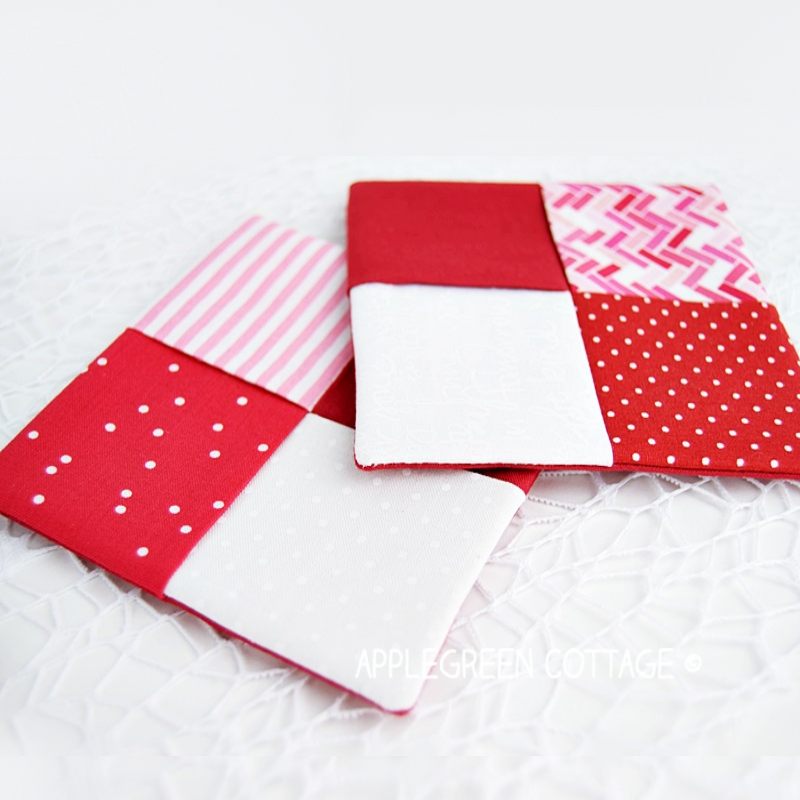 Done and ready for holiday home decorating! Any parties or gatherings planned? Going to a New Year's Eve party, a Galentine get-together, or a birthday celebration? These diy coasters would make a great diy hostess gift, too.
Also, where I live, families would often visit each other during the holidays, so these could be a great diy gift. Make a few in advance, tie them using a beautiful satin ribbon and you've got a great diy gift ready.
Also, make sure you visit my other post, a roundup of cute little holiday decoration projects from me and my friends and fellow bloggers. All easy and free projects you can make in under an hour. Or check out these diy coasters I made using the same technique but in a different format - so cool!
Make sure to save the project so you can use the tutorial any time you feel like: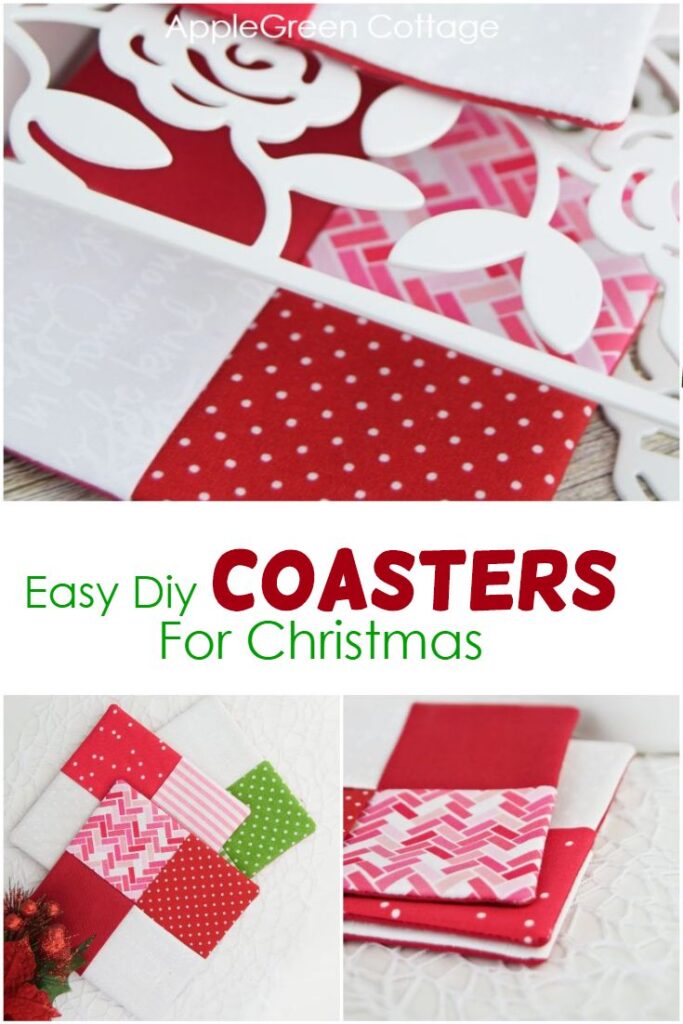 WANT MORE FREE TUTORIALS AND GOODIES?
Get email updates and never miss out on new patterns, printables, and tutorials:
Or check out this pretty ALLina project bag pattern in our shop - for all your storage needs: