Want pretty DIY ornaments for your Christmas tree or for gifts? Here's a simple way to make diy star ornaments at home.
This felt star decorations tutorial includes free printable star templates that you'll be able to use for a number of projects, like this star softie for kids, or a throw pillow, or - like here, cute and soft little Christmas tree ornaments that will last and make your Christmas feel special. This tutorial links to 2 free templates.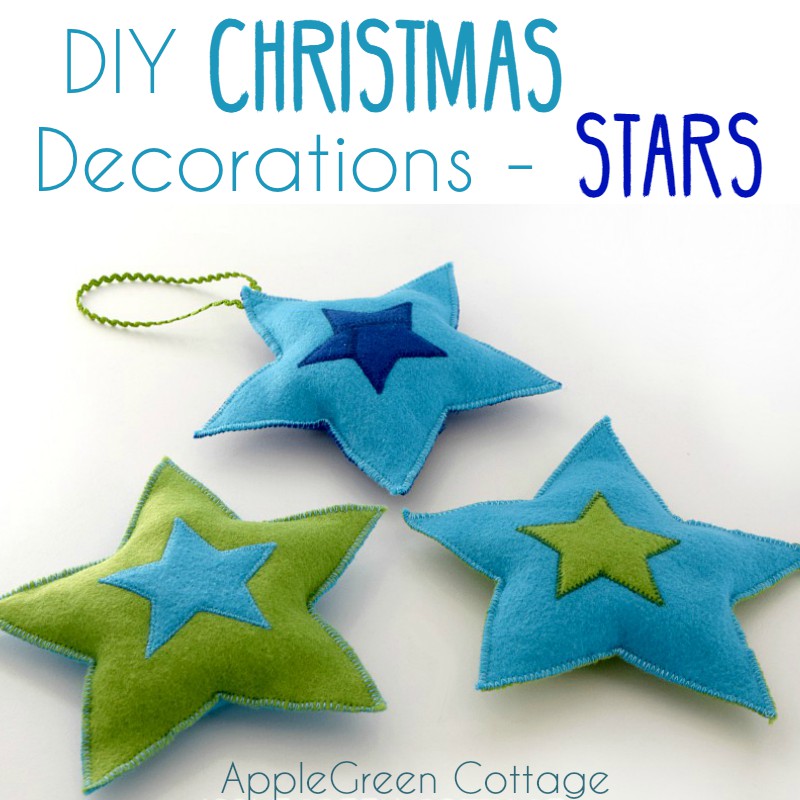 This post may include affiliate links. Thanks for your support. First off, there are tons of Christmas sewing projects on this blog, check them out:
HUGE Holiday Sewing Pattern BUNDLE - FREE!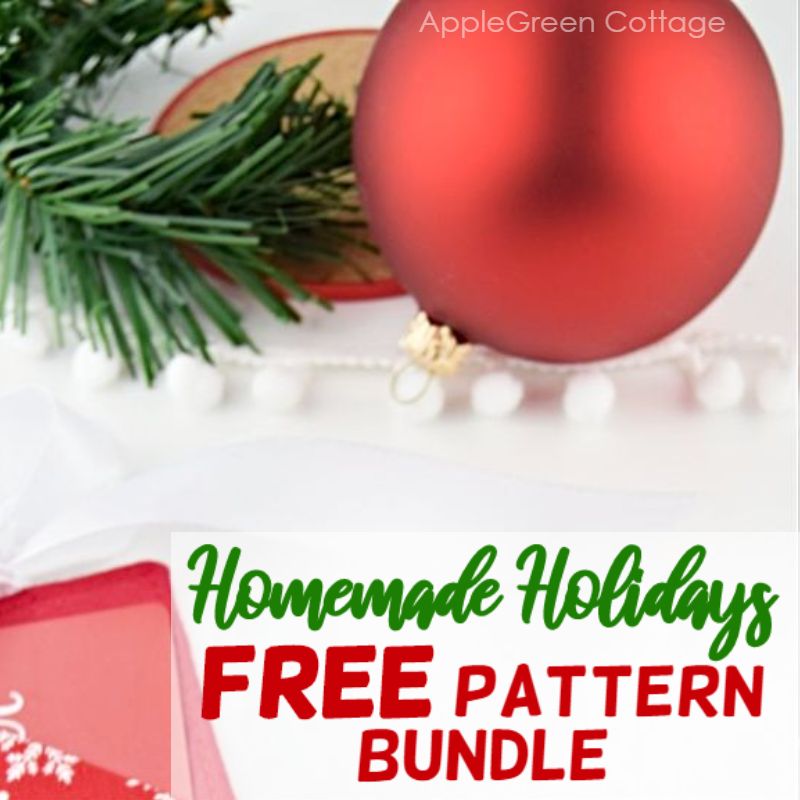 UPDATE: MORE templates to be ADDED to the Homemade Holiday FREE Bundle!- Join our mailing list here, so you don't miss out on any new tutorials!
Diy Star Ornaments- Felt Stars Free Pattern
Every year, we add a few new Christmas tree ornaments to our family's (growing) collection of handmade holiday decorations. And it feels so good to see, every year, a growing number of homemade ornaments, carrying warm and soft holiday memories from the past years, remembering the tiny sweet moments with the kids, knowing how old each of them was when a specific set was made.
And hoping these memories will be carried on for years to come. I love our 'handmade Christmas' tradition!

If you'd like to start your own 'handmade Christmas' tradition with your family or friends, here's one thing you can start with. These ornaments are not difficult to make, and are suitable for a simple sewing project you can do with kids, too.
Making Felt Star Ornaments Video
I've made a short video slide show for those of you who prefer video how-tos. Check it out here: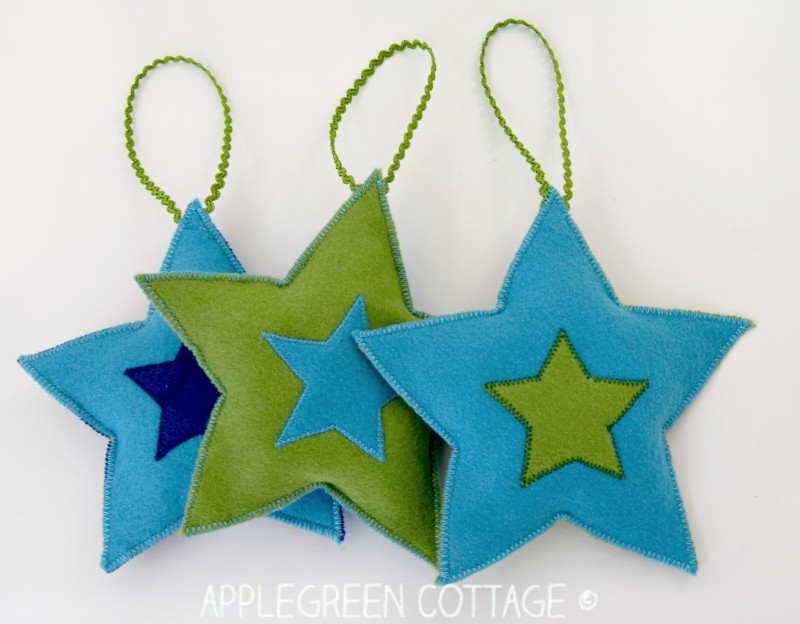 Aren't these little stars cute! You can, too, add a cozy look to your Christmas tree with your own, DIY Christmas ornaments. I'm showing you an easy way to sew a set of these easy and cute diy star ornaments.
Supplies to sew this star Christmas ornament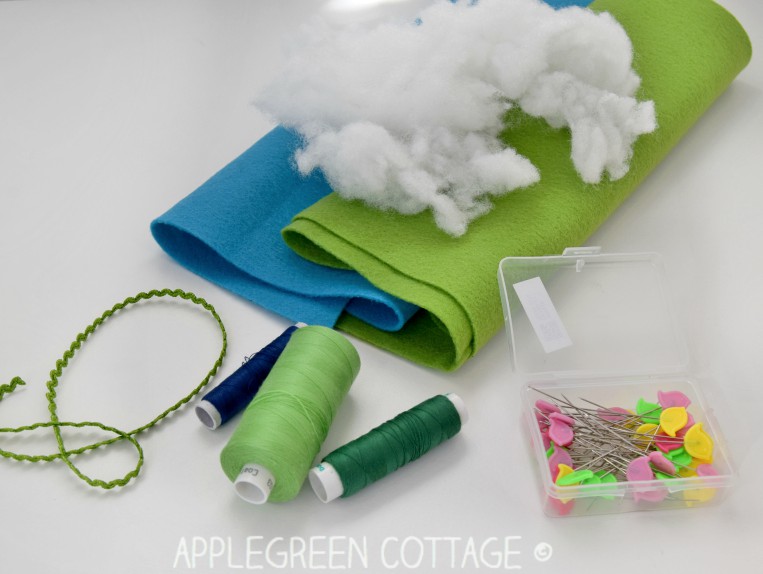 To sew these diy star ornaments, you'll need:
felt scraps in selected colors
5-inch (13cm) of ribbon for each ornament
thread, pins
needle or sewing machine
OPTIONAL: free star template from this star plushie tutorial)
How to Sew Christmas Stars - Tutorial
You can make them using your sewing machine, or simply sew them by hand.
Step 1 - Make or print the template and cut pieces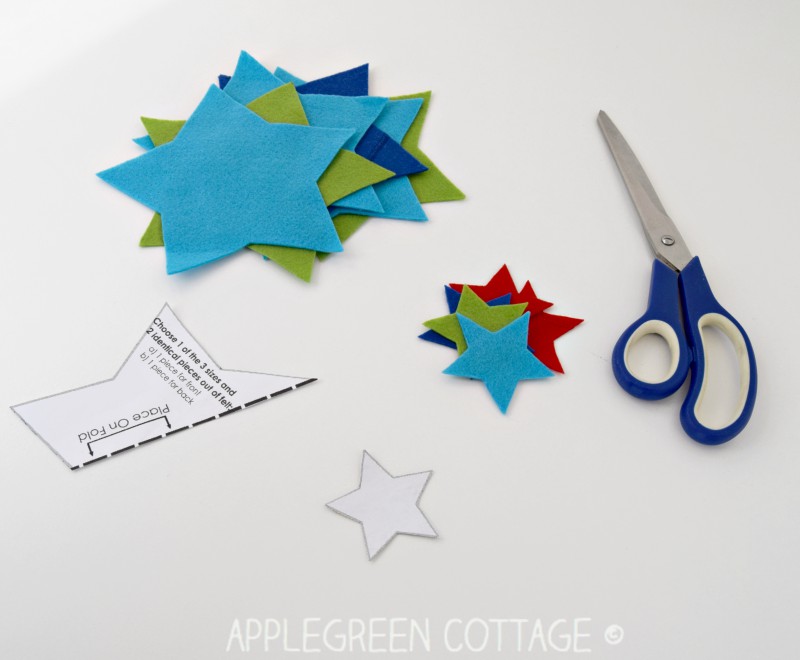 Once you've downloaded your star templates (see plushie tutorial for a free star template in several sizes), cut:
2 mid-sized star pieces per ornament, and
2 smallest size star embellishments per ornament. You'll get this: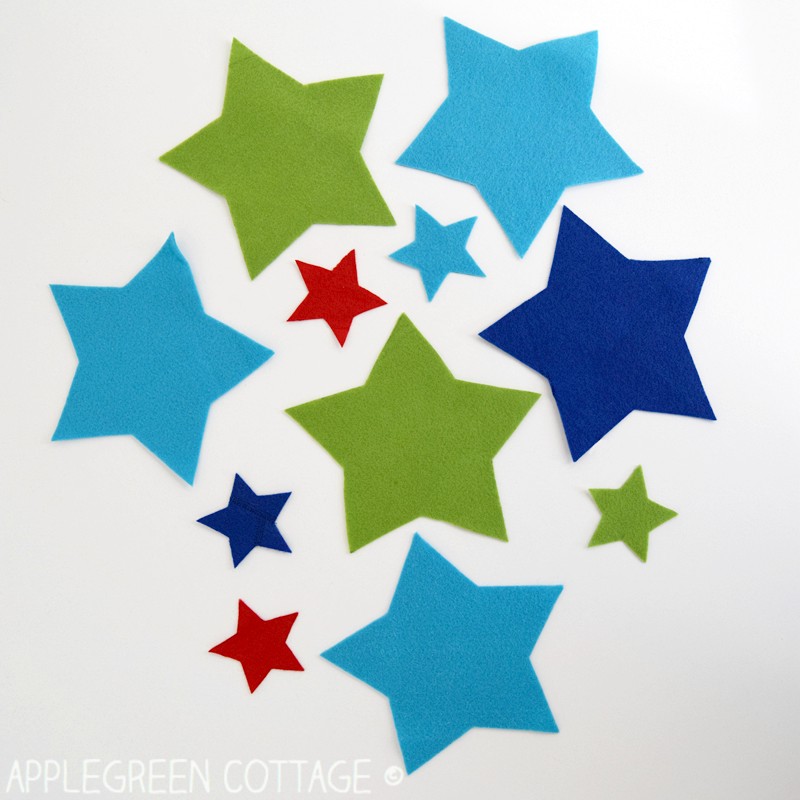 (oops, one little star missing in the photo!)
Step 2 - Stacking layers - attach embellishments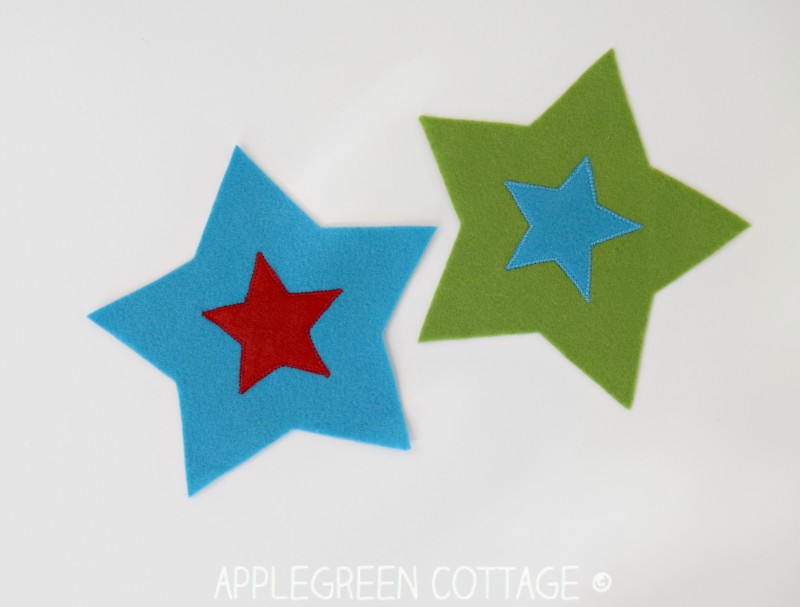 Using a zigzag stitch, stitch the small stars to the center of each large star piece. (see above)
Step 3 - Sewing Together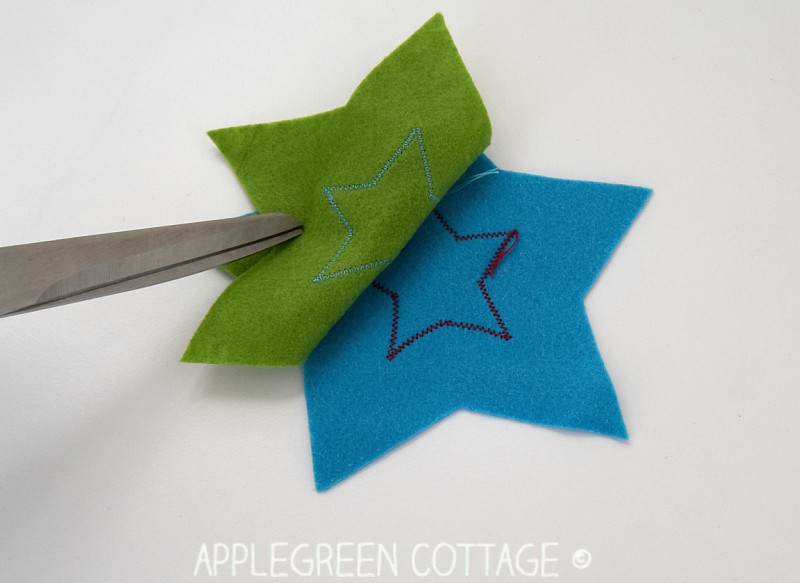 Place two main star pieces wrong sides together, so the small star embellishments are visible on the outer sides.
Step 4 - Add Ribbon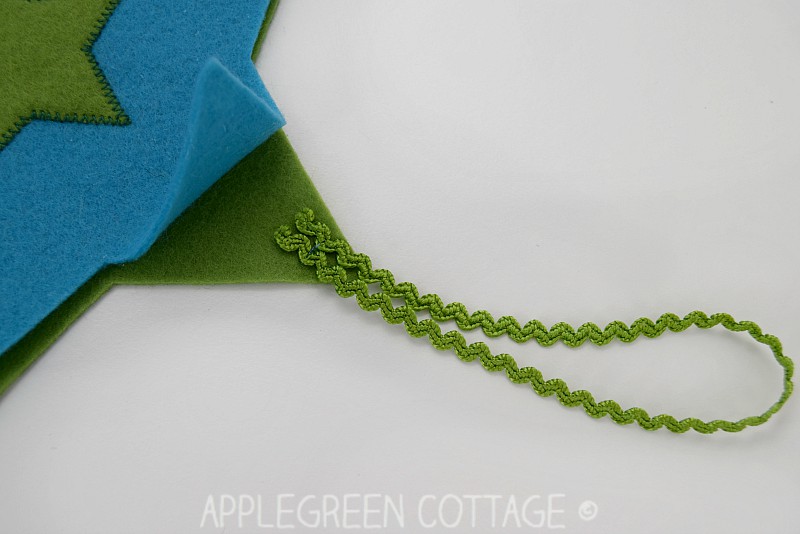 Attach the RIBBON: Hand-stitch (or glue) both ends of the 5" ribbon to one point of the star. This way, you'll be able to hang your ornament onto the Christmas tree.
Step 5 - sewing step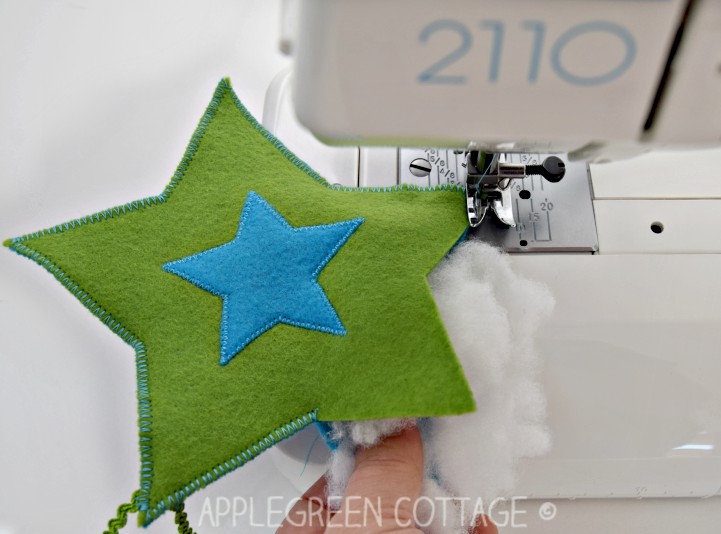 Using a wide zigzag stitch, sew around the 2 star pieces, leaving a gap to insert the stuffing: Stop sewing when you are approximately three-fourths (¾) around the piece. Leave the piece on the sewing machine. I always leave the needle IN the material, i.e. in the lowest position to prevent sliding when working on it.
Step 6 - Add polyester stuffing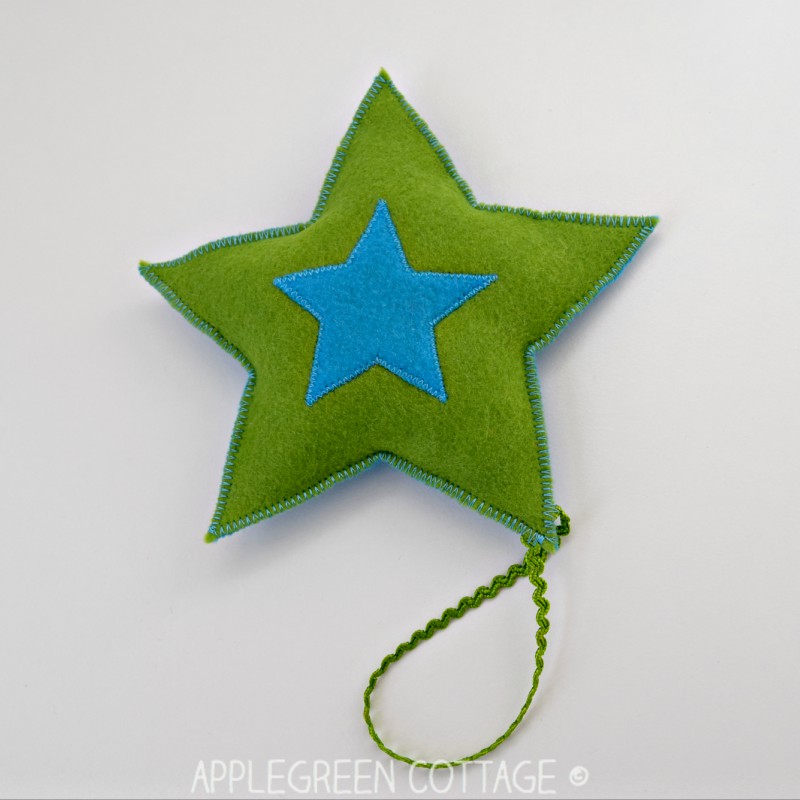 Now insert the toy stuffing material.
Step 7 - Close the gap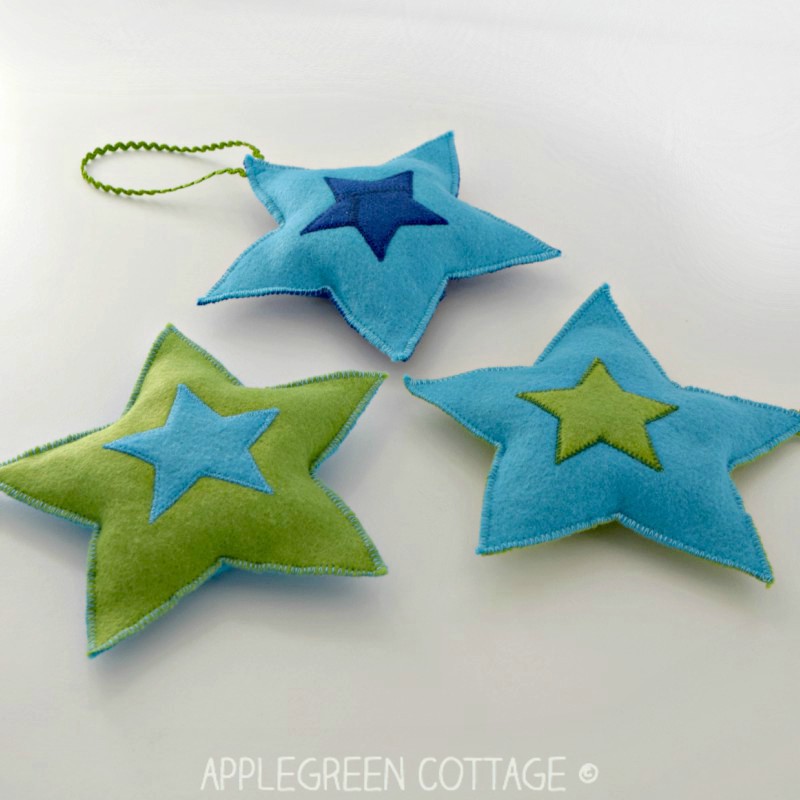 Stitch the opening closed. Done! Repeat for each ornament.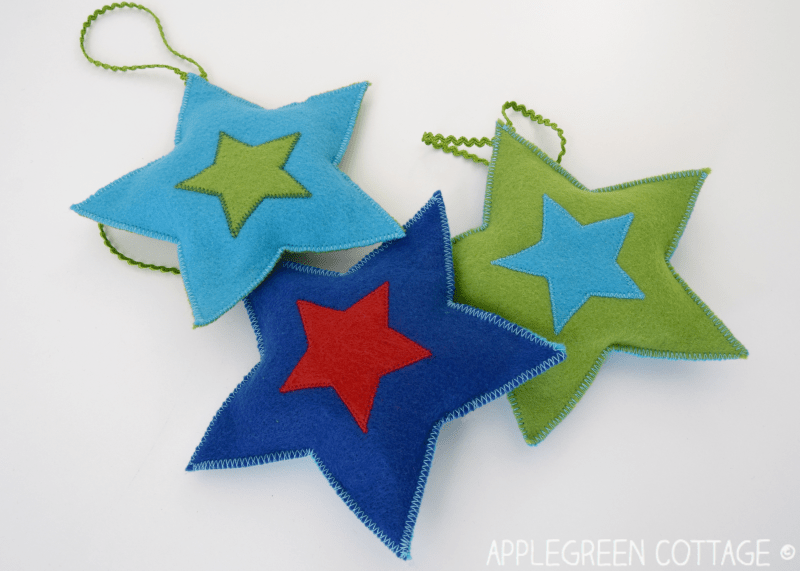 These diy star ornaments will double as lovely gift tags to attach to your Christmas gift bags. The best Christmas ornaments are not necessarily costly. They show affection, they come from your heart. For me, watching our growing collection of DIY Christmas ornaments on our Christmas tree is like watching our family grow and thrive. Priceless and unique. Just like these DIY Christmas decorations.
We love them. Kids too, especially because the material allows them to rearrange the tree ornaments, to take them down, and hang them again. Lots of play, and no fear of breaking anything!
Now hang your new handmade felt star ornaments on your Christmas tree. Let 'handmade Christmas' become your own family tradition. I wish you a peaceful, warm and merry Christmas. Save For Later: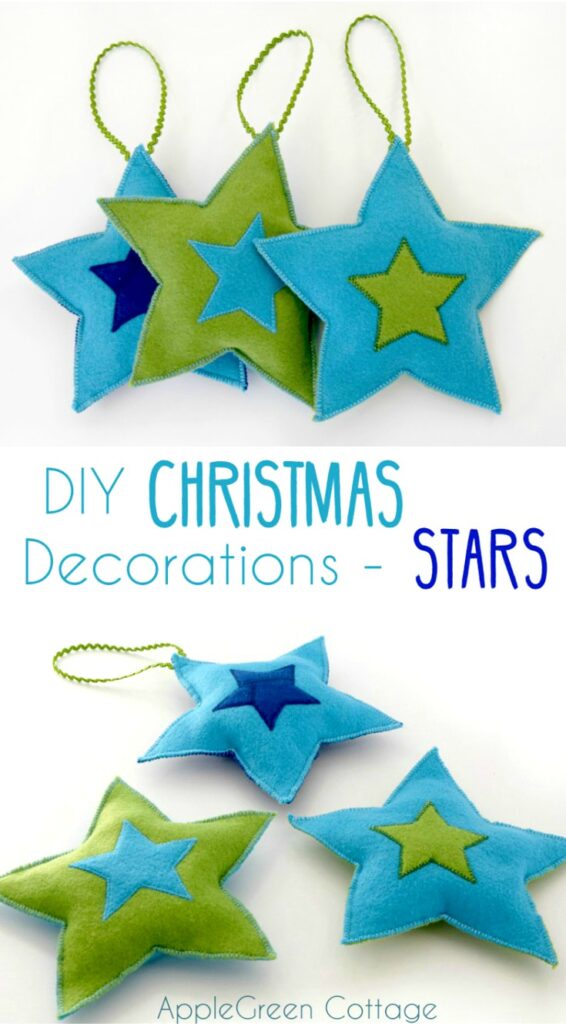 Need more DIY ideas? Feel free to check out my other 3 popular Christmas ornament tutorials (and get the free templates)
Felt star Free TEMPLATES
You can use the free template from my Star Softie tutorial.
WANT MORE FREE TUTORIALS AND GOODIES?
Get email updates and never miss out on new patterns, printables, and tutorials:
Or …check out the gift bag pattern in 6 sizes in our shop - a super easy no-corner-boxing sewing project. Reusable gift bags for all your future gifts!