17 Free Patterns - cute diy Christmas gifts. Check out these quick free Christmas gifts ideas you can sew this Christmas, all of them include free sewing patterns! Free, easy and quick: you can make several in one go. Check them out.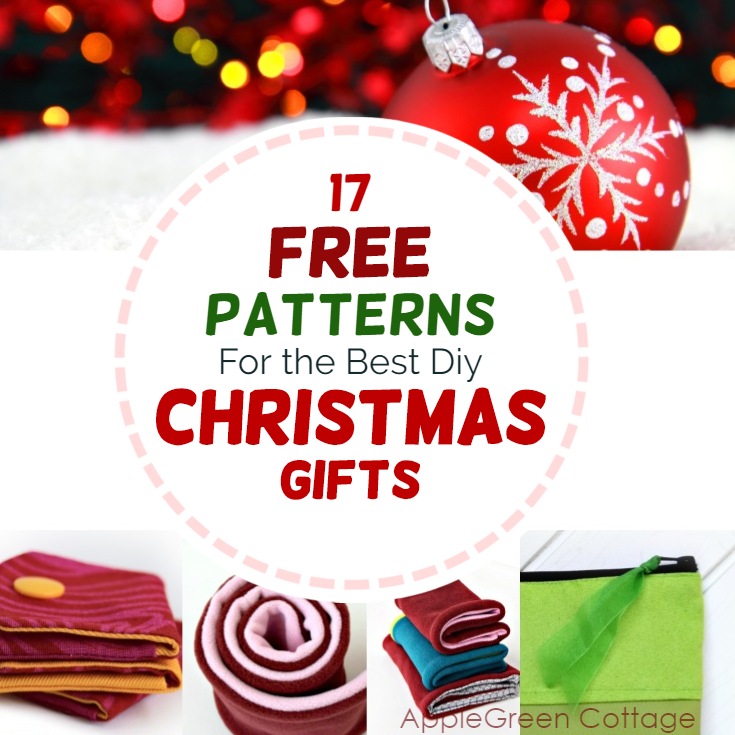 This post contains affiliate links. Thanks for your support.
Whoa... It has been a hectic few weeks and can you believe it is nearly Christmas! Also, now is really a good time to get started on making some great gifts for the holidays. If you start now, you'll be ahead of crunch time so you can enjoy making them instead of being stressed.
To help you get started, here's what I've done: I've browsed through my posts with free templates and patterns and collected them here. These are fast and easy projects that you can start and finish in an afternoon! Totally free, and most of them are scrap busters, so you don't even need to spend time and money buying more fabric!
Cute, Diy, and Free Christmas Gifts
First, for those of you who like video tutorials, I've made a video slide-show so you can sit back and watch to get a picture. (There's of course a list with separate links to these tutorials, later in this post.) Check out the video first:
If you want more Christmas sewing projects, check out these ideas:
Now, are you ready to sew with the 17 free Christmas gifts? Click through to my currently most popular FREE patterns here:
and a 3-size free template for everybody! (Just the best winter accessories, if you ask me!)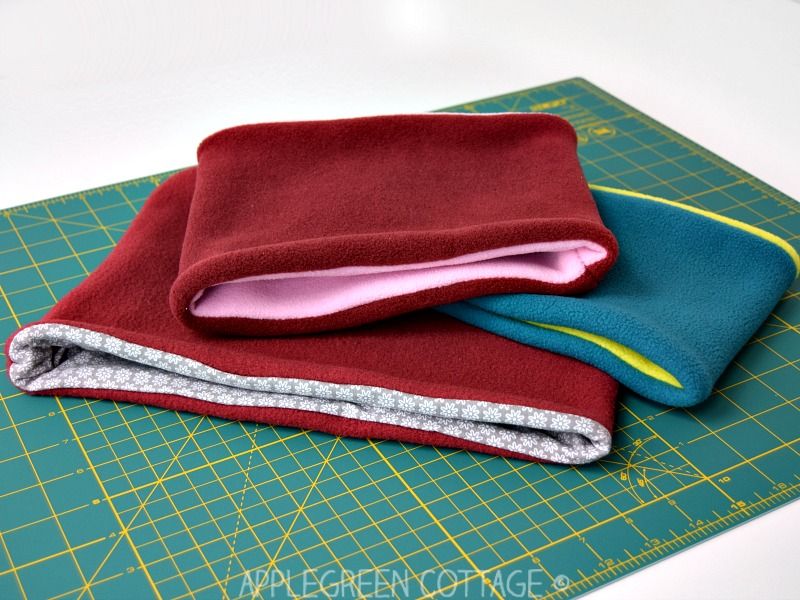 2 - jersey Infinity Scarf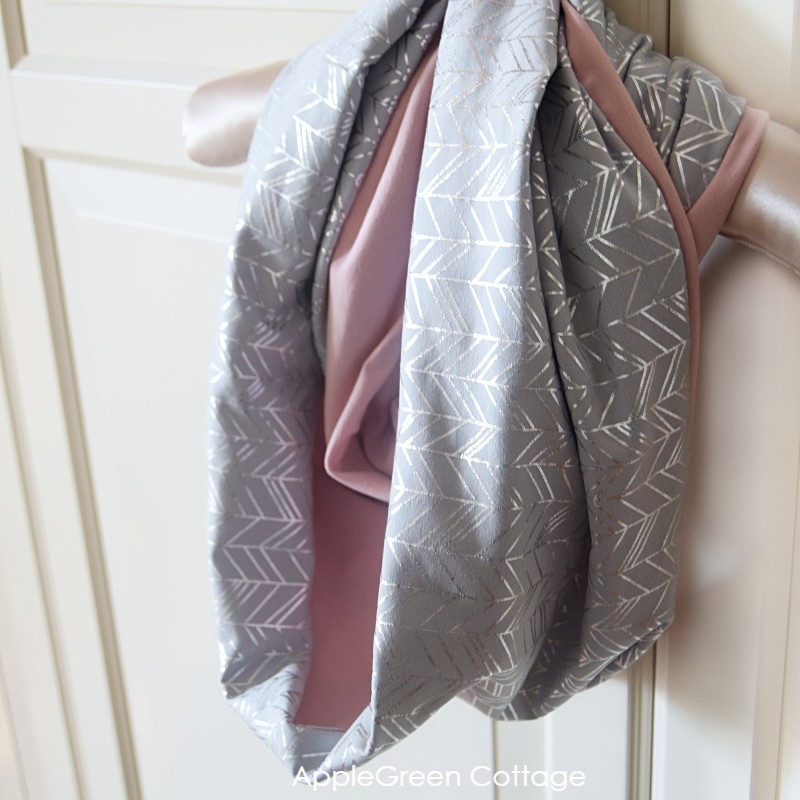 Easy to make, easy to style. What more do we need?
3 - A Lovely Diy Home Decor Set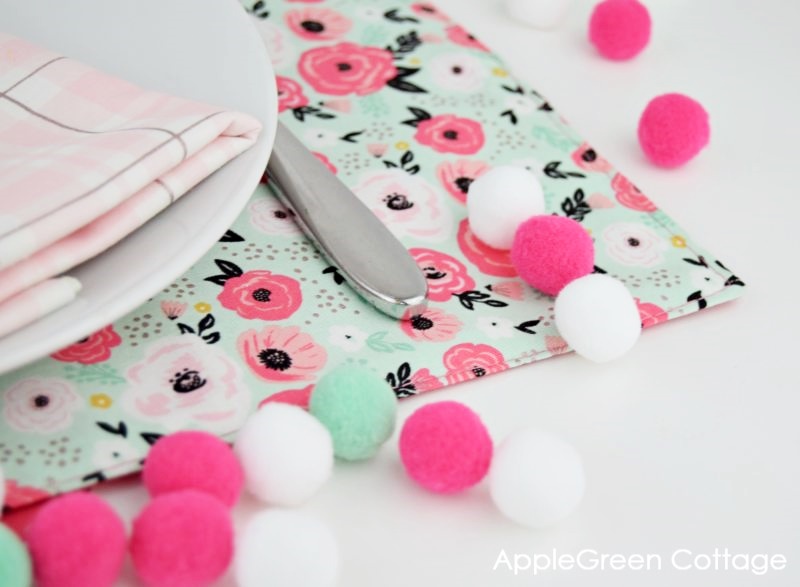 Perfect for people who love spending time at home, I know I'm one. But if you want to make a friend who's been spending a lot of time at home happy, I have a suggestion for a home decor set: these quick placemats, a lovely mug rug, and matching coasters. I'd love to have these all in matchy-matchy prints, what about you?
4 - A SET For Hobby Sewists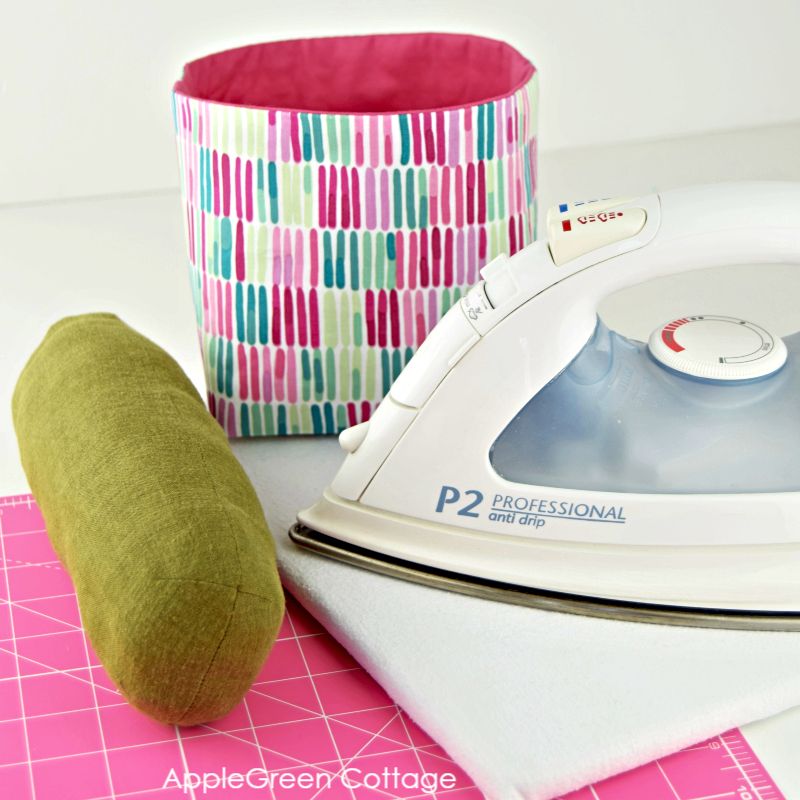 Why not make a seam roll and a small ironing board, just perfect for your sewing friends? Use two of my free tutorials here at AppleGreen Cottage: seam roll tutorial here (it has a free printable template!), and the small diy ironing board - no need to get upo every time you want to quickly press that tiny piece your'e working on. Perfect for small scrap-busting projects!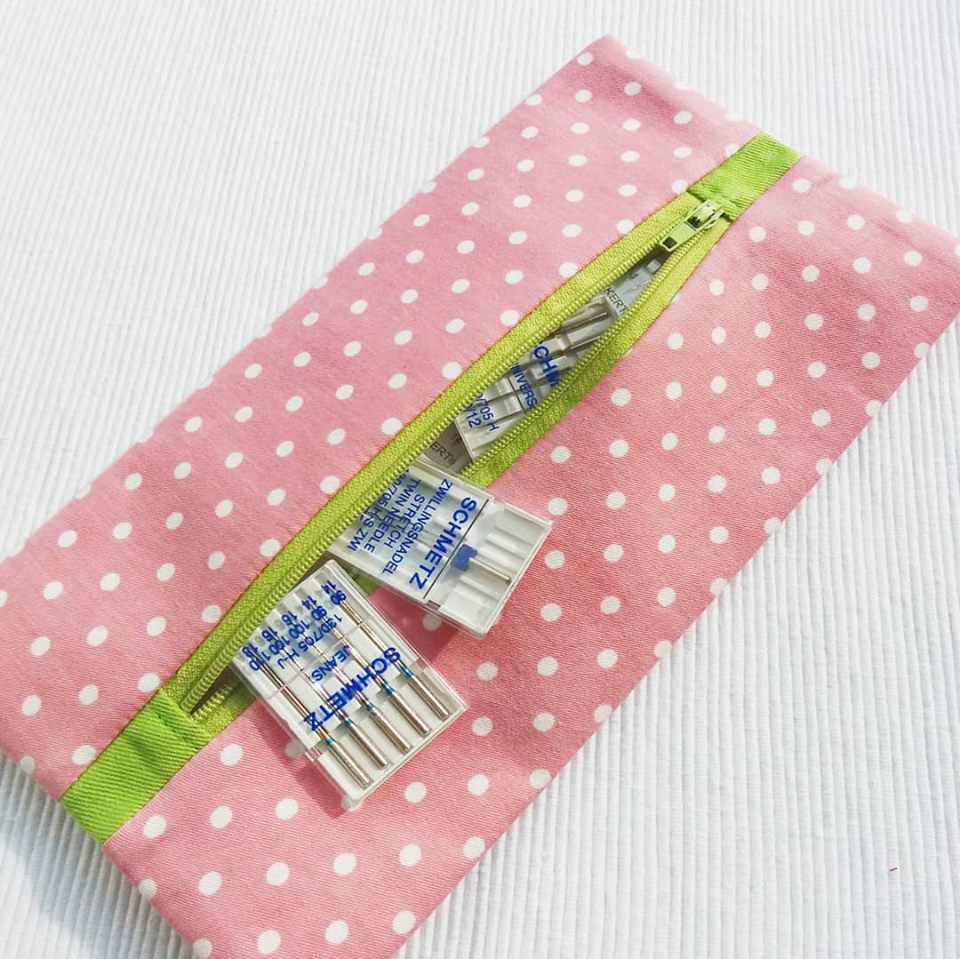 The tutorial says it's a pouch for sewing notions, but it can store a gazillion of things (think travel makeup pouch, or a storage pouch for the cute memory game set that's coming next - read on!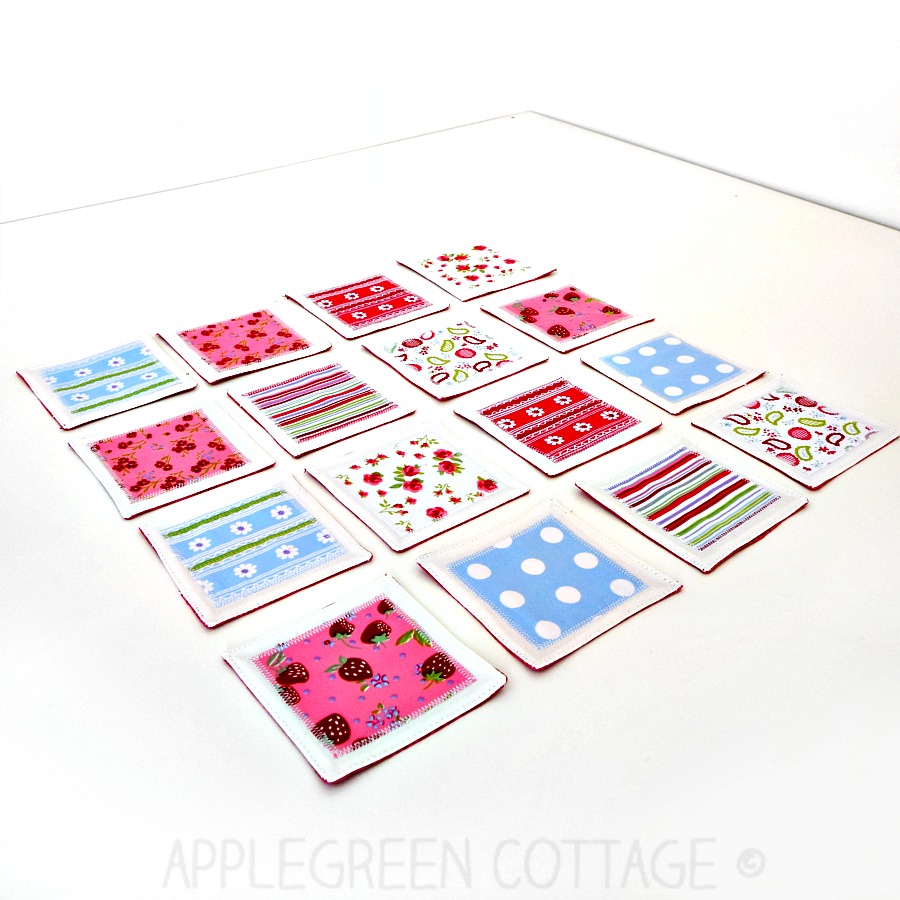 Sewing for someone who loves board games? Make this memory game set, using your prettiest ditsy scraps. Or geometric prints, if you're not into florals 🙂
7 - Hanging Bin Organizer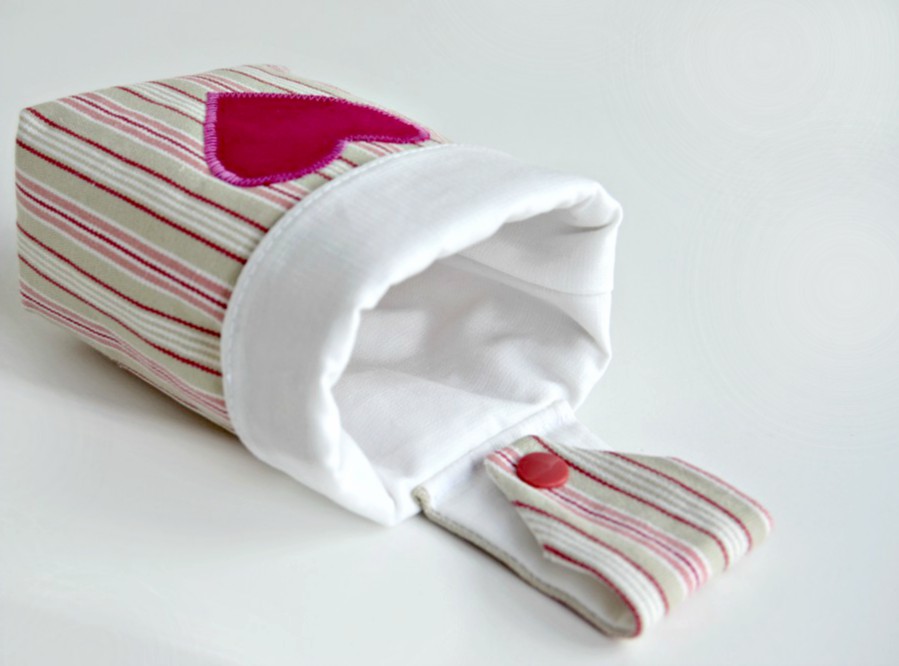 A great idea for your craft room, or someone who could use a little organizing!
8 - Pajama Pants tutorial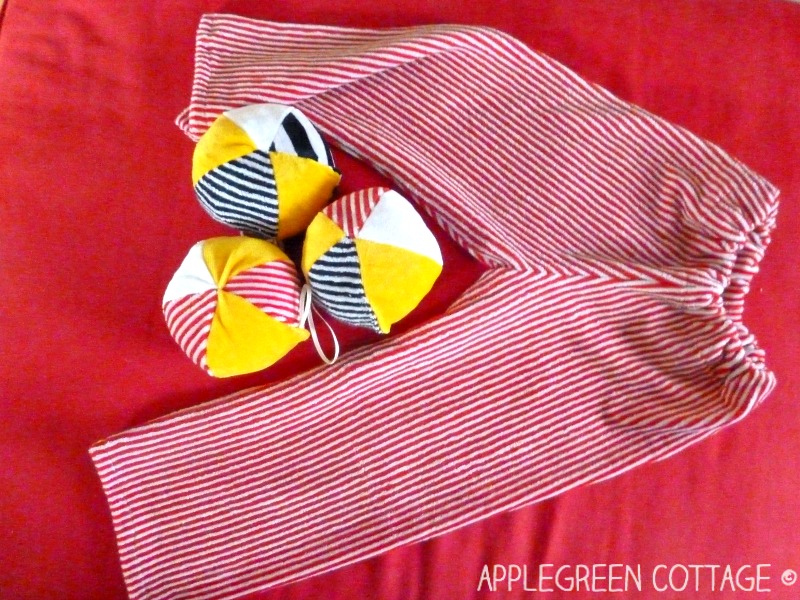 Christmas pajamas, anyone? This Pajama pants tutorial is so easy you don't even need a pattern!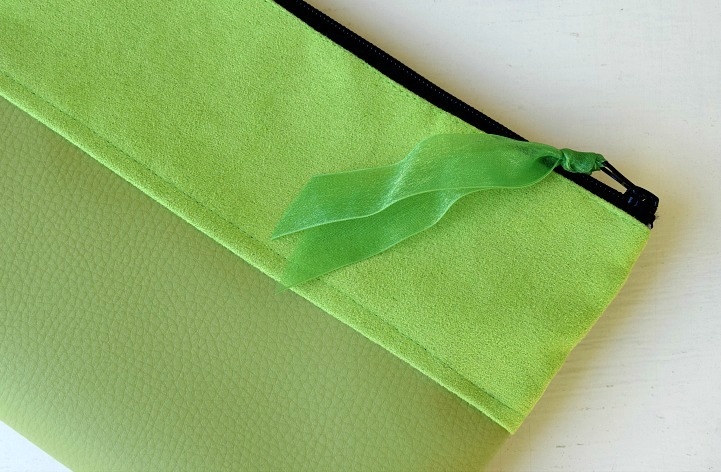 And, this lovely zipper case you can either fill with chocolate or cosmetics and you've got a beautiful diy Christmas gift. It's a beginner-friendly sewing project, with a special folding technique to make pockets. Also, it opens wide so no searching for your favorite mascara!
10 - Sew a Glasses Case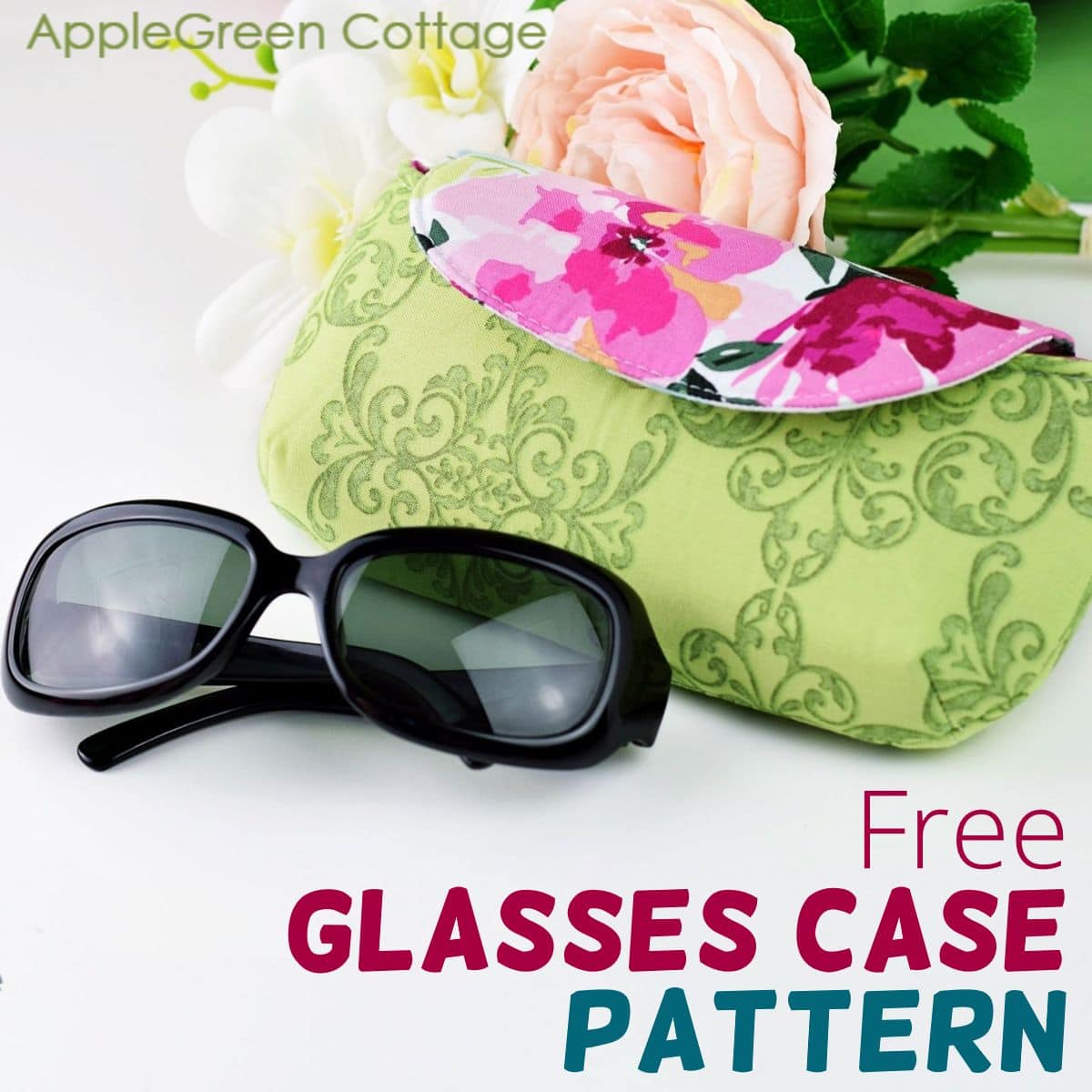 A glasses case? Always a handy gift, use bright colors on the fabric - you only need a few scrap pieces - and this free glasses case pattern.
11 - Free Large MESSENGER BAG Tutorial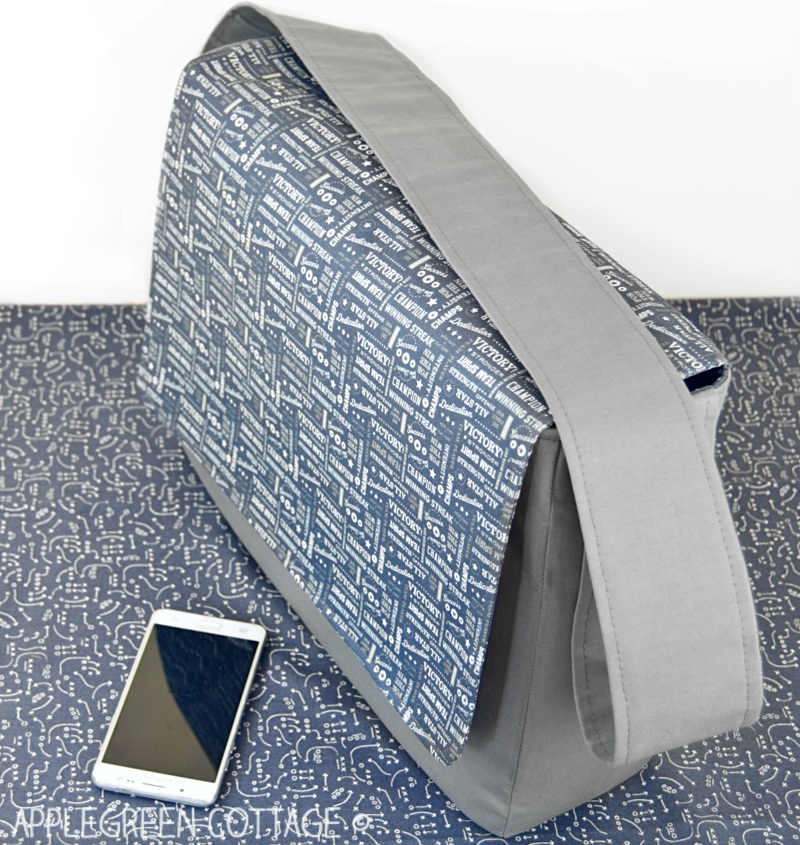 It wouldn't be fair if I didnt include a gift idea that might be good to sew for a man. But actually, it's unisex. The messenger bag is large and practical, and it comes with generous internal pockets.
12 - Diy Dice bag For DND Fans!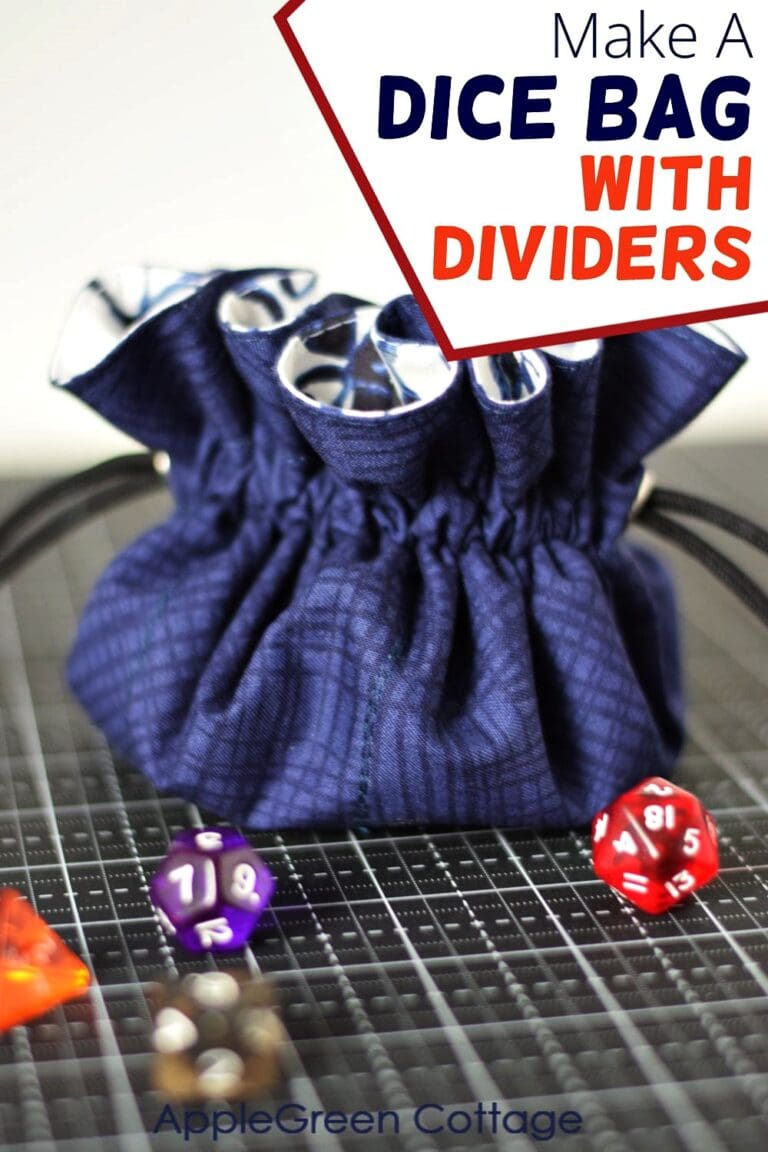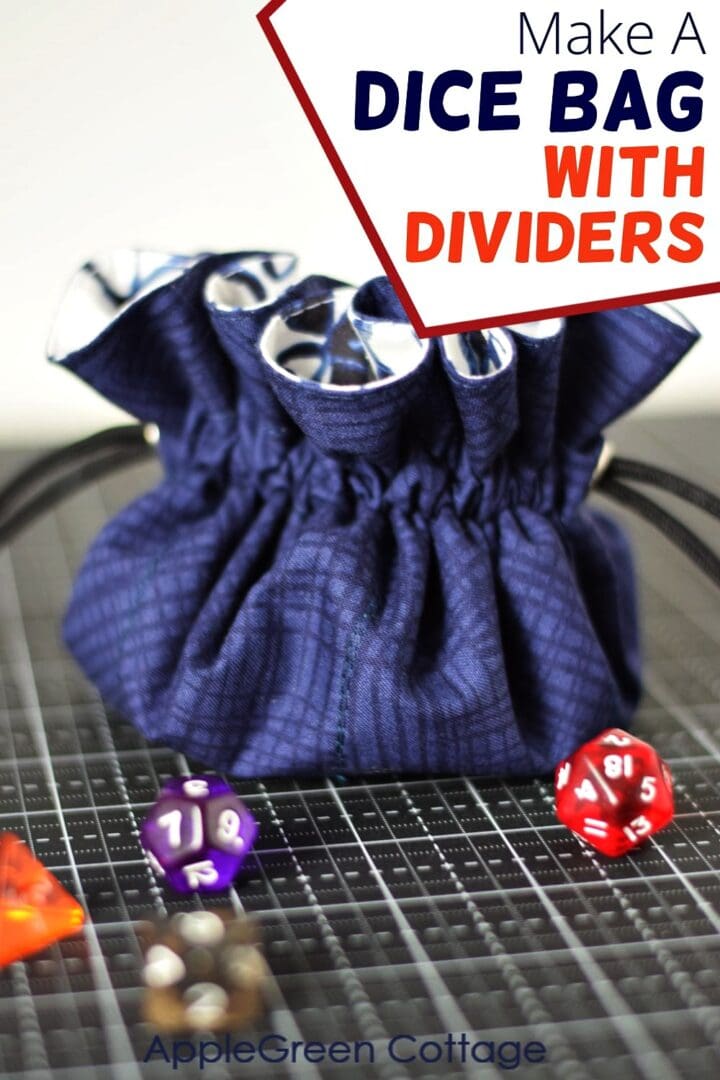 This diy dice bag with pockets is a perfect present for a Dungeons And Dragons fan! Or it can double as a makeup cinch bag, teenagers and grown-ups will love a cool present like this.
Make sure to grab the pattern for free.
13 - Gifts For Babies
Babies in your family? - This Bandana Bib Pattern: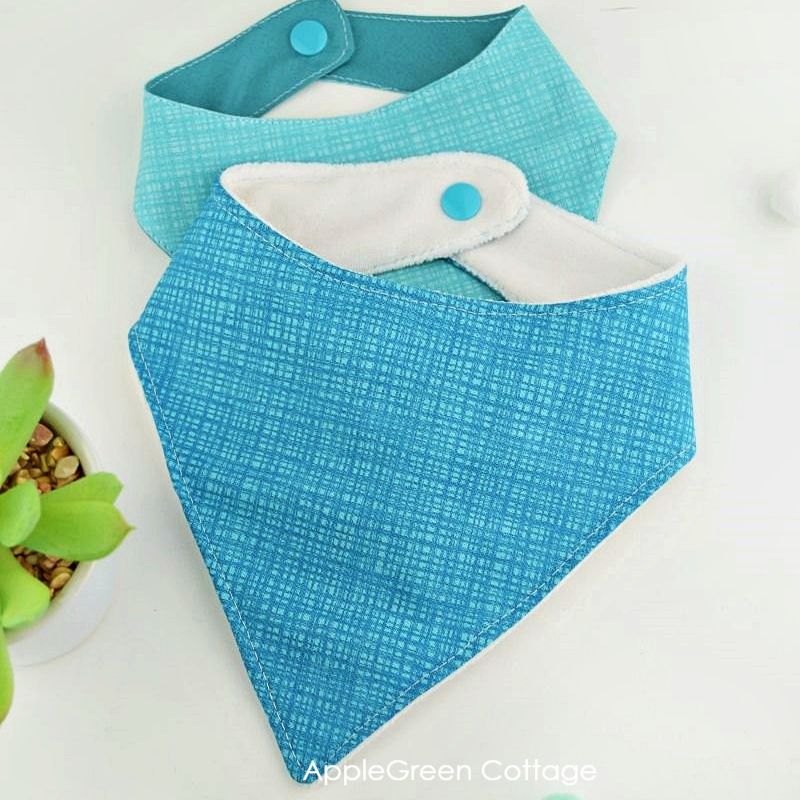 Want to sew a gift for a BABY or TODDLER? Grab this one and sew a set! ... or gift this diy Baby Scarf: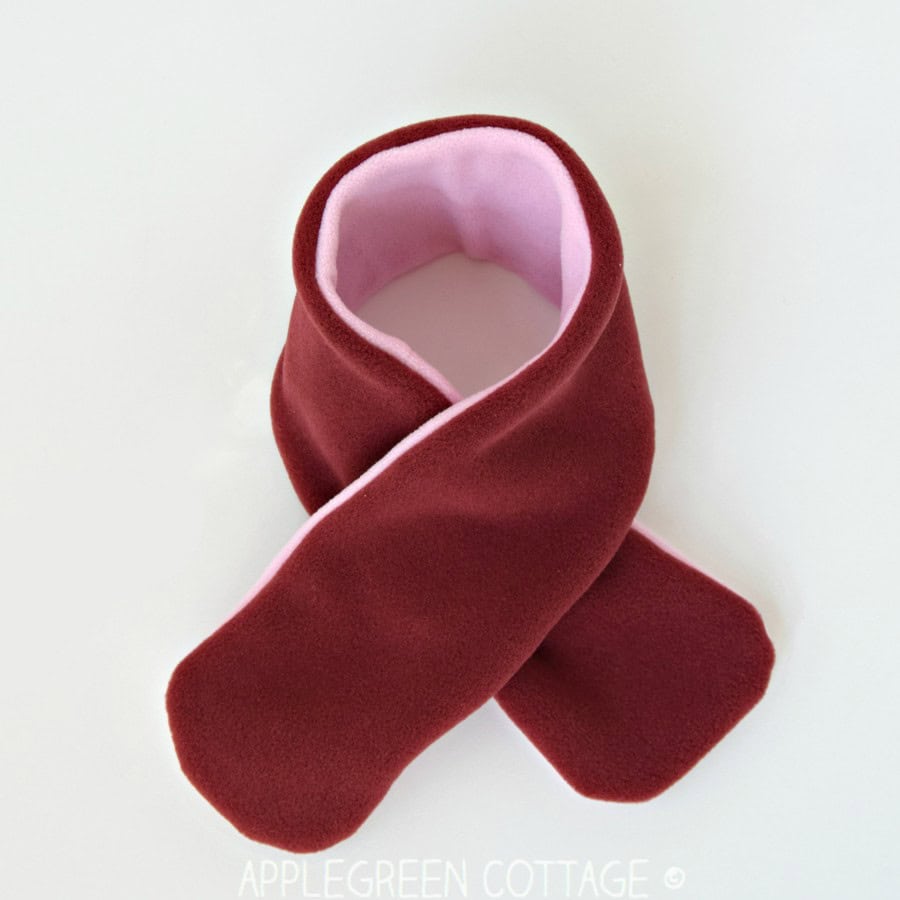 This diy scarf WON'T FALL off! See why not and grab the free template.
14-17 Need FREE Kids Toy Patterns?
Try these: Soft Baby Ball, A Star Softie, or this 'Fish Set', aka Bean Bag Toss Game, Fun Fabric Marble Maze Game (my most popular free toy pattern every holiday season!)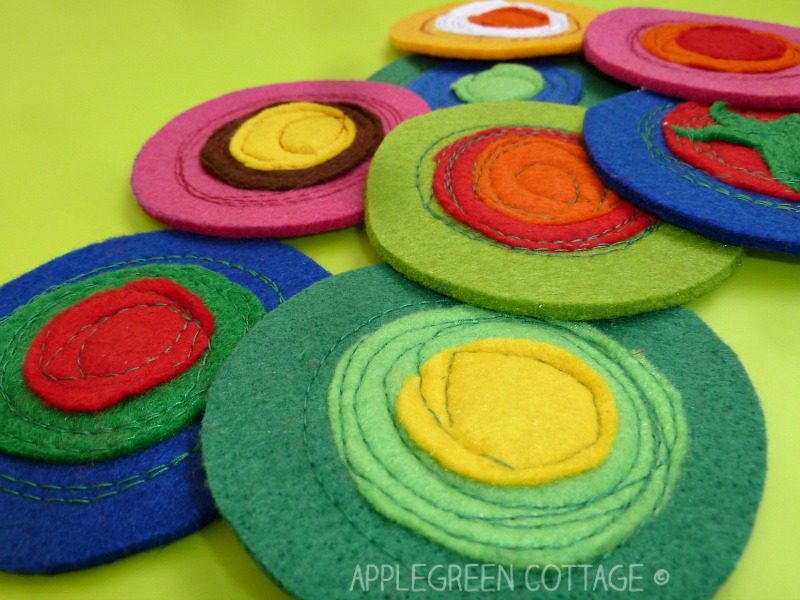 Playful crafty coasters, these look like so much fun - and they are! You'll have them made in no time, and there are no rules as to the colors. They are great for someone who loves to host parties - or to brighten up (and protect!) your own coffee table when hosting during the holiday season!
And there are more!
You know what to do.. grab a cup of tea, select what gifts you'll be sewing from these free patterns, and enjoy the process!
And while sewing with holiday prints, make an Advent calendar too, with Christmas fabric panels!
Also, make sure to save for later, so you have all these free patterns in one place: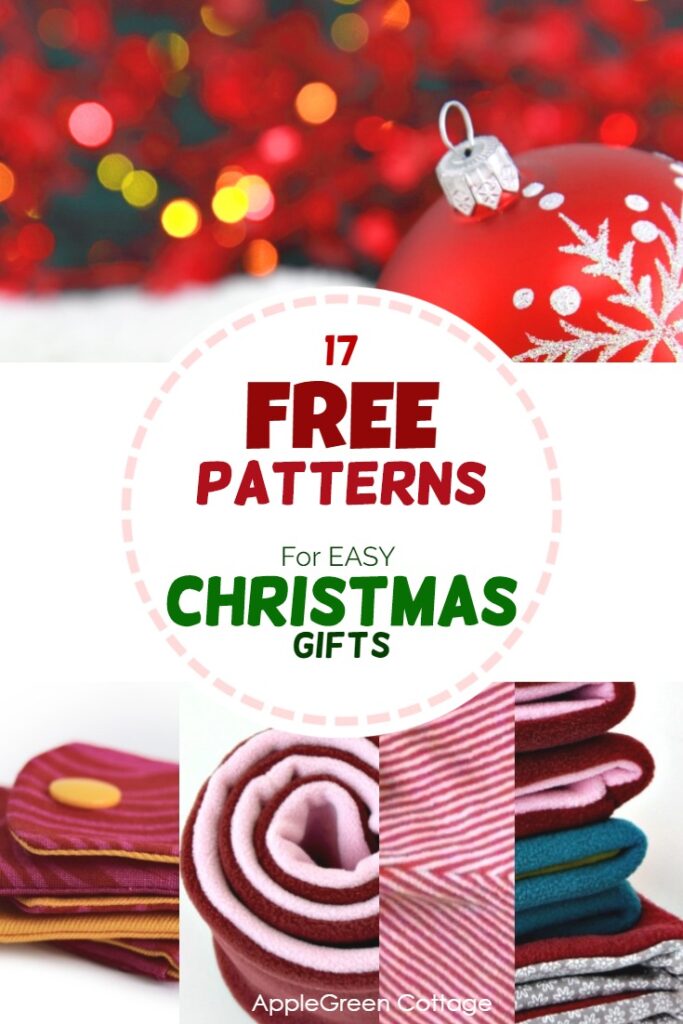 Want more free tutorials and patterns?
Get this subscriber-exclusive pattern emailed for FREE when you join our mailing list:
Or …check out the NEA Small Crossbody Bag pattern in our shop. This bag skyrocketed to the top of our best-sellers in less than a week after it was released: