See how to make a small pressing board using this easy diy ironing board tutorial.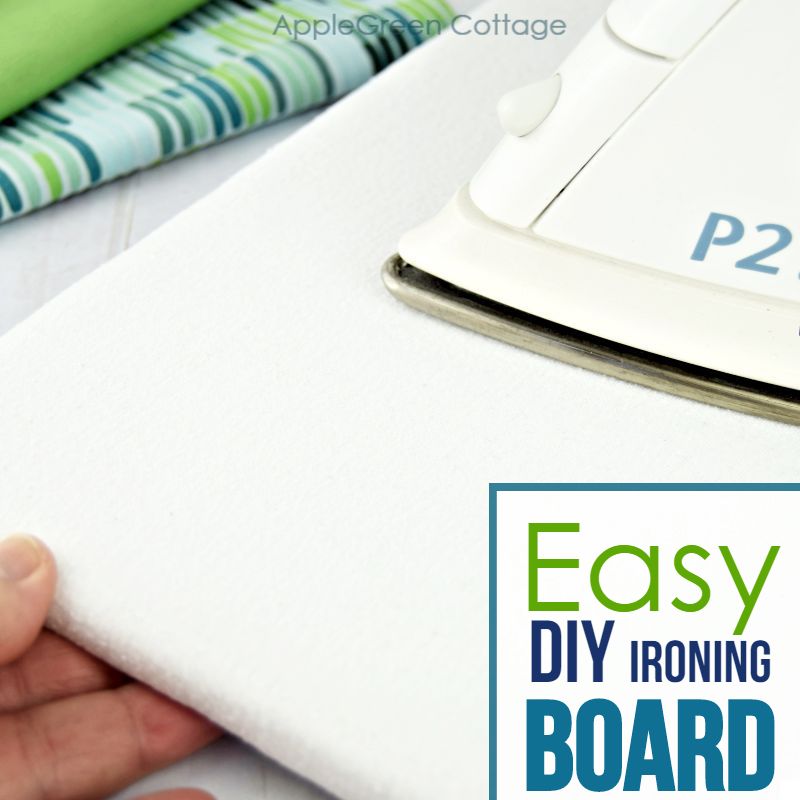 See how to make and where to use this diy ironing board. If you like this diy, chances are you sew a lot. Check out for more sewing inspo:
Diy Ironing Board
Is your sewing room too small to fit a full-sized ironing board inside? Or do you need a portable tabletop ironing board to bring close to your sewing machine? Here's your quick solution: an easy diy ironing board - tailored exactly to your space and need.
Small, portable and easy to make. You'll love this easy ironing board if you don't want to get up a hundred times when sewing and pressing seams on your projects.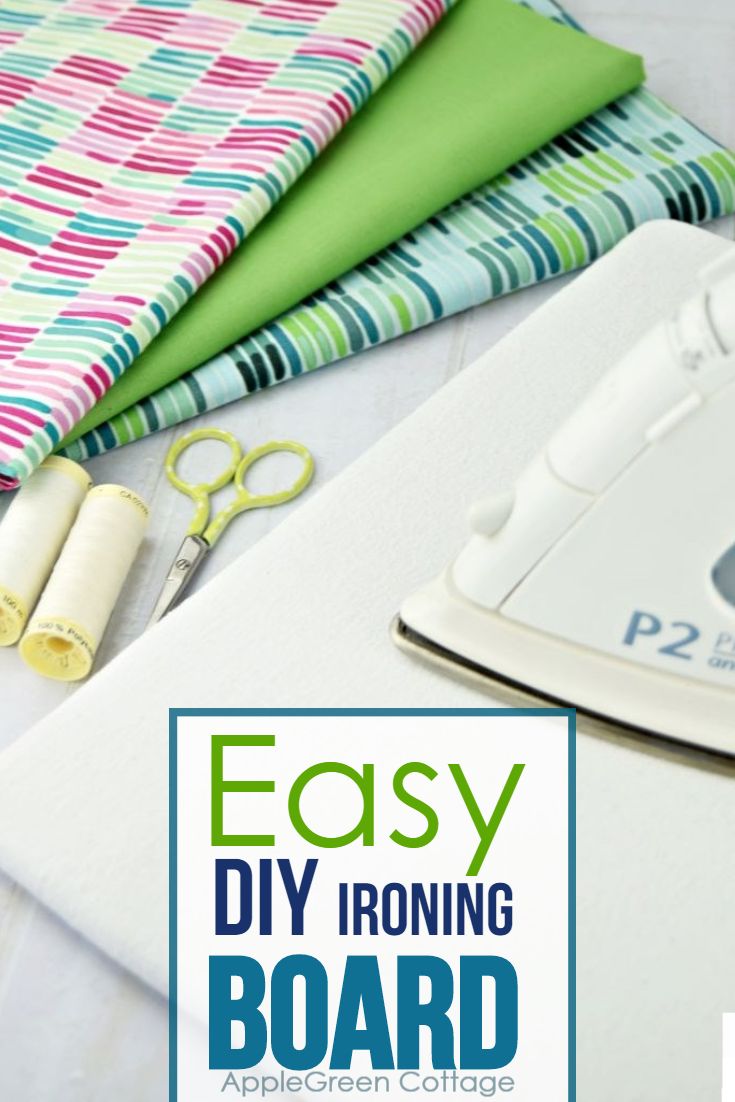 I love how lightweight it is, and perfect for my small projects. What size would fit YOU best?
Do you quilt? You'll be thrilled when you notice this plywood version works even better than the classic, metal mesh ironing board - it's a firm, stable surface, ideal for pressing quilt blocks.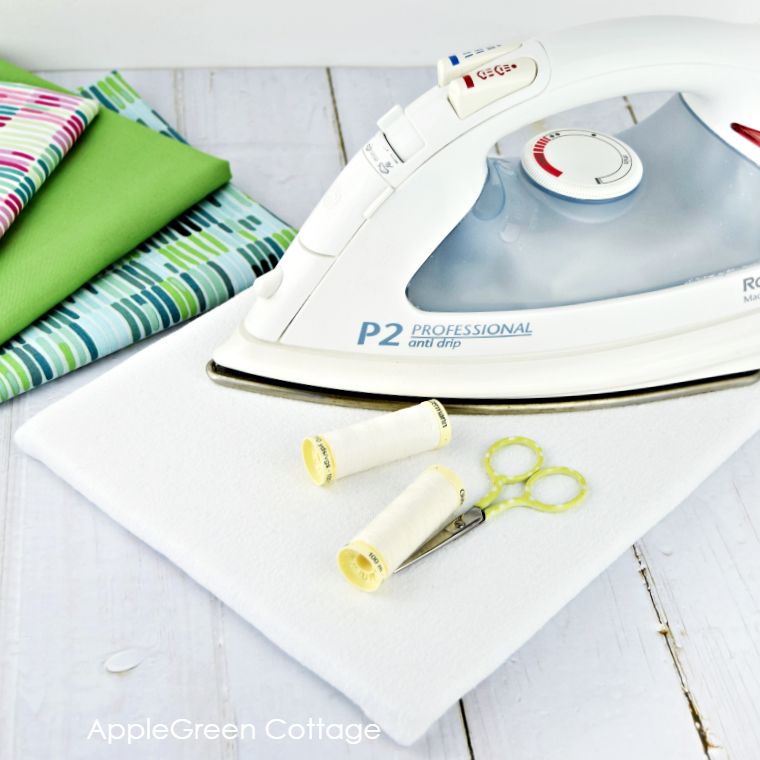 You can make a diy small portable ironing board that fits on top of the dryer. Or your kitchen table. It's true, you need a tool for that. But it's a pretty common one, and you might find one if you take a look around the garage: a staple gun. I got mine in Aldi I think. Just fine for my needs, nothing fancy here.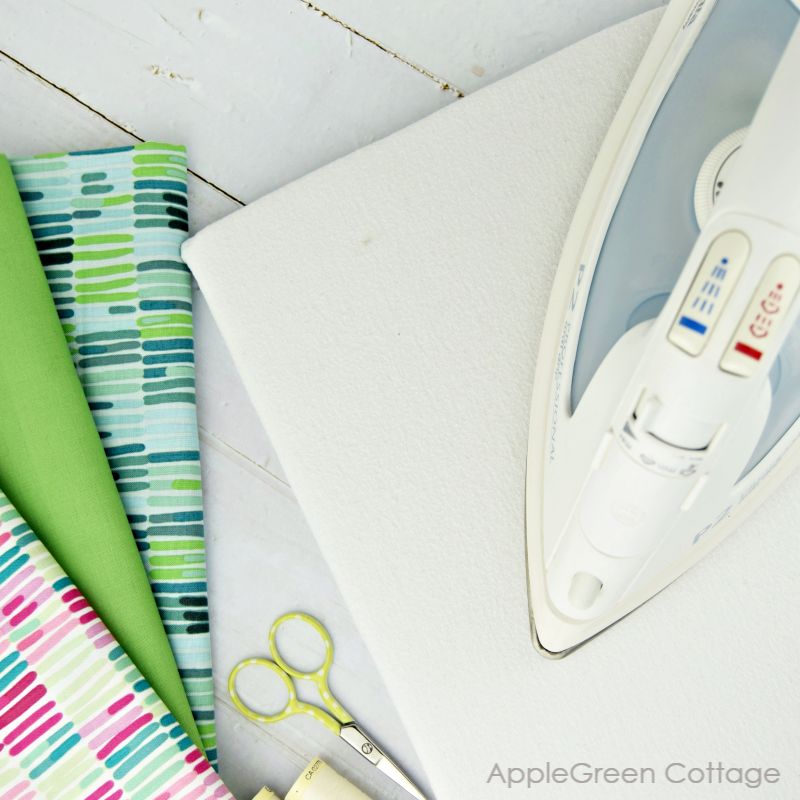 Why You'll love A Diy Ironing Board
Easy and quick to make.
Inexpensive.
Stable surface.
Perfect for small spaces
Easy to switch the top layer when it gets stained (I might even just staple it over the existing layer. Even quicker.) - no need to keep buying board covers all the time.
Customized size - tailored exactly to your needs.
SUPPLIES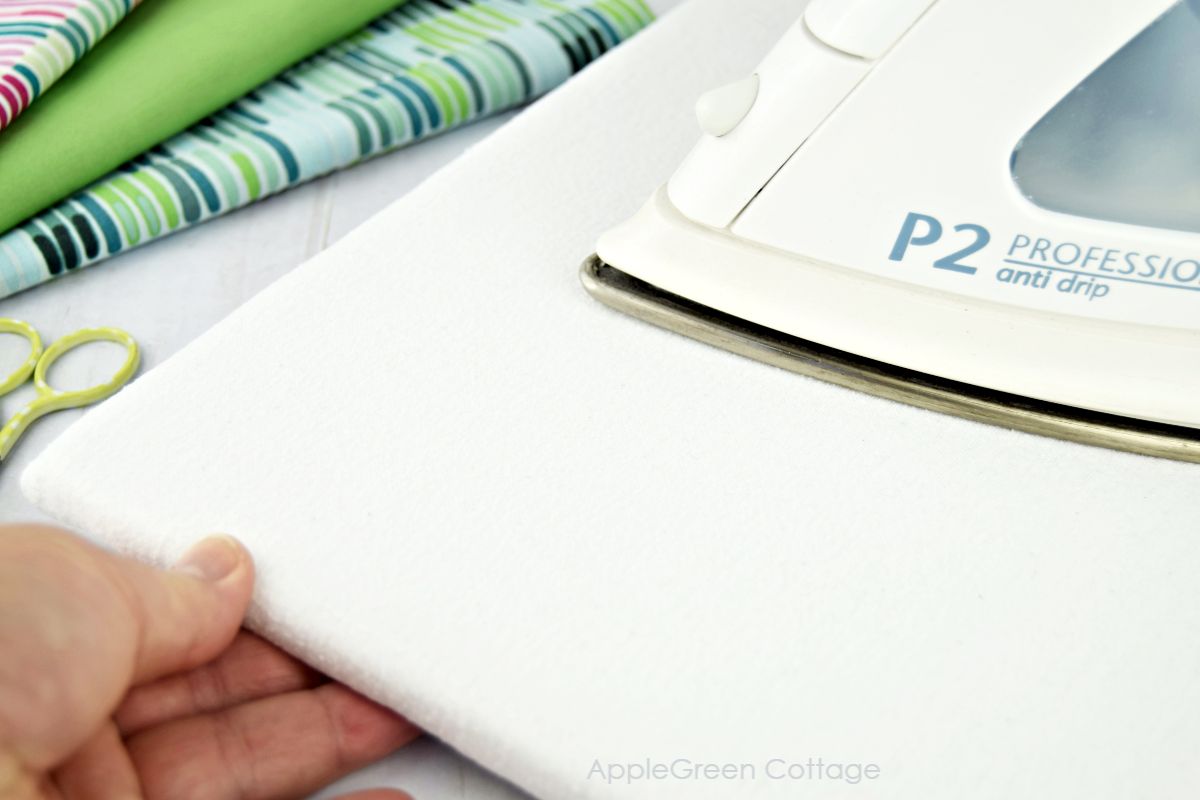 a piece of plywood the size you need your ironing board
a piece of batting (I ussed cotton batting, the thicker the better), it must be a bit bigger than your plywood board; you can use several layers
double layer of fabric, preferrably thicker than quilting weight
staple gun
scissors
How To make A Tabletop Ironing Board
Step 1 - Collect Your Supplies
I suggest you purchase the plywood already pre-cut into the size you need. Many hardwood stores offer the cutting service.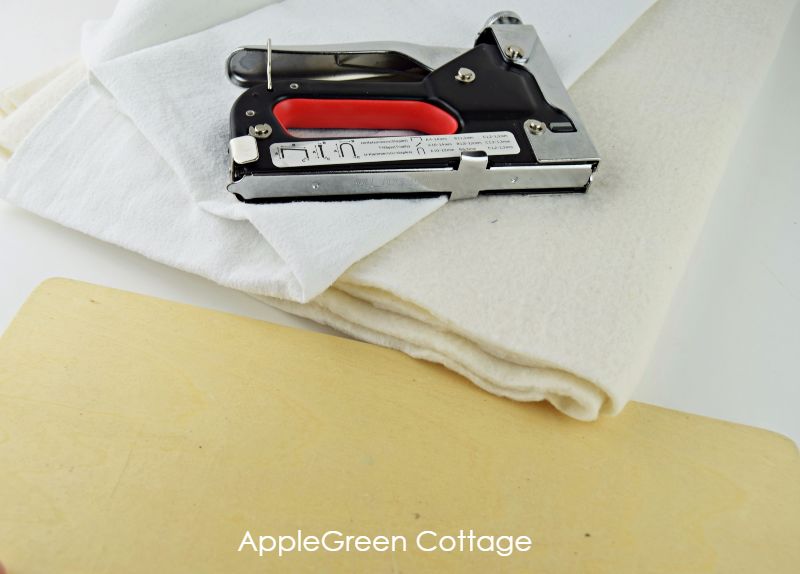 Again, you choose the size. I needed mine to shoot my videos (yep for all those tutorials I am planning to post here!) so it's super small. It will spare me from leaving my sewing machine and walking to my full-sized ironing board every 50 seconds when I have something to press. You will probably want yours a bit bigger - unless you want those for your quilting blocks. Mine is perfect for those too! (Did I mention I have run out of excuses that were holding me back from quilting)
Step 2 - Stack the Materials for Diy ironing board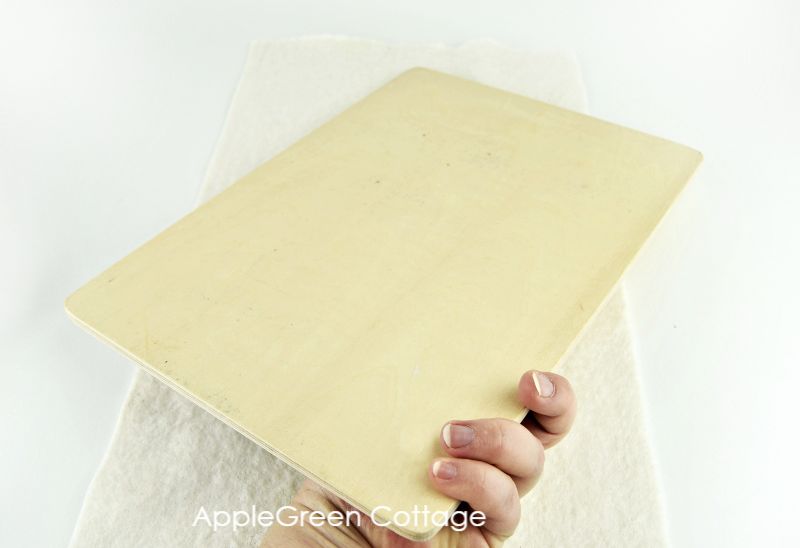 Place the fabric (I folded it in half)), batting onto it and the plywood on top. the side you want to become the top of the ironing board should be facing downwards.
Step 3 - Wrap the board with Batting And fabric - 1st long edge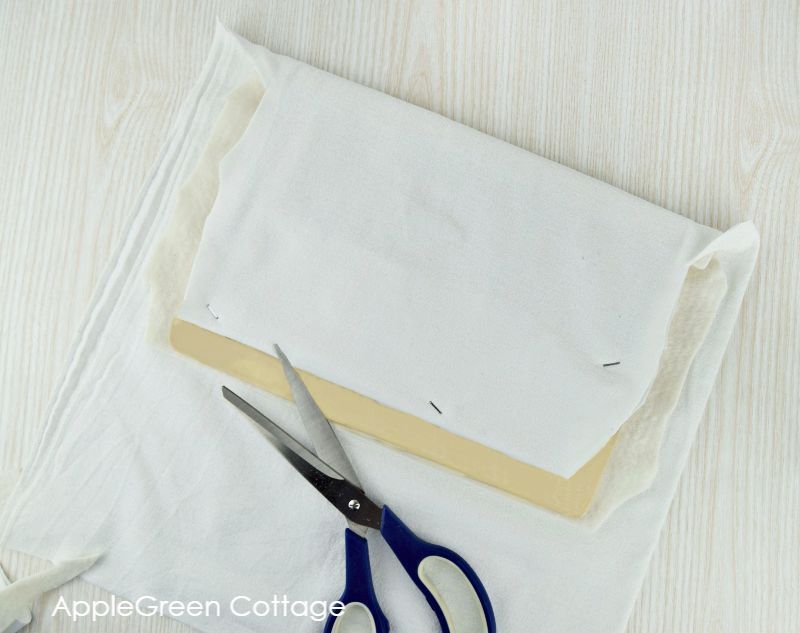 Fold over the batting and the fabric from one long side towards the other long side. Put in a few staples just to keep layers from slipping around.
Cut off any excess, making sure to leave at least an inch of materials extra even on corners. I also folded under the fabric, hiding the raw edge.
Step 4 - Keep Wrapping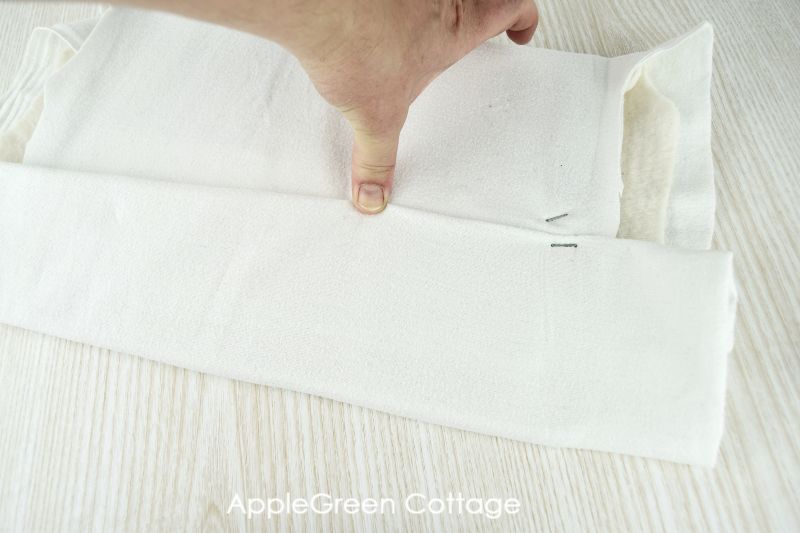 Time to fold over the other long side, trimming any bulk that would end up at the back side. Tuck the edges of fabric inwards and towards the board. Hold tight when stapling. Then cut off any excess again, leaving corners covered: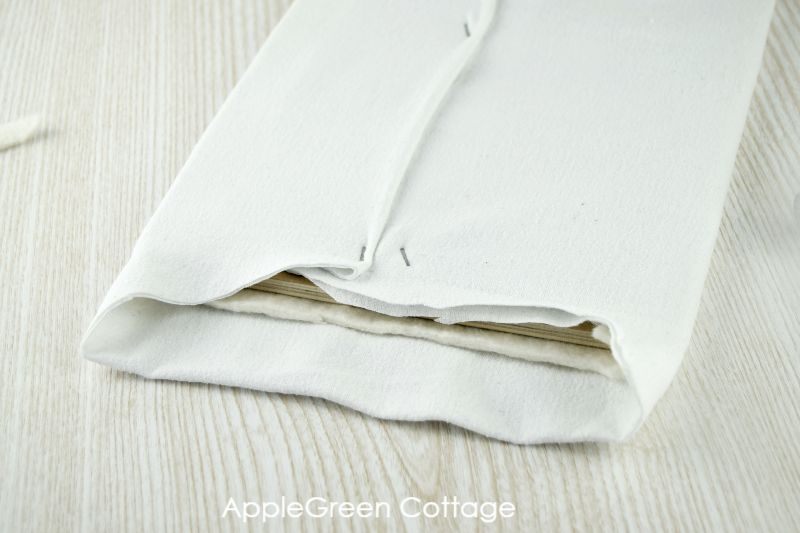 Step 5 - corners
Pull the corners flat and staple them down. You'll notice I trimmed the batting here to reduce bulk. I could have just used batting the size of the board plus an inch overhang everywhere from the very start. We live we learn 🙂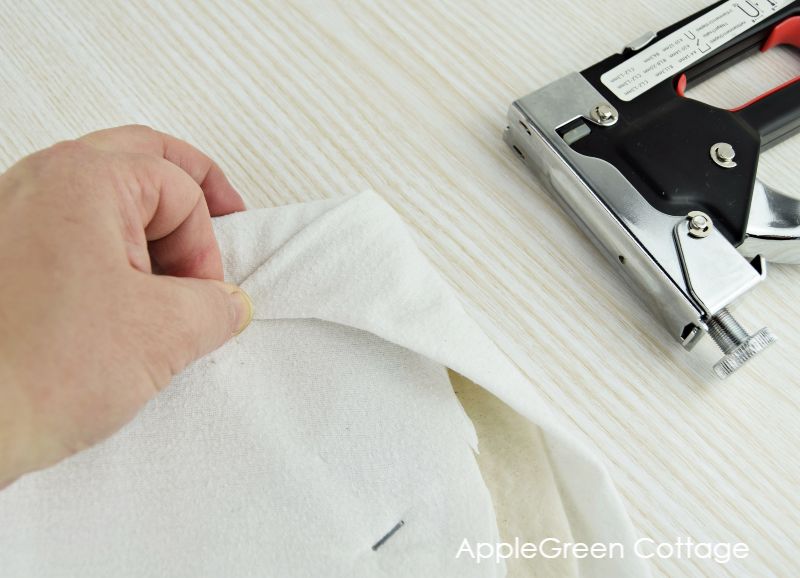 Step 5 - Finish Your Portable Ironing Board
Use your staple gun to your hearts content, on the back side only. Make sure all the staples are nested well and firmly. They should be all 'recessed' and if any is only half way through, remove it as you go. Se more tips below.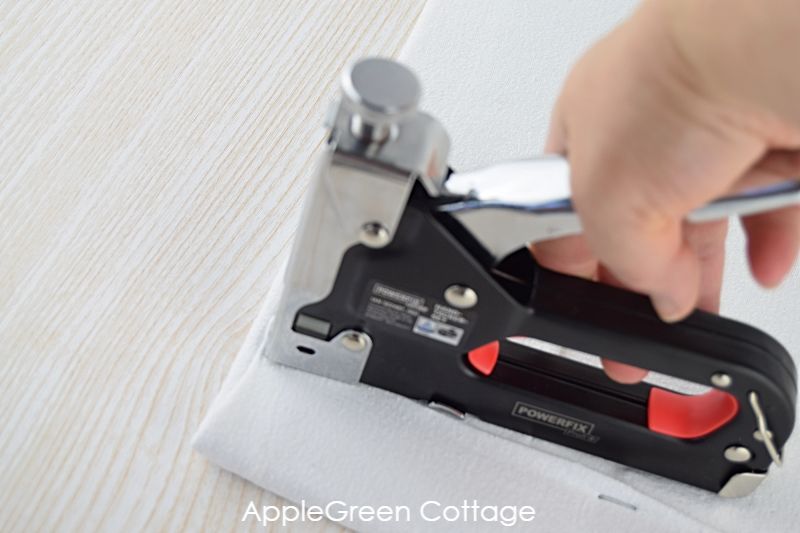 Done, congrats! Now it's safe to dip toes into making a few quilting blocks, or a few tiny projects - without the need to stand up every 50 seconds when you have to press a seam. Happy (sitted) pressing!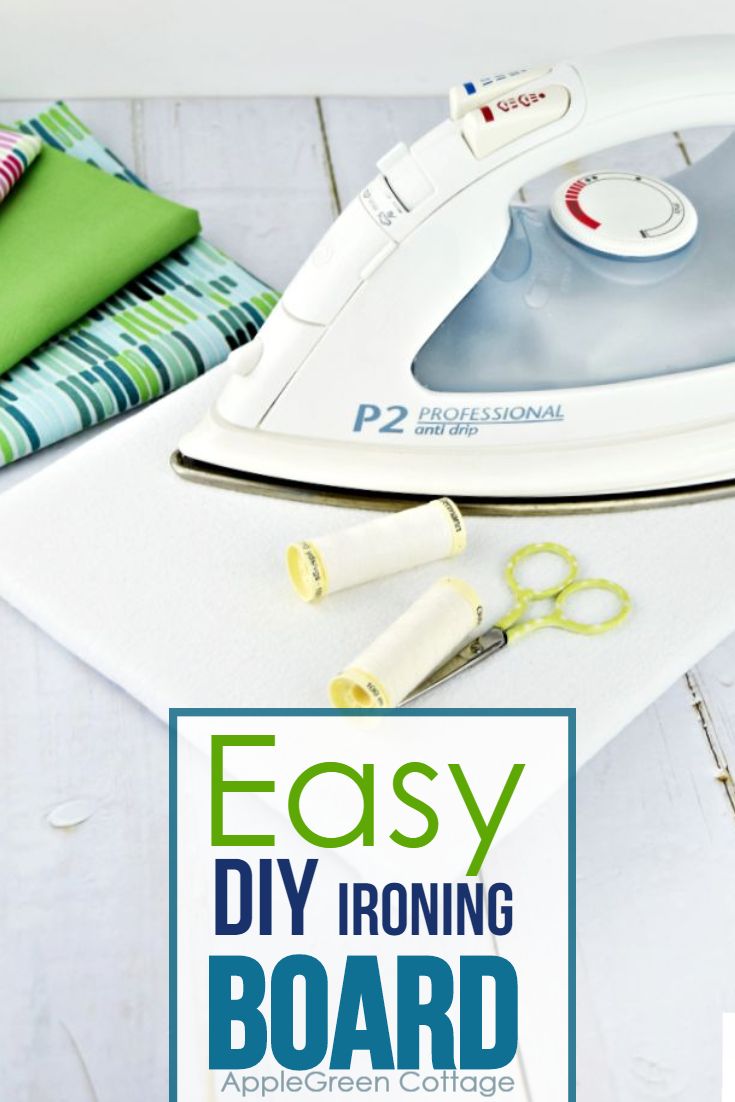 More Tips On How to make A Small Ironing Board
What to use as plywood cover? At first I' thought I need that standard thin foam plus a layer of heat resistant aluminium layer backed fabric. So I purchased a premade ironing board cover and thought to cut it up for my 'project'.
Well then I didn't. Because at that time my 'full-size' ironing board got a nasty stain and I used my new cover to replace that one. And luckily so, as I noticed the portable ironing board can be made with no fancy, specialized materials: batting (you can use Insul-Bright if you want, I didn't) and an old flannel receiving blanket that had been washed like a hundred times. Preshrunk (you bet!) and still thick enough. And I folded it in half so I have a double layer. And if you have no batting, you can use a thick towel instead.
When stapling, remove any staples that only go half way into the plywood. They could scratch the surface you'll be covering when ironing. Nobody wants a scratched dinner table.
Do not use the plywood thicker than 20 mm as it gets too heavy. You probably want to keep it portable and easy to use.
Now you know all my secrets. Your turn, let me know what you use for your diy pressing board. Or check out this little phone purse, all pieces in this pattern will fit onto your small diy pressing board.
WANT MORE FREE TUTORIALS AND GOODIES?
Get email updates and never miss out on new patterns, printables, and tutorials:
Or …check out the popular Aiden Cell Phone Purse in our shop. Guess what's on the back of this cool phone bag!