10 popular creative gift ideas for friends who love to craft. Check out clever, on-trend gifts for family and friends - and in these crazy times, treat yourself as well. A few of my favorites on this list!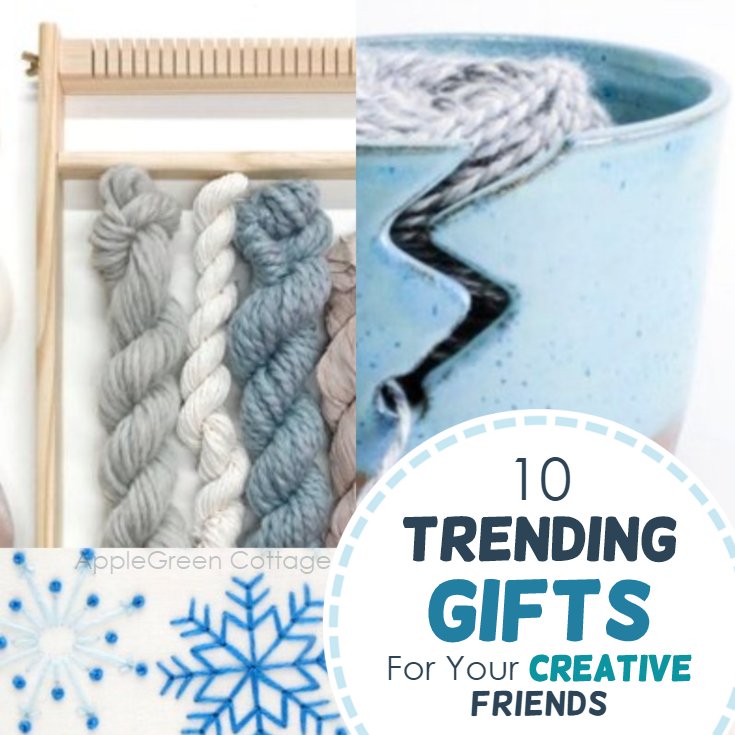 This post contains affiliate links. Thanks for your support! There are many diy gift ideas here - you are looking for more, check out
Have you been thinking of what to get for a creative person? Probably it's not the easiest person to buy for, especially if they are used to make a lot of things themselves. This is where I get to jump in! Check out these 10 trending gift ideas for your friends and other creative persons in your life - gift ideas that are popular right now.
Mix that with a fun diy Christmas sweater during a holiday season and you're sure to have so much fun!
Creative Gift Ideas For Friends
These trendy gift ideas are popular to give as creative holiday gifts, and so useful! A few of my favorite gifts to give to crafters. Let's start:
1 - Super Chunky Yarn Gift Idea
Use the gift-wrapping option and have one huge skein delivered by postal service directly to the doorstep of the person you want to surprise with a super trendy gift. How cool!
I must admit, I've never worked with such a giant yarn ball. Yet! It looks so soft and cozy! Perfect for someone who'd like to start the adventure with arm knitting!
2 - Diy Dice Bag For DND Fans!
Do you know someone who loves playing tabletop games? This is a perfect present for a Dungeons And Dragons fan!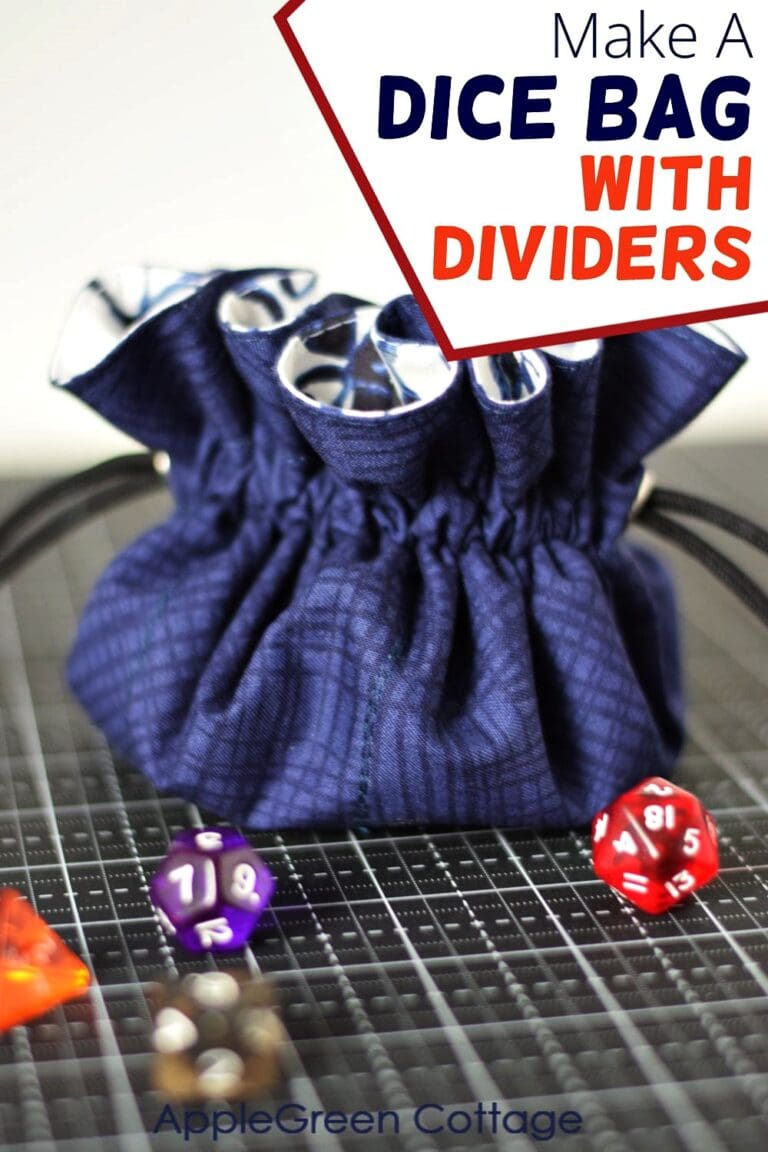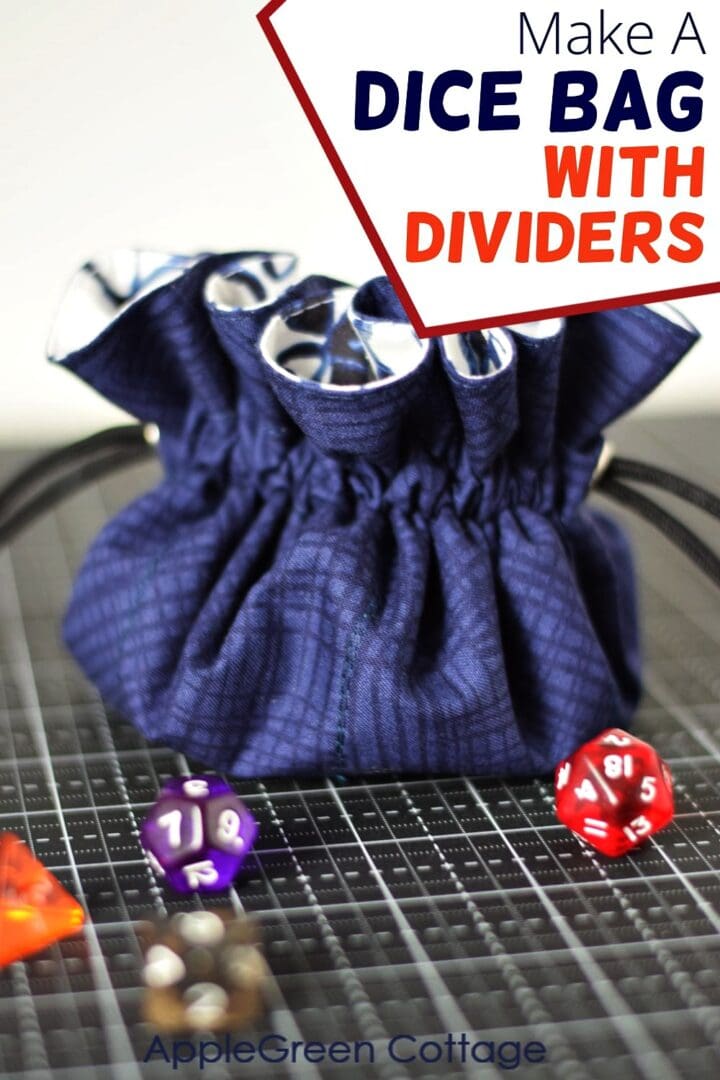 3 - Creative Subscription Box
Give the gift of creativity this Christmas - one that continues for a long time! Have a friend who's struggling to decide on WHAT project to start next? Here's a brilliant solution: a creative box subscription! I've checked out many, and this one is great value and it fits the bill: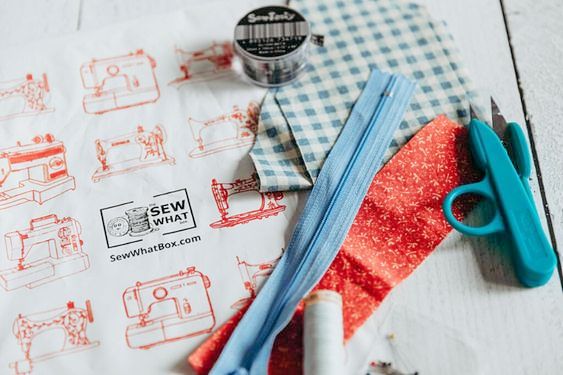 Gorgeous fabrics and other crafty goodies with project ideas to get you making. If you ask me, that's a piece of heaven delivered to my doorstep. Crafter-approved!
3 - Weaving Kit For DIYers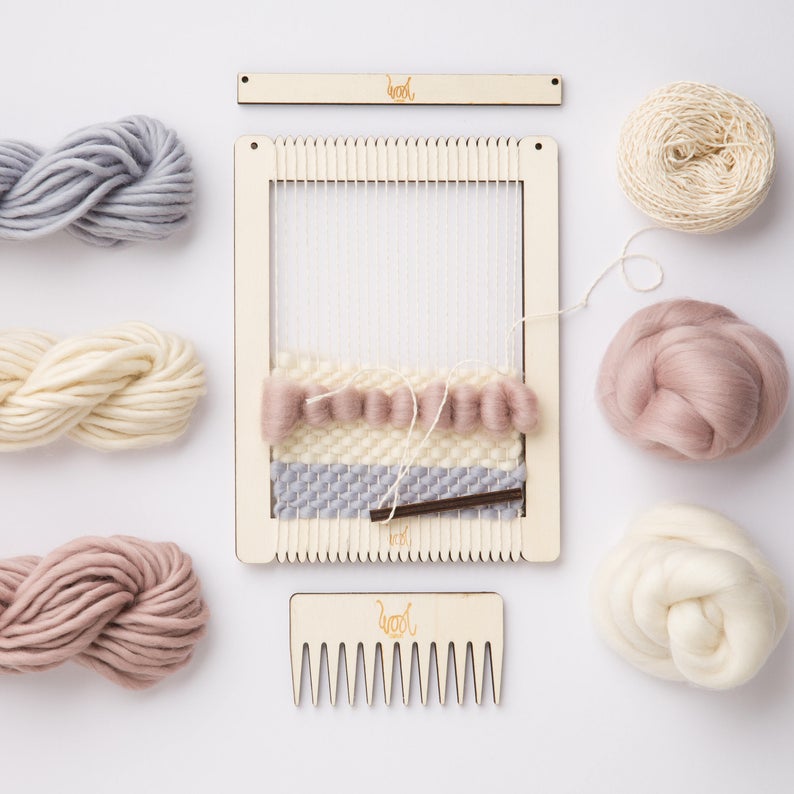 I'm thinking of getting this weaving kit for myself, too. A great little adventure into weaving if you haven't tried it yet!
4 - This Creative Craft Gift Box!
The Adults & Crafts Crate is a best-seller of the previous season, and with even more people diving into the diy and crafts this fall, it's a huge success this holiday season too! Check it out HERE and let us know your verdict!
These have all of the tools, materials, and instructions included!
5 - Snowman Needle Felting Kit
What about a new fun needle-felting project to try? This one!
6 - Unique Stoneware Yarn Bowl
This yarn bowl is perfect for knitters!
7 - Cross-Stitch Scandinavian Ornament Kit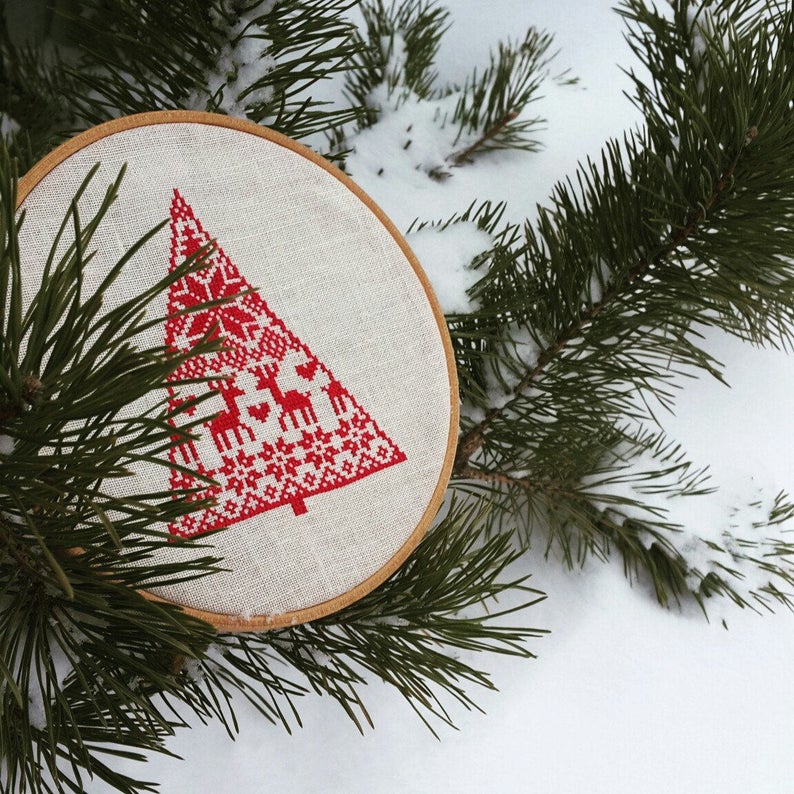 This kit makes a fun gift for a craft-lover! You can get it here. On a side note, if you like Scandinavian decor, these diy gnomes are a must-see too (spoiler alert: all FREE!)
8 - Snowflakes Embroidery Kit (pre-printed!)
A great needlepoint project for a beginner or intermediate stitcher. (Design is pre-printed on the fabric, so no cumbersome tracing!)
9 - Fun Brussel Sprout Stamp!
Love-hate relationship with brussel sprouts? No need here: these fun stamps can be used in so many ways! What a fun alternative to the green Christmas tree stamps - I just HAD to include this one 🙂
10 - Embroidery Floss Kit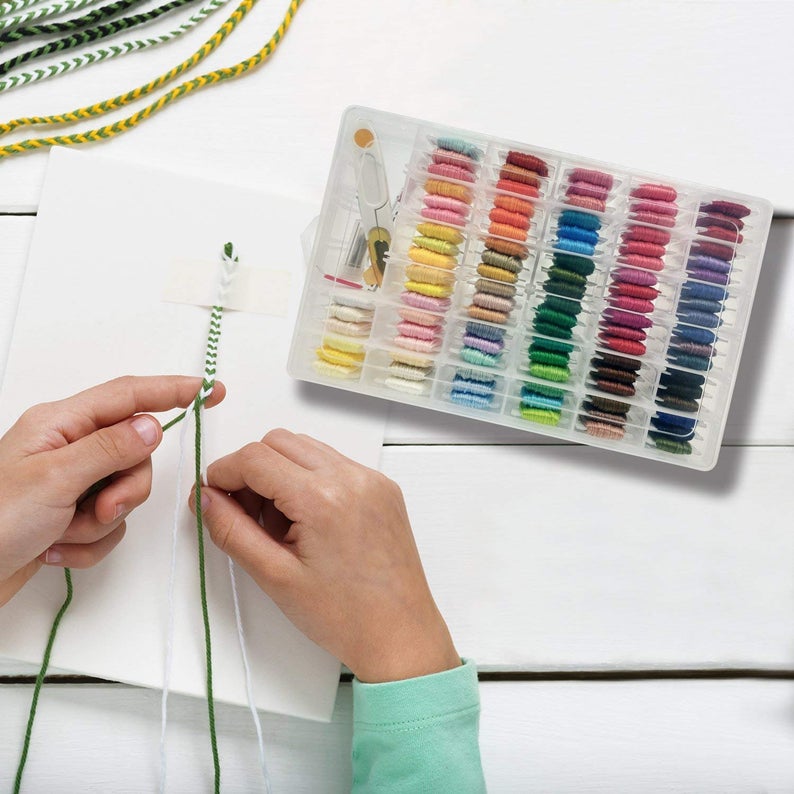 A perfect embroidery floss kit to make so many things! (Remember all the friendship bracelets you made as a teen!) I found this set here.
10+ - Trendy Enamel Pins
For all the creative tea lovers out there.
Hope you've found a few new ideas for creative gifts! Also, I've noticed some of my readers come to this page when looking to start selling their makes. A great idea, just a lot of research is needed before. Recently, I've written this guide for sewing crafts to sell - use it, it's a little light on what types of sewn items will sell and how to plan ahead.
All in all, wishing you a happy gift-giving this holiday season - and don't forget to get a creative gift for yourself, too 🙂
Save this list of ideas for creative gifts to Pinterest and keep them at hand for when you need a quick help: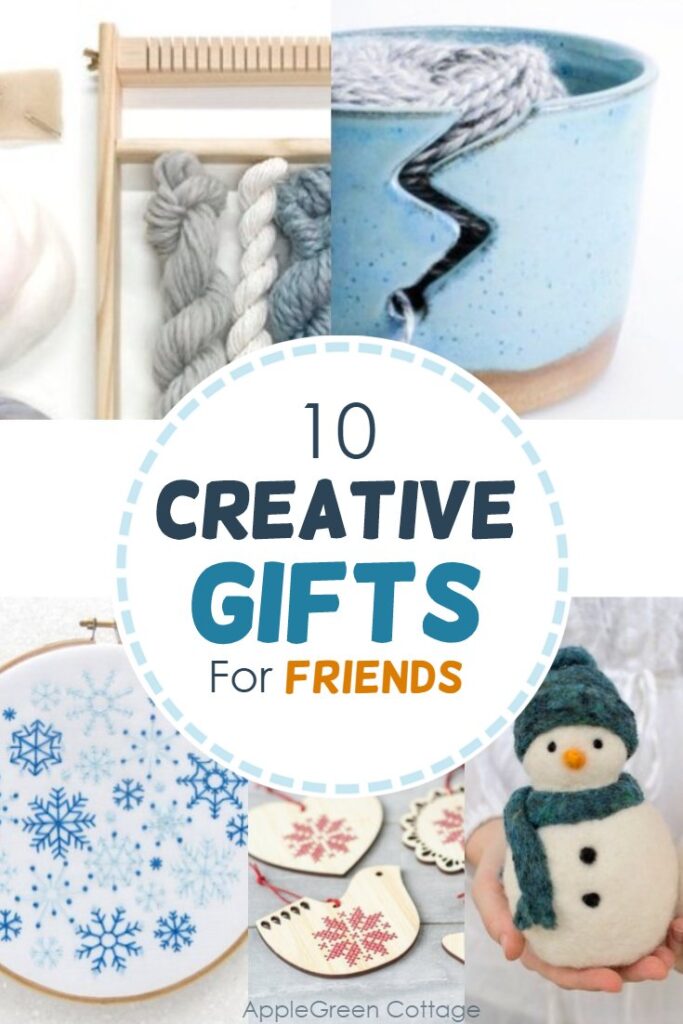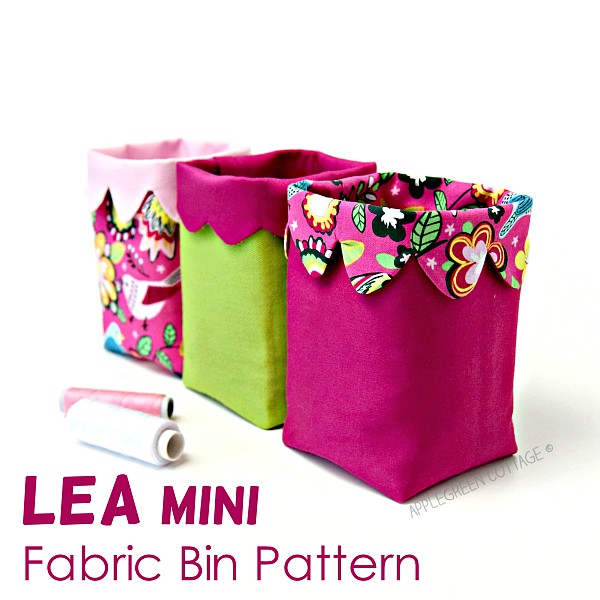 WANT MORE FREE TUTORIALS AND GOODIES?
Get email updates and never miss out on new patterns, printables, and tutorials:
Or …check out the popular Aiden Cell Phone Purse in our shop. Guess what's on the back of this cool phone bag!