See how to make your own matching game using this easy fabric memory game sewing tutorial - make sure to get the free template too!
The fabric scraps memory game is easy to make, on a budget, and kids love it. So why not make one! A fabric memory game is great for a child's or adult's birthday, stocking stuffer, or as a party favor. I love these pieces and I'm sure you'll like them too. Download the free template and make a set!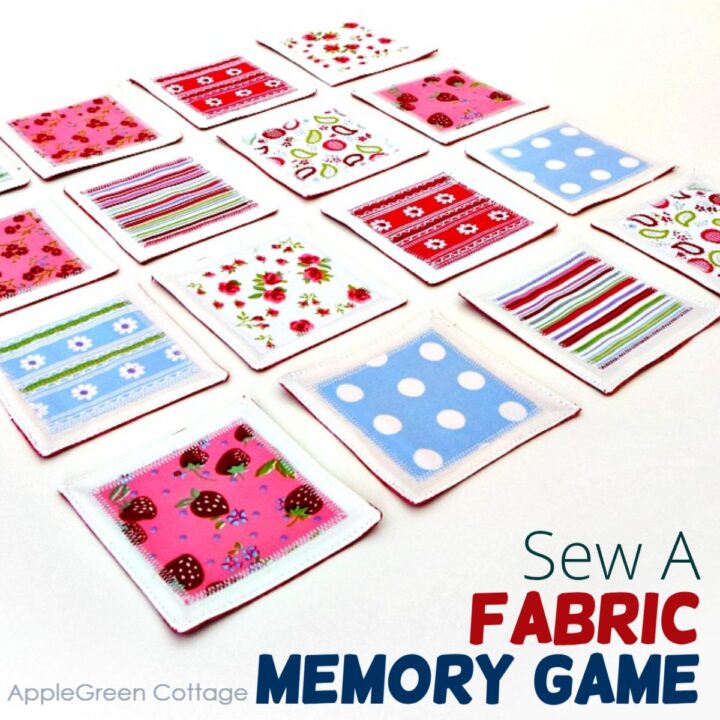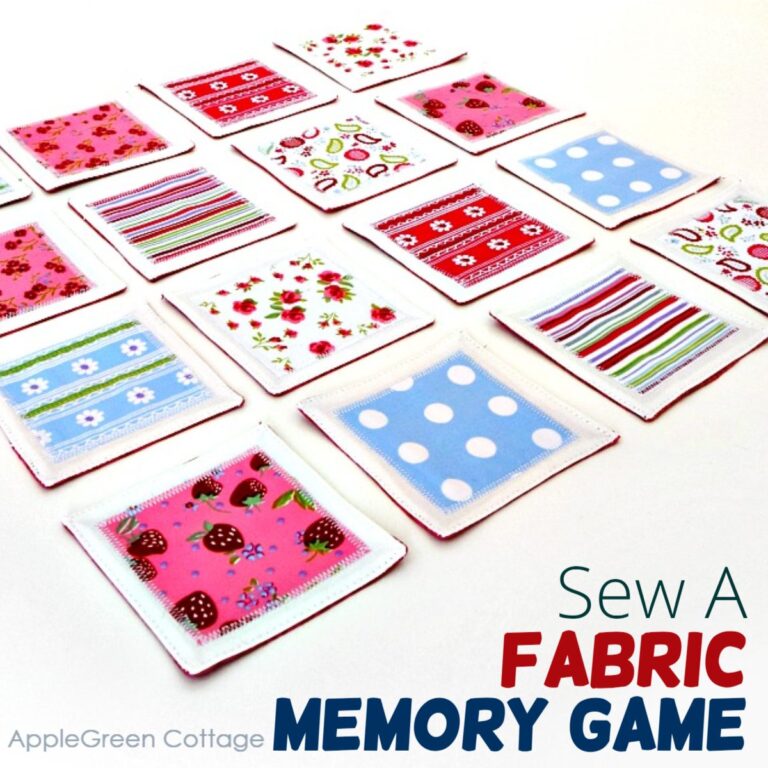 This post contains affiliate links. Thanks for your support. If you're here for diy kids toys, also check out
This fabric memory game is so much fun! Grab the easy sewing tutorial and the free memory game printable template and make a set.
Fabric Memory Game
Board games are such a hit! Today, I'm helping you make your own set. It's the one I made out of tiny fabric scraps in one of my previous posts. It is close to zero cost, but it will make an amazingly cute and fun DIY birthday present for a kid or adult, depending on the fabric you choose.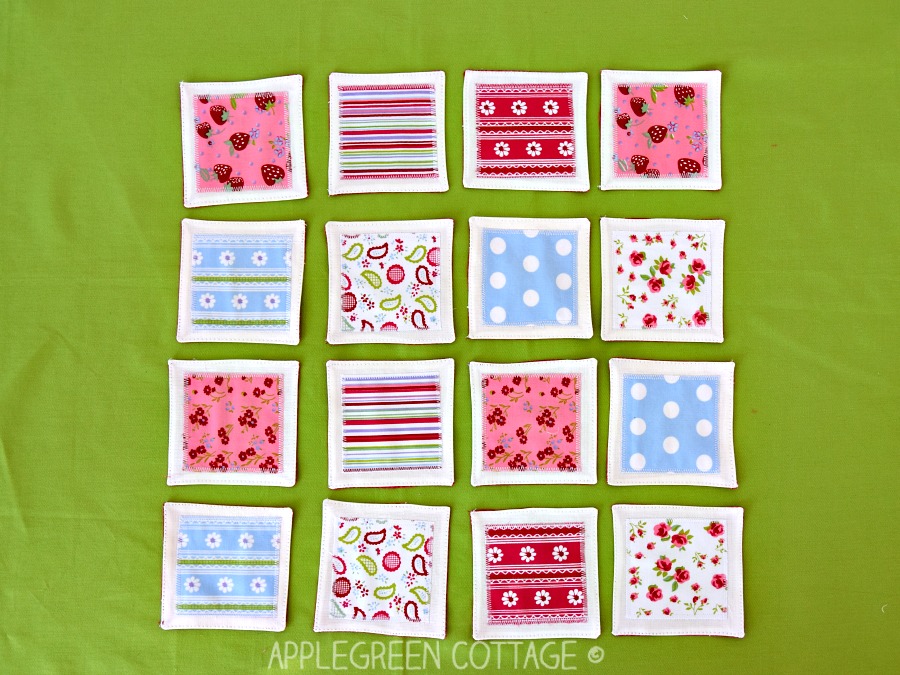 Do you want to give them a try? In honesty, these pieces are so easy to sew! Squares and straight lines, there's nothing more to it!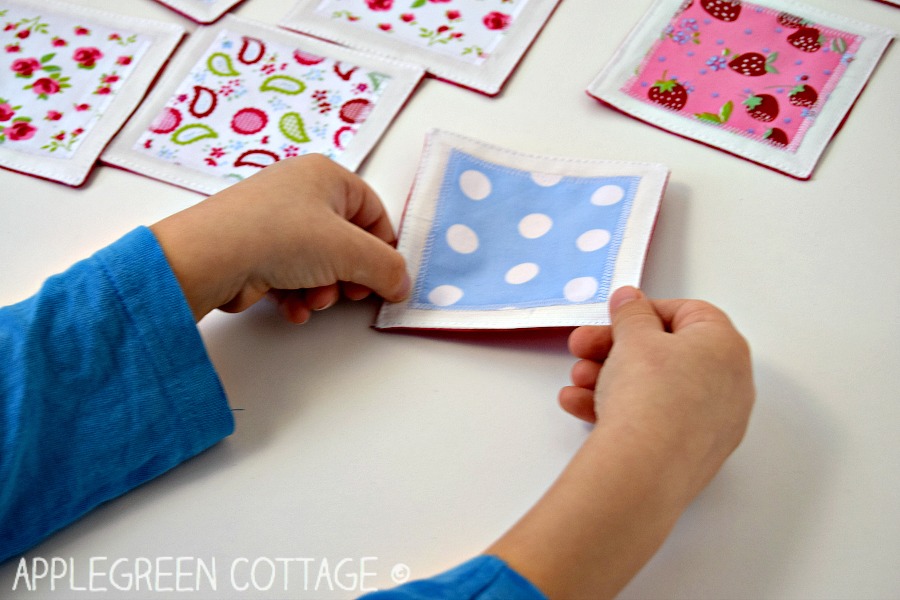 Are you a beginner? Perfect, this is a great project for you! And there's even a free printable memory game template if you don't feel like measuring the pieces!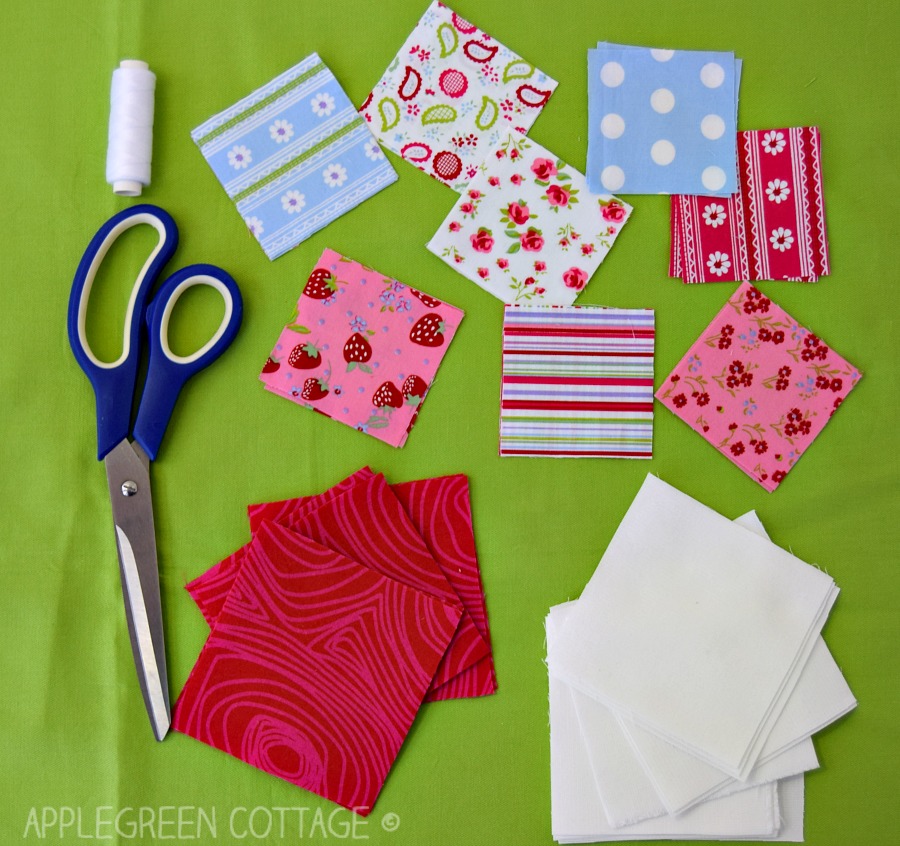 Supplies:
1) fabric scraps (scroll down to see a time-saving tip for fabric selection):
- backing (16 pieces of 4"x 4")
- white background on the front side (16 pieces of 4"x 4")
- fun prints (8 sets of 2 identical fun prints: each piece is 2.5"x 2.5")
2) thread
3) the usual: sewing machine, scissors, possibly a rotary cutter with a cutting mat
4) the free template, especially if you haven't got the rotary cutter and mat - make sure to scroll to the end of this post for the link.
The cutting will go super quick if you use a rotary cutter. I have used these with my project: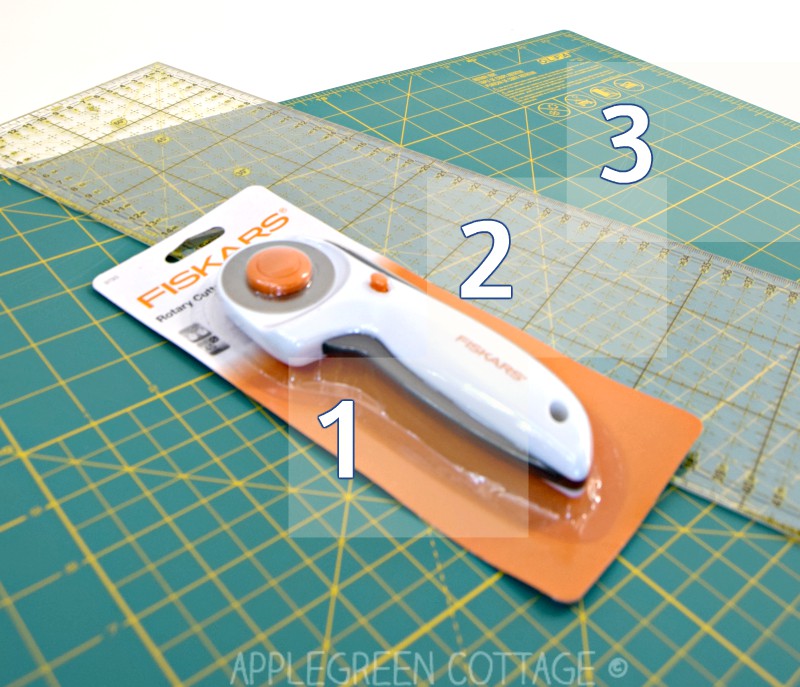 1. Fiskars Rotary Cutter
2. quilting ruler (I have a metric one as I live in Europe)
3. This Olfa self-healing Cutting Mat
This makes fabric selection super quick:
Do you think you have no time to search for those 8 (or more) different scraps of fabric? Let alone measuring and cutting them? I've got an idea for you.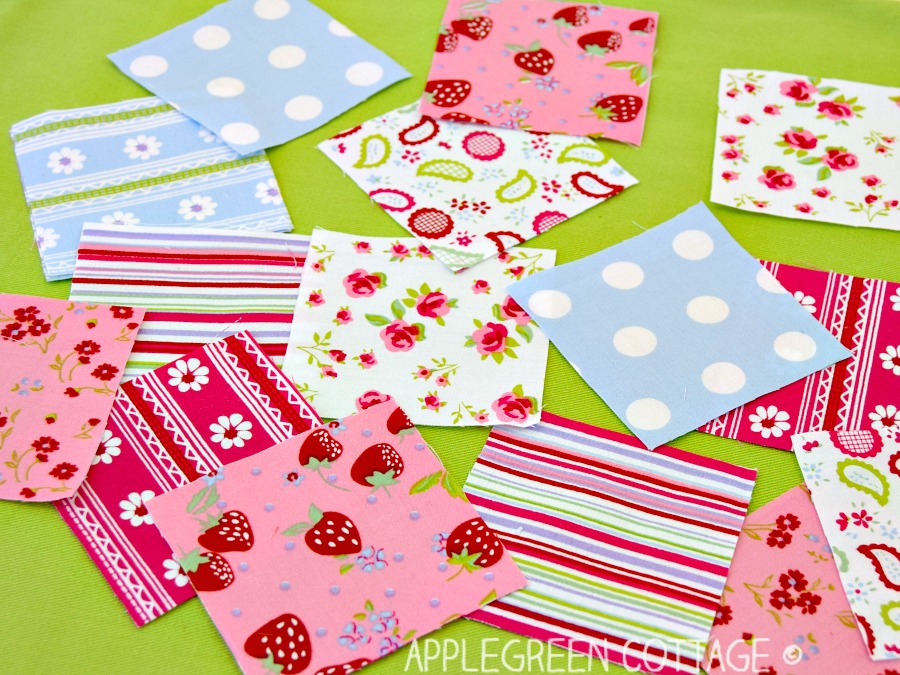 Yep, here's my lazy way to find matching scraps - I simply use cheater patchwork fabric. Cut those lovely squares into individual pieces and you're done. As simple as that. Or, use a themed bundle like this one I found on Etsy (and I can totally see these lovely strawberries on my TRIA coin purse pattern!)
If you already have in mind which child will get the fabric matching game, opt for prints that will interest them. Dinosaurs, cars, or dolls, birdies!
And This makes cutting super quick: the template.
It's all squares, easy! And for those who don't have a rotary cutter with a cutting mat, I've made a totally simple PDF template to eliminate any measuring work and make it super easy! - Scroll to the end of this post for the free matching game sewing template.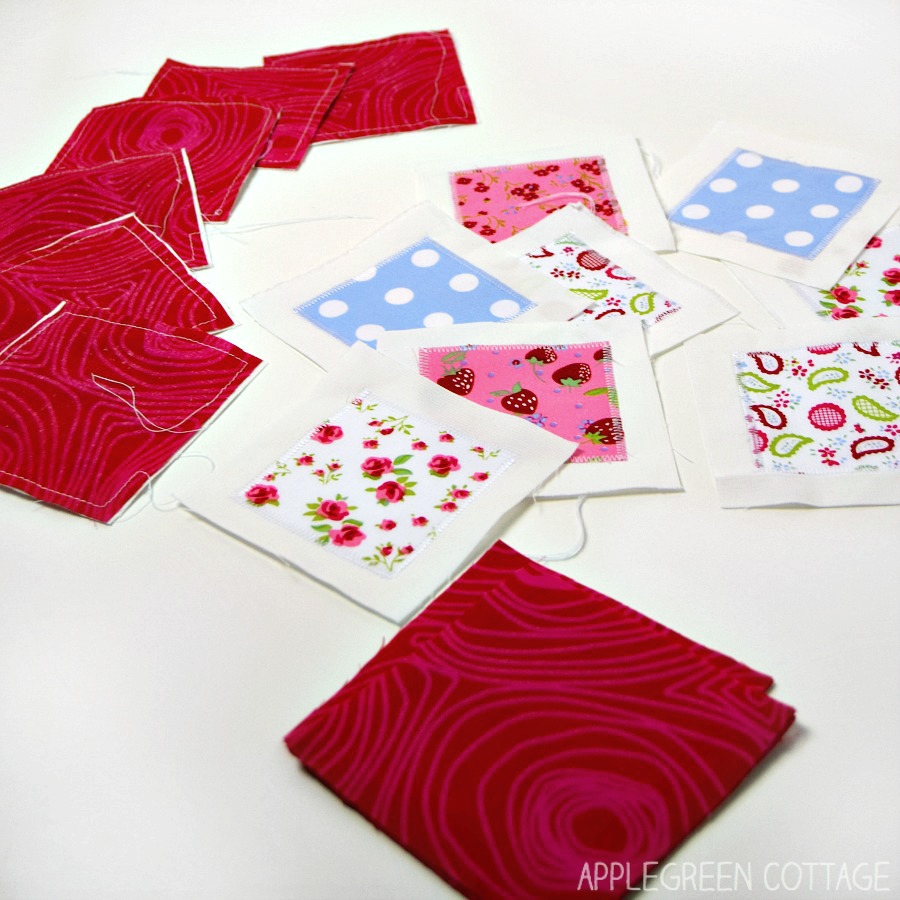 You can print the template on cardboard to make it last longer.
Memory Game Tutorial
First, here's a video slide show for those of you who prefer video how-tos. Check it out here:

Step 1 - Print the template and Cut Fabric
You'll need a set of three pieces of fabric to make one finished piece. In short, it will look like this: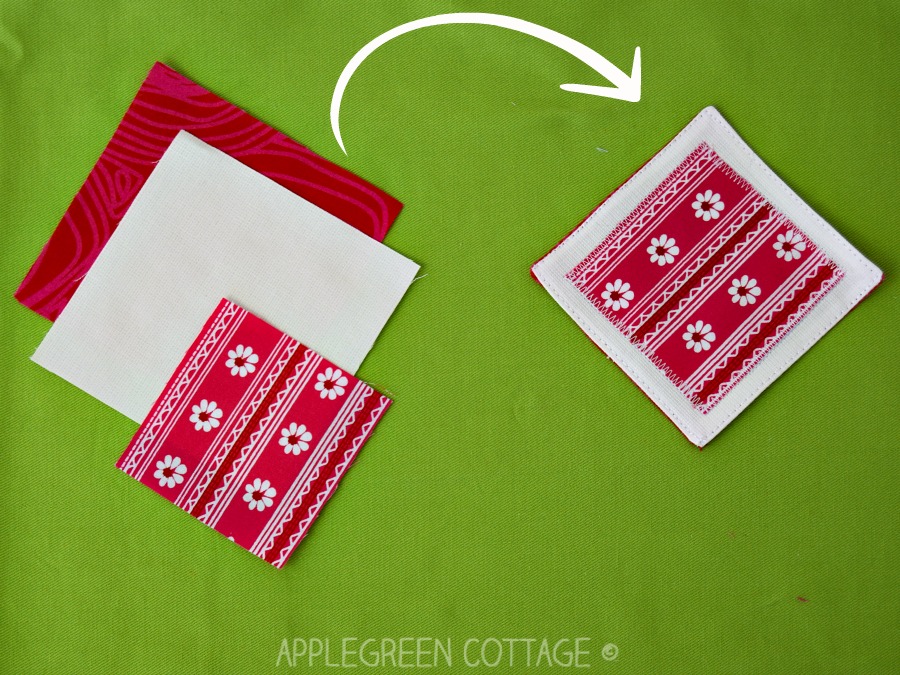 1 backing (red)
one front (background) white, preferably mid-weight
1 print cotton (smaller square)
And each time, you'll make two identical, matching pieces.
Step 2 - design the card fronts
Let's start: place 1 piece of white background fabric on a flat surface, face-up. Center the small square of print cotton on it. Pin if you like, I didn't need to. The fabric layers didn't slide at all.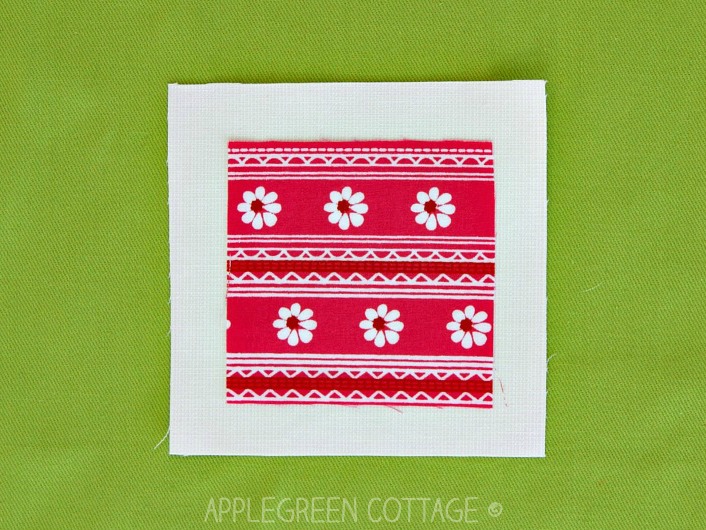 Sew around using a wide and quite dense zigzag stitch. See these basic machine stitches if this is your first sewing project.
Go slowly, sew all the way around. At corners, just stop the machine, needle down, turn 90 degrees, then sew on.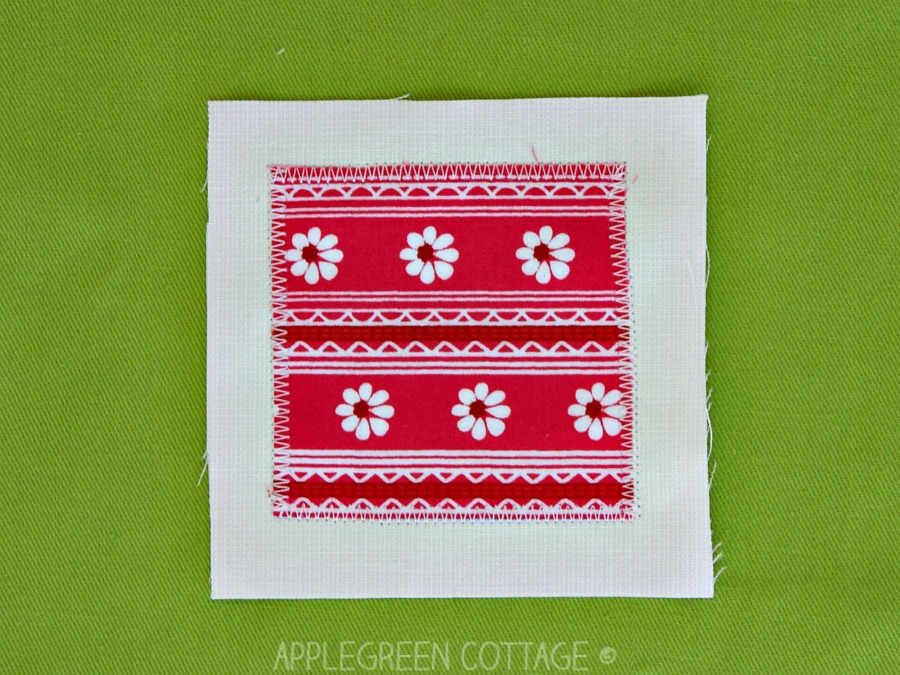 Step 3 - Add the Back
Place the front piece with the print right side up, and then the backing piece on it, so the right sides will be facing (=RST):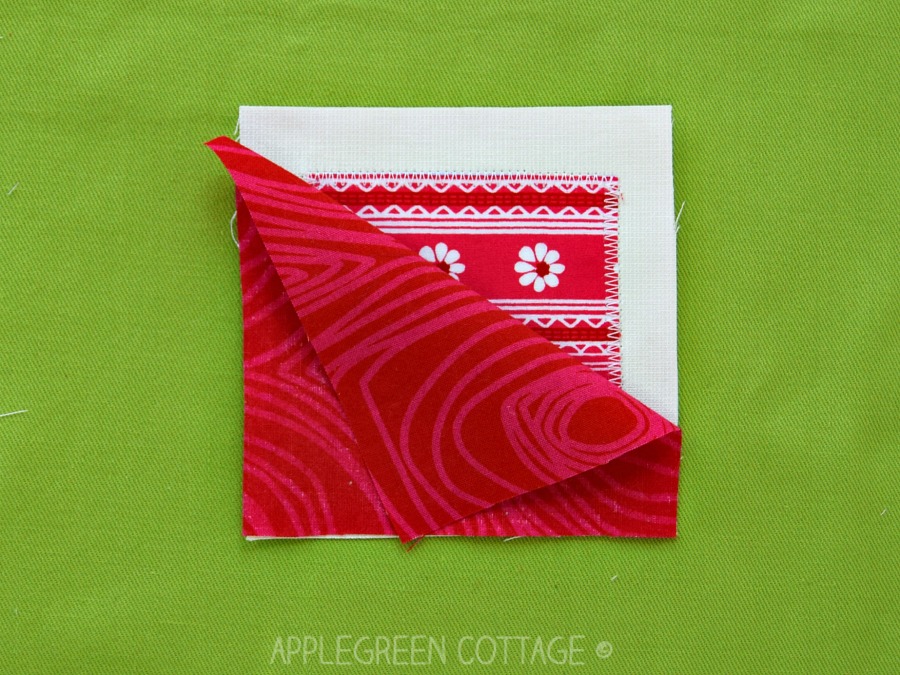 Sew around using a straight stitch, make sure to leave an opening for turning in the middle of one side.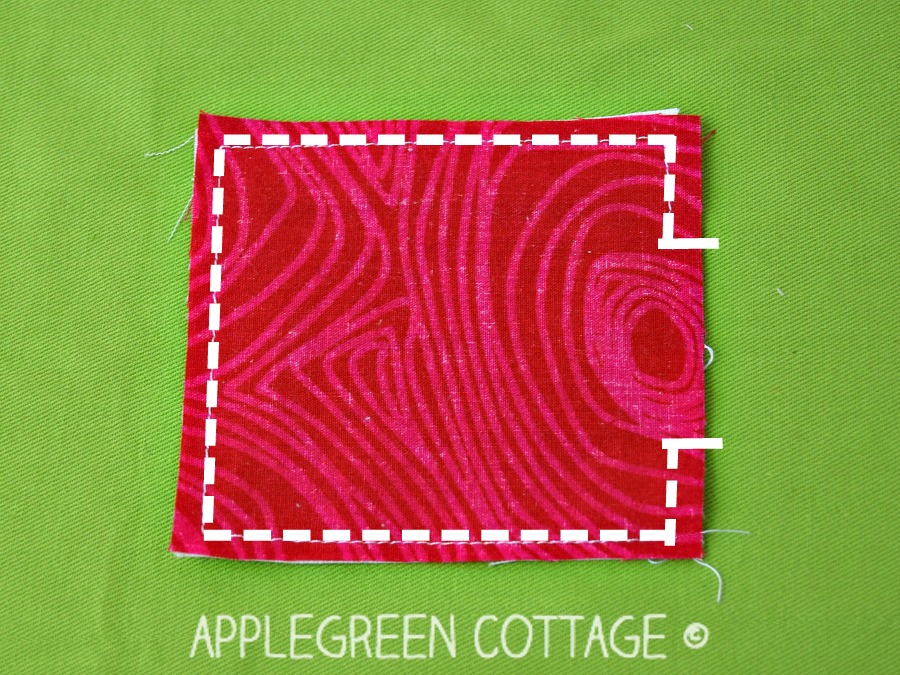 Step 4 - Turn Right Sides Out
Clip the corners for a nice finish and to reduce the bulk.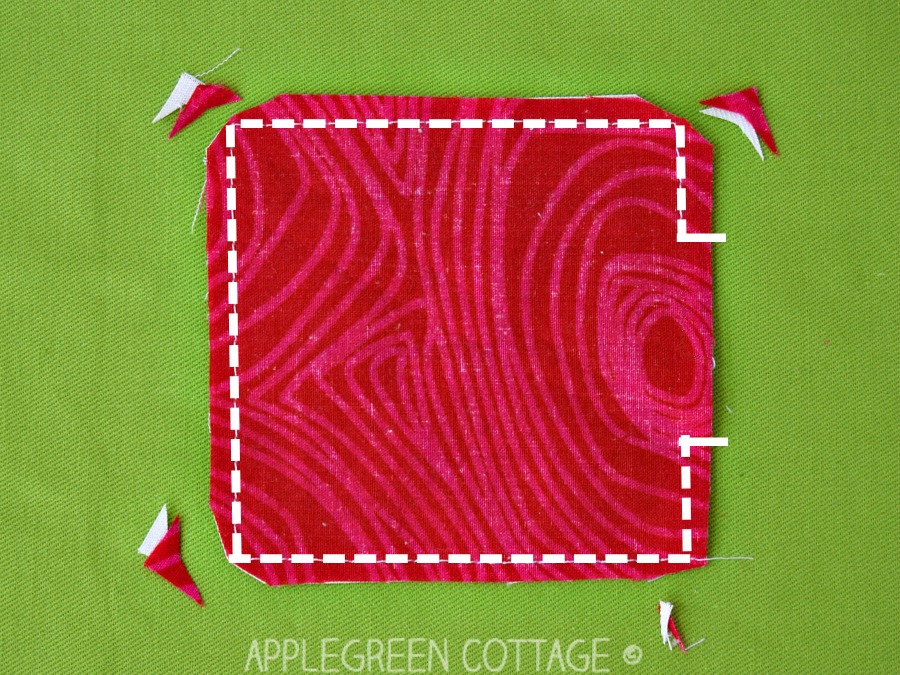 Turn right sides out. Push the tips out using a point turner tool or another non-sharp object like a knitting needle. I had a chopstick at hand, it did quite alright. Don't use anything sharp since it might make holes in your fabric.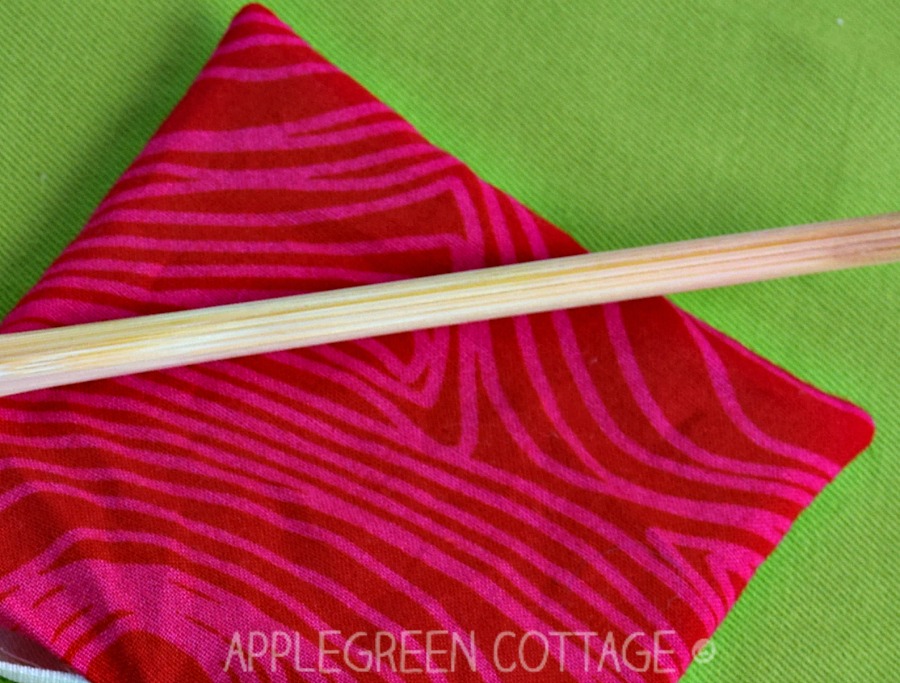 Step 6- Press And Edgestitch
Press.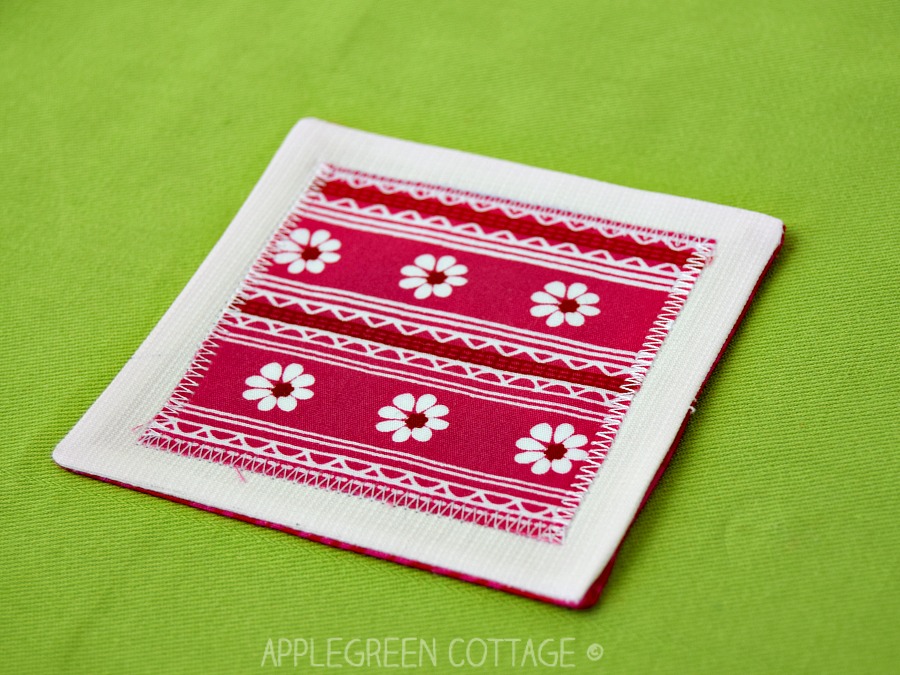 Edgestitch around the 'card' to give it a more polished look, and to close the opening that had been left for turning.
Repeat for each piece, and you're done, You can make a larger set than the one I chose, of course. The finished size of each square will be a bit more than 3 inches.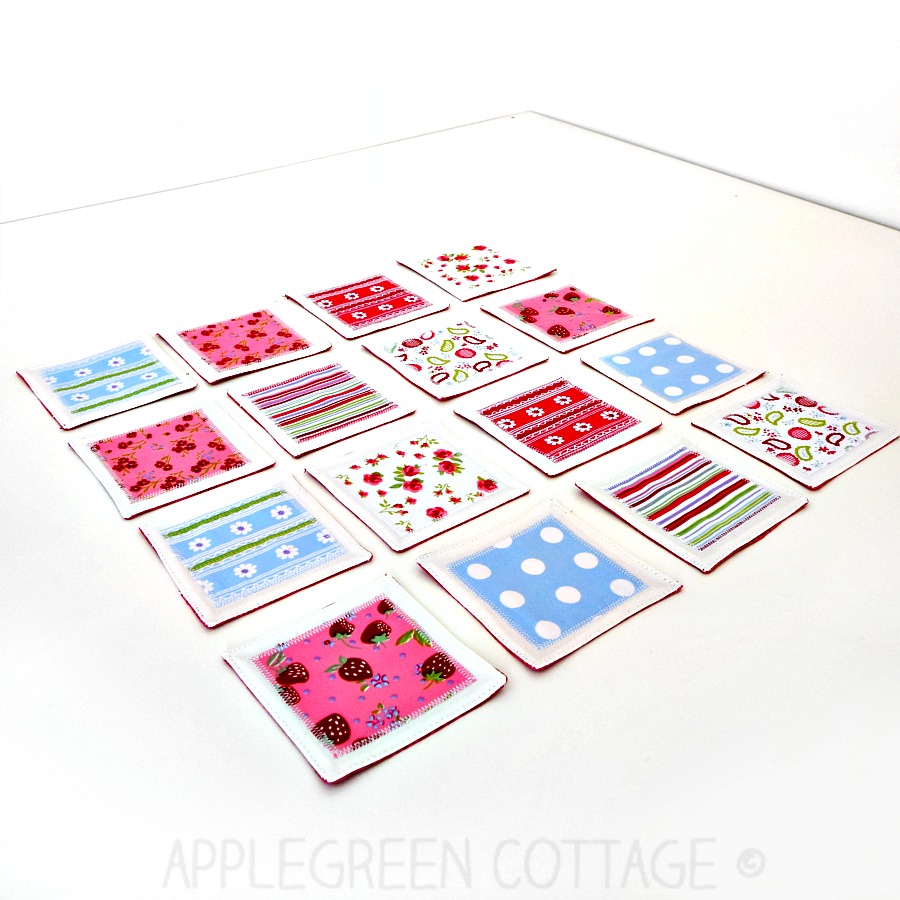 Playtime! Of course, we needed to try these out right away!
Why Are Memory Games Good?
Memory games are not just fun, they benefit the development of a child's brain too:
it's an excellent fine motor skills exercise
hand-eye coordination
improve concentration
train short-term memory
increase attention to detail
help toddlers grasp the object permanence
if played with others, kids learn how to take turns (taking turns is a pretty hard concept to grasp if you're two years old!)
and much more!
One thing more: this DIY toy is durable, unlike those cardboard matching games (I may have witnessed one paper-based memory game being totally taken apart and half-eaten by a toddler. Ooops! No more.)
How To Play Memory Game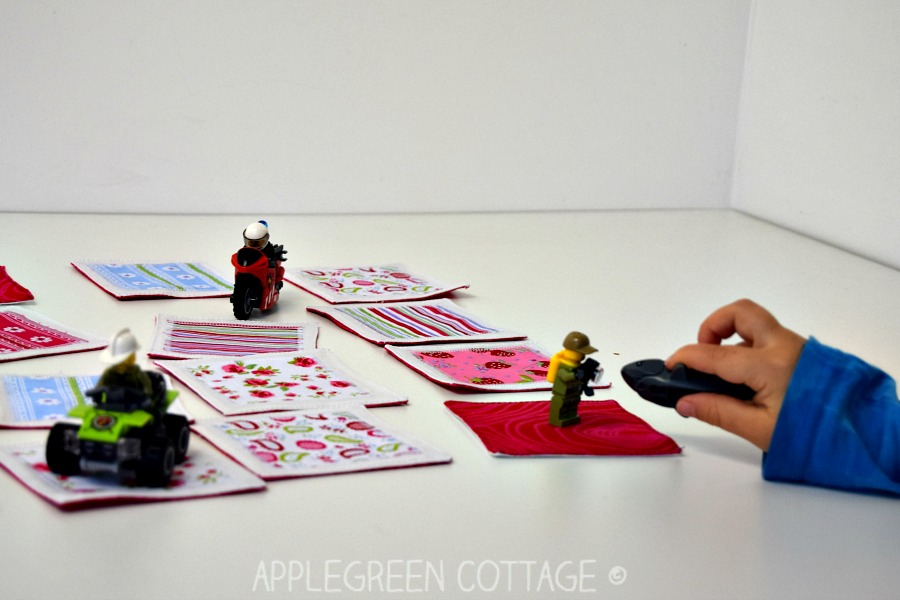 How to play: you've got lots of options, depending on the development level of the child.
Match-Up Game.
Very suitable for small children. Set up a line of control cards (one card per each pair). The other piece of the pair is placed on a pile. The child takes a card from the pile and allocates it to the matching control card in the line, until all cards are matched.
Match Two Sets of Sorting Cards.
Single player, the child attempts to find a pair to each of the cards. can be played with all cards face-up, or face-down.
The Classic Memory Game.
1) Spread cards face-down on a flat surface so only the backing is visible.
2) Taking turns, flip two pieces over. If the cards match, the player keeps them and flips the next two over. If the cards don't match, they are turned face-down again and the next player takes his turn.
3) The person with the highest number of pairs is the winner.
Other Ways To Play With the Memory Game Cards
Imaginative play, welcome! The memory game pieces might at some point turn into something else, like landing pods or stepping stones for an entirely different game. Not part of the plan, but it was fun! My older kid was trying to explain the rules to me, but - alas - I either didn't grasp them or they kept changing too quickly for me.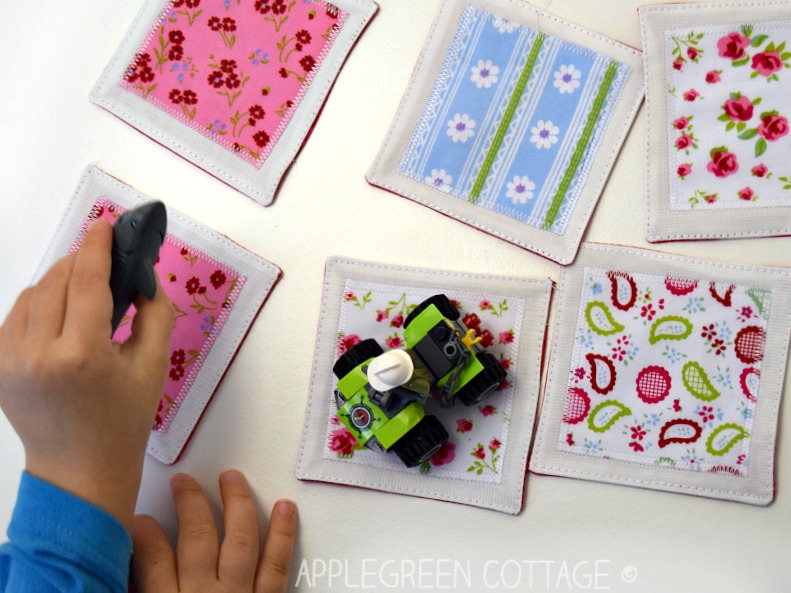 Yep, this might happen when you mix your love for floral fabric with the 4-yr old's love for Lego City bricks 🙂
Have fun making your own fabric memory game!
Free Printable Memory Game Template
I've created a simple template that you can download for free. To download the FREE square card TEMPLATE, click the button below:
Pin For Later: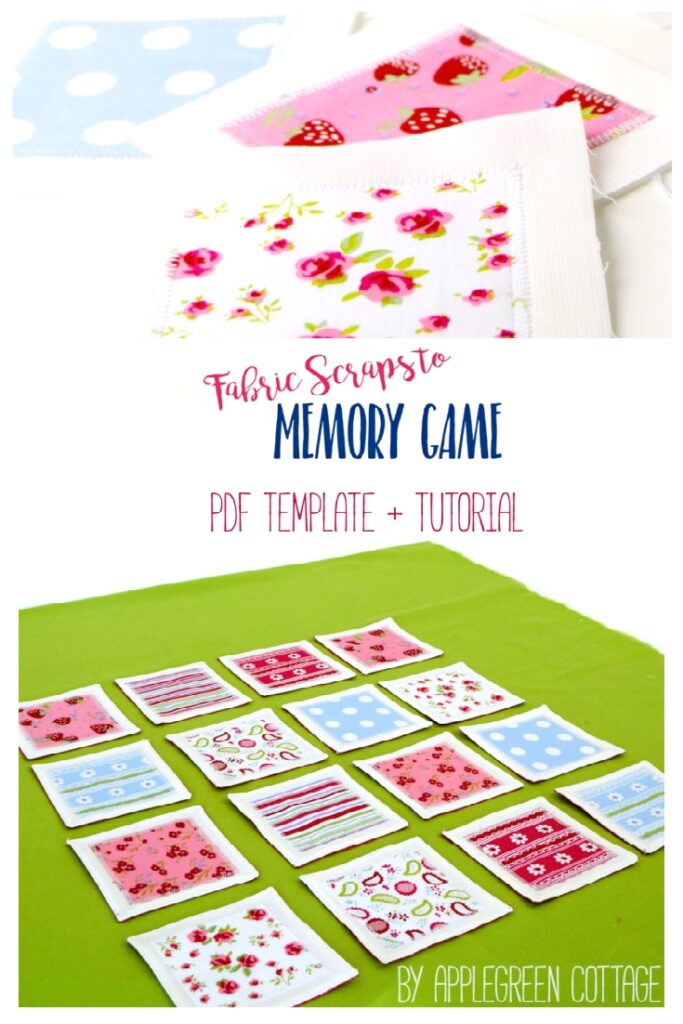 WANT MORE FREE TUTORIALS AND PATTERNS?
Get email updates and never miss out on new patterns, printables, and tutorials: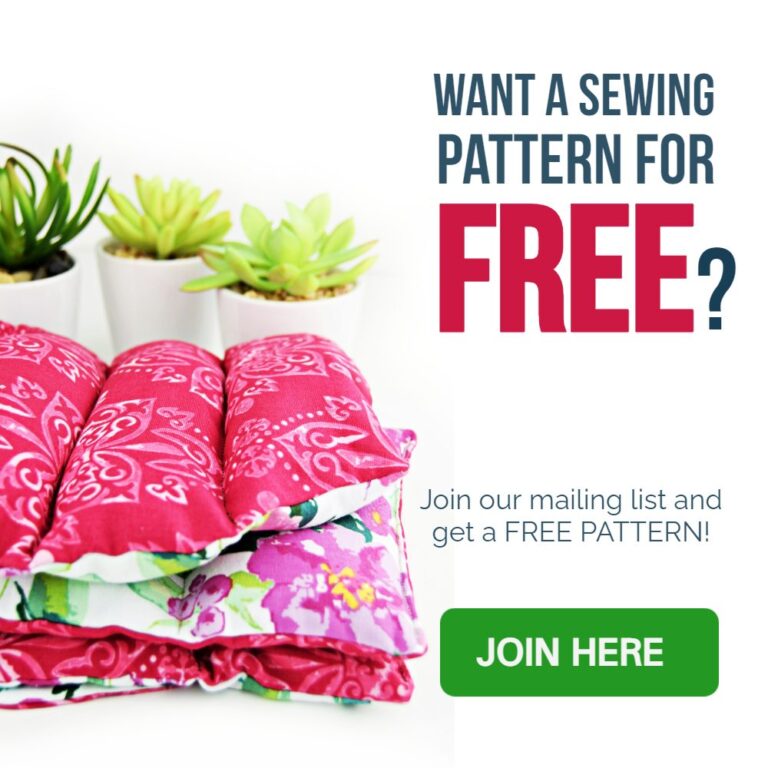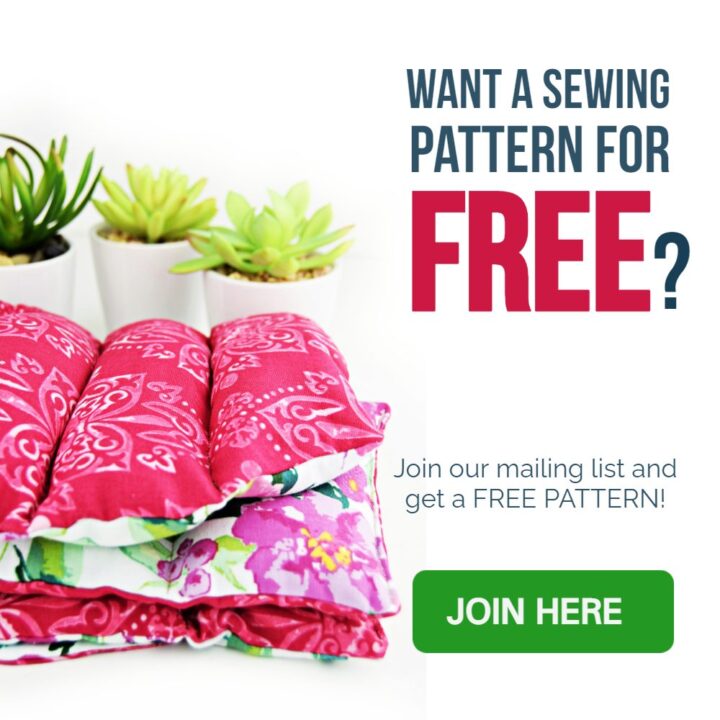 Or …check out the Mia Clutch pattern in our shop. One of my quickest and easiest pouch patterns, and it has a nice little folding hack you'll love!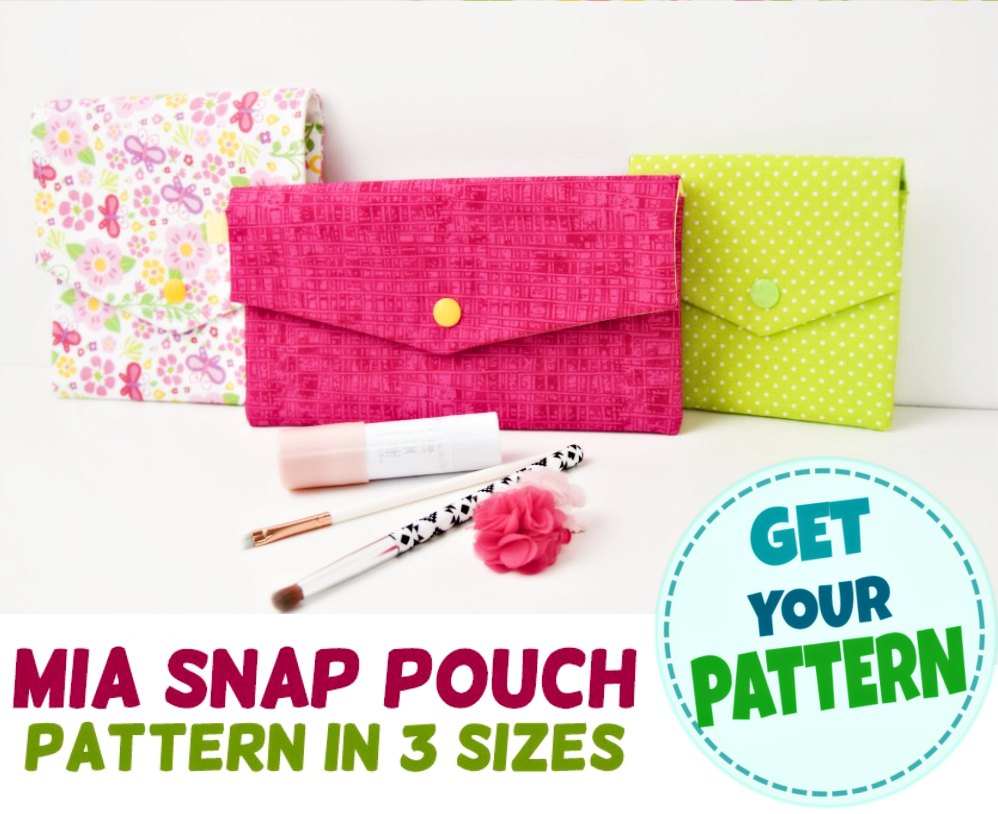 Beginner-friendly, no zippers at all.