How about a diy bean bag toss! See how to make these felt fish for a bean bag toss game. They are easy and quick to diy - make sure to scroll down for a free printable fish template to help you design your own diy fish toss game!
I made these felt fish really fast and our kid and his friends have had a blast playing a fun throwing game with them! Let me show you how to make them.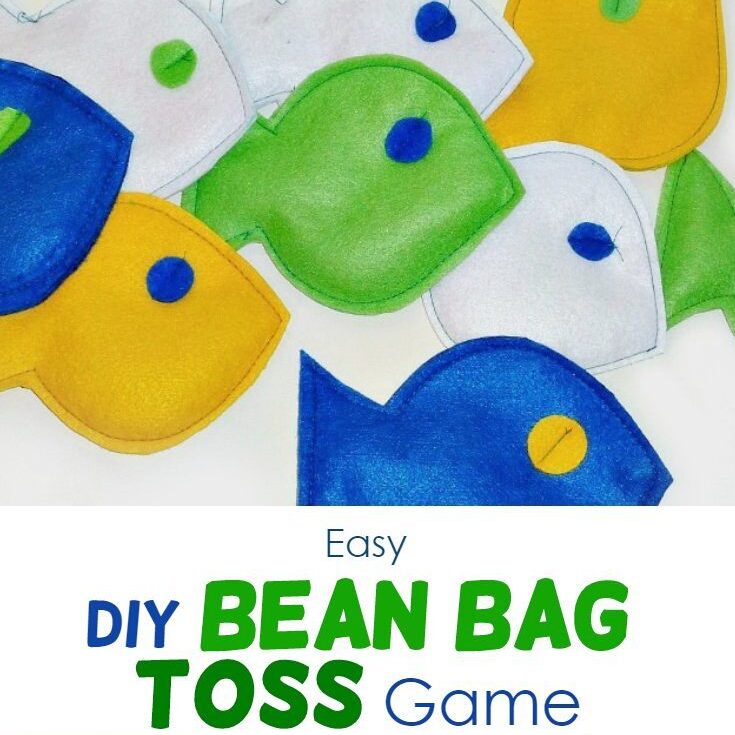 Diy Bean Bag Toss
What happens if you've got a bag of expired popcorn kernels, a few pieces of felt, and a lively toddler that loves to throw things around? A diy bean bag toss game! Try it with cute little bean bag toss fish you can whip up super fast from felt.
On a side note, if you like easy sewing projects, take a look at this free series: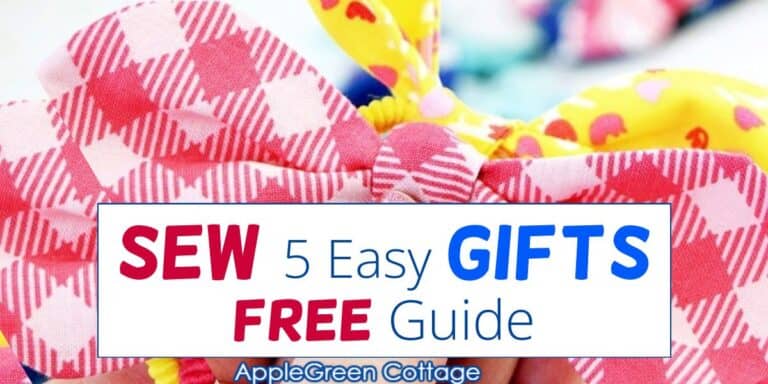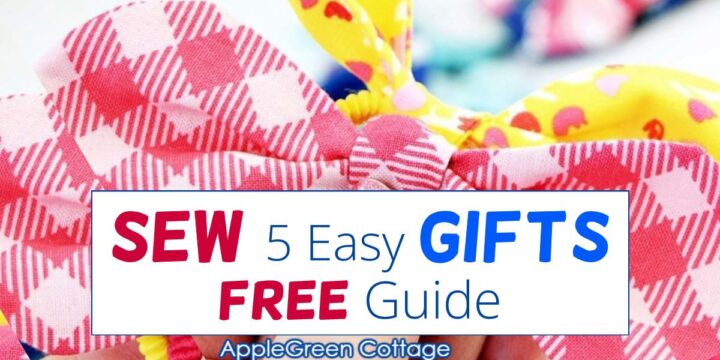 Join the FREE 6-part email guide and make super easy diy GIFTS - each in 30 minutes or less! You'll love it!
How To Make Felt Fish For A Bean Bag Toss Game
Step 1 - Get the FREE Fish Template
1) Draw a simple fish on a piece of cardboard, or use one of the two printable fish templates I made for you. I drew several sizes for your convenience but used the largest, 7" long fish for this tutorial. It's easier to sew when it's not too small. This is the largest of the templates in the free printable fish template you can get at the end of this tutorial.
Step 2 - Cut Felt Pieces
Cut two pieces of felt for each fish. Optionally, also cut two circles as fish eyes (you can skip them to make this project even faster)
What felt to use? I used 1.5mm thick felt - best if it has been stiffened - I suggest against using the very soft and thin felt as it may tear too easily. For more tips on how to select the best felt for these fish, see my post on felt buying tips (it applies to felt letters and these fish alike).
Step 3 - Sew
Optional: If you opted for fish eyes, you can sew them on each individual main piece now. I added them at the end (see Step 5) as the seam helps keep the main piece together. Totally optional!
Sew around the two pieces but leave an opening (1-2 inches) to insert stuffing.
Step 4 - Stuffing
Stuff the fish using corn, beans, pebbles, or anything else with a similar structure that you have at hand.
I filled them with corn because I discovered a package in my kitchen pantry with a really old expiration date. However, you may choose any other filling that will give some weight to the felt (whatever bean-like materials you may have at home).
Step 5 - Details
Of course, you can add details to your fish - for example, I chose to add small round pieces of felt - so our fish have 'eyes'. And if you place these eyes carefully to both sides, you can even attach them using a single (short) stitch. I only sewed them at this stage as the seam will help stabilize the main piece. You can also sew on the fish eyes at the beginning if you like.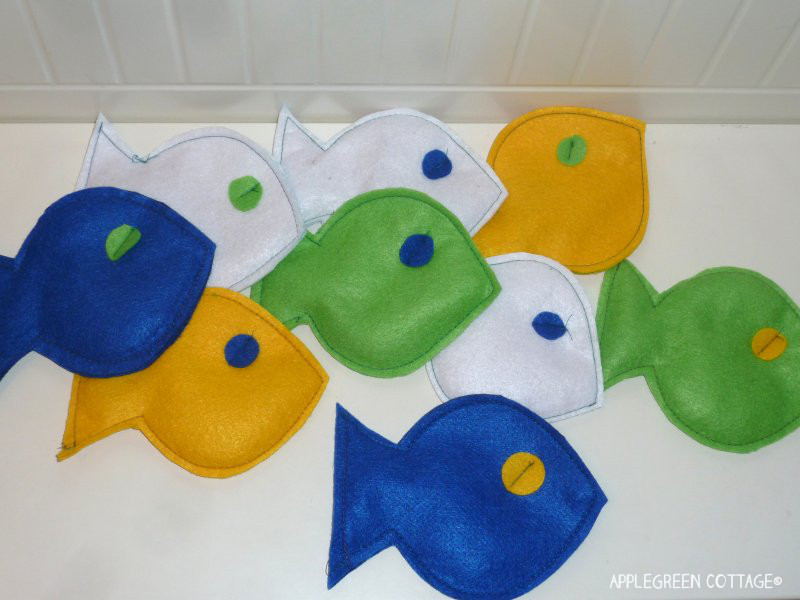 More Options For A Diy Bean Bag Toss Game
Please note that any shapes will work for a diy bean bag toss game. I have tons of free templates on this blog you can use and fill with rice, beans, or corn. Like:
Rules Of Bean Bag Toss
I made them during winter, and it is meant as an indoor activity to release some of the excess energy that children have when confined indoors during bad weather.
Put a large shallow box (= a fish pond) on the floor, several meters away from the child (bearing in mind the child's age and throwing capabilities). Mark a toss line a few yards away: the tossing distance will depend on the players' age.
The player needs to stand behind the toss line when tossing a bean bag. If a player's foot crosses the toss line when tossing a bean bag, their points for that toss are not counted, and the toss needs to be repeated.
When you run out of fish, just collect them and start your bean bag toss game again. And again. You may expect a lot of jumping and cheering if a whole group is playing. Join the kids, it will be fun!
Want more? Tons of free sewing patterns for kids on this blog, check them out:
Save for later: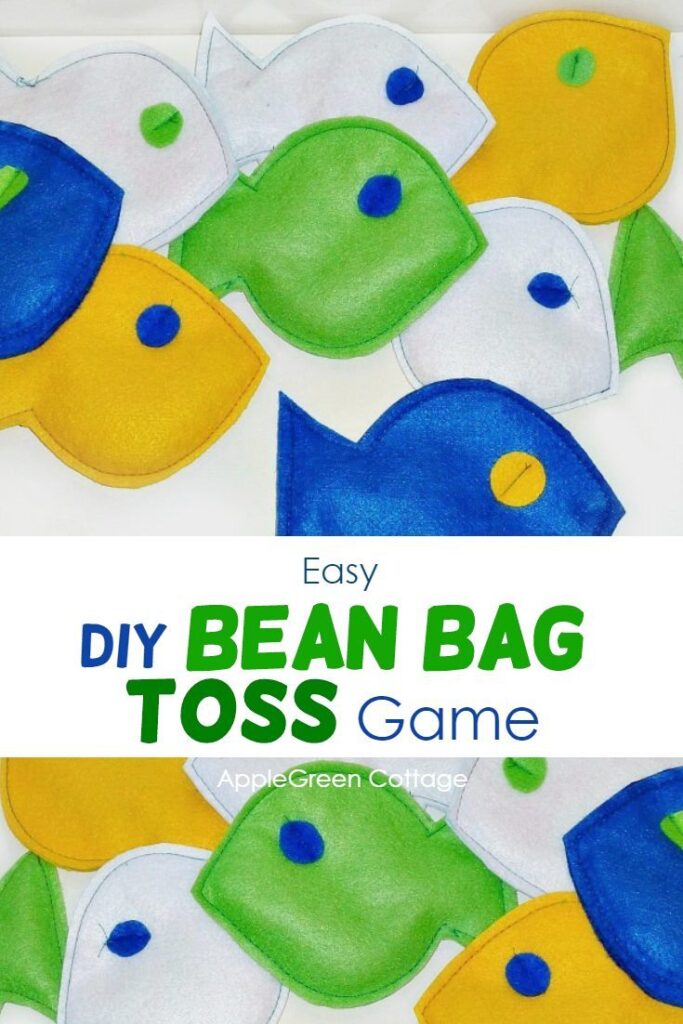 Free Fish Template
I've created two simple printable Fish Templates that you can download for free. To download the FREE FISH TEMPLATE, click the button below:
WANT MORE FREE TUTORIALS AND PATTERNS?
Get email updates and never miss out on new patterns, printables, and tutorials:
Also, check out this cute earflap beanie pattern in our shop: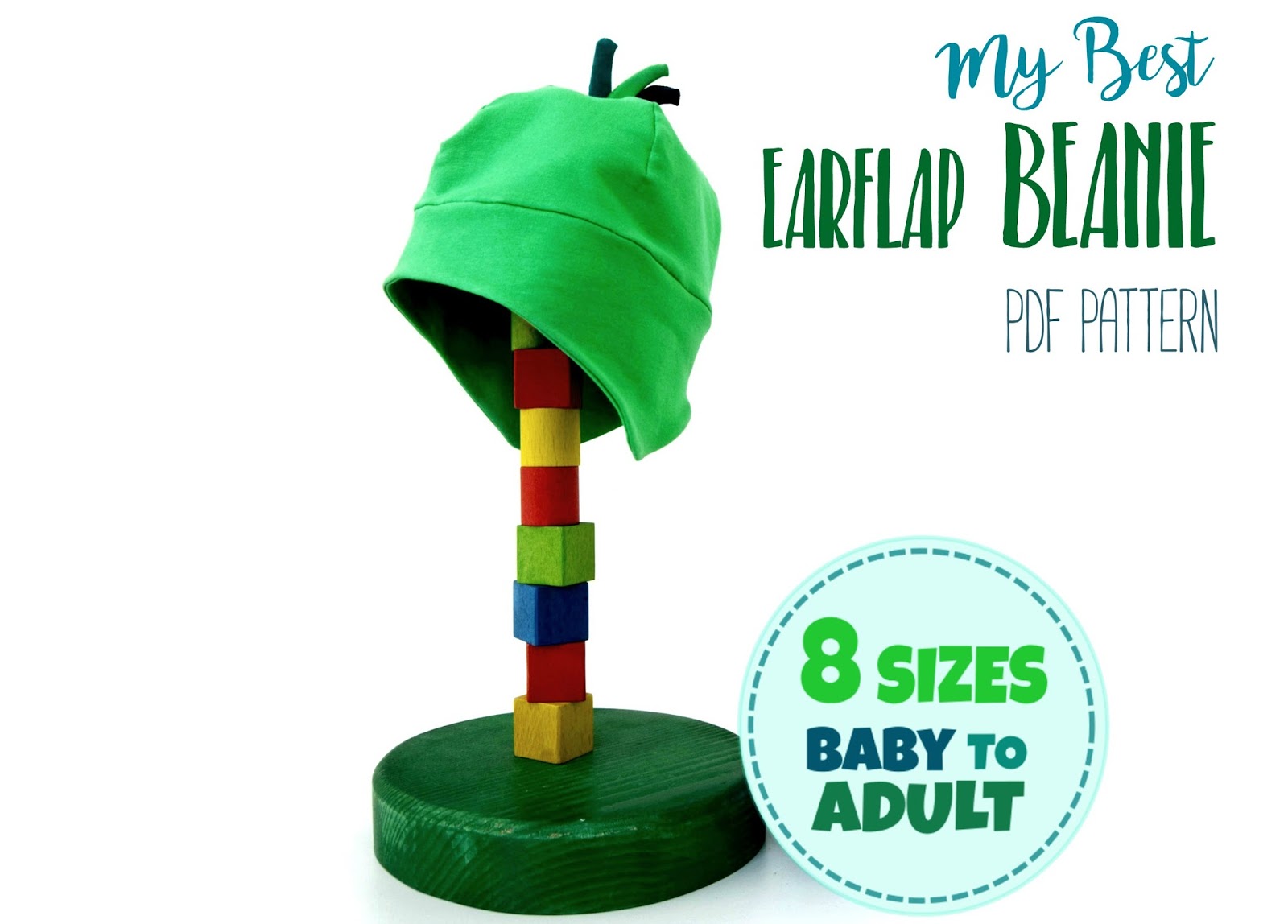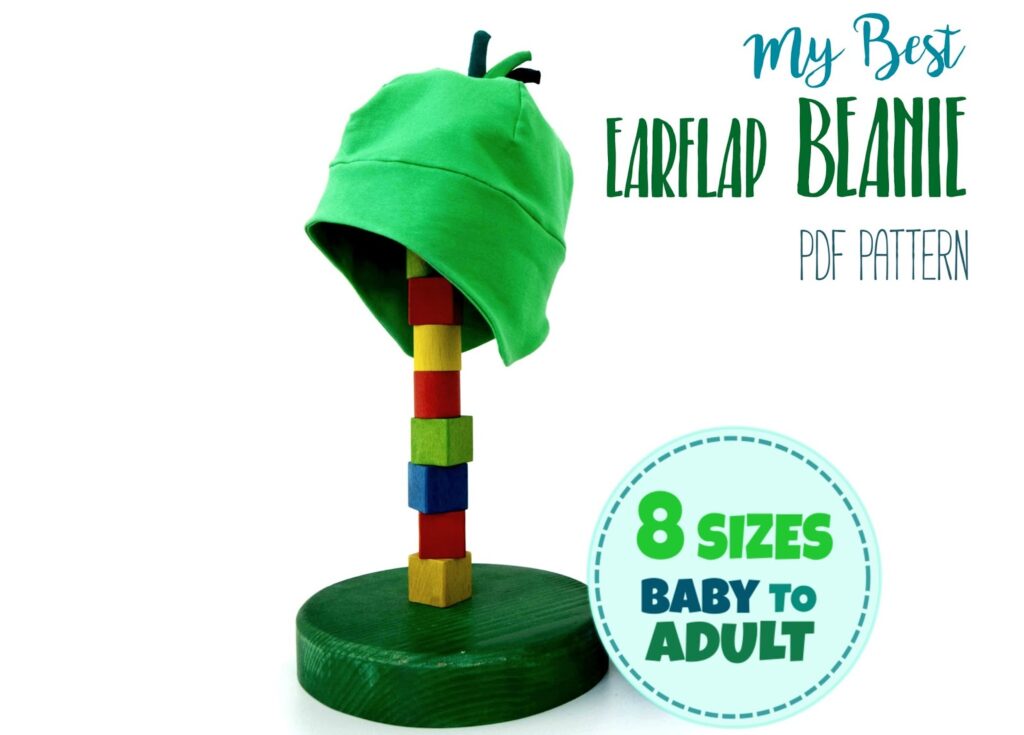 An excellent choice for everyone who has children and would love to see their ears protected in the fresh fall (or spring) wind.