Easy Christmas tree ornaments you'll love. Christmas is right around the corner. What better way to get in the Christmas spirit than with some easy Christmas tree ornaments? Homemade ornaments can give a totally new life to your Christmas tree, adding a warm and cozy touch to your home. Here are 5 easy and free tutorials (and sewing patterns) that will inspire you and bring Christmas closer to you and your loved ones.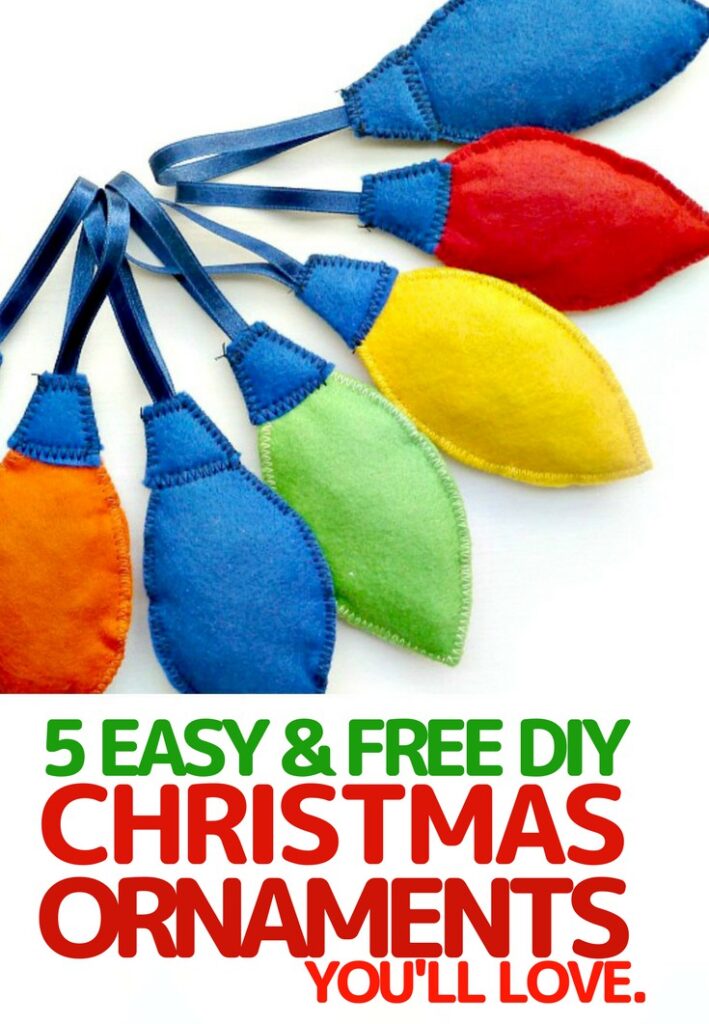 This post may contain affiliate links. Thanks for your support.
First off, there are tons of Christmas sewing projects on this blog. Feel free to check them all out, including these ideas:
5 Easy Christmas Tree Ornaments You'll Love
Adding a personal touch to your Christmas tree has never been a dull task. Use these simple DIY ideas to create your own Christmas ornaments.
I'm not sure whether you've seen one or two of these already, so I'll just put them in plain sight in front of you. These are my own tutorials, 4 from my 'sewing world', and one, the latest one, made out of air dry clay. I (we) had a blast making them, and ALL of these ornaments are now happily residing on our family Christmas tree. (The kids insisted we put it up already in November - and we love it!)
Check out the tutorials here:
1) DIY Christmas Felt Star Ornaments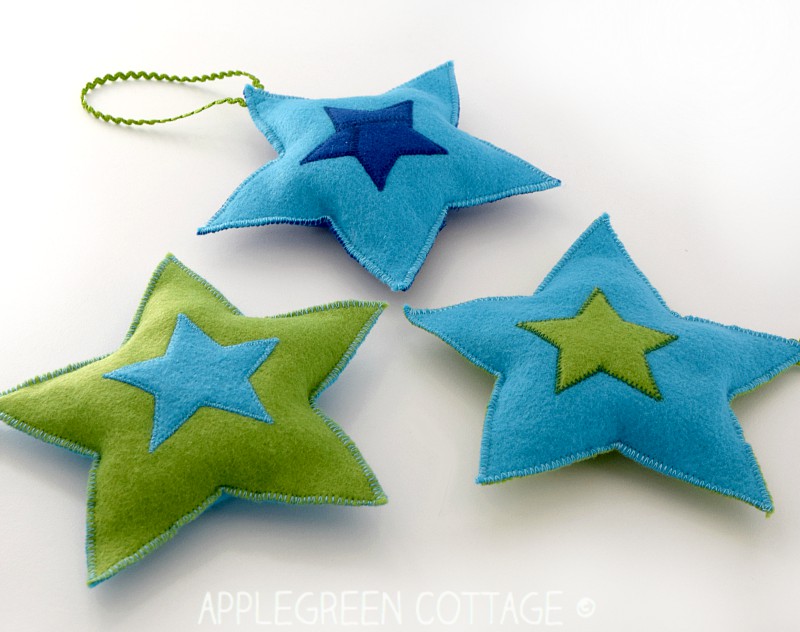 Free Pattern and Tutorial - Christmas Felt Star Ornaments
Add a cozy look to your Christmas tree with a set of your own, DIY Christmas star ornaments. The felt star decorations are a free PDF pattern you'll be able to use for a number of projects, like a throw pillow, star softies for kids, home decor, or - like here, cute and soft little Christmas tree ornaments that will last and make your Christmas feel special. Use my free sewing pattern for felt stars and make the cutest ornaments for your Christmas tree! Check it out HERE.
2) DIY Cone-Shaped Christmas Ornaments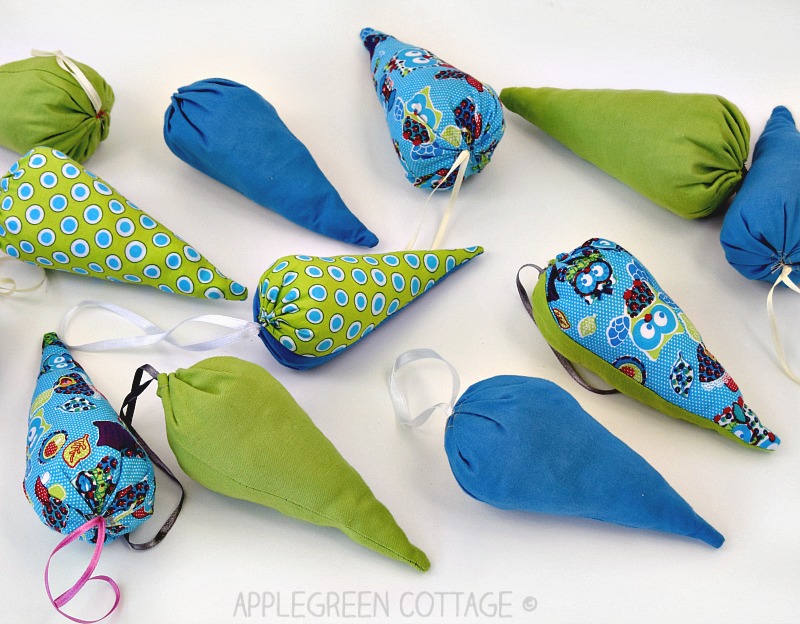 Easy Cone-Shaped Christmas Ornaments - Free Template and Tutorial
So last minute, but so much fun! Here's a free tutorial and PDF pattern for totally easy and quick-to-make little fabric cones to hang on your Christmas tree - or to give as a last-minute Christmas gift. A fun and easy sewing project, perfect for using up those fabric scraps you have left! Get your FREE PDF Pattern and tutorial HERE.
3) Felt Christmas Lights Ornaments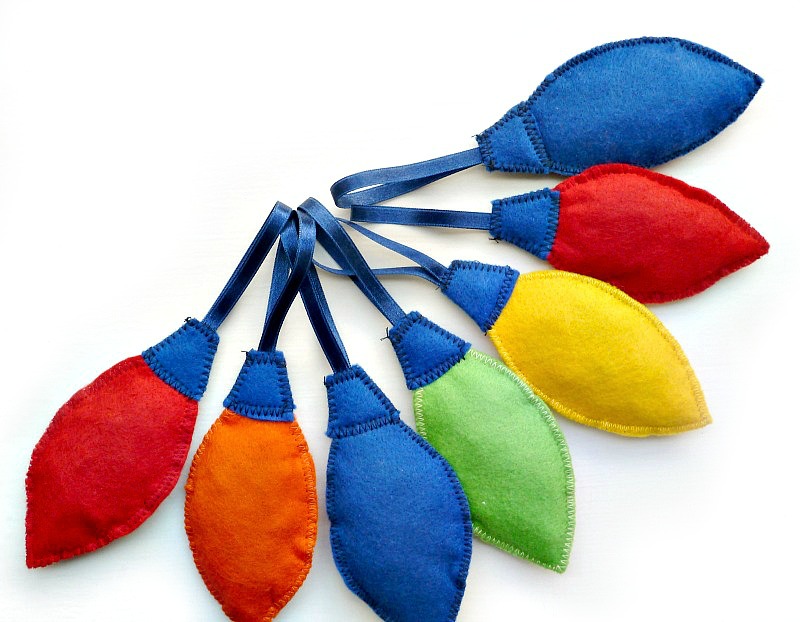 Free Felt Christmas Lights pattern with tutorial
These are cute colorful ornaments you can give to a friend of yours to decorate their Christmas tree. Especially useful if there are small children in the house - these decorations are unbreakable, soft, and lightweight.
4) Soft Minky Christmas Ornaments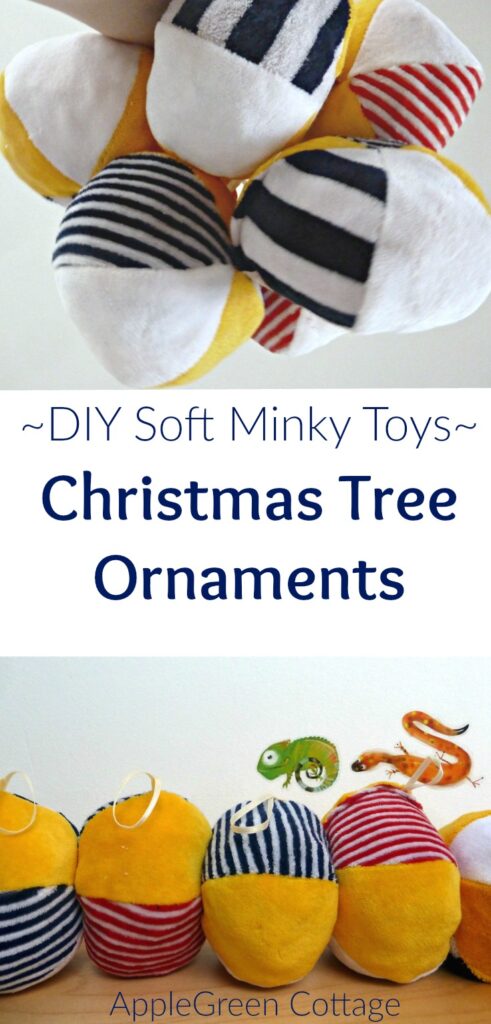 Free Template for Soft Minky Christmas Ornaments
And another idea on what you can use on your Christmas tree: it's soft ornaments for your Christmas tree made out of minky. I usually sew these as toys for toddlers and babies, but if you add a slightly longer ribbon to one side of the toy, you'll get a soft cuddly Christmas tree ornament. There's a free PDF sewing template you can use, too! Get it here:
Get your free PDF tutorial and pattern that includes a beginner sewing tutorial with step-by-step photos here:
5) Air Dry Clay Christmas Ornaments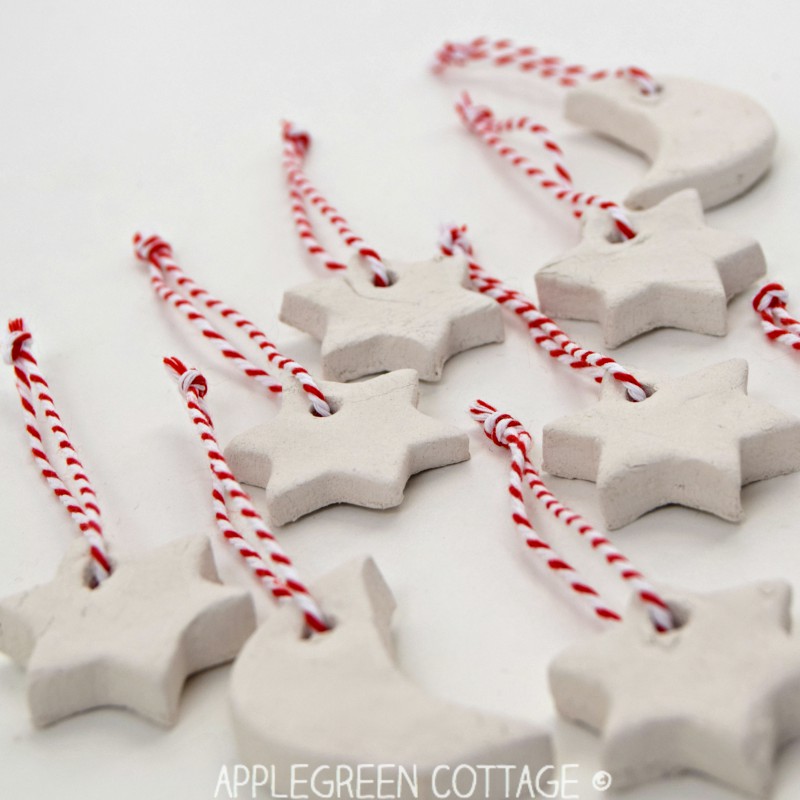 Air Dry Clay Christmas Ornaments
And the last one - this one is a bit special since these clay ornaments are the only Christmas ornaments on this blog that are not made using fabric, thread, and a needle. It's been high time, after all these years! I'm sure you'll love them too! Feel free to check them out here (LINK to TUTORIAL)
Conclusion
These ornaments are all over our place, and we love them. The best thing about these all? I NEVER need to worry they'd break when our toddler keeps rearranging them on the tree (she never gets tired of it, haha!)
These DIY Christmas Ornaments will have you saving money and get everyone smiling. Happiness doesn't have to cost a lot when it comes to these DIY Christmas home decorations for you and your family. Enjoy!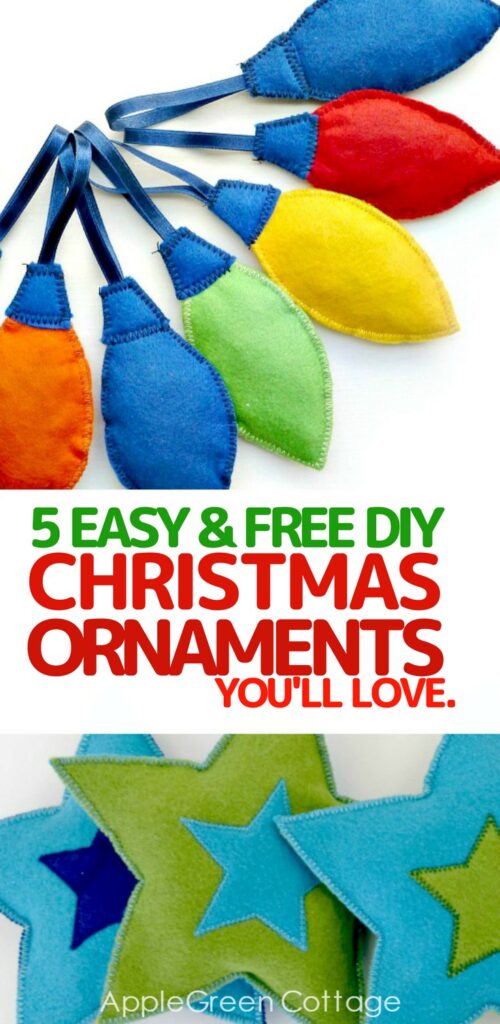 And when already sewing, why not make your own, beautiful DIY gift bags? It's easy and quick - and the boxed corners are made the EASY way! (The best sewing hack ever!