Sew a wallet that can double as your perfect purse! With a crossbody strap, this elegant slim wallet purse will carry everything a regular wallet can, plus a bit more. Scroll down to check out all the options and little smart tweaks that will make the Enya your go-to wallet pattern!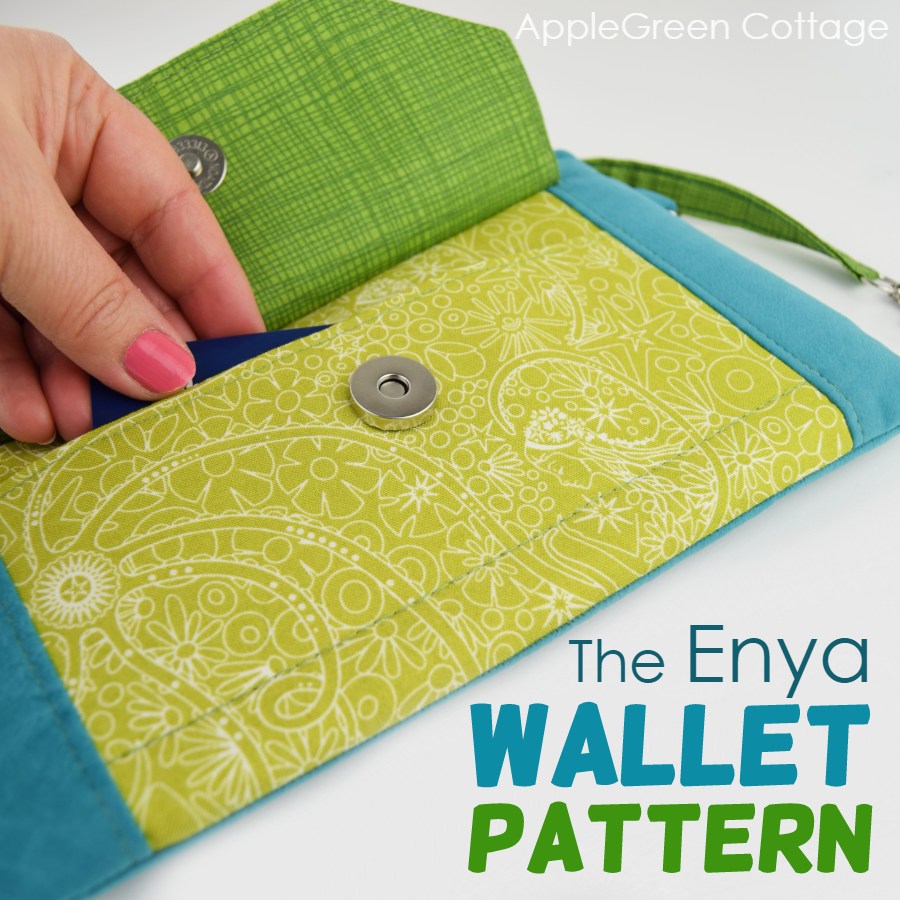 The Enya pattern now has a video!
NEW, a great video sew-along tutorial, filmed by Kris SewNotes -> here!
If you're a visual learner and want to sew up the Enya wallet bag - the ENYA bag pattern video tutorial is for you. Kris thank you so much!
Wallet Pattern
Meet the new Enya Wallet pattern: versatile, with lots of options, and a professional finish.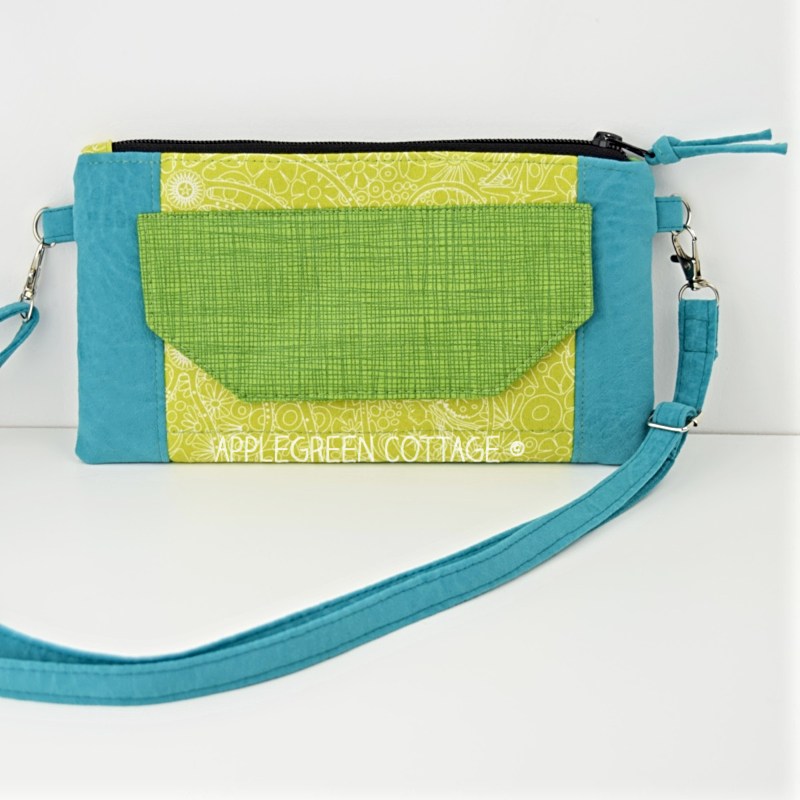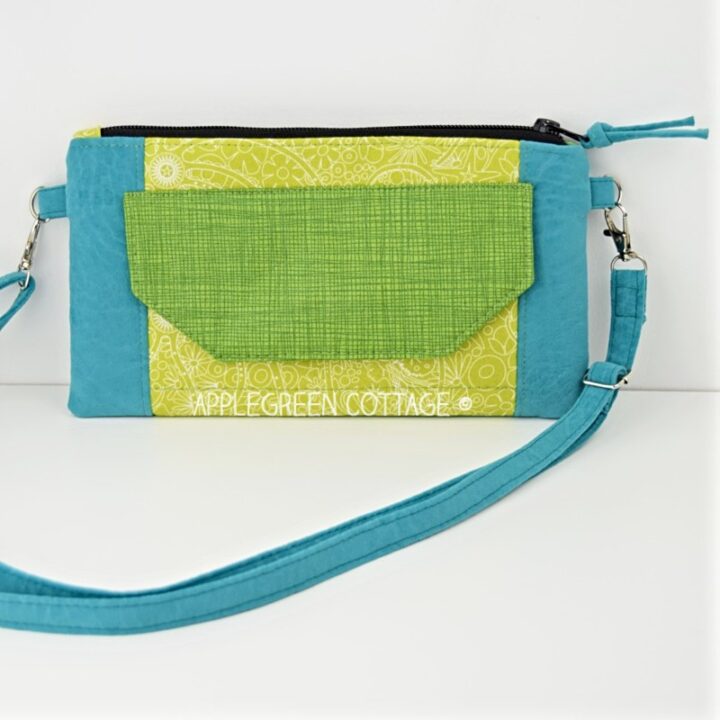 This stylish and sleek crossbody wallet will win your heart the minute you start sewing it: it comes with tons of pockets and a few smart tweaks such as a detachable keyholder strap, a separate front pocket for your most frequently used items (ID card, bus pass?), pockets with and without zippers, card slots and some space for a little extra that won't usually fit into a regular wallet.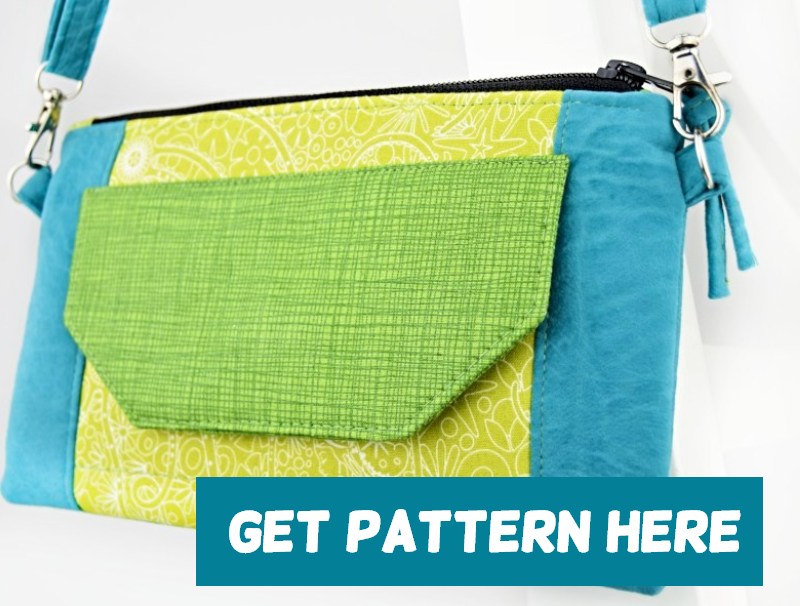 A stylish and smart design and a professional look. The multi-piece front panel enables you to showcase your prettiest fabric prints while allowing for a multitude of styles and materials.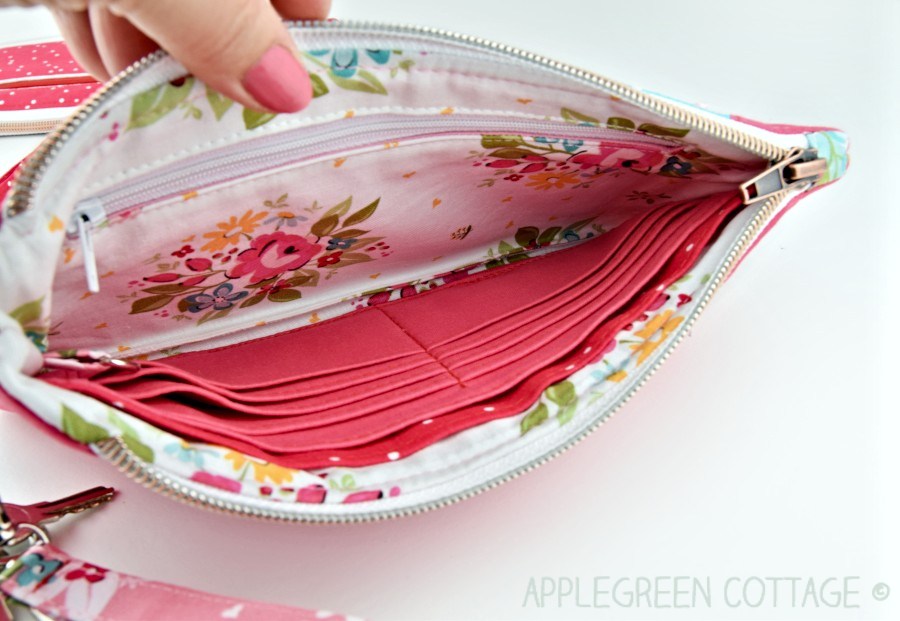 FEATURES:
A stylish and sleek crossbody style wallet
Top zipper closure, handy and secure.
Slim design with a little bit more room than a regular wallet
Mix-and-match project: combine luxurious faux leather, cork, suede or vinyl with printed cotton. Ideal to showcase 

your prettiest fabric prints

.
A detachable lanyard-like keyholder was added for security and convenience.
A removable, adjustable strap makes it seamless to convert your wallet from a shoulder to crossbody style or carry it as a clutch.
2 options for strap connectors, changing the look of your Enya wallet!
AND TONS OF POCKETS:
Eight card pockets, an interior zippered coin pocket, and a bill pocket keep your credit cards and money handy.
Front flap pocket for something you need frequently such as an ID card, or a bus pass. (quick access pocket)
A phone slip pocket that will fit any phone size.
An extra zippered pocket on the outer back for coupons, or coins.
Main compartment for additional items a wallet alone cannot hold, like a lipstick, a USB or a pack of keys.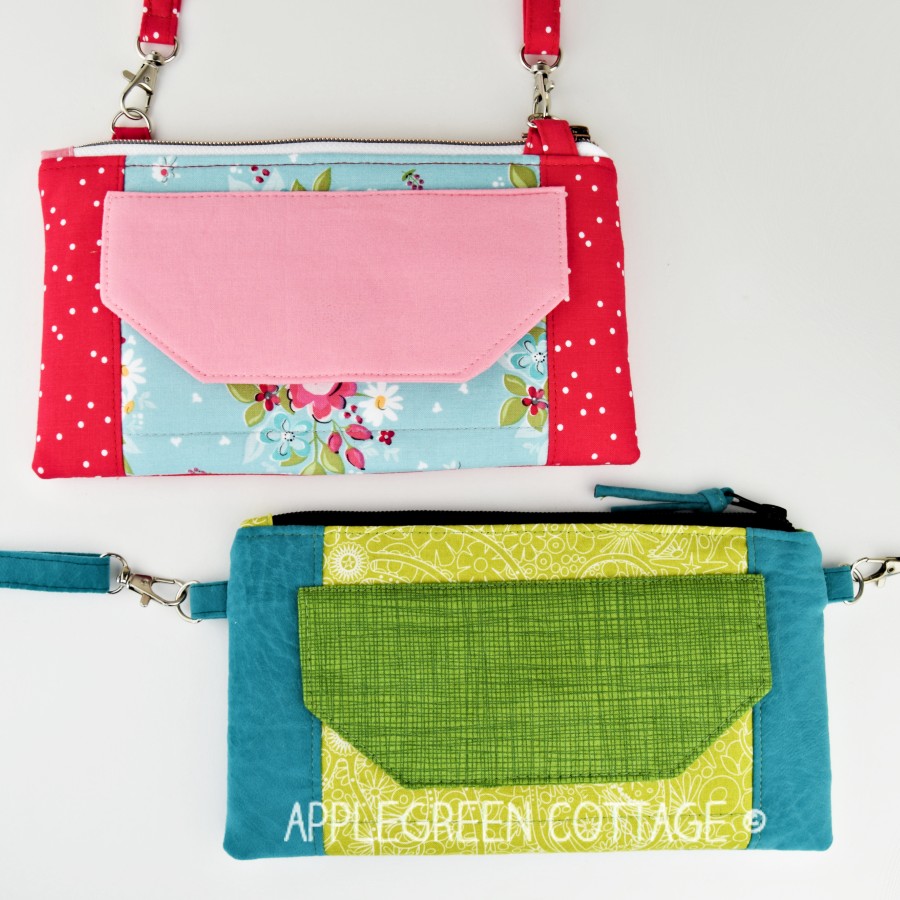 Options, options! Even the strap connectors can be installed in two different ways! This wallet has a removable strap so you can use it as a wallet in a larger purse if you need to carry more than just your phone, cards, and cash. Use it as a purse insert for my Sophia crossbody the large size, or as a minimalistic on-the-go crossbody bag. A perfect match for a summer night out!
So many beautiful versions were made by testers - see them all here:
GET YOUR Enya Wallet PATTERN HERE
The pattern is available in my pattern shop here: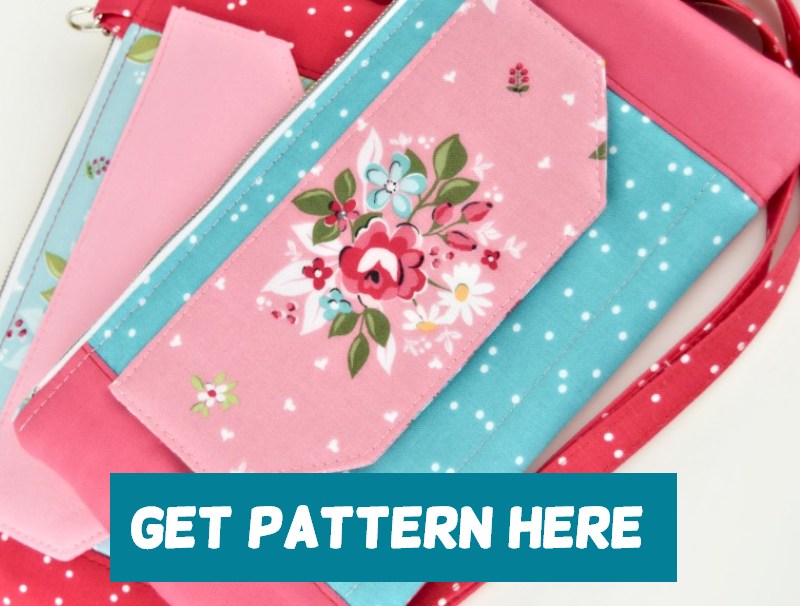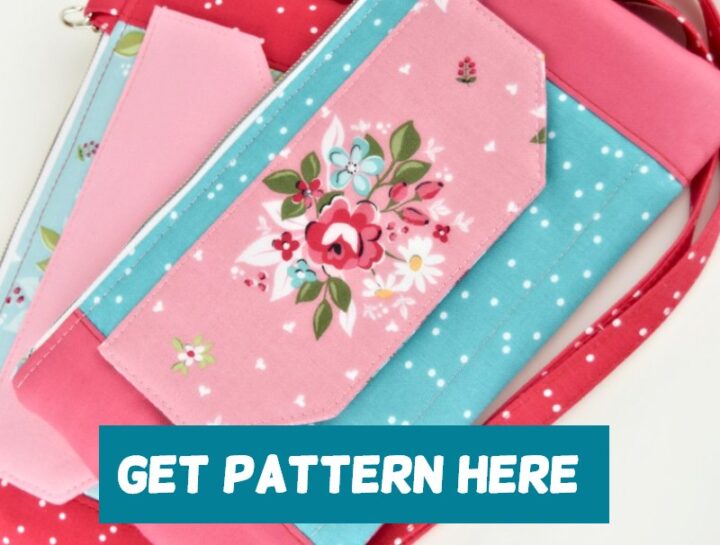 In addition to the 10-page printable pattern and separate cutting instructions, you will receive 44 pages of clear, easy-to-follow tutorial-style instructions and clear photos.
Both Printable Pattern Pages AND separate Cutting Dimensions are provided. Meaning you don't necessarily need to print even a single page.
More about the wallet pattern:
intermediate pattern (but with detailed, easy-to-follow instructions)
for sewing on domestic machines
10 pattern pages plus
44 pages of instructions with clear photos for each step
plus diagrams and tips to help you along the way
Printing guide and cutting instructions.
All measurements are given in inch and cm.
Printable both on letter-size and A4
And there's one thing I need to admit: I marked the pattern as 'intermediate', but let's say it's probably one of the easiest multi-pocket wallets to sew in the intermediate range on the pattern market.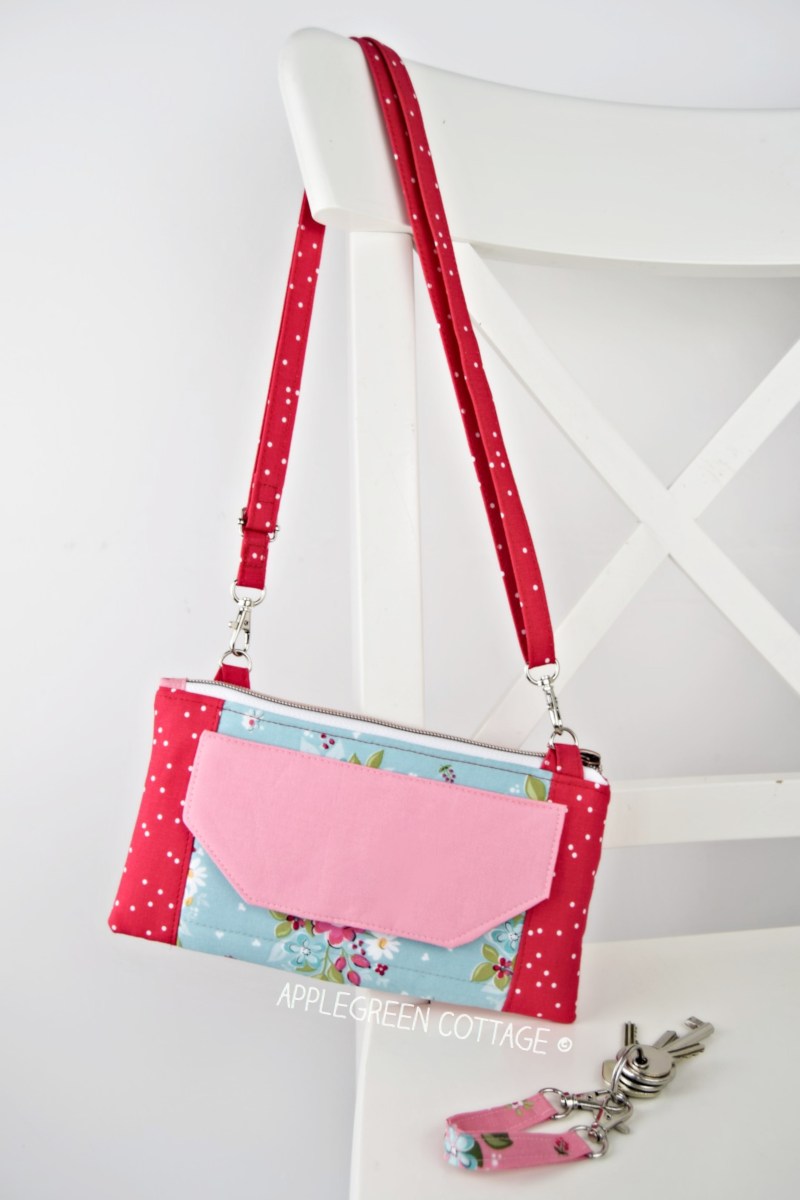 YARDAGE And Materials Required:
Fabric in total: 1 yard
A total of one yard/meter (from a 20" bolt) of interfacing+fusible fleece:
plus interfacing for strap: 51" x 1" (129x2.5cm) if quilting cotton weight is used for strap.
3 nylon coil zippers: one 10" (25 cm), two 7" (18 cm)
magnetic snap
4 swivel clasps + 3 D-rings + strap slider adjuster – ½" (13mm) inner width (for straps +keyholder)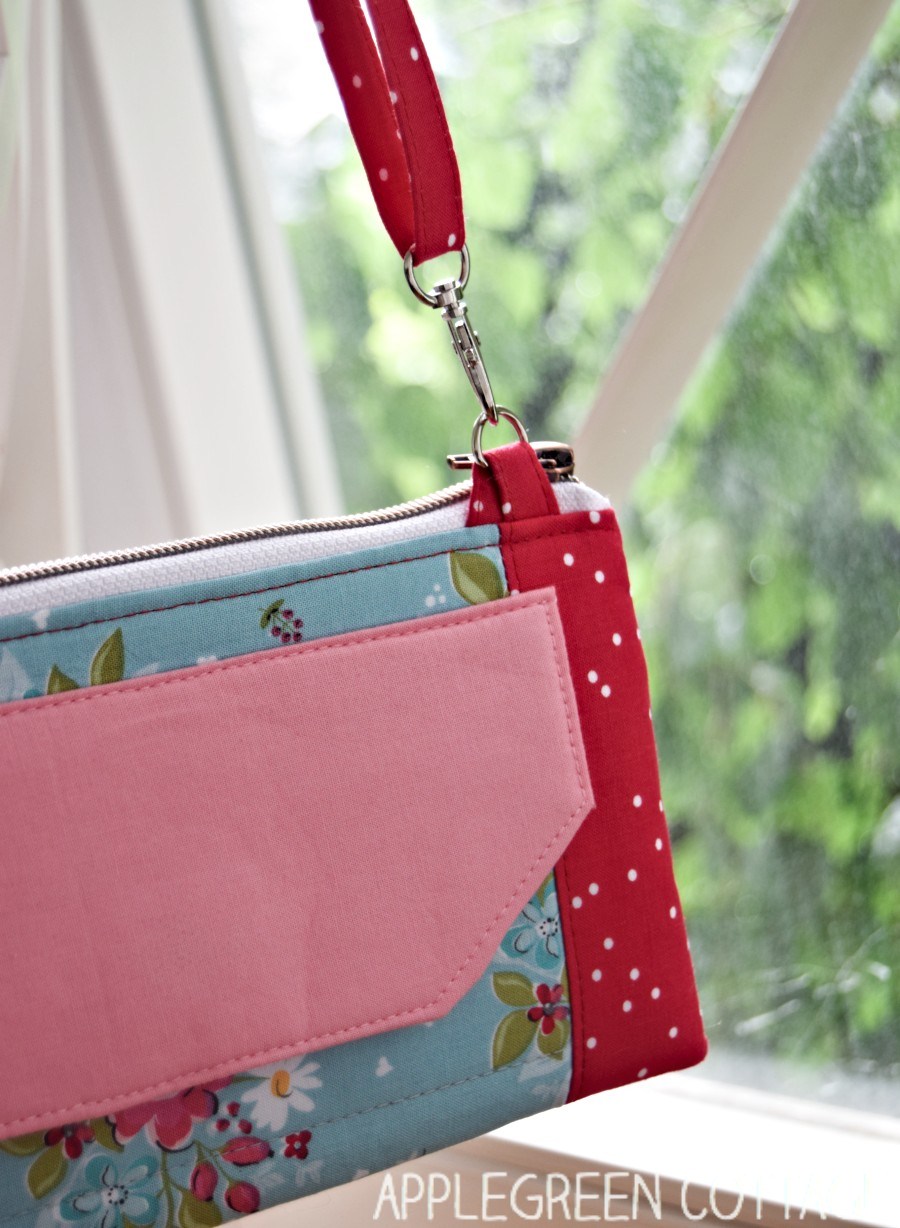 FINISHED SIZE
Approx. 9" wide, 5" tall, ¾" deep (23 x 13 x 2 cm)
Created specifically to be made on a domestic sewing machine using quilting or furnishing weight fabrics, faux leather, suede, cork or vinyl.
Make sure to save it to Pinterest for some sewing inspiration: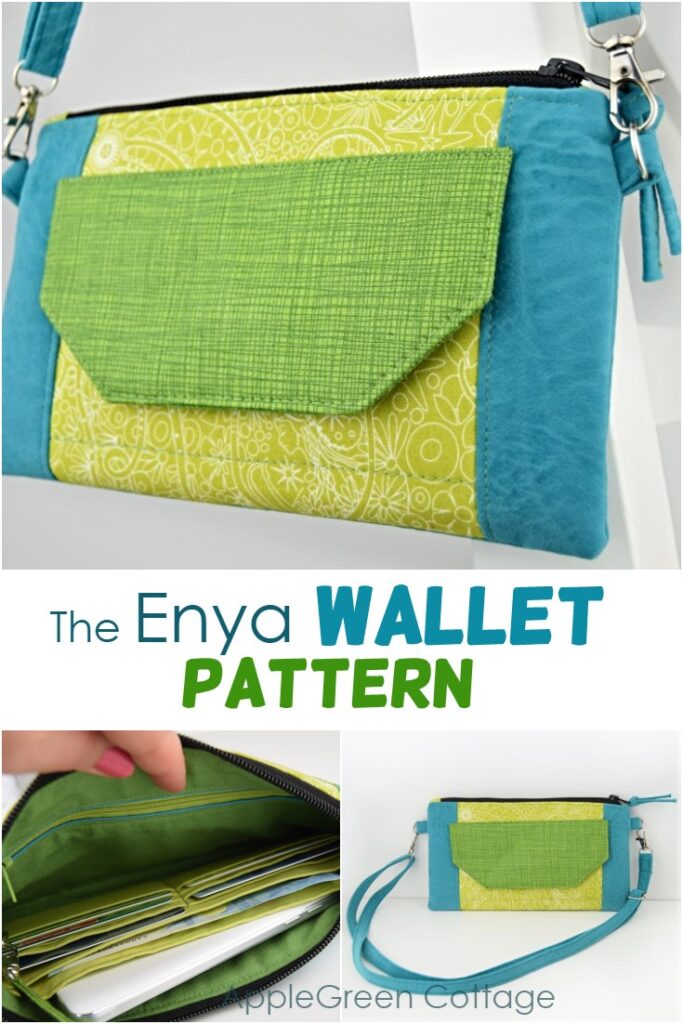 And here are a few more things you learn with the comprehensive and user-friendly instructions that come with the pattern:
How to make a separate slip pocket in the front panel (so handy!)
Sewing a welt zipper pocket (the one you'll want to use everywhere from now on!)
How to make a detachable + adjustable bag strap
Smart zipper installation, eliminating bulk from side seams on any bag.
How to merge slip pockets for multiple pocket options, how to sew zippers with a regular foot, and much more.
A great and stylish wallet addition to your collection - make them for yourself, gift or sell them in your handmade shop!
If you like this pattern, check out the features of these: