See how to fix a broken zipper pull using this easy zipper hack, and see what to you do when a zipper pull breaks. The solution is so simple! And it works even on the zipper sliders that do not have an open loop. Take a look!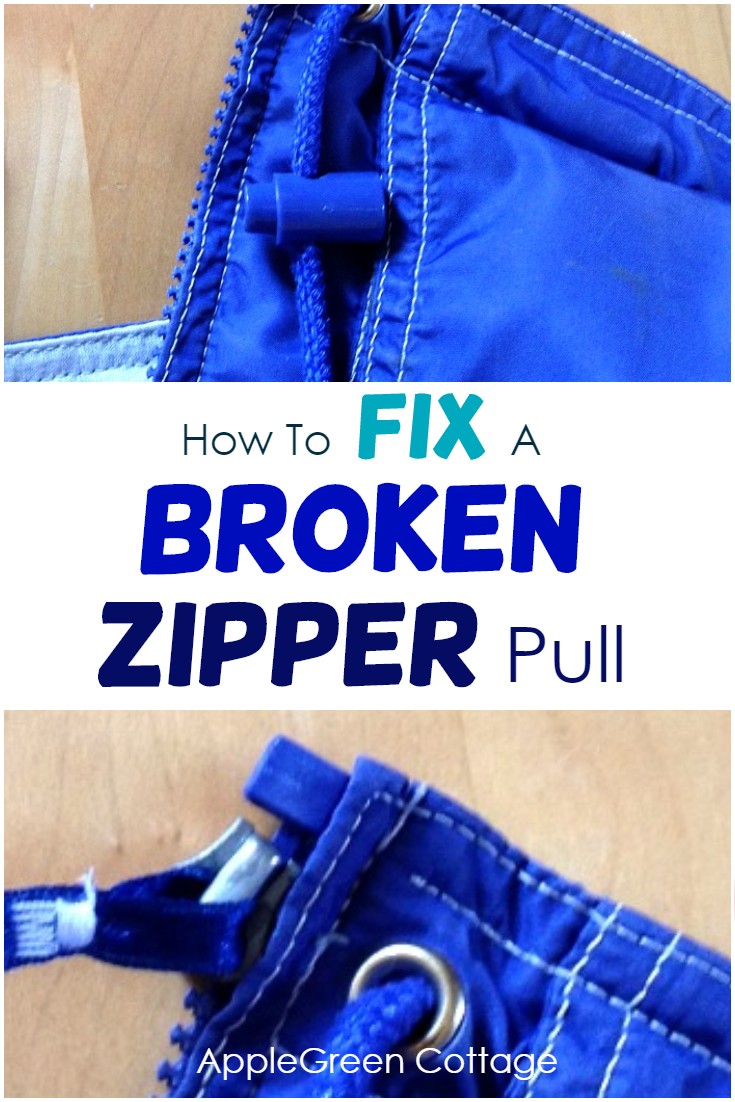 This post is part of our detailed series about how to learn to sew with zippers - feel free to check it out, or see
Fixing a zipper pull tab can be easy, but if you haven't yet needed to replace a zipper pull tab, you might need an idea or two for an easy fix:
How To Fix A Broken Zipper Pull
It's a pain to move a zipper slider that does not have a pull tab. When the zipper pull tab is broken, you'll need to replace it somehow.
But here's the good news: when only the zipper puller comes off, you don't necessarily need to replace the entire zipper. Here's an easy hack to fix a broken zipper pull on your favorite jacket.
The solution is extremely simple and involves a single piece of ribbon. To fix your zipper, you'll only need 10 cm of a 5-millimeter wide satin ribbon. You know, the it's-soo-beautiful kind of gift wrapping satin-like ribbon? Yes, that one. I'm sure you already have it at hand and won't need to run to the craft store to get it.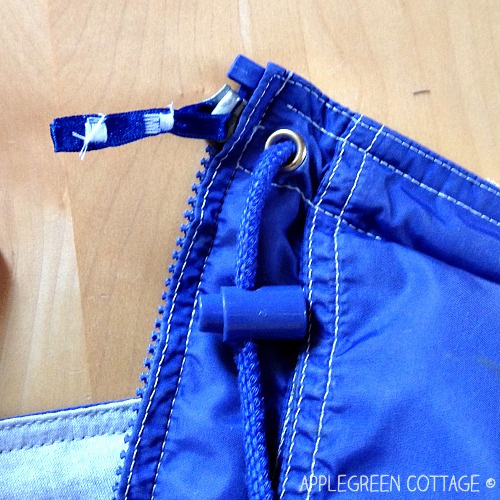 HOW-TO:
Save the money and the jacket, following these few easy steps:
Choose a matching color of the ribbon and cut a 10 centimeter length of it.
Pull it through the zipper slider so it's exactly half way through.
Sew the two ends together as seen in the photo, two or three times. Use a very dense zigzag stitch.
Make the seams thick and bulky on purpose, as this will ensure that it stays nicely between the finger and the thumb when zipping and unzipping the jacket.
This is an easy way to fix a zipper pull without replacing the zipper. 
Tip - removing the broken zipper tab pull
Sometimes the zipper pull tab will be broken in half, and the bottom part has remained clogged in the zipper slider loop. You'll need to remove that first, to free up the space within the zipper slider loop - use a stick, a screwdriver, or even the tip of your keys to push the broken bit out from the loop. If you have them at hand, use a pair of needle-nose pliers.
Alternatives To the above
When you are pressed for time, some other temporary solutions might come in handy:
Use a paper clip to close the zipper
I used to attach a paper clip as a quick way out when my zipper pull broke, but attaching a paper clip or a safety pin does not work as a long-term solution, as it is neither pretty nor safe. Especially not with kids clothing. But sometimes, say, when you're in your office and have no other items ready, the paper clip zipper pull can be a quick temporary solution to fixing a zipper pull. At least until you get home.
Simply feed a paper clip into the loop on the slider. You might need to slightly pull on one paper clip end to be able to feed the clip on the zipper slider loop.
Use a safety pin as a zipper pull - a temporary solution!
Or use a safety pin to close the broken zipper, feeding the pin through the zipper slider loop, then closing it.
Another temporary option would be to simply pin either side of the zip closed, to hold the whole thing in place.
And if you don't have any of these, then a keyring or a thin rubber band will do the job. I hope these tips and tricks for fixing a broken zipper pull have been of helpful.
Save to Pinterest so you remember this easy zipper tip when you need it: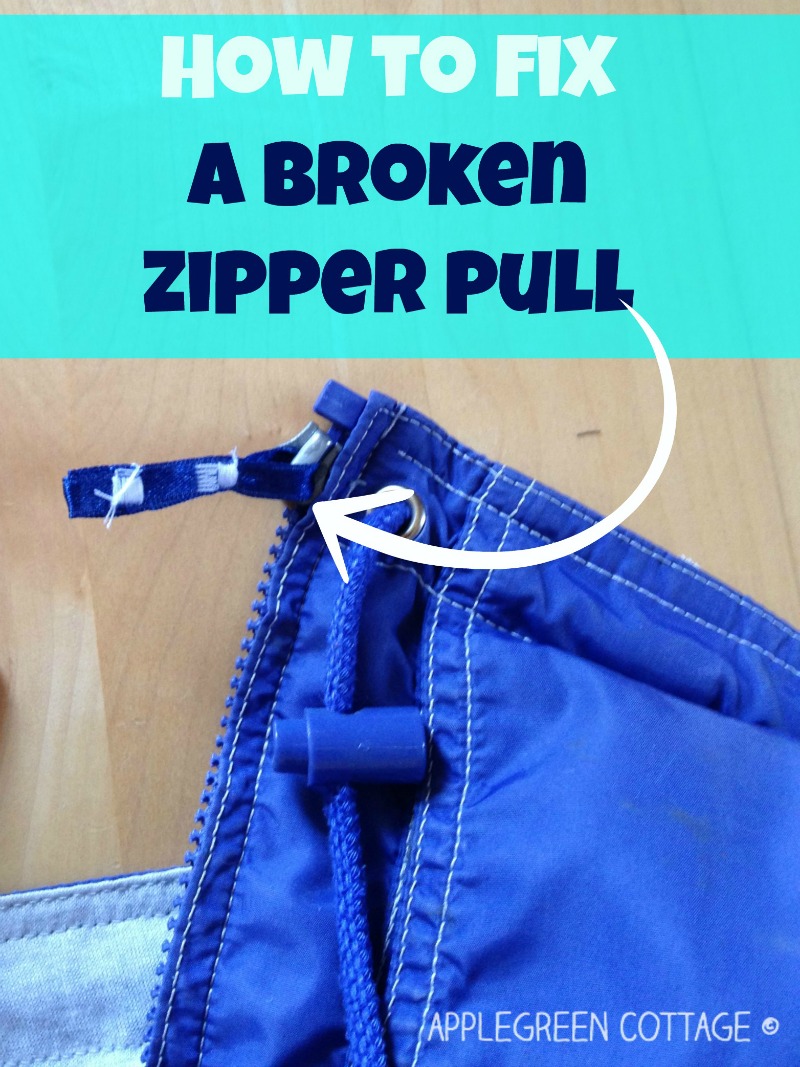 And yes, I too used a paper clip on this broken zipper for ages, before figuring out this easy hack. 🙂
If you are looking for zipper sewing tips, these tips are a must-see:
I kinda like zippers and zipper projects, have you noticed? I've got even more for you: tons of free zipper pouch tutorials at AppleGreen Cottage you might love to see.
There are even more zipper bag patterns in my pattern shop.
WANT MORE FREE TUTORIALS AND PATTERNS?
Get email updates and never miss out on new patterns, printables, and tutorials:
Or …check out the TEYA crossbody bag pattern in our shop. One of my first bag patterns with pockets both on the inside and outside - and it works great as a gadget bag too!
TEYA PATTERN UPDATED!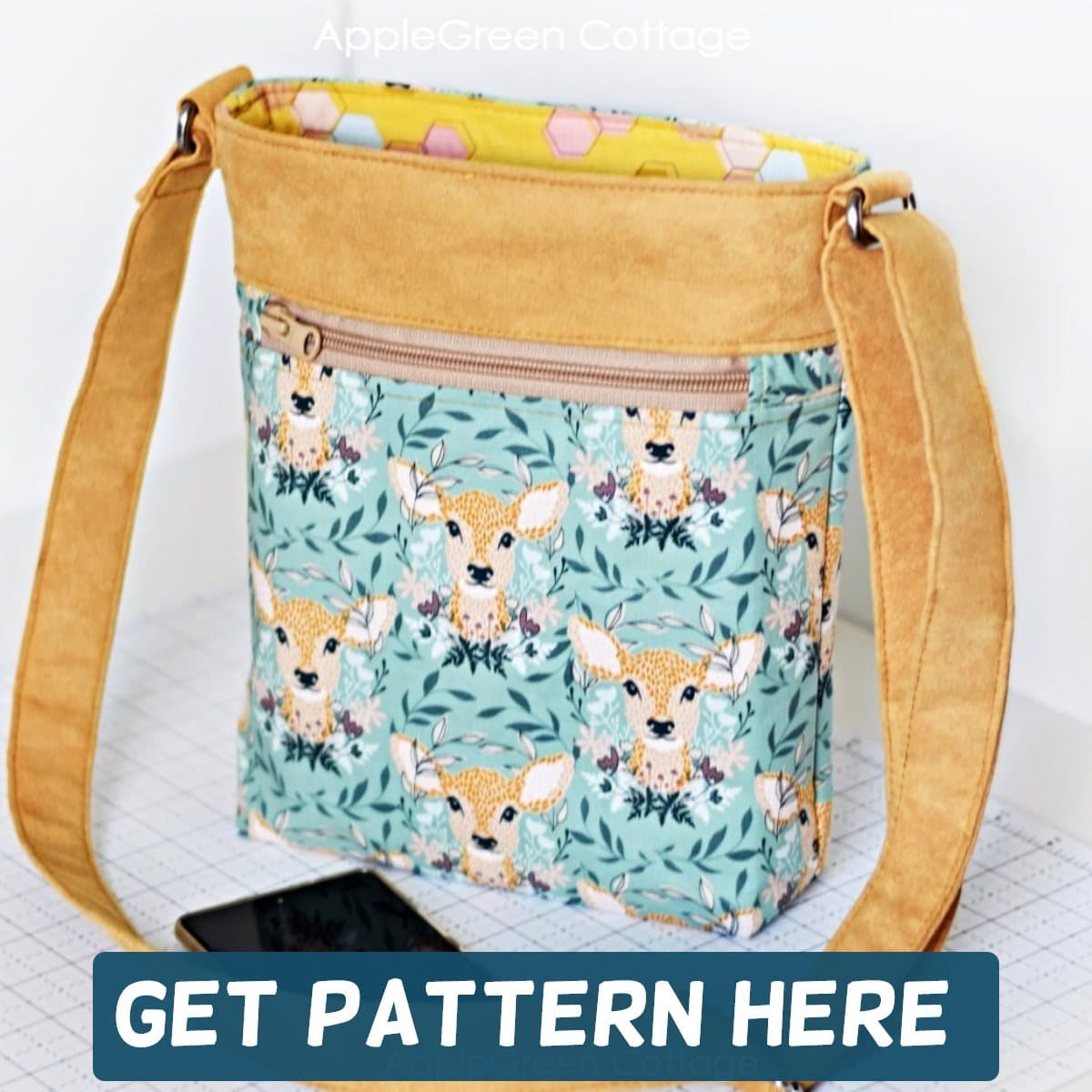 PATTERN UPDATED.