Use these 7 absolutely free zipper bag patterns to make beautiful zipper bags for you or your loved ones.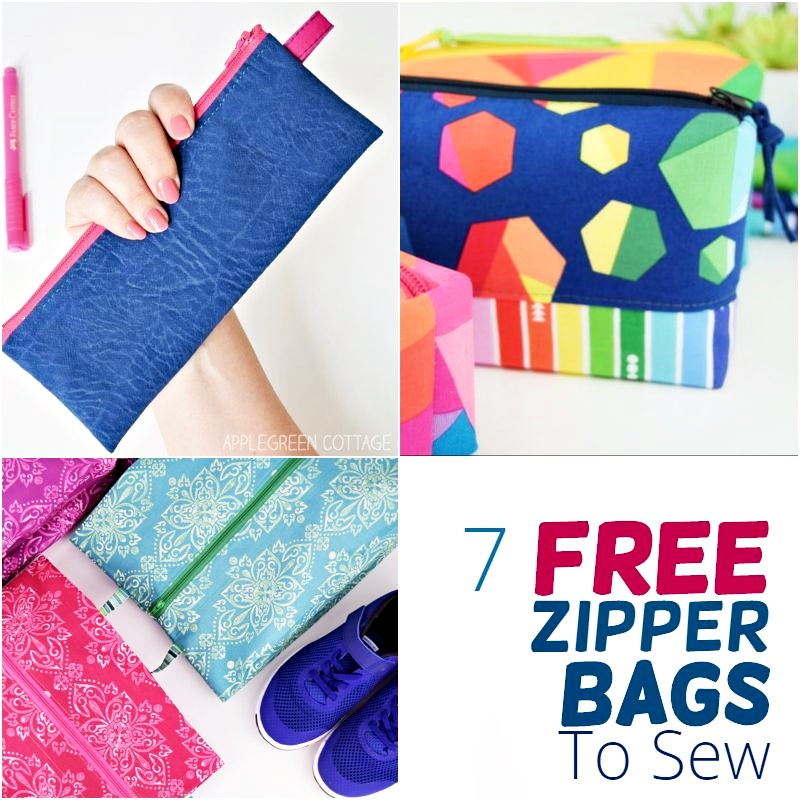 This post contains affiliate links. Thanks for your support! If you like making pouches and bags, you must check out the list of all my best bag making tips - and these free projects, too:
I cannot resist a lovely zipper pouch. Ever. They are so much fun to make! Also, useful to store so many things, from pencils to sewing needle boxes, those grocery coupons, or essential makeup to grab and go. After I've made quite a few zipper bag patterns (and even more that I haven't even posted yet!) I think it's a good idea to collect a few of my favorite ones in one place, that is here.
Zipper Bag Patterns
It's always a good idea to have a spare zipper pouch ready to grab when you need it. And they make perfect DIY gifts, too!
So I thought it would be fun to share a few free zipper bag patterns for inspiration. Have fun sewing!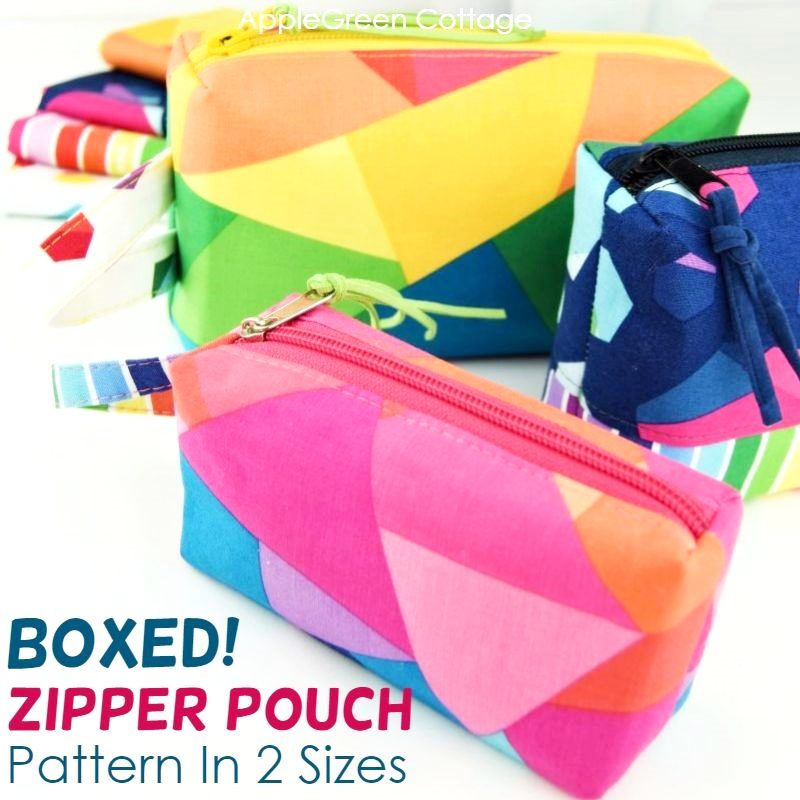 First, my most popular (and maybe the best!) zipper case pattern, here's my latest freebie in my shop, no code, just free. The tutorial will show you a new way to make the zipper neat and the pouch all boxy and spacious. Something you will really want to check out - and to have. And it always turns out stunning, beautiful and it's so practical! Get your free pattern HERE.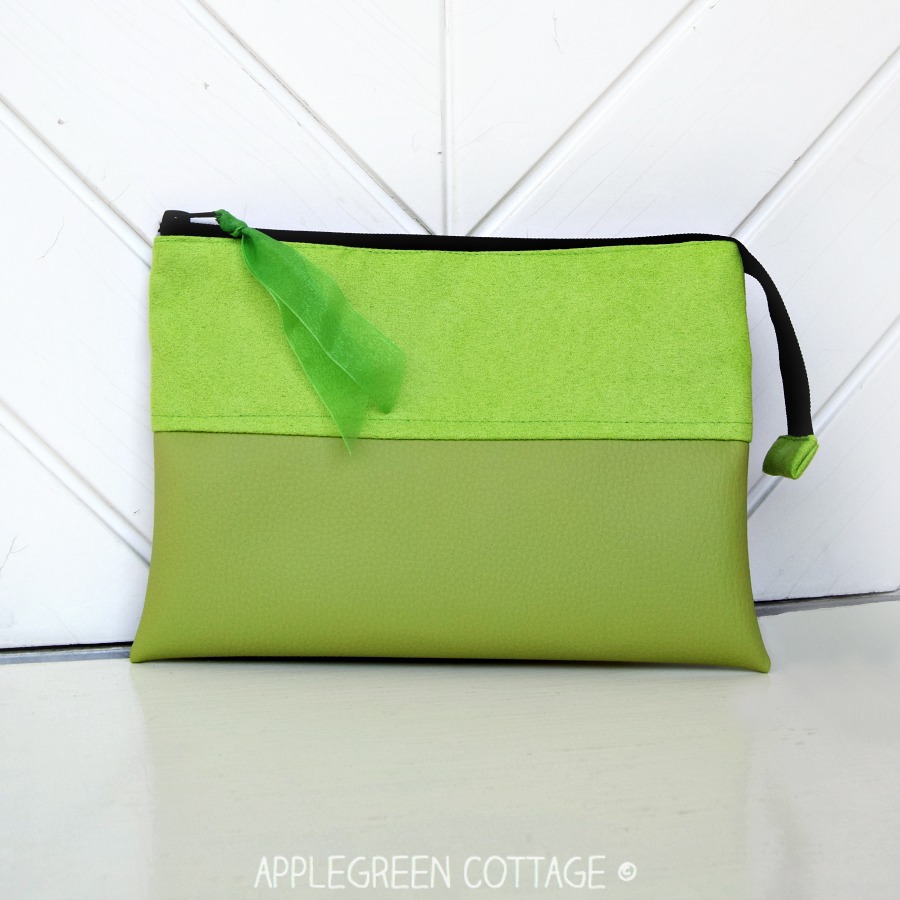 Faux Leather Cosmetic Bag - Free Template here at AppleGreen Cottage Nobody will believe you made it yourself!
This is a beginner sewing project with a free template you can use to make a bag with 4 small internal slip pockets and a decently sized main compartment - an easy and simple design you can make to fit any style. Get it here.
3 - Diy Elastic Pencil Case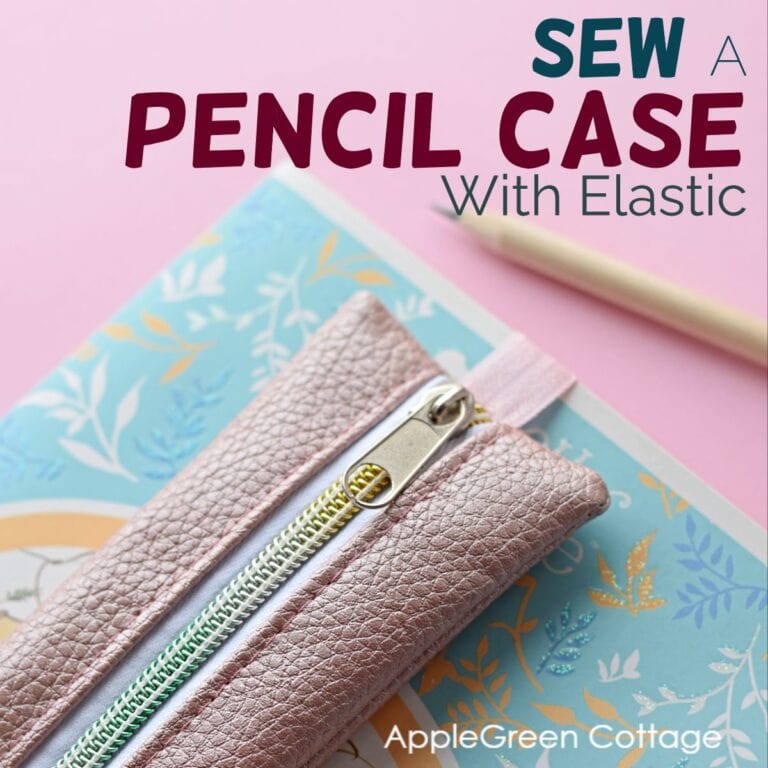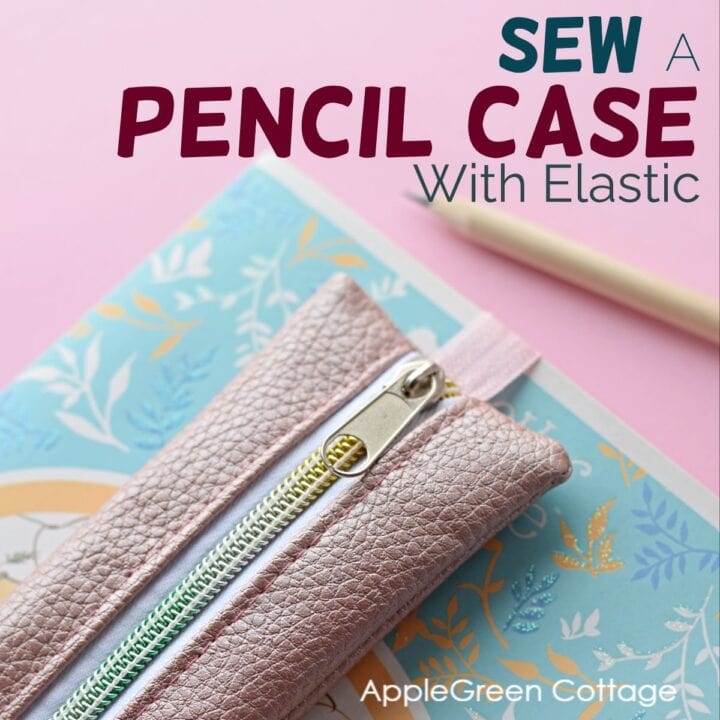 You can never go wrong with personalized pencils in an easy pencil case with elastic. Keep your pen always at hand, neatly attached to your notebook, journal, or budget binder. Both a practical and easy to sew!
This is my 15-minute, easy faux leather pencil case with elastic. It's so easy to sew!
Want to sew it even quicker? Opt for this type of diy pencil case: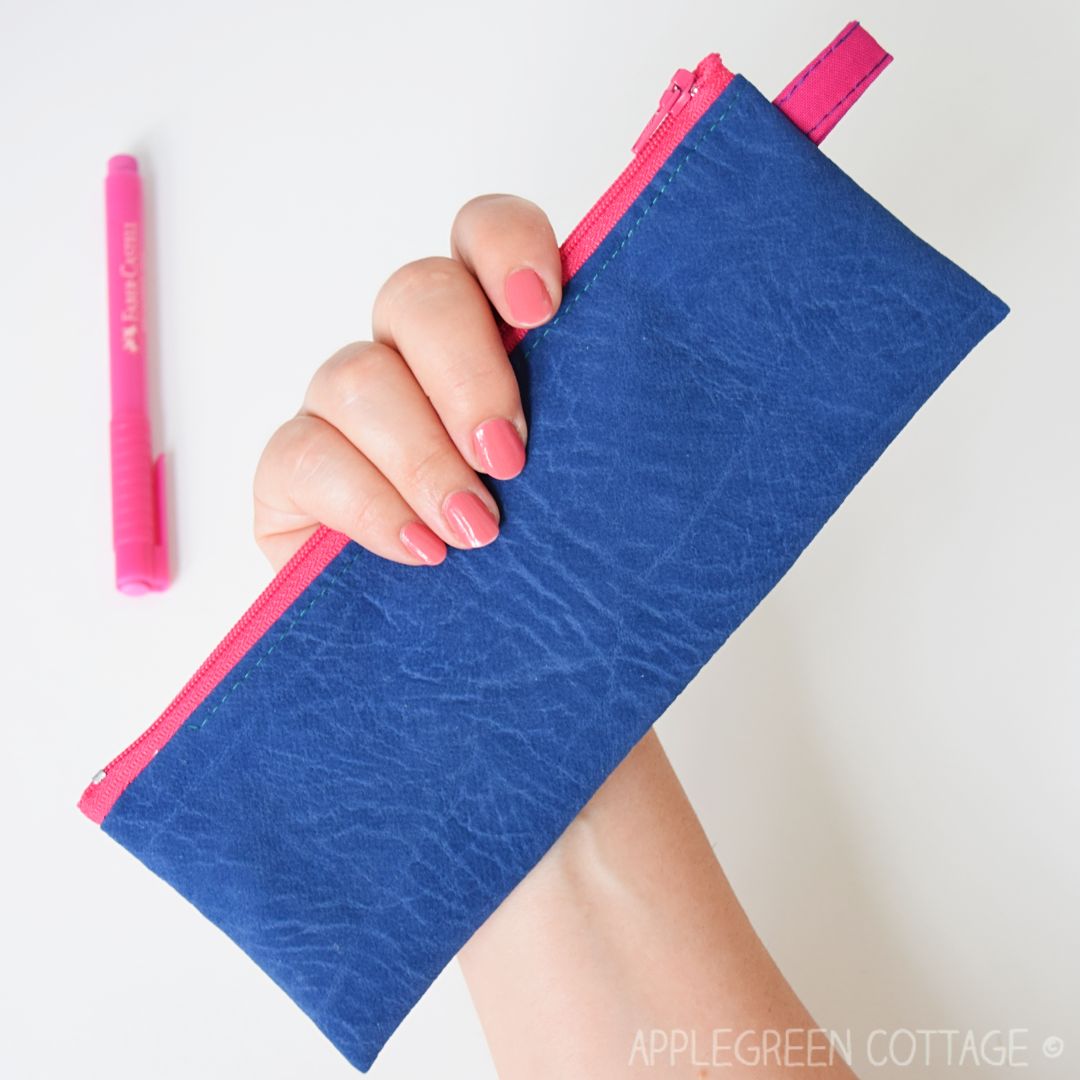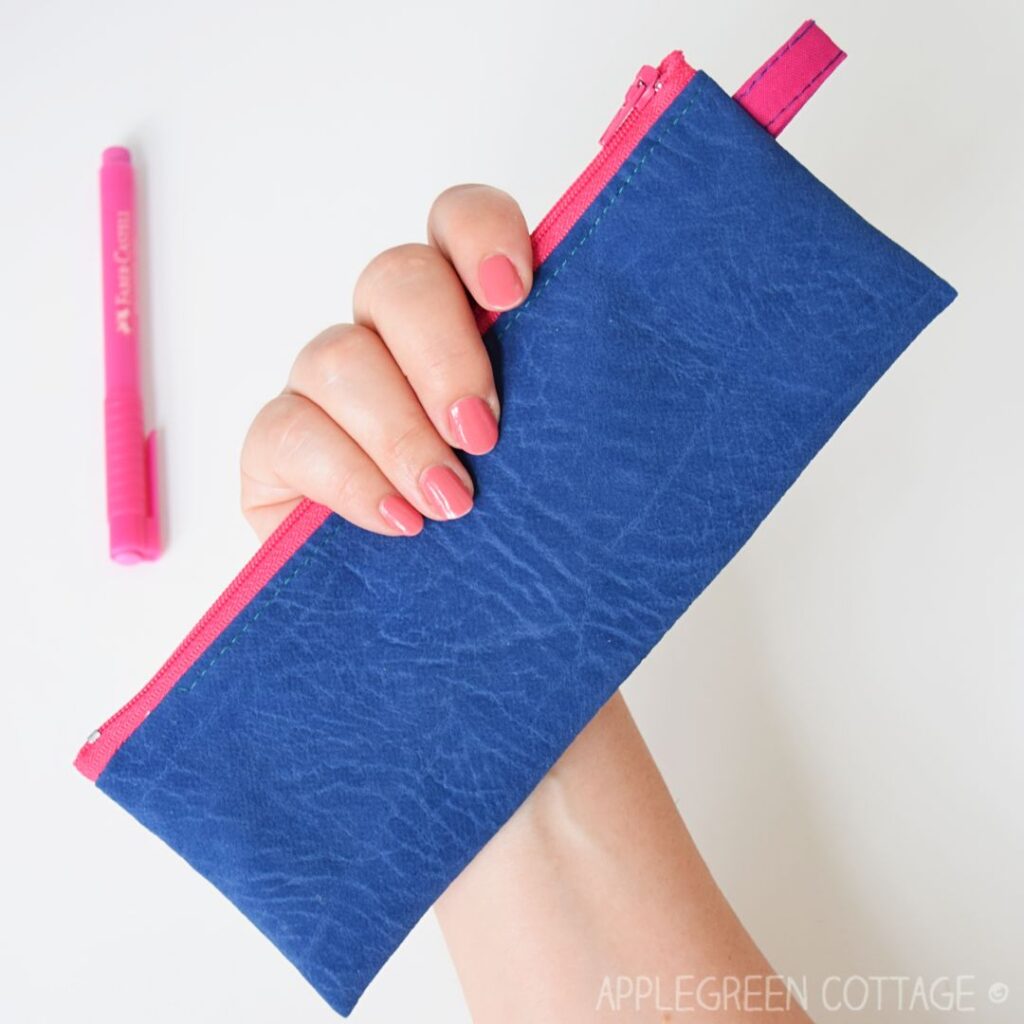 What about a quick last-minute gift sewn in, say 15 minutes? Tutorial here, it's really easy.
Need to restock before you sew? Shop my personal favorite sewing supplies HERE.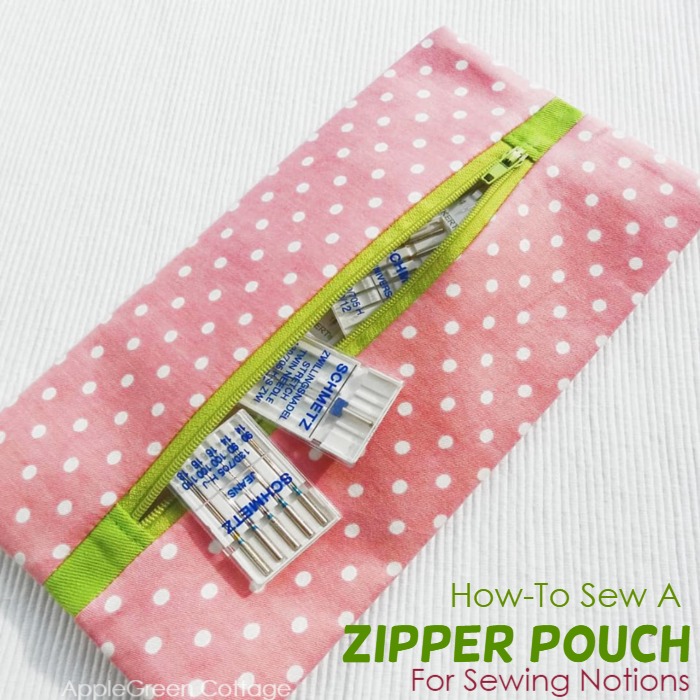 Perfect for your sewing room - make a few centered zipper cases for your sewing notions! Tutorial HERE.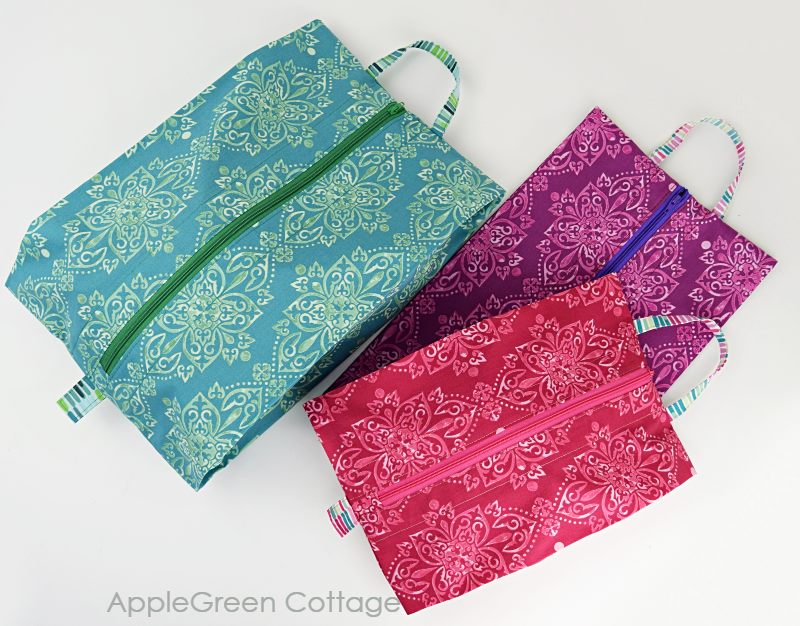 This zipper pouch for storage has a free pattern in 3 sizes and can be used for so many things!! Think home storage: diy shoe storage, clothes pin hanging storage, or use them as hanging organizer for any type of small items.
7 - 10-Minute DIY Toiletry Bag - Easiest Upcycle Ever!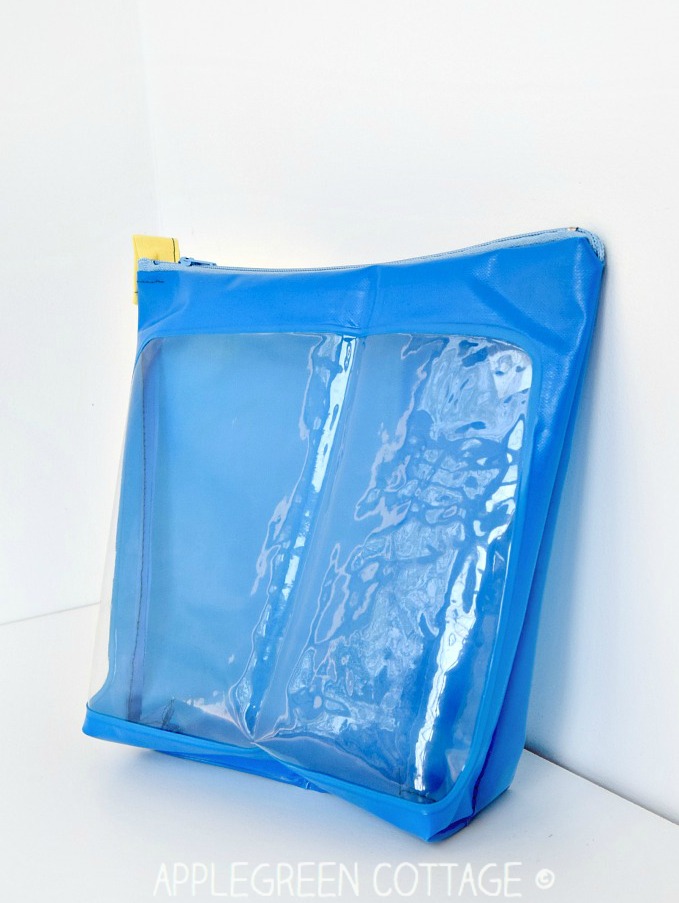 A 10-Minute DIY Toiletry Bag Tutorial - free template The easiest up-cycled zipper bag you'll ever make. Quick, too! Grab your template and make one for yourself: tutorial link here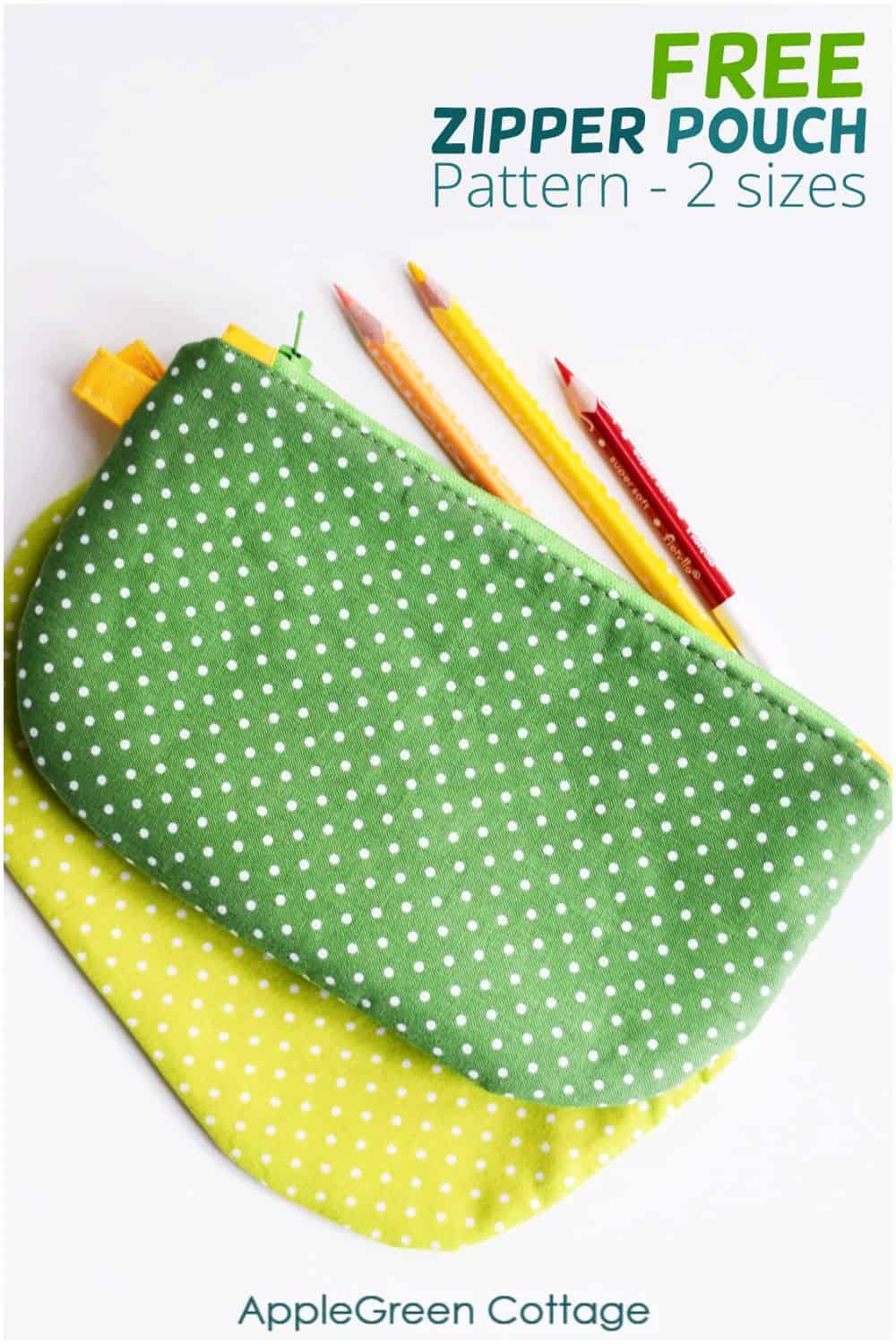 This pattern has been improved - now with 4 sizes! This is a great beginner sewing project. Easy and quick to sew, this will be a great gift - just think of all the color combinations you can choose! It's just the right size for pencils, or sunglasses, or an emergency set of sewing supplies for when you travel somewhere.
Save to Pinterest now and sew later: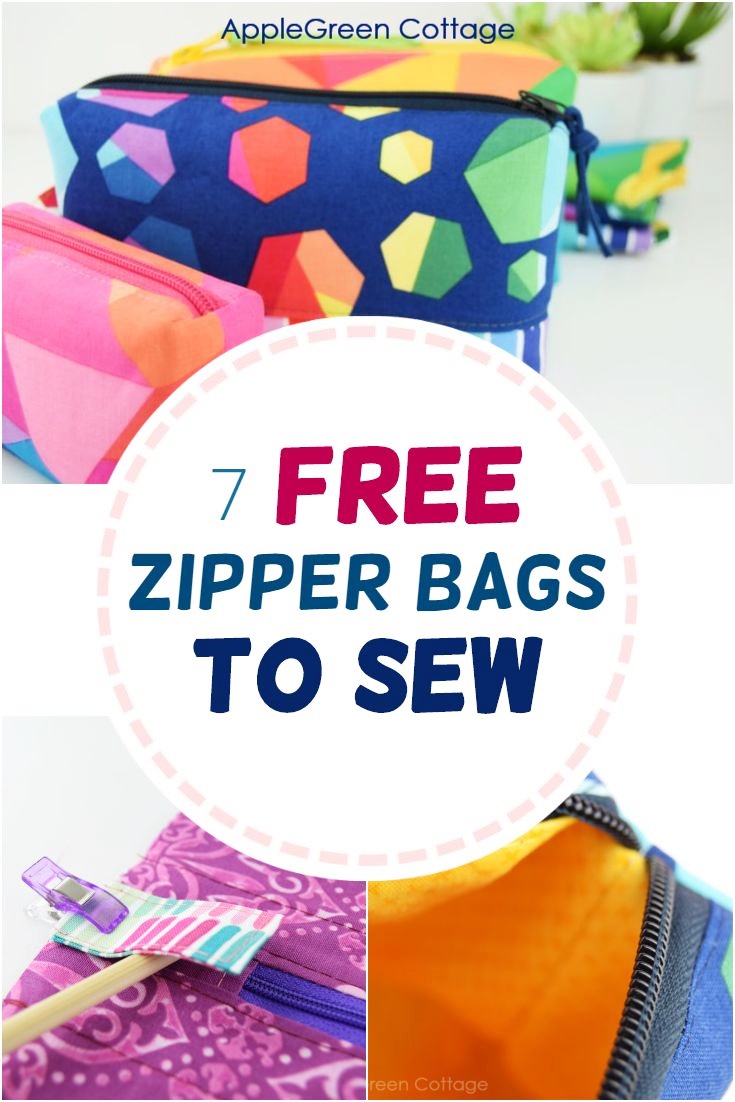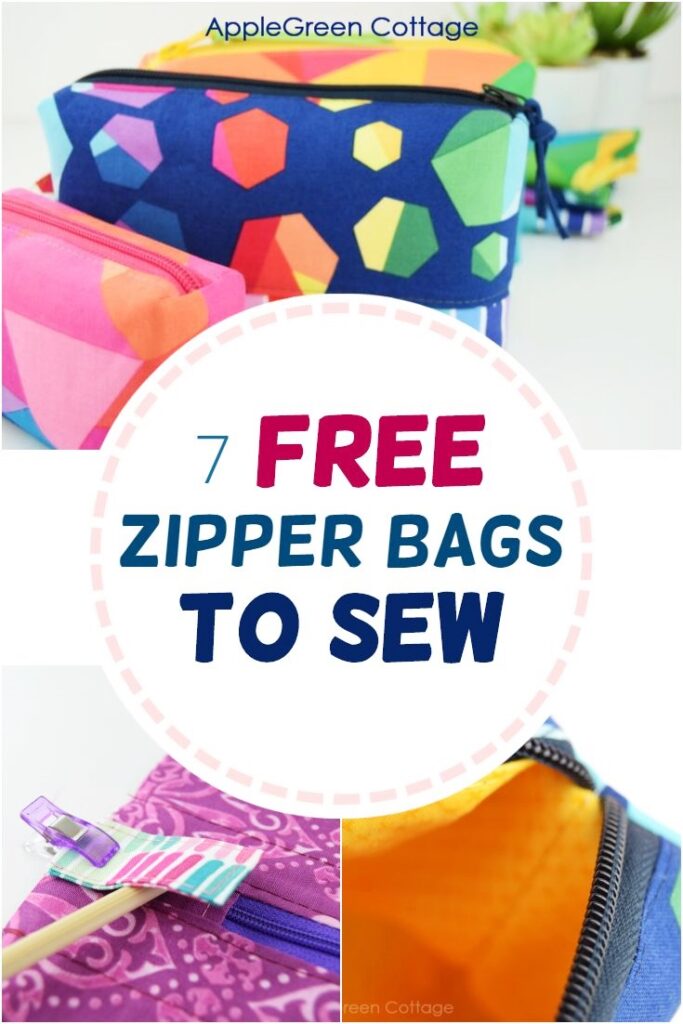 WANT MORE FREE TUTORIALS AND Patterns?
Get email updates and never miss out on new patterns, printables, and tutorials:
Or …check out the Aiden Cell Phone Purse in our shop. - Click through to see what's on the back of this cool phone bag!