Small crossbody bag pattern - Let me just say that whoever loved the Aiden phone purse will love the brand new NEA Bag too - or probably even more. And there's a VIDEO tutorial!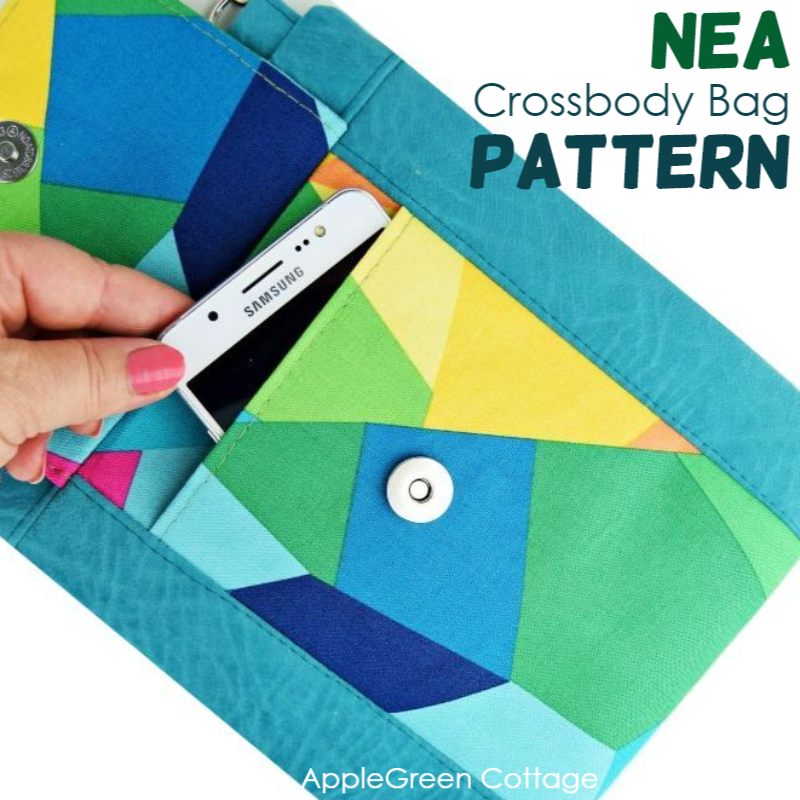 Scroll down to see the features and fall in love with this new, easy and super functional crossbody bag you can take everywhere - you can get the pattern here: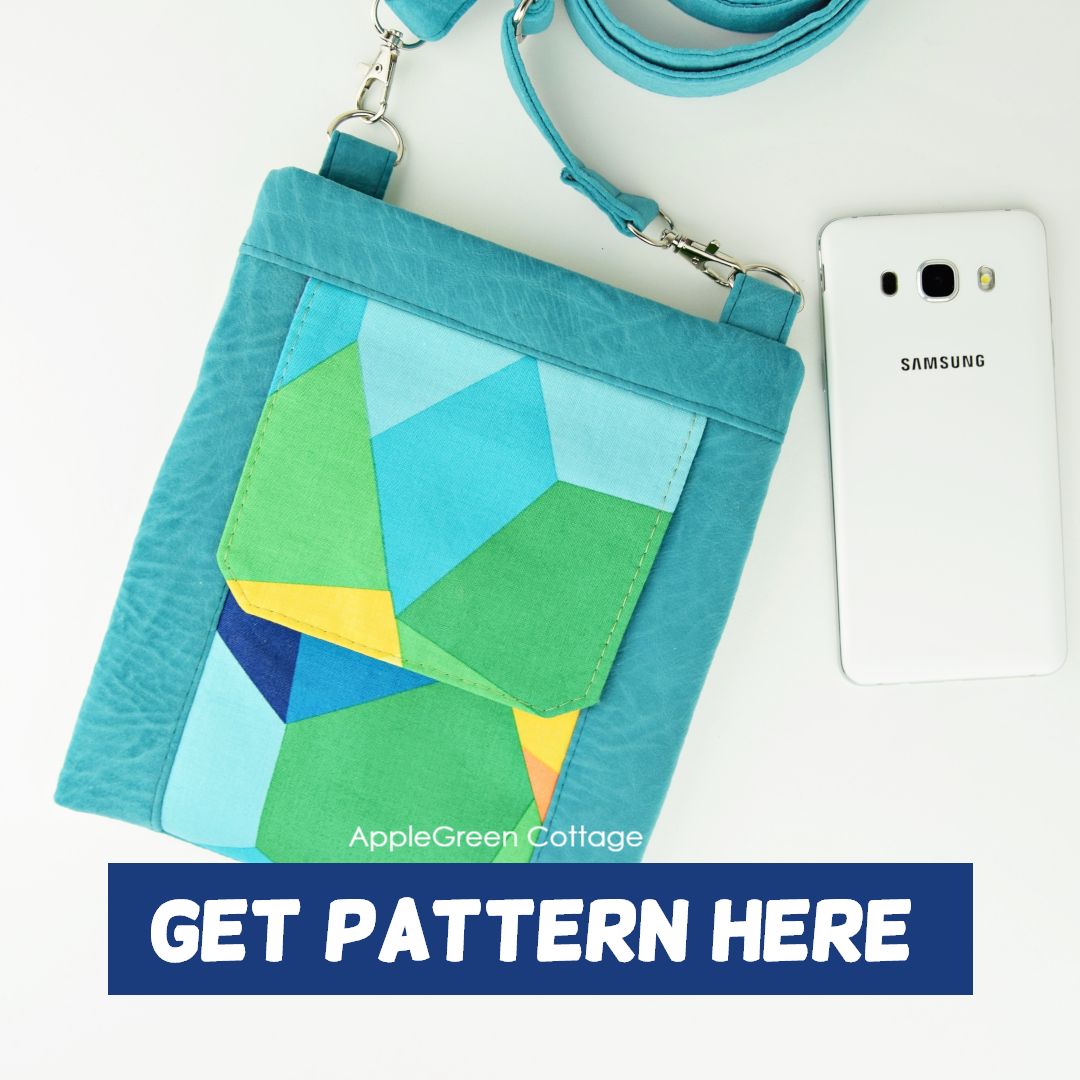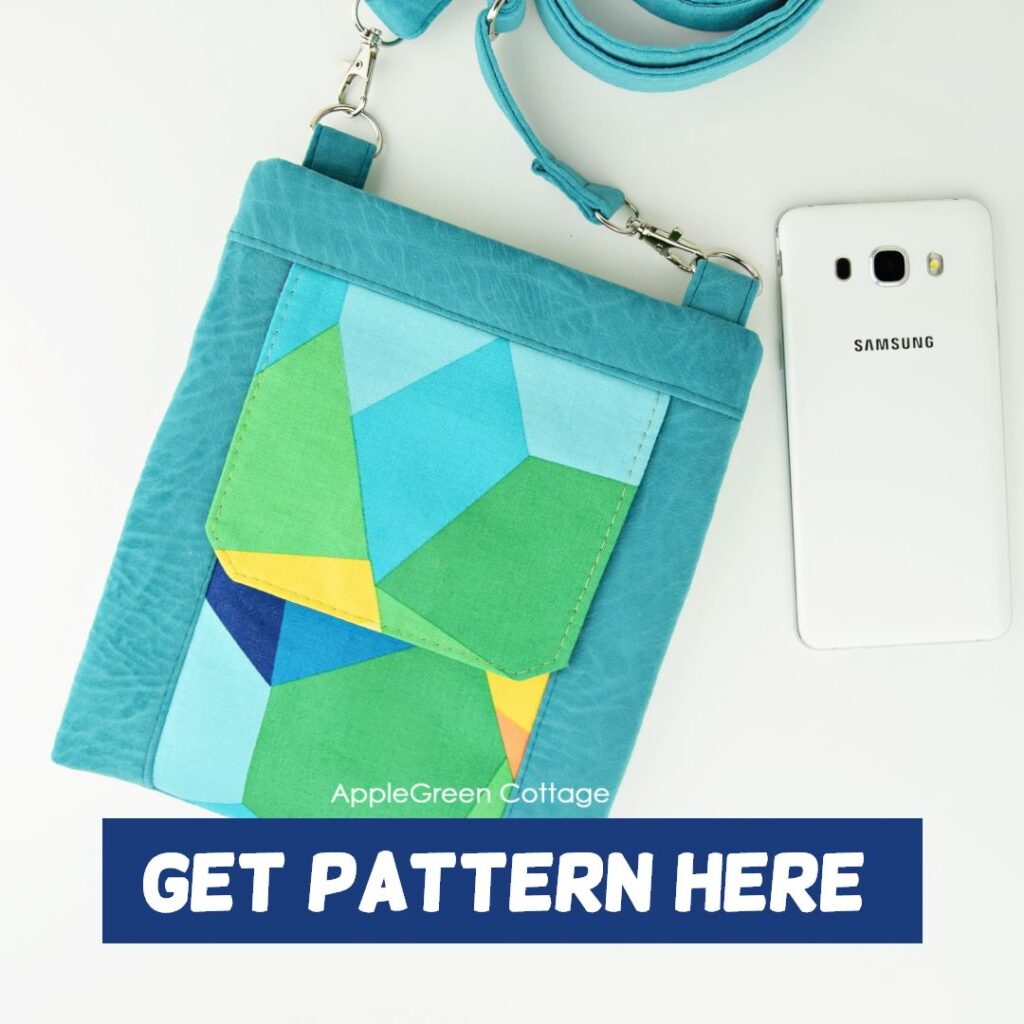 If the Aiden Phone Purse is too small for you but the Teya standard crossbody bag too large - the new NEA bag is one is the perfect middle spot!
Awesome news! This was the best surpise for me over the weekend when Anna contacted me and told me she made a video - and I get to share it with you all!
So, Anna Hehl did a great, step-by-step, free video tutorial for sewing my NEA Crossbody Bag pattern - click on the image below and watch it on Youtube: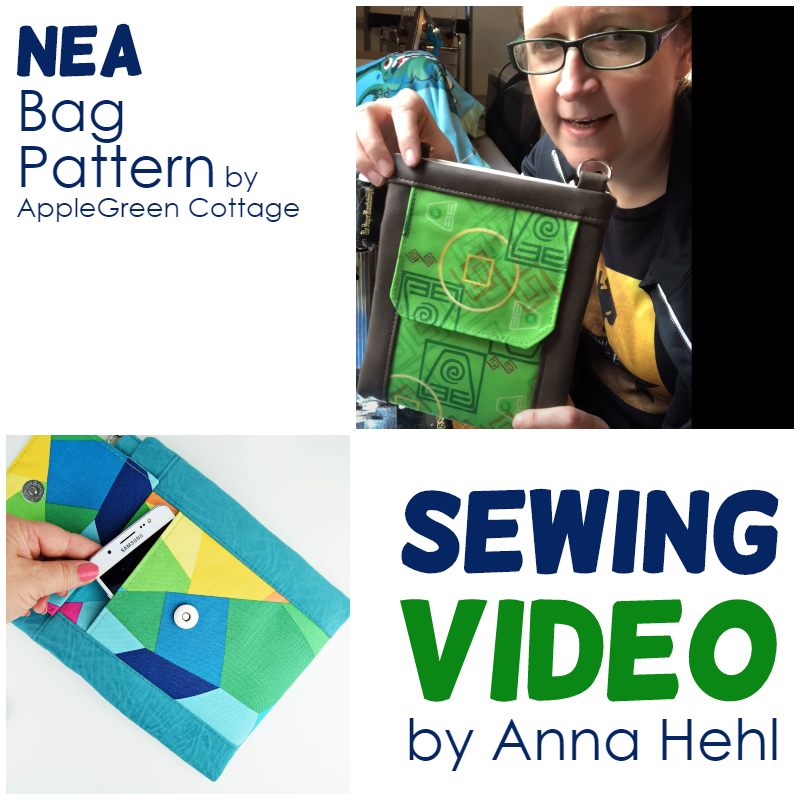 It's SO helpful, and will make sewing your own NEA Bag easy and quick. Check out the video HERE and give it a thumbs-up! Thank you so much, Anna! <3
SMALL Crossbody BAG Pattern - The NEA Bag
Sew a stylish and functional slim crossbody bag for your essentials. Everything neatly organized and easy to reach!
This is a practical and quick-to-sew small crossbody bag pattern with two pockets on the outside and one inside, an easy flap with magnetic closure, and a crossbody strap - you'll love it! This bag pattern doesn't require much material, and the front flap is ideal to use scraps of those beautiful prints you have always loved.
Easy to sew, quick and a good seller for your handmade shop - This handy little bag has proven one of my top-selling patterns, and customers have been making them for their Etsy shops - it's included in my guide on easy things to make and sell, check it out!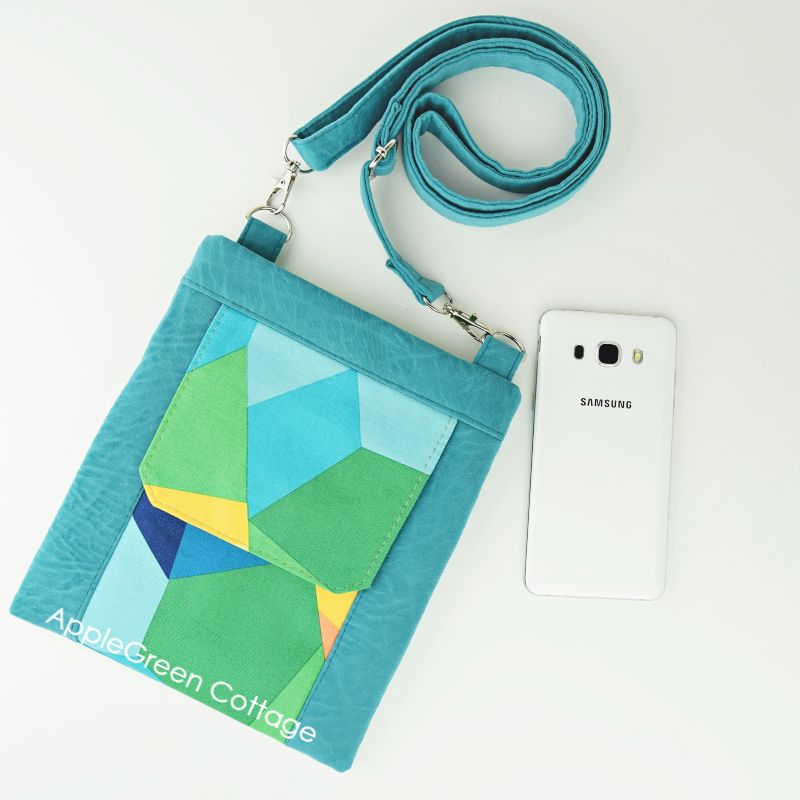 Features
Stylish and functional crossbody bag for all your essentials.
Easy-access front phone pocket.
A zippered pocket on the back keeps your valuables secure.
Main compartment with top magnetic closure.
Interior slip pocket for small items like lip gloss, or earbuds.
Detachable + adjustable crossbody strap - go hands-free!
Ideal to use scraps of those beautiful prints you have always loved.
Perfect in A set With the Kalina Mini Wallet
It makes a great set with the popular Kalina Mini Wallet pattern: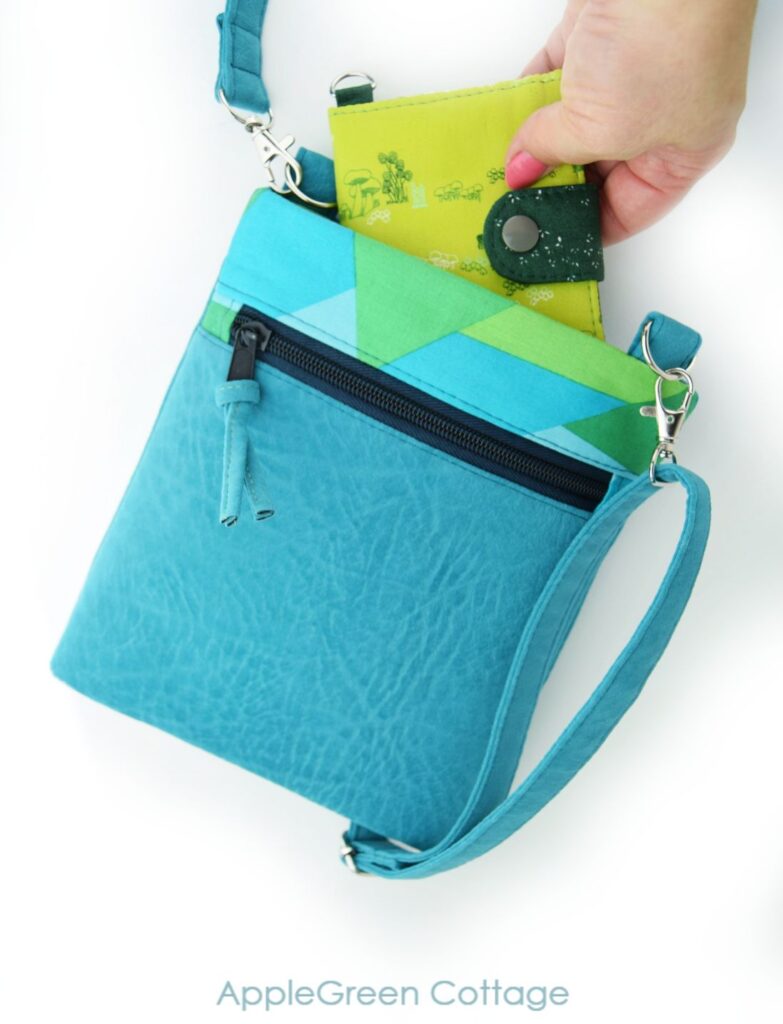 And I pulled out my Kalina mini wallet pattern and made one to pop into the NEA crossbody bag. These two are made for each other 😊

Just The right Size
FINISHED SIZE of the bag is approximately 7″ wide, 8″ tall, ¾″ deep (17.5 x 20 x 2 cm)
You can choose between two back sides: the classic (and super handy) zipper pocket back, or a plain back with no pockets if you prefer to simplify whenever possible.
A Great UNISEX Pattern For Sewing To Sell
This is a unisex pattern, suitable for both men and women. Make it for yourself in your favorite designer prints, one for your husband in suede, or in petrol and grey cotton or in faux leather. You can easily sew it as a mens' bag, kids bag, or make a lot of these to stock up your handmade shop - these convenient small bags sell quickly!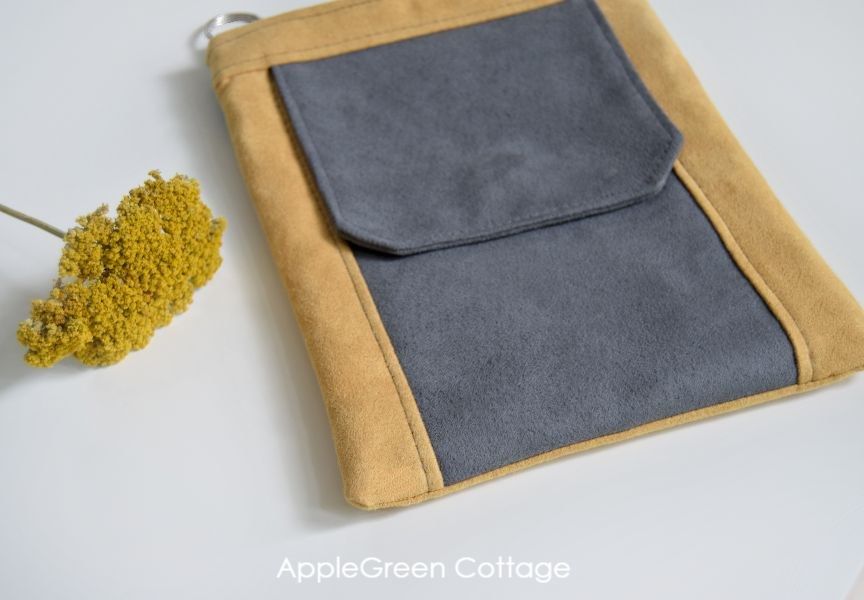 When a bag is so cute that you decide to keep it for yourself. (THIS!) One of our testers, Maria @miacreates got her first order in the moment she showed a sneak peek of her new make, during the pattern testig period. Meaning even the pattern wasn't in the market yet, let alone the finished bag! BUT, she wanted to keep it for herself, so she decided to make an identical new one for that customer. But then, a new order for NEA came in at the same time. Looks like she's got some more sewing to do today.
Quick to sew + requires little materials + cute and practical = a perfect sew-to-sell pattern!
The pattern is available in my pattern shop here: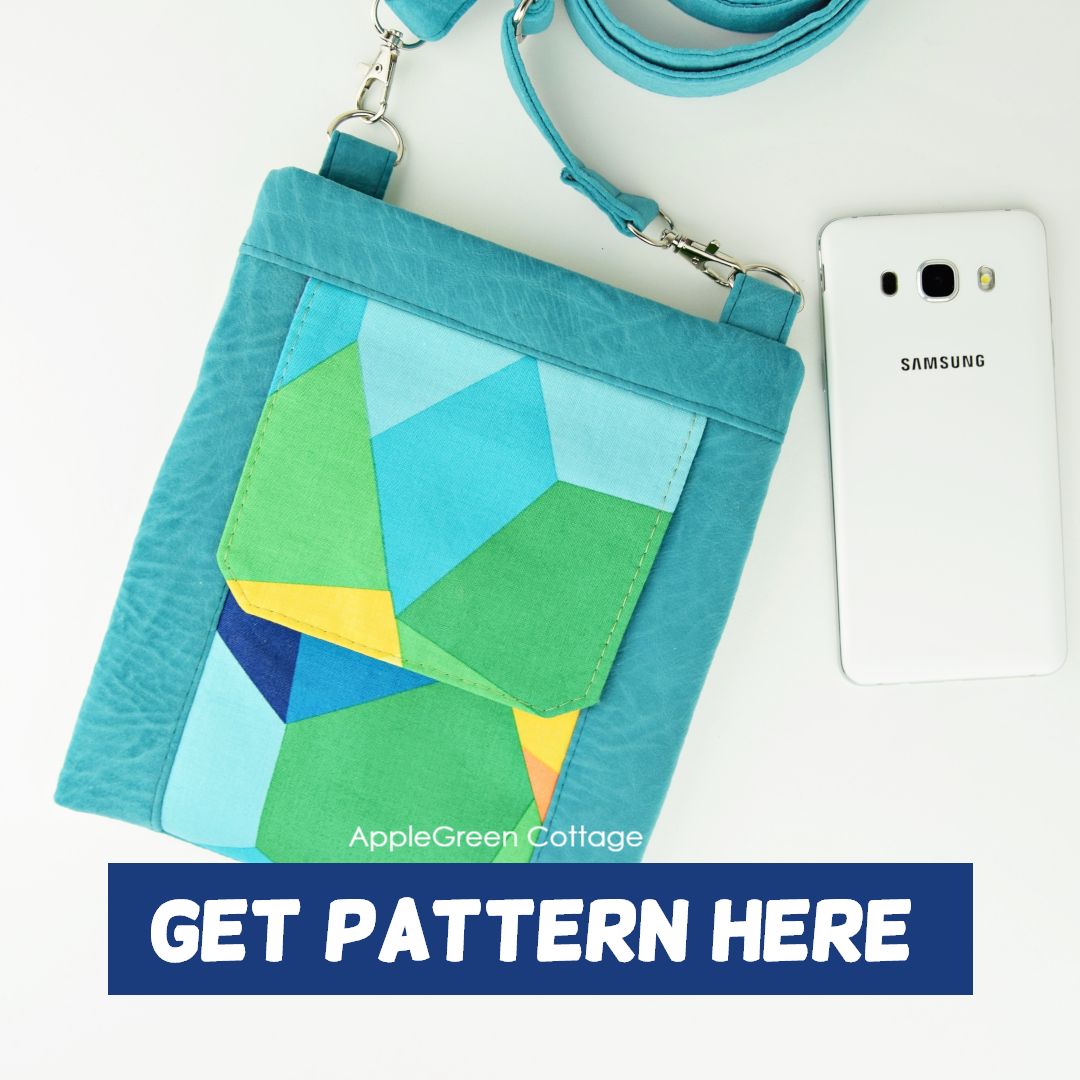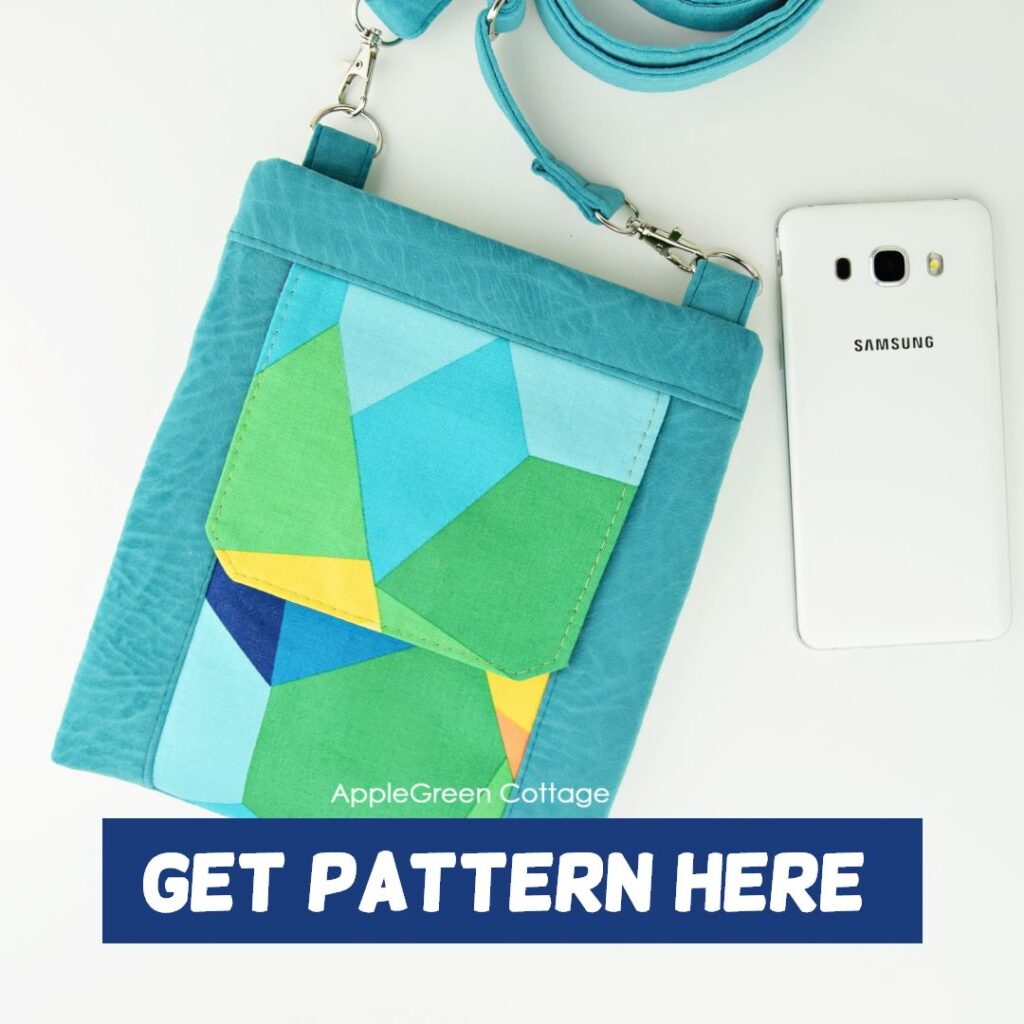 This pattern includes a comfortable detachable and adjustable strap, so you can wear it crossbody or over the shoulder.
In addition to the 9-page printable pattern and separate cutting instructions, you will receive 22 pages of detailed step by step instructions and lots of photographs to guide you through the sewing process.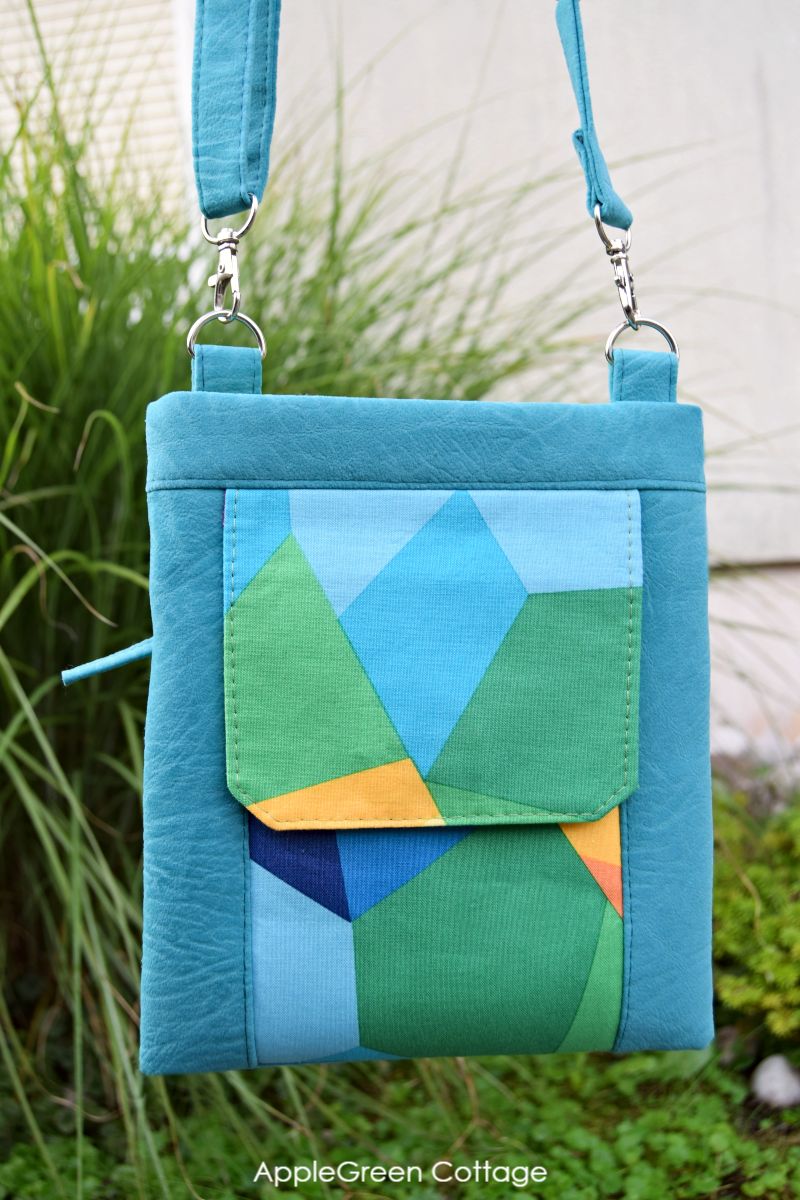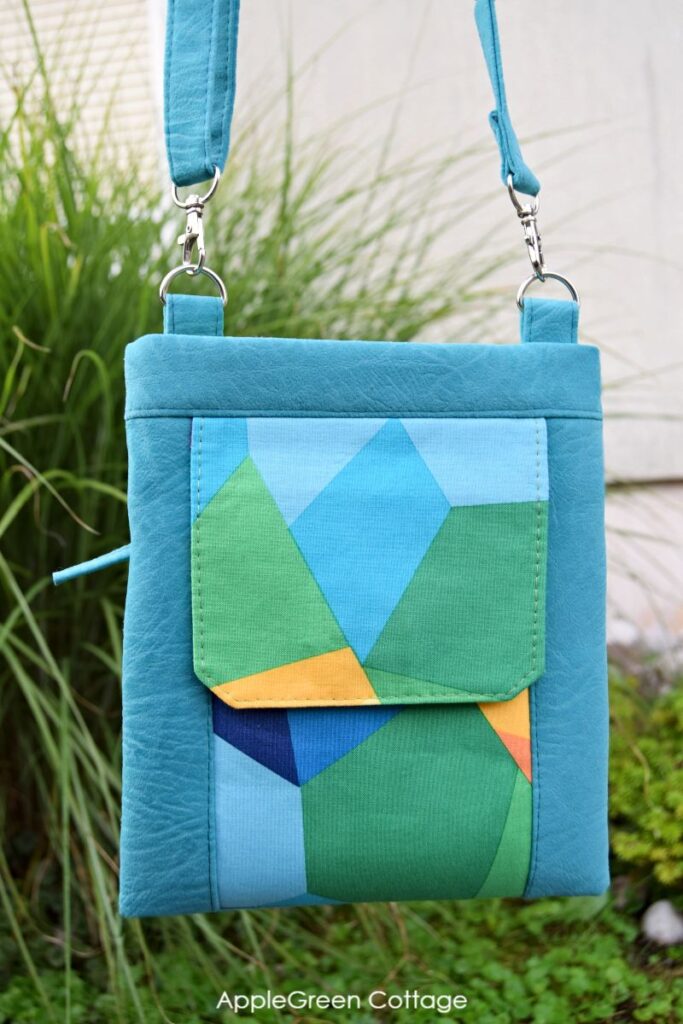 You Don't NEED To PRINT ANYTHING!
Both Printable Pattern Pages AND separate Cutting Dimensions are provided. Meaning you don't necessarily need to print even a single page. Unless you want to. Totally up to you.
Easy Project
Never sewn a zipper before, let alone a bag? You can totally pull it off! The Nea pattern is a great starting point for those who have sewn a few basic projects and would love to make their own small bag, a pocket and see how to add a zipper - the easy way. I show you EVERY little step and share tips to help you along the way.
MORE ABOUT THE NEA Crossbody Bag PATTERN:
pattern for confident beginners
for sewing on regular home machines
9 pattern pages plus
22 pages of instructions with clear photos for each step
plus diagrams and tips to help you along the way
Printing guide and cutting instructions.
All measurements are given in inch and cm.
Printable both on letter-size and A4
YARDAGE AND MATERIALS REQUIRED:
Fabric in total: one yard/metre (you can use scraps)
FOR INTERFACING RECOMMENDATIONS AND HARDWARE REQUIRED, SEE THE DESCRIPTION IN THE SHOP (HERE)
If you like this pattern, check out the features of these:
Make sure to save the NEA Bag image to Pinterest for some sewing inspiration: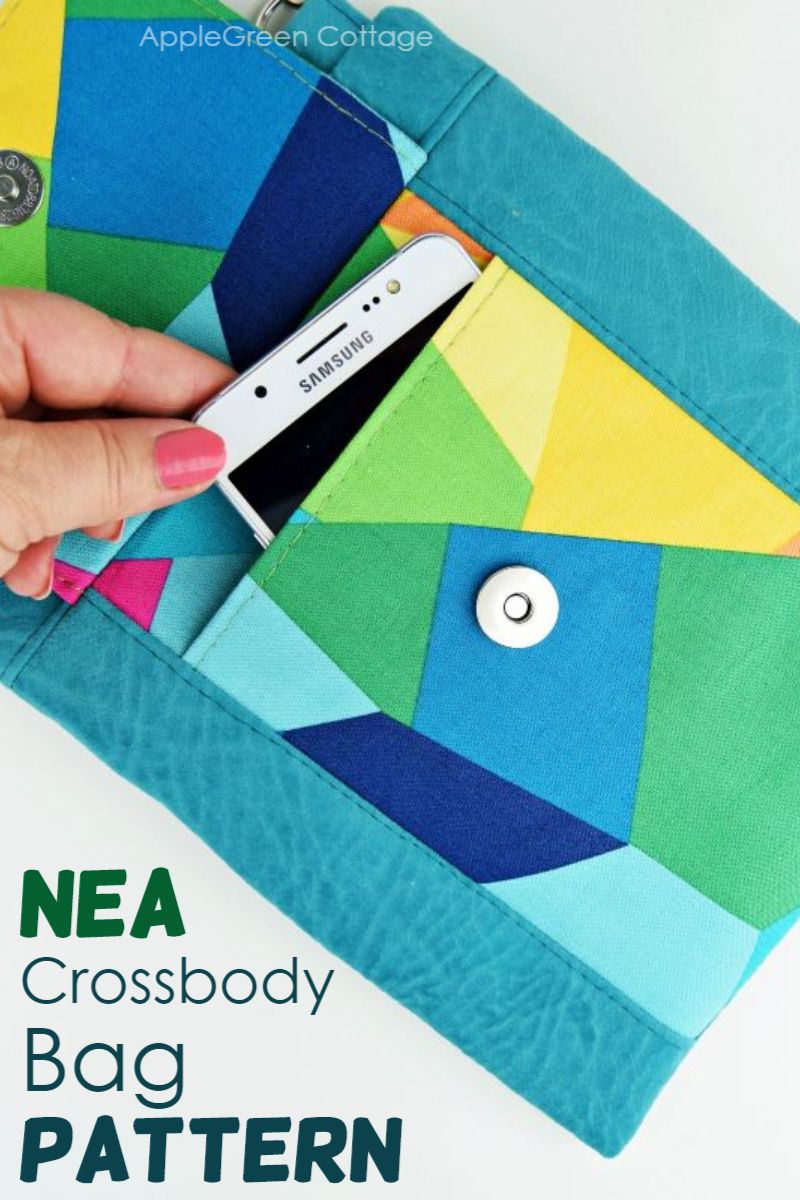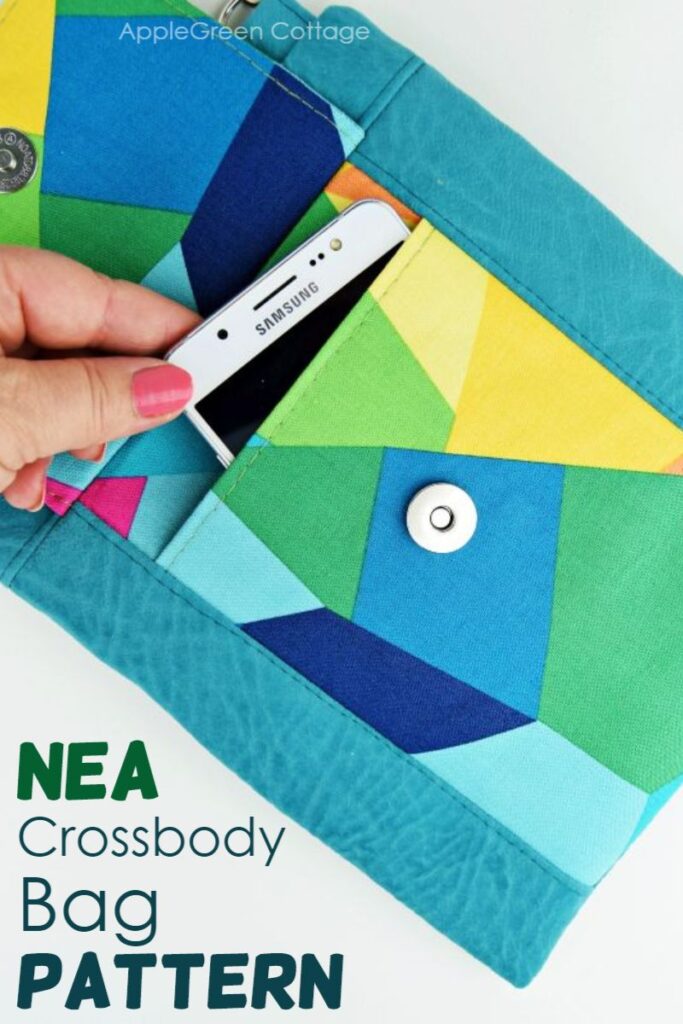 Add this practical small crossbody bag to your pattern collection – make them for yourself, gift or sell them in your handmade shop! Use the hashtags #neacrossbody and #applegreencottage so I can see what you make!