How to sew a zipper tab to reduce bulk on the side seams of any zipper pouch you make from now on. It's an easy how-to for beginners that will make your sewing better, easier, and your zipper pouches (like this one) look so cute! Check it out!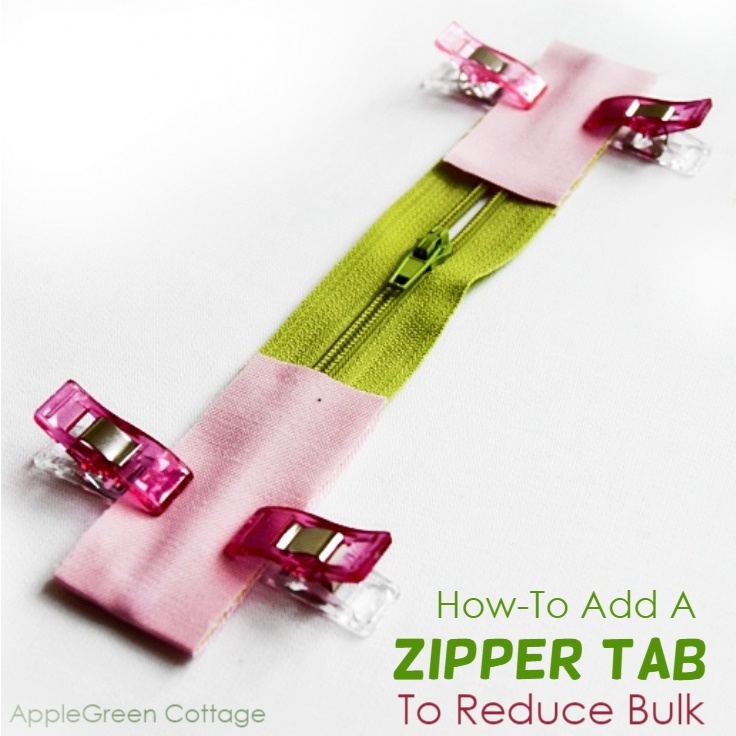 This post may contain affiliate links. Thanks for your support. First off, you might not know it, but I've got tons of FREE PATTERNS on this site, including these you will really want to check out:
Now, back to today's how-to: Some sewing beginners fear zippers just because they can get bulky when sewn in with a few layers of fabric. This would usually mean that the machine needle could get stuck, or the seam wouldn't be straight, or the zipper ends would end up pinched, and there's more, I'm sure.
So, why not eliminate bulk from the side seams when making a pouch? The easiest way to do so is extend the zipper using tiny fabric scraps. Anyone can do it! Not just to make a zipper cuter, the main purpose here is to reduce bulk when sewing. Here's how to do just that. Beginner-friendly, I promise!
Supplies to sew a zipper tab: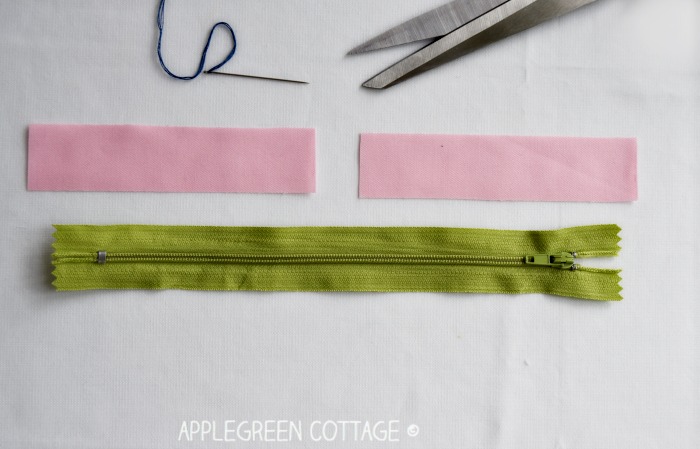 2 pieces 4.5" x 1" (11.5cm x 2.5cm) fabric for zipper tabs
a standard nylon coil zipper, (width 1" and min 7" useful length between stoppers)
thread (I like this one by Gütermann)
scissors or rotary cutter+cutting mat
sewing machine
How To Sew A Zipper Tab tutorial
First, for those of you who like video tutorials, I've made a video slide-show just to make it easier for you. Check it out:

How To Add Zipper Tabs
1) Decide on the length of your zipper pouch you'll make using this tabbed zipper. Or just follow what I did: I took a standard 7" nylon coin zipper and worked from there. I chose a 7 inch, as this is often the most convenient zipper length to integrate in standard pouch sizes.
Part 1 - Shorten the zipper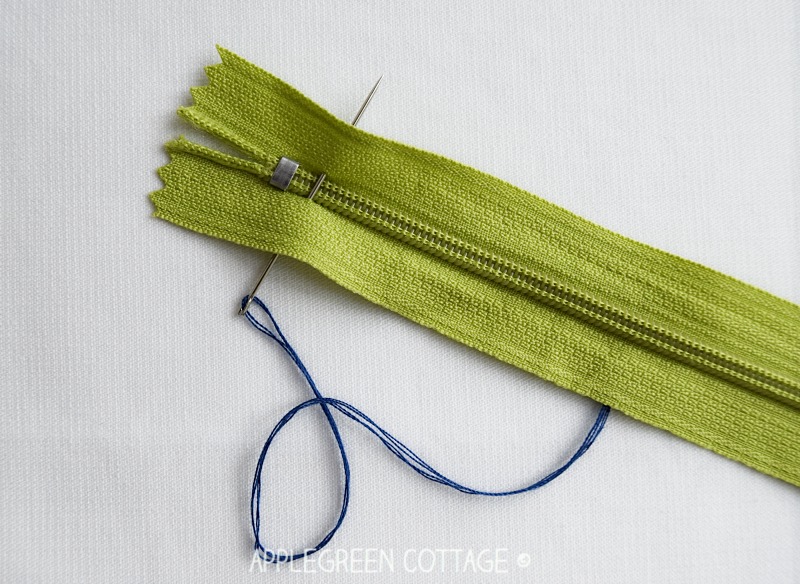 Secure the ends by hand-stitching at ⅛ inch from the planned cut.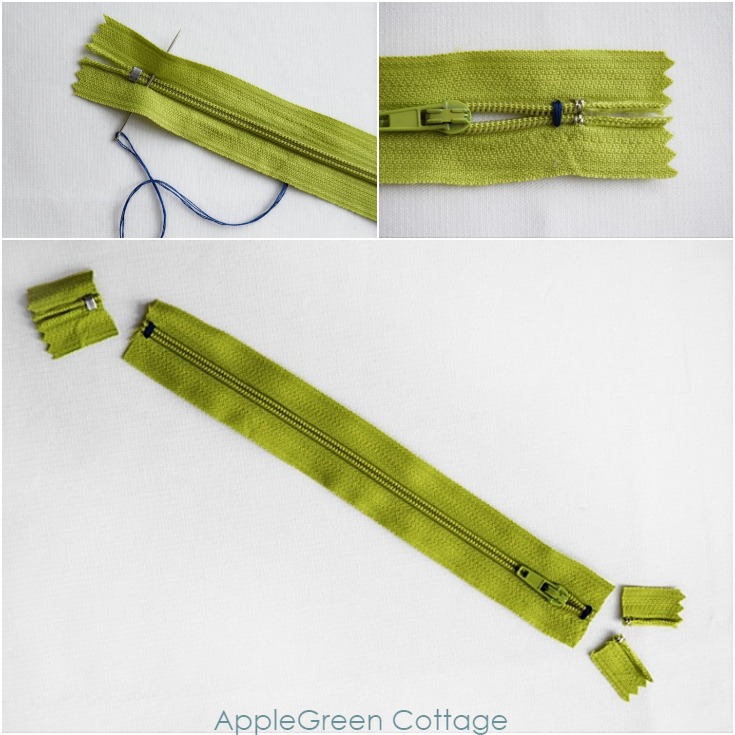 Then snip off the excess zipper. This means you'll also cut off the metal stoppers.ZIPPER LENGTH hint: Take into the acount that the tabs will extend the raw zipper length by 3 inch if you use the tabs as long as stated above (i.e. 4.5")
So if you cut the zipper to the 'raw', total, length of 7 inch, the total tabbed zipper will measure approx 10" (25cm). This is perfect if you'll be making a zipper pouch I'm about to show you in the coming weeks. (So save this tutorial for later, too!)
UPDATE: the zipper case tutorial is live, and there are tons more free patterns and tutorials on this site.
Part 2 - Prepare the Fabric Zipper Tabs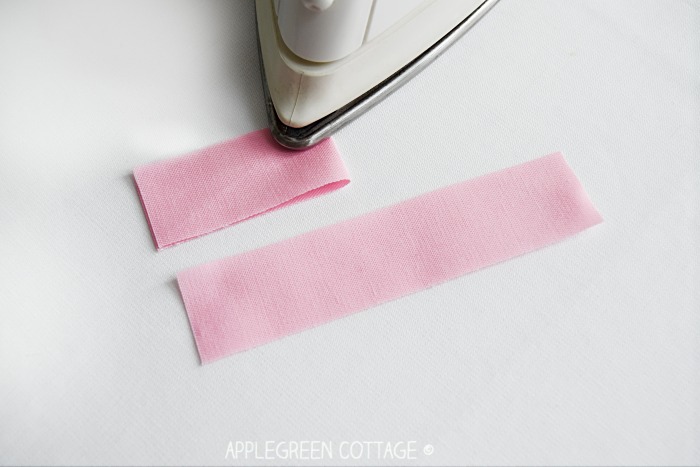 2) Fold each of the two fabric tabs in two and press RST (right side together).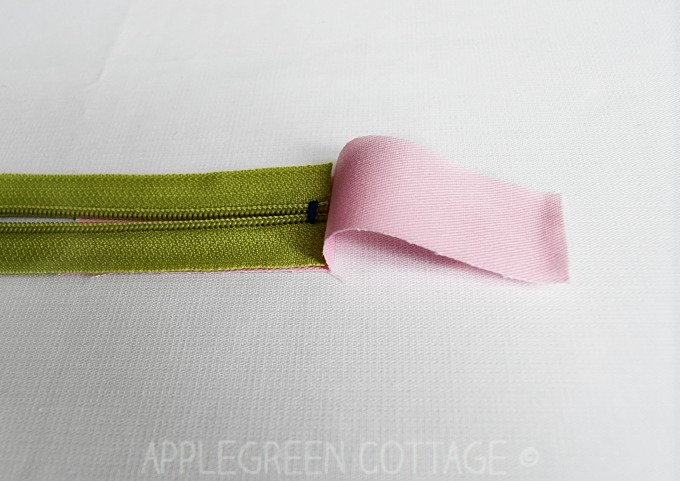 3) Slide them on each end of the cut-off zipper.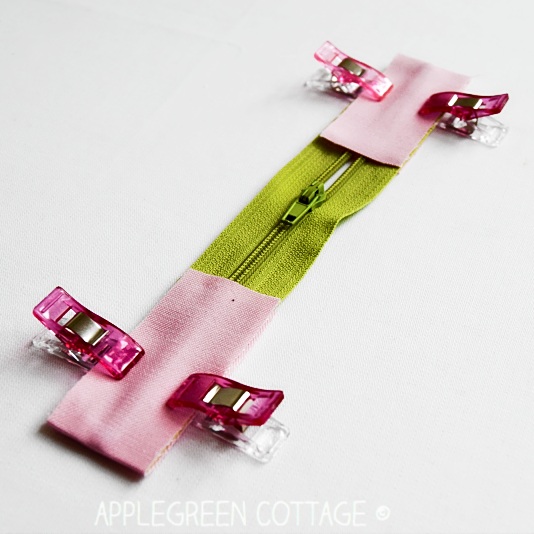 4) Pin or use wonder clips to hold in place.
Attach the zipper tabs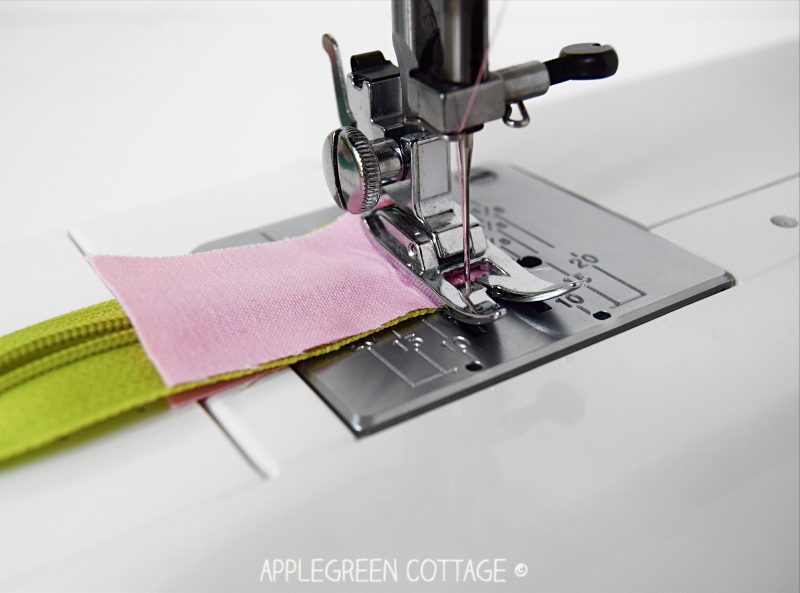 5) Machine stitch using a ⅜ inch (=1cm) seam allowance.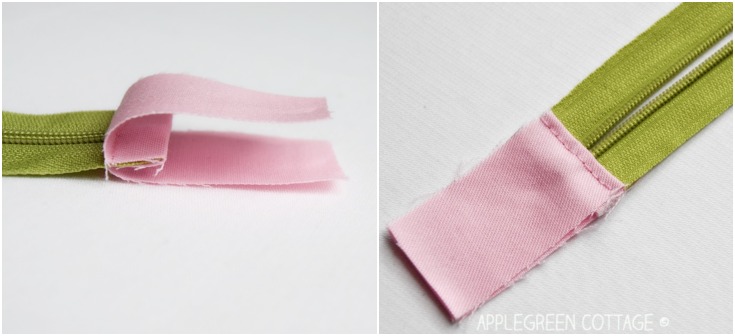 6) Then fold the sewn pieces back as shown in the photo above and finger-press. Then topstitch using a SA of ⅛ or a bit wider, but no wider than ¼". You'll catch the zipper when topstitching.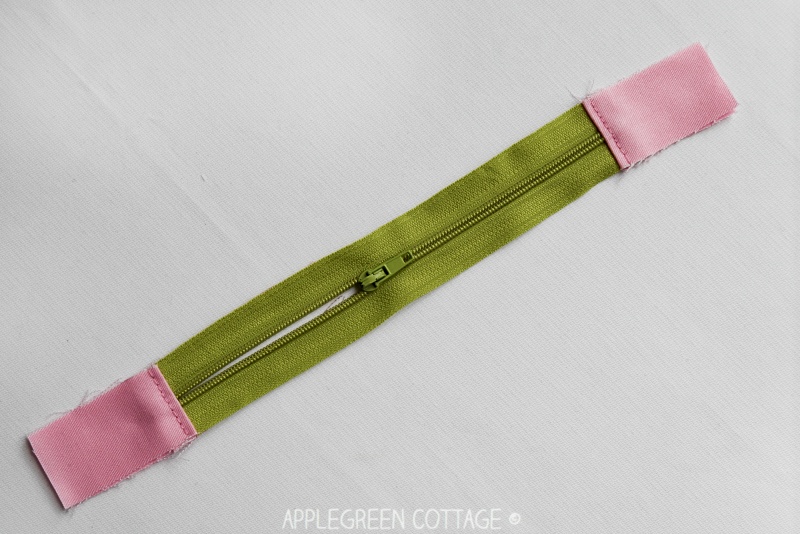 7) Repeat on the other side of the zipper. Done!
You've just tabbed your zipper, now you are ready to sew the zipper into a pouch. It will make it look nicer and more professional, but what I think is the most important - you won't need to fiddle with zipper teeth when sewing the sides, and this always means a lot less bulk and a clean look of the finished pouch. Just as if it were a normal zipper - just easier!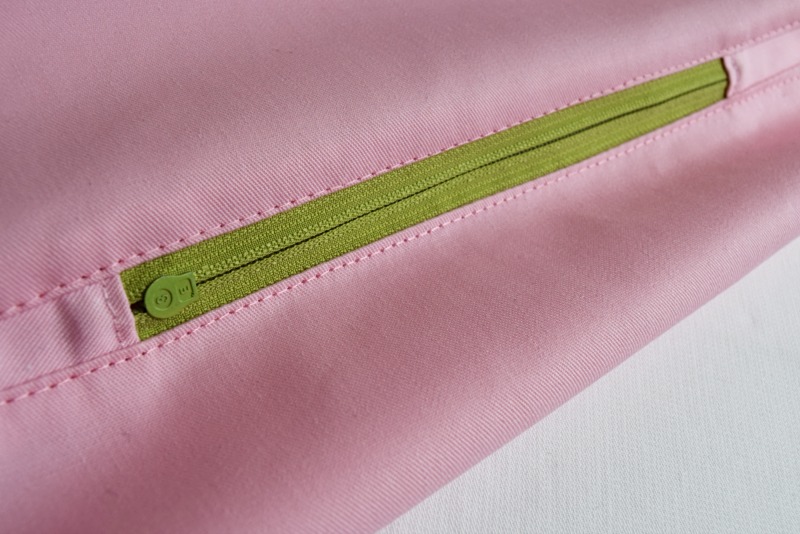 This is the back of a sewn-in zipper when tabbed.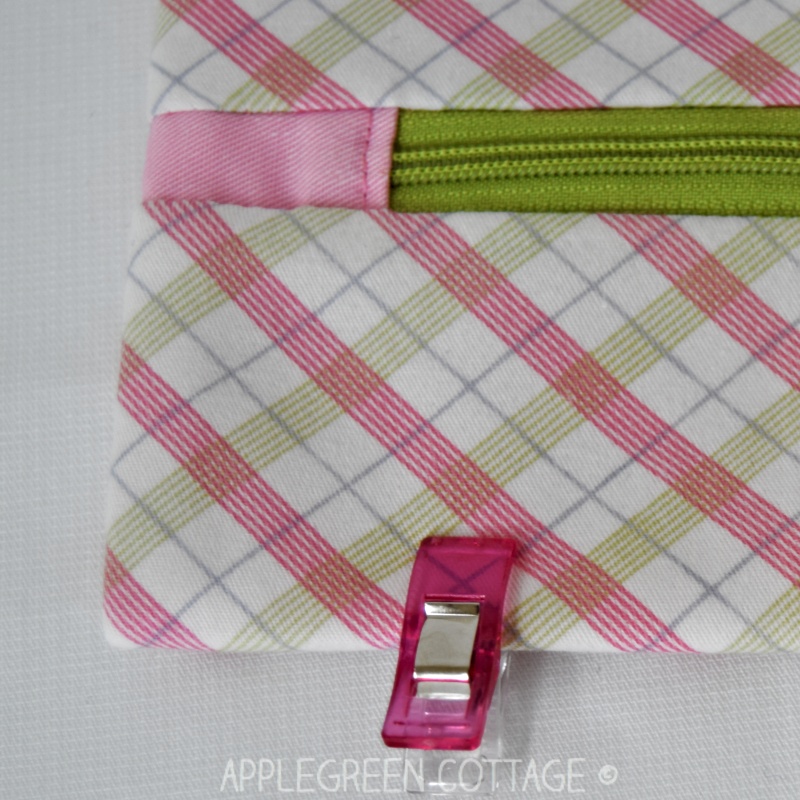 I love how tabs add a pop of color to any zipper pouch!
This is what I've sewn using this tabbed zipper, and there will be a tutorial related to this one soon, to put your new skill to good use. So make sure to save this how-to and sign up for the free weekly newsletter, you don't miss it!
Save For later: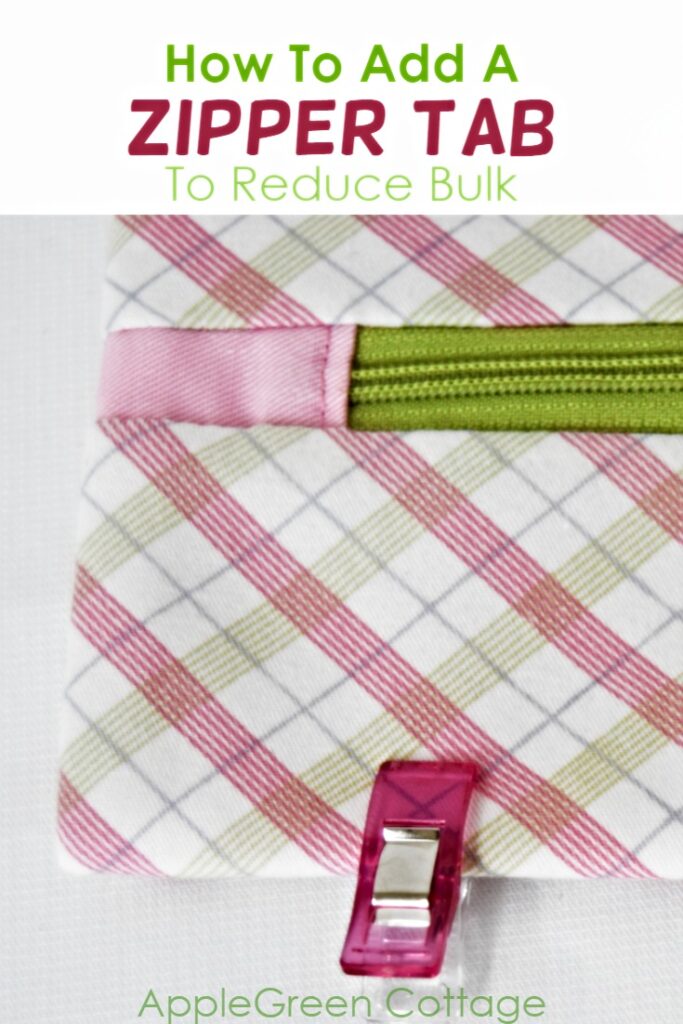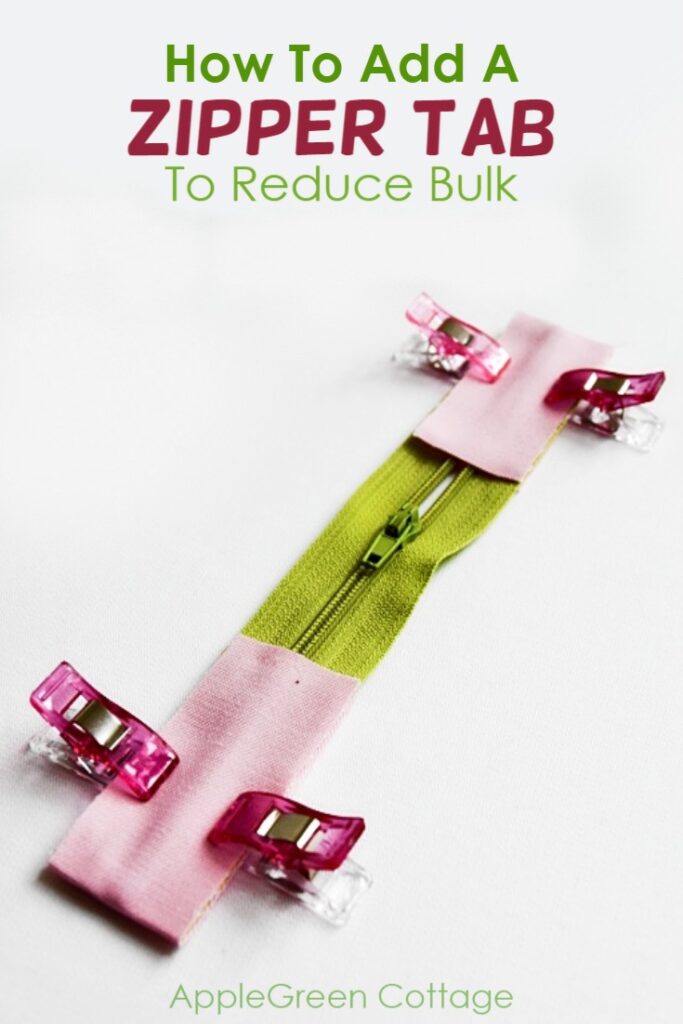 WANT MORE FREE TUTORIALS AND PATTERNS?
Get email updates and never miss out on new patterns, printables, and tutorials:
Or …check out the NEA Small Crossbody Bag pattern in our shop. This bag skyrocketed to the top of our best-sellers in less than a week after it was released: