Make tons of diy Christmas ornaments this year - here are my best 15 free patterns for you to try. No 9 was my all-time favorite - until last week!
Sewing Christmas ornaments has never been easier than with these free ornament patterns, give them a try!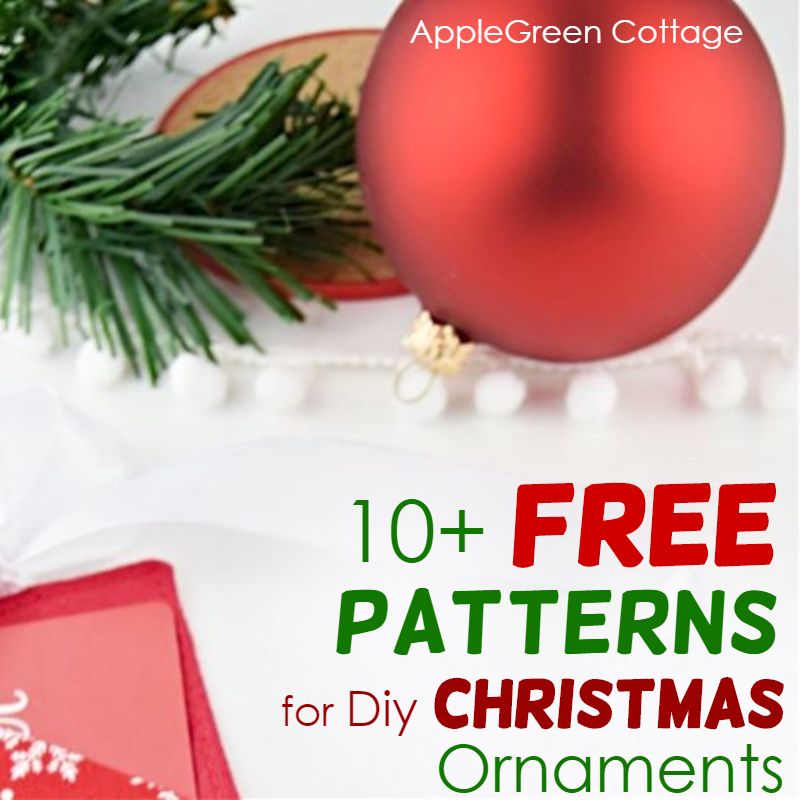 Diy Christmas Ornaments
If you'd like to make a bunch of diy ornaments for Christmas this year, I've got 15 easy ideas for you to try.
Many of these diy Christmas ornaments come from my latest free Homemade Holidays Pattern Bundle - yes, I was crazy enough to publish a gazillion of diy Christmas ornaments this fall, and that in a single month's time. (Tired. But happy. And our Christmas tree is getting a whole bunch of brand new diy ornaments this year, yey!)
Until last month, No 9 was my all-time favorite, but then I started making more. Now I'm not really sure even which ones are my top 3. I just kept going and making new ornaments. So much fun! 🙂 Now you'll have to be the judge. I'd love to hear from you which of these tutorials are YOUR favorites! Ready-steady - let's go!
My List of the best free Christmas ornament tutorials
Origami Diy Ornaments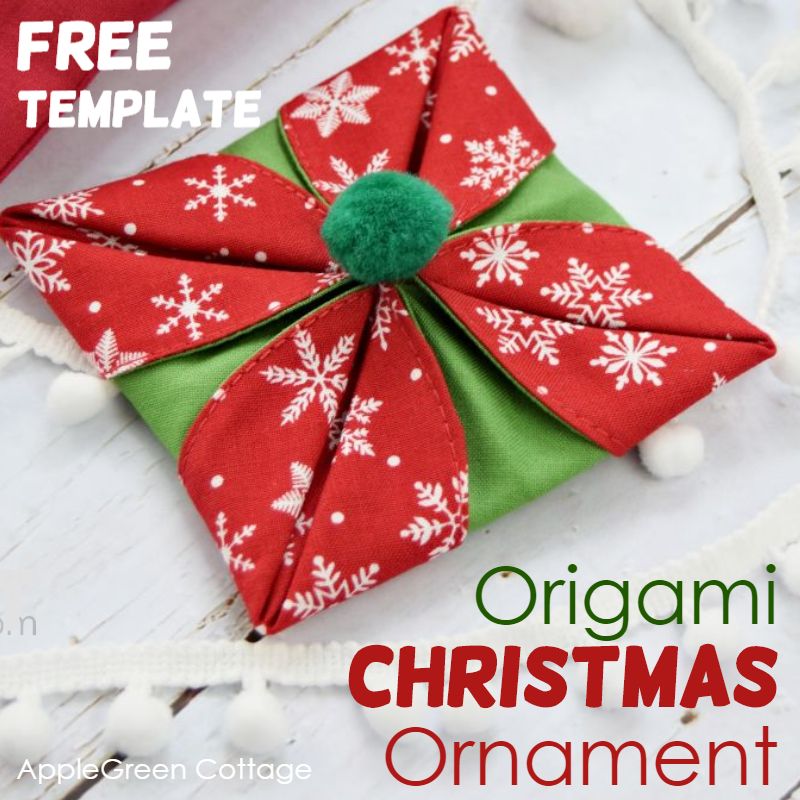 These origami ornaments look so special, and complicated. Only that they are not! You won't believe how easy they are to make! Tutorial here.
Diy Mitten Ornaments
A beautiful addition to any Christmas tree, and a cinch to make! They are also perfect gift toppers, and great as baby's first Christmas ornament.
Santa Hat Diy Christmas Ornaments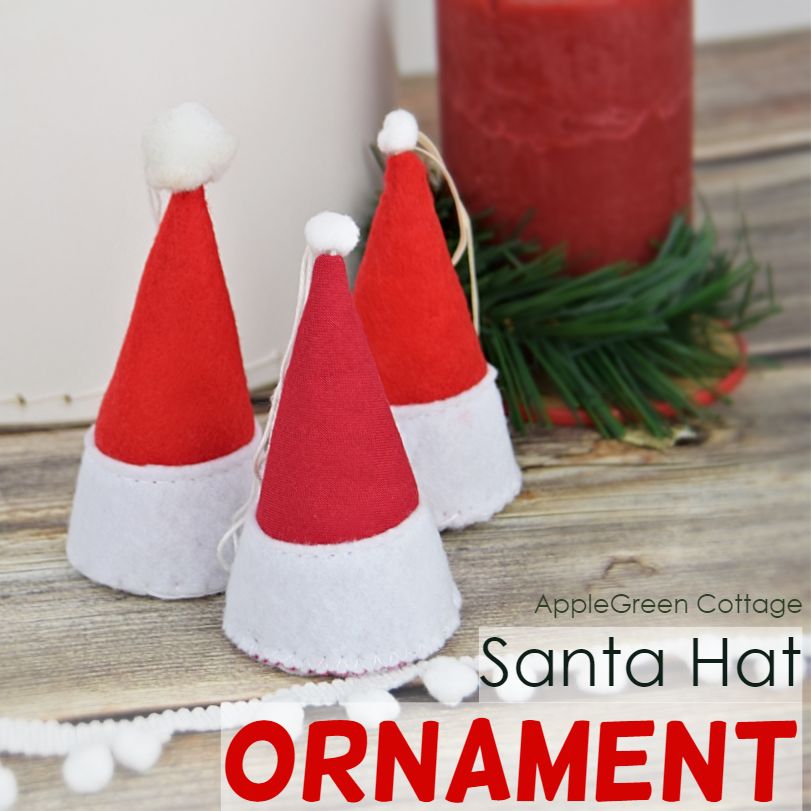 Make this Santa hat ornament using the free pattern in 3 sizes and beginner-friendly tutorial with video.
Baubles And Finials - Diy Christmas Ornaments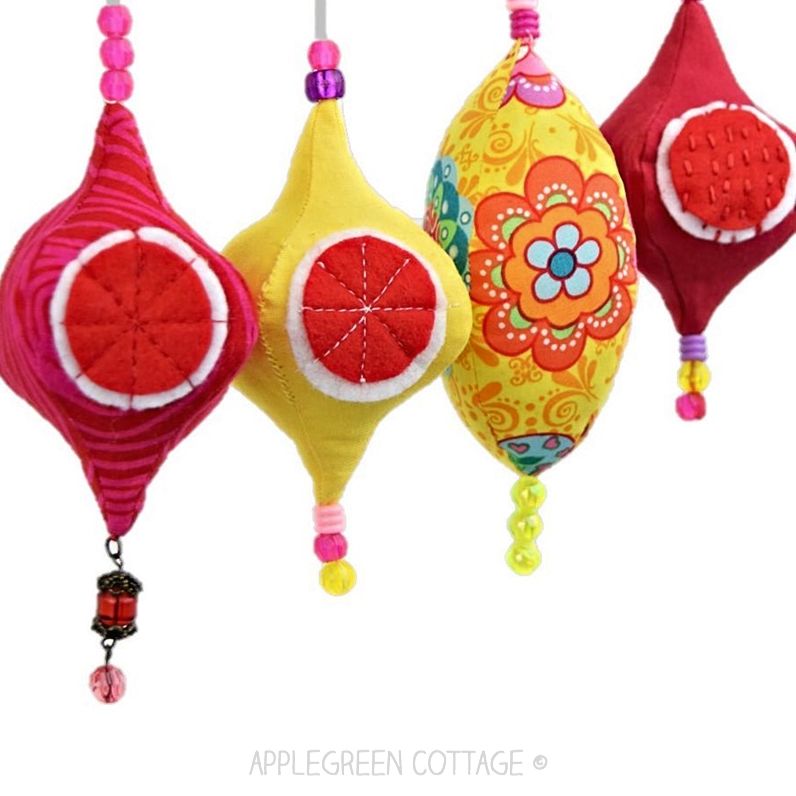 Now these! It looks like I've been sewing with just white, red and green for too long. Here's some fun new Christmas colors for me. Do you like these finials? These handmade Christmas ornaments will bring variety and add more color to your holiday home decor, for sure!
I was thinking of a diy ornament project that would allow me to use non-traditional Christmas colors, and these diy baubles turned out to be perfect for that. Also, they look amazing with bold floral prints. Go ahead, use up your most precious scraps and put them on display on your Christmas tree!
Diy Tree Ornaments - 2 Free Tree Ornament Patterns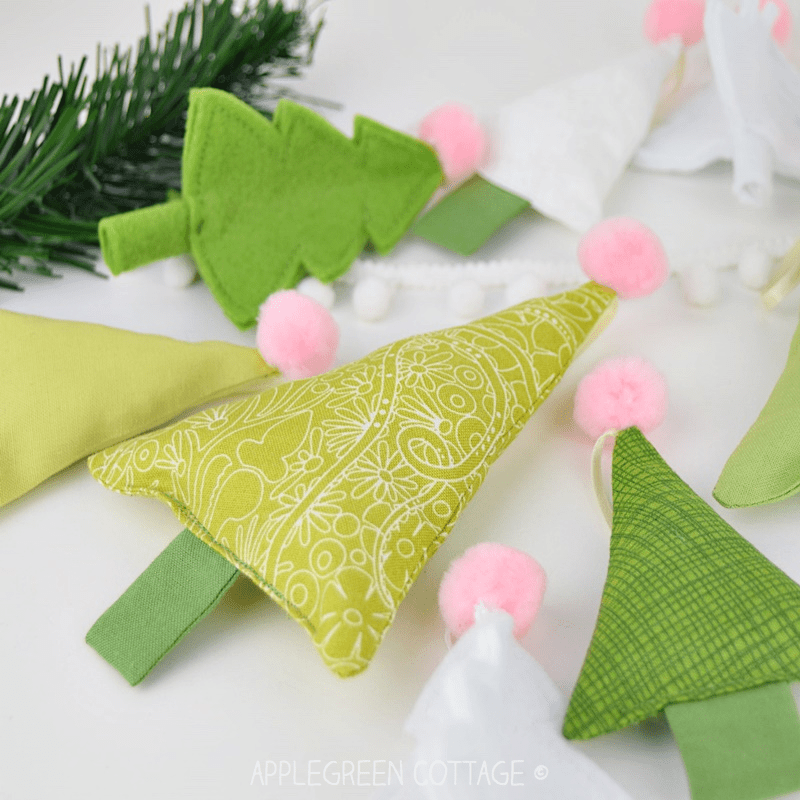 These diy Christmas tree ornaments are great for decorating or gift-giving. The tree motif can be used separately as a tree ornament or in gift wrapping. Let your imagination guide you!
Candy Christmas Ornaments To Sew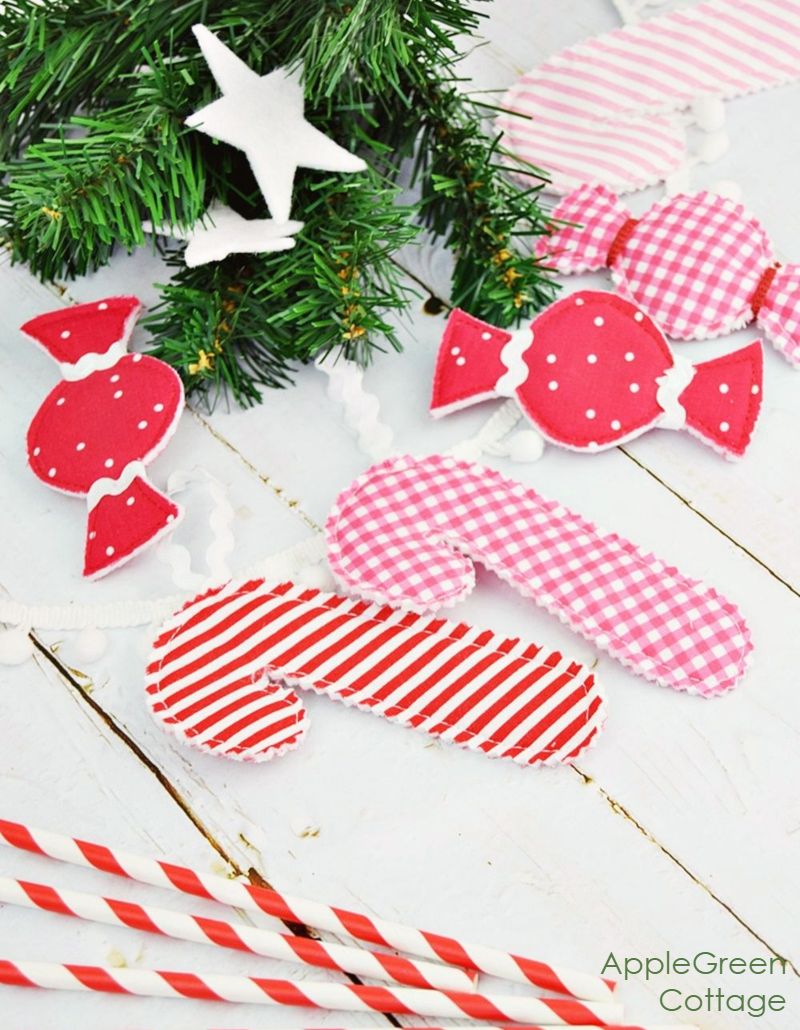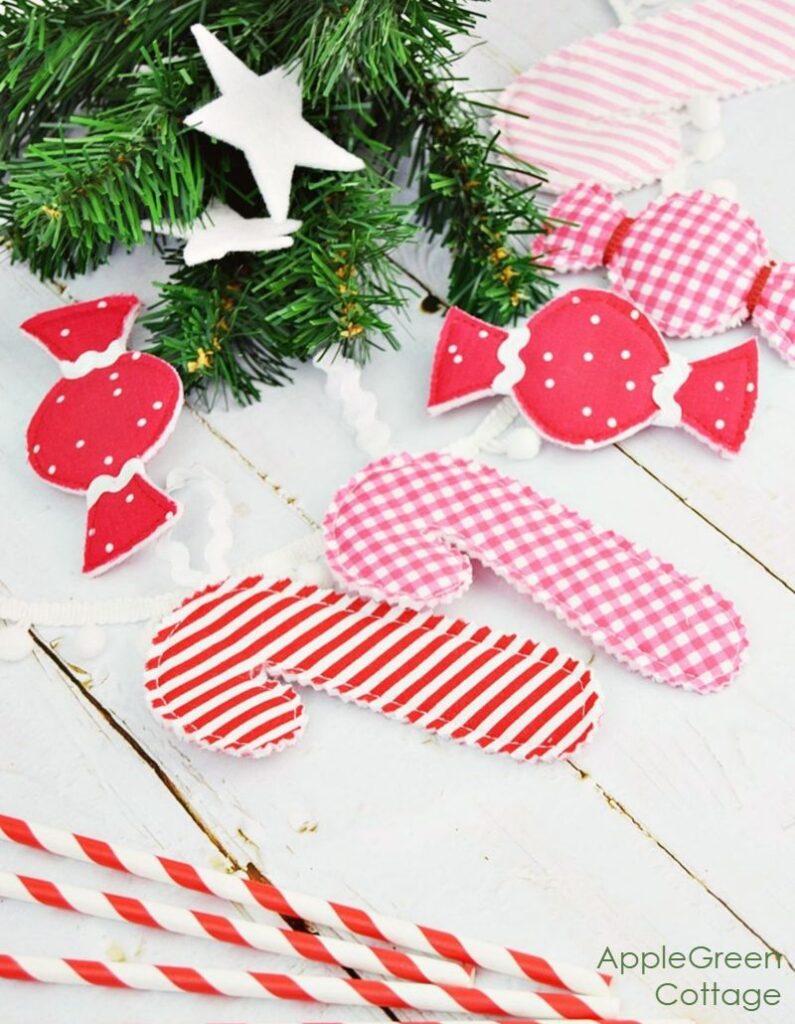 Make super fun red and pink candy ornaments for your Christmas tree!
Poinsettia Christmas Ornaments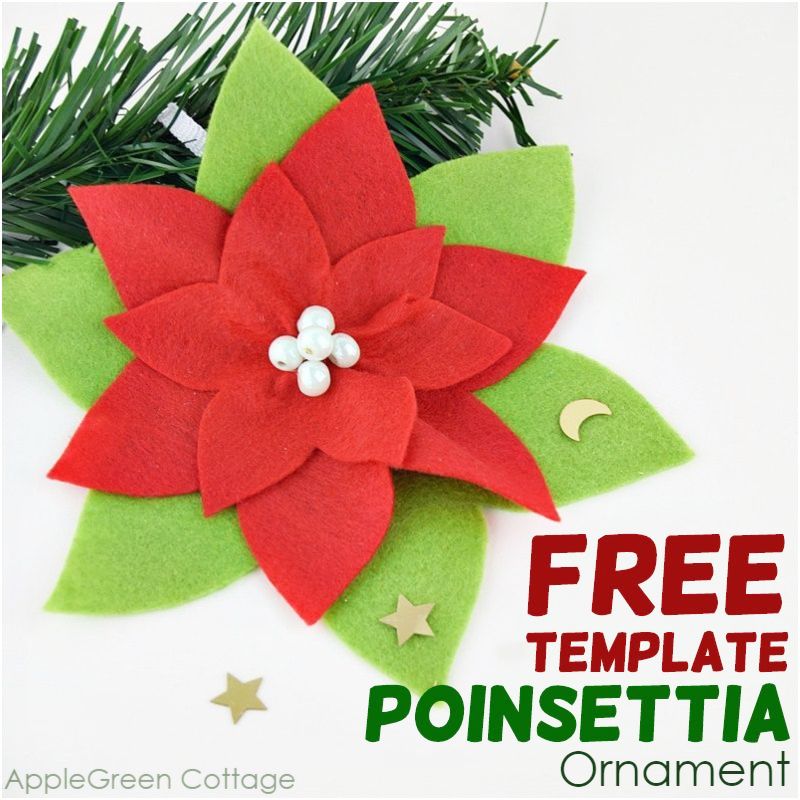 These poinsettia ornaments are great for decorating a classic holiday tree. The traditional red and green will give you a great starting point for your diy holiday decorations.
There are so many ways to make homemade ornaments, and this poinsettia can be even made without a needle and thread, just using your hot glue gun.
So whether you want to sew this poinsettia ornament or make it as a no-sew Christmas ornament - your choice, the tutorial includes instructions for both.
Diy Snowman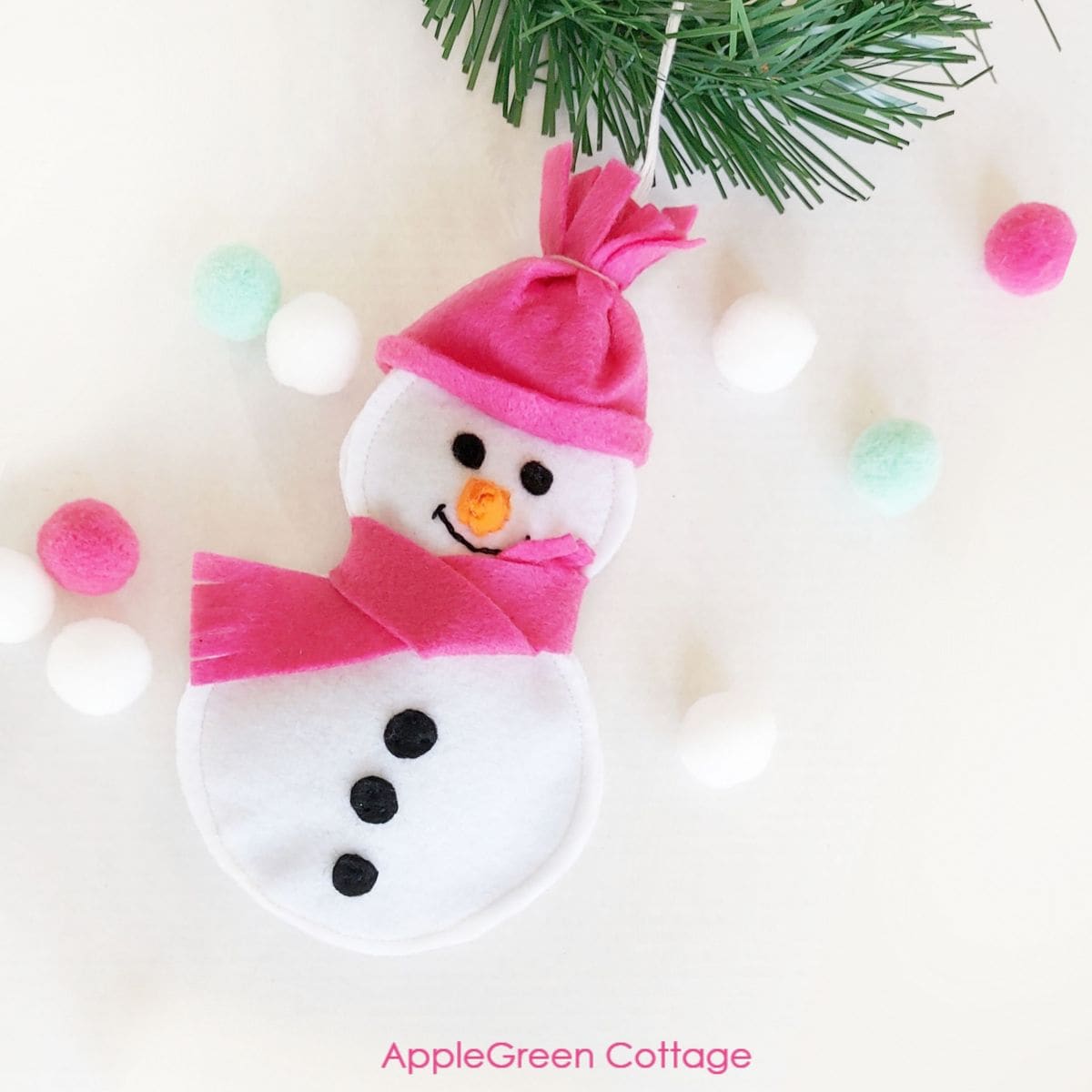 These diy snowman ornaments will look perfect hanging on your Christmas tree.
Diy Mini Hats - 2 Versions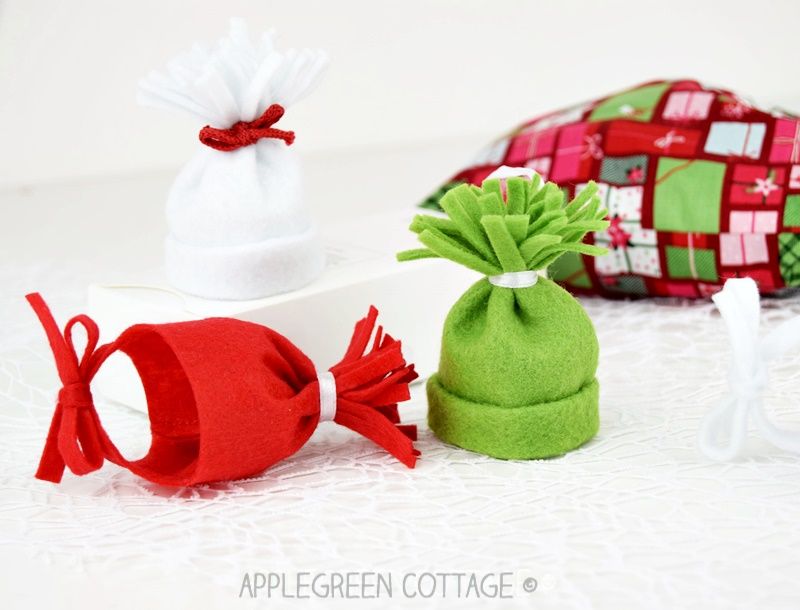 I have 2 different patterns for you to make this ornament hat - both free! Get the templates and tutorials here.
Diy Christmas Lights Ornaments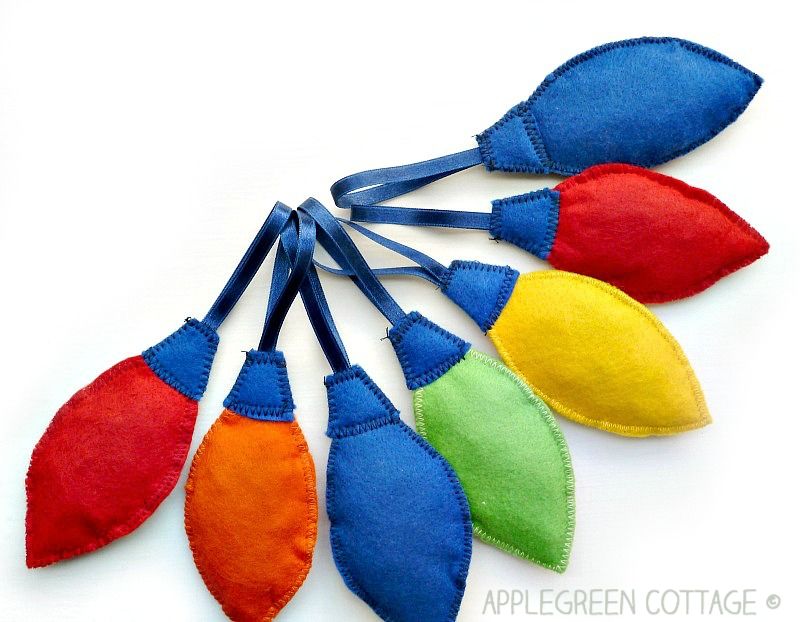 By now, these have become a classic in our home. These were probably the first diy Christmas ornaments I did after I had my first kid. Much loved, tossed around many times - still perfect and unbreakable! Grab the tutorial and the free pattern here.
Cone-Shaped Christmas Ornaments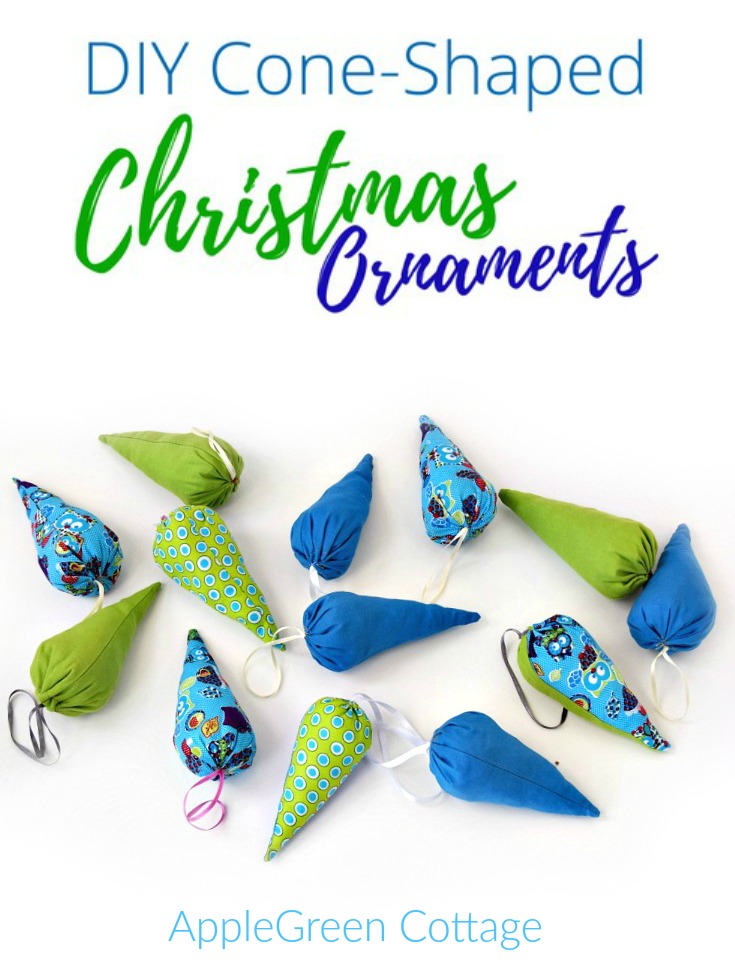 So last-minute, but so much fun! Here are totally easy and quick-to-make little fabric cones to hang on your Christmas tree (or to give as a last-minute present).
Christmas Star Ornaments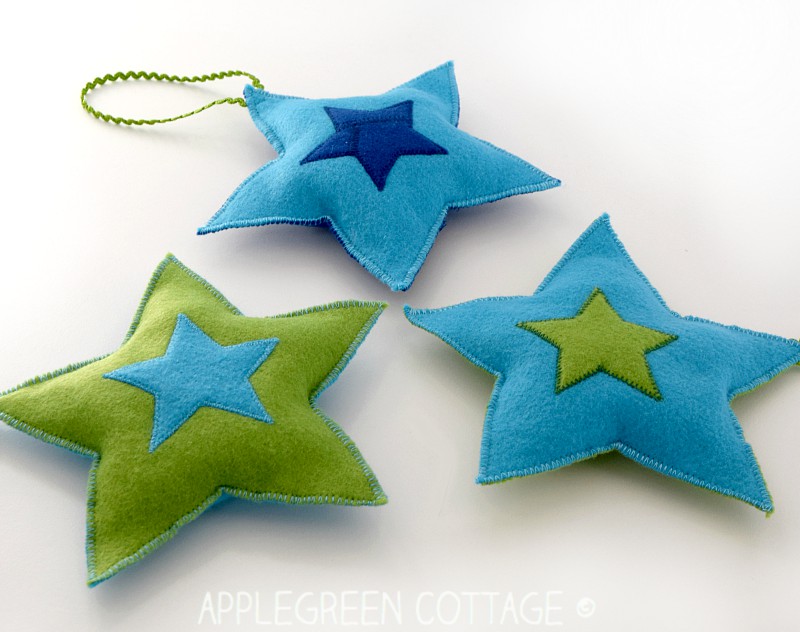 Add a cozy look to your Christmas tree with a set of your own, DIY Christmas star ornaments.
Diy Scandi Ornaments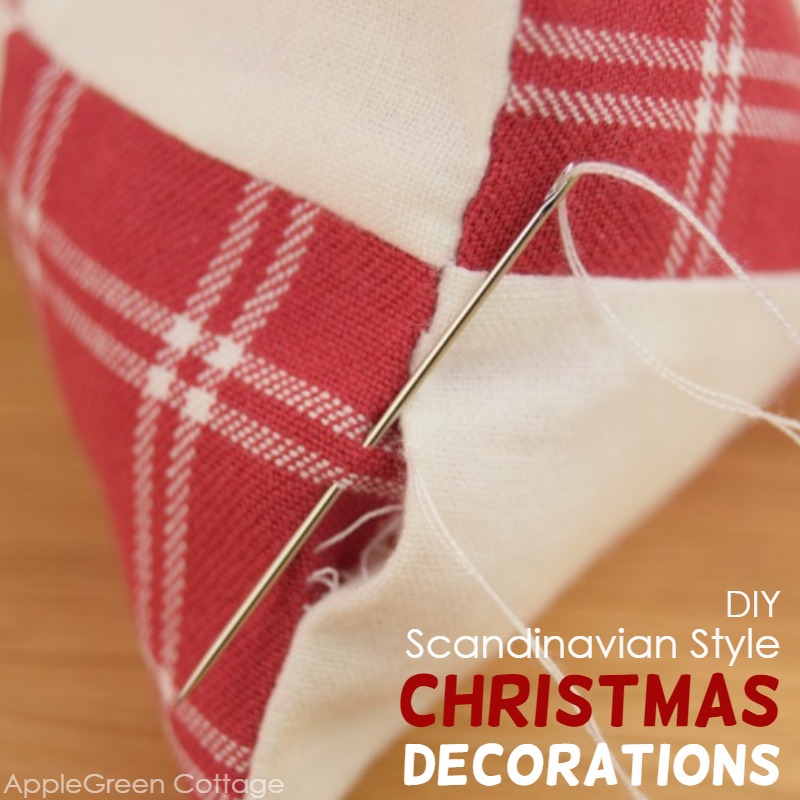 Diy Christmas decorations in Scandinavian style to sew trending holiday home decor. Check out how easy they are to make!
If you like Scandinavian decor, these diy gnomes are a must-see (spoiler alert: all FREE!)
Diy Air Dry Star And Moon Ornaments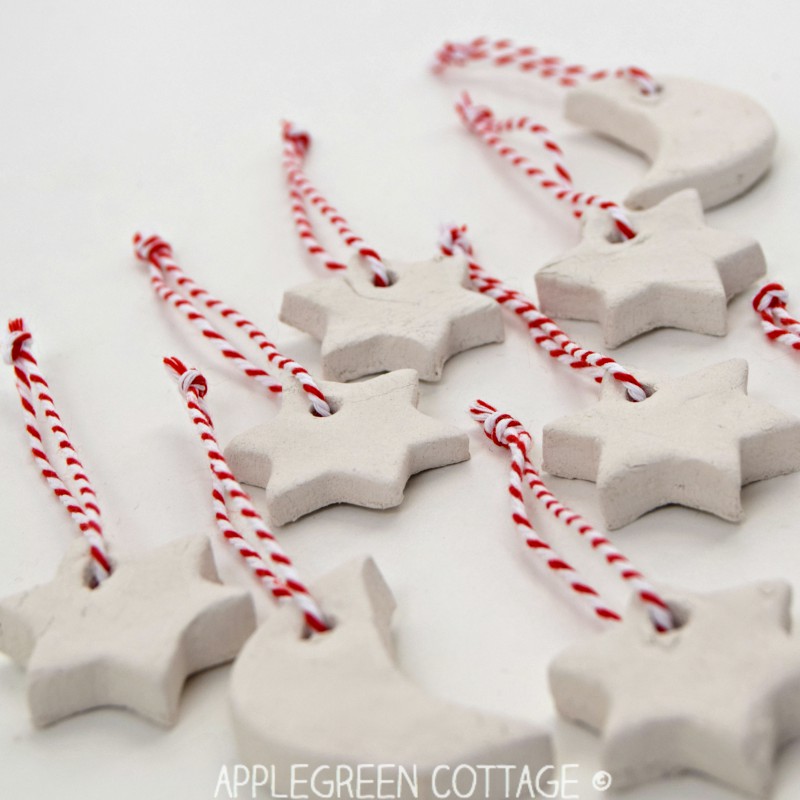 Make beautiful holiday gift toppers using this easy tutorial.
Diy Christmas Lanterns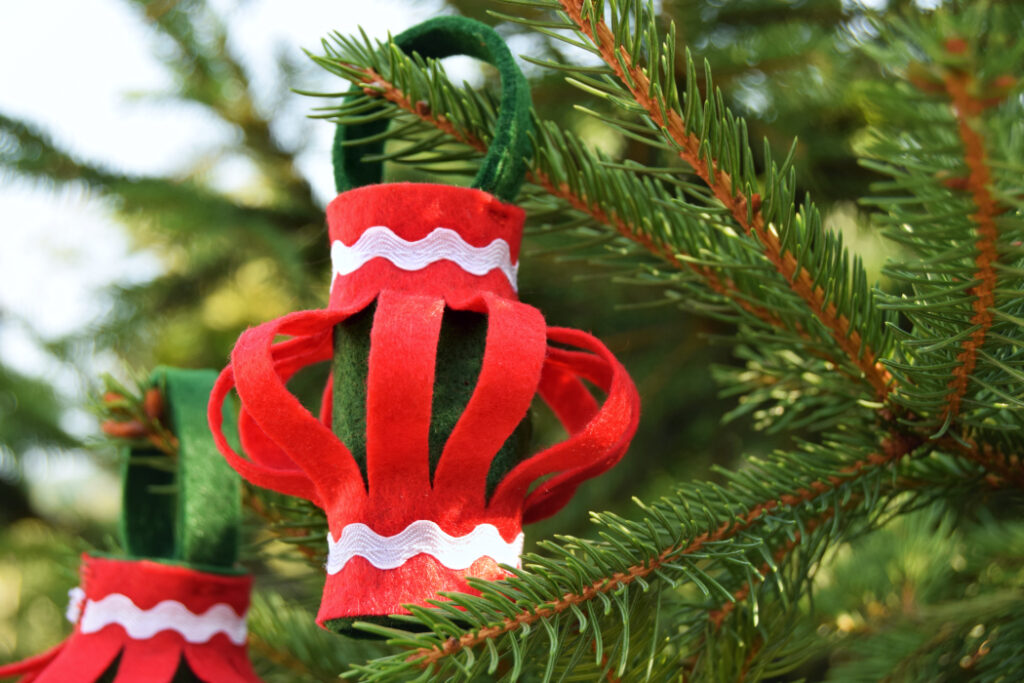 I made these cute lantern ornaments a few years ago, and was happy to see you liked them a lot! Get a link to the tutorial here, and see on which blog I posted them (brag time!).
Handmade Felt Ornaments For Holiday Tree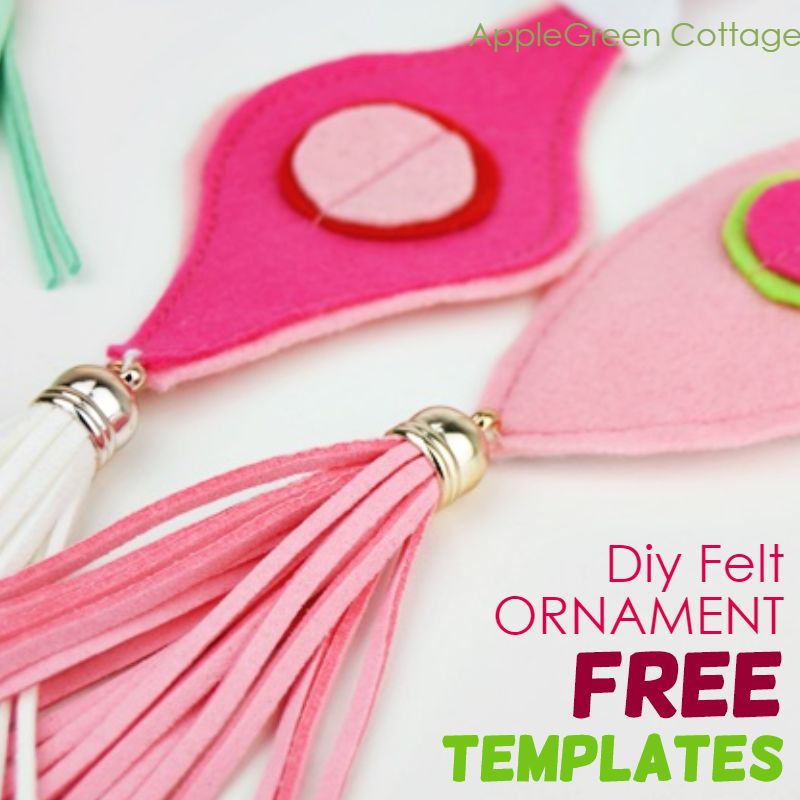 Sewing Christmas ornaments has never been that easy and rewarding as with this tutorial - you can make these fabulous diy holiday decorations just by layering up a few trending colors. See how!
Diy Stocking Garland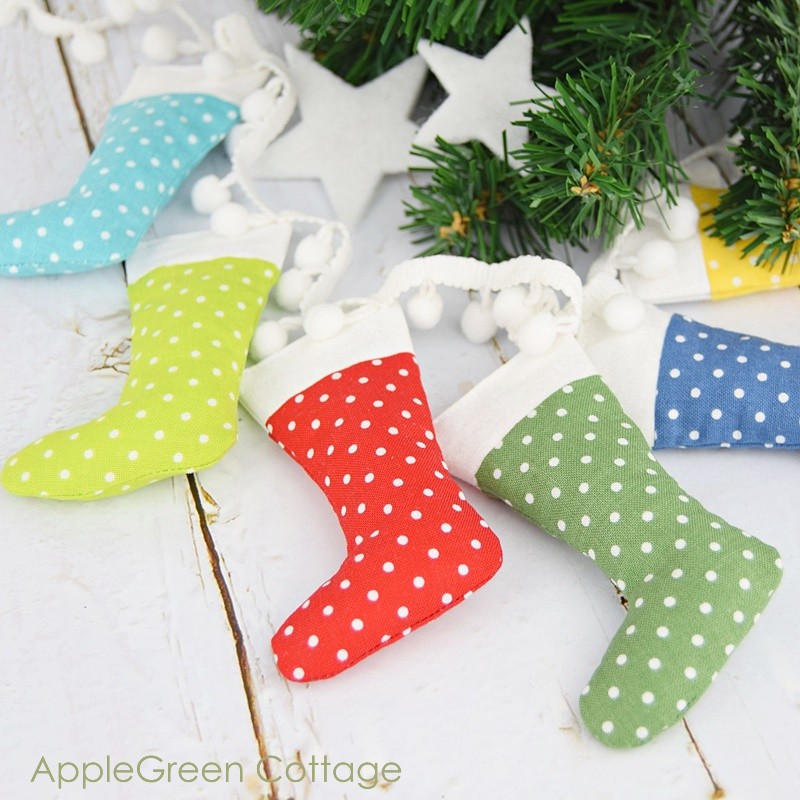 Use the free pattern for mini christmas stockings - and turn these into the cutest diy christmas garlands!
So, we've come to the end of the list of my own diy Christmas ornaments. I think it's always best to have a lot of options to choose from. Hope you liked them, and drop by again - I have a few new ones planned for this December, too.
Make sure to save the project so you can use all the free templates from the series when you need them: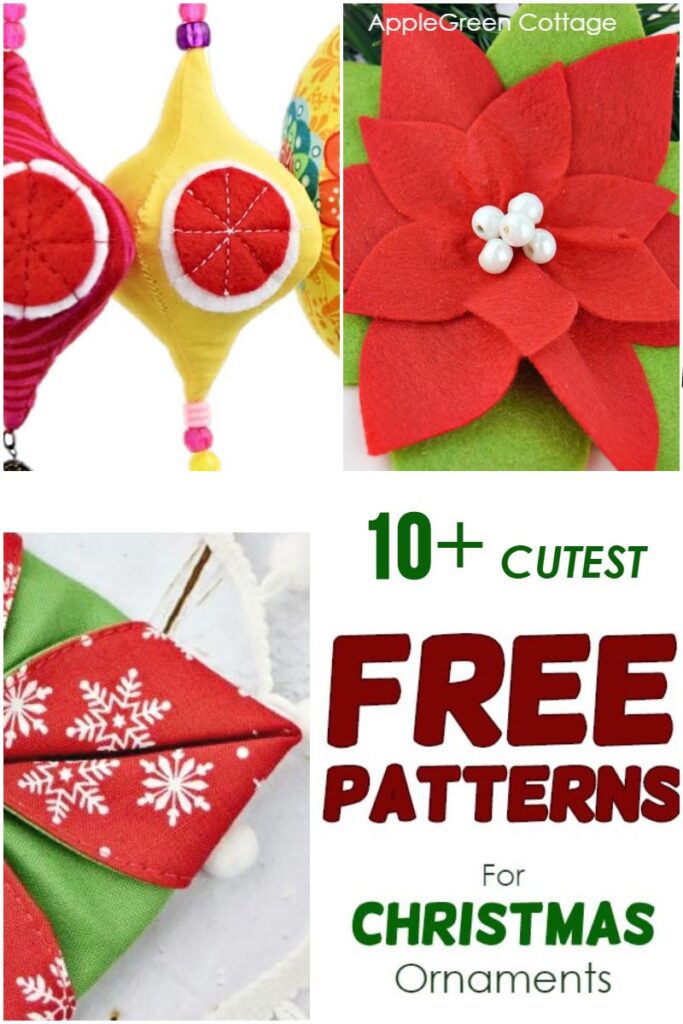 I'll be back soon with even more new tutorials, make sure to subscribe to our mailing list HERE so you don't miss out on the new stuff!
WANT MORE FREE TUTORIALS AND GOODIES?
Get email updates and never miss out on new patterns, printables, and tutorials:
Or …check out the gift bag pattern in 6 sizes in our shop - a super easy no-corner-boxing sewing project. Reusable gift bags for all your future gifts!