These diy Christmas lanterns are a wonderful craft that the whole family can enjoy together. They're a fantastic way to create charming DIY ornaments for your Christmas tree or make lovely handmade gifts for your loved ones.
Diy Christmas Ornaments - Felt Lantern Ornaments for a Handmade Christmas. I feel honored to be taking part in the Handmade Saturday series over at Fleece Fun this year. I've made a tutorial for felt lanterns you can sew for your Christmas tree. Easy and so much fun!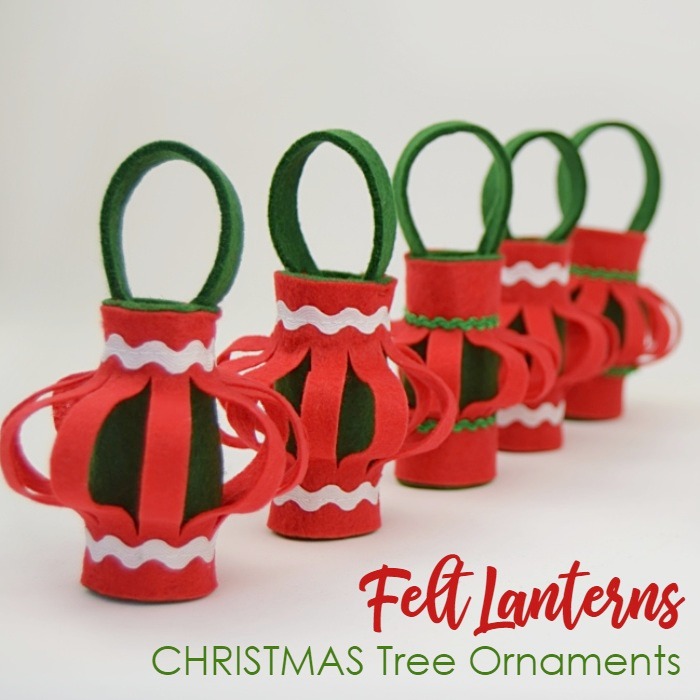 These diy Christmas ornaments are a quick and easy project and will make great little handmade gifts for your loved ones.
The felt lanterns are the perfect craft for the entire family to take part in, a great way to add sweet little diy Christmas ornaments to your Christmas tree, or to make a lovely set of handmade gifts for your loved ones. I'm thinking of adding them to my handmade gifts instead of little gift tags this Christmas. That would totally work!
How to use handmade felt lanterns as home decor?
Handmade felt lanterns can be used in your holiday home in several delightful ways:
you can hang them on your Christmas tree as unique ornaments
or even better, string them together and create a festive garland
Could your windows use dome holiday flair? Use these handmade cuties to decorate your windows!
Use them as a centerpiece on your dining table.
Add them to your holiday wreath for a handmade touch.
Use them as decorative accents for gift wrapping.
Enjoy the warmth and charm these lanterns bring to your holiday decor! Head over to Fleece Fun for the FULL TUTORIAL. Make sure you check out other Handmade Saturday gift ideas at Fleece Fun!
Happy sewing,
Damjana
Are you looking for more handmade holiday ideas?
PERFECT! I have a few other easy and fun projects that you need to check out:
Or try out one of my most popular coin purse patterns that make a perfect Christmas gift for any age: the TRIA coin purse.
I wish you a merry handmade Christmas!