Air dry clay Christmas decorations
are an easy Christmas crafting project both for kids and adults. Air dry clay is a versatile and an inexpensive material that can be used for nearly ANY crafting project (Check out
these cute diy Christmas cards
!), and is just perfect for making Christmas tree ornaments. Making homemade Christmas decorations is such a fun activity! Check them out here.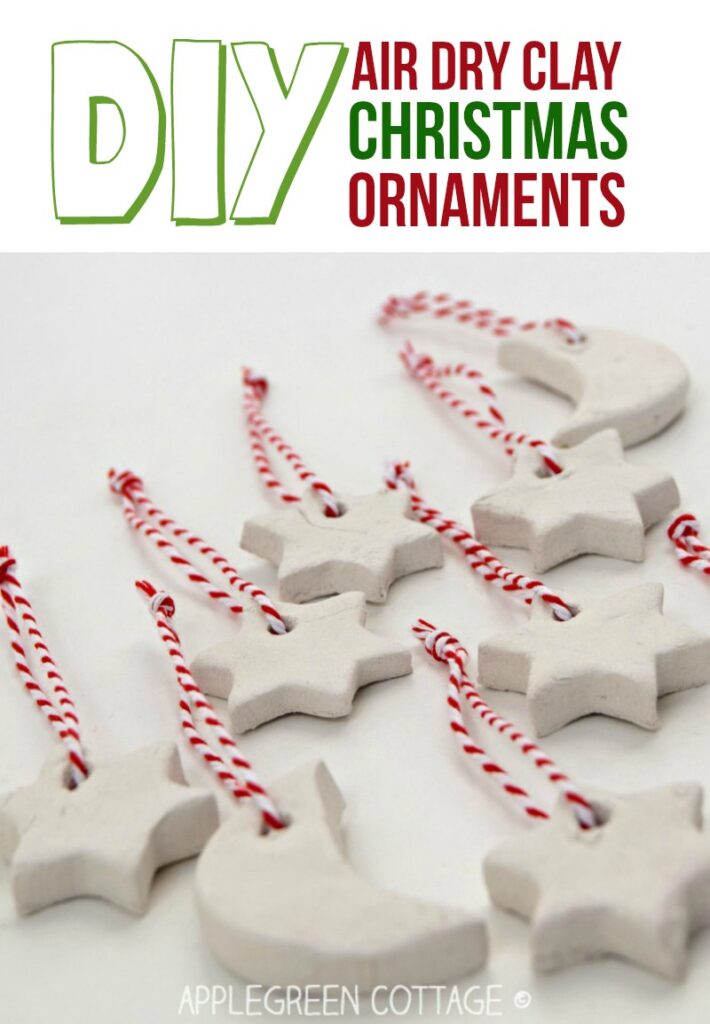 This post contains affiliate links. Thanks for your support!
Air Dry Clay Christmas Decorations
These clay stars would also make adorable DIY gift tags on your Christmas presents!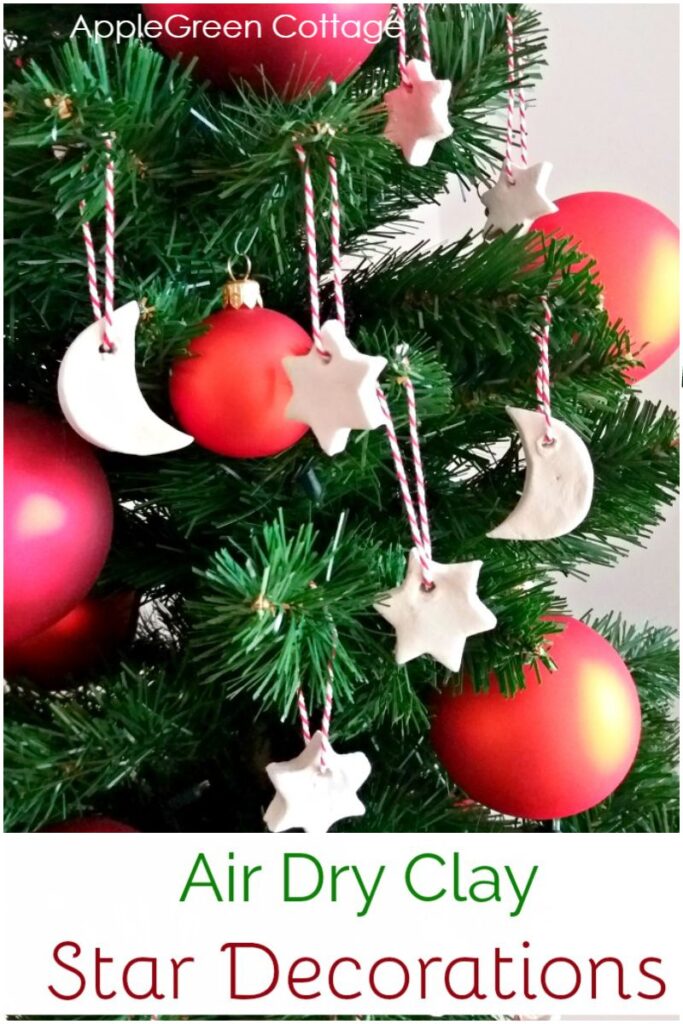 Since our kids were making the ornaments, they look a bit rustic, not as polished and even as a machine-made ornament would look like, which I love! If you want a smooth surface, you might want to polish them either when wet or sand any rough edges when dry.
Actually, there must be as many options as there are crafting enthusiasts out there: emboss them, paint them, stamp them, or sprinkle with decorative glitter, make them tiny or large, add ribbons or twigs, there are nearly no limits to your creativity. Here's just a basic version, totally suitable even for small children to enjoy Christmas crafting. Here:
Supplies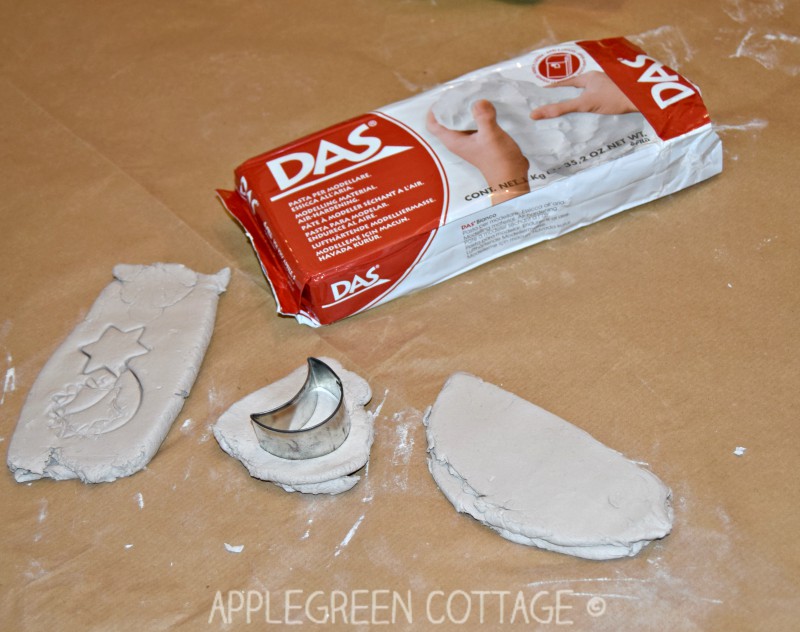 DAS Air Hardening Modelling Clay (air drying clay)
a rolling pin
star shaped cookie cutter
ribbon or twine
Air Dry Clay Star Decorations - Tutorial
1. Open your package of air drying clay - you only need a portion of it, better work in small chunks to avoid drying it too quickly.
2. Knead the clay a bit to soften it, then pull out your rolling pin and roll it out evenly to about 5mm thick.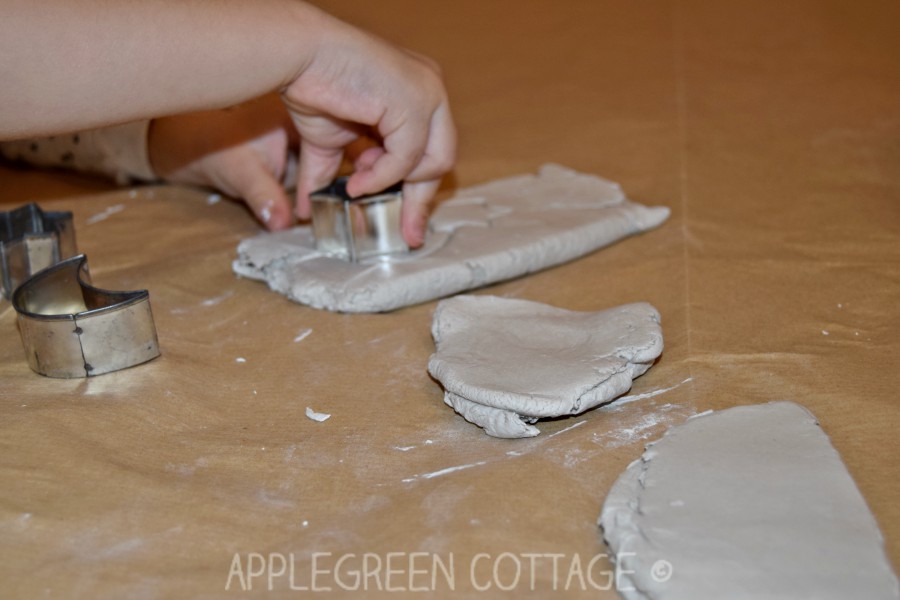 3. Using your chosen cookie cutter cut out your clay shapes.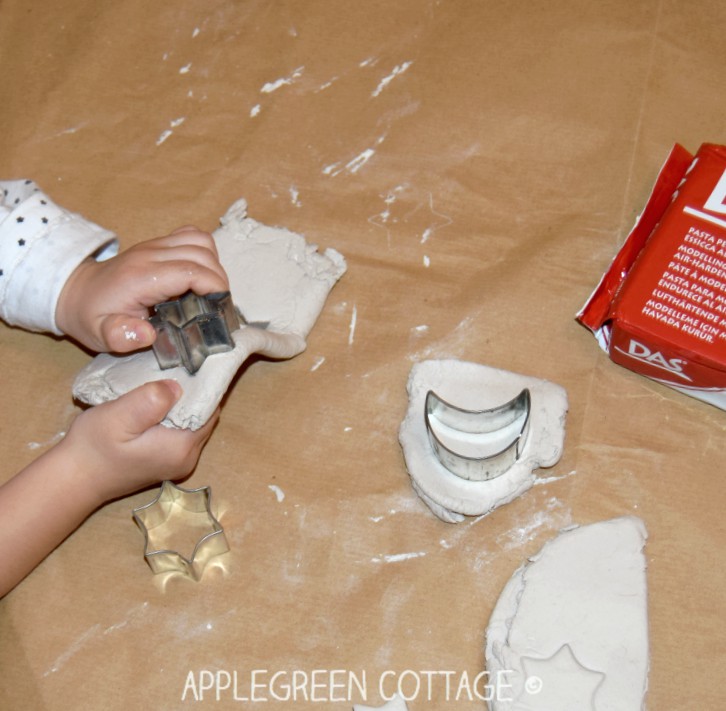 4. Carefully peel away any excess clay. Carefully wrap any leftover clay in a plastic bag, so it doesn't dry and you can use it next time, for another crafting project.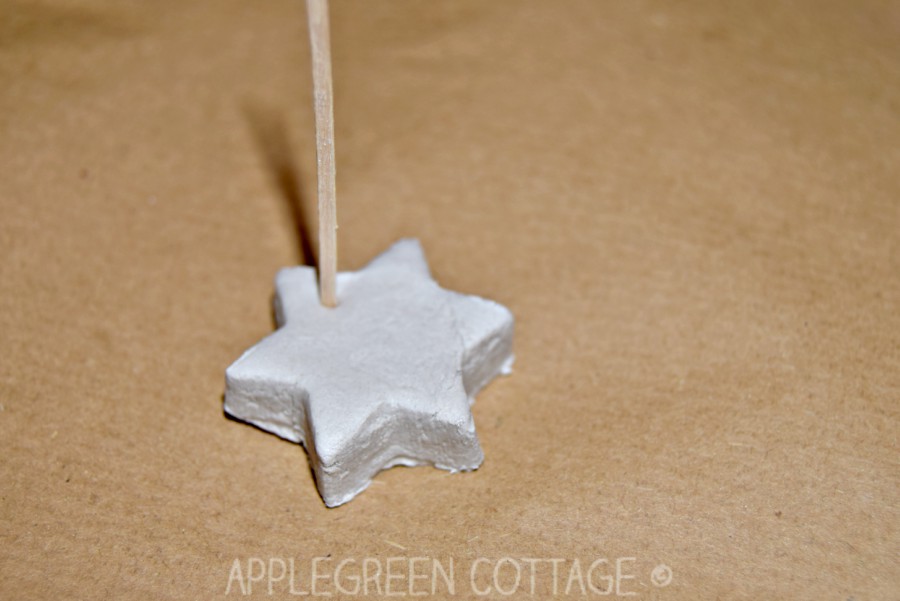 Make a hole in each star for hanging. We simply used a toothpick, but if you'd like the holes to appear even and clean, use a special crafting punch tool.
5. Leave to dry for a day at least. We left it for 2 days, just to be sure, as the clay might take a bit longer to dry if thick. The thicker the clay, the longer it will take to dry.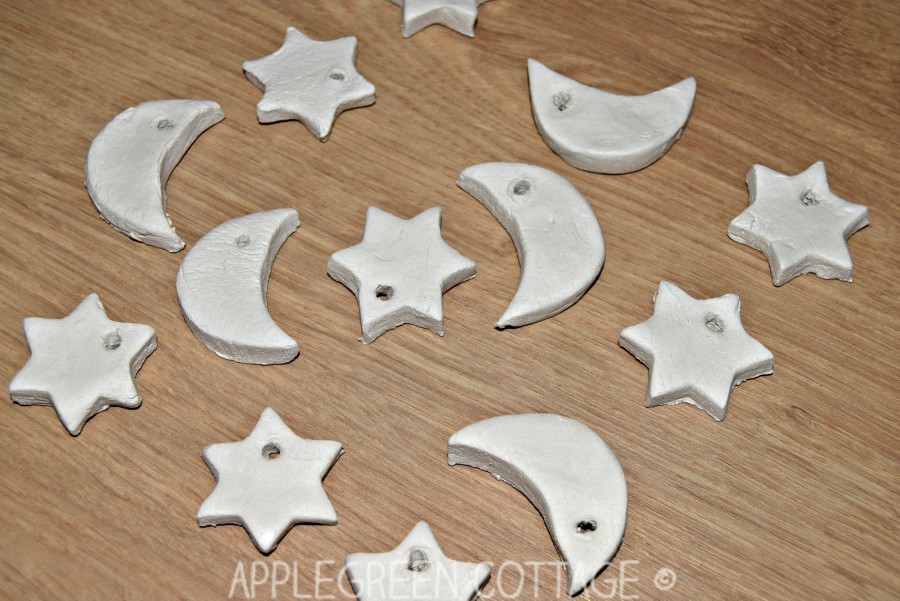 6. When dry, you can paint it using simply watercolors, or, if you want to make sure there's no paint residue, use acrylic paint. I loved the natural white so much I decided to leave the ornaments white.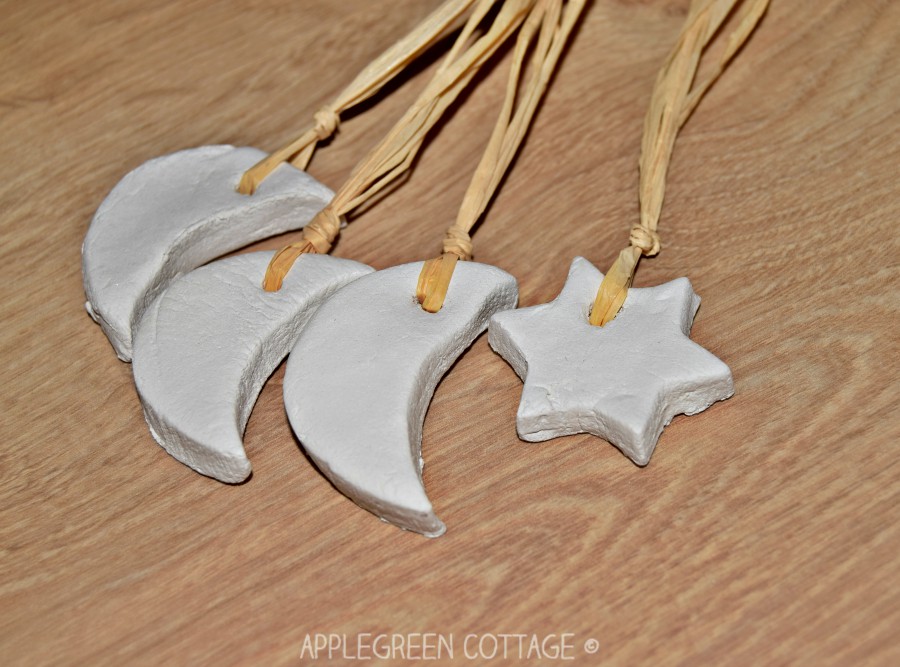 7. Thread on a piece of ribbon and hang on your Christmas tree. Or give as a cute DIY Christmas present. Or use them as gift tags!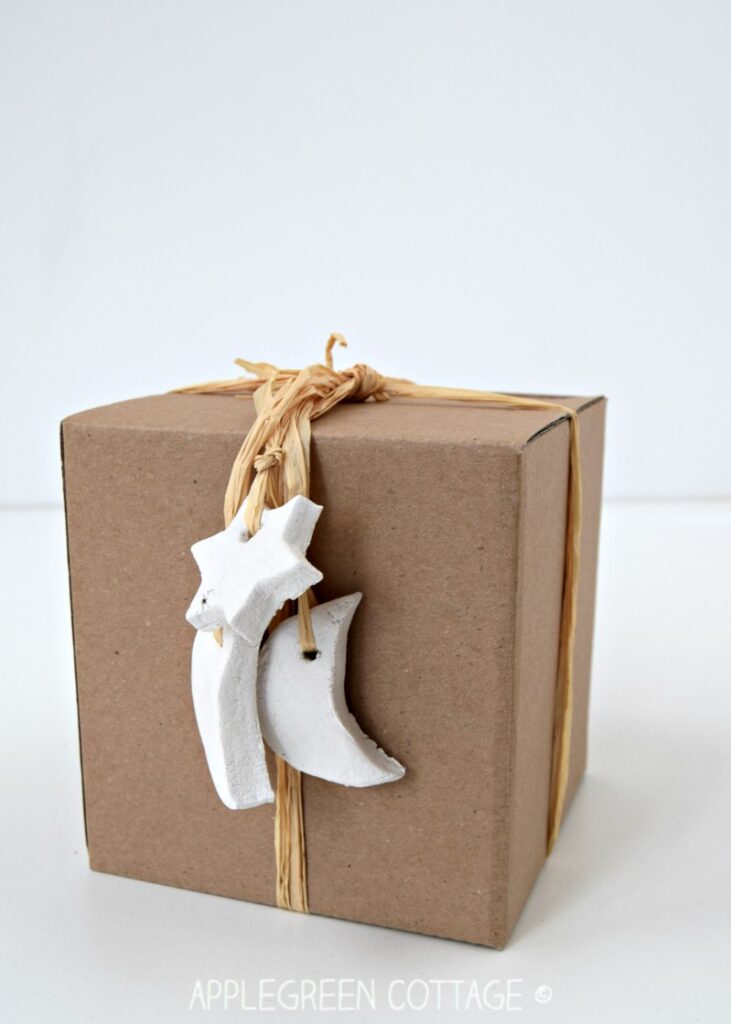 Save for later: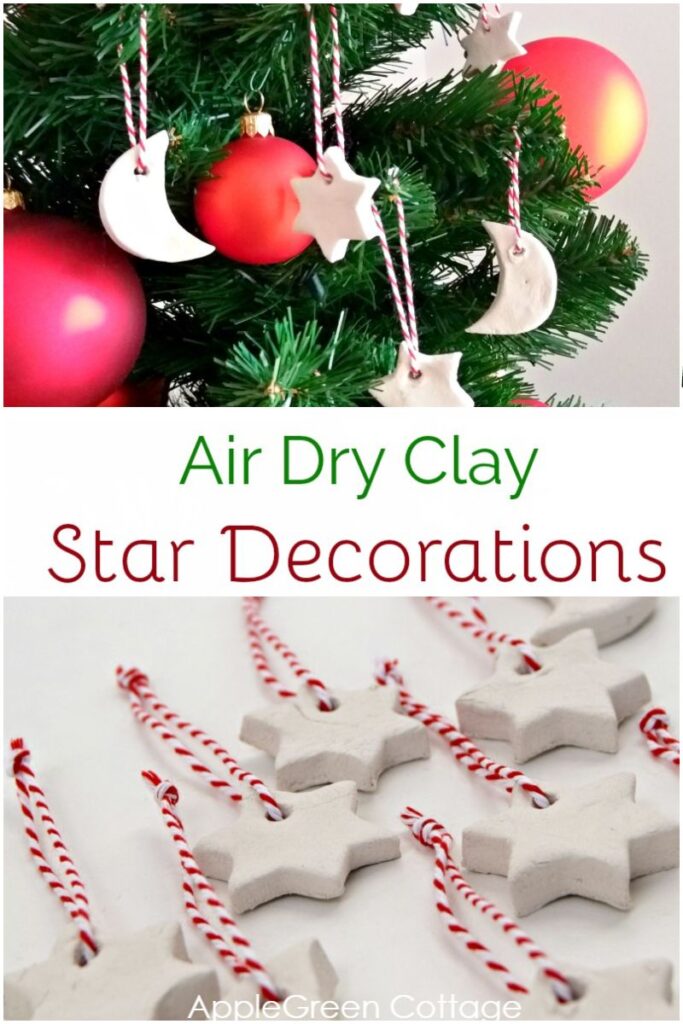 And if you haven't yet done your gift wrapping, you'll probably need gift bags - you have no idea how easy it is to DIY them! If you'd like to make your own (reusable and easy) gift bags out of fabric, check out this sewing project:
Why not make your own, beautiful DIY gift bags? It's
easy and quick
- and the boxed corners are made the EASY way! (The best sewing hack ever!)This gift bag pattern comes in
6 variations,
perfect to hold all your Christmas gifts. The PDF pattern has detailed step-by-step
instructions with lots of photos
, tips and a
Sew-to-Sell license
.
I can't wait to see what you make!
Merry Christmas!