Do you love creating presents yourself? Here are more than 10 easy diy presents, quick homemade gift ideas for you to try out. They are free and have step-by-step instructions, and are simple enough for anyone to sew. And so cute!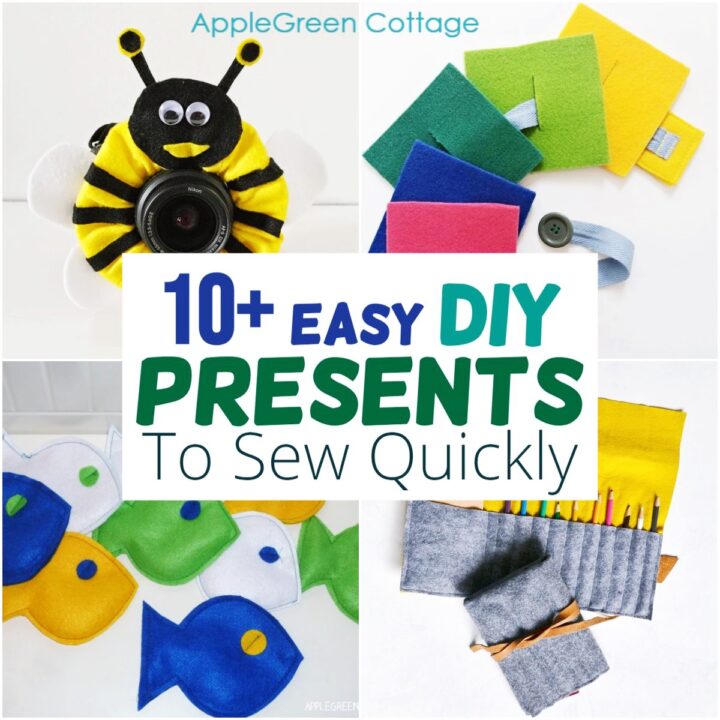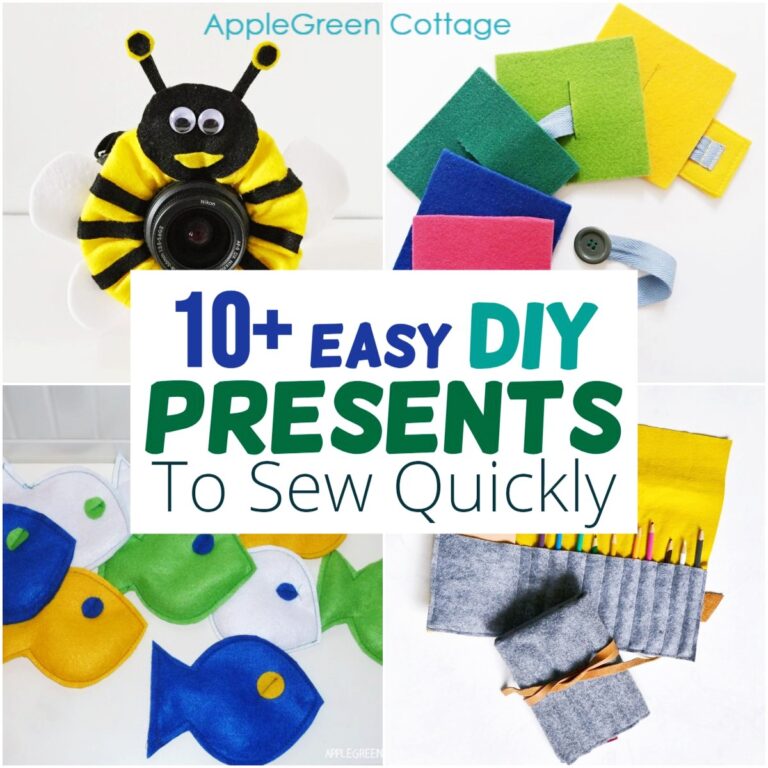 This post includes affiliate links. Thanks for your support. If you're here for easy sewing ideas, check out these too:
Are you looking for easy homemade gift ideas that are quick to sew? Check out these quick and easy diy presents now. I added several particularly with kids in mind, and some of these easy diy presents are for all ages. Choose your favorites!
Easy Diy Presents List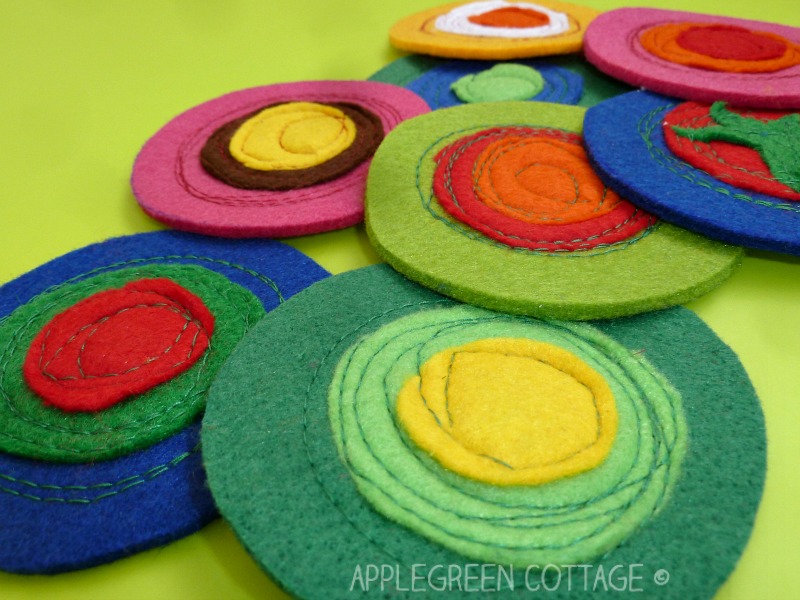 These easy felt coasters will be an eye-catcher at any party, and make a perfect homemade gift.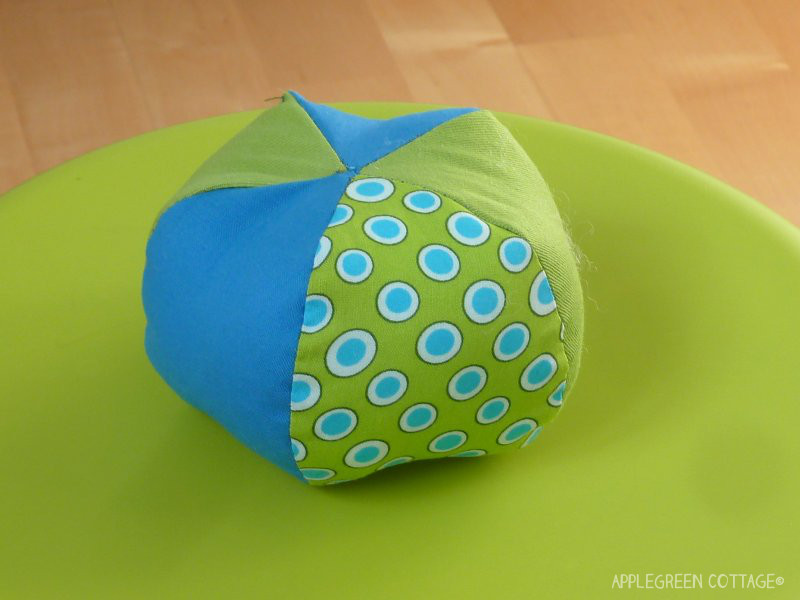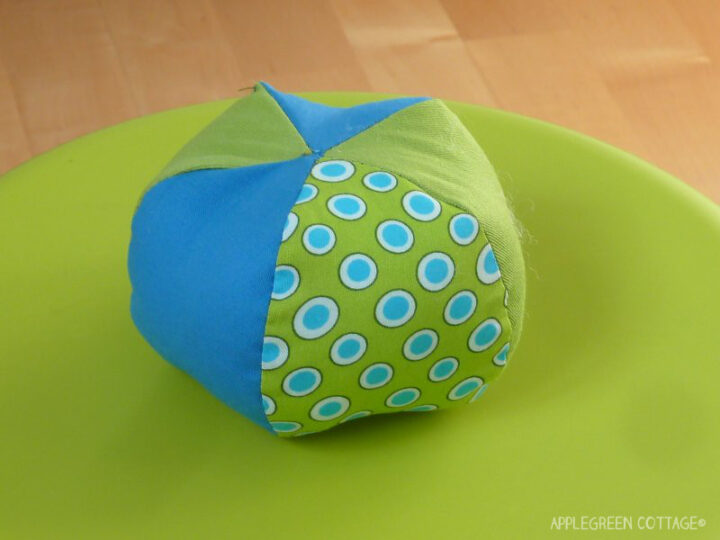 You can sew this soft toy for a baby in a really short time. And it's easy to make! Get your free PDF pattern here at ApleGreen Cottage - it should make it super easy for you to start your first sewing project!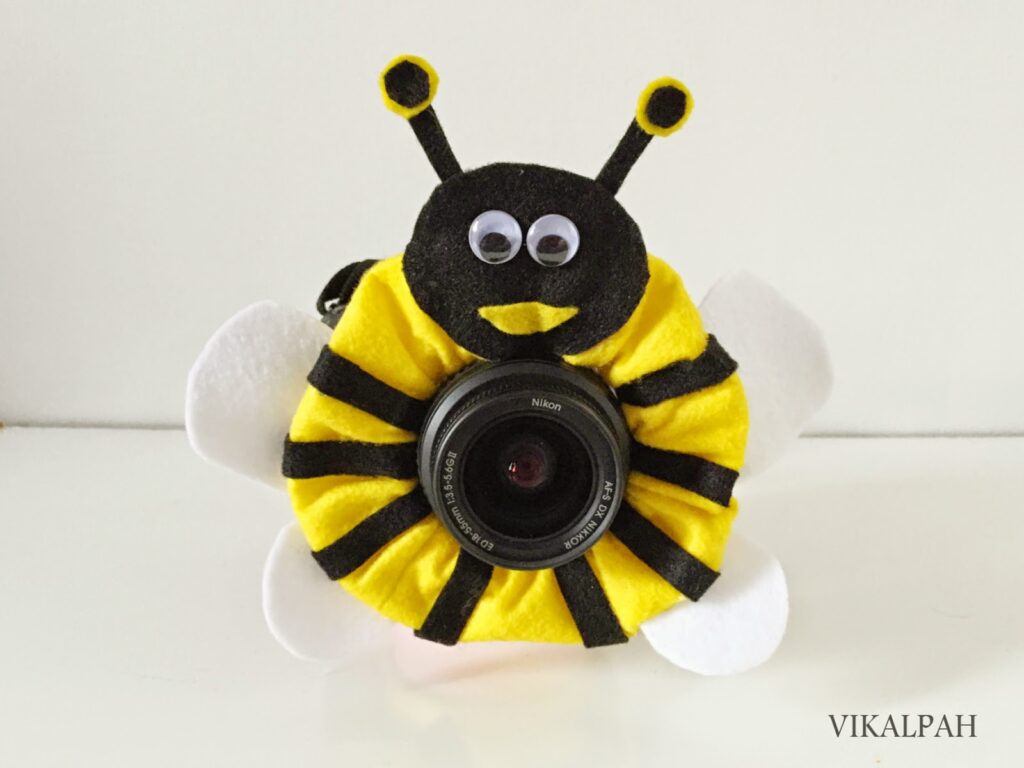 DIY Bumble Bee Camera Lens Buddy by Vikalpah. How cute is this bumblebee buddy? It makes a great DIY gift for friends with babies!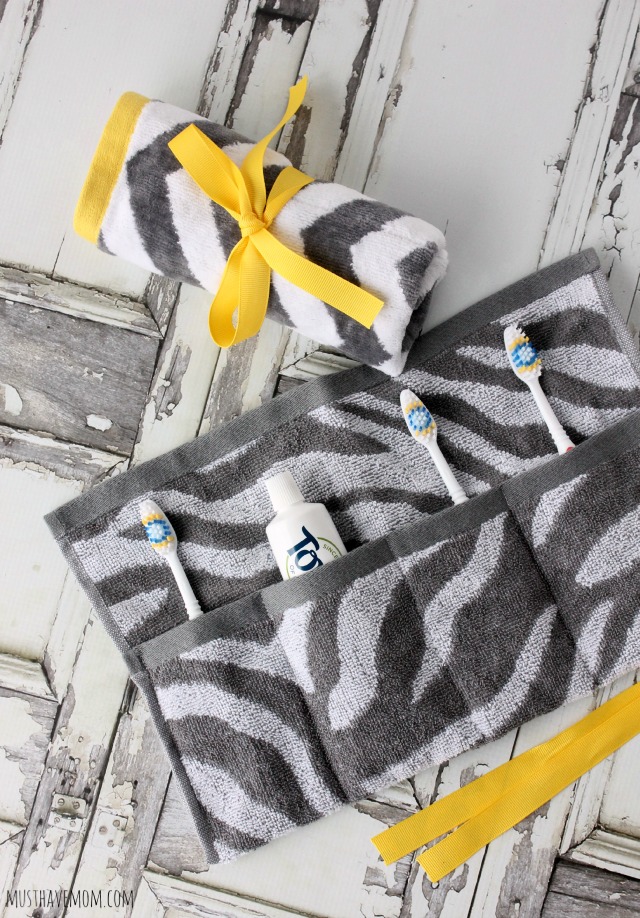 Now you can quit using your icky plastic bag for storing toothbrushes when you travel and make this easy travel toothbrush holder instead! Even better: if you make more of them, you've got several wonderful homemade gifts ready to gift!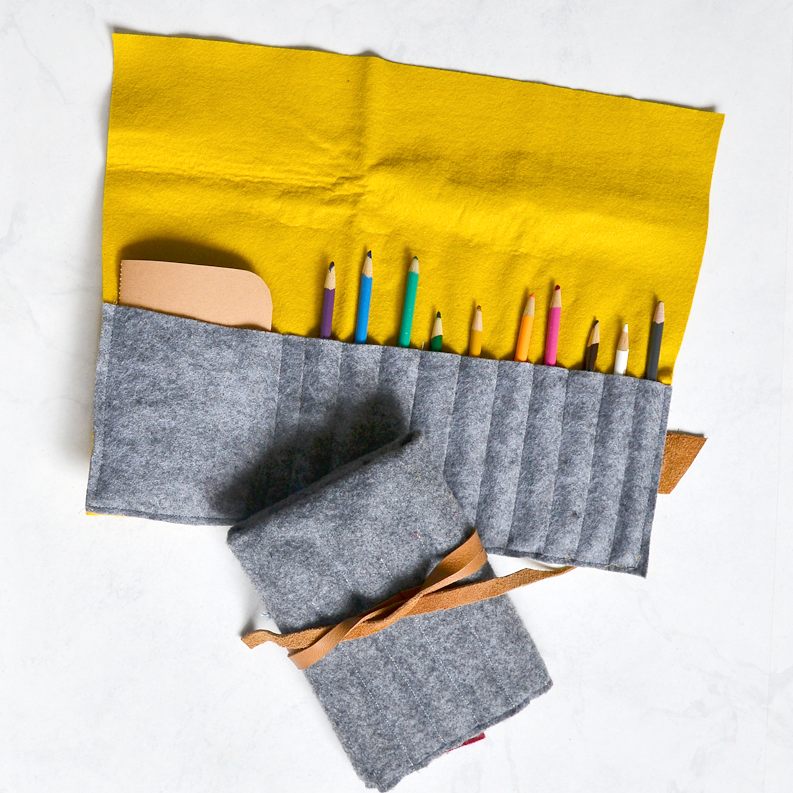 This beginner-friendly pencil roll case can be a great gift for kids. Fold, tie off and you're good to go!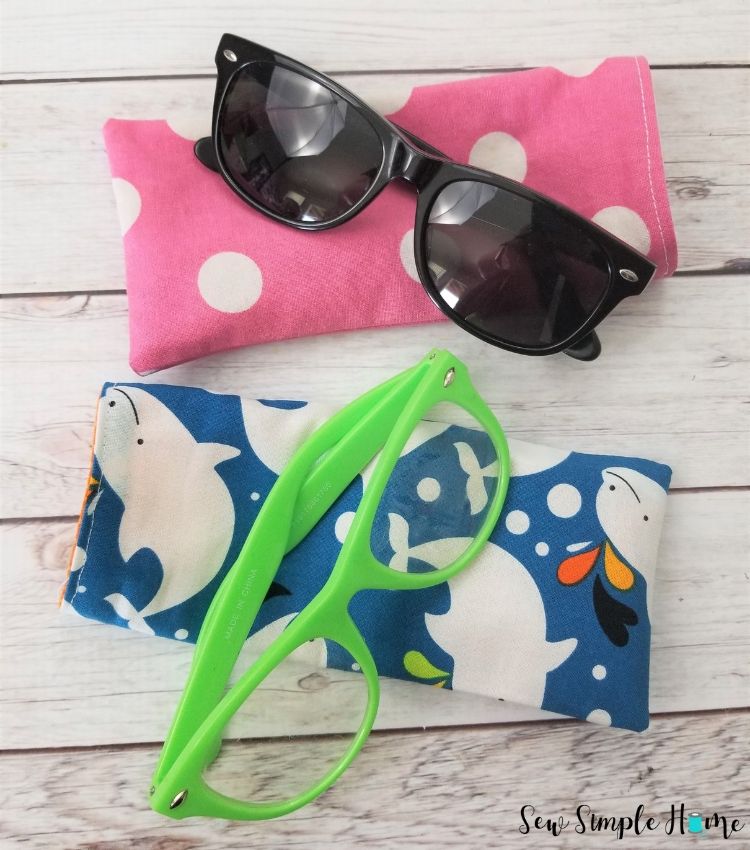 Make this easy pouch to protect your sunglasses from scratches.
Got any faux leather scraps? Use them to make a card wallet - here are two designs for you to choose from: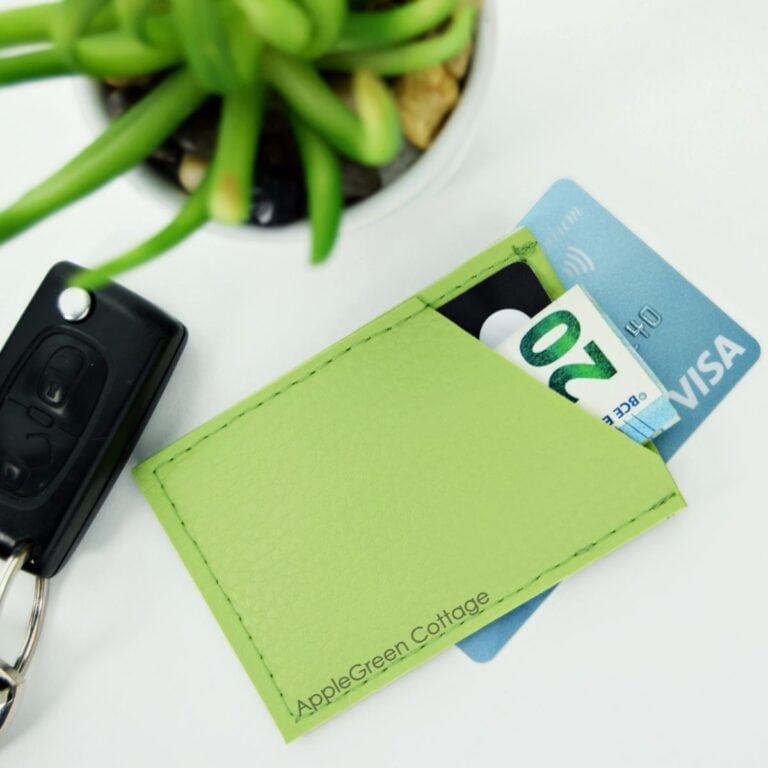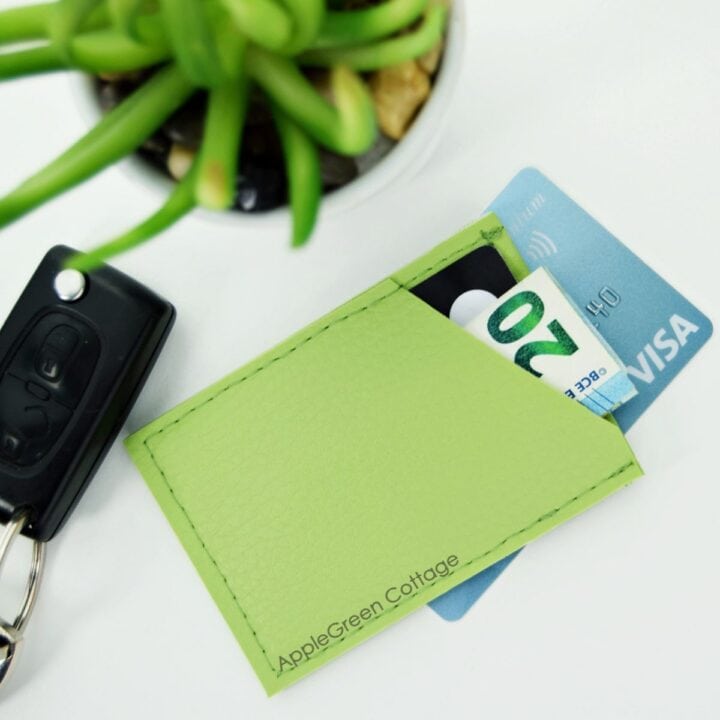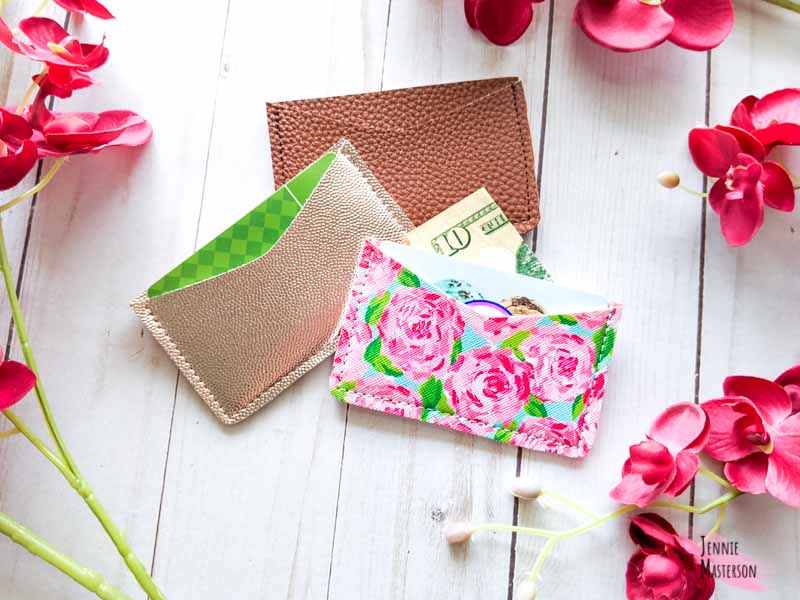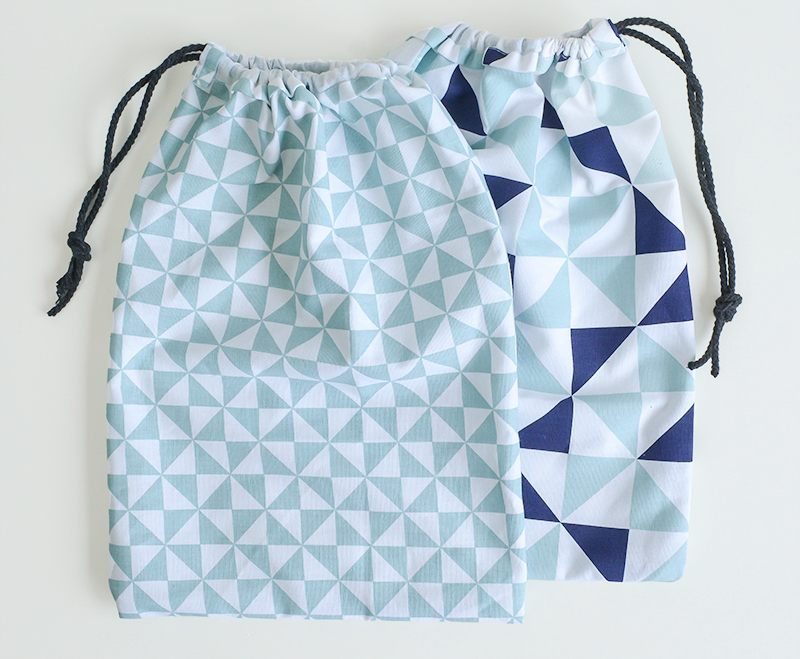 Turn tea towels into these handy bags - they'd make perfect bread bags!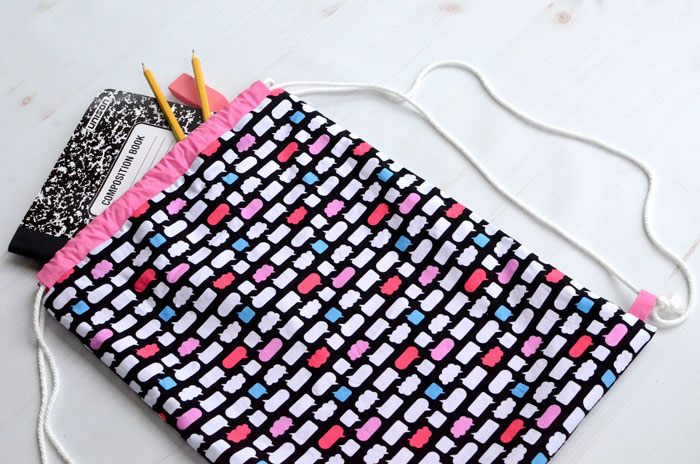 How cute is this one! This diy backpack will require a few more seams but it's still doable for a beginner. Use the free tutorial here!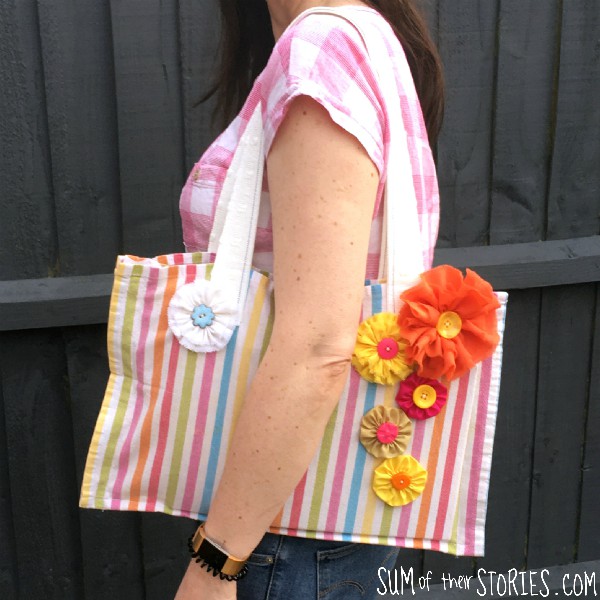 Key chains and keyfobs are always so good to have. All sizes, all ages. See two ways to diy a fey fob, both are easy. The first one is mine and made with keyfob hardware. If you haven't got any hardware, make one using an additional fabric scrap - see it below, from my friend Emily.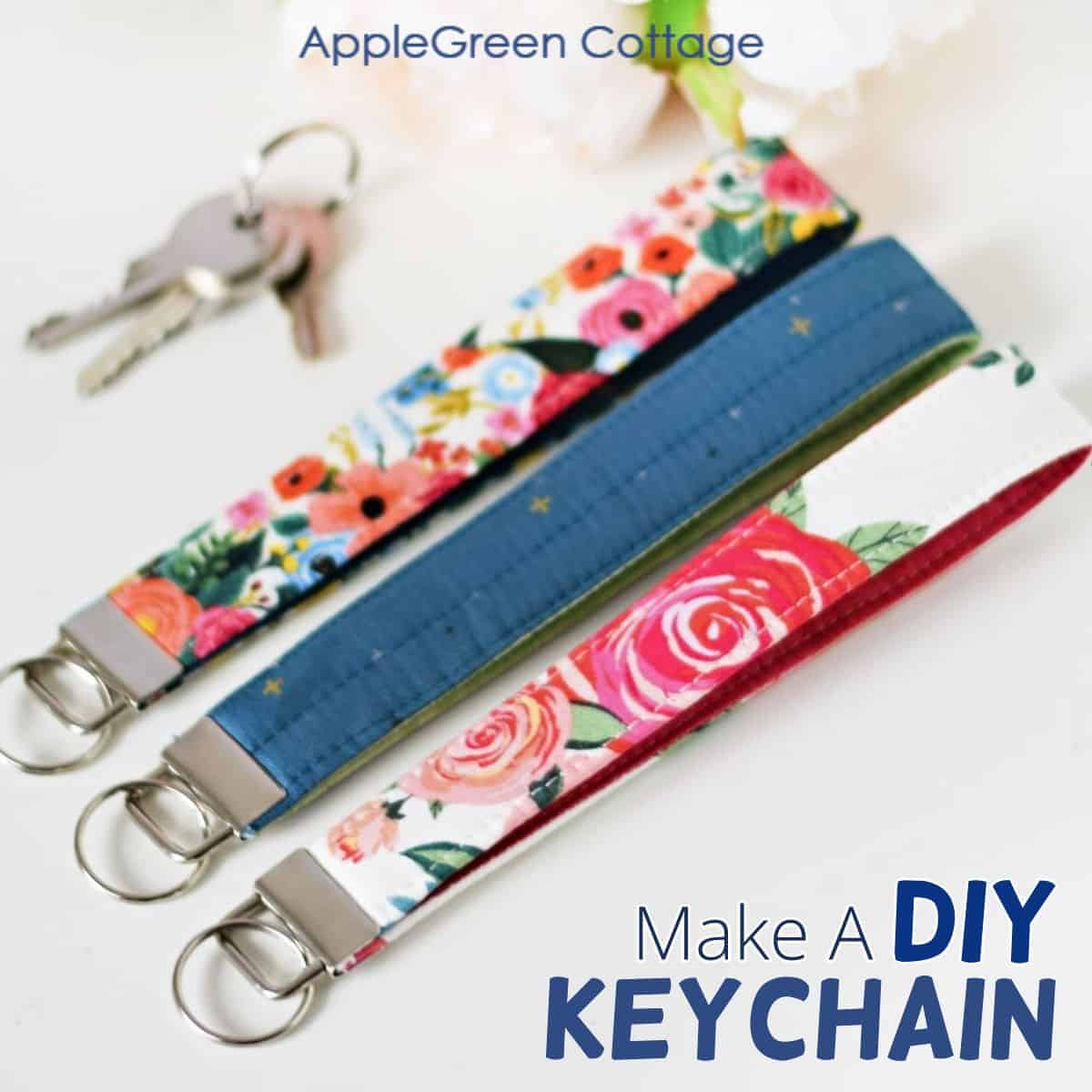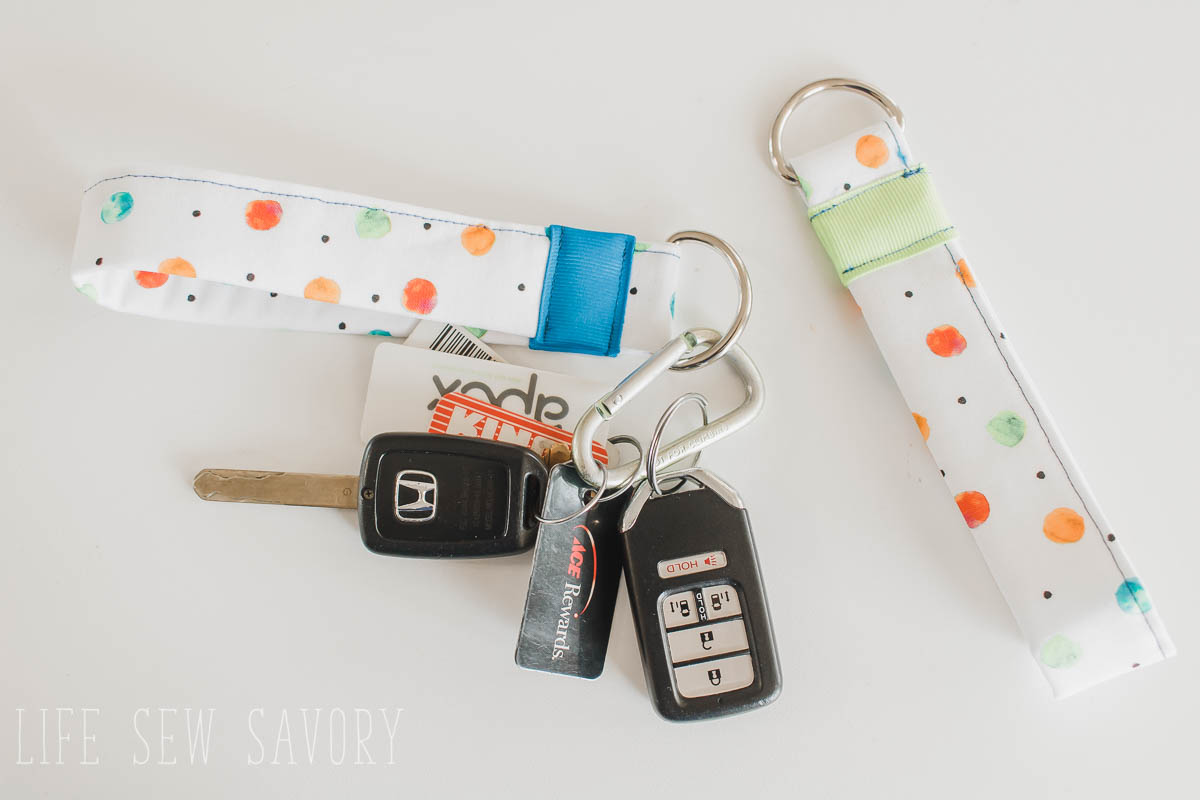 A set of no-sew napkins can be all you need to make your table pretty: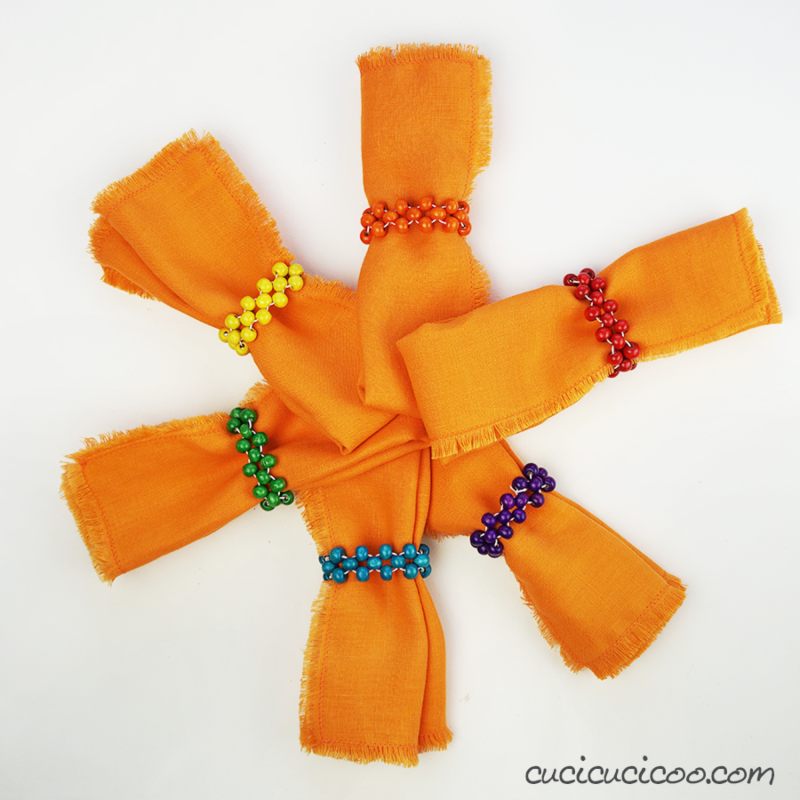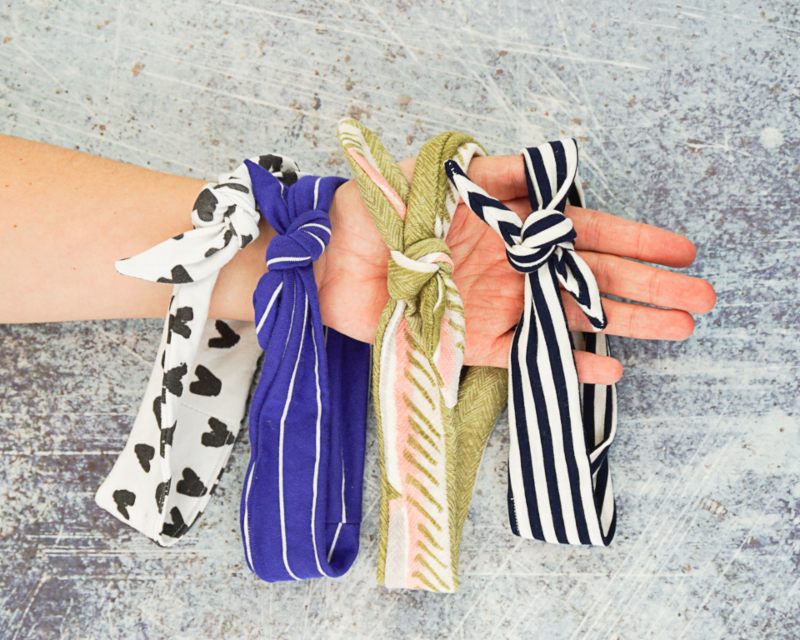 More Easy Diy Presents To Sew For Kids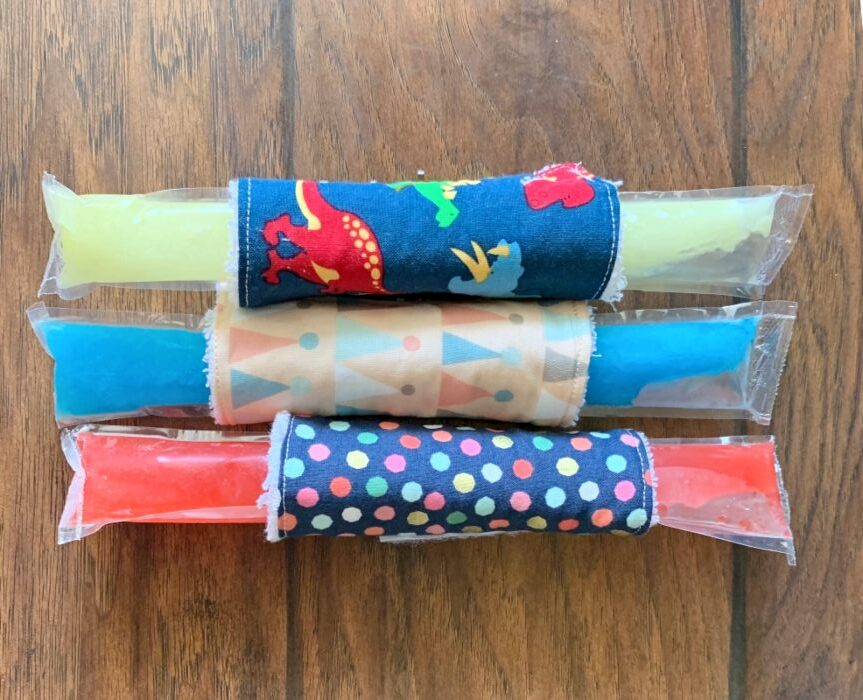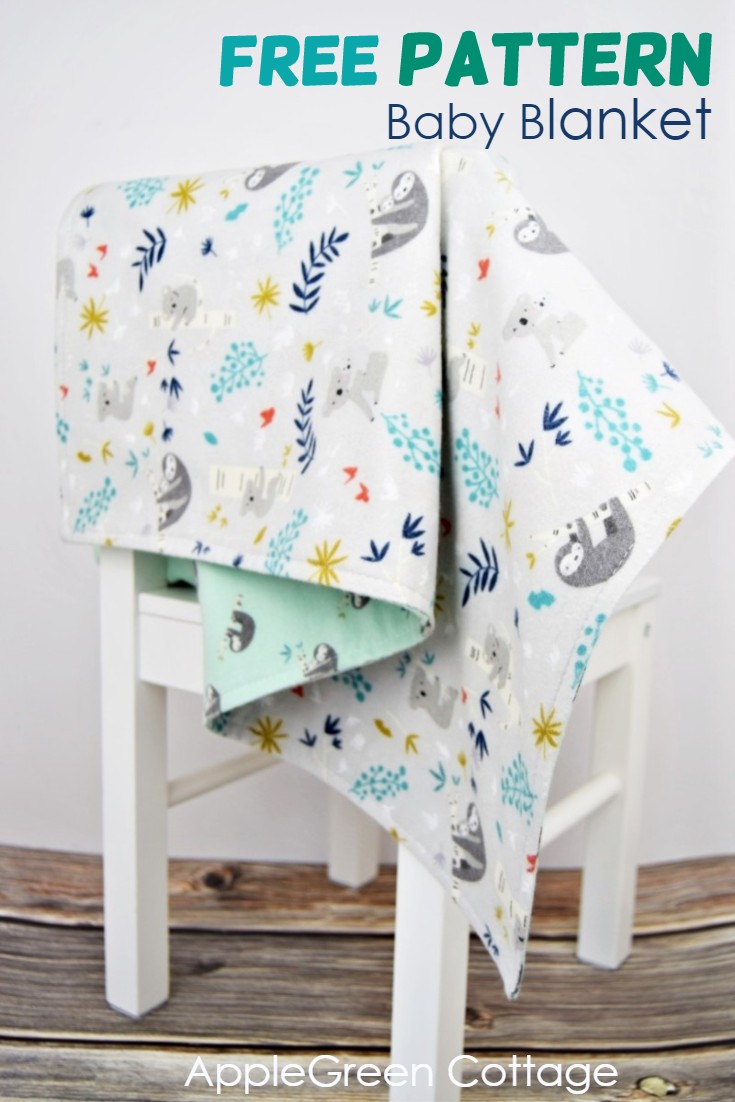 If a friend of yours has had a baby, this is a perfect baby welcomeing present! and the quickest baby blanket you can sew. Check out my step-by-step blanket sewing tutorial - easy and cute!
Easy Toys To Sew Quickly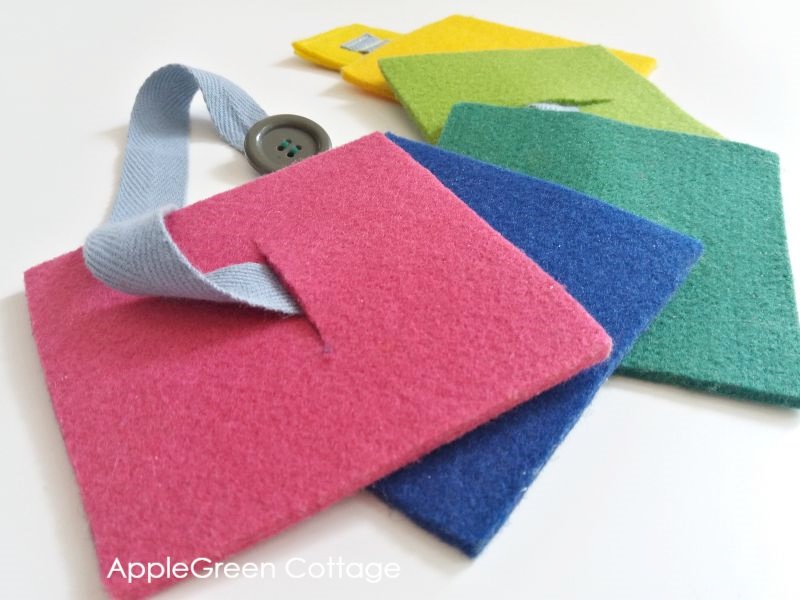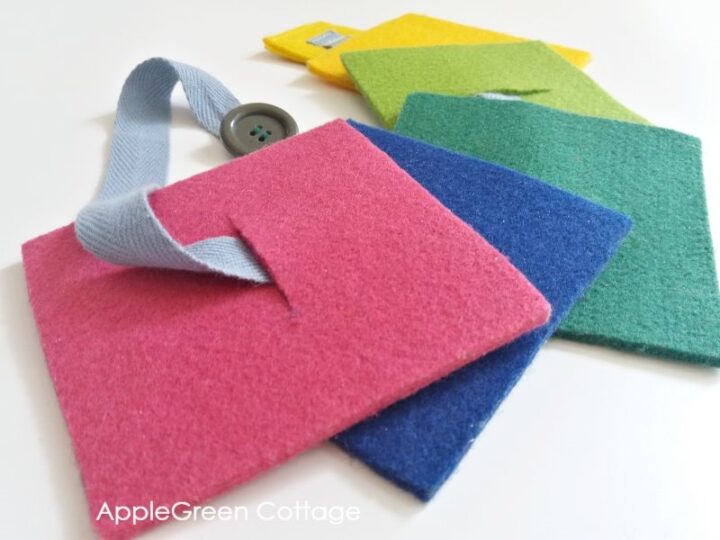 ​This colorful felt button snake is made in a moment, requiring hardly any sewing. Easy and fast to make - a perfect gift!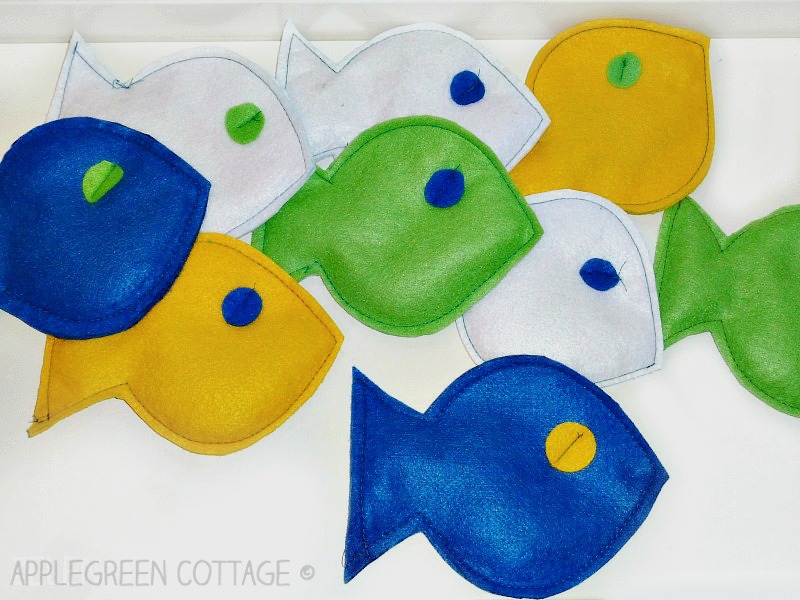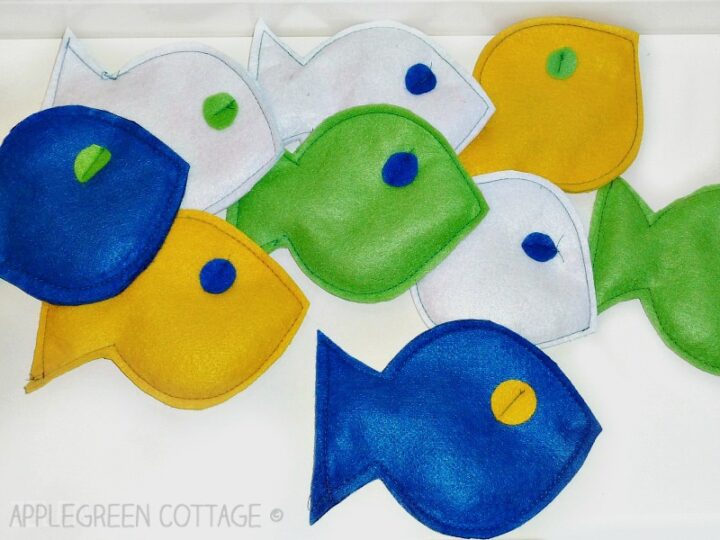 These felt fish for kids are made quickly and can be reused for a number of indoor activities to release some of the excess energy children have when confined indoors during bad weather. They are perfect for a bean bag tossing game and make an awesome gift for toddlers!
Felt Giraffe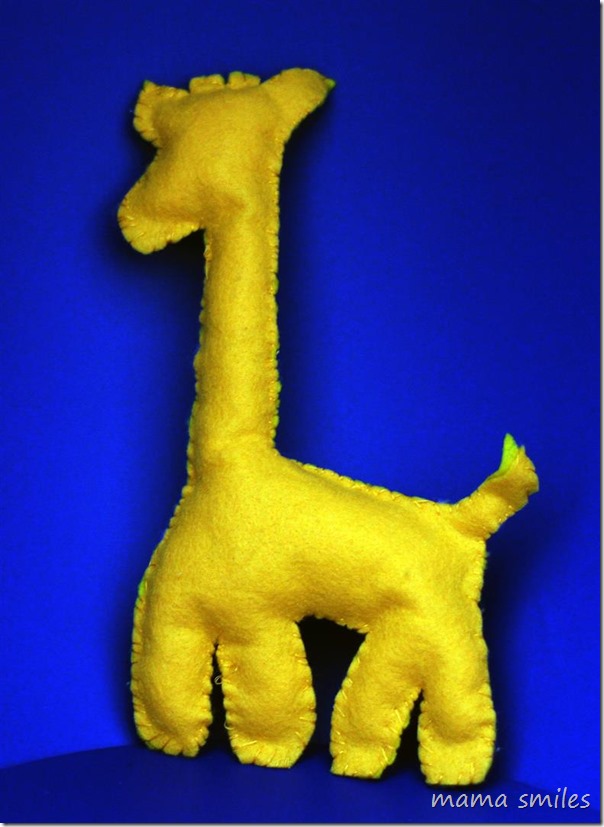 This cute giraffe sewing pattern by Mama Smiles is simple enough and a great kids' sewing project. Visit the page to get your free giraffe pattern.
Sometimes the simplest things turn out to be the best presents. Like this sweet little bookmark made out of a few pieces of scrap fabric. It will only take you 15 minutes (or less!) to sew it, but it makes a perfect gift to an avid reader. A great homemade gift idea.
For those of you who love to create tiny embellishments, be it a brooch, a hairpin or a pretty addition to your favorite bag, this cute little fabric flowers tutorial by Maggie from Red Ted Art will be just what you're looking for!
These easy-to-follow tutorials make great little sewing projects for beginners of all ages. I hope you've already found your favorite.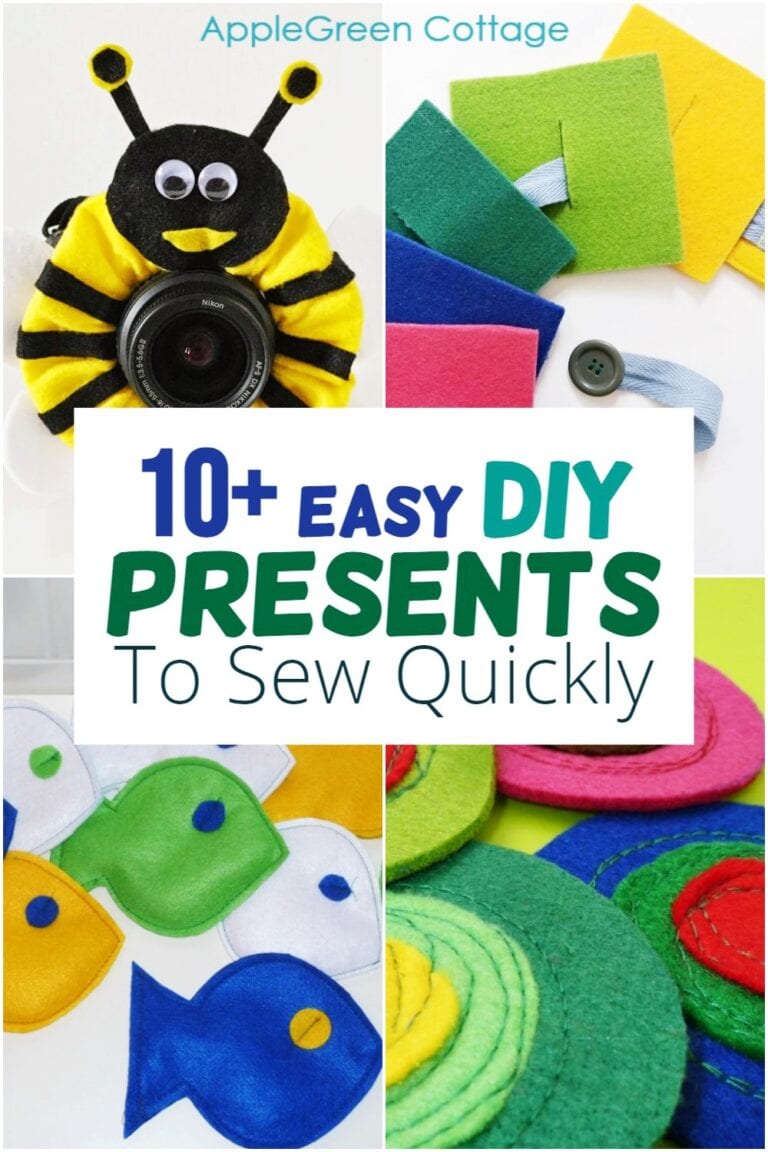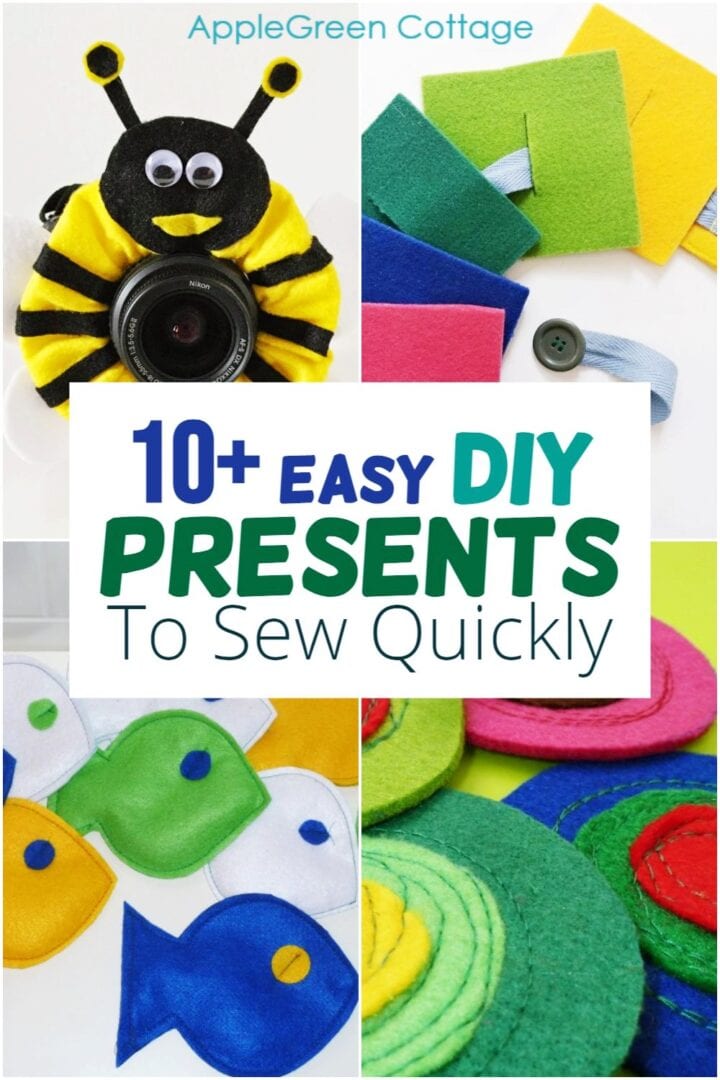 WANT MORE FREE TUTORIALS AND Patterns?
Get email updates and never miss out on new patterns, printables and tutorials:
Or check out this popular pattern in our shop: Ultimate Diaper Clutch - a perfect baby welcoming gift every new mom would love to get!