Make origami Christmas ornaments using this fun, crafty tutorial. This year, I decided to post more than 10 new Christmas ornament tutorials with a free pattern bundle called Homemade Holidays - and this is one of them. Scroll down to see more!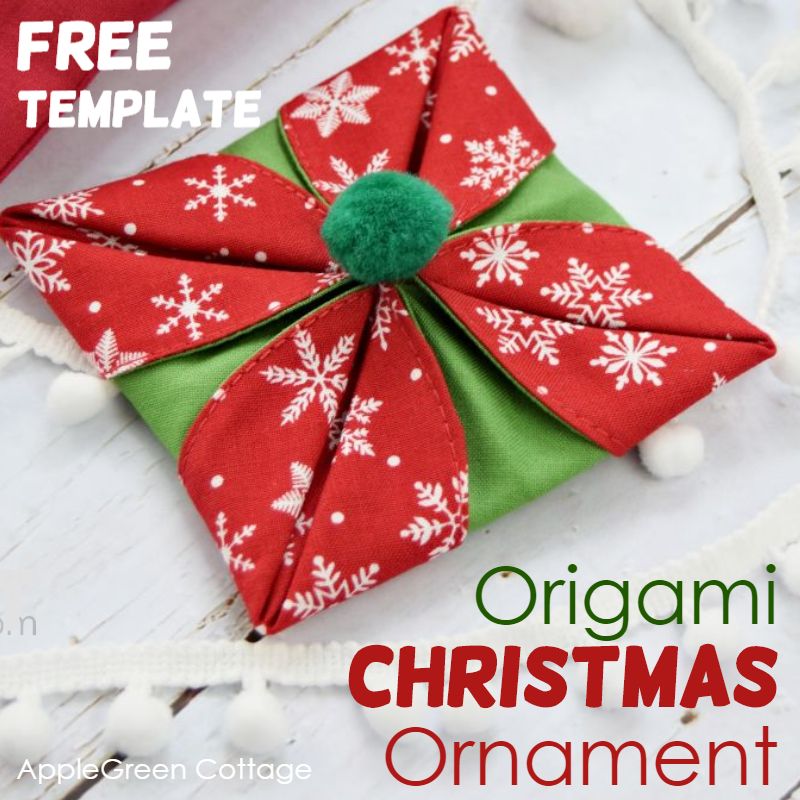 This post contains affiliate links. Thanks for your support.
What I love about these origami Christmas ornaments is how you can create diversity with just two fabric pieces. And how they look so intricate but are simple to make. They involve sewing a circle and a few hand stitches. The rest is just so easy!
I first saw similar ornaments a while ago. They used a Japanese folding technique but those required precise measuring of a few subsequent folds. Not so much for me. I wanted an easier way. And ta-daa!
This way I'm showing here is easier for me, and I don't need to be too precise. Easier may be better, what do you say?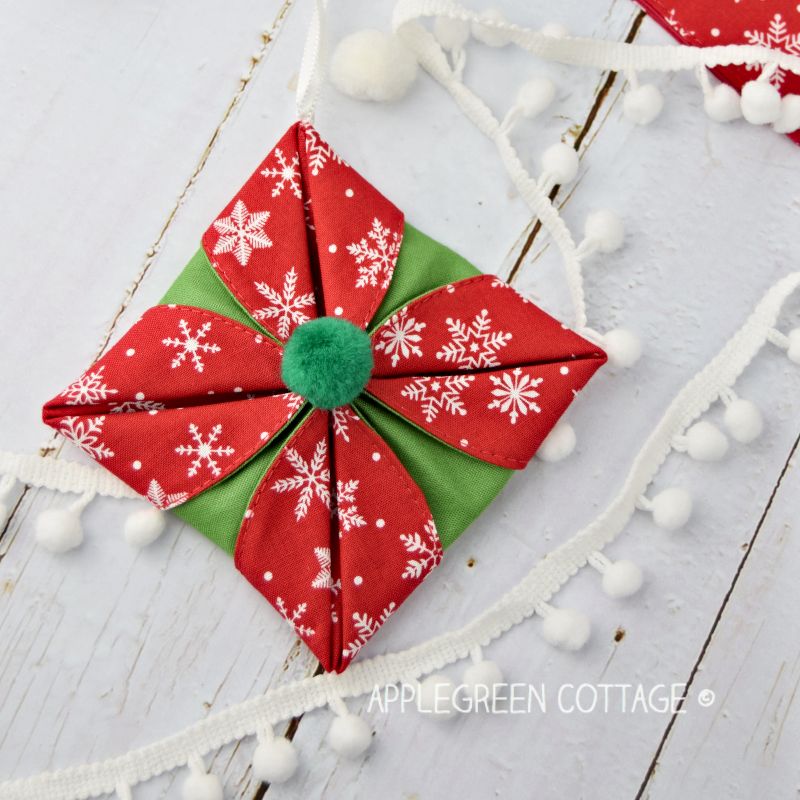 If you like these easy Christmas origami ornaments, check out more tutorials here:
How To Make Origami Christmas Ornaments
First, take a quick look at the slideshow form of the tutorial, to get a feeling of what the project is like:
Supplies:
two 8-inch squares of fabric in contrasting Christmas prints
a pompom for embellishment
7" - 10" ribbon for hanging
matching thread, sewing machine, scissors, needle, iron
Free circle template: Feel free to trace a plate or use the template from my Homemade Holidays FREE Patterns Bundle - it's FREE for all and contains more than 10 free Christmas sewing patterns. All made for you!

UPDATE: MORE templates to be ADDED to the Homemade Holiday FREE Pattern Bundle!- Join our mailing list here, so you don't miss out on any new tutorials!
Steps
How To Make Origami Christmas Ornaments - Step 1
Cut two 8-inch circles out of the two fabric pieces. Either trace a plate or use the circle template that's included in this FREE Homemade Holidays Pattern Bundle in my shop. The template has quarter markings that should make your project even easier. No coupon code required: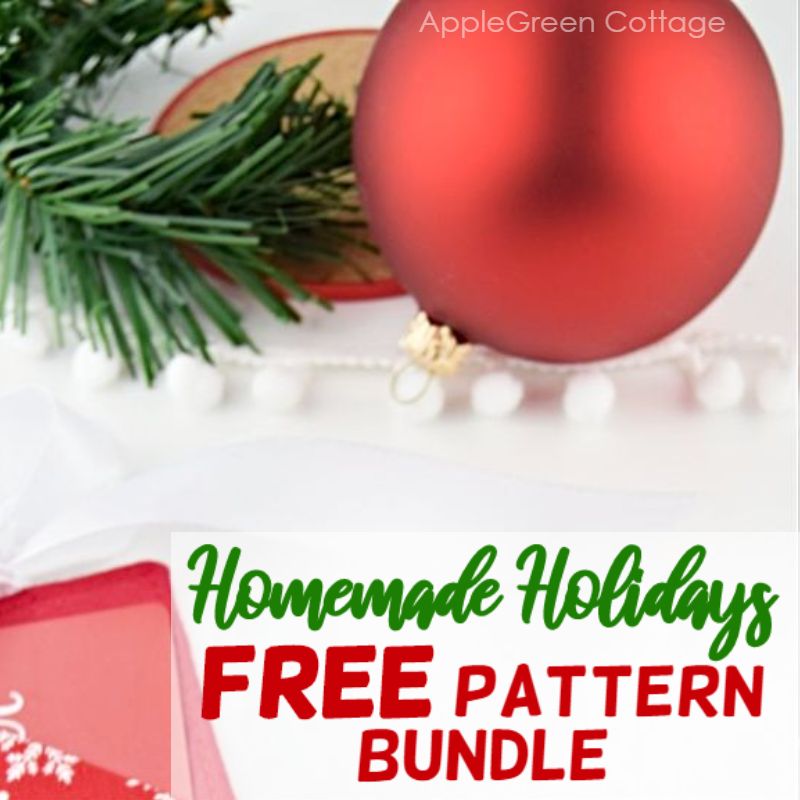 How To Make Origami Christmas Ornaments - Step 2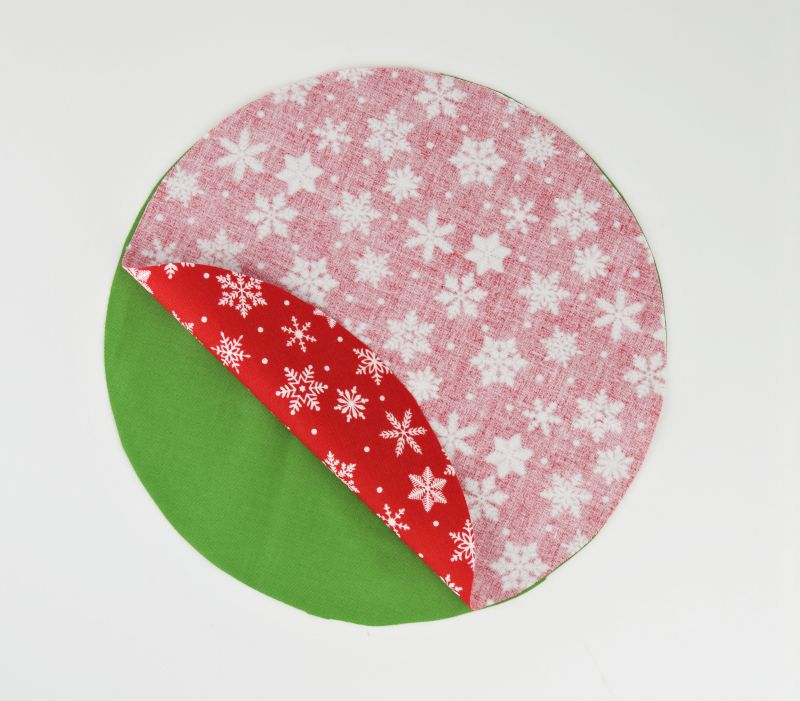 Place them right sides together and sew around using a ¼" (7 mm) seam allowance, leaving a few inches open for turning: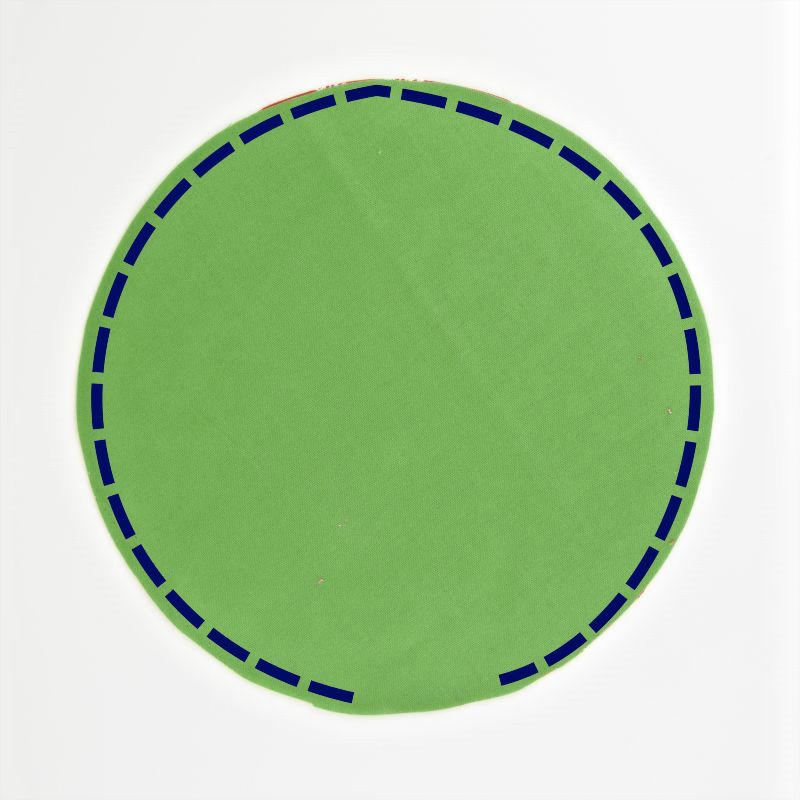 How To Make Origami Christmas Ornaments - Step 3
Turn right side out, press and edgestitch all the way around, closing the turning hole too: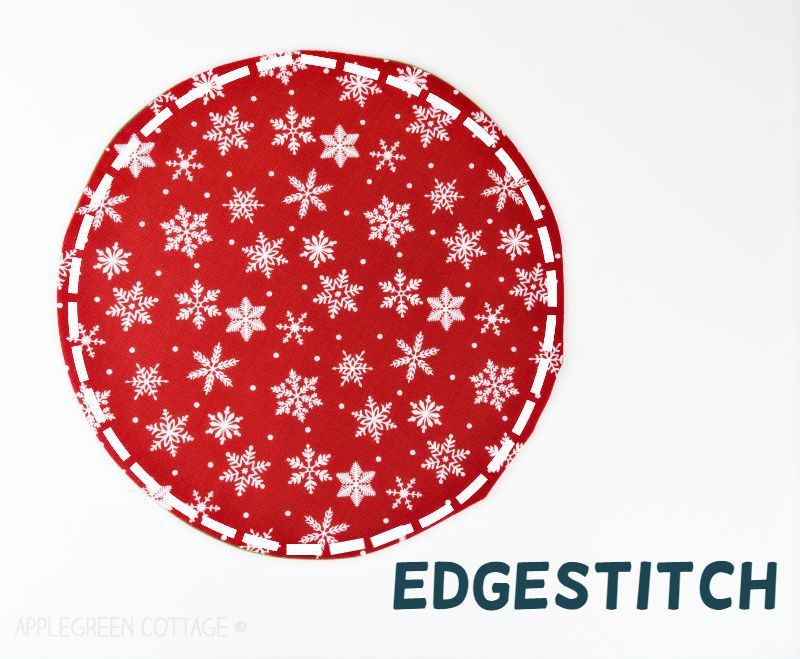 How To Make Origami Christmas Ornaments - Step 4
Start folding: fold the circle in half so the main fabric will be on the inside of the fold. I wanted my RED fabric to show in the finished item, so I made sure to hide it into the fold. Press. Then fold again in half so you get quarters. Press well again: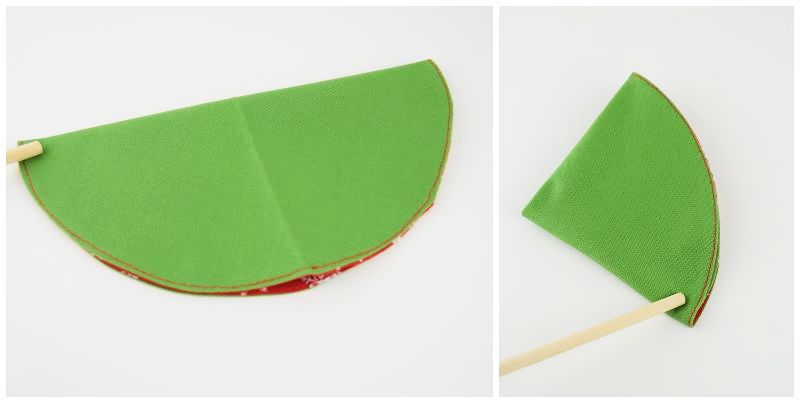 How To Make Folded Christmas Ornaments - Step 5
Quarter marks are visible now - you should have four folds. Then hand-stitch the ends at the opposite marks together; first two: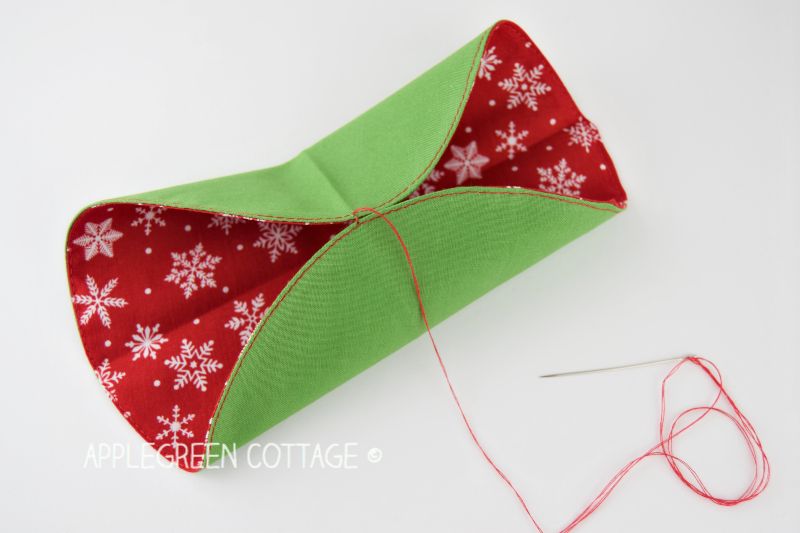 Folded Christmas Ornaments - Step 6
Then the other two. Leave the needle on the thread, you'll need it to sew on a pompom: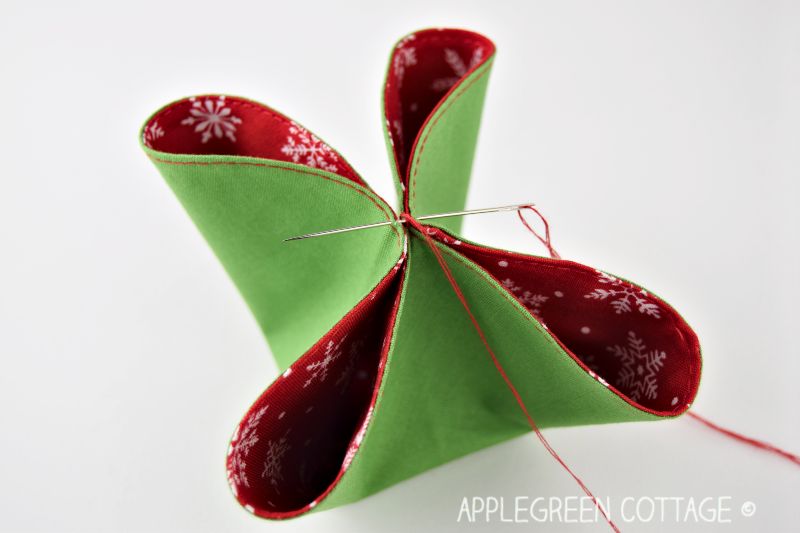 How To Fold the Origami ornament- Step 7
What you have now is the central point - you'll want this one to lie flat. Place the piece on a flat surface, flattening the back and the sides: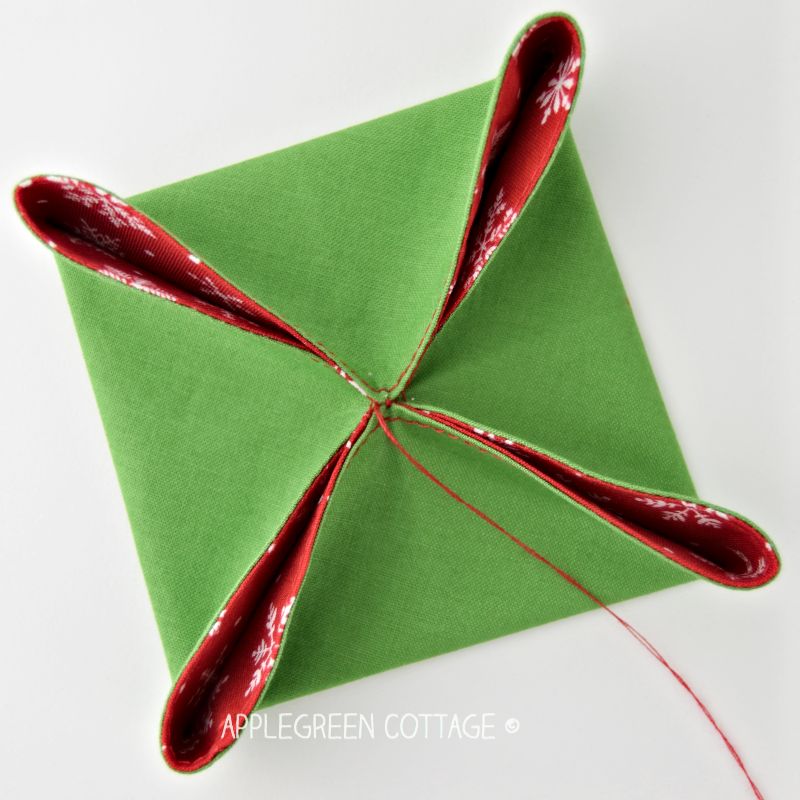 Fold Back the Corners - Step 8
You'll see some extra fabric on corners - fold these to the back side: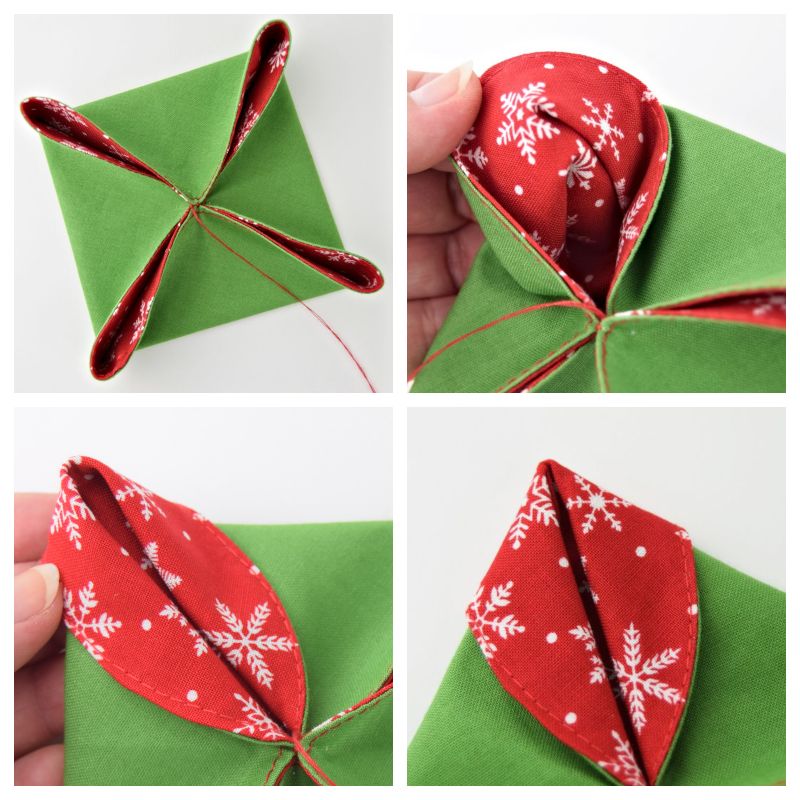 Finishing touches - Step 9
Use the (still threaded) needle and the remaining thread to sew on a pompom or some other embellishment - place it right above the center front the circle edges were sewn together: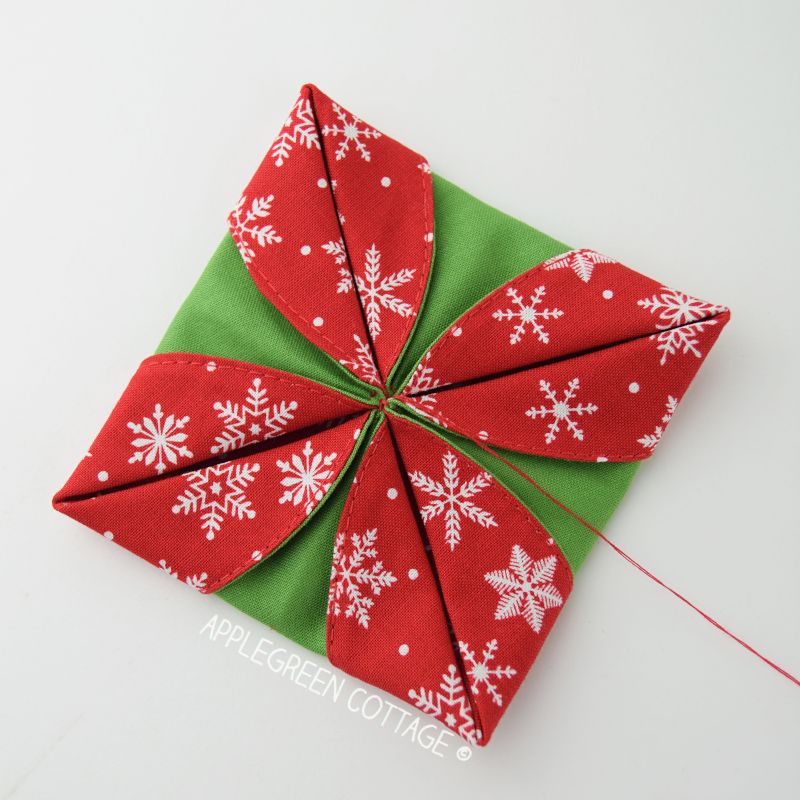 Add the ribbon - Step 10
Last thing to do: attach the ribbon to one of the corners, hang and admire!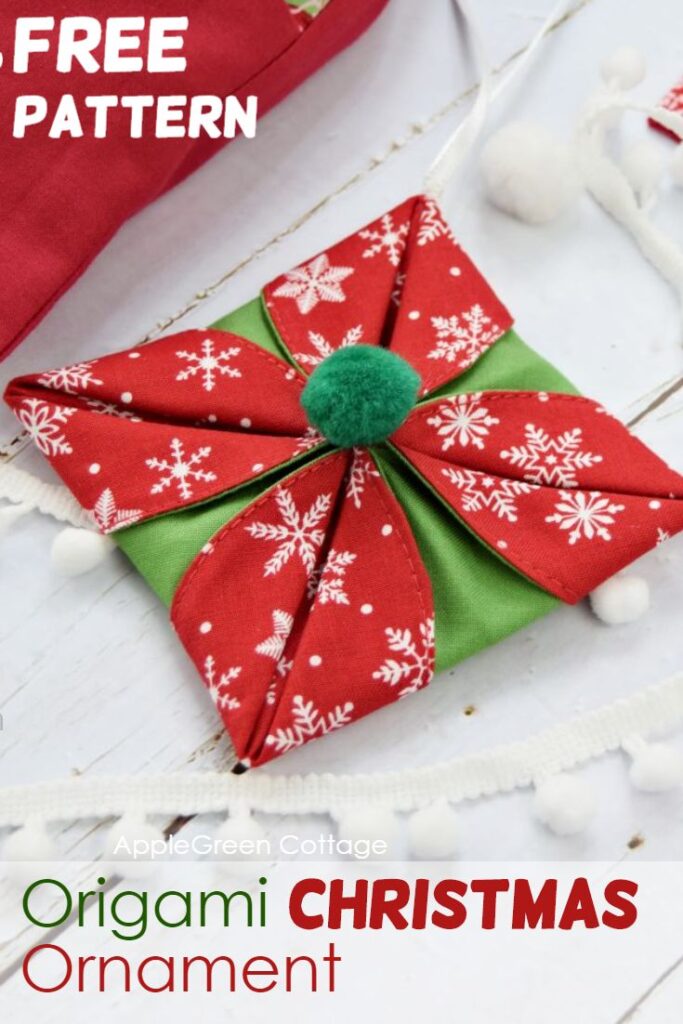 If we didn't have tons of other handmade ornaments, this would be an easy way to decorate the whole Christmas tree, using just this pattern.
Scraps in two colors, this simple tutorial and a plate to trace - or the free circle template from the FREE Bundle (here), that's all you need! Speaking of homemade Christmas ornaments, please remind me if I forget to post a whole list of links to my free tutorials. There is a gazillion of those on AppleGreen Cottage from the past years!
Make sure to save the project for inspiration - and so you find all the free templates when you need them: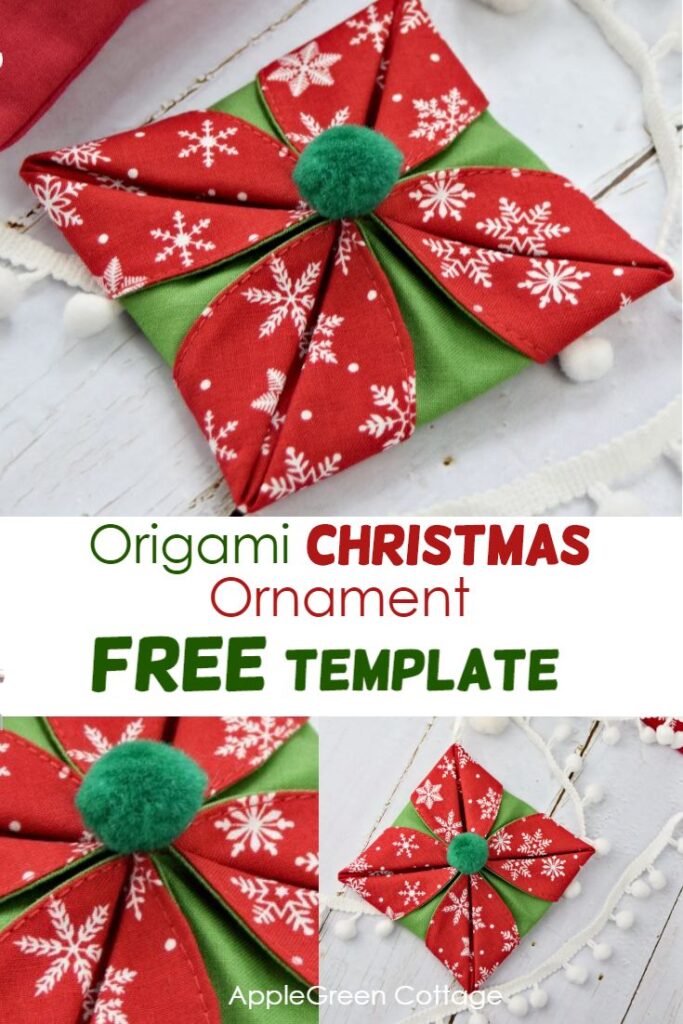 And don't forget to download the FREE
Homemade Holidays Pattern Bundle
- you'll be able to use all the patterns in there once I've published all the free tutorials that I have planned - all in a few days' time. Make sure you don't miss out on any!
I'll be back soon with a new tutorial, make sure to follow or subscribe to my weekly newsletter so you don't miss out on the new stuff!
Damjana
Want MORE FREE TUTORIALS And Patterns?
Get email updates and never miss out on new patterns, printables, and tutorials:
Or …check out this popular PDF pattern – the Kalina Mini Wallet in our shop. So practical!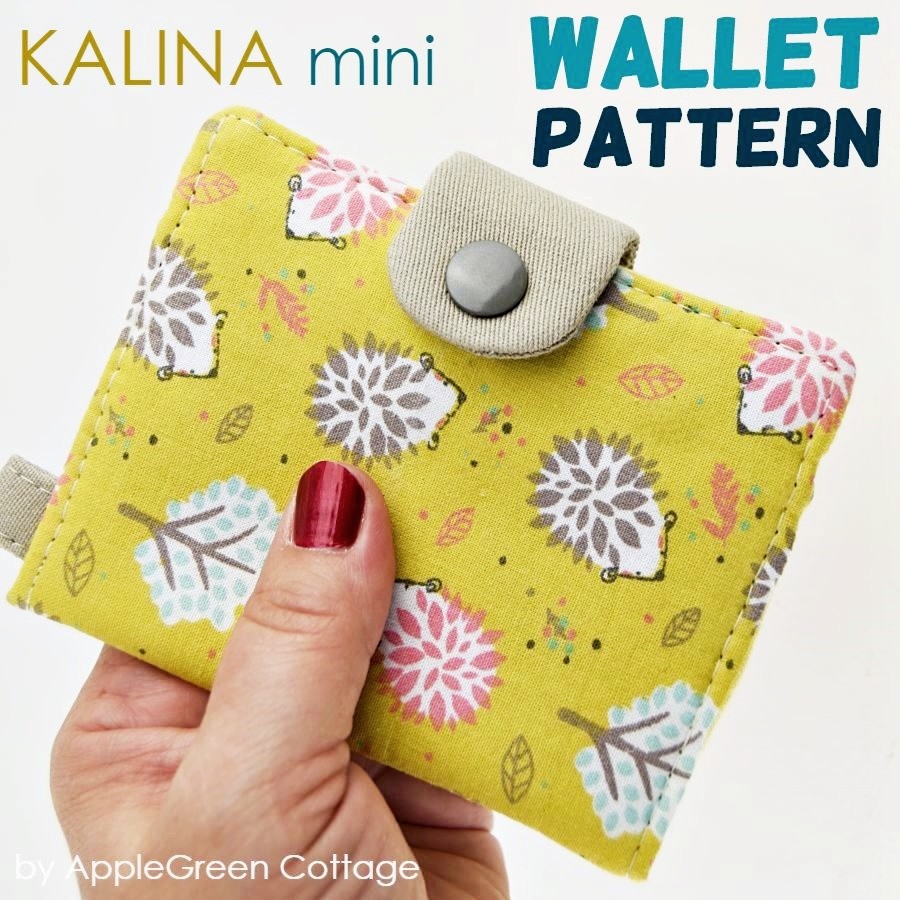 A clever stocking stuffer. Also, a handy gift on it's own.