Here are 30+ fun back-to-school sewing projects, with easy tutorials - and most of them with free patterns! If you'd like to make the first day of school feel really special for your child or grandchild, these easy sewing ideas might be just what you are looking for!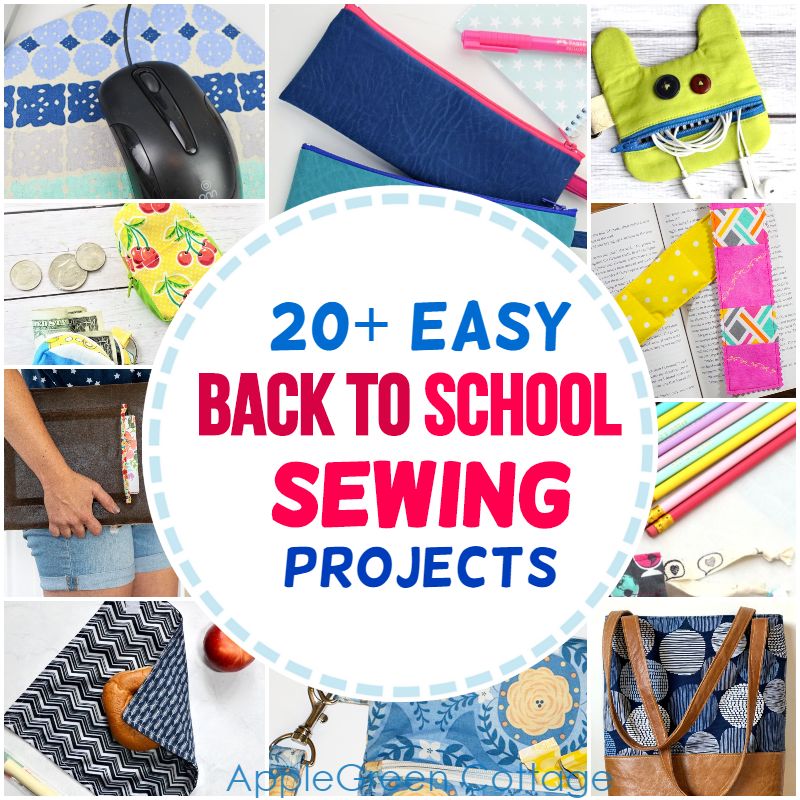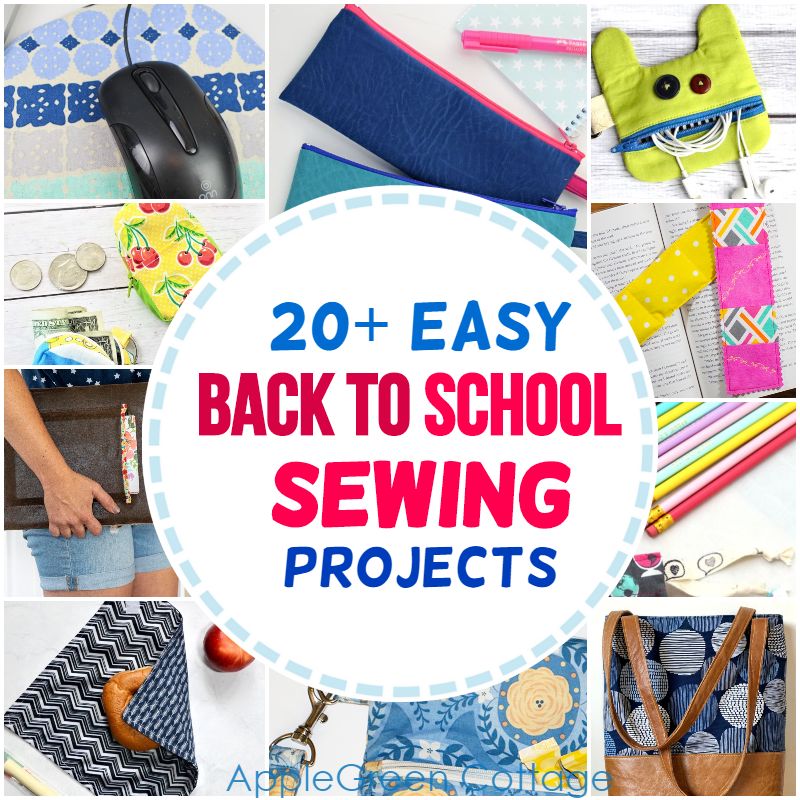 30+ Back To School Sewing Projects
Getting ready for some back-to-school sewing? If you are, I've got you covered! These are quick and easy sewing projects for back to school, things you'll sew in one go, some in even less than half an hour.
Make the first day at school special with a personalized gift for the kids. Here you'll also find my back-to-school sewing projects for items school kids will love, but also a bunch of my favorites from my fellow sewing bloggers.
Not just cute and useful, these are easy back-to-school sewing ideas that might be the thing you are looking for to make for your child when it's time to go back to school. Check them all out and choose your favorite.
Let's start with something every school-age child needs - the backpack. If a must, let's make it super pretty, shall we?
Cute Drawstring Backpack For School or Gym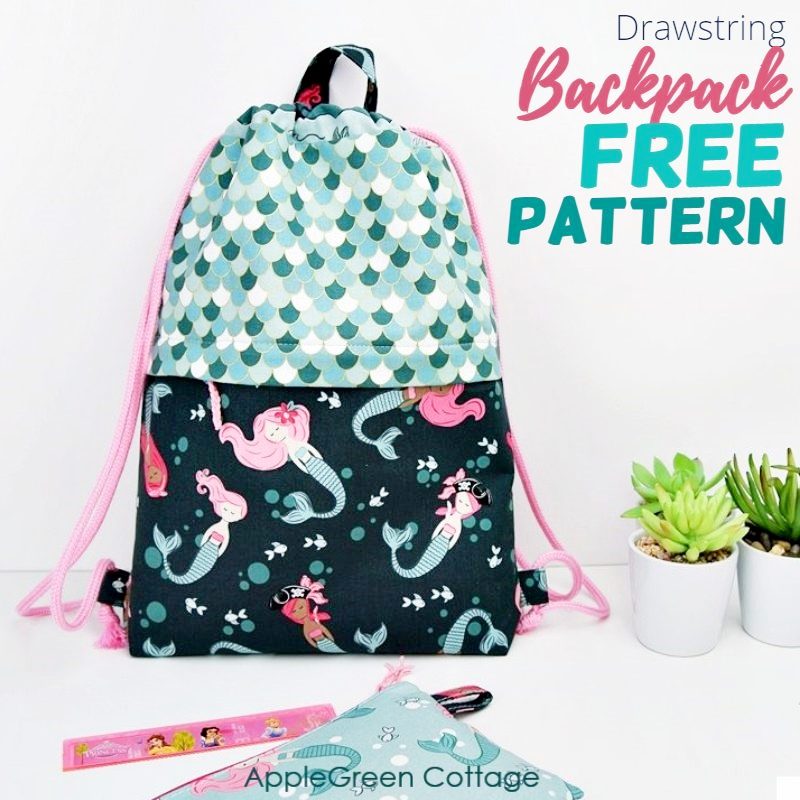 Make a cute diy backpack for your preschool or school-age child using my latest free drawstring backpack pattern. This drawstring backpack with pockets comes in two sizes and the tutorial includes a lot of sewing tips. Check it out and sew your kid's favorite new drawstring backpack!
Make sure to use any scraps that are left from sewing the backpack - sew a matching pencil case. This one has made it to my favorite pencil cases because it's so quick and easy: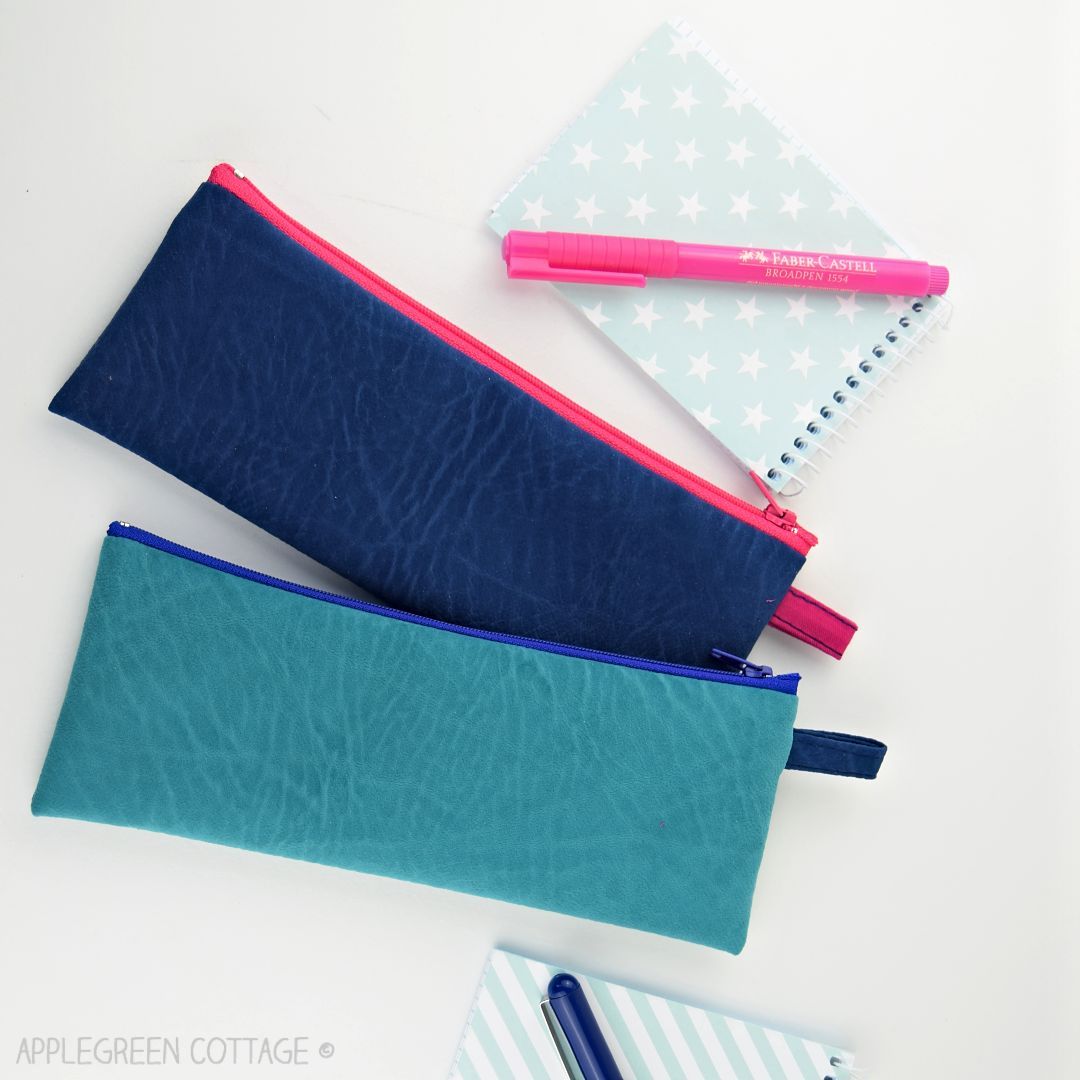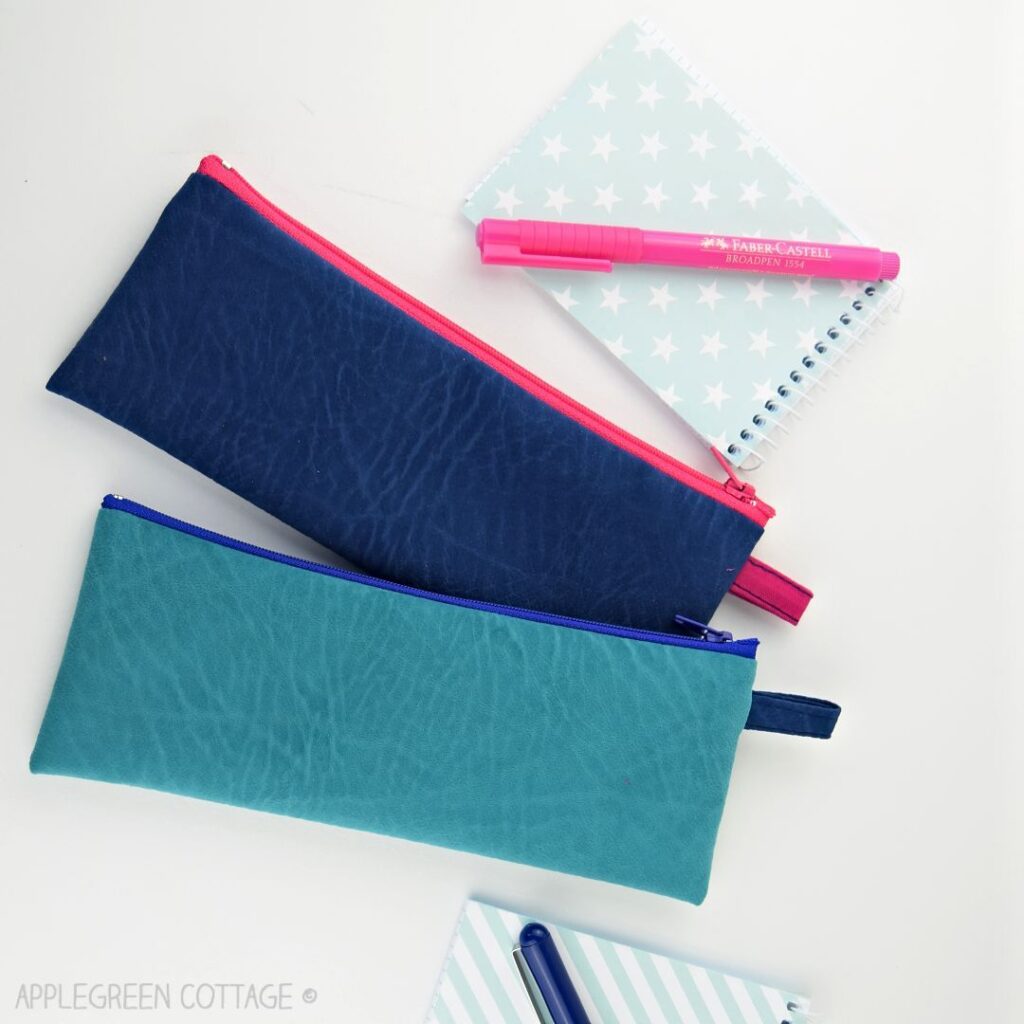 Small Drawstring Pouch To Sew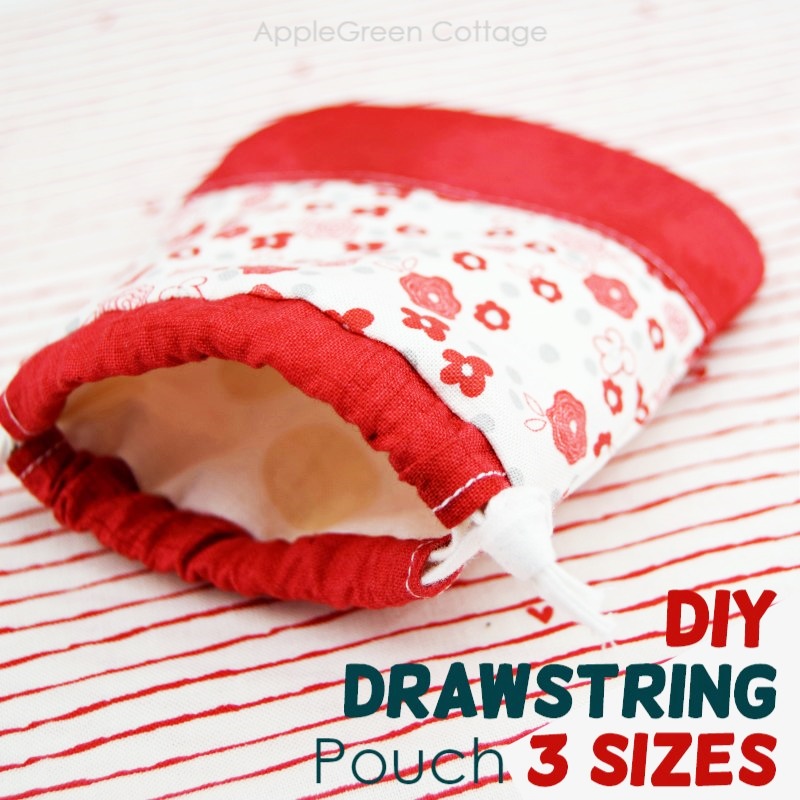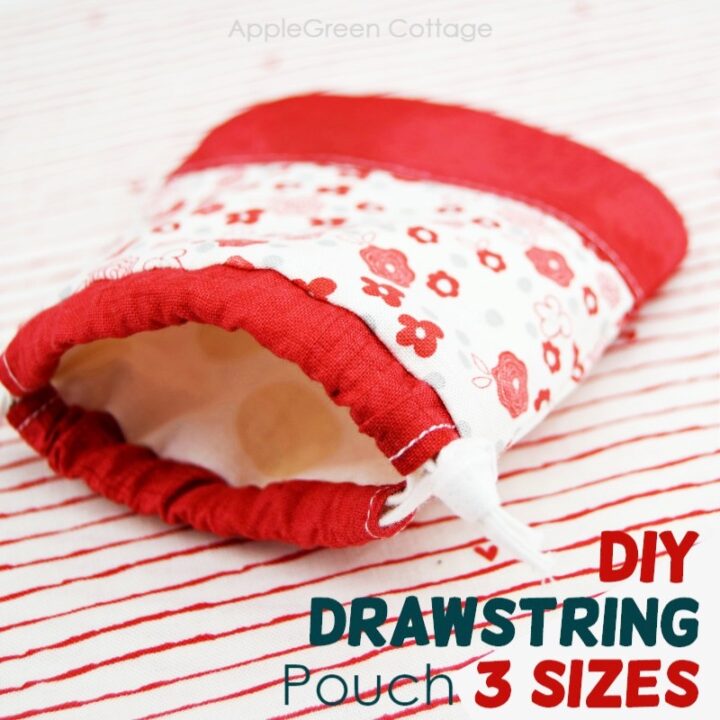 Need a small storage pouch for hundred-and-more little things your kids bring to school? This free drawstring pouch pattern is great as mask storage too!
And if this one isn't your style, here are more drawstring bags ideas to sew, choose your favorite!
Diy Hair Ties!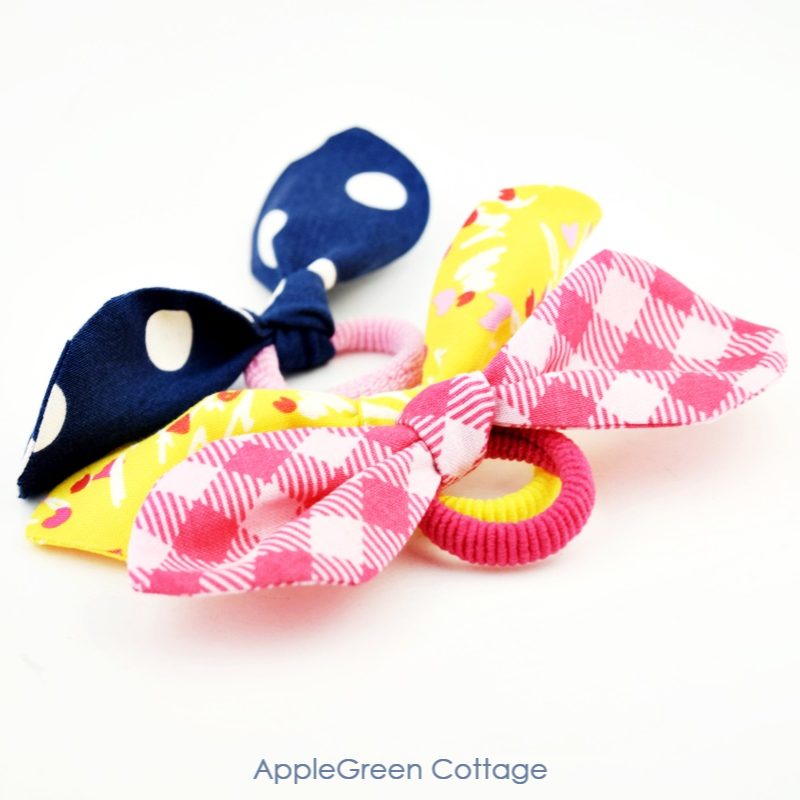 You can make these diy bunny hair ties so quickly, using the free template. Popular from preschool up to college!
Easy Hair Bows To sew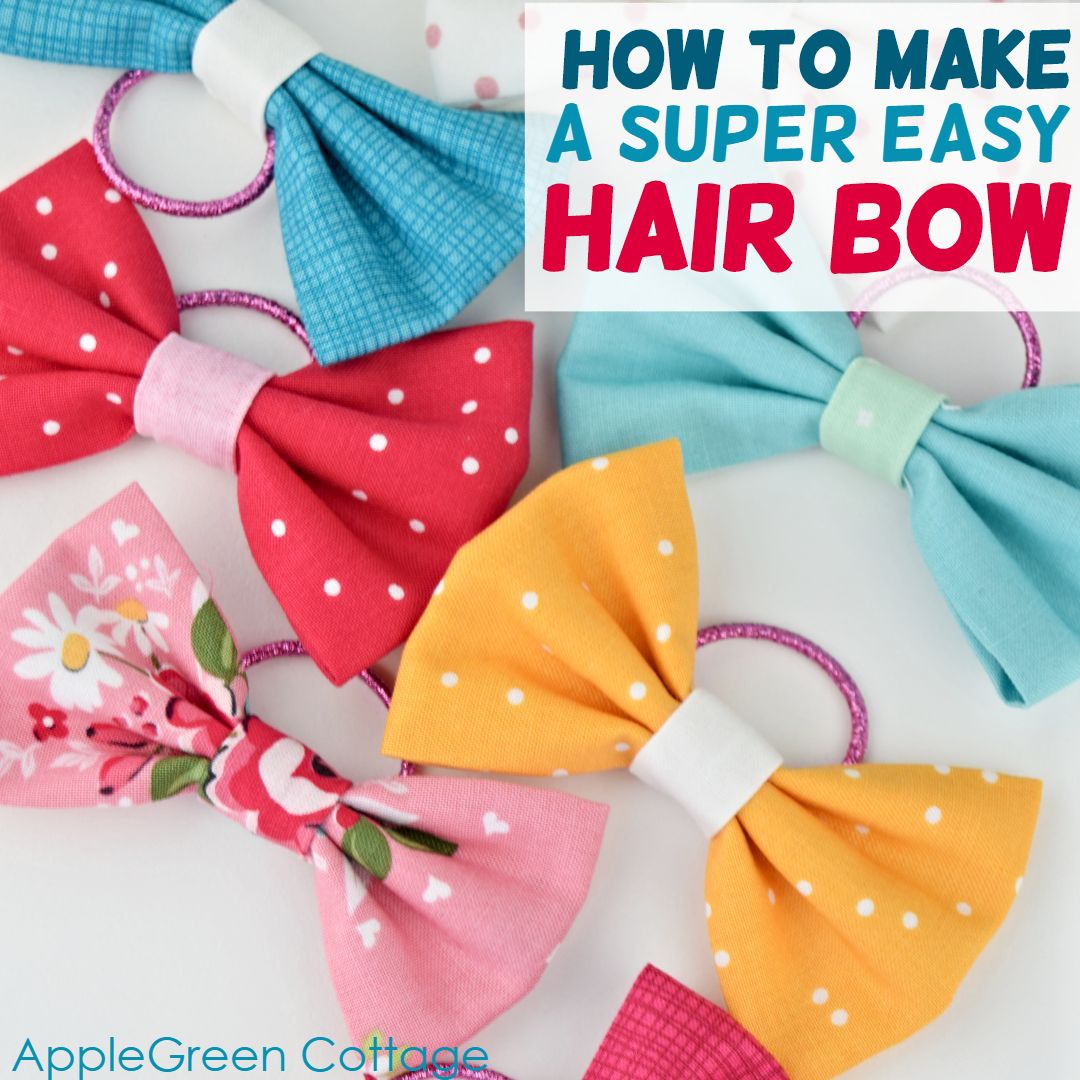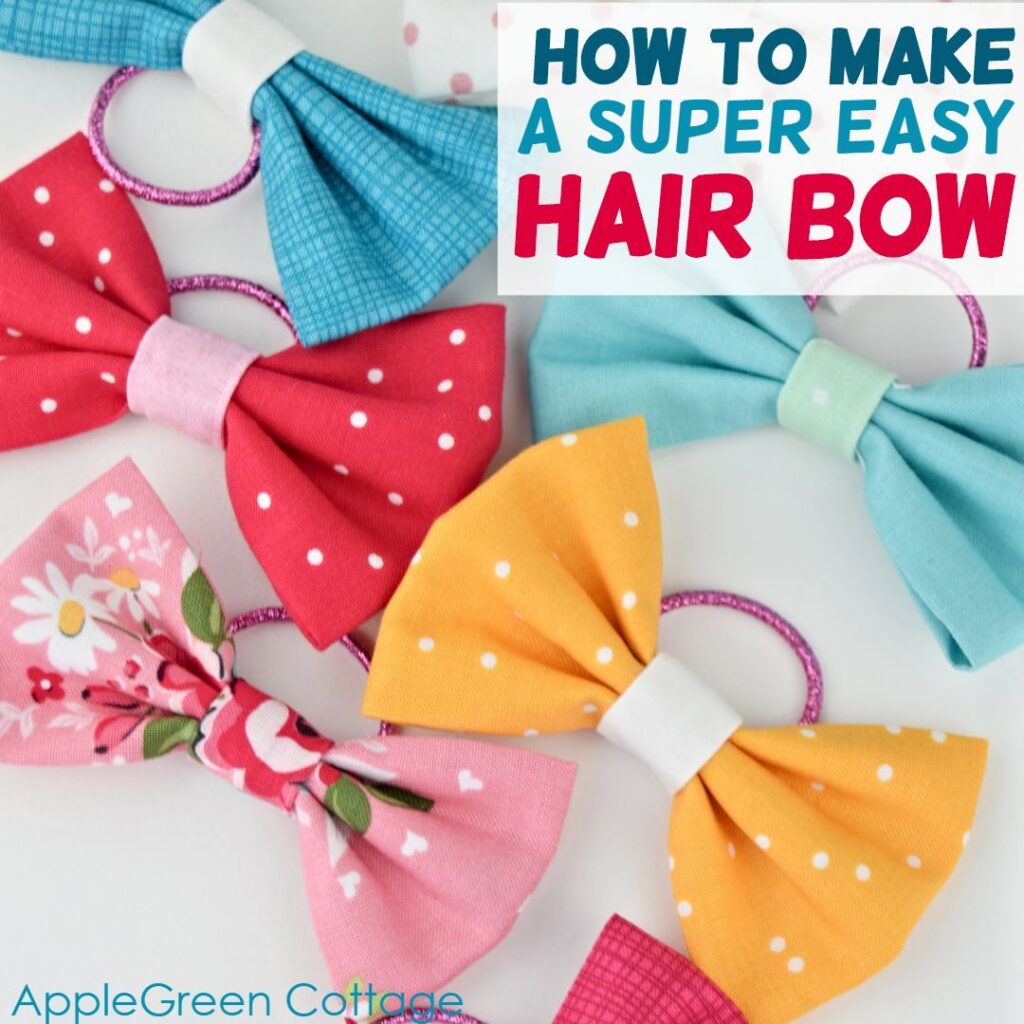 Super cute and so easy! Make tons of these beginner-friendly hair bows. Video included!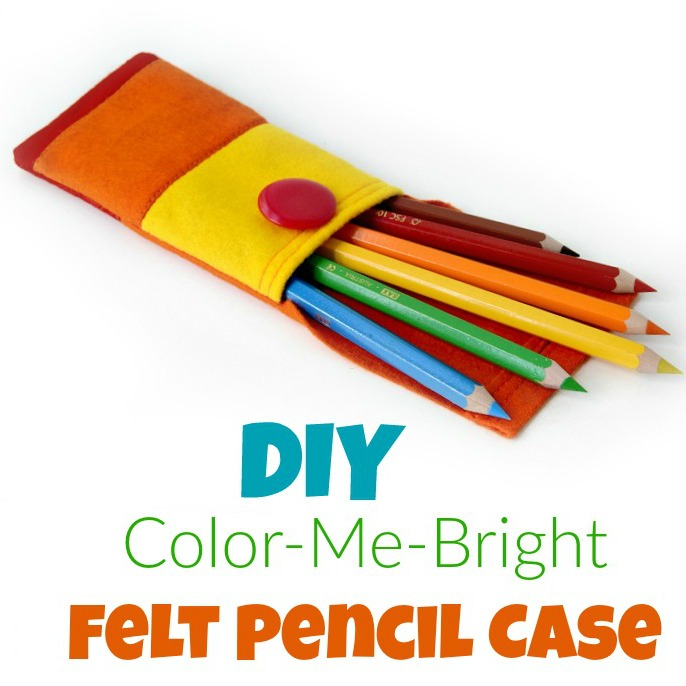 Easy, quick and fun beginner sewing project, and oh these cheerful colors! This felt pencil pouch can be sewn by hand or on your sewing machine. Kid-friendly!
Fun Mini Pencil Holders For School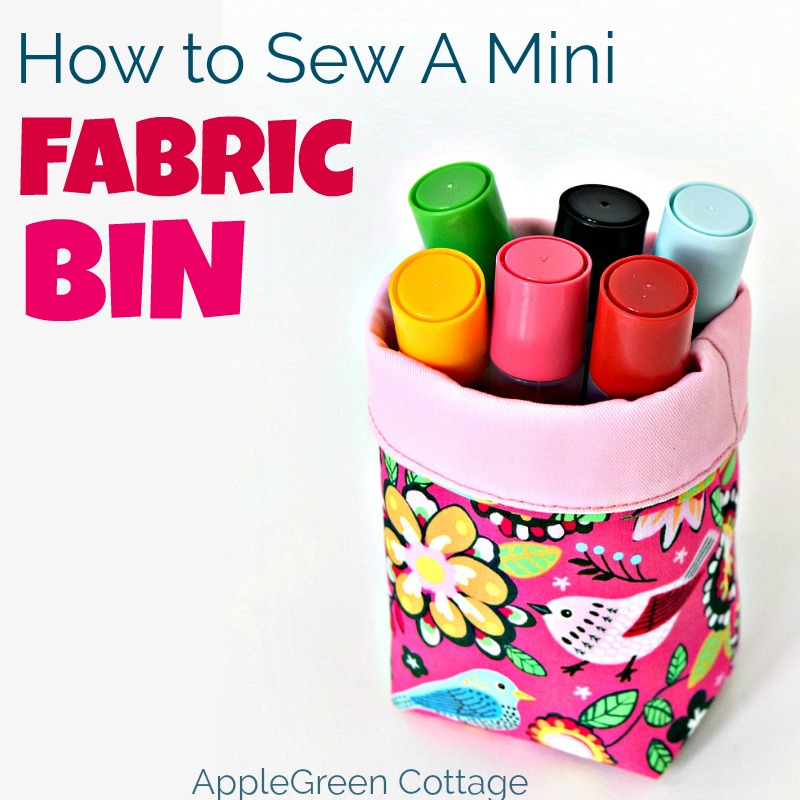 This mini bin is a great pencil holder for your kid's desk.
Sturdy pencil pouch For school supplies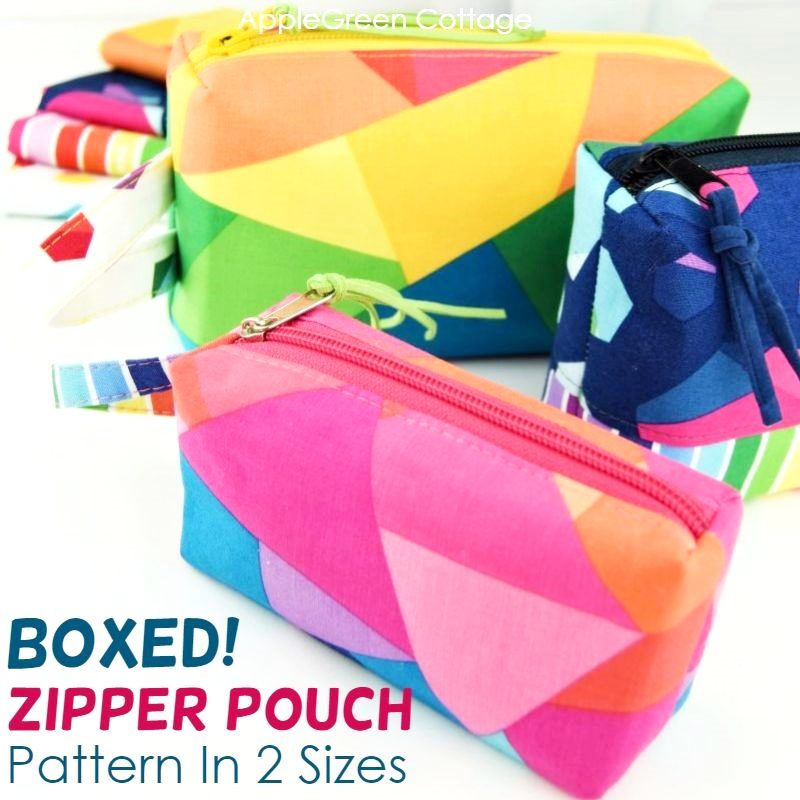 Need a sturdy and stable pencil pouch that will hold a lot of school supplies? Use my free pattern and make one!
Scrunchie tutorial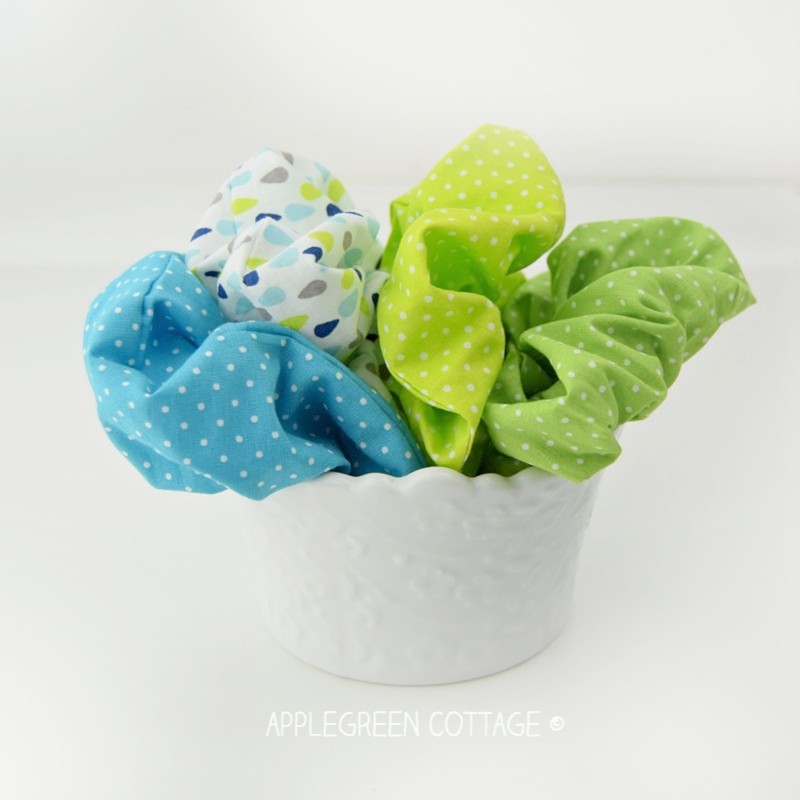 Scrunchies are a top fashion accessory again, fun to make and fun to match to your school backpack colors!
Is it starting to get chilly in the morning where you live? Make a light, easy-to-wear and cozy infinity scarf for your school girl.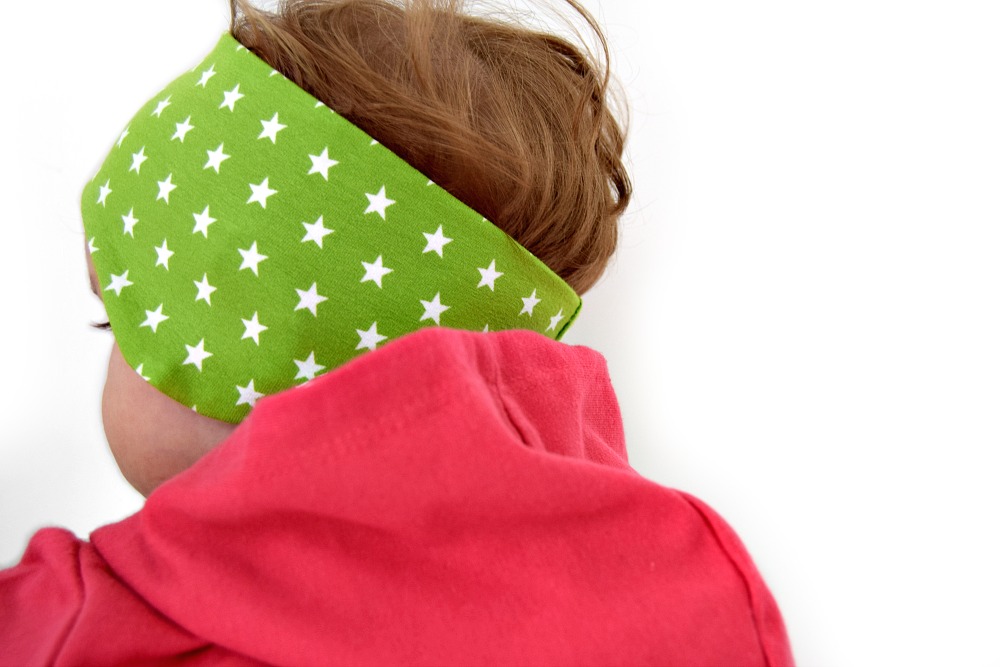 And while you're at it, also make a few of the best earwarmer headbands out there - this pattern covers the ears and does not let any wind and chill in, but also does not make your kids sweat while running around. Also, it's an easy sew. 8 sizes, for the whole family - pattern in my SHOP here.
Free Pattern For Messenger Bag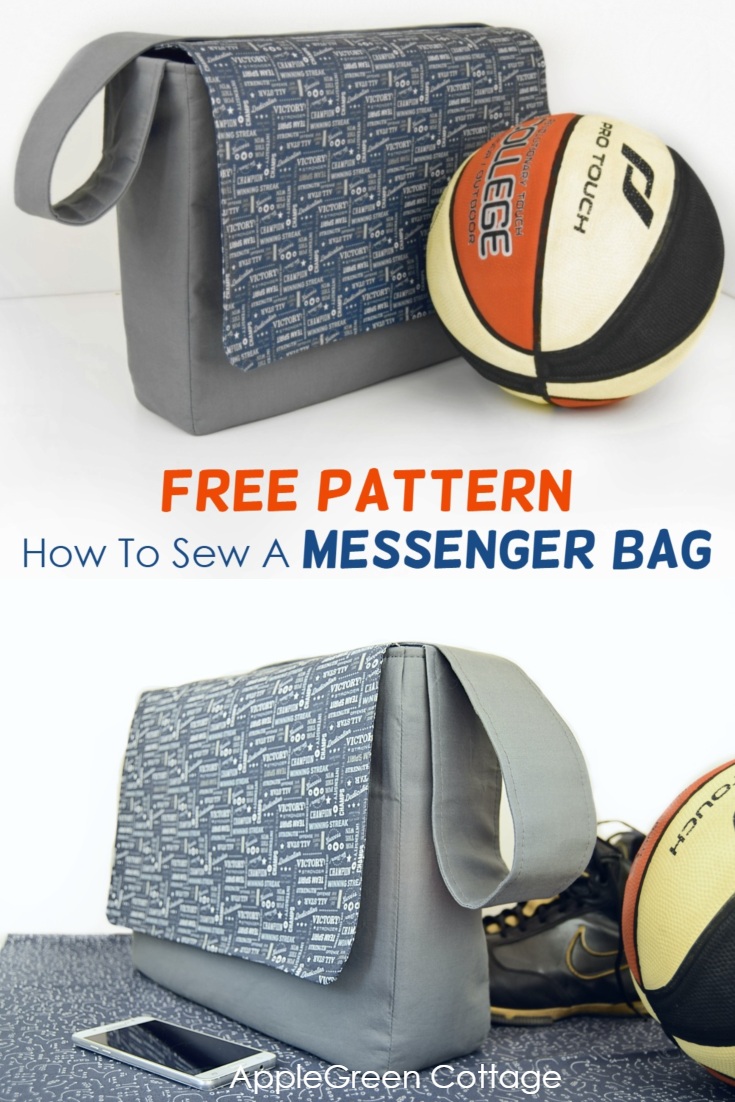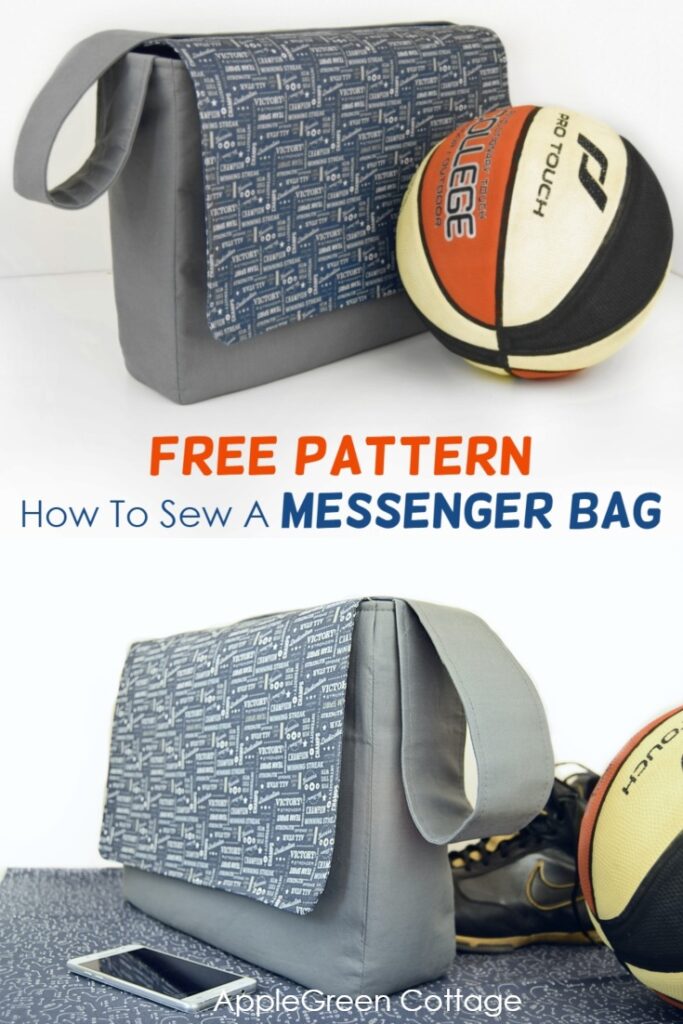 Older kids will love their new messenger bag, especially if made in their favorite prints. Like this diy messenger bag, I made for a basketball fan:
It's perfect as gym bag, too!
iPad Bag Pattern
Or are you looking for a smaller bag? This is my popular smaller crossbody bag pattern - a perfect iPad bag: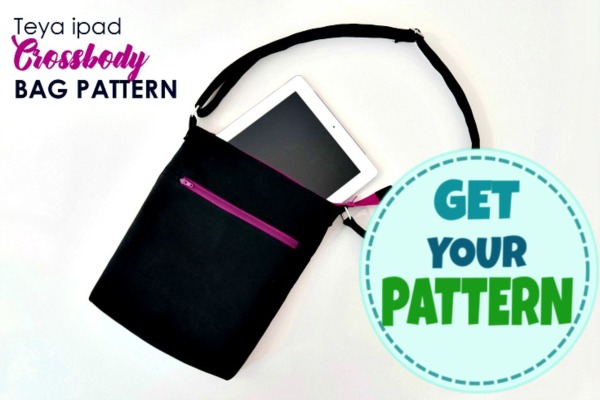 Crossbody Cell Phone Purse Pattern
Or ...even smaller? This is a cell phone purse, probably the best clutterless way to carry a phone, some cards and some change and your keys: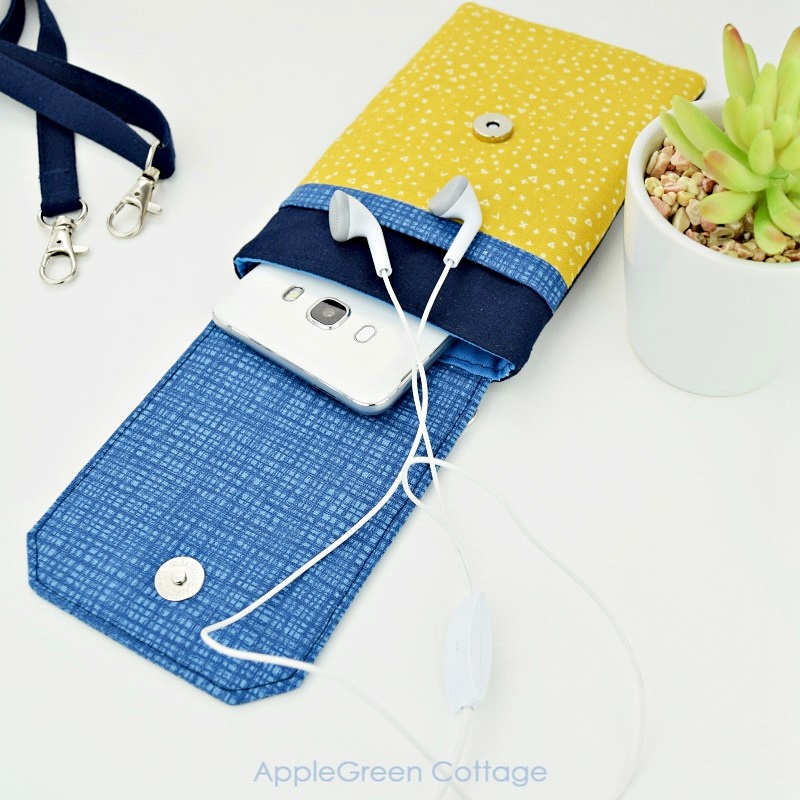 Free Backpack Coin Pouch Pattern
Diy Laptop Sleeve
Diy Mouse Pad Tutorial
Ear Bud Pouch - Free Pattern
Sandwich Lunch Wraps Tutorial
Diy Tablet Tote Bag Tutorial
Quick Snack Bag
Wet Bag Clutch
And there are so many more back to school sewing ideas here on my blog, so I collected them here in one place, to make it easier for you to just start sewing! Check them out here: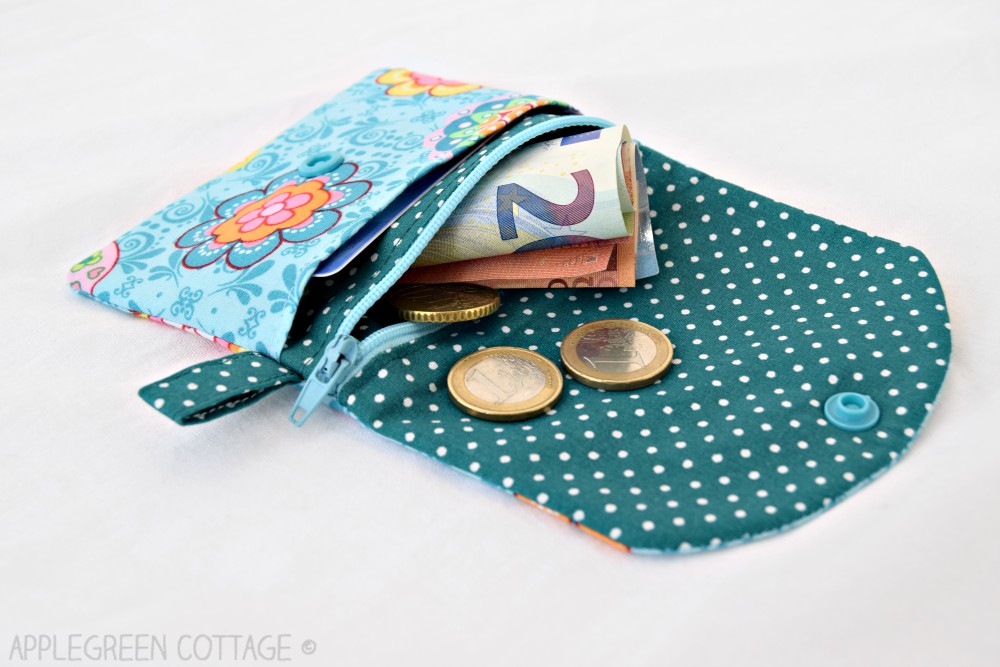 This coin purse is just perfect as your kid's lunch money pouch. The combination of a zipper and a flap will make sure your coins never fall out! More about the project here.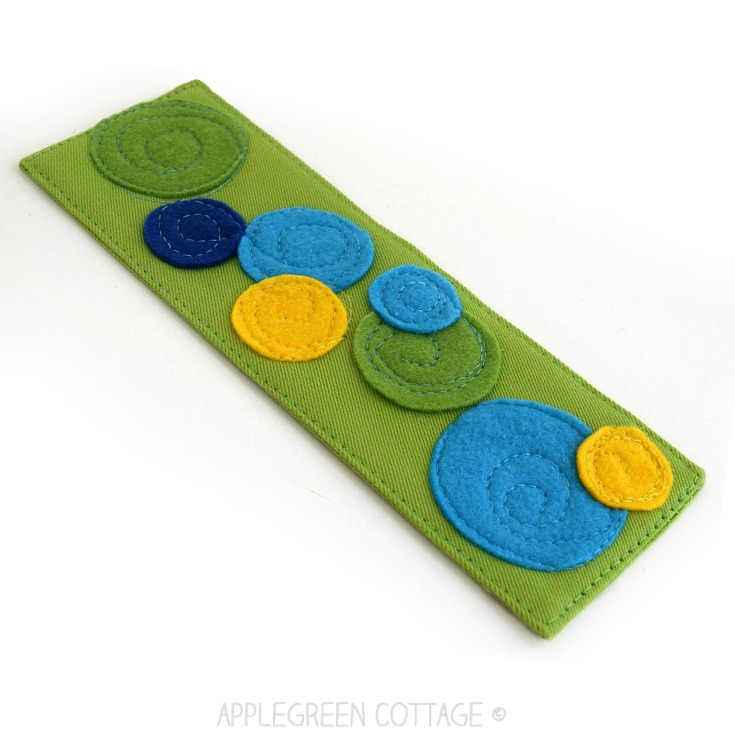 Fabric Bookmarks with Felt Circles - 4 free PDF designs Grab the template with 4 FREE designs and check out the easy-sew trick that will make your bookmark corners beautiful. (You'll love this little hack!) Also, bookmarks are one of the best back to school ideas 🙂
SUPER SIMPLE CORNER BOOKMARKS TO SEW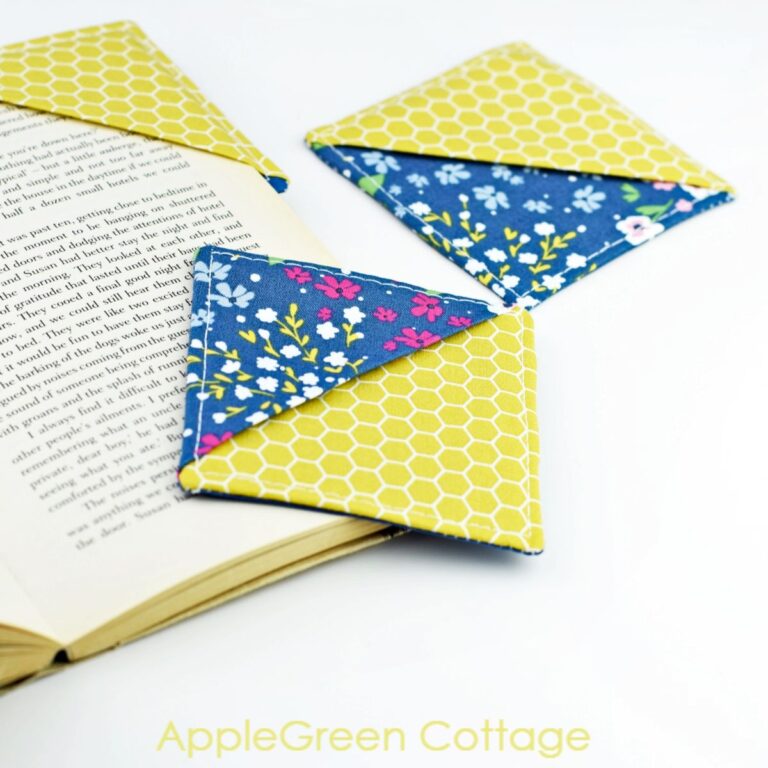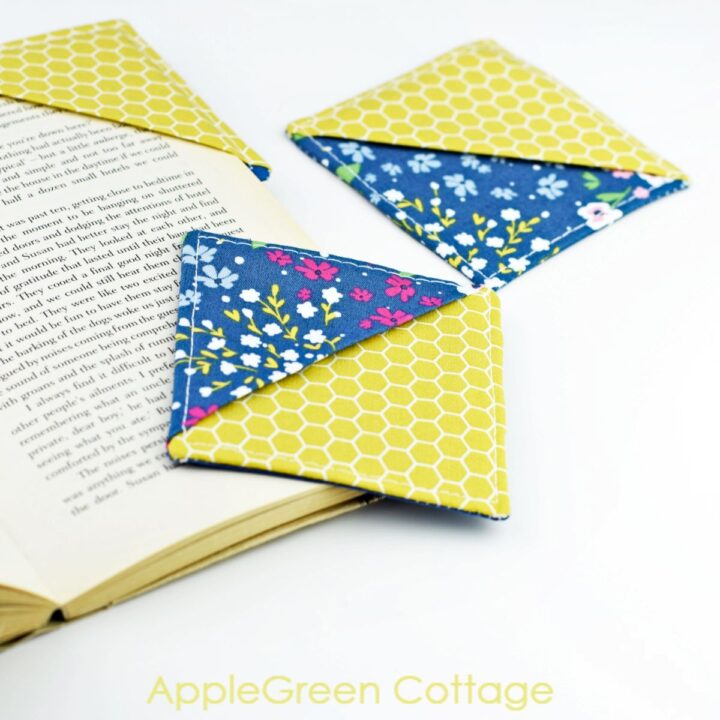 Easiest Corner bookmarks to sew - fast! Sew them in batches, they make great teacher appreciation gifts too.
Upcycled diy hanging organizer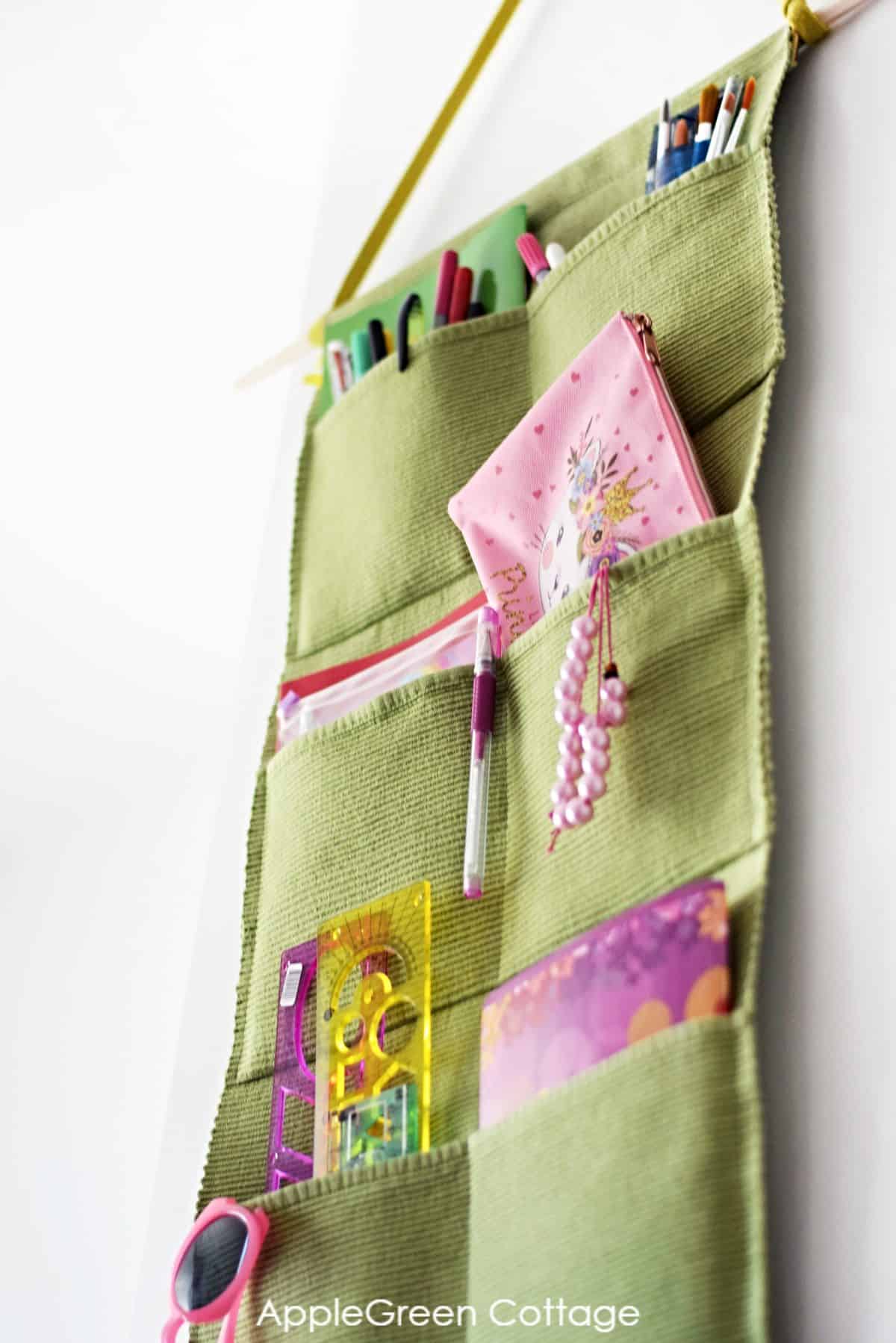 Turn your used placemats into a diy organizer to hang on the door or on the wall - make a cool diy wall organizer with just 4 seams!
Mini Coin Purse - One of MY Most popular back to school sewing Projects!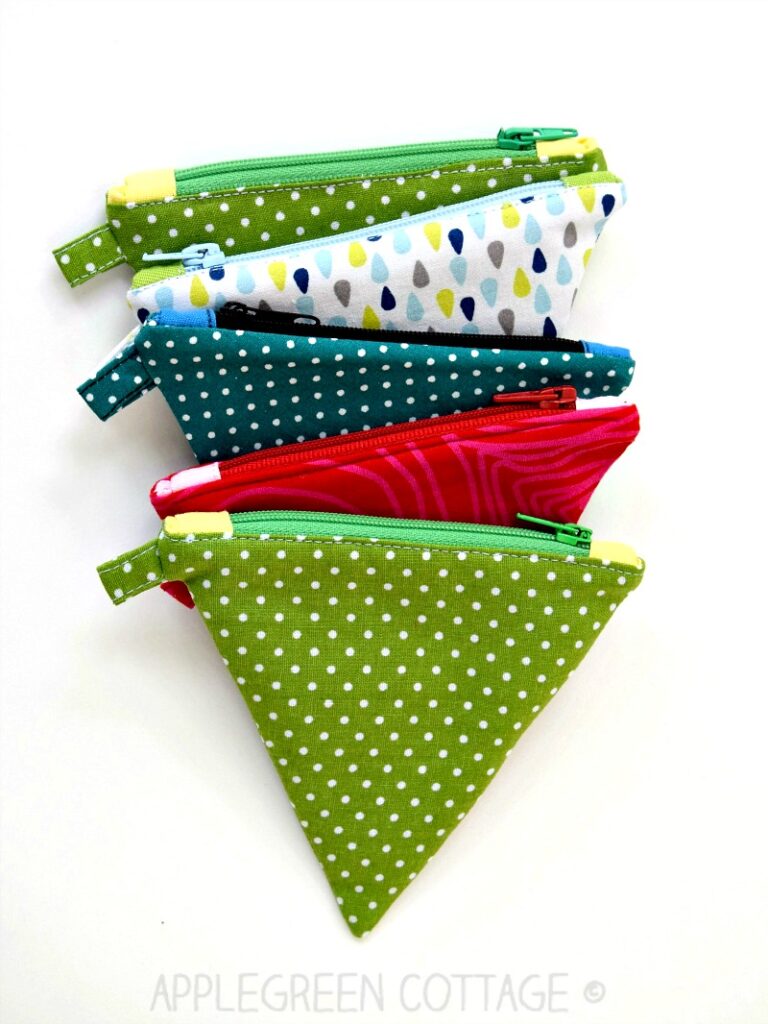 Mini Coin Purse Pattern Just the sweetest little DIY coin purse! It's flat, so you can easily slide it into a jacket pocket or carry anywhere attached on your key ring, or clipped on a school bag. A great DIY back-to-school gift! Get the PDF pattern here in my shop.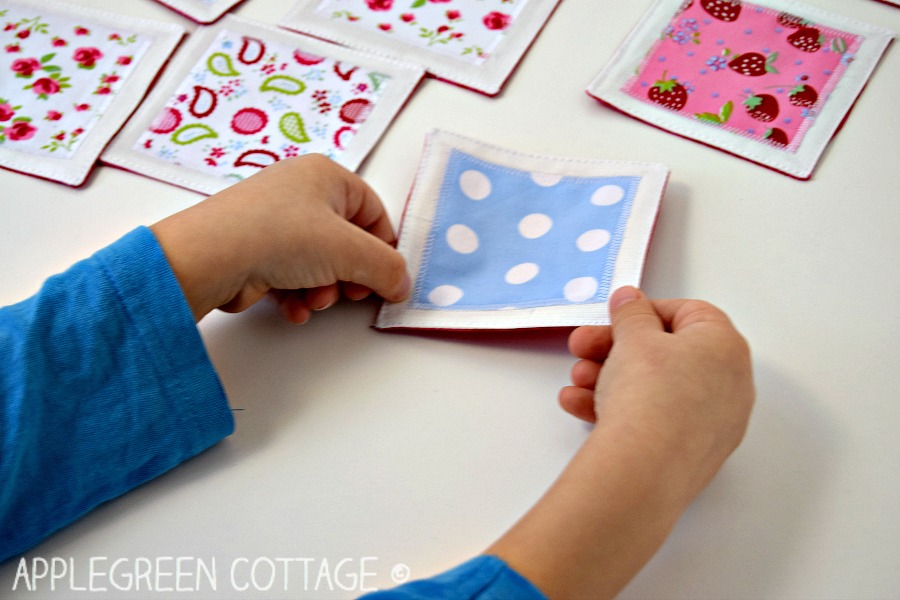 Matching Scraps Memory Game for Kids Matching scraps can be easily turned into a cute set of fabric cards for a memory game. A great DIY present for back to school for all ages! Check out the tutorial and grab the free PDF template to make your DIY super easy!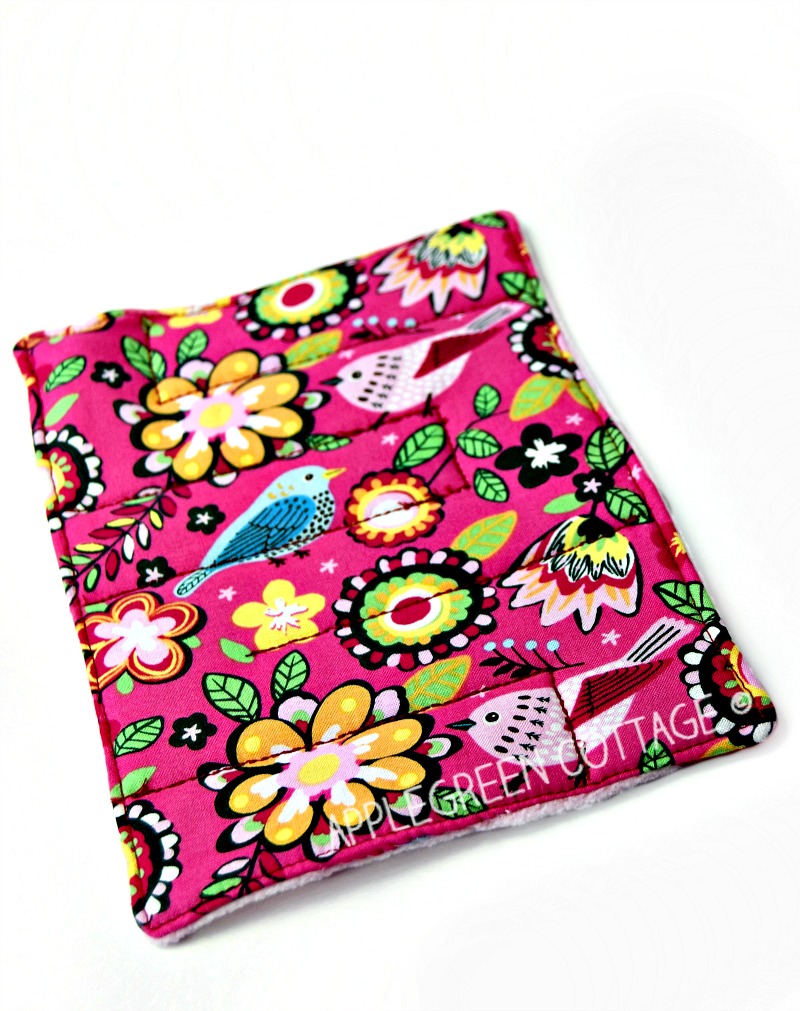 DIY Fabric Marble Maze - Free PDF Pattern and tutorial A free PDF sewing pattern and tutorial for a cute little fabric marble maze toy for kids, a great fidget toy that's easy and quick to make. Download your free pattern now!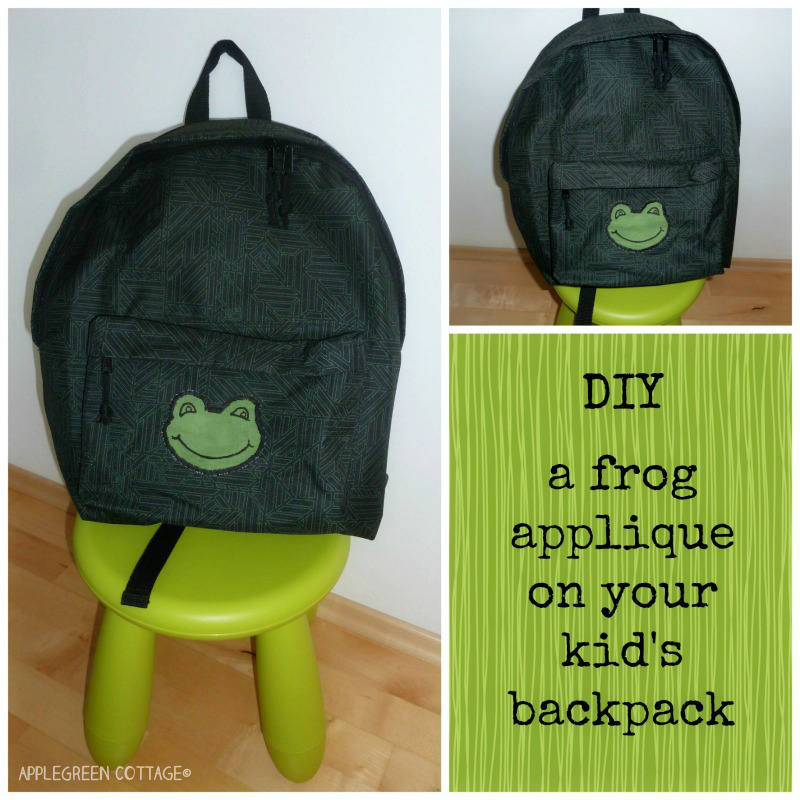 A Simple Frog Applique Here's a simple idea to save money and do something creative in a short time - personalize an ordinary backpack for your child. Never made an applique before? I've got you covered! In this case, learn how to applique here and use my free heart applique from this tutorial (and grab the free applique templates you can use on any of your back to school sewing projects!)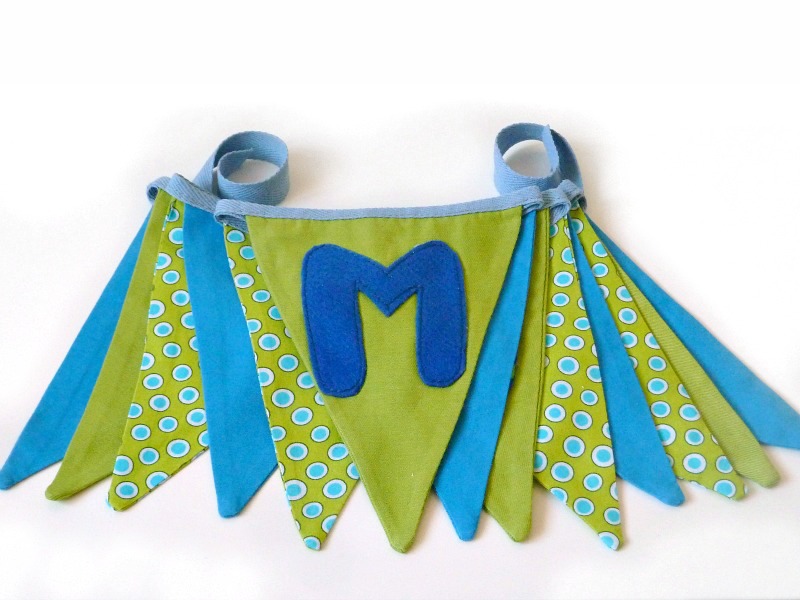 DIY Bunting Banner - Free PDF Template Make your own fabric bunting to hang as decoration to make the first day of school feel special. An easy, step-by-step tutorial with lots of photos and tips for all sewing enthusiasts, including a free PDF template!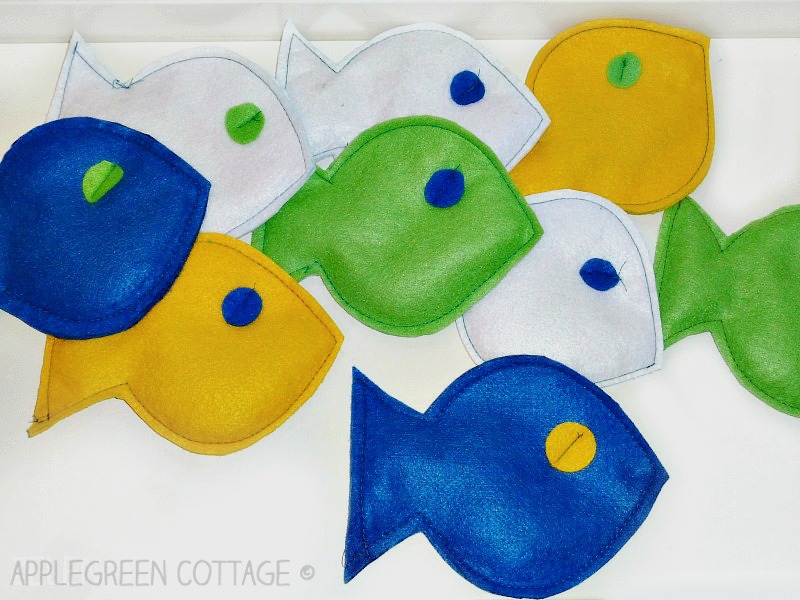 Felt Fish Set Making tutorial These DIY felt fish for kids are made quickly and can be reused for a number of indoor activities to release some of the excess energy children always have on stock. They are perfect for a bean bag tossing game and make an awesome back-to-school gift!
If you like sewing with scraps, check out this list, it's a huge resource of small projects you can do in under half an hour. Like this diy chapstick holder: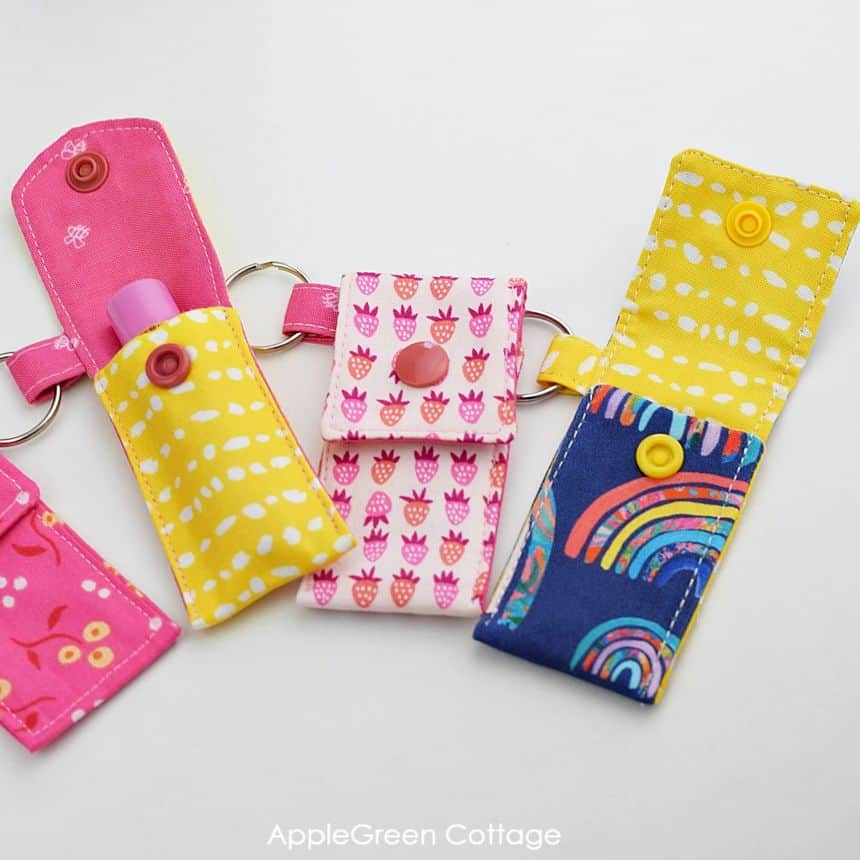 Sew a diy chapstick holder using our free pattern. Fun and easy!
If you are a beginner in sewing and looking for projects to make the first day of school feel really special for your child, these projects are just what you are looking for. I hope this helped. Happy sewing! Damjana
Save For Later: