Ready for a totally easy-sew project? And that a lovely one! Here's how to sew fabric bookmarks with cute little felt circles. Scroll down for the free template with 4 free designs and an easy-sew trick that will make your corners look beautiful.Scroll down for an easy-sew trick that will make your bookmark corners beautiful. (You'll love this little hack!) + grab the template with 4 FREE designs 😉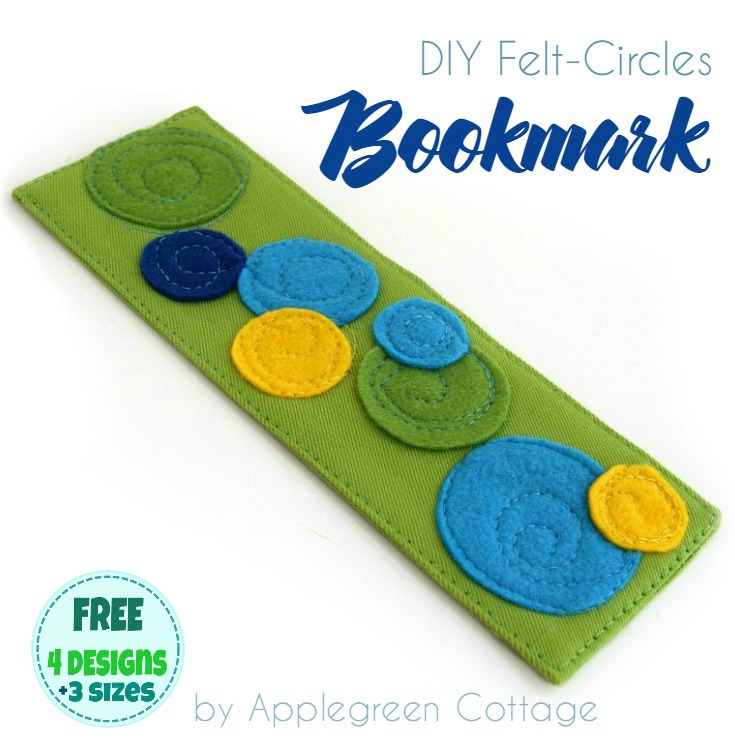 This post contains affiliate links. Thanks for your support. Are you here for easy bookmarks? You'll want to see these too:
How To Sew Fabric Bookmarks
Enjoy! Now back to the new bookmarks. I got the idea when making another batch of my
colorful felt coasters
. Do you know those? Love making them, and the idea just popped into my head when sewing. Feel free to check them out, it's a great beginner-friendly tutorial - and
a perfect DIY present idea
, too!
First, for those of you who like video tutorials, I've made a video slide-show just to make it easier for you. Check it out:

Quick and easy to make, they won't take a lot of your precious sewing time. You'll see making a bookmark like this one is a breeze. And if you happen to know a book-lover whose birthday is close, you've got a great DIY present idea 😉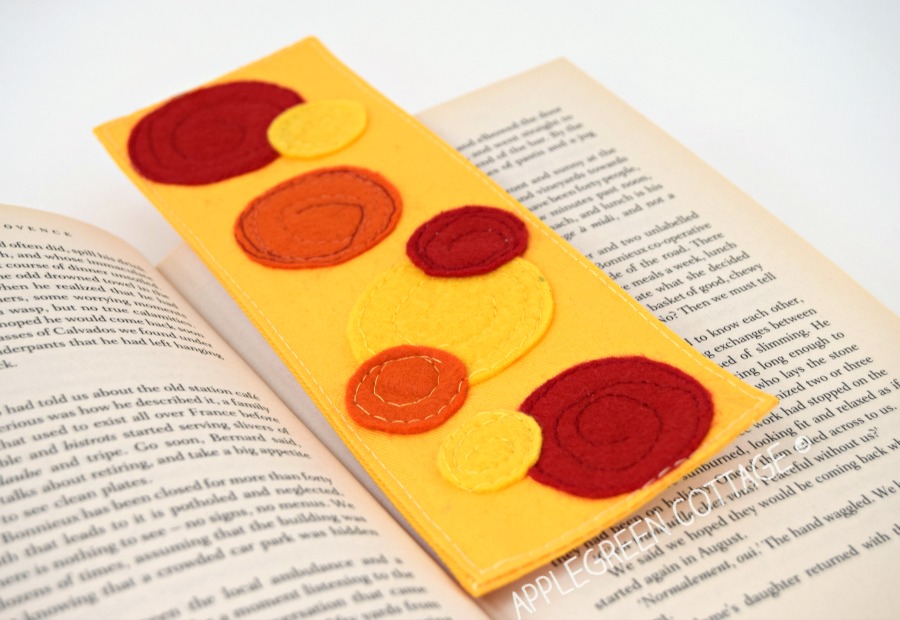 You might have some leftover felt from previous projects, and the best part is, you don't need a lot of it! It's a scrap busting project.
You might even make them in batch to stock up on DIY birthday presents, make a teacher appreciation gift, or even a Christmas stocking stuffer! (Yes you've heard that right, I'm saying this before the summer even started!) I've also added a little sewing tip that will make your project even easier. Let's do it!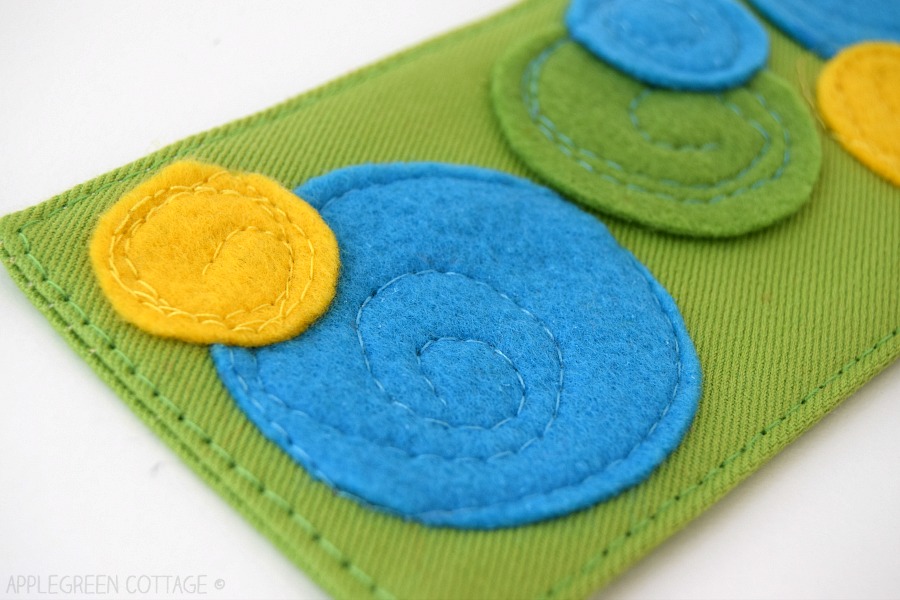 Supplies
a 9 by 6 inch (=23cm x 15cm) large scrap of fabric
a piece of fusible felt interfacing: 2 ½ inch x 8 ¼ inch (=6.5cm x 21cm) - i.e. in the finished bookmark size to avoid bulk on the stitching line)
a few felt scraps in your favorite colors
sewing machine or needle, pins, sewing thread, scissors
optional: your free template with a few additional shapes to use - see below!
Bookmark Finished Size: 2 inch wide, 8 ¼ inch tall (= 5 x 21 cm).
Your FREE Template:
The 
free template is available in the subscriber-resource library for all newsletter subscribers - join the free newsletter here: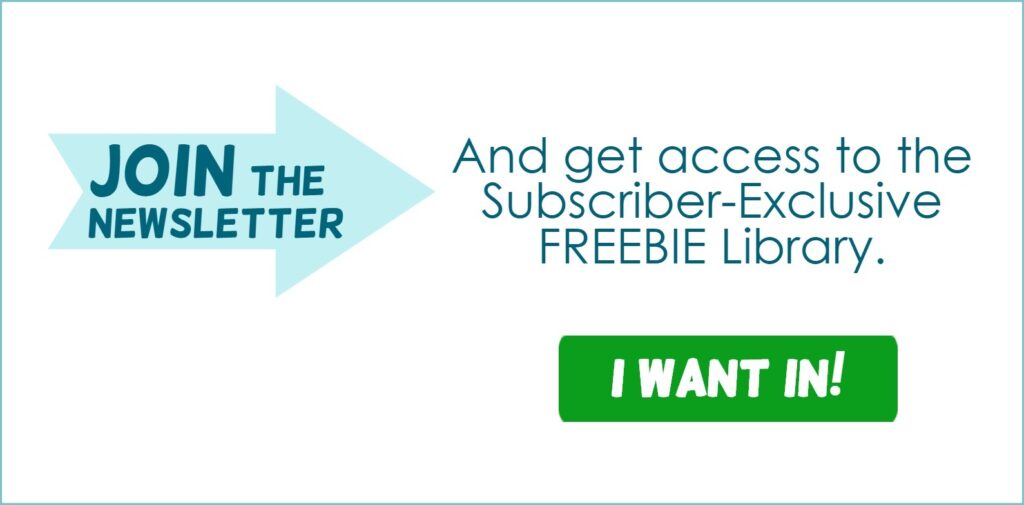 You'll also get a pattern from my shop for free and access to all the free patterns and templates on this site.
If you're already a subscriber, you can access the template with the password in each newsletter, in 
the resource library
: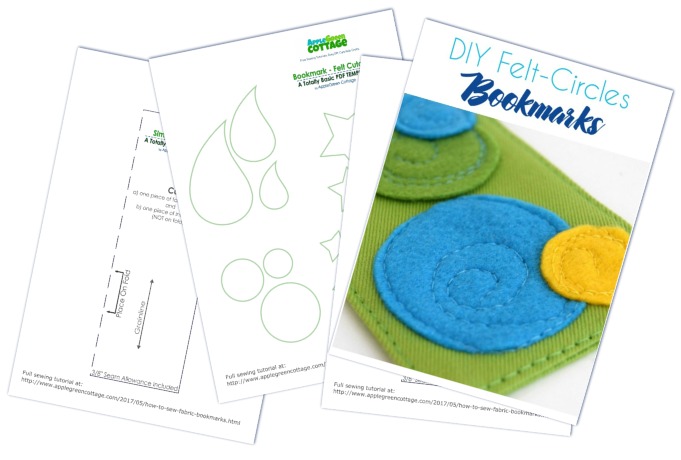 This is a basic free template to make cutting even easier and more fun. I suggest you print the 2 template pages on cardboard so you'll have the forms handy for any additional sewing projects.
What you get:
- the basic bookmark template (although you can simply cut one using a rotary cutter and a cutting mat.) ...BUT
- what might be more helpful, are the 4 designs for felt cutouts I added, each in 3 sizes that match the bookmark template size:
paisley, 
5-point star 
circles
4-point star
Very handy for when you want to add diversity to your unique bookmarks!
Here comes the easy-sew trick. Follow along:
8) Trim the corners to reduce bulk.
10) One long side is still open. One step more and you've made it!