This coin purse pattern with zipper will help you make a small, flat and cute coin purse. The zipper will keep coins safe inside while an additional slip pocket with a main closure flap will store the notes, coupons, or credit card if need be.
The combination of a zipper and a flap will make sure your coins never fall out! It's just perfect as your kid's lunch money pouch.
And have I mentioned the little zipper tape-hiding tip? It will make your beginner-friendly sewing project go from basic to pro-looking. Check it out now!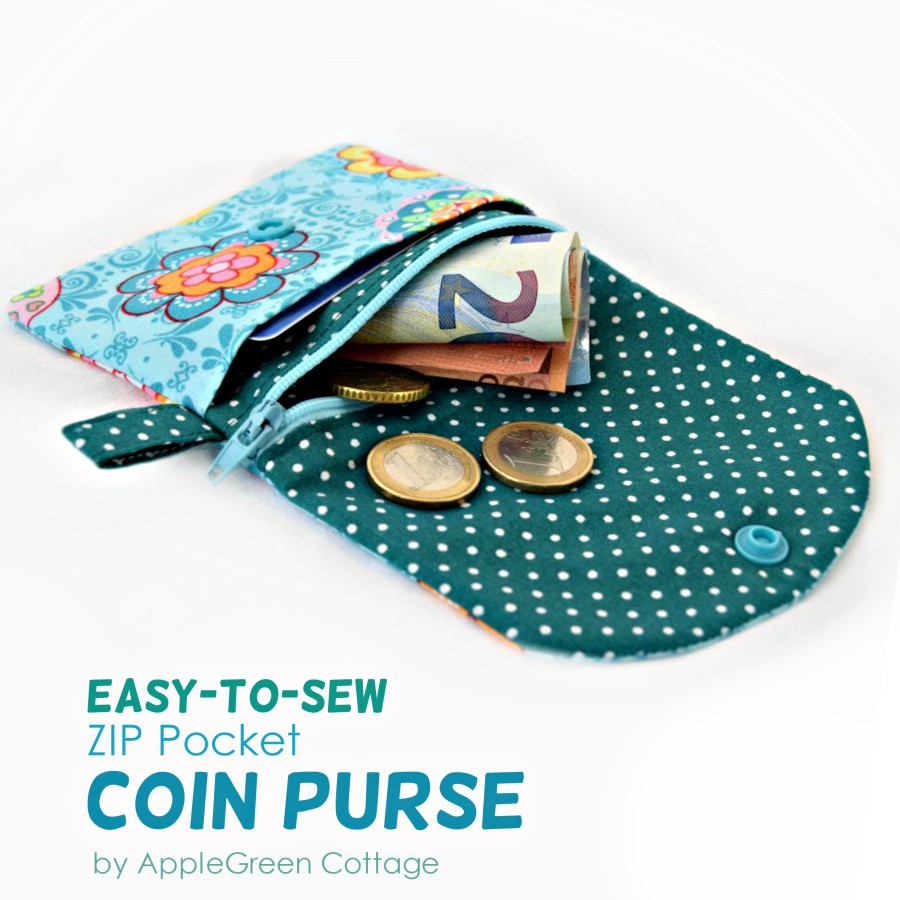 This post includes affiliate links. Thanks for your support.
Coin Purse Pattern With Zipper
Do you need something that would not take up much space and something that would be simple - yet practical? This coin purse is especially handy for when you don't want to carry around a full-fledged wallet, and need something really small to tuck into your jacket pocket or even attach to your tote bag, for a quick everyday visit to a nearby grocery shop or bakery.
Use my coin purse pattern with zipper to make them in batches - keep them on hand for a quick handmade gift.
I designed this coin purse one with the main zipper compartment, a slip pocket PLUS a flap, so you not only have two compartments but also an added security from losing the coins. It also has a small loop for a key fob, keyring tab, or a wristlet strap.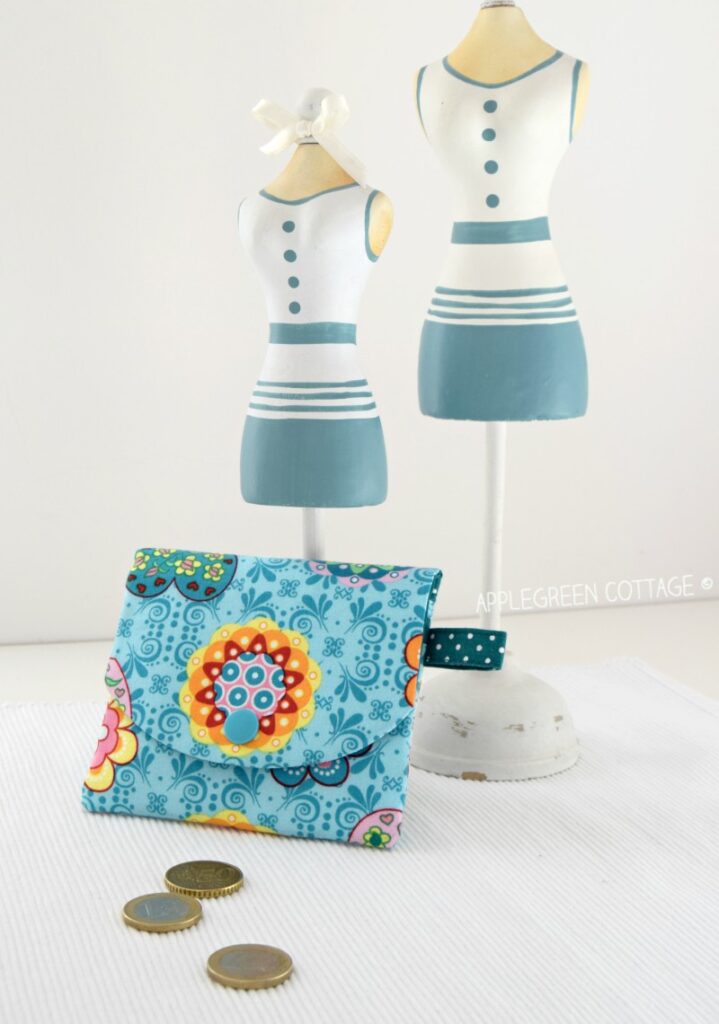 And after I figured out a little folding trick to hide all raw ends of the zipper tape, I decided this needs to be included into a pattern for you. So here are the main features:
Coin Purse Pattern with zipper pocket - Features:
The ZIP Pocket Coin Purse is small and flat, practical to carry around.
two compartments, main zipper compartment and a slip pocket
The tab makes it easy to attach it on your key ring or clip on your bag.
It's lined and reinforced by fusible fleece to keep its shape.
Easy-to-scale pattern if you want a larger size.
a quick-sew. Doesn't take a lot of time to complete.
It requires little material to sew. A great scrap buster!
Makes an excellent handmade present for both kids and grown-ups.
double security to prevent coins from falling out: zipper plus closure flap.
Where is the PDF Sewing Pattern?
The pattern is available in my new design shop. It's a totally new, full-size printable PDF pattern with a step-by-step tutorial and lots of photos and detailed, easy-to-follow instructions. You can check it out here: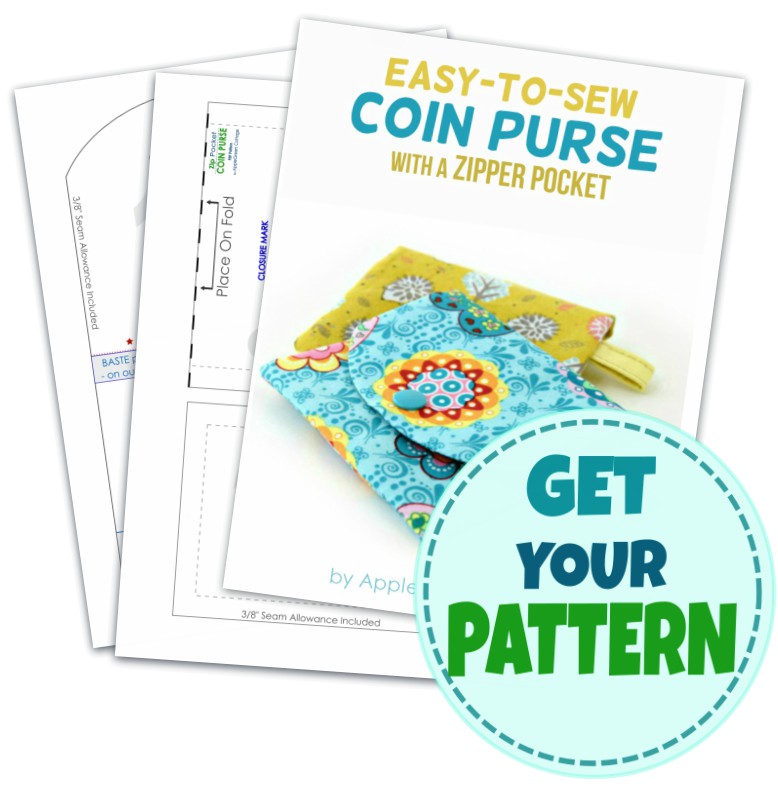 And there's more about the pattern:
beginner friendly (detailed, easy-to-follow instructions)
All measurements are given in inch and cm.
clear step-by-step photos, diagrams and tips to help you along the way
Printing and pattern-cutting instructions.
Printable both on lettersize and A4
zipper installation made simple! (Including a little zipper tape hiding tip that will make the project look totally pro!)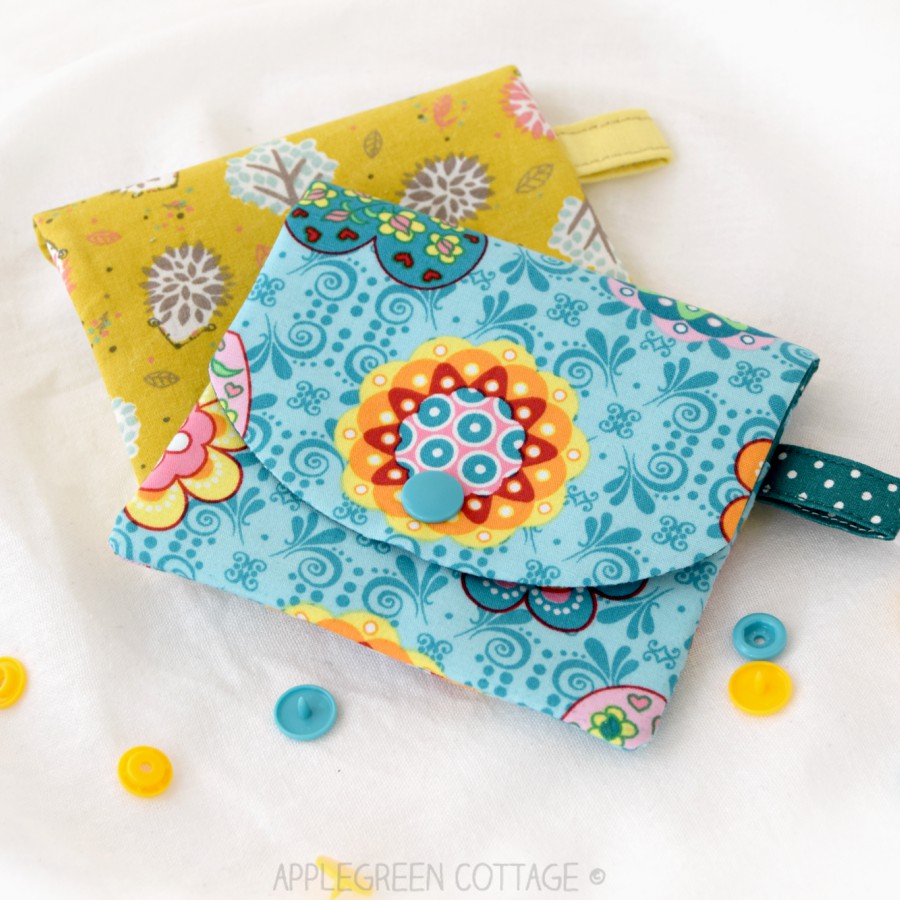 You can use the tab to attach the coin purse it to your kid's school bag. This way, you'll make sure your kid won't lose the lunch money.
Easy-To-Follow Instructions? Yes!
The pattern is beginner-friendly. If you can sew straight lines, you can make this Zip Pocket coin purse. There are photos for each step and clear instructions. Tips included. I want to make your project super easy and fun!
Don't have a zipper foot for sewing zippers? No problem, I included a how-to for using your regular foot with zippers too!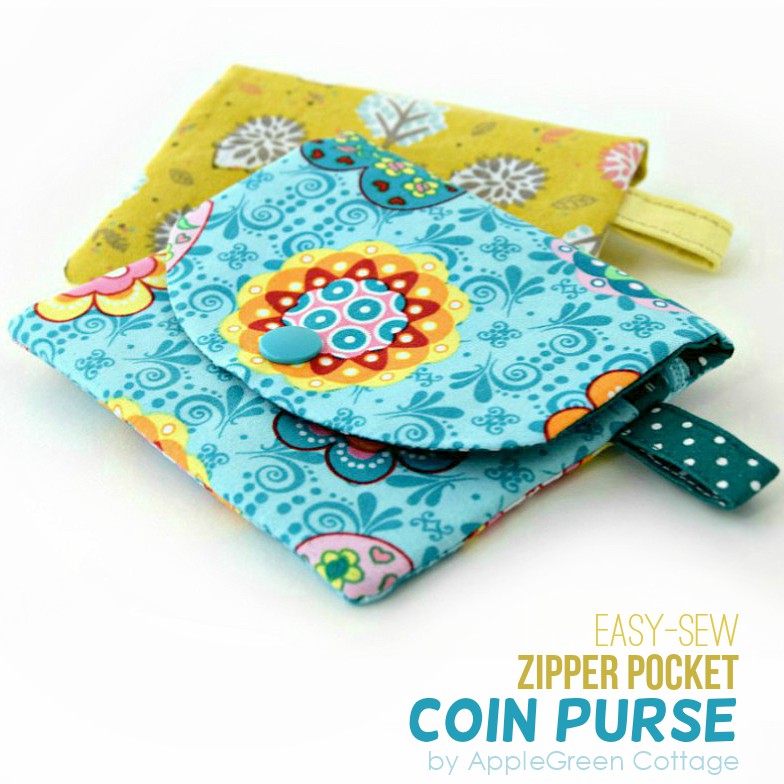 More: Sew-To-Sell License
Oh, and one thing more: Sew-to-Sell. That's right, you're more than welcome to sell your finished handmade coin purses you sew from this pattern. And send me a photo or tag me, I love seeing what you make!
Save for Later: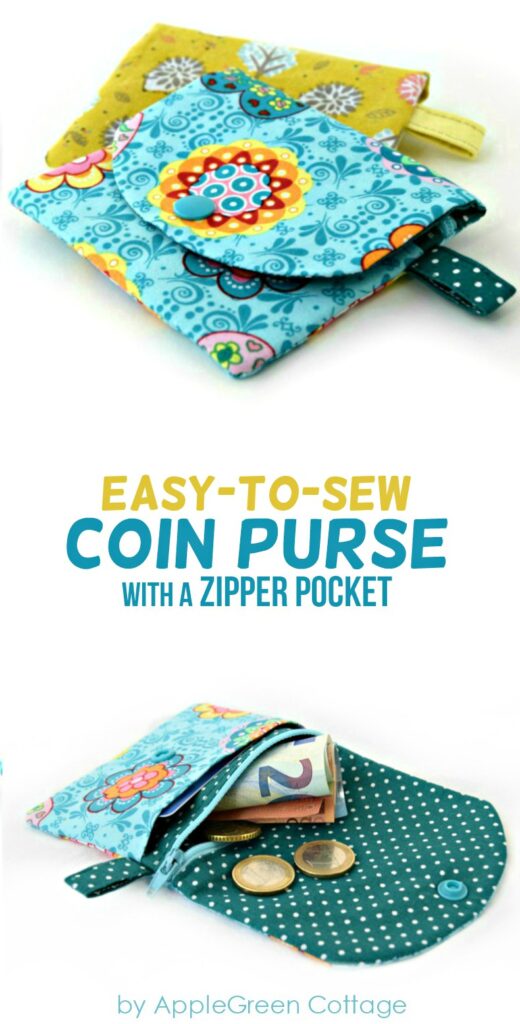 If you like this pattern, check out the features of these: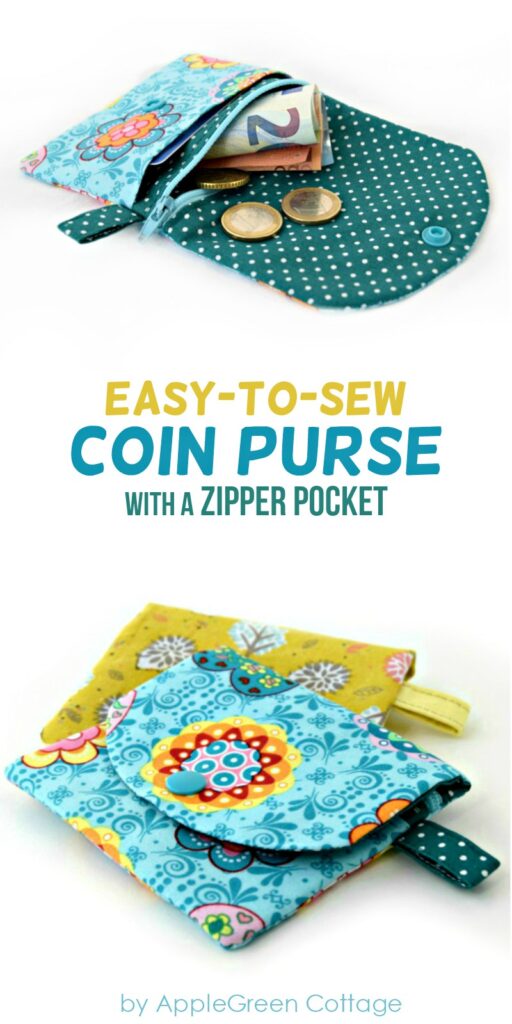 Get Your Pattern NOW
If you like what you see, check out this link to the pattern in my shop: