Check out these fun and creative diy ugly Christmas sweaters. I've collected my favorite ideas that are funny yet still classy, easy to create, and above all - look fantastic!
How to create a funny and ugly Christmas sweater can be a real challenge. If you want to do an ugly Christmas sweater DIY that looks good, this idea list is here to help you out. I've created my own top-list of the best diy sweater ideas from all around the web. Get inspired and make a DIY ugly sweater of your own.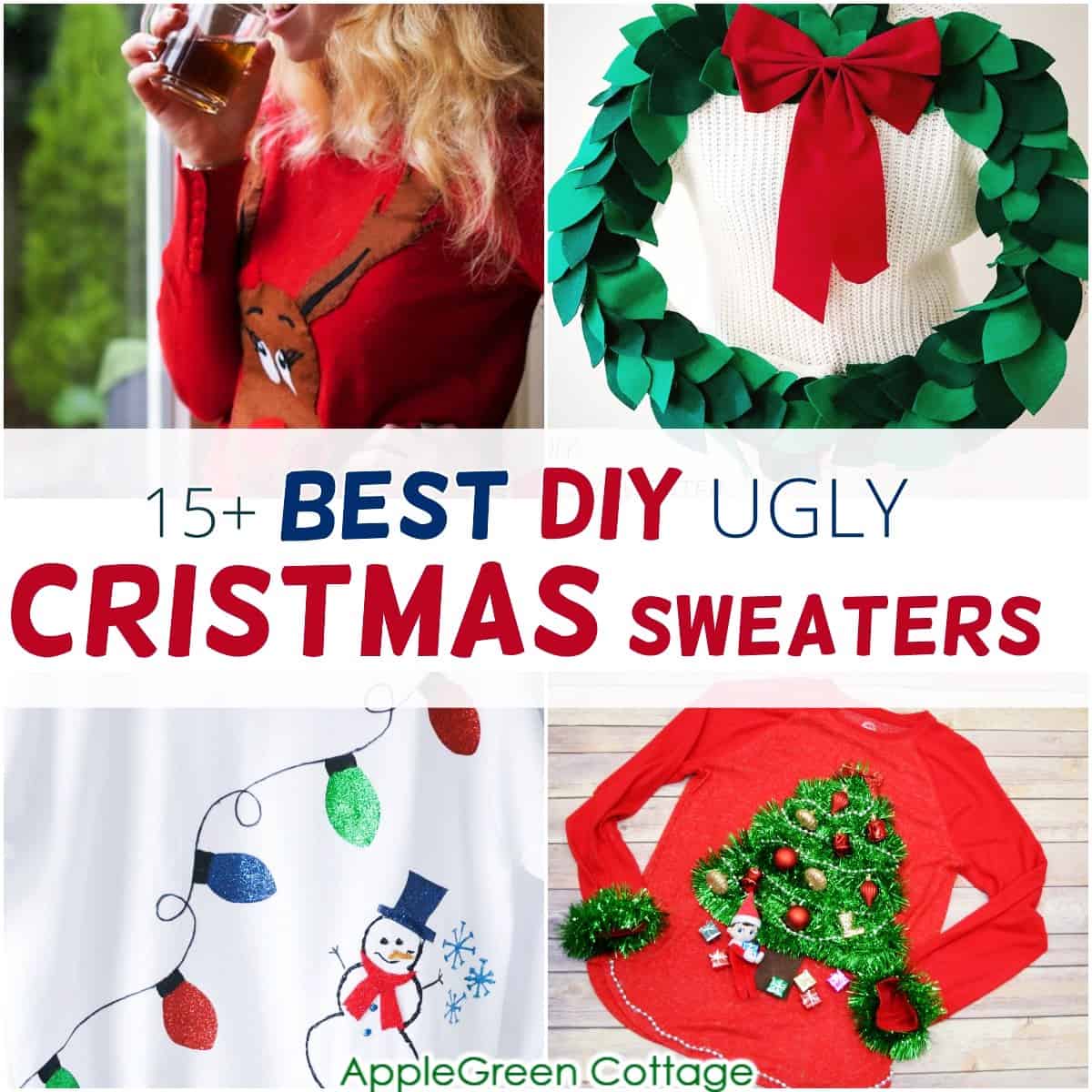 More fun creative Christmas ideas:
Why Create an Ugly Christmas sweater?
Ugly Christmas sweaters let us embrace the fun side of the holidays. Sometimes, my life gets too serious. So much I forget to enjoy the fun side of the holidays. Never again - these sweaters will remind me to have fun!
Have you ever attended an ugly Christmas sweater party? In general, ugly sweater parties are a popular way to ring in the holidays. People attending ugly christmas sweater parties love to show off how creative and crafty they can be. Decorate your own ugly Christmas sweater with these cool, cute and super simple DIY ideas that you can make on your own sofa.
Cute And Homemade Diy Ugly Christmas Sweater Ideas
This DIY sweater guide will help you create your own ugly Christmas sweater. Show off your festive style with these simple & fun diy Christmas holiday sweater ideas - just add bows, felt, ribbon or tinsel garlands, maybe some hot glue, or thread and needle if you're like me. Antlers, santa hats, jingle bells or even real mini baubles are an extra, guaranteeing you to win any ugly christmas sweater contest. Happy crafting!
The best ugly diy christmas sweaters to make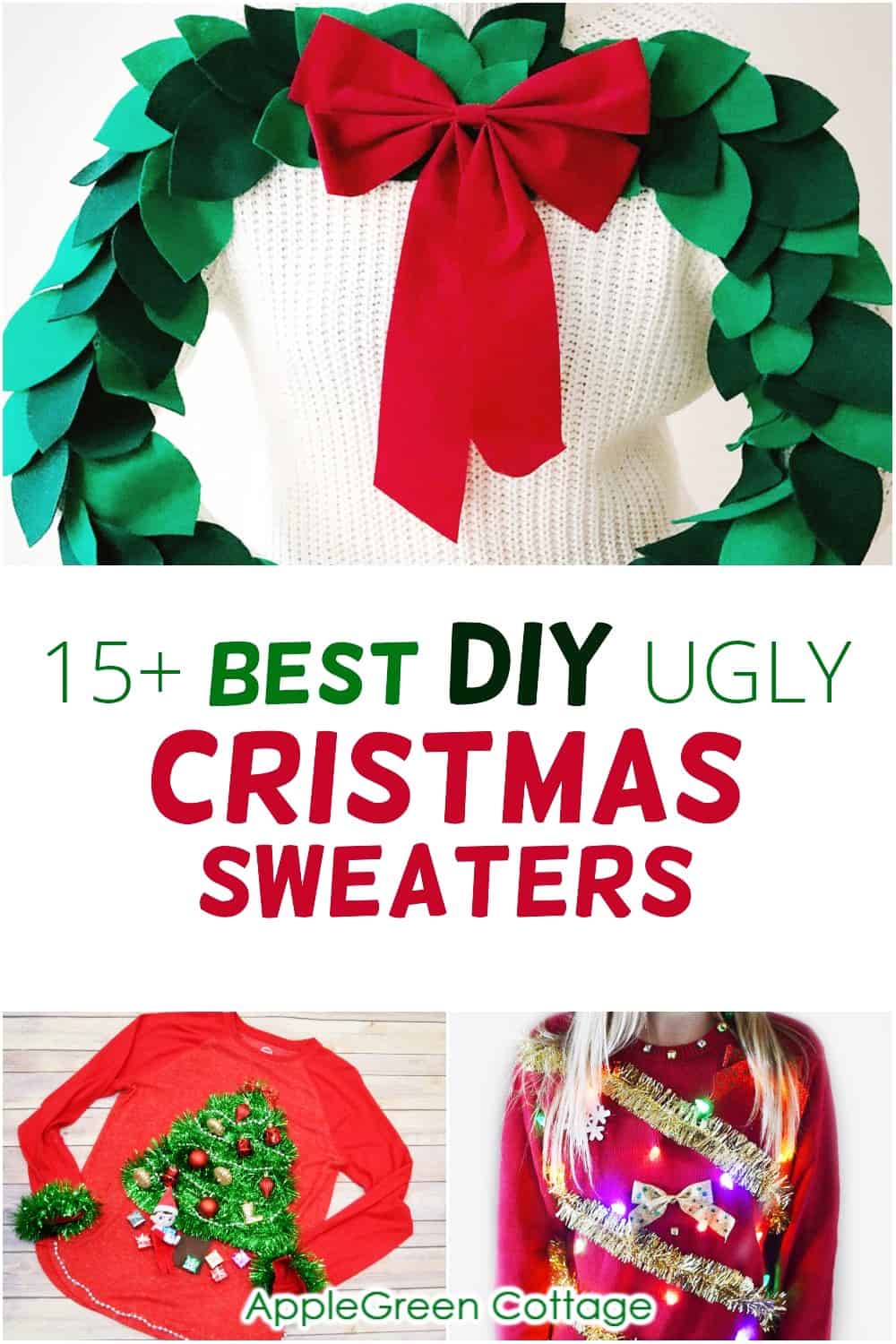 I hope you get a few great ideas from my favorites' collection:
Diy Ugly Christmas Sweater Ideas
Your new favorites! Funny and creative ideas to make your own diy christmas sweater.
I hope you've enjoyed some of the coolest DIY ugly Christmas sweaters ever!
Above all, ugly Christmas sweaters are all about being silly, unique, and funny. Happy crafting - and happy holiday season.
HUGE Holiday Sewing Pattern BUNDLE - FREE!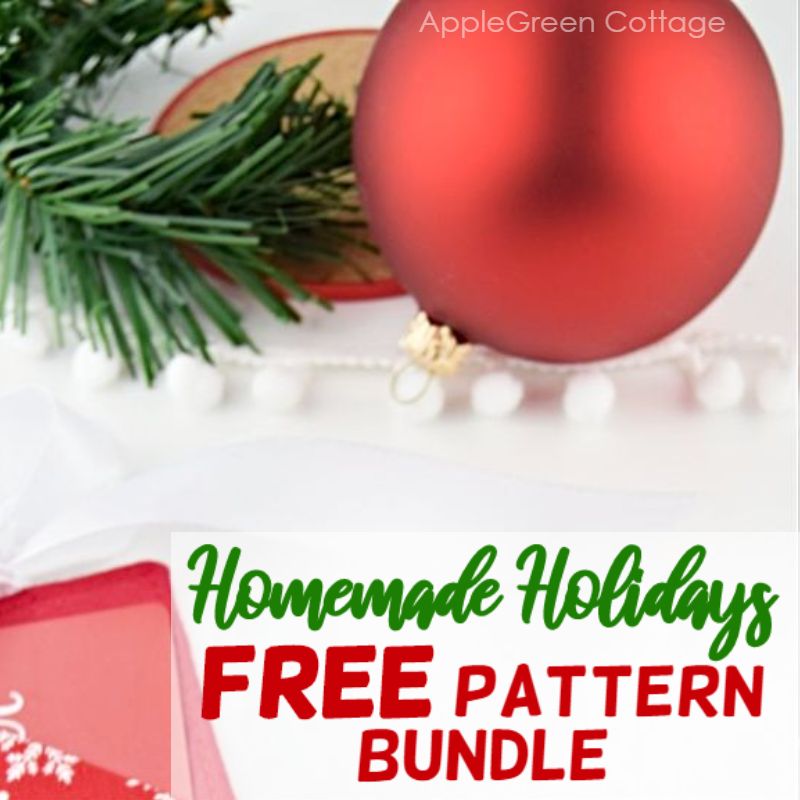 UPDATE: MORE templates to be ADDED to the Homemade Holiday FREE Bundle!- Join our mailing list here, so you don't miss out on any new tutorials!