What is interfacing in sewing - here's a beginner's guide to interfacing that will make all your sewing projects easier. Avoid beginner sewing mistakes and do it right - the first time!
This interfacing guide is meant to be your learning resource, helping you find out what interfacings and stabilizers are out there, how to use them, which ones might be interchangeable (interfacing alternatives, good-to-know!), and last but not least, these are all notes I keep adding to - for myself and everybody who wants to use my experience in sewing with interfacings.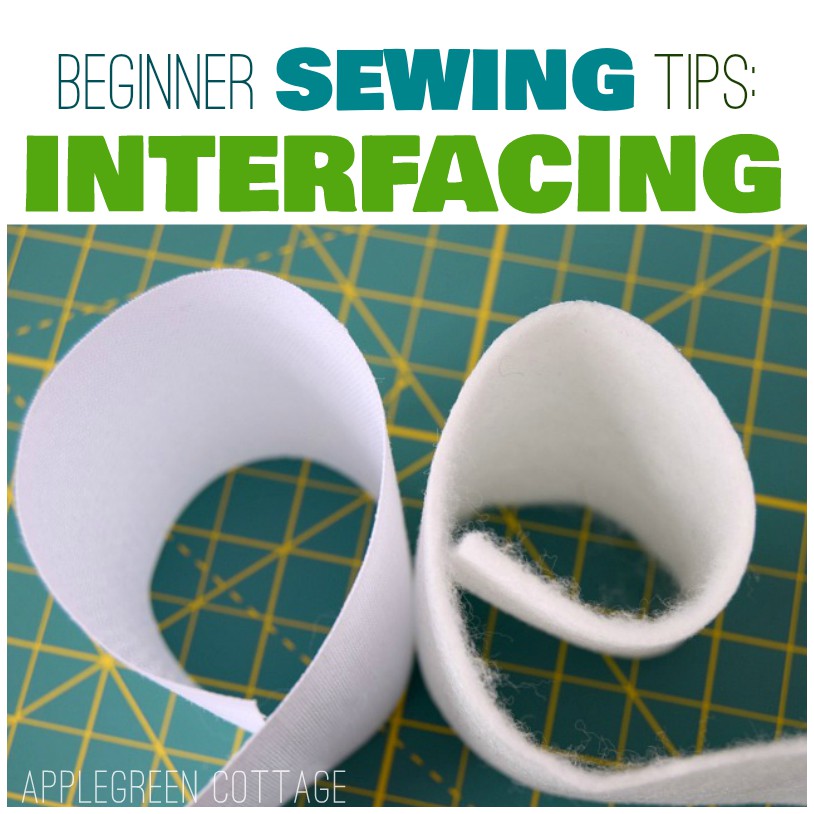 This post contains affiliate links. Thanks for your support. A list of popular interfacing brands and interfacing product names - with my opinions, descriptions, recommendations included at the end of this post. Just scroll down if you're looking for exact product names on what interfacing to use for which projects!
Together with my bag making tips post, these beginner sewing tips are all you need to know about what is interfacing in sewing: interfacing clarified, including the basic differences and interfacing types.
Here I'll try to answer any questions you might have with interfacings.
No time to read it now? Save this post to Pinterest using this link or the image below - you'll need it on nearly every project: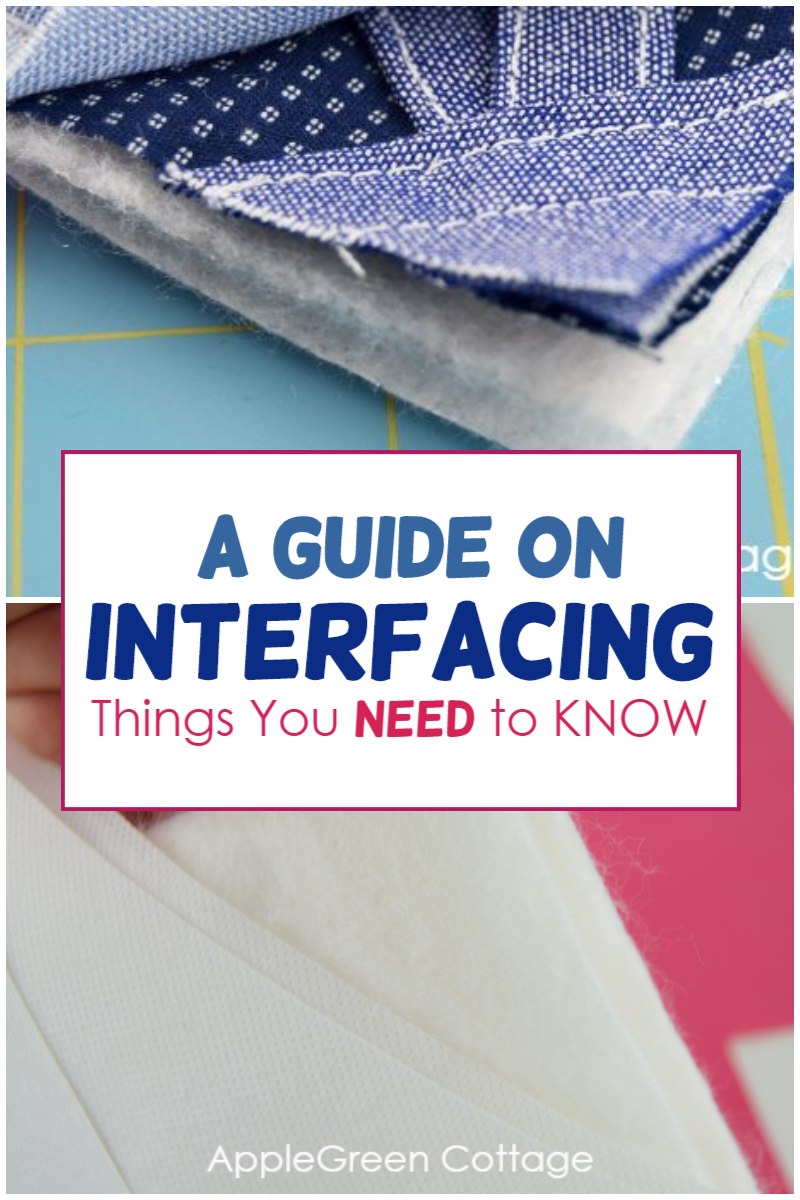 What Is Interfacing In Sewing - The Basics
Let me first cover a few basics, for those who are to do their first project with interfacing: interfacing will give your fabric additional stability needed for the optimal use of the product.
You'll always apply interfacing to the back of the fabric before you start stitching. It will not be visible in the finalized product.
Interfacing will add stiffness to the fabric, and prevent the fabric from sagging. An important factor in bags - with few exceptions, you'll want your bags to have body, stability, and some stiffness. 
As an example, let's take a look at this simple, yet beautiful project tote:
The stability of the tote above totally depends on the interfacing used. What is more, the pattern even gives you 3 options for interfacing, and guides you so you can safely choose exactly what you need - and what you have at hand. (always good to have options, especially with interfacing!)
An exception to a bag needing interfacing a slouchy hobo bag like this one I wrote about ages ago. Or these diy shoe travel pouches - they have zero interfacing, for good reasons.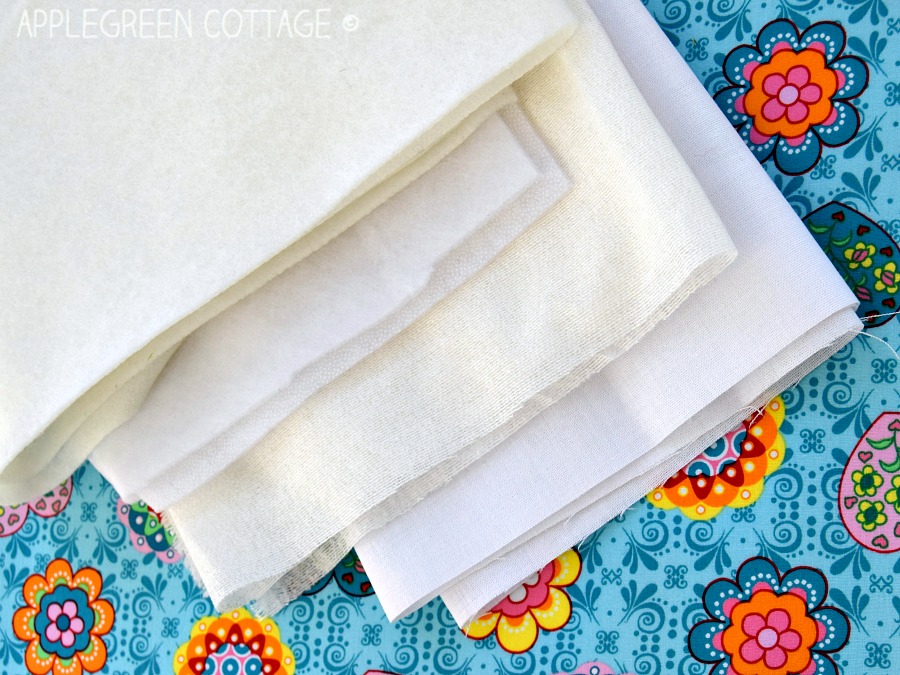 How To Choose The Right Interfacing?
TYPES Of Interfacing
There are tons of various types of interfacing, varying in weight, stiffness, materials used, and use. Interfacing can be
woven (looks like fabric, though stiffened), or
non-woven (compressed fibers, with one side covered with adhesive; the non-wovens often have a paper-like feel)
knit (used when you need some stretch, mostly in garment sewing)
An interfacing material can be used alone on fabric, or in combination. To explain, let's take a look at this bag:
This pattern uses two types of interfacing, both non-woven and woven interfacing. These two combined give the tote just the right level of body and stability. Just what a good crossbody bag needs!
A tip on WOVEN interfacing though - watch out for the grainline, it needs to be taken into account when cutting! You don't need to do that with non-woven one, but it's not really that of a burden. I love either of those.
Iron-on Interfacing and Sew-in Interfacing
Considering the application, there are two types: fusible interfacing (iron-on) and non-fusible interfacing (sew-in). This was a major difference for me when I was starting out.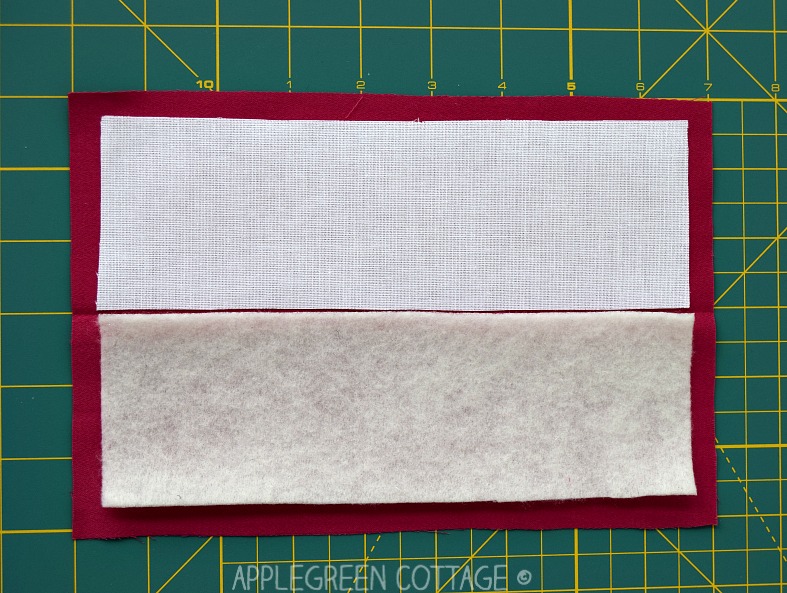 NON-FUSIBLE or FUSIBLE Interfacing?
There are basically two ways to apply interfacing, depending on the type: non-fusible interfacing. You need to sew it to the back of the fabric, hence also called sew in interfacing. The one I prefer (and you might too): fusible interfacing. The non-fusible is also called interlining.
When To Use NON-FUSIBLE INTERFACING?
Although it's often a matter of personal preference and widely available, sew-in interfacing is not the first choice of many beginner sewers. It needs to be sewn together with the fabric, meaning it will take more of your time and you'll need to work with several layers. But sometimes the non-fusible type will be the preferred or even the only option:
When your fabric is not suitable for ironing.
or when the fabric has a lot of structure, and
Visual effect: when fusing would work against the desired visual effect of the finalized project. (eg when you want that fluffy feel of a project - like these round storage baskets.
FUSIBLE INTERFACING
What is fusible interfacing? Super simple: it irons on your fabric. It will only take you a few minutes to iron it onto the back side of the fabric. No pinning or basting - take a look at this quick how-to: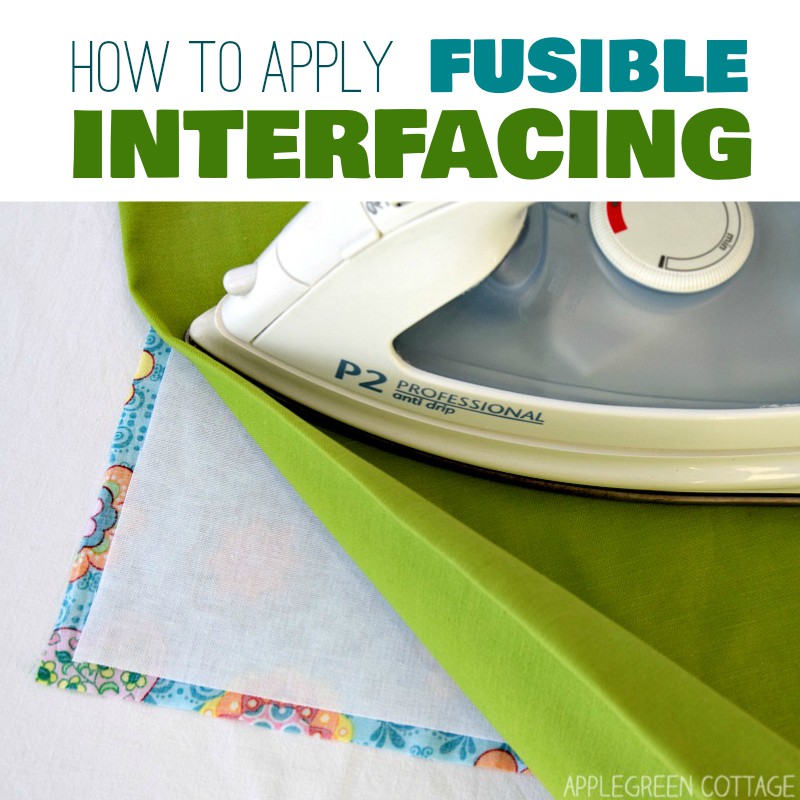 Interfacing vs Batting
Batting is always non-fusible, it's a filler material used for making quilts. It CAN be used in place of interfacing, especially when you want to achieve that squishy, soft feel of your project. Like this one: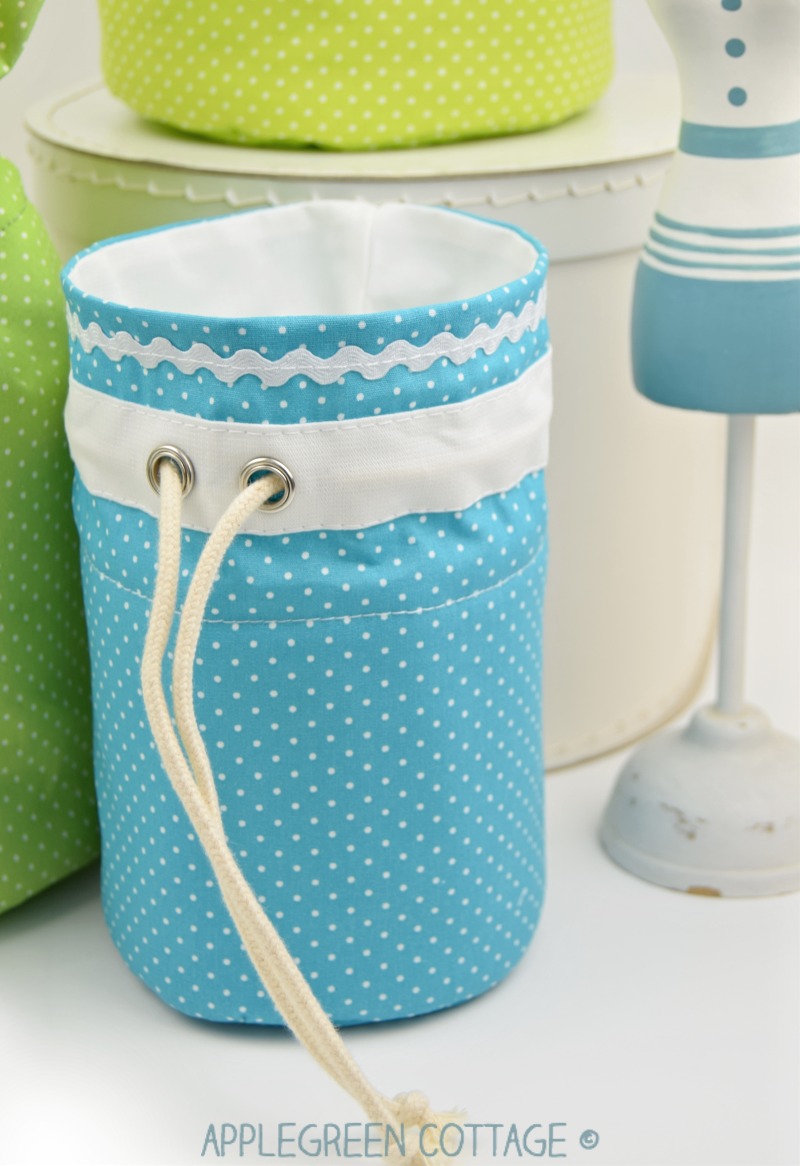 This project uses batting. So squishy and super soft, and a perfect home storage!
What Is Insulating Batting Or Thermal Batting
When you sew something that will, say be used in the kitchen and will need to resist some heat - potholders, table pads, oven mitts, ironing board covers and the like, use one of the products that are also called insulating thermal batting/lining/wadding. One of the best-known brands of thermal batting is Insul Bright by the Warm Company. I use this one.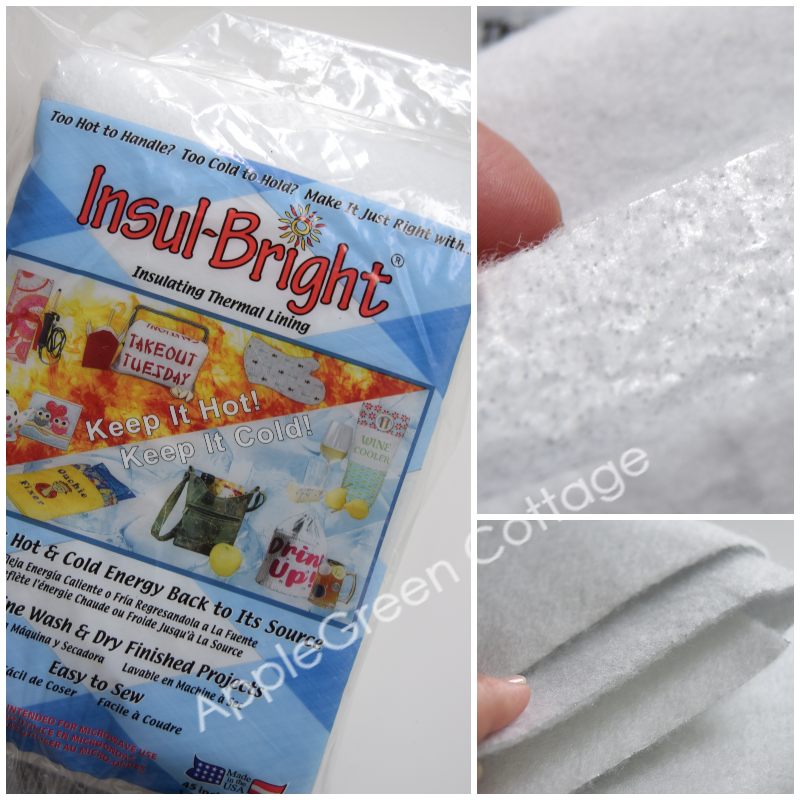 Insul-Bright is a needle-punched polyester insulating material. There is no right or wrong side to Insulbrite. You can use it either way shiny side or dull side out if you want. This product is not to be used in a microwave! See in the photo above, it has a thin metallic layer to reflect heat or cold - so please remember - no mircovwave for items made with this specific batting product.
Want to give thermal batting a try? Here is a classic potholder to sew, a heart mug rug tutorial, or this easy potholder pattern - super cute too! 🙂
What Weight Of Interfacing Should I Use?
Interfacings can range from lightweight through mid- and heavy-weight. As a rule of thumb, you always want your interfacing a bit lighter than the fabric, so choose accordingly.
Interfacing And Bag Making
Interfacing will add stiffness to the fabric, and prevent the fabric from sagging. It's especially an important factor in bags - with few exceptions, you'll want your bags to have body, stability and some stiffness. An exception to this would be slouchy hobo bags like this one I wrote about ages ago.
There are so many different ways to use interfacing in bags, and each one will end up in a different result. Those super sturdy bags and zip-around wallets? The majority of those have Decovil at least in some part, or craft foam.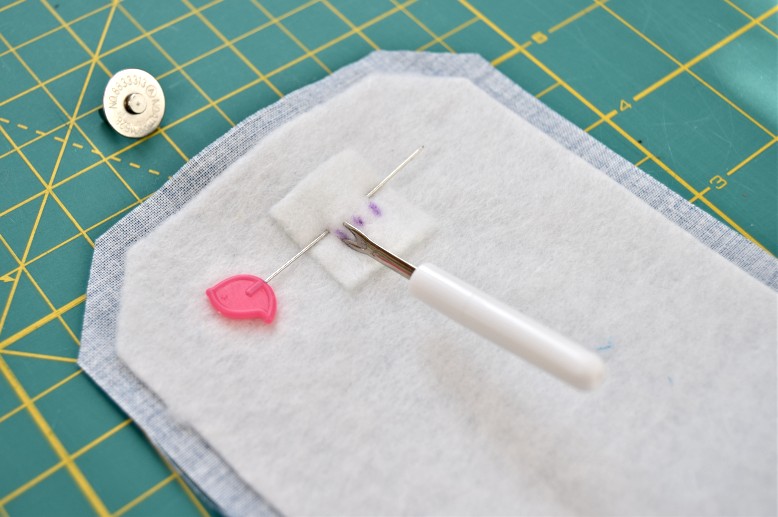 Interfacing Tip - How to Avoid Wrinkles on Interfacing?
A smart interfacing hack: Want to make a bag feel stiff but don't want the interfacing to show wrinkles from turning your bag right-side-out? Here's an easy tip: fuse some light or even medium-weight interfacing to the fabric first, and only then apply a stiffer interfacing like Decor Bond or Decovil Light.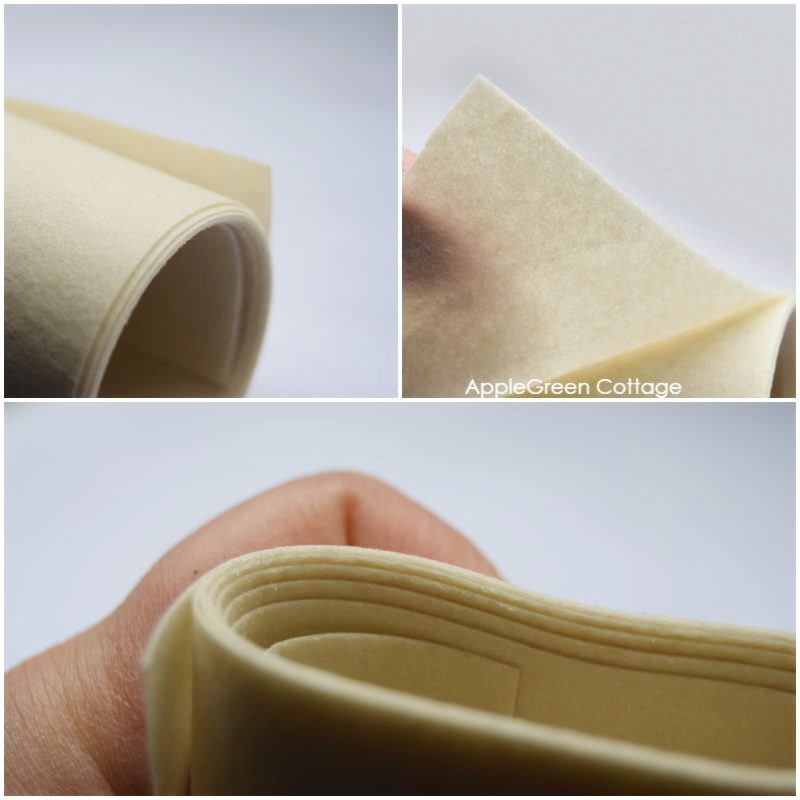 Examples of how to use different interfacings? Check out my free market bag pattern and the sturdy zipper case pattern and see how I mixed and matched several types of interfacing.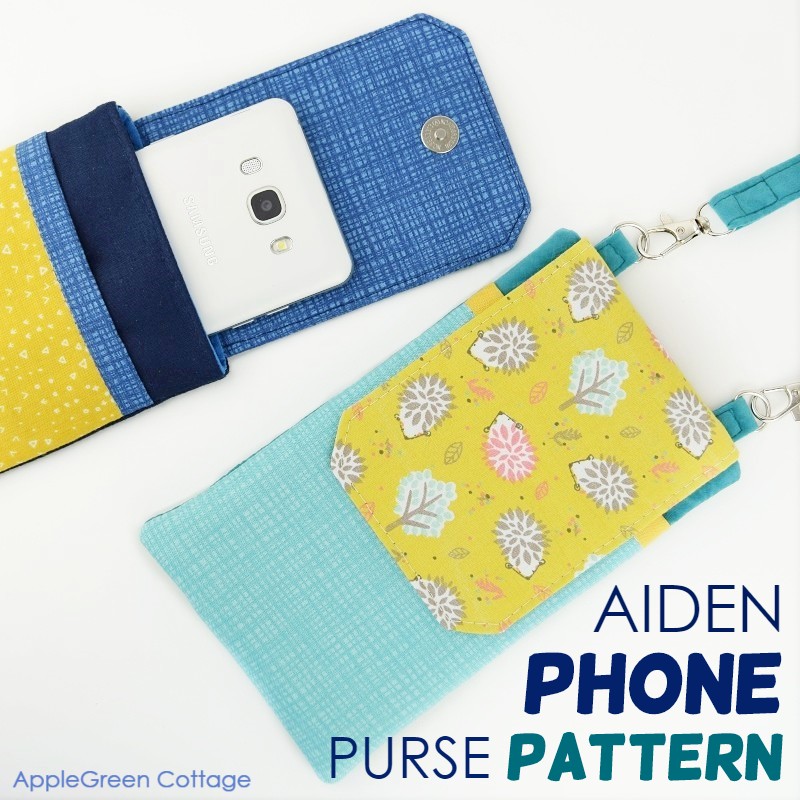 What interfacing To Use On the Lining?
And here's another quick tip if you want a good-looking bag lining: always use a layer of light-to-medium-weight interfacing like Pellon SF101 Shape Flex or Vilene G700. It always brings your bag to a higher level of quality. Sometimes, I use Vilene H200 - a bit stiffer than G700 and a non-woven but less expensive, still pliable and soft. But there are more brands and products coming on the market all the time. I'm listing more of this type of woven light-to-medium weight interfacings below.
I've tried and tested a lot, and I mean a lot of lighter interfacings to use on linings and pockets. scroll down further, there are quite some I love and use - and you get tons of options to use, depending on where you live.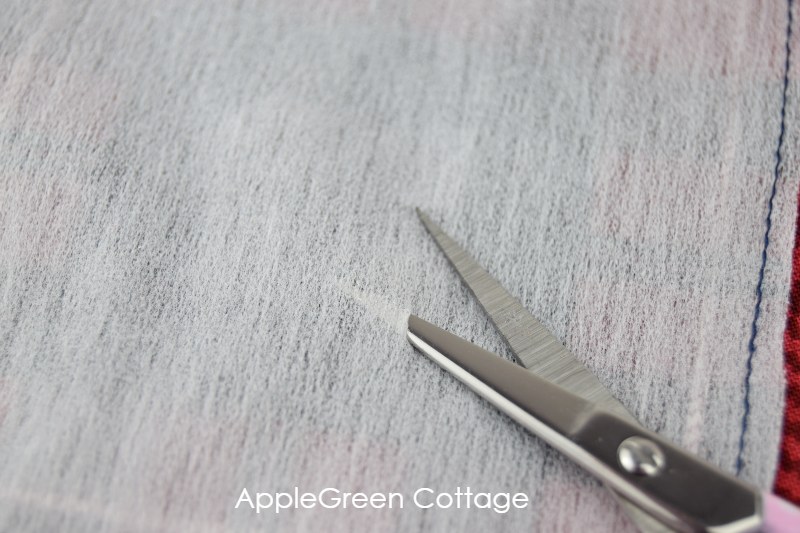 A closeup of Vilene H200 - nonwoven, thin, soft, and pliable. Typically used to strengthen collars on shirts and cuffs, I sometimes use it to line pouches and zipper bags. Love it!
Also, Vilene H200 is part of a great hack: it makes it super easy to do turned edge applique!
What to Use Instead of Interfacing?
Have no fusible interfacing at hand but would love to give your tote that extra body and weight? Use the (sew-in) cotton batting instead, and add a few simple quilting lines. I quilted the bigger of these two market bags. It turned out beautifully!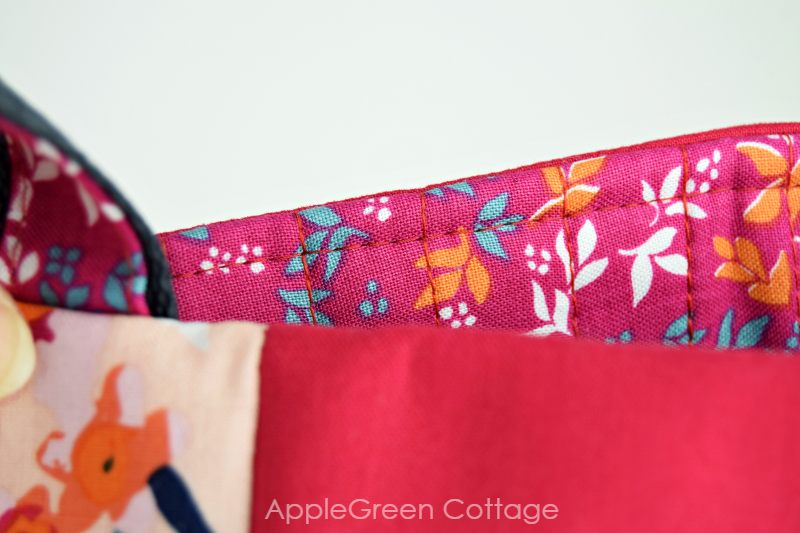 Popular Interfacing Types and Interfacing Brands:
Here are a list of fusible fleece types, stabilizers, and (mostly fusible) types of interfacing I love to use. Depending on what effect and level of stability you are after, one of these will suit your project.
Fusible Fleece
Fusible fleece (gives body to the project) - my fav for easy crafty sewing projects!) It will give a bit of a body and stability to a bag, and it's perfect for my popular ZIP Pocket Coin Purse, as well as this crossbody bag and clutch. Fusible fleece can be thick (high-loft) or thinner (low-loft).
examples of low-loft fusible fleece: Pellon 987F fusible fleece - equivalent to Vilene H630
examples of high-loft fusible fleece: Pellon Fusible Thermolam is felted, (dense and thicker than Pellon 987F), equivalent to Thermolam is Vilene H640 (thicker, i.e. high-loft fleece)
Honestly, I prefer H640 over H630, because for the most part, I find H630 too thin. However, the low-loft H630 works better for small projects, like coin purses!
Heat'n'Bond by Thermoweb has low-loft and high-loft fusible fleece too - check out both here
Interfacing Types
Good Interfacing for Bag Lining Pieces
Actually, I have four recommendations to use for your bag lining, or pockets, folks!
One, a classic: Pellon Shape Flex 101 It's something between light and medium-weight, i.e. all-purpose medium-weight, great for collars, cuffs, etc. It's great to add to all the lining pieces on a bag like my Nea Crossbody Bag. Very close to another brand that's popular in Europe and Australia: Vilene - look for Vilene G 700.
Vilene G 700 has a smooth, delicate surface, fuses well, and has a lovely drape. Good, high-quality interfacing. Ideal to use for bag lining, it does not stiffen your lining, just gives it strength. I love it! It's great for garment sewing too. The only downside - you've guessed it! - comes with the pricing which is not on the low end. I bought it locally for around USD7 per yard (bolt width is 90 cm only)
And there's a great less expensive alternative, Wovenfuse. Barb sells both Wovenfuse and Wovenfuse2, check it out here.
Wovenfix 2 is probably a direct replacement of the SF 1 I mentioned above. WovenFix is a woven, cotton interfacing that gives stabilization and structure to your fabric while keeping the original drape of the material. Get it at Serial Bagmakers I was thrilled to see how inexpensive it is! Also available here on Etsy.
Sew Fuse - excellent replacement of SF101, high quality (and by that I mean it fuses amazingly well!) and reasonable price, it is often sold out, so if you happen to see it's available, grab a yard or 5! This is 100% cotton woven interfacing with a fusible coating used for handbags. It comes in 44" Width (112cm)
Emmaline Bags has the EB Fuse in 3 weights - EB Fuse Light (120 gsm) is great for use on quilting cotton for lining, pockets, or garments. This is a similar weight to Pellon SF101 or Vilene G700.
Non-Woven Fusibles
And then there are tons of non-woven fusibles. Use with caution, as these, especially if rigid, can add wrinkles to your bags. Not what you want. here is a list, and some of my experience with them: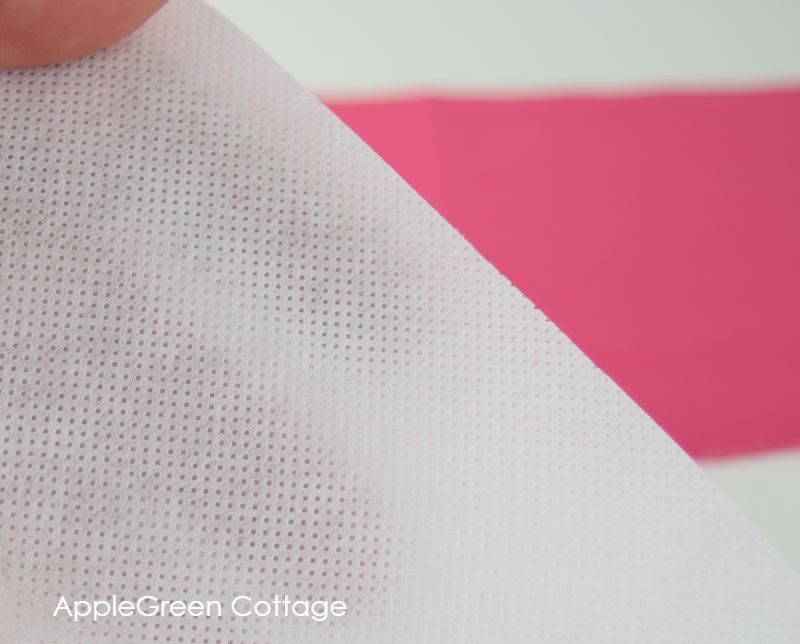 One more mid-weight type of interfacing I need to mention with making card slots, pockets, and the like - but this one is woven:
EB Fuse Medium (160 gsm) by Emmaline Bags is great for use on card slots, the outer of small bags, and it gives you a slightly stiffer feel than the Lightweight version of this same brand. So I'd say, equivalent to Craft Fuse, but woven!
Not, by any means, an exhaustive list! There are many more, and I keep finding new materials and brands, and I'll be adding to this list, so make sure to come back soon. And there's one more group to discuss:
SPECIAL Stabilizers For Bags
Sometimes, you'll want your project, a bag, to stand up on its own, and to make it super stable, you might want to use a special stabilizer. I'm listing these separately here (but if I'm honest, this section is a bit subjective, and fusible fleece should be listed under stabilizers here, too)
First, Decovil Light. In the United States, Decovil Light is sold as Pellon 525. One of my real favorites!! Since it crinkles easily when you turn the bag right-side out, feel free to add an extra layer of SF101 as the base can save the day and prevent wrinkles! Other than that, Decovil Light is wonderful. It has a somewhat leathery feel and turns your beautiful yet thin designer cotton prints into a superb bag-making leather-like fabric. (And that's me here, being super excited about it!) Now, two great replacements for Decovil Light:
Sewfuse Plus - it gives your fabric a more structured/ stiffer feel than 'Sewfuse'. Two layers of Sewfuse Plus will give you a similar stiffness as Decovil Light. SewFuse Plus is a 100% cotton woven interfacing with a fusible coating used for handbags. Great for the outer layer of my TEYA crossbody bag.
EB Fuse Heavy (210 gsm) by Emmaline Bags has a similar weight and feel to Decovil Light stabilizer. I have heard great things about this from fellow bagmakers I trust, but I haven't given it a try yet.
And now, two super heavy-weight stabilizers:
Decovil I - or Decovil Heavy, looks and feels like leather. It's a thicker counterpart to Decovil Light, but they are never interchangeable. Really strong stuff. Stay away from it for your first sewing projects 🙂 Once you get the hang of it - you're pro-level! In the United States, Decovil Heavy is sold as Pellon 526.
Pellon Peltex - super stiff, see it here. This is a Pellon equivalent to the Vilene Decovil. Most often, it would be used as a bag base insert, to make the bag bottom super stable. However, you don't fuse it during the sewing process, but rather cut and insert it into the base right before stitching the bag lining closed - that is, with the bag already turned.
What Is Foam Stabilizer?
Still talking about bag stabilizers, but this one deserves a whole new chapter. Flex foam is great but a totally different beast. Most popular brands include Annie's Soft'N'Stable, Vilene Style-Vil, single-sided fusible BOSAL, and PellonFlex Foam 77. I have been using the Pellon one, and loved it.
Foam adds stability to your bag and a lot of body, but it sews so easily. Usually, you'll remove it from the seam allowance so you don't end up with too many layers when topstitching, but in reality, it does not cause any issues. The needle goes through easily, it's puffy but not dense so the needle won't stick if you have multiple layers of foam. The real reason why you want it out of your seams is the fact that your sewing foot can only be lifted to a certain height - and that is limited with domestic sewing machines. Give foam a try, you'll love it!
Check out my GLAM Girl Purse pattern if you want to give flex foam a try.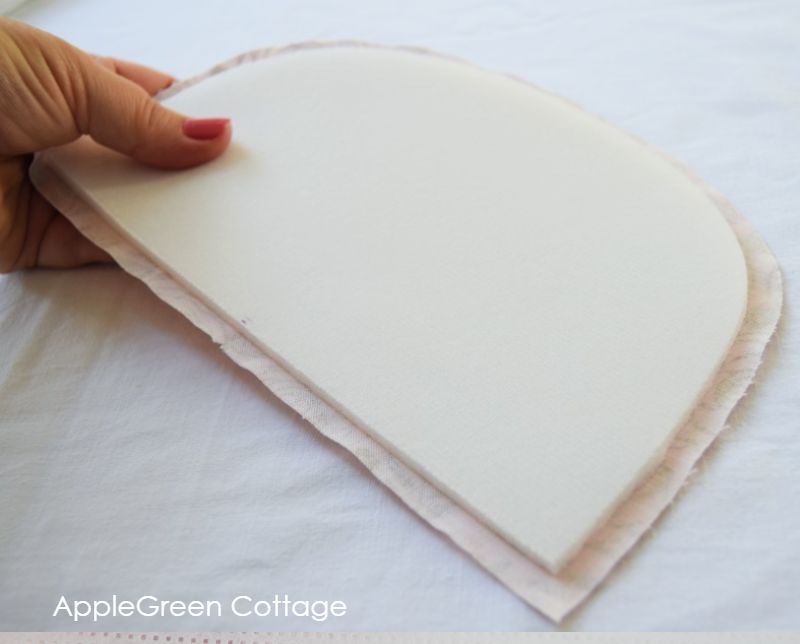 Should I Use Fusible Foam or Non-Fusible Foam for Bagmaking?
I love fusible foam. However, some bag makers will stay away from foam if it's fusible, as it will sometimes cause wrinkles on the fabric if you're using lightweight materials, say quilting cotton. If the foam has wrinkles, try steaming the fabric from the front side, not touching it, but just holding the iron close to it and leaving out a lot of steam. It works great for me.
How To Sew Fusible Foam?
The best solution for sewing with fusible foam I can recommend is using a layer of SF101 as a base on the entire fabric piece, and fusing foam only on that layer. If your foam is fusible, cut it a bit smaller, that is, without the seam allowance, before fusing. This also works with other types of stiff interfacing like Decor Bond.
How To Sew Non-Fusible Foam?
If you use the non-fusible foam, you cut the same size as your fabric, then baste in place, and then sew the layers together. After that, you cut the foam around the seam so you have as little excess left as possible when you topstitch.
The non-fusible foam also looks amazing when you quilt it. Again, first, apply woven interfacing then add foam to this base, then quilt. Yay!
One more stabilizer I just found out about!
Bouncyfirm! The Serial Bagmakers sell it, it comes in two thicknesses, 210 and 160. Bouncyfirm 160 is a medium-firm fusible bag reinforcement. The best thing about it? It's both firm and flexible - easy to use and good-looking in a finished bag. Need I say more? Take a look at it on the Serial Bagmakers site, they have a video review about it too. It adheres very well!
How To Remove Glue Residue From Iron?
Sometimes, people would ask me how to clean the iron if the sticky glue from interfacing gets on it. It's inevitable you'll at some point get some of the glue on your iron. Don't stress, there is an easy solution: a wet dryer sheet will remove glue from an iron. Now you know my secret 🙂
I've also heard of (but did not try it out) mixing a few drops of liquid dish detergent and water, then using a small cloth to wipe away sticky residue.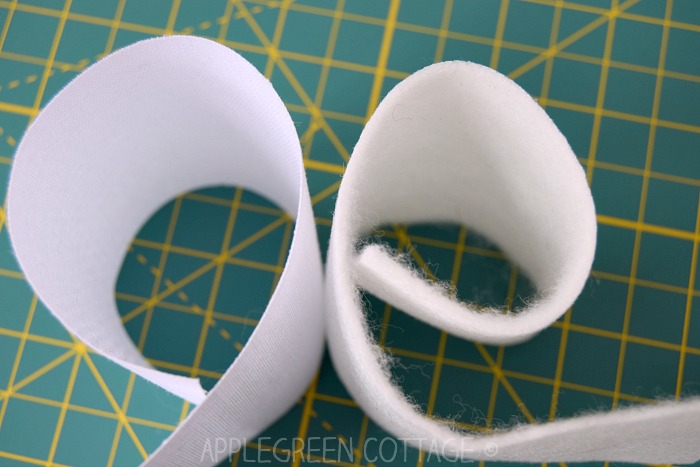 How To Use Interfacing - Notes For A Beginner
Interfacing is a great addition to a project when you need to make your fabric stiffer, more stable or to strengthen an area, and it also gives a sewing project some shape and body. After the quick sewing tip on how to apply interfacing from a while ago, here's a short beginner's guide to interfacing, to help you start off on the right foot:
What Interfacing to Use If you are new to sewing?
Or, to put it differntly, what is the best type of interfacing/stabilizer to use for easy sewing projects?
If you're mostly working on easy sewing projects, there's high chance you'll simply get away by using one type: fusible fleece. It feels like felt, with one adhesive side, and it will give your project some nice body. Several brands and thicknesses; start with one and then switch to a thicker, denser one like Vilene H640 or go for a thinner one like Vilene H630.
Need examples? I used fusible fleece in these easy projects:
I used a thinner, Vilene H630 fusible fleece here in my Marble Maze - Free Pattern and Tutorial - it's just a bit lighter than my favorite fusible fleece Vilene H640. You'll recognize it from far because it's totally light and puffy and has tiny glue dots on one side.
Don't let this list intimidate you. Just so you know, you WILL find your favorite soon. Just start with general all-purpose interfacing, maybe even start with fusible fleece. Then later check out a few more when you get a chance, and you'll see what you prefer. Never the same with two sewists!
And last but not least, a money-saver: here's one little tip for you that might save the day when you are sitting at your sewing machine, making a project when you realize you're running out of your interfacing, fusible felt, or batting: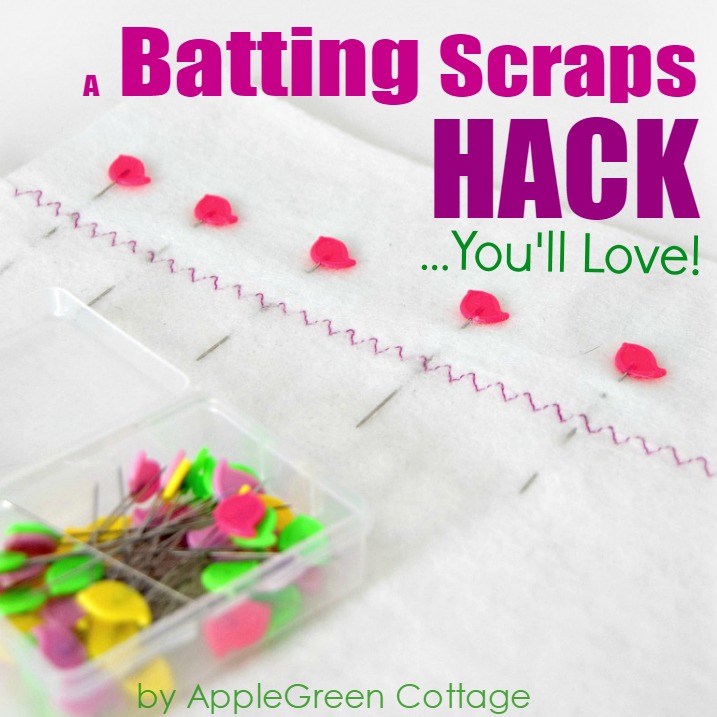 Using various types of batting, interfacing, interlining - scraps!
Conclusion
If you've made it this far, we have a lot in common! This interfacing guide is meant to be your learning resource, an online resource on what interfacings and stabilizers are out there, how to use them, which ones might be interchangeable (interfacing alternatives, good-to-know!), and last but not least, these are all notes I keep adding to - for myself and everybody who wants to use my experience in sewing with interfacings.
Well, this is a lot to digest in one read, but I hope it's a good how-to for all your interfacing questions. Also, I keep expanding it for myself. And I'll admit it's my go-to post to re-read when I'm deciding on what interfacing and stabilizers to use when I design a new pattern.
I have been, and will add to this guide, as soon as I learn a new thing I go in and add more information - a good reason for you to save this interfacing guide and return to it when you need it!
And one thing more: never toss away any scraps of interfacing, interlining or anything even closely resembling batting! Why? You'll use them on projects like these:
Now that you know what is interfacing in sewing, the types of interfacing, as well as interfacing tips you have to know if you sew, you can start your project. Happy sewing!
Damjana