See how to apply fusible interfacing to your fabric. Fusible interfacing is great for when you need to add stability to your fabric (check out THIS interfacing guide too!), and it will only take you a few minutes to iron it onto the back side of the fabric. No pinning or basting - take a look!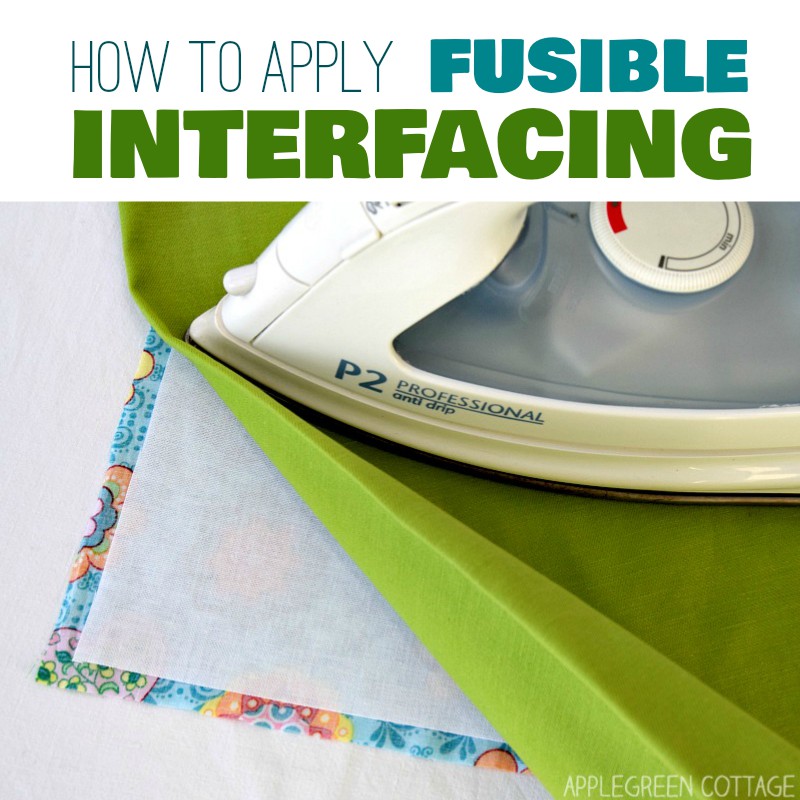 This post might contain affiliate links. Thanks for your support.
First, just a few words for those who are to do their first project with interfacing:There are many types of interfacing, varying in thickness, stiffness, and materials used. We're not listing them all here, as another post is on its way to cover that topic. Check out my INTERFACING GUIDE FOR BEGINNERS for details.
But bottom line, there are basically two ways to apply interfacing, depending on the type: non-fusible (you need to sew it to the back of the fabric) and the one I prefer (and you might too): fusible interfacing. If you're reading this post, you are interested in the latter one.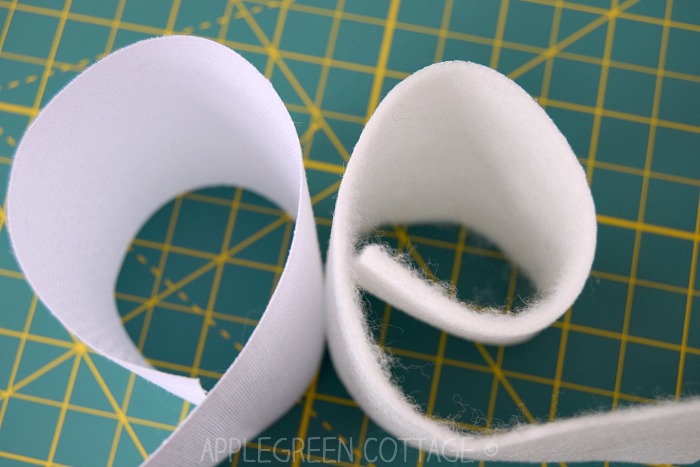 Left: very stiff, decor-weight woven interfacing. Right: fusible fleece.
How To Fuse Fusible Interfacing
Now, let's get down to work as you are probably already holding your piece in your hands, eager to go on with your sewing project.
How To Cut Fusible Interfacing
A) Stiff or thick interfacing: CUT ON STITCHING LINE:
First off, you'll need to cut your interfacing pieces using the same pattern pieces as for the main fabric. However, you'll cut the interfacing piece along the stitching line to reduce bulk, meaning you trim off any seam allowance before fusing. Your fabric piece will look like this one when you place interfacing on it: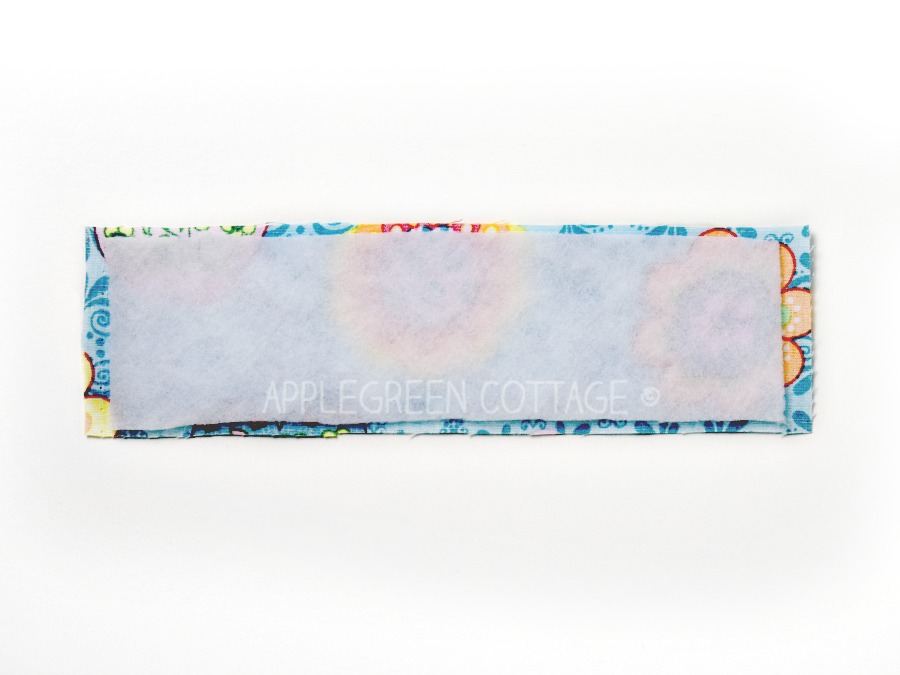 B) If you're fusing lightweight interfacing, there's no need to trim off the seam allowance. Your piece of interfacing will be the same size as the main fabric. See here: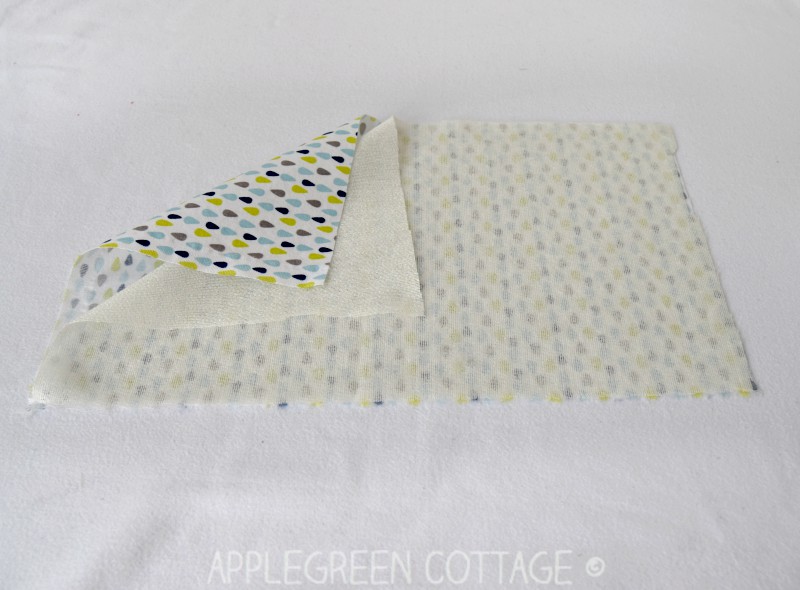 how To Apply Fusible Interfacing:
USEFUL tip: to avoid bubbles, try preshrinking your fabric first by simply pressing it well - before you apply interfacing or stabilizer. It will make applying interfacing and stabilizer easier, especially fusible fleece.
USEFUL TIP NO2: When applying fusible fleece, make sure to set your iron temp a bit lower and do not press on max temperature (avoiding bubbles, again 🙂
1. Place your fabric FACE DOWN on an ironing board. You need to apply the fusible interfacing to the backside of your fabric pieces.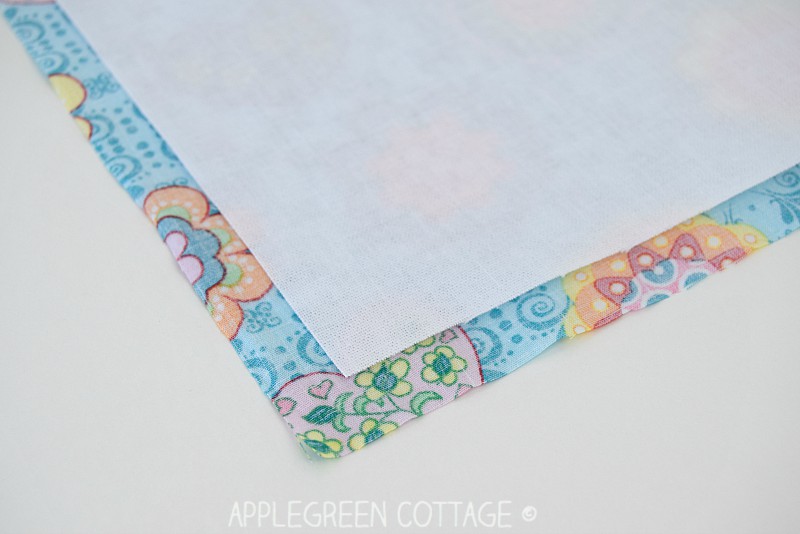 2. Place your piece of interfacing on the fabric, the adhesive coating must face down.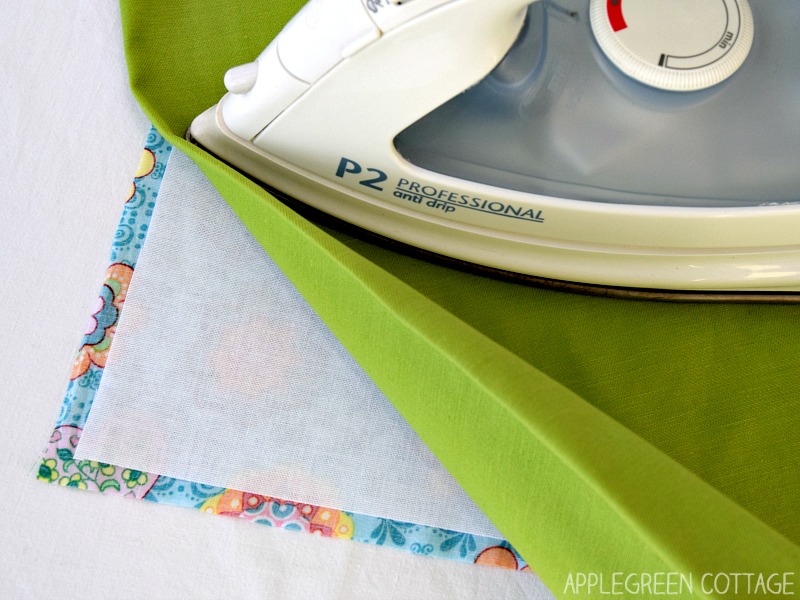 3. Cover with a cloth to prevent direct contact of the adhesive with the iron (yes the adhesive sometimes sticks onto the ironing plate if you press directly, as it melts).
4. Apply iron carefully. Press, up, press, up. Don't glide, to avoid shifting any of the layers!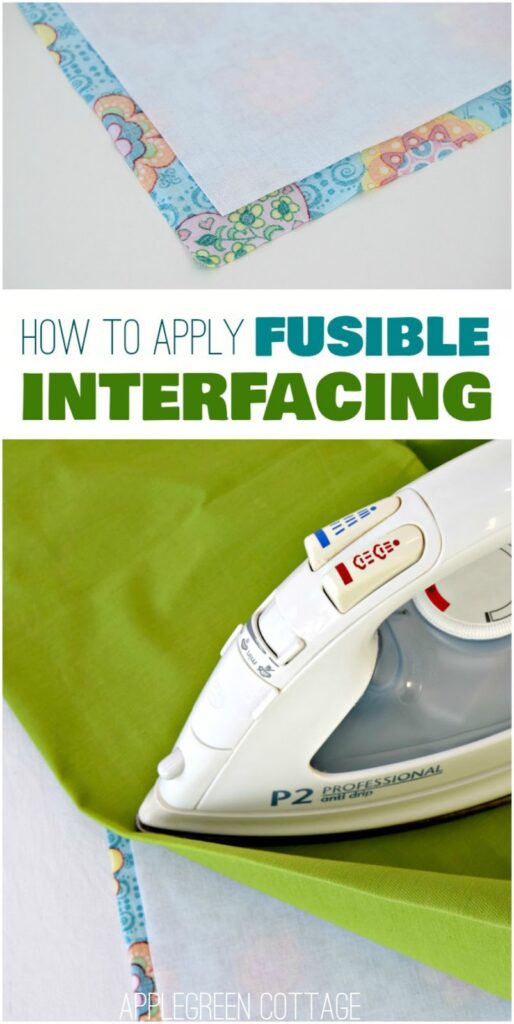 Done! And before I say happy sewing, one little tip for you that might save the day: for when you realize you're running out of your interfacing, fusible felt, or batting: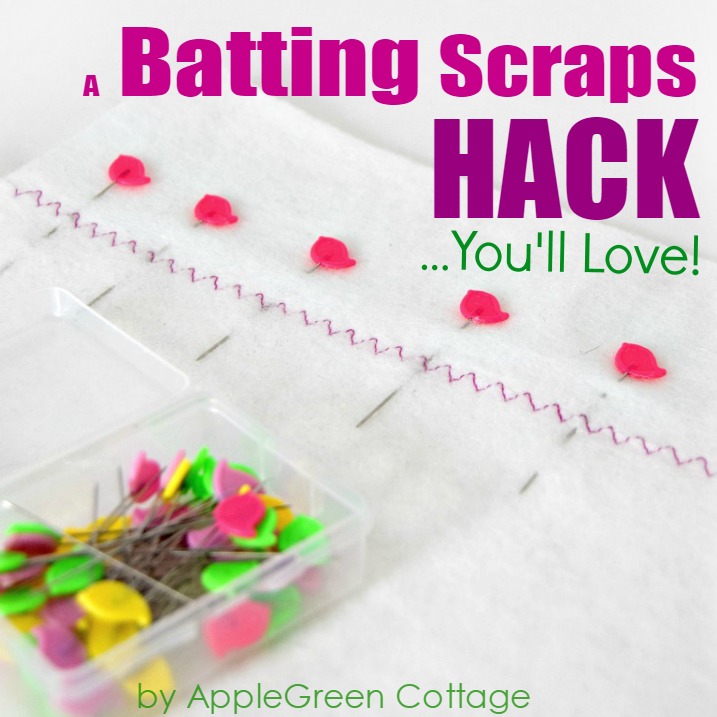 But since you're reading this post, you might already hold your interfacing in front of you, and you'd just want to start your project asap. So, let's get it done! Happy sewing!
Damjana
WANT MORE FREE TUTORIALS AND PATTERNS?
Get email updates and never miss out on new patterns, printables, and tutorials:
Or …check out the NEA Small Crossbody Bag pattern in our shop. This bag skyrocketed to the top of our best-sellers in less than a week after it was released: