Have you ever sewn a diy hobo bag? Today, I'd like to present you one I've made for myself: a comfortable, easy-sew shoulder bag. A bag that holds my shoulder effortlessly and can take all the necessary everyday items, but can also comfortably fit a water bottle and, say, a few snacks for the kids (and mom!). A perfect fit for everyday essentials. Want to take a look?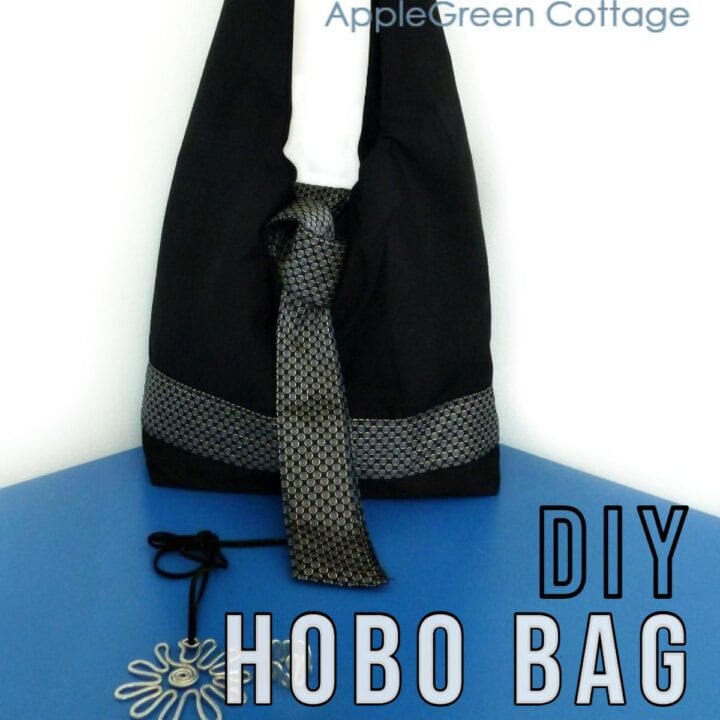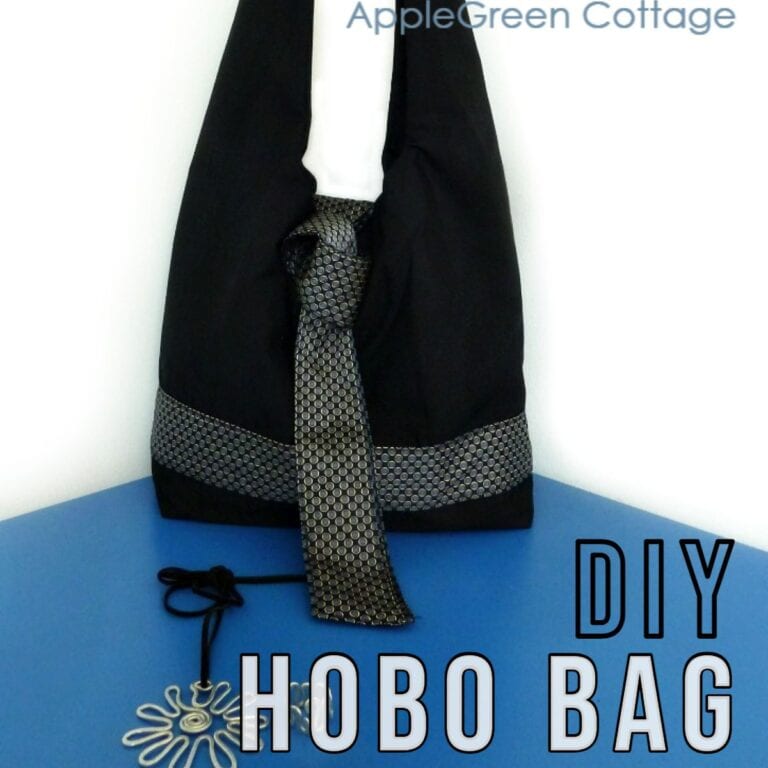 If you like making bags, you'll love these free projects, too:
I love this slouchy, easy-going bag. It was an easy project, and it did not even require interfacing! If you haven't made one yet, give it a try. It might be the bag you grab whenever you go out, just because it's so easy on you, it adds to a casual look (love that!) You can definitely sew a diy hobo bag yourself on a home sewing machine, even if you're new to bag-making.
The Story Behind This Diy Hobo Bag
I got this cutest metal weave pendant along with a beautiful ring as a present on a hot summer day from a dear friend. The pendant reminds me of the sun and the summer, my favorite time of the year.
And it felt just perfect to sew something around these colors to say goodbye to the wonderful summertime. And it felt like a perfect opportunity to finally sew something for me 🙂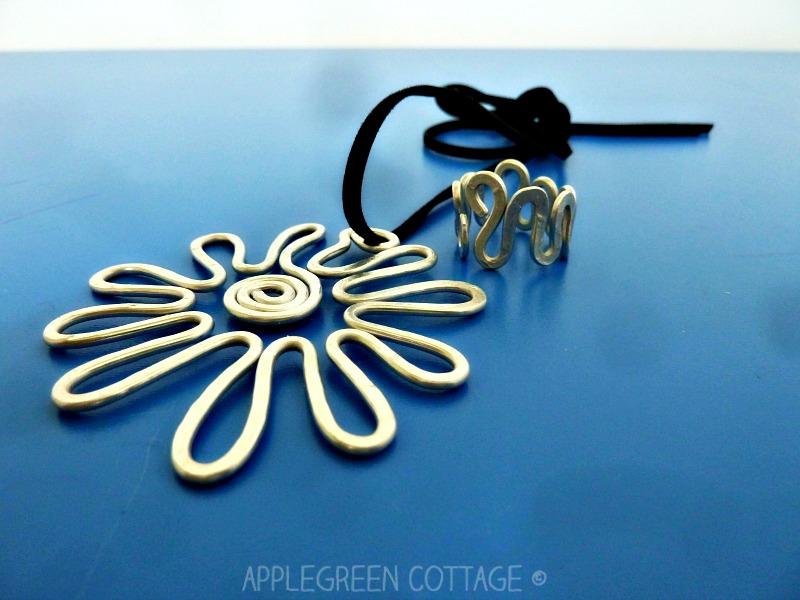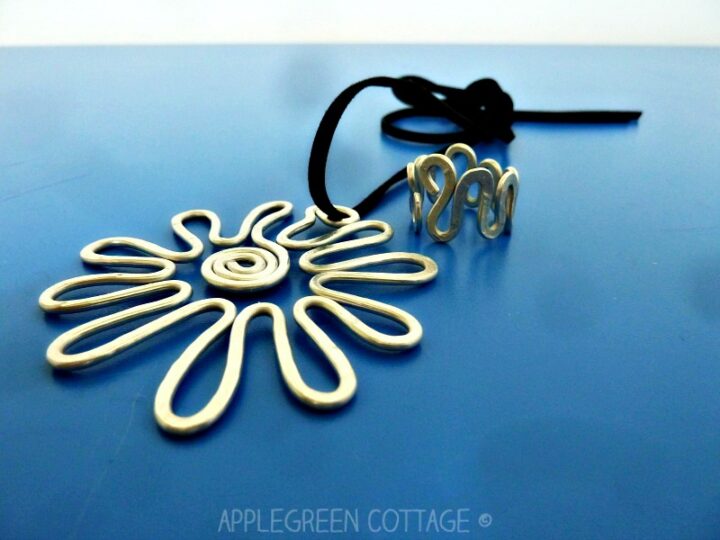 I decided to make something I wasn't used to. And am still not. Out of my comfort zone. I used BLACK fabric. Black. Seriously? Yes. If you look around my blog, you'll see I can't stop myself from the wildly colorful fabrics. What I sew usually turns itself into something with a crazy amount of bold colors, especially my favorite, apple green. No wonder I always keep running out of green and blue sewing thread. Do you too?
Say, a comfortable shoulder bag for a leisurely Sunday stroll in the city. So hobo bag it was!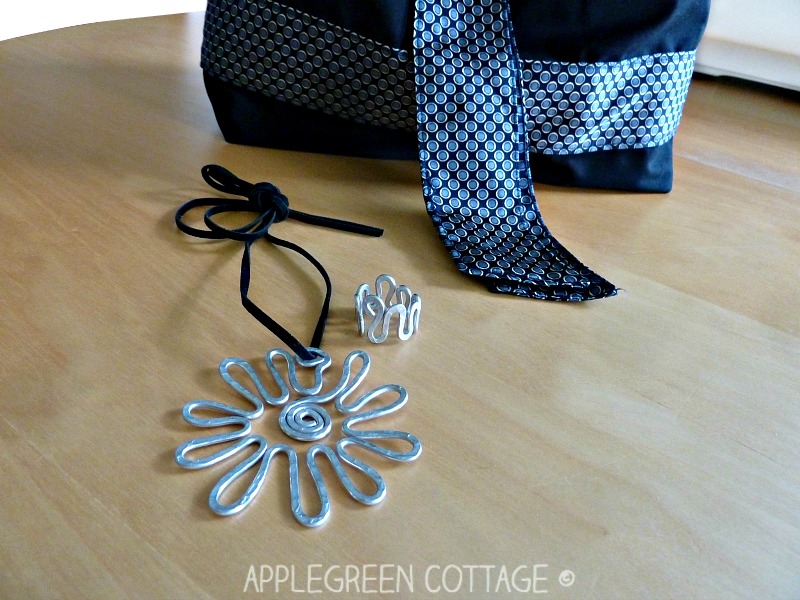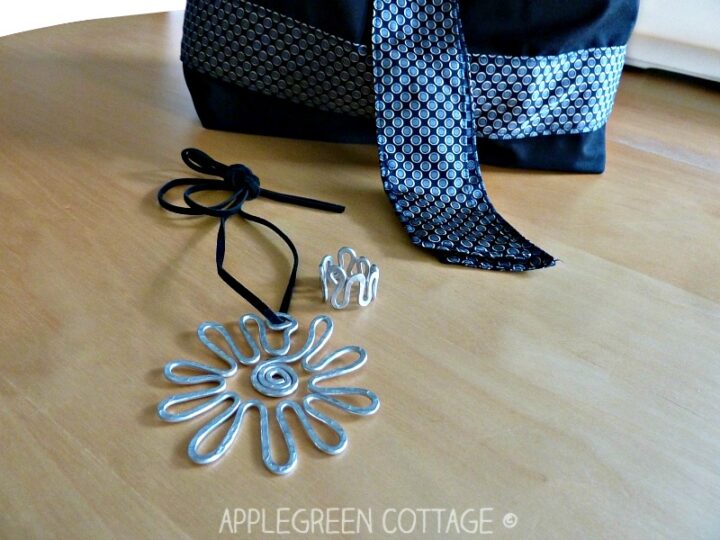 Now where were we? Oh, fabric choice: I used a sturdy BLACK cotton blend I've had for ages. Compared to the (usually) crazy colorful sewing projects (like these easy-peasy felt coasters!), it looked like a good choice for an accessory that would go with any color.
Pattern? I had none at hand, but I still remember the cute shoulder bag I had brought home from Berlin. It was ages ago and I no longer have that bag, but it is insanely easy to just cut into the folded fabric and play along if you've got a feeling of how your bag should look like. Ok, and you also need a bit of a hit-and-miss sewing project history 😉
So, I can't direct you to a pattern, sorry! But I just might make a printable PDF template pattern for this very bag someday and make it available to my subscribers. If someone would need it. (Anyone?) Till then, check out my other free templates/patterns, such as bunting banner template that goes with the free bunting banner tutorial or my Earwarmer Headband Tutorial. Readers also love my bandana bib pattern. Feel free to browse, there are many more. 😉
No pattern for the Diy Hobo Bag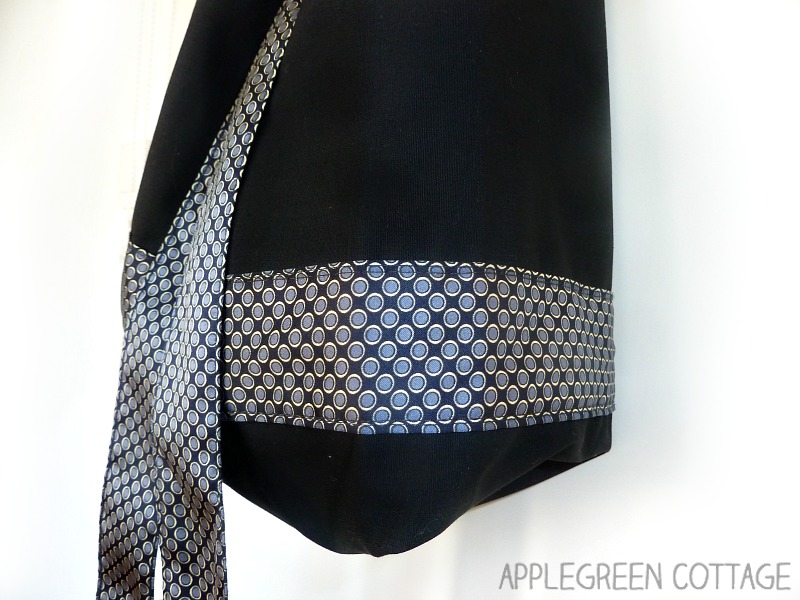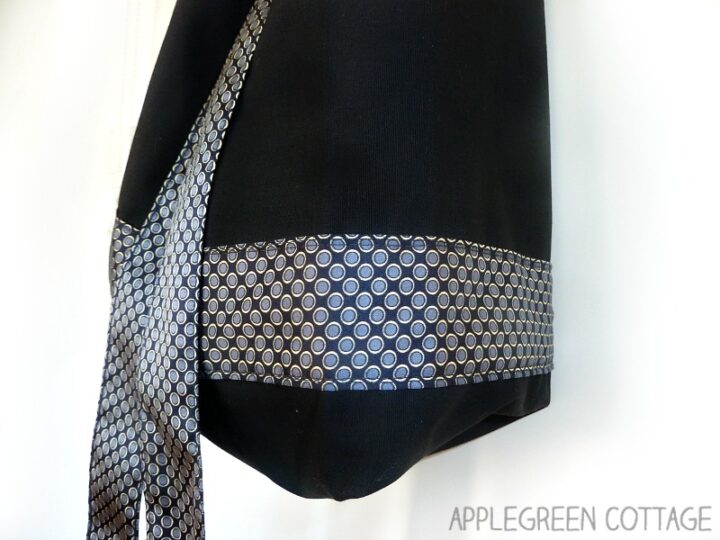 Back to the bag - to avoid it being too serious, I added a large playful ribbon horizontally, all around the bag body, just above the bottom edge. And I also used the same ribbon for closing - so I'm able to make a whimsical oversize bow, just for fun!
This Hobo Bag Project Is Partly An Upcycle Project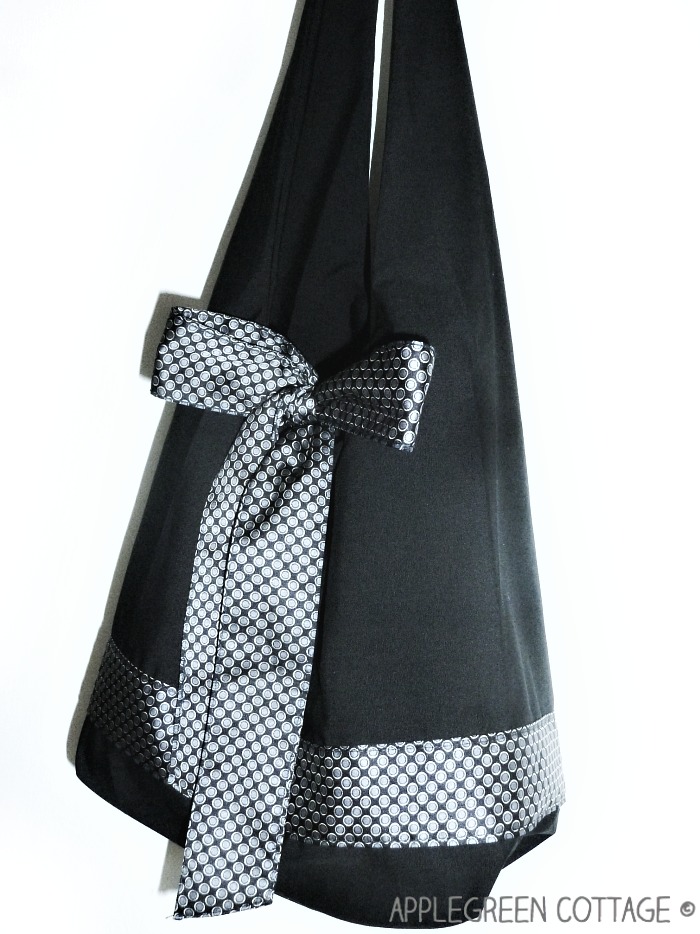 One thing more: this hobo bag project is at least partly an upcycle project. See the ribbon? It was a belt taken from a never-worn mens' housecoat. I didn't even need to cut/hem/finish the pieces before sewing. Fun and easy!
Easy-Sew Sewing Tip for Upcycling Bag Embellishments
When adding ribbons to your bags, make sure the ribbon has all the sides already hemmed and finished. It's way easier to sew it on!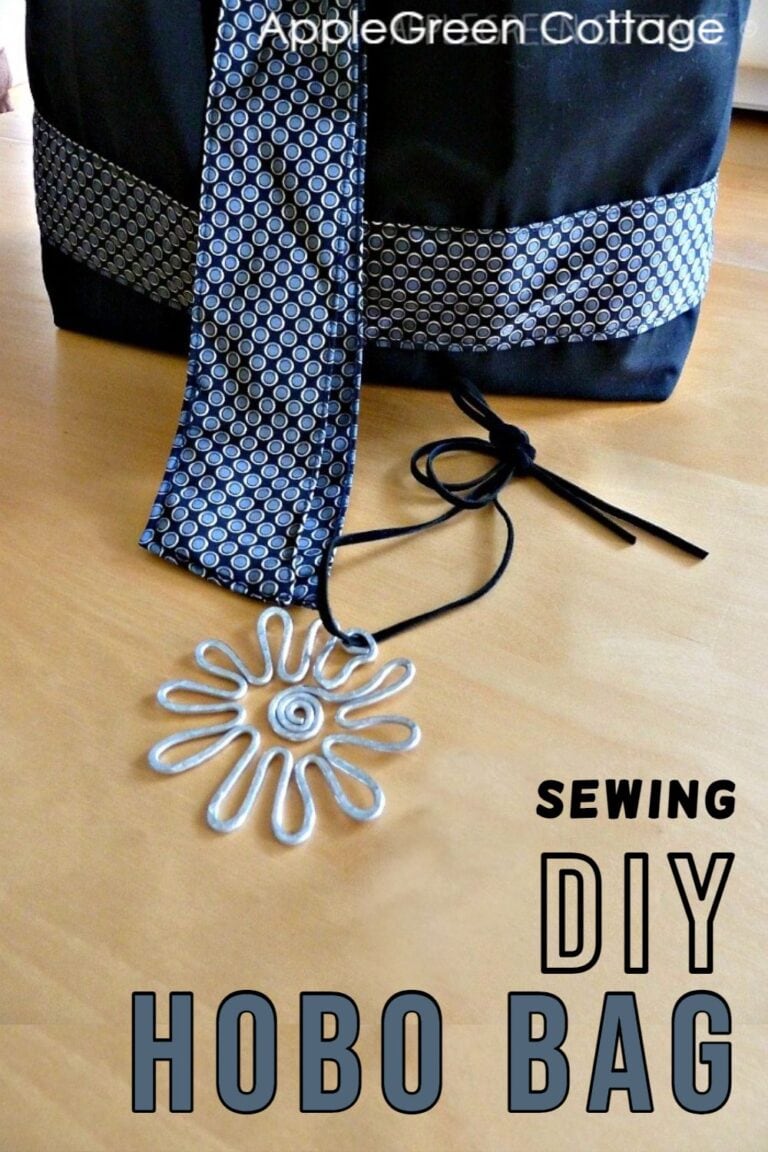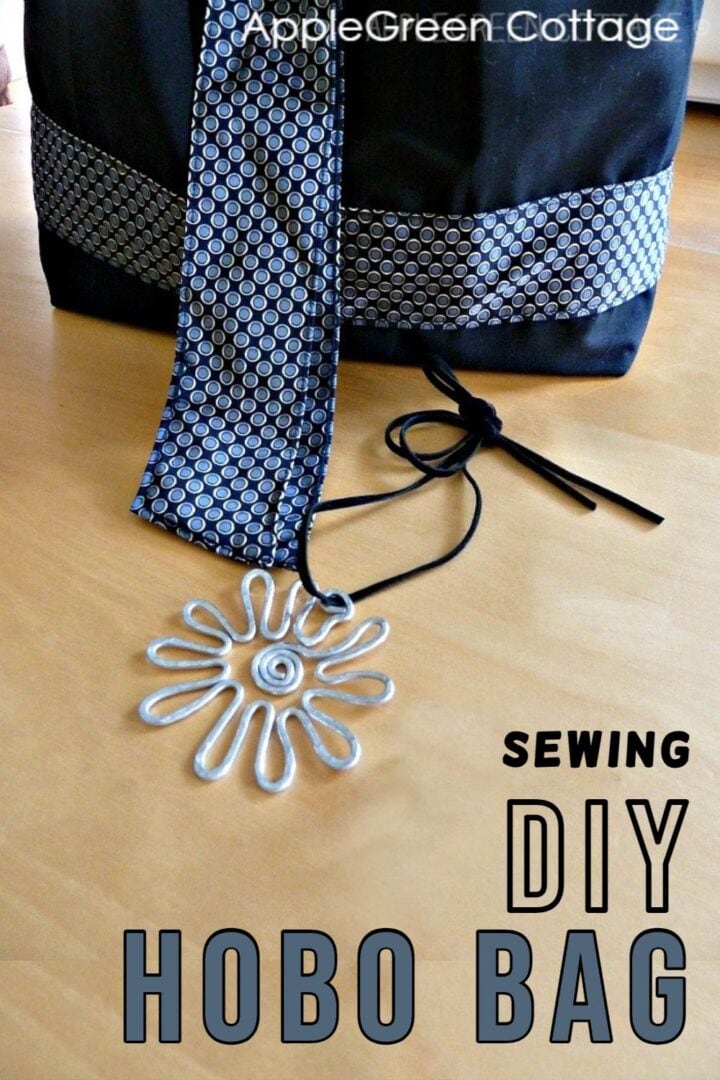 Hobo Bag Design FEATURES
The bag is fully lined, of course. I used the same black cotton blend for the interior.
The hobo bag is open at the top, it closes with two wide ribbons. The ribbon is wide enough to form a barrier preventing anything from falling out (works surprisingly well, I didn't expect that!)
And A Sewing Fail:
What I totally forgot to add were inner zipper pockets. I need them! What was I thinking! Next time I will be making this bag, it will have zippered pockets. And open pockets. Lots of them! Until then, I'll be carrying my favorite polka dot zippered pouch in the bag, to keep all tiny items nicely packed in one place...
One excellent feature though: I can easily throw it in the washing machine. No worries. And this can be a decisive factor with two little kids in the house.
MY FINAL VERDICT of the Hobo Bag Project:
I've already started carrying it around, and I can tell you I love love love my new hobo bag! It's practical, the generous shoulder strap sits comfortably on the shoulder, and despite the lack of separate pockets, it will house all I need for a short trip to the city, without making a mess. Water bottle and snacks included!
Make sure to save this diy hobo bag project to Pinterest for some sewing inspiration: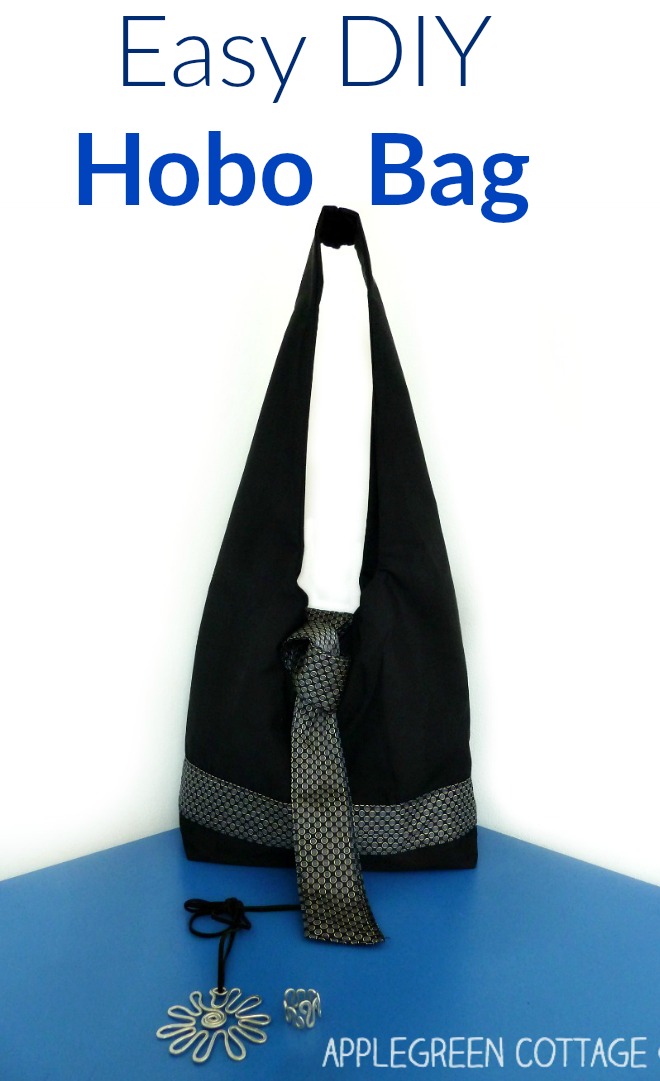 It will take me a while but if enough readers want me to design a simple hobo bag like this one, I might just as well get onto it. Would you want me to design one? Let me know in the comments!
If you like this project, I've got several bag patterns already published, feel free to check them out:
WANT MORE FREE TUTORIALS AND GOODIES?
Get email updates and never miss out on new patterns, printables, and tutorials:
Or …check out the popular Aiden Cell Phone Purse in our shop. Guess what's on the back of this cool phone bag!