See how to sew a flat felled seam to hide any raw edges - and make your sewing project look beautiful! Seriously, one of the cleanest seam finishes out there, but so easy to sew.
Say goodbye to all and any raw edges in your projects!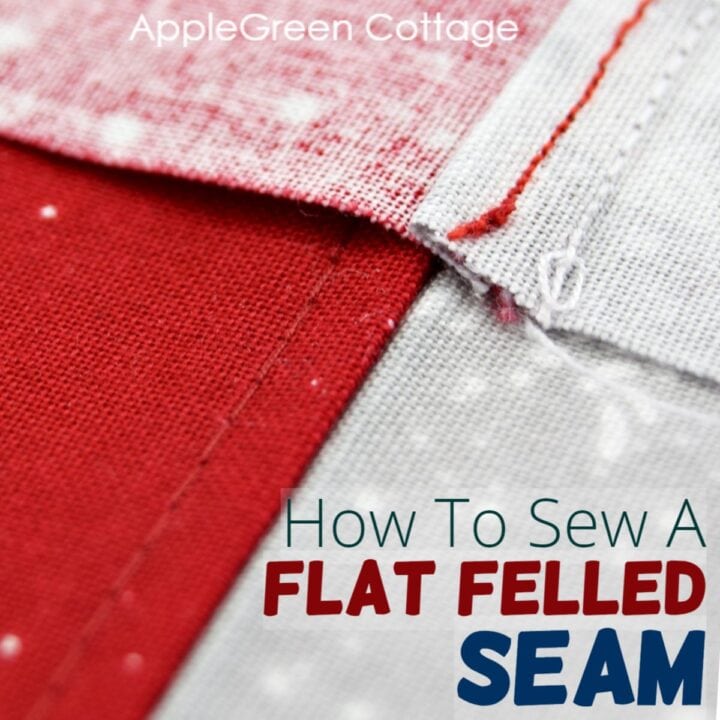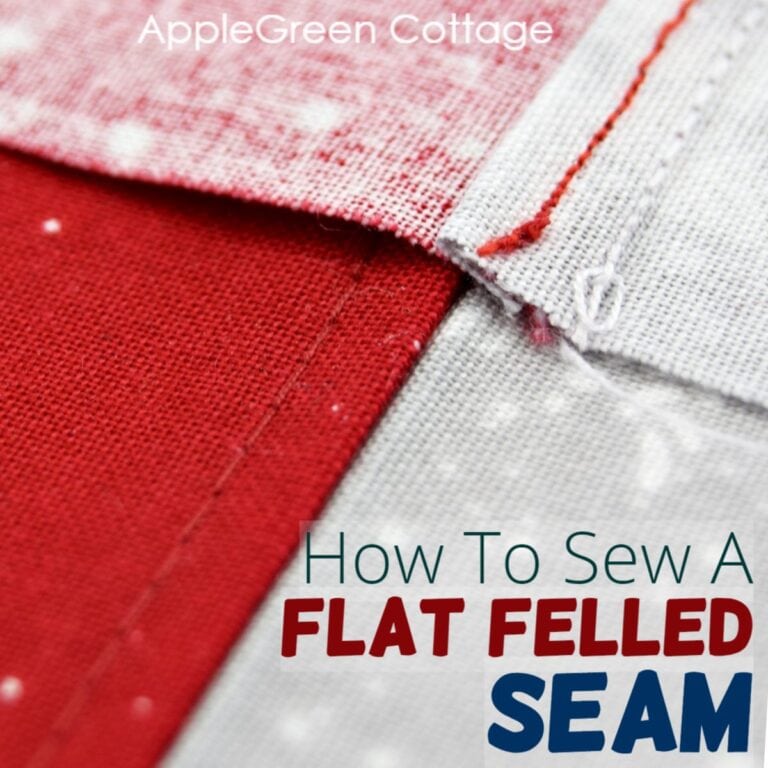 If you're here to learn to sew, check out these too:
Flat-felled seams are great and strong seams that will look good both from the front and the back. If you're new to flat-felled seams, you might be surprised how easy these are. See the steps and fast-forward to a polished and neat seam edges - cheers to all your future sewing projects!
Flat Felled Seam Tutorial
Let me show you how to sew a flat felled seam, so there will be no raw edge visible on your project - neither the front nor the back!
First, take a look at the slideshow video to make it even easier:
Now the photo tutorial: Firstly, place the two fabric pieces with right sides together along the raw edge and sew them together using a ½" seam allowance.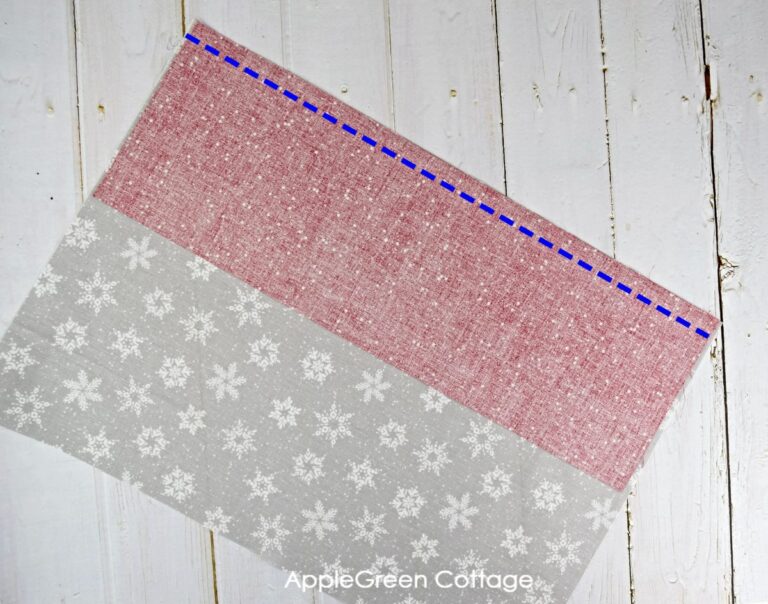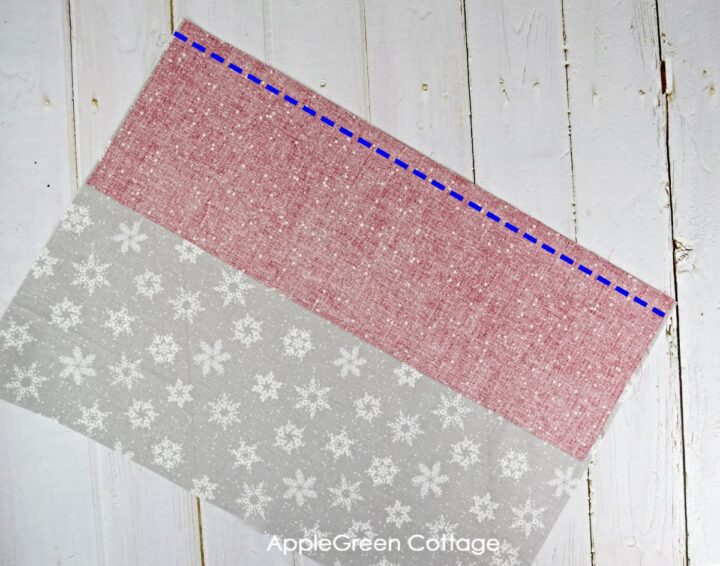 Unfold the sewn pieces. Then trim the darker fabric SA to something between ¼" and ⅛".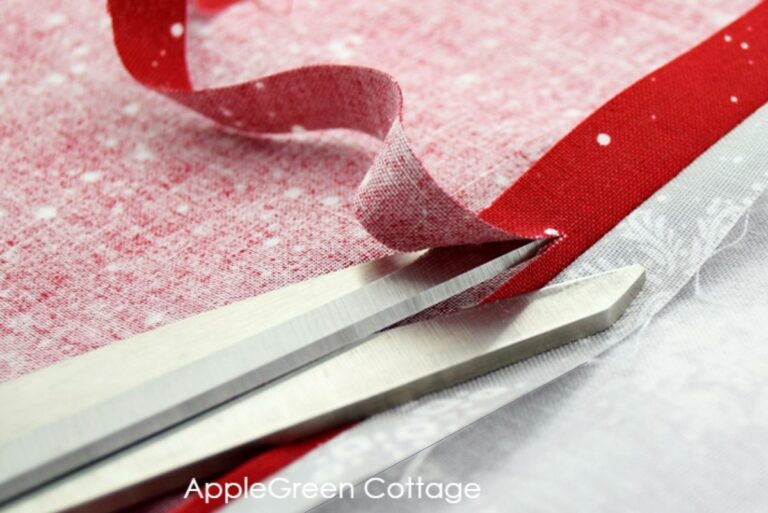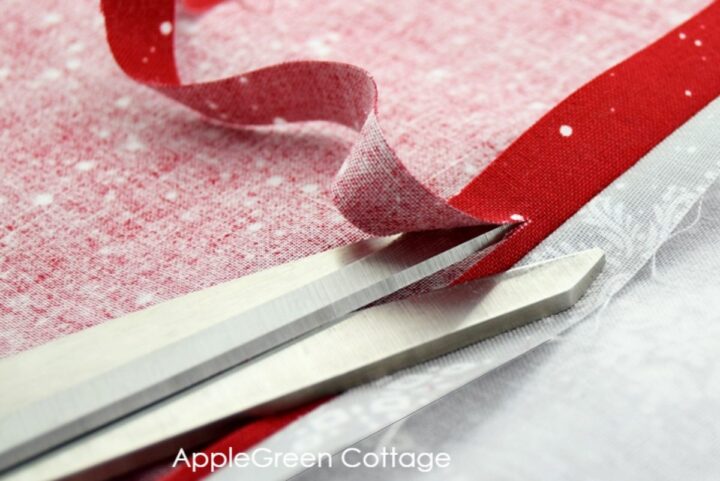 Press. Now, time to fold the raw edges out of sight.
This is what we'll do: reach with your thumb under the wide seam allowance and fold it over the narrow one, so the raw edge meets the seam.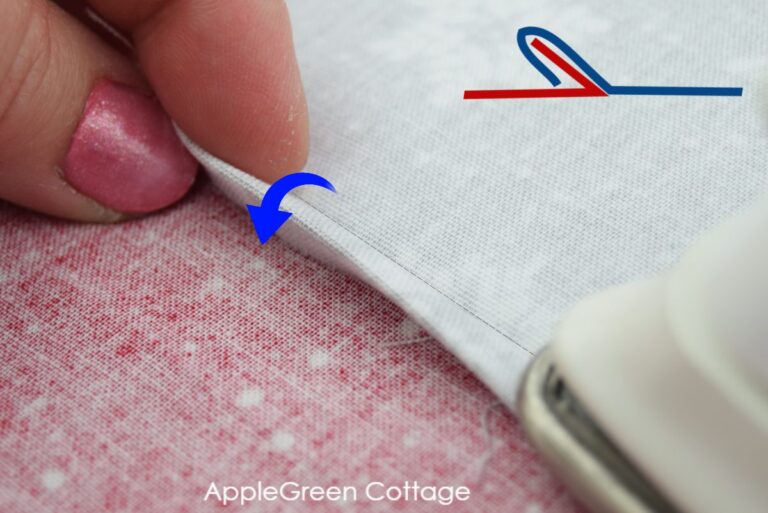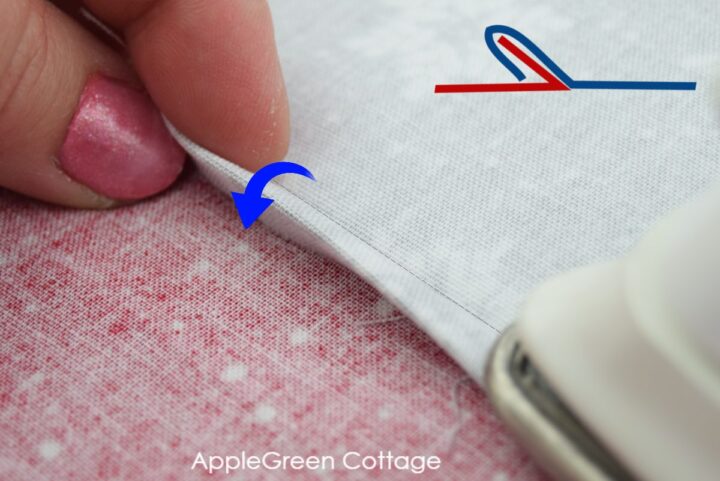 Then fold the seam over so the raw edge is enclosed.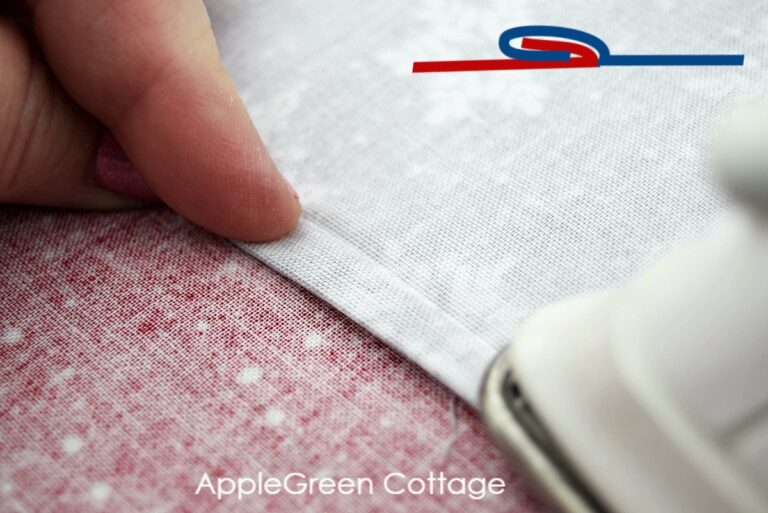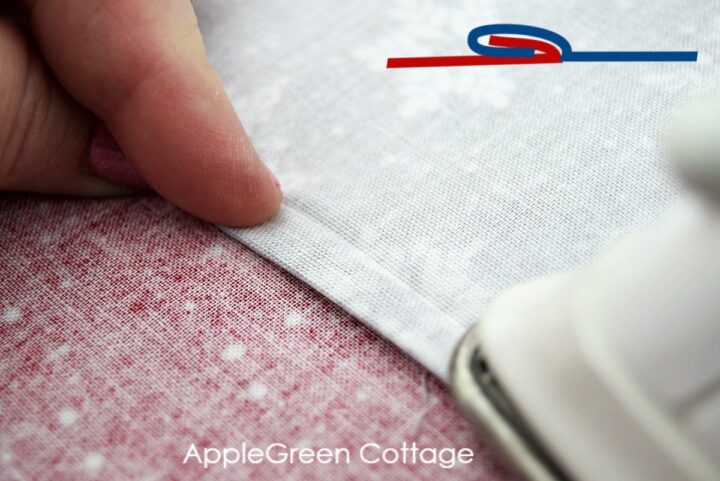 Last thing, press and topstitch the fold to fix it in place: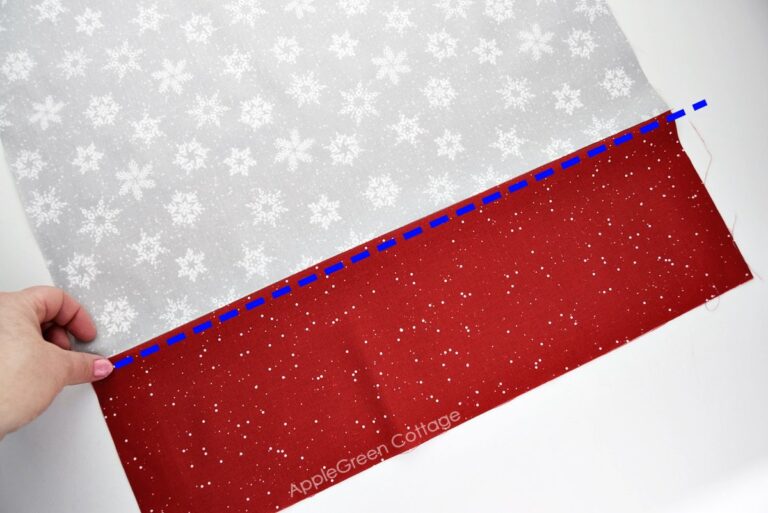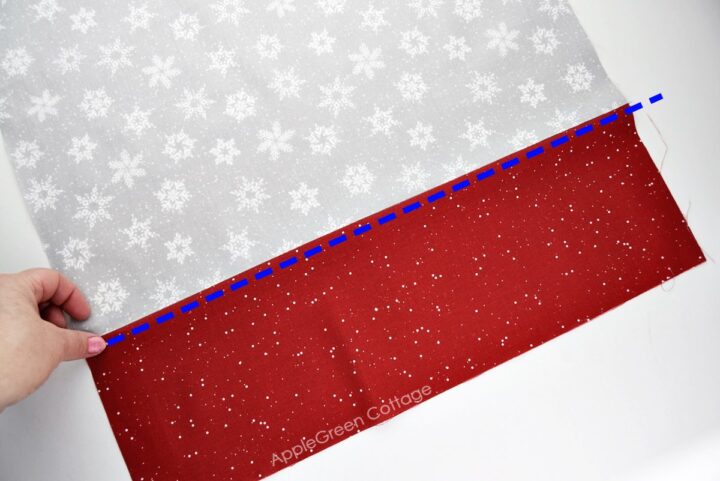 I usually topstitch from the front side: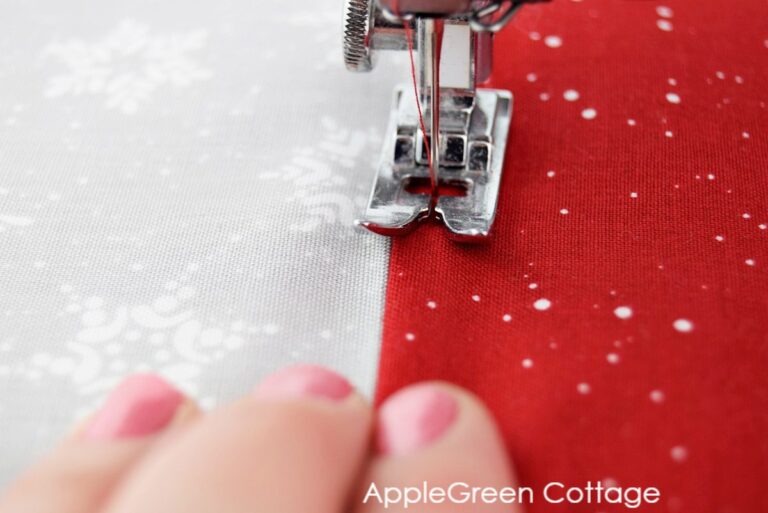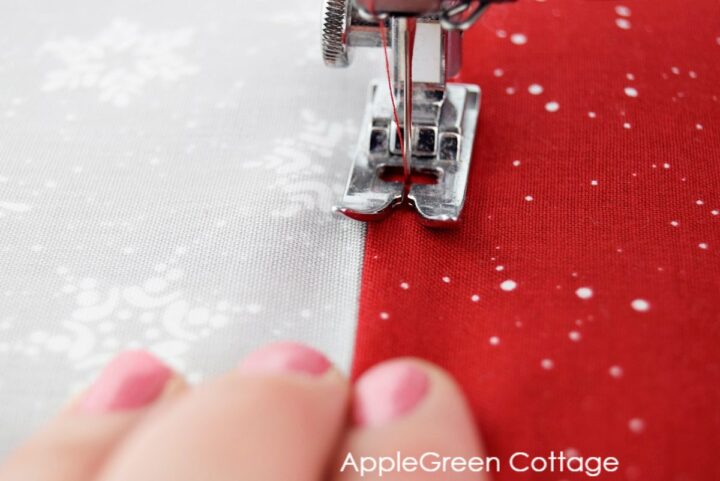 But you can also opt for topstitching from the back side of the fabric, it does not make much difference.
Summarized steps: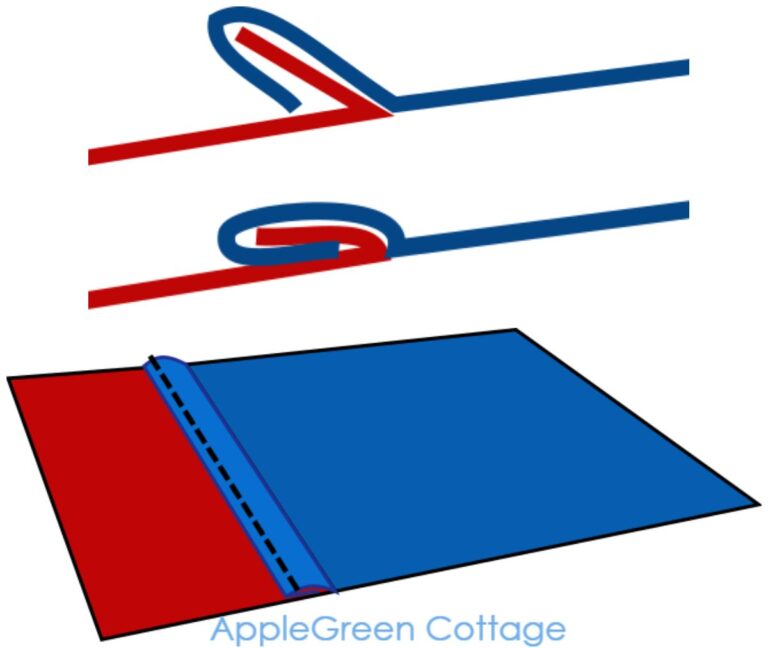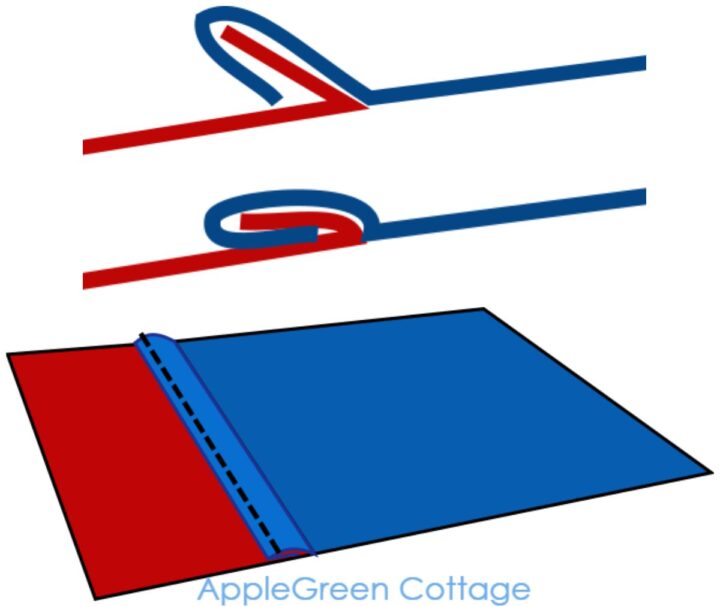 You can use the flat felled seam on so many projects - removing any raw edges and making them look even better. This seam you witnessed here in this sewing tutorial was used for a lovely diy Christmas pillow cover I made for this year's holidays. It's a separate tutorial, too, feel free to check it out here.
Make sure to save it to Pinterest you you have it ready when you need it: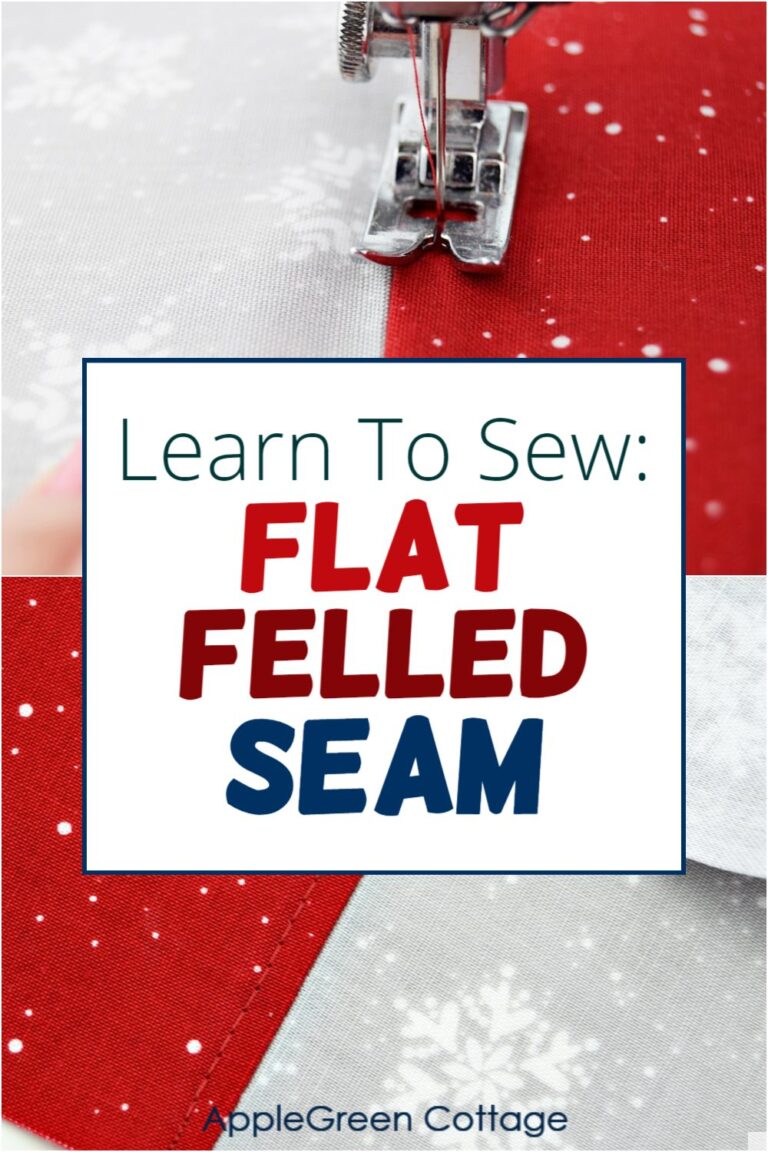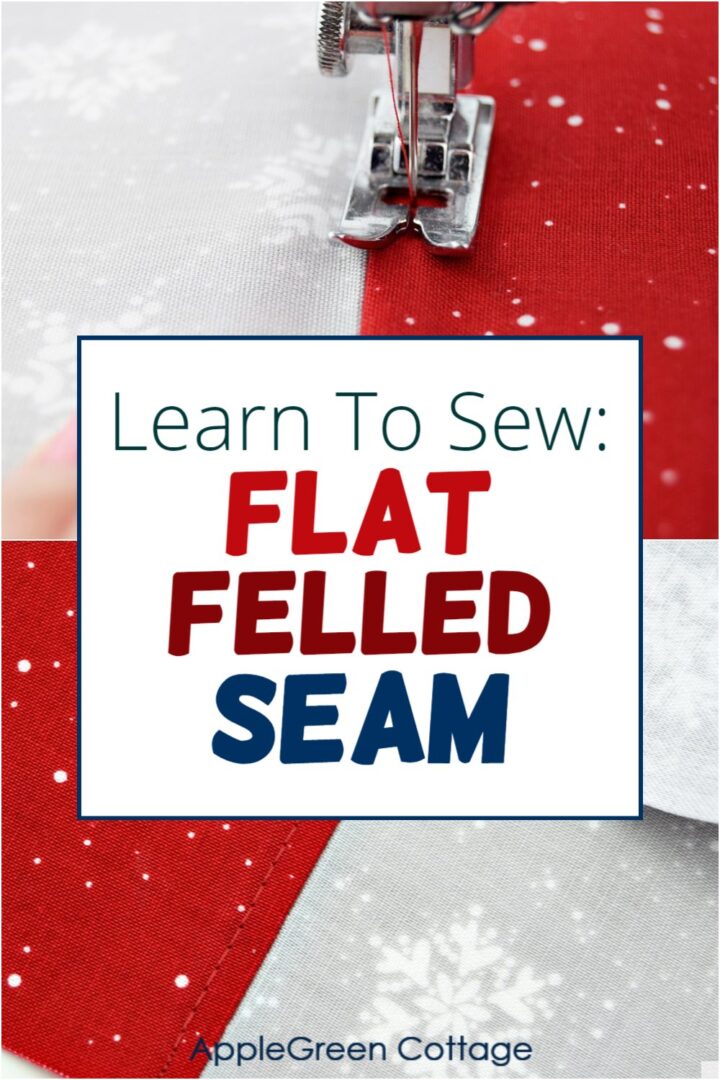 Also, check out this huge list of beginner sewing projects here at AppleGreen Cottage.
Now it's your turn: let me know what else you'd like me to show you, or teach you. Good ideas need to be shared - make sure to share your makes, I'd love to see them! Use #applegreencottage or tag me @applegreencottage on Instagram. Always happy to meet you!
WANT MORE FREE TUTORIALS AND PATTERNS?
Get email updates and never miss out on new patterns, printables, and tutorials:
Or …check out the TEYA crossbody bag pattern in our shop. One of my first bag patterns with pockets both on the inside and outside - and it works great as a gadget bag too!
TEYA PATTERN UPDATED!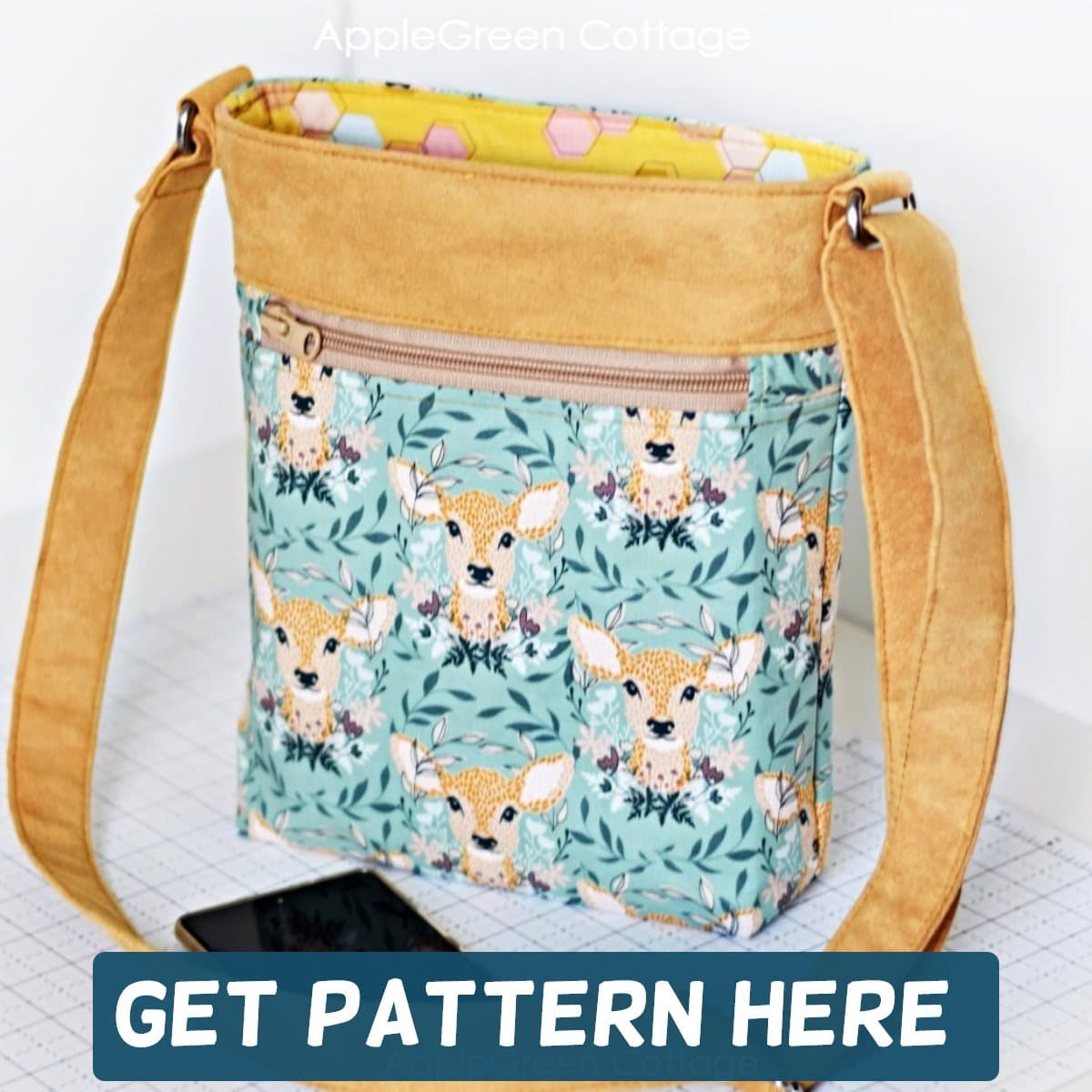 PATTERN UPDATED.