Easy sewing projects - In a sewing mood and looking for some inspiration? Here are more than 20 super easy sewing ideas for beginners that can help you with that!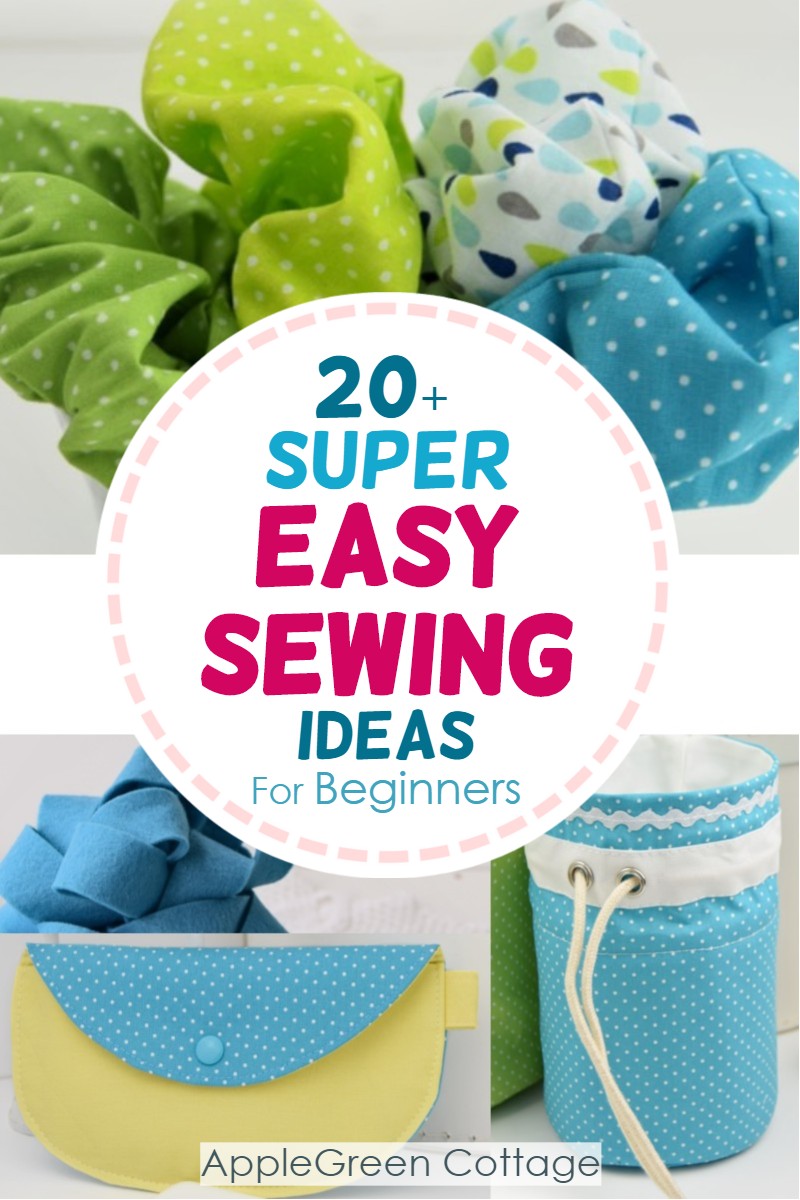 If you are looking for a quick and easy sewing project you can do even if quite new to sewing, this is your go-to post! I've pulled together a cute selection of easy-to-sew, quick sewing projects for beginners. Quick diy accessories, home decor ideas, zipper pouches, gift bags, things to sew for your loved ones as gifts or something for you to keep.
If you plan to sell your makes, make sure to check out my quick guide on easy things to make and sell. Many of the items shown below will fit perfectly into the sew-to-sell category!
Or are you looking for a few easy and quick projects to sell at a local craft fair? You've found your inspiration, all you have to do is keep reading!
Easy Sewing Projects
First, for those of you who like video, I've made a slide show to get the feeling of all the variety of projects waiting for you here (and read on for a list with all links):
Let's start with one of my most popular free patterns, a clutch purse:
Let's start with one of my most popular free patterns, a clutch purse:
Lili Clutch Purse Free Pattern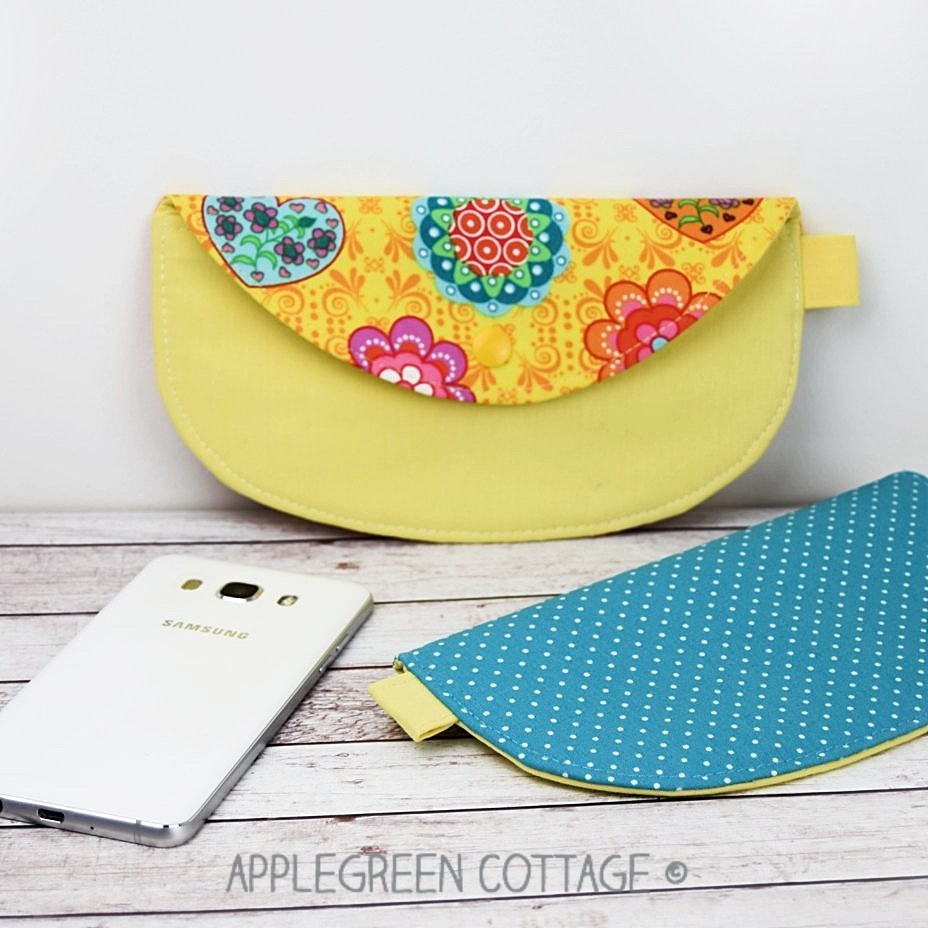 This clutch purse is just perfect for keeping your basic essentials. It can also be used as a phone sleeve, to store keys, or a few makeup pieces. It makes a great first aid kit, a panty liner pouch, and a lot more.
Free Pattern For A Mini Pouch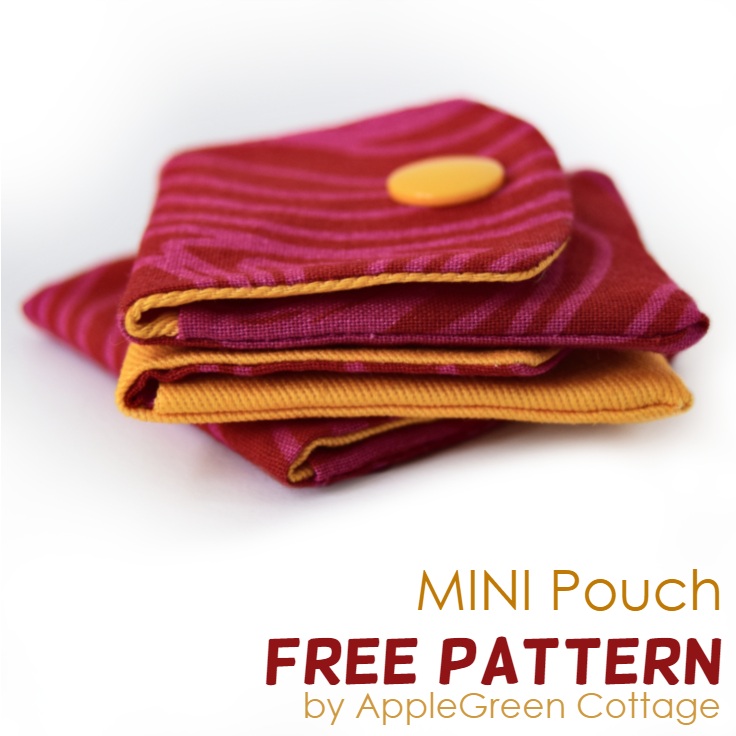 Learn how to make these itty bitty fabric pouches  - it's probably the smallest pouch you'll ever make. It's perfect for holding a piece of jewelry, either for gift giving or for safekeeping in a travel bag.  You could also add a little loop to the side and attach it to a keyring, and use it to hold a little spare change.
Super Easy Scrunchie Tutorial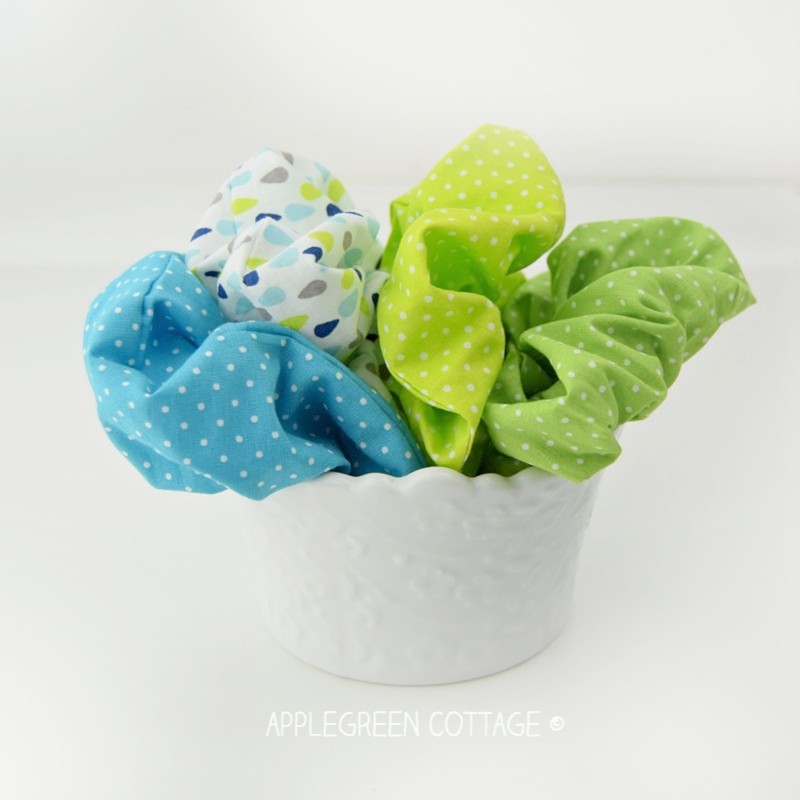 Yep, the 90ies are back, and so are scrunchies! Get the tutorial and make one of your favorite 7 sizes (jumbo scrunchie size in there, too!)
Easy Zippered Storage Pouch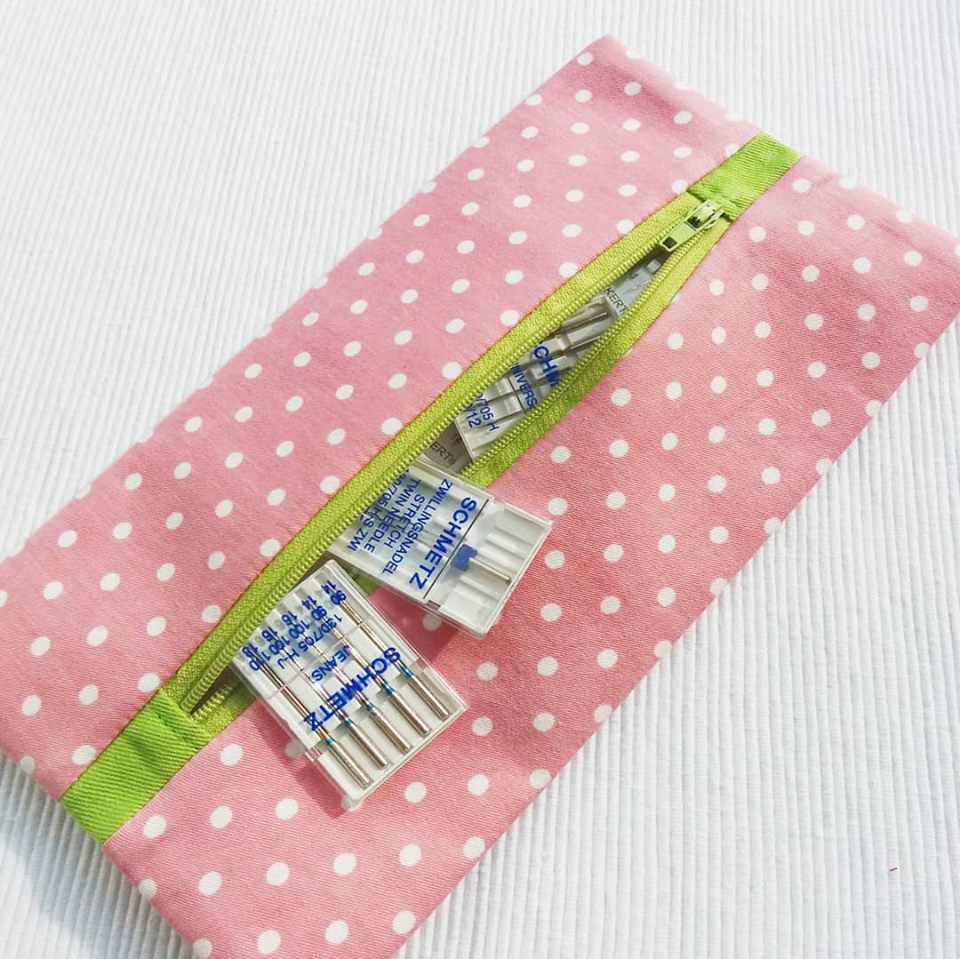 I've made these zippie cases for my needles and sewing clips. - and a tutorial ❤️ for you. Such an easy and quick sewing project - and isn't it cute!
Pencil Holder And Trinket Tray - FREE PATTERN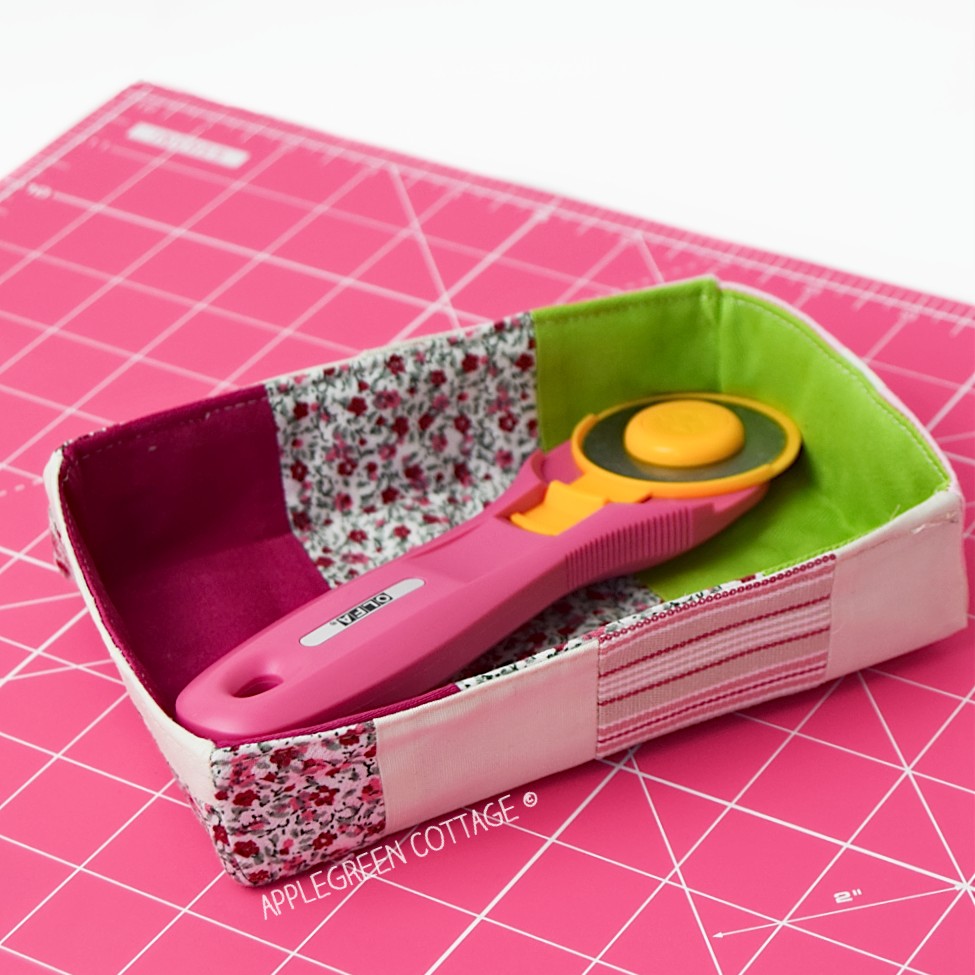 This cute little storage tray can be used for just anything! The free pattern comes in 3 sizes.
Sweetest Storage Bins - 3 Sizes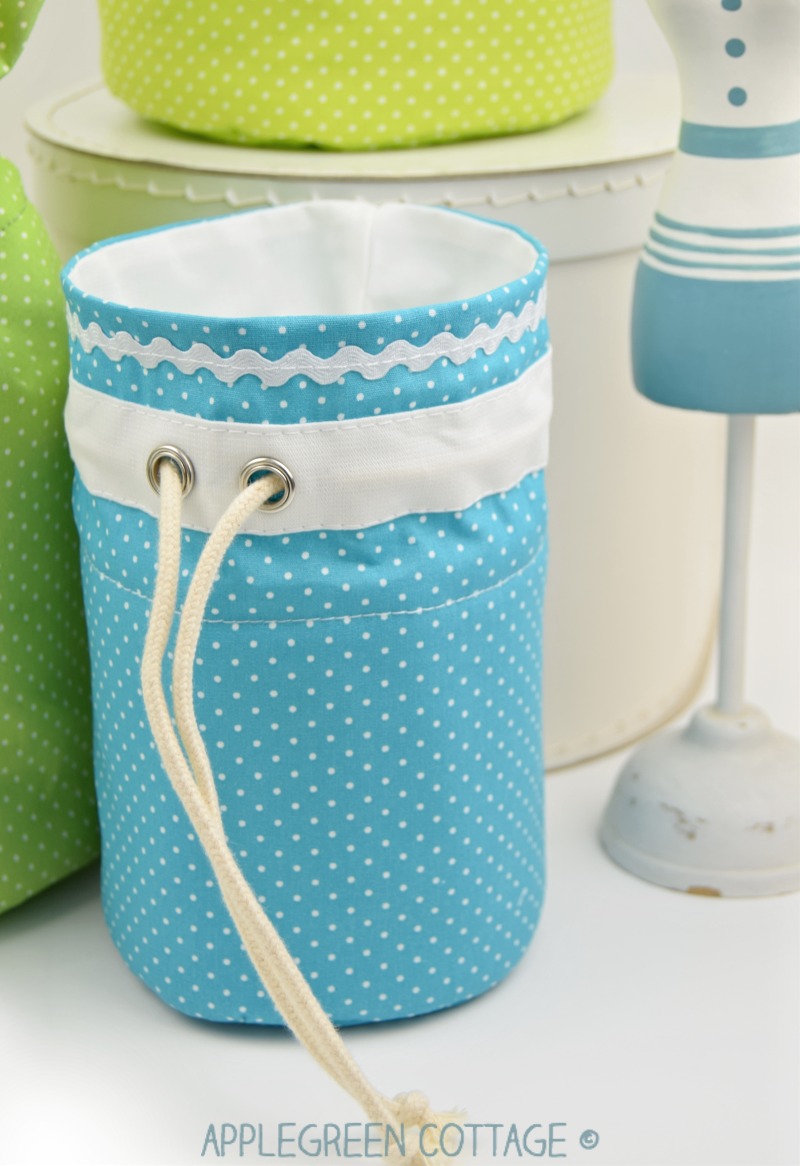 The pattern comes in 3 sizes. Sew up a Round Fabric Basket for every room in the house!
Mini Sized Baskets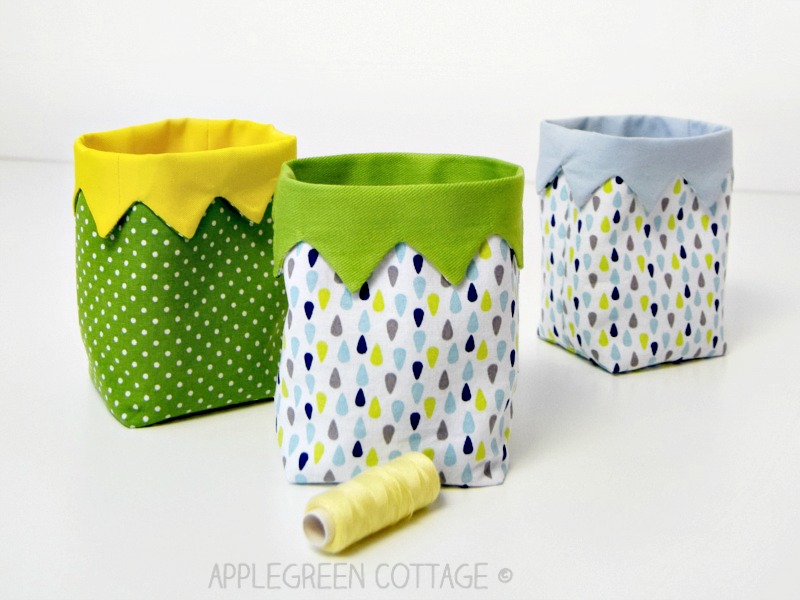 These sweet little bins remind me of paint cans 🙂 Get pattern HERE in the shop.
Mia Snap Pouch Pattern - Great For Total Beginners!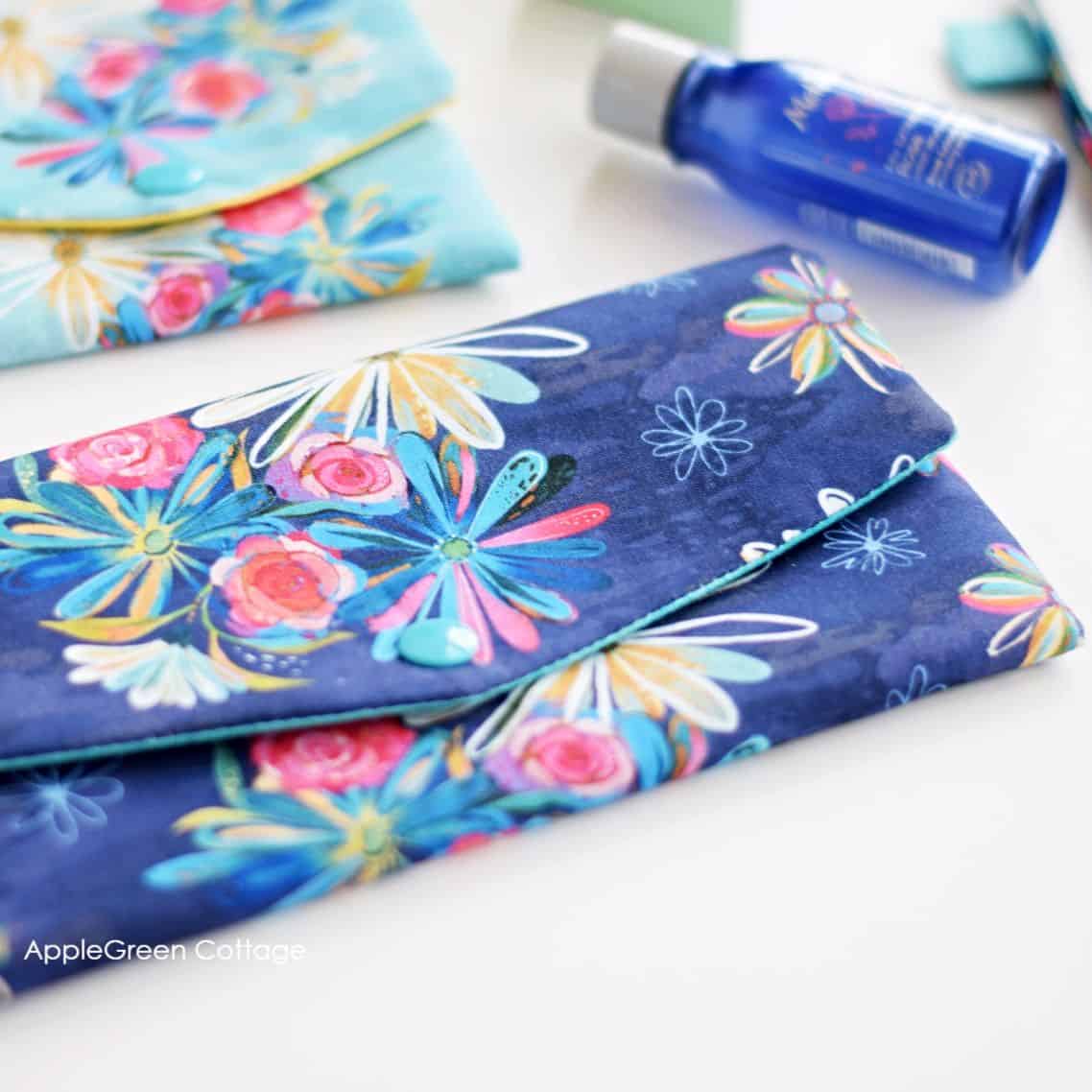 Get the Mia Pouch Pattern HERE.
Sleep Mask - FREE PATTERN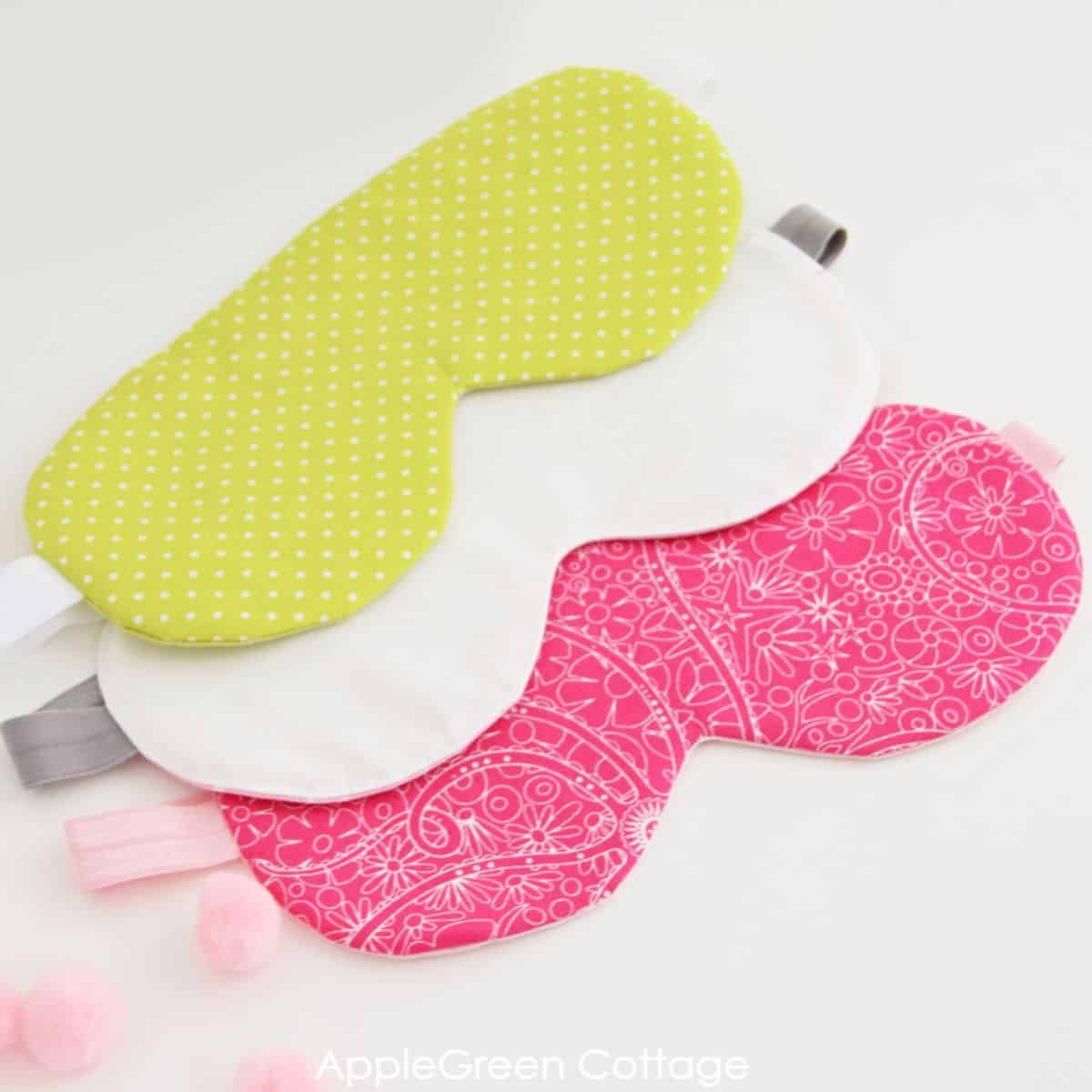 Sew your own diy sleep mask using the free sewing pattern and make it easier to relax!
Zippered Coin Purse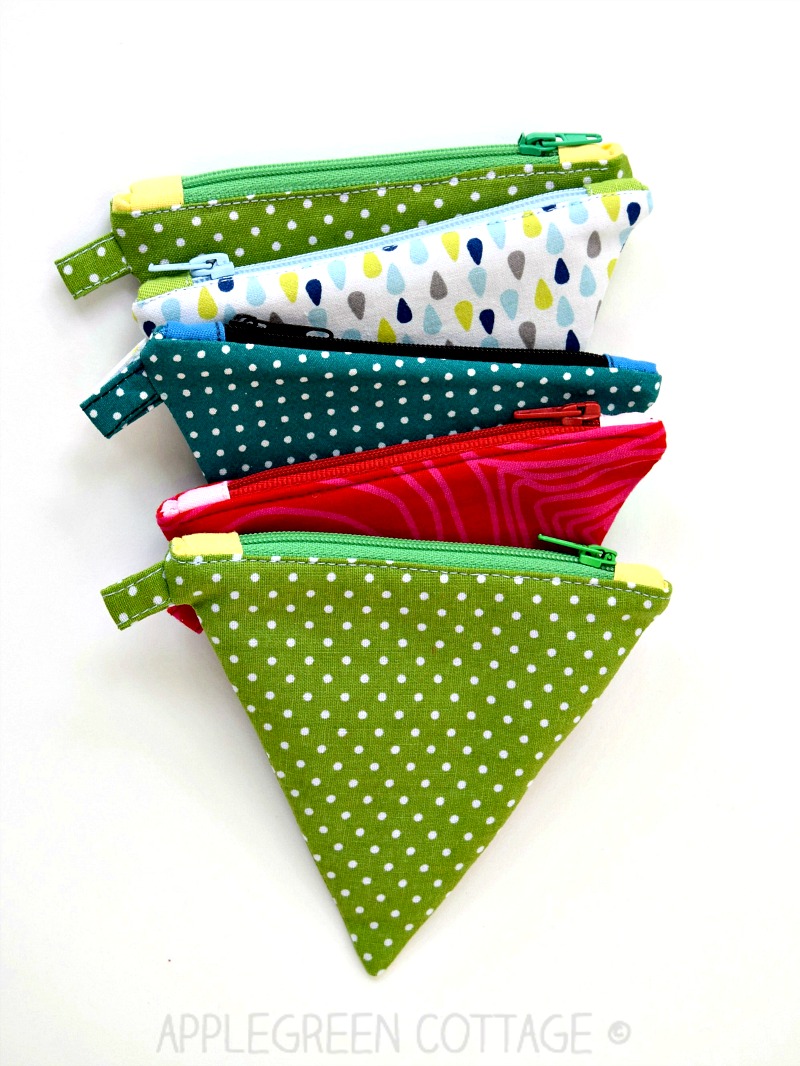 This mini triangular coin purse has smart tabs that will make your zipper look so cute! (Say goodbye to pinched zipper ends!) Get the pattern in the shop.
Super Easy Diy Pencil Case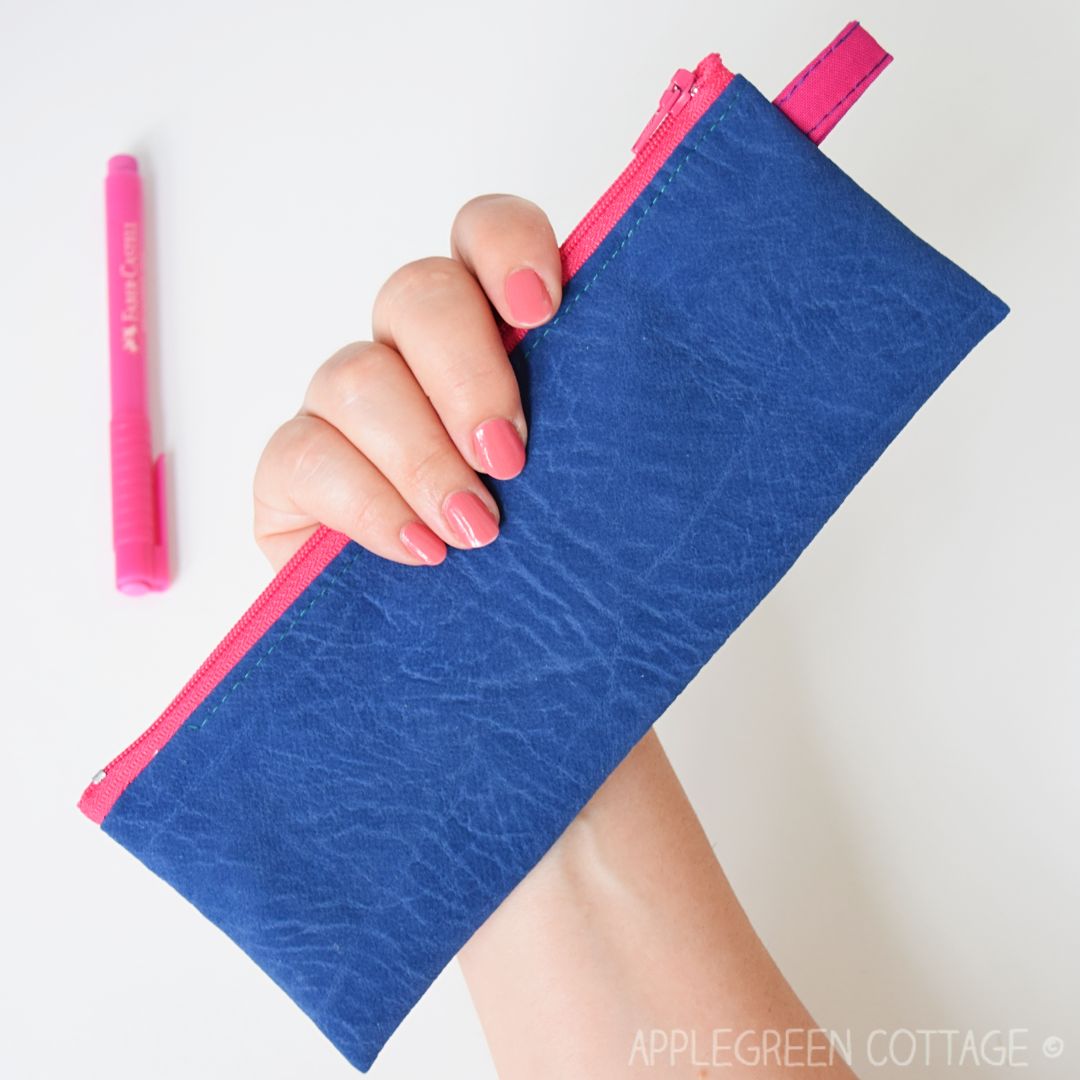 What about a quick last-minute gift sewn in, say 15 minutes? Tutorial here, it's really easy.
Cosmetic Bag - Free Template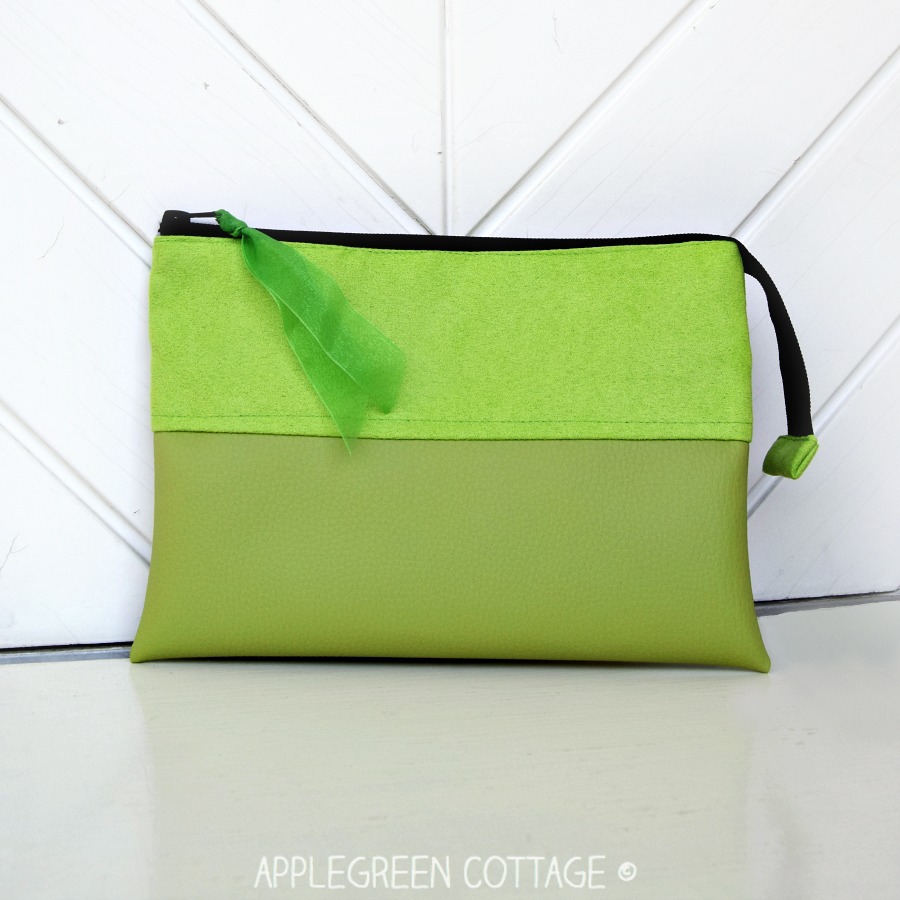 Cosmetic bag tutorial HERE. A beginner sewing project with a free template you can use to make a bag with 4 small interior slip pockets and a main compartment - an easy and simple design you can make fit any style.
Easy Diy Wall Organizer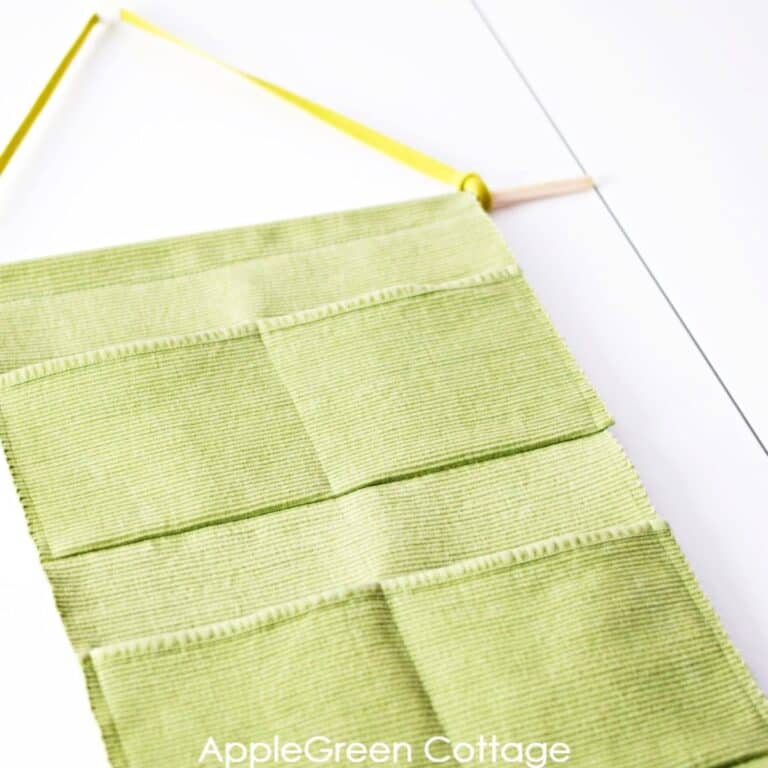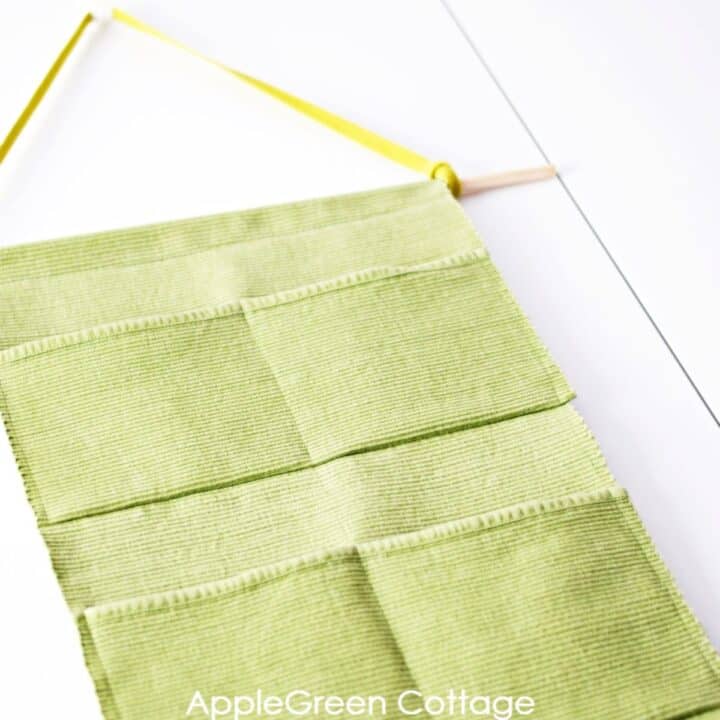 A great space saver! Did you know you can make this cool diy wall organizer with just 4 seams!
Gift Bag Pattern in 6 Sizes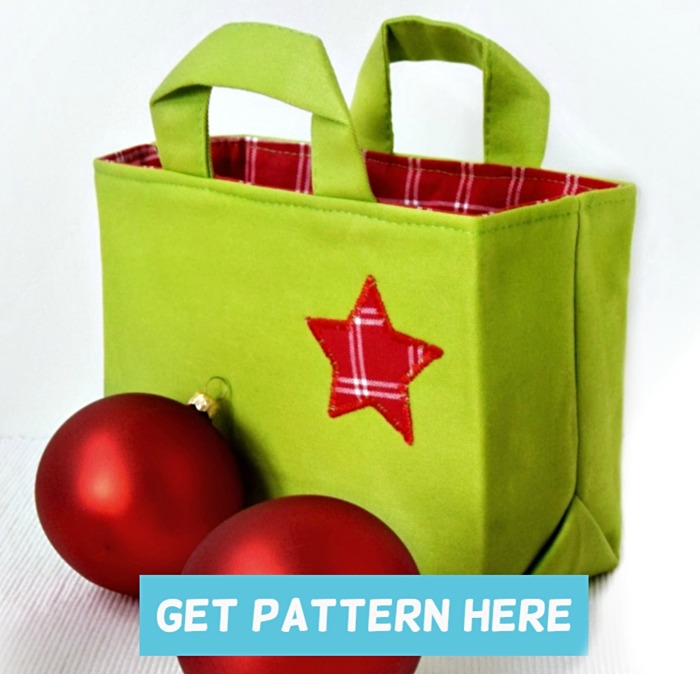 Sew a few gift bags - this pattern comes in not one, but 6 designs. Also, boxed corners are made the EASY way! (You'll learn how!)
Easy Diy Bow Tutorial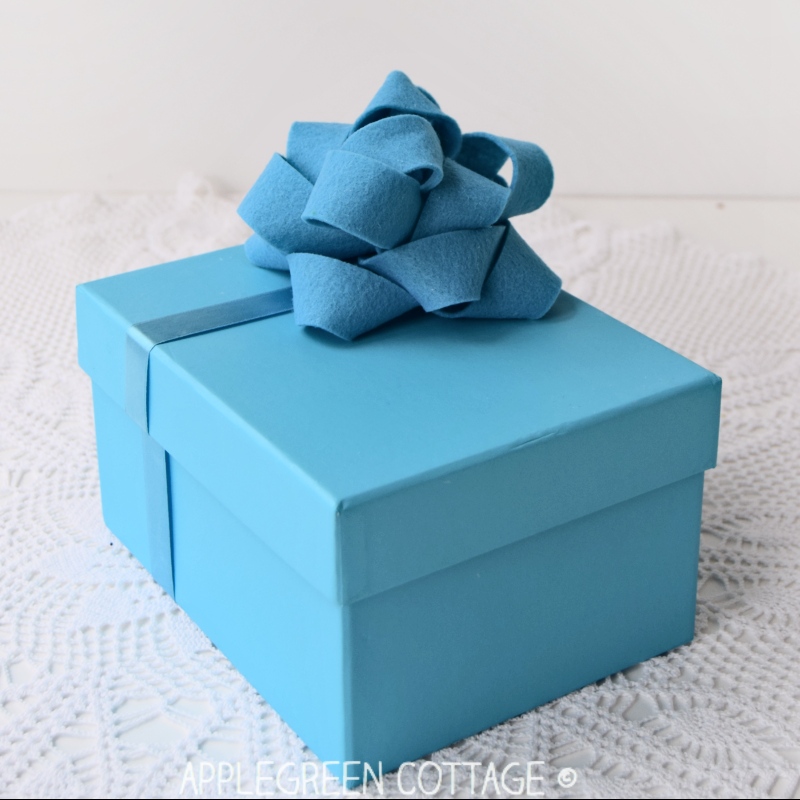 Sew diy bows for all your gifts! This diy decorative bow is made out of felt and only requires a little hand-stitching.
Fun Diy Lantern Garland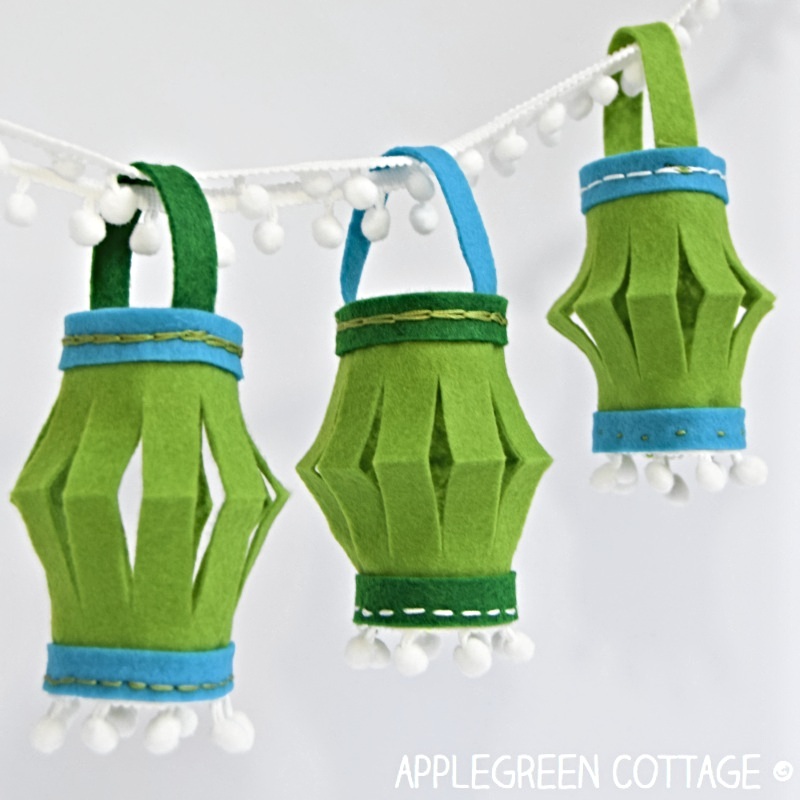 Fun Lantern Garland - These diy lanterns will look really cute when you hang them in the backyard for a birthday party. Or, if you prefer,  opt for a double-sided diy birthday party banner:
16) Birthday Party Banner - Free Template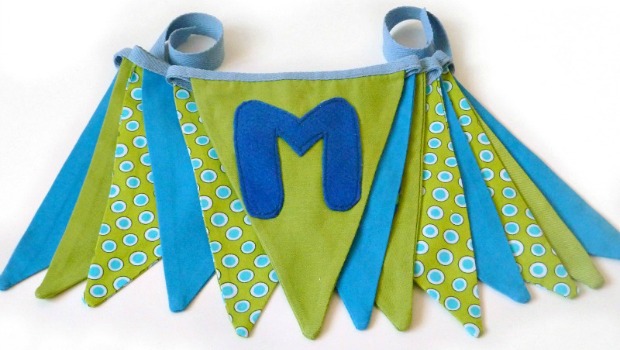 Grab the free template and make your own fabric bunting to hang as decoration.
Are you planning to sew for kids? Tons of tutorials and patterns at AppleGreen Cottage:
Free Baby Bib Pattern in 3 Sizes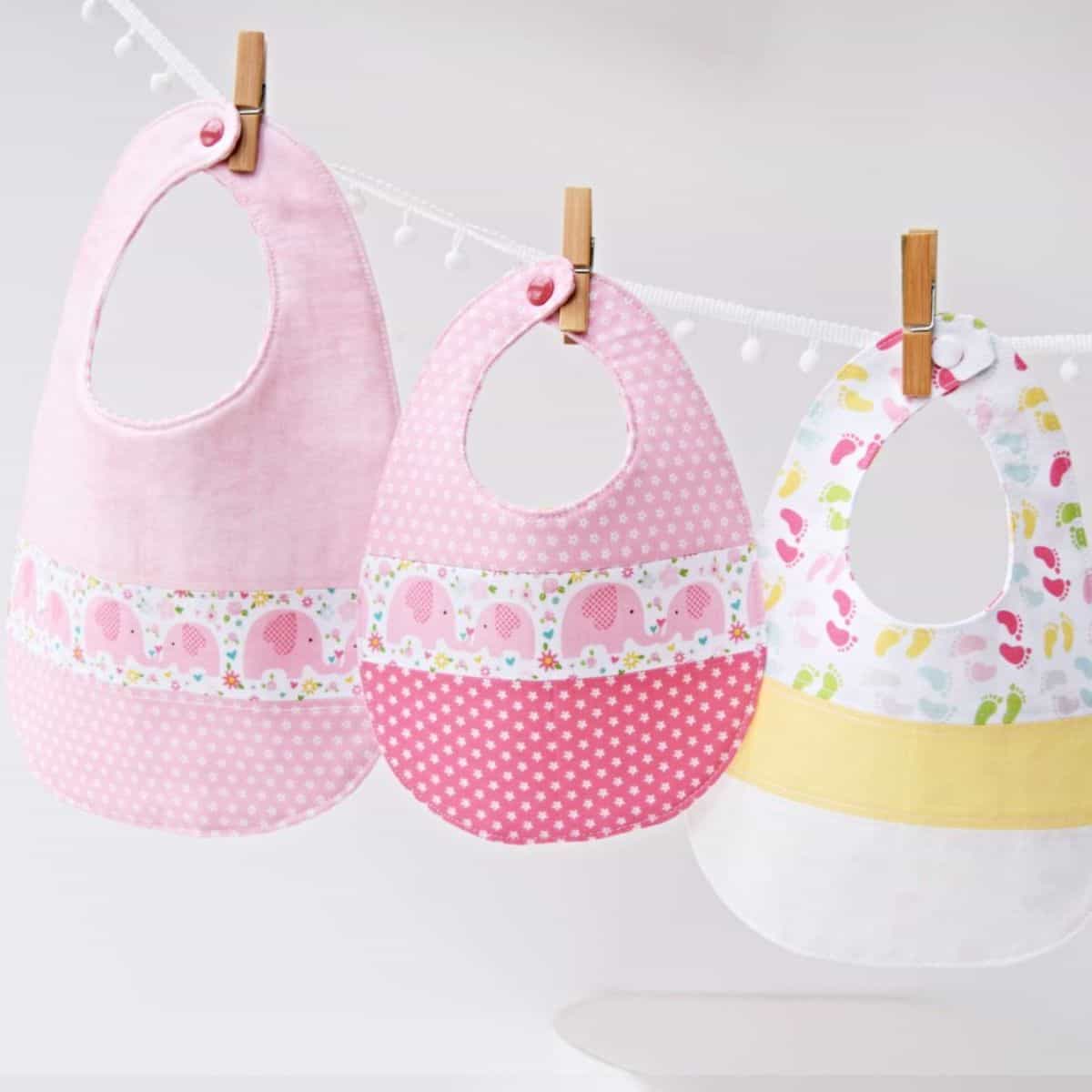 Sew tons of cute baby bib patterns using this easy tutorial and free bib pattern!
Burp Cloth - Free Pattern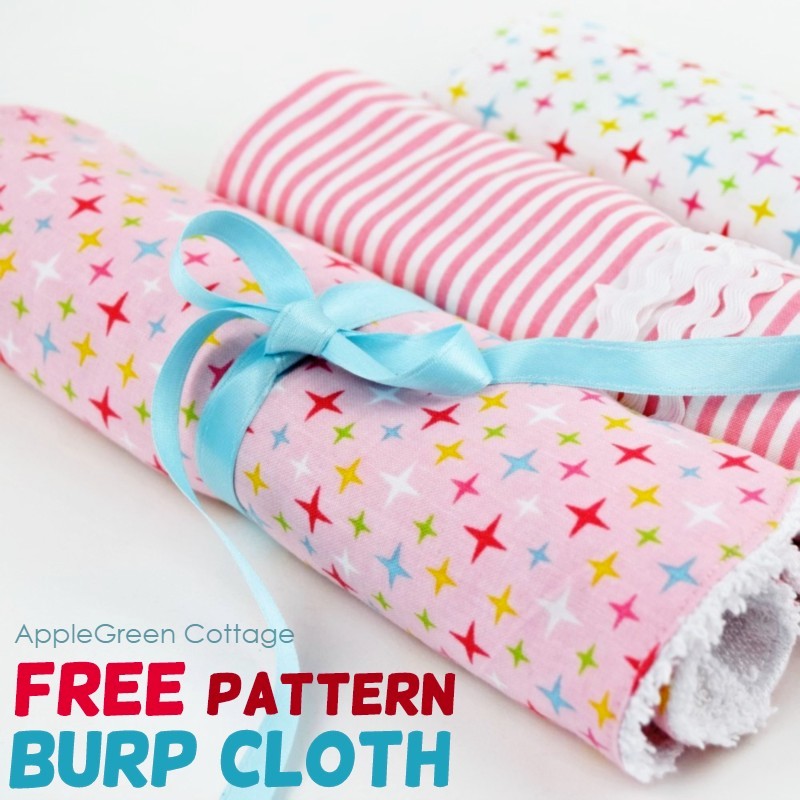 With a new baby in the family, you can never have too many diy burp cloths! These are an easy and quick beginner sewing project, especially with a free printable template like this one - use it and make a set of burp cloths as a perfect baby welcoming gift!
Are you new to sewing with knit fabric? The next two easy sewing patterns in this list are a great place to start! Nothing difficult, just follow my tips. The earwarmer and the earflap beanie patterns include detailed, beginner-friendly instructions with lots of step-by-step photos.
Also, you get several bonus tips to make it even easier. No serger? No problem. Tips for sewing with regular sewing machine included! Actually, I've made both in the photos below on a regular sewing machine:
Earwarmer Headband - 8-Sized PDF Pattern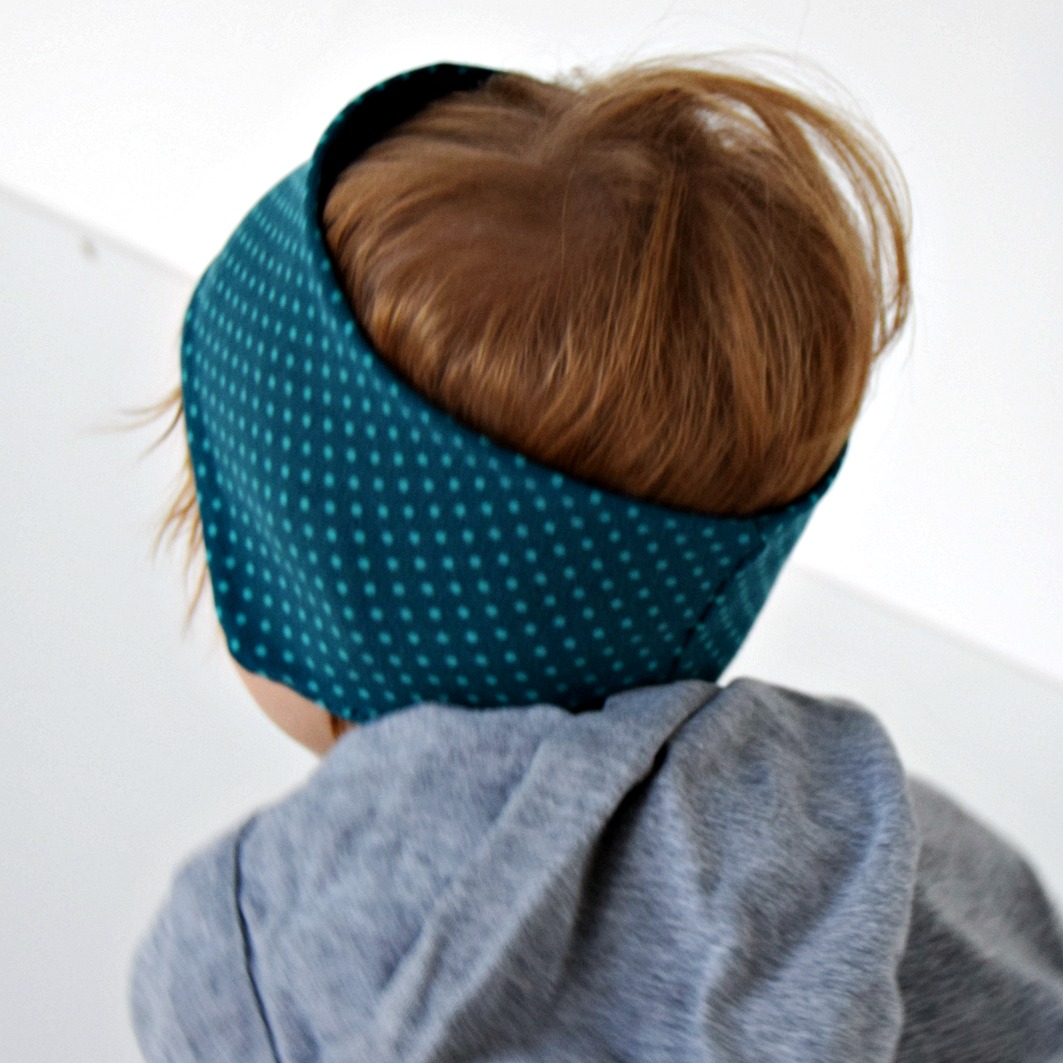 Get the 8-sized PDF pattern in the shop.
These ear warmers are just perfect for my kids for spring and fall. I wanted to add a pop of color to their spring wardrobe and let them stay warm outdoors. Success! Pattern available in my shop (more photos, too!).
20) My Best Earflap Beanie Pattern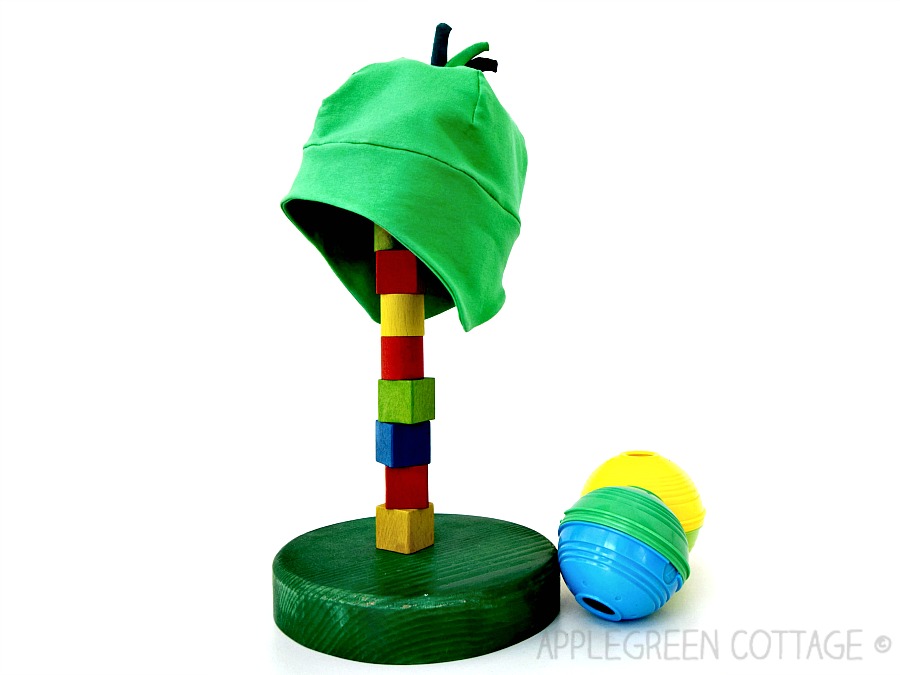 Use this pattern to make cute and easy-to-sew beanies with flaps that will fully cover the ears. They are practical and so comfortable - no more struggles to have the kids wear their hats!
Tons of DIY Kids Toys - Free Patterns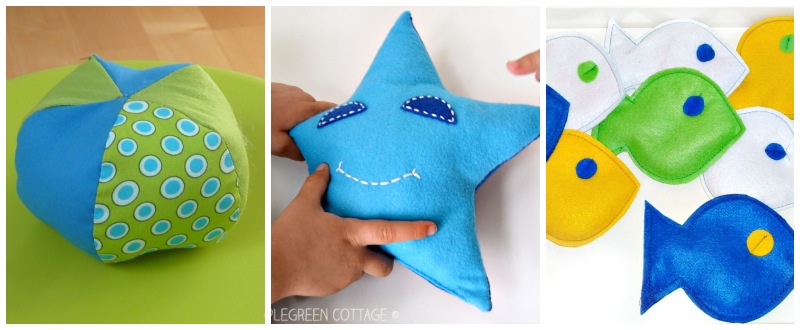 Need FREE Kids Toy Patterns? Try these: Soft Baby Ball, A Star Softie, or this 'Fish Set', aka Bean Bag Toss Game, or the fun Fabric Marble Maze Game (my most popular free toy pattern these months!)
For more kids toys patterns and tutorials, visit my blog post Cool Kids Toys To Sew - tons of ideas there, too!
Seam Roll - Free Template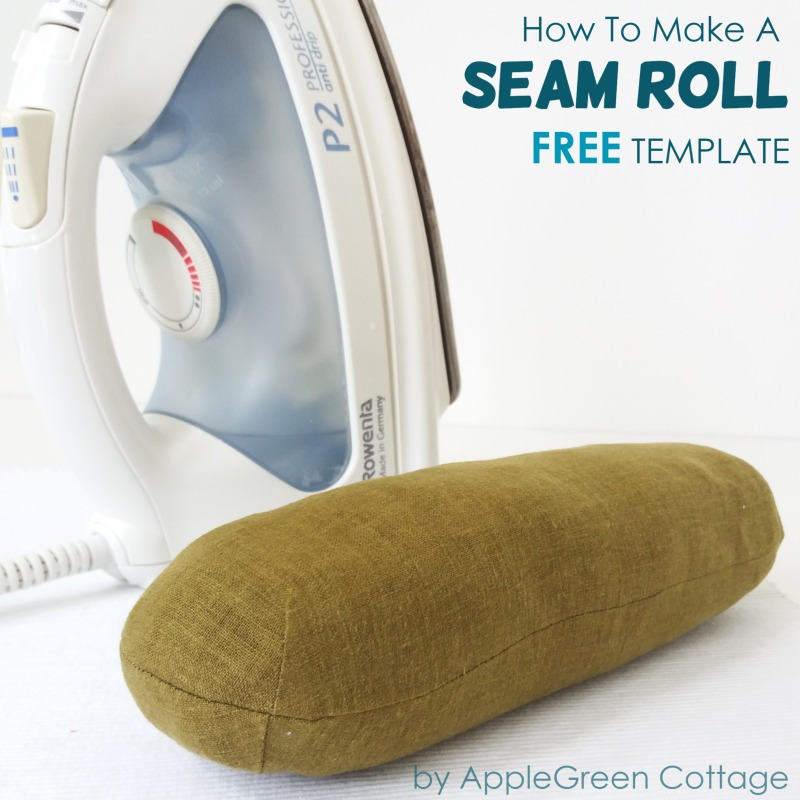 A free pattern every sewist needs. Get yours - seam roll pattern
Free Pattern For Hanging Basket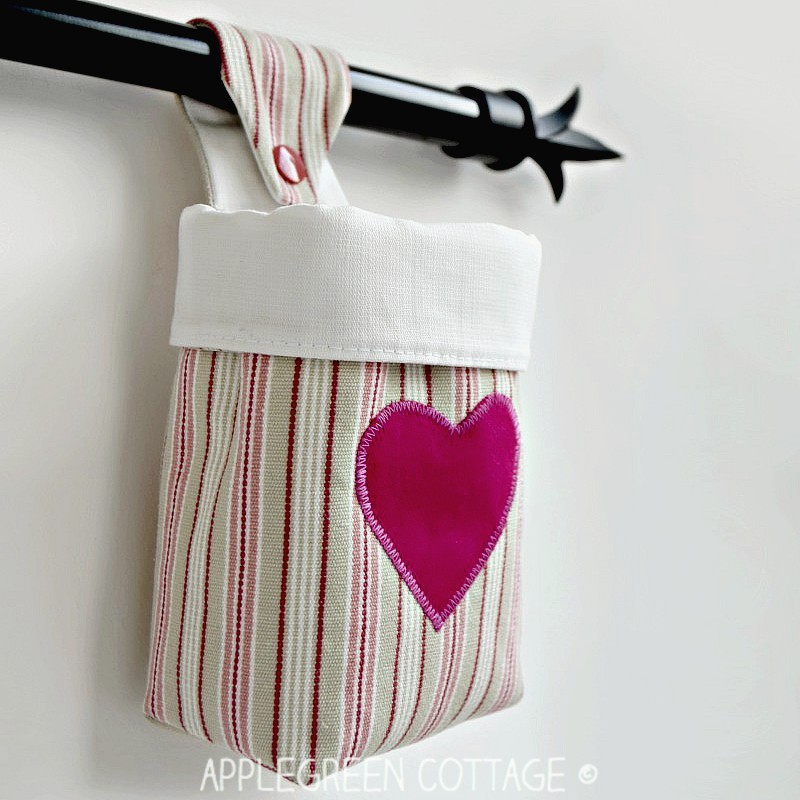 This little fabric hanging basket is a real treasure when it comes to storing small items. It has a hanging strap that can open, so you can hang it anywhere and remove easily. Get this pattern for free when you subscribe to the newsletter.
Bonus tips to Help You find More Easy Sewing Patterns
What are easy sewing projects?
Easy sewing projects are projects that don't require a lot of sewing skills to be completed. Usually, they only require a few simple seams you can stitch even if you are just starting your sewing journey. Certain blogs specialize in beginner sewing projects, even with free patterns.
How do I learn to sew?
The best way to learn to sew is to just start with a super easy sewing project that, for example, only requires a few simple straight stitches (yes there are tons of such sewing projects!).
Where do I get high-quality but easy pdf patterns to sew?
Search google for good sewing patterns for beginners, ask in a sewing FB group you trust (we have a small FB community but it's a very friendly one, and members love to help out.) and then start with a pattern that is very popular. This way, you'll be able to find help both from people who have already sewn it - and from the pattern designer.
I'm sure you'll find a lot of useful and fun projects to sew here and I'd love to know which one if your favorite!
WANT MORE FREE TUTORIALS AND PATTERNS?
Get email updates and never miss out on new patterns, printables, and tutorials: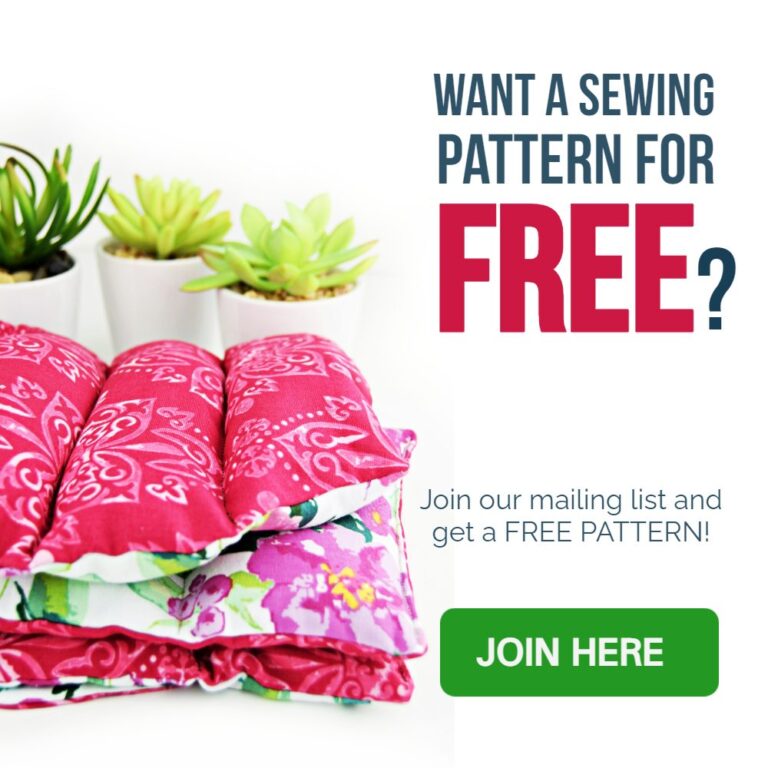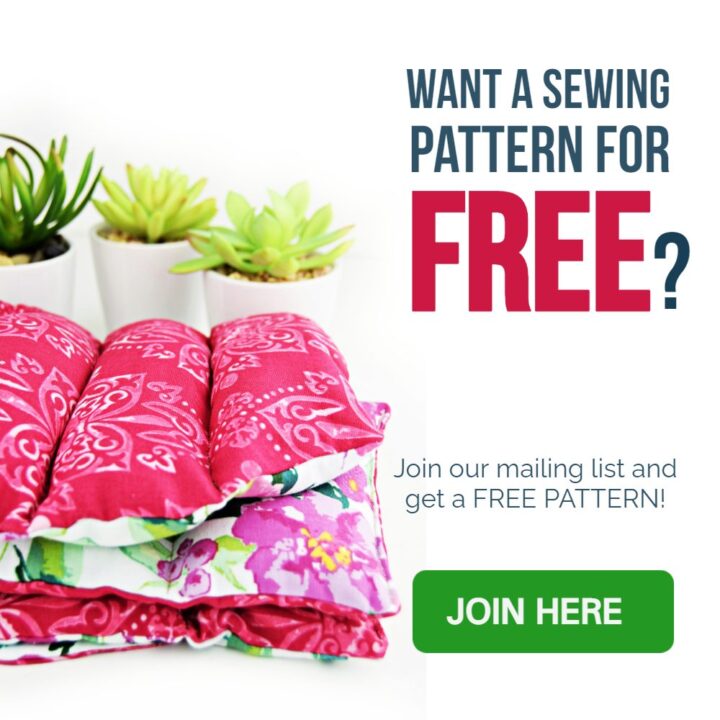 Or …check out the Mia Clutch pattern in our shop. One of my quickest and easiest pouch patterns, and it has a nice little folding hack you'll love!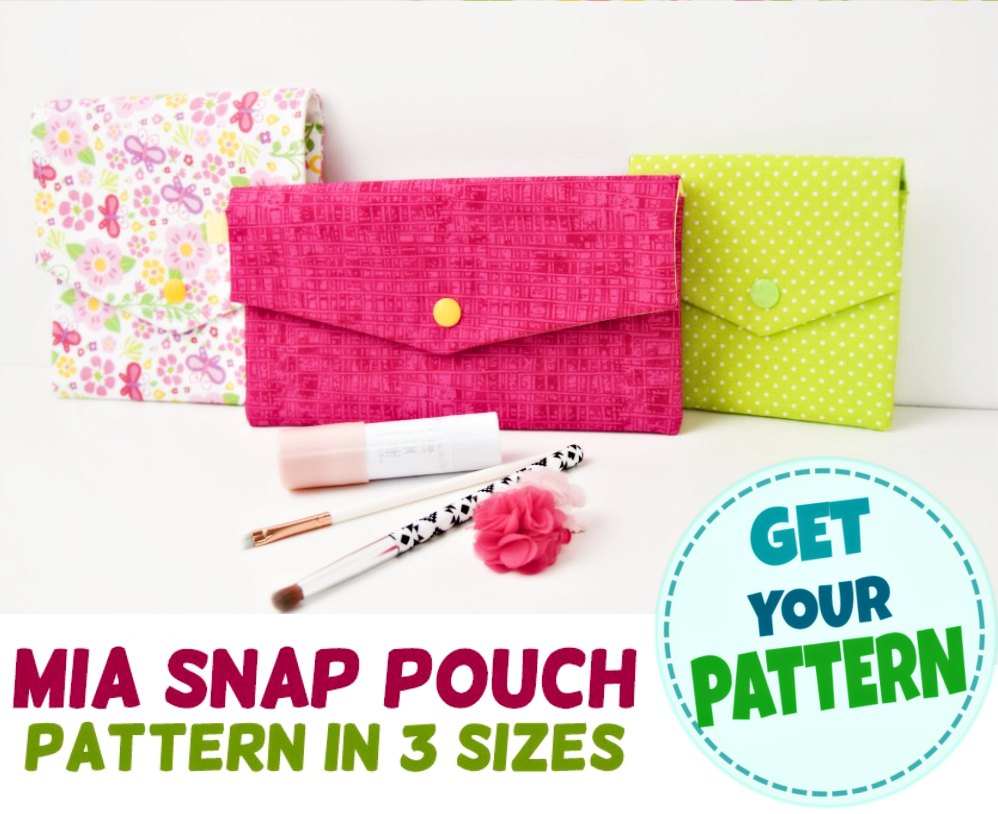 Beginner-friendly, no zippers at all.