I need to admit: I used a totally unprofessional sewing hack when sewing a jersey patch on a sleeve to make it easier. I still feel a bit embarrassed, but it was totally worth it! Want to see what it was? It made my project easy and quick.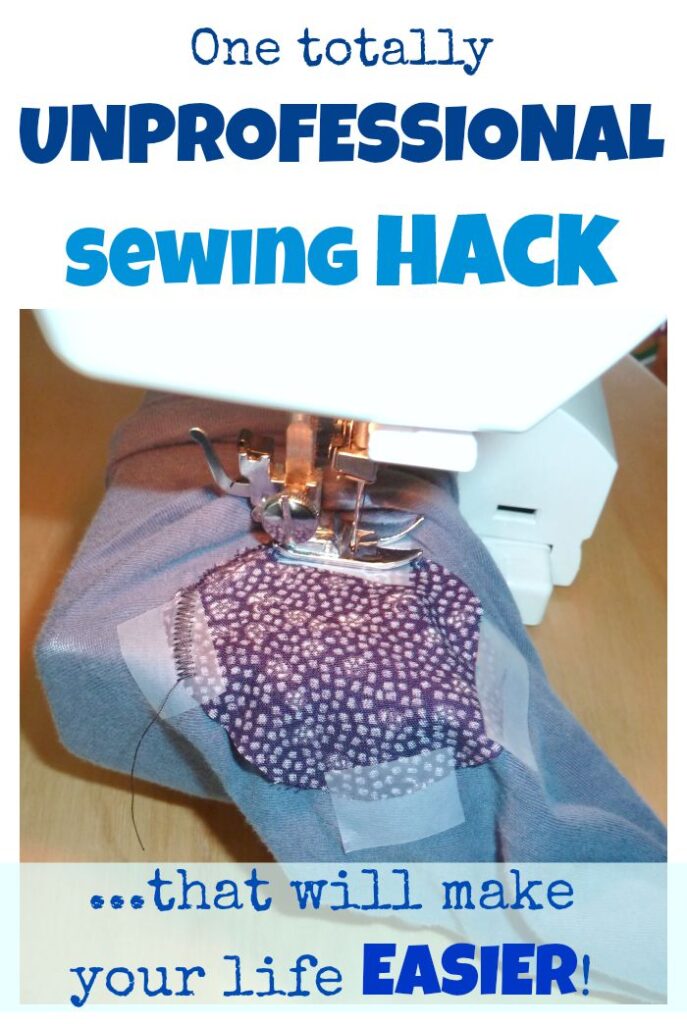 There it was one day: a hole in the sleeve of my favorite, softest long-sleeve T-shirt. A quick solution was needed, so I found one:
I used scotch tape when sewing over the hole in the fabric. The jersey stayed put and did not move while I was sewing. Mission accomplished!
Yes, it is totally UNprofessional. Totally. But hey, it makes life easier! That's why I am showing it to you. You might need it some day. Just in case 🙂
WHAT YOU'LL NEED: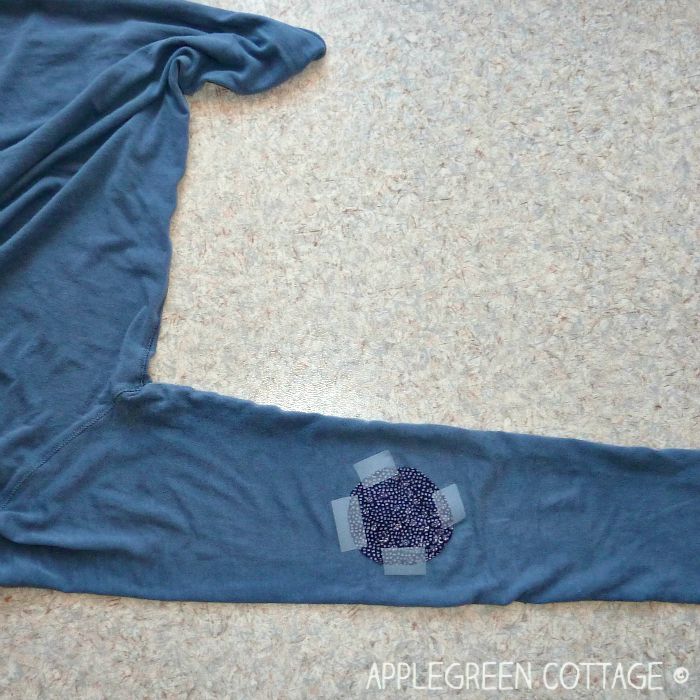 This post contains affiliate links, meaning at no additional cost to you I may receive a percentage of the sale if you choose to buy through these links. Thanks for your support. As you see on the photo above, you'll only need:
a piece of fabric (in the desired form and colour)
scotch tape (because it's easy to remove - important!)
and a sewing machine (you'll need a ball point needle for jersey - my favorite; makes it so easy to sew jersey with it!).
No pins, nothing else.
To my defense, it was a special case, as I didn't want to make the fabric too stiff, so pressing a fusible interlacing between the two layers was out of question... So if - for any feasible reason - you don't want to use any fusible interlacing (that would glue the patch to the spot), this is what you can do too.
sewing hack HOW-TO:
1) Cut a patch from jersey to cover the (oh-too-obvious!) hole in your piece of garment and place it over the hole and fix it to the spot using several small pieces of scotch tape. No pinning required!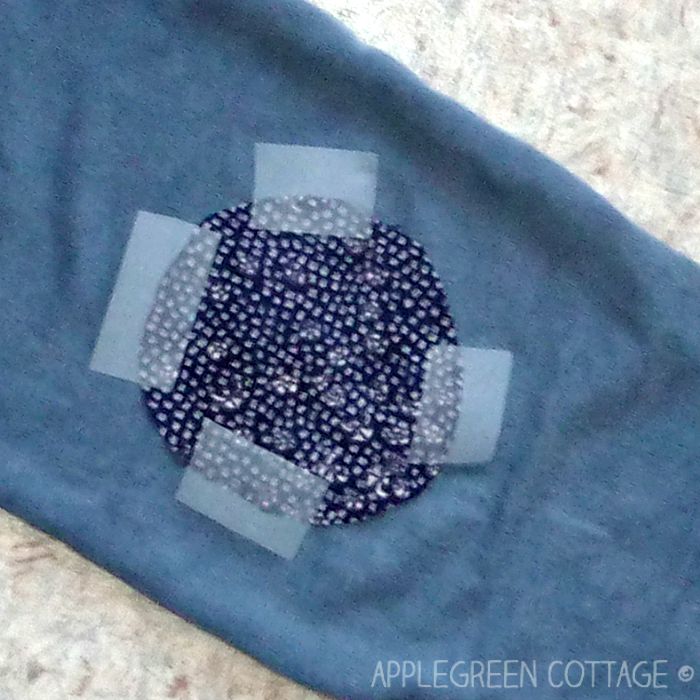 2) Stitch it using a dense zigzag stitch: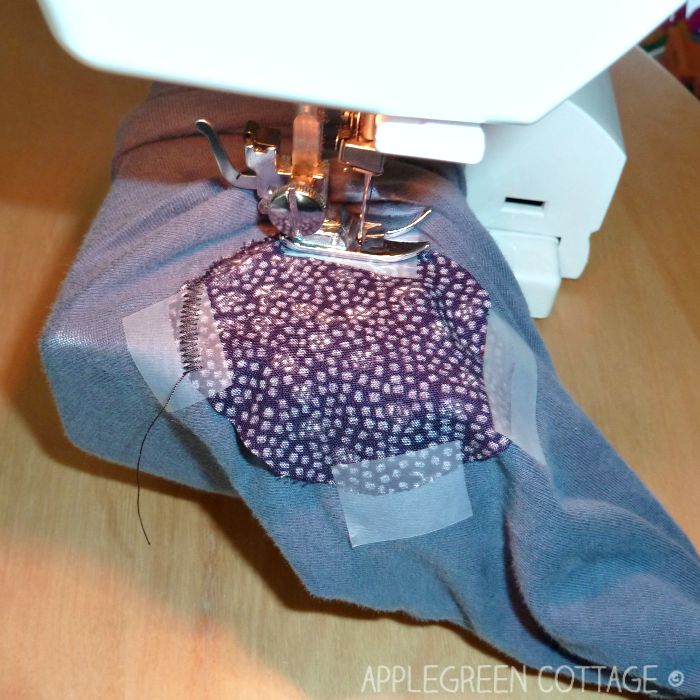 3) Remove the scotch tape. Done!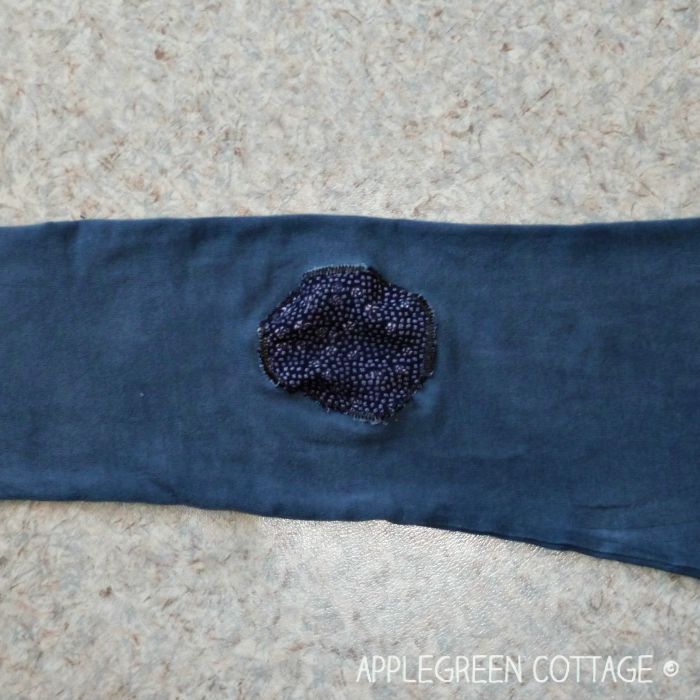 Easy and quick! And now I can stil wear my favorite, softest long-sleeve T-shirt 🙂 
UPDATE: This t-shirt is long gone now, and by now I've also started using Heat'N'Bond for applique, as I learned a long time ago that it's water soluble, and as such it won't stiffen my soft jersey t-shirts. We live, we learn.
Also, if happened to bump into this tutorial because the photo shows a jersey sleeve, here's my guide on how to sew with knit fabrics.
But I still feel for this old hack and am leaving it here in case it could save the day for someone. Have fun sewing and mending! 🙂
Want MORE FREE TUTORIALS And Patterns?
Get email updates and never miss out on new patterns, printables, and tutorials:
Or …check out this popular PDF pattern – the Kalina Mini Wallet in our shop. So practical!