Tote Bag Patterns. Check out the carefully selected 20 best tote bag patterns and choose your favorite free tote pattern!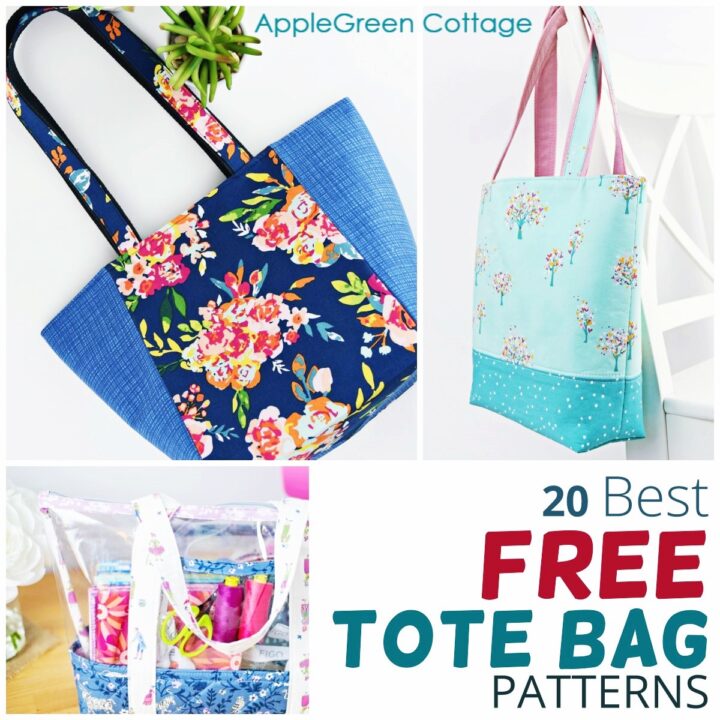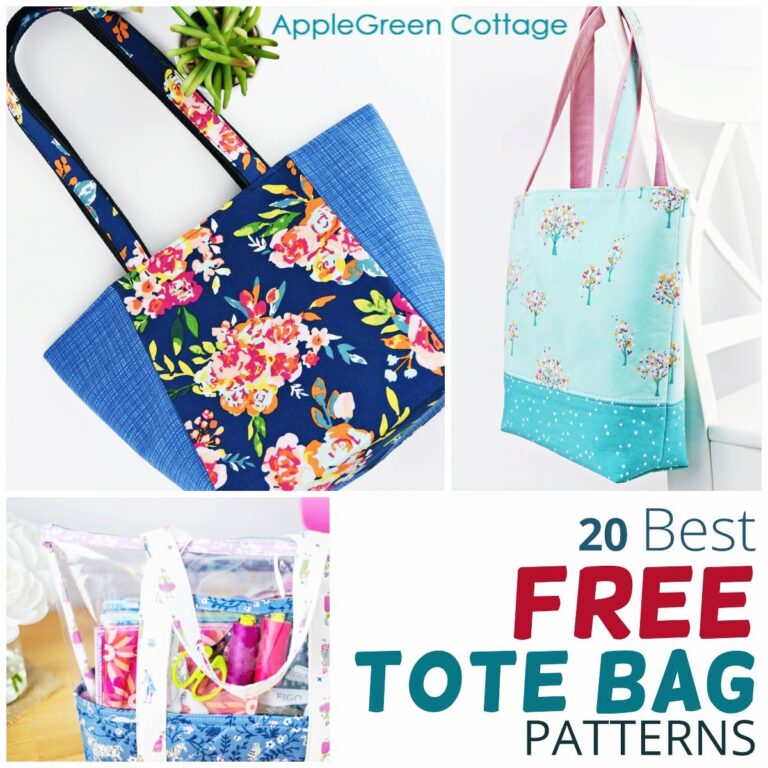 Totes can make excellent accessories, and are always great diy gifts. These are all free tote patterns and tutorials, and an excellent (and so rewarding!) sewing project for the entire range of sewing skills from beginners to advanced.
I collected 20 of my favorite tote bag patterns. Not an exhaustive list, just the top 20, a carefully curated selection of what I wish I'd found years ago when I first started searching for the best tote bag patterns. If you're a beginner or not, you'll find something for you here:
The simpler ones require no more than folding a rectangle and up to 4 straight (-ish) seams. Perfect for novice sewists!
Confident beginners will probably go for a pattern that includes a pocket (or three), add a flat bottom, and maybe use the color-blocking option.
Advanced level? Sure! There are additional free tote patterns and options here in the list, including patchwork, piecing, quilted totes, one with vinyl (I love it!), and that perfect Saturday market tote you won't be able to resist!
Now, let me stop rambling, scroll down to the list and start selecting your favorite, and - see you in the sewing room!
Tote Bag Patterns
Or, if you don't have time to browse now, pin this tote collection for later, using this link or the below collage image: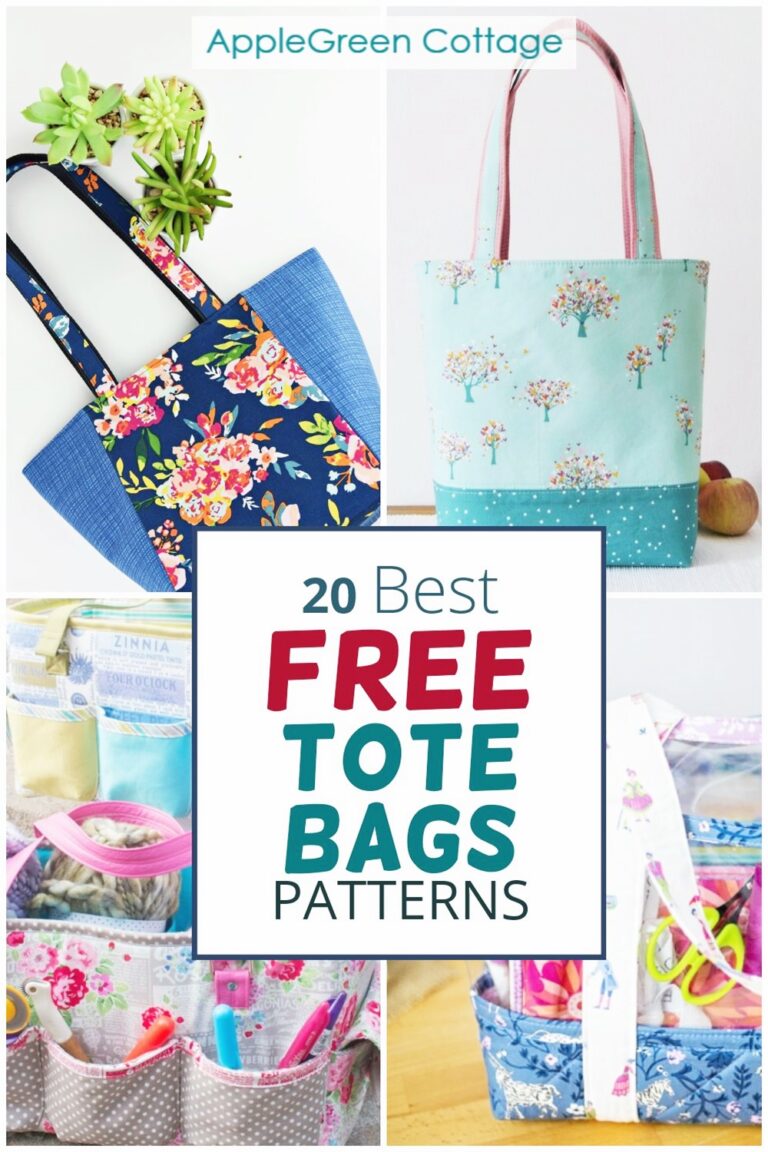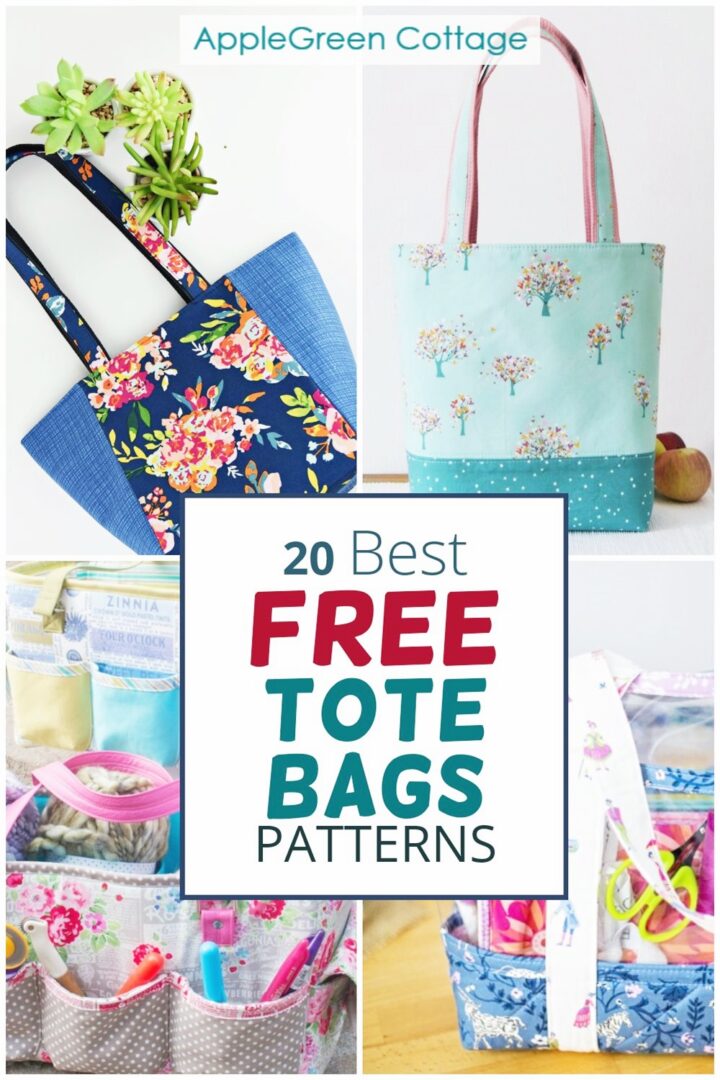 MY Own Tote Tutorial I'll start with mine, it's my latest free pattern and it's popularity skyrocketed immediately when I published the free pattern, so I'm guessing you'll like it too:
And if you're wondering how to make the PRETTY double-color handles, check out this bonus tutorial - my readers loved it:
My Other Best Free Tote - The MARKET Bag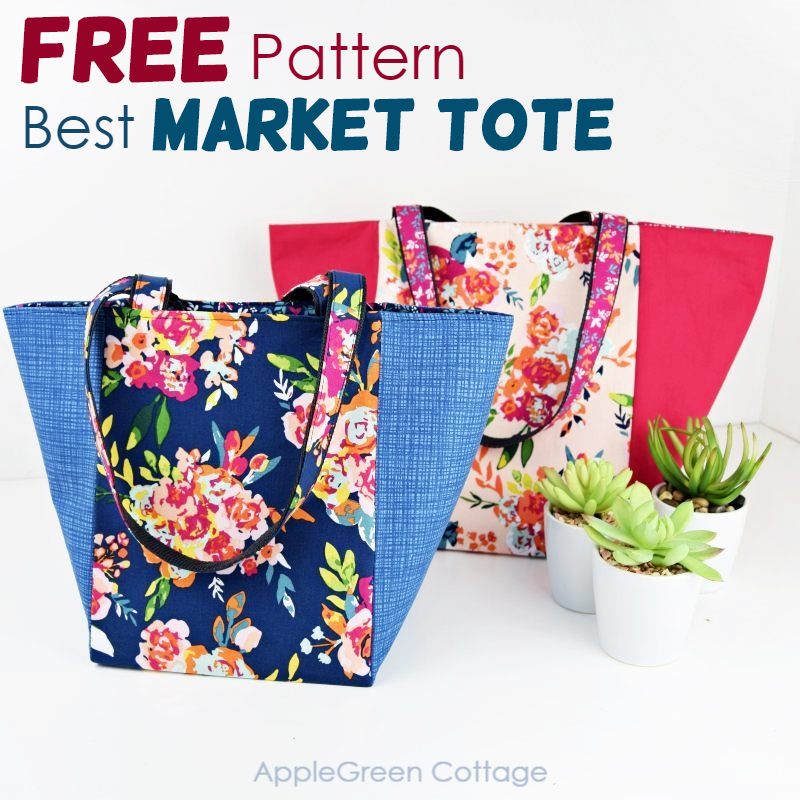 Not a fan of boxing corners on bags? This one is different! Get the free market bag pattern in 3 sizes HERE. (And you can instantly turn it into a large storage bin, so it's double use!)
And before I continue, this is what you can add to all of these tote bags - it definitely brings them up a notch: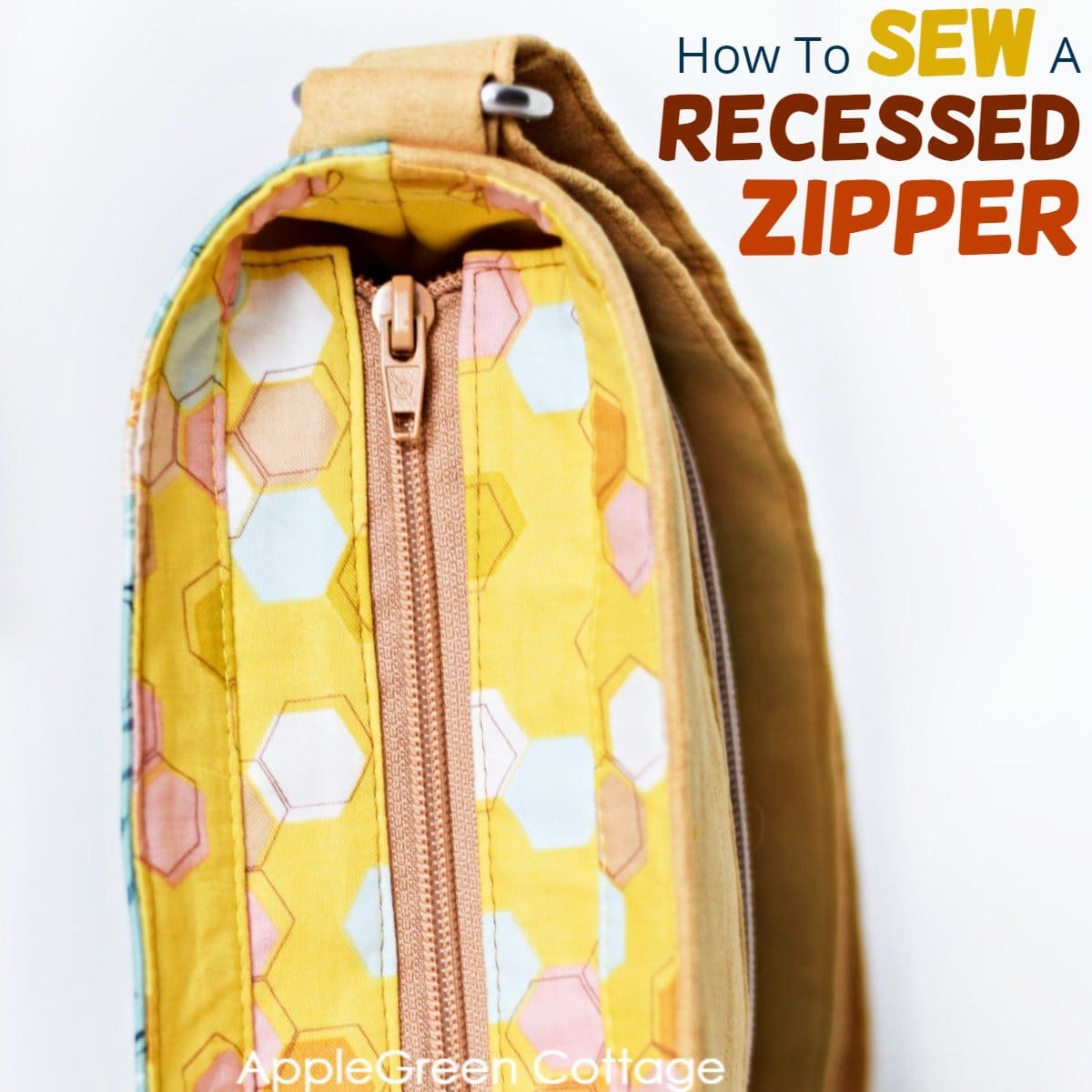 Make an inset zipper to keep anything from falling out of your tote. This add-on is golden for me.
Need to restock before you sew? Shop my personal favorite sewing supplies HERE.
Tote Bag With a Tablet Pocket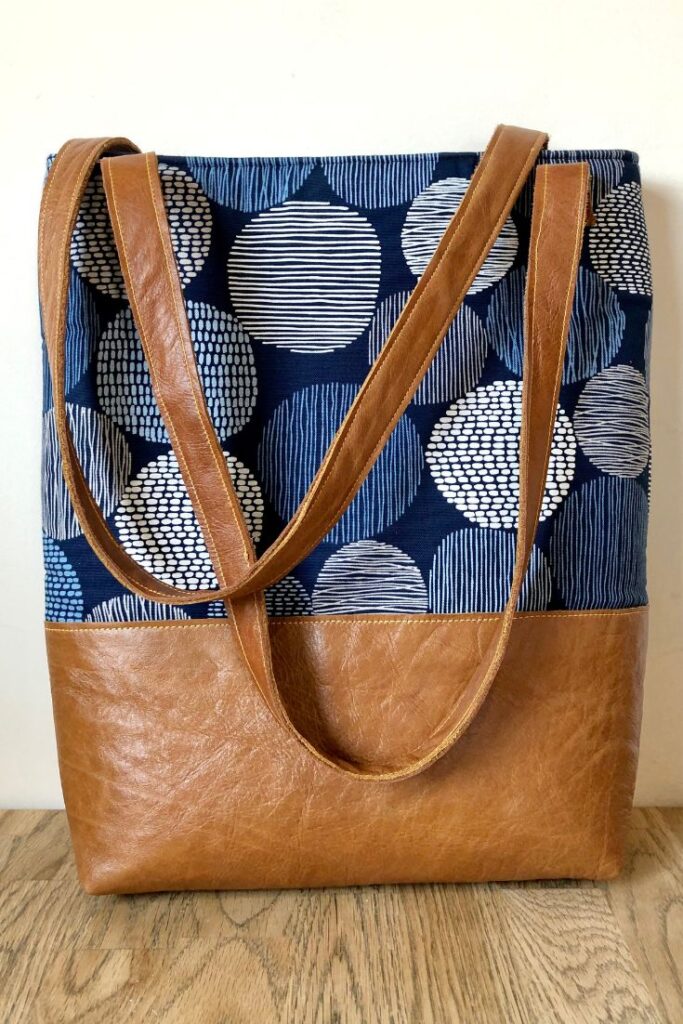 Would you like to test out a combination of fabric and leather? Here's a great tablet tote bag tutorial by Vicky at Vicky Myers Creations.
Free Craft Bag Pattern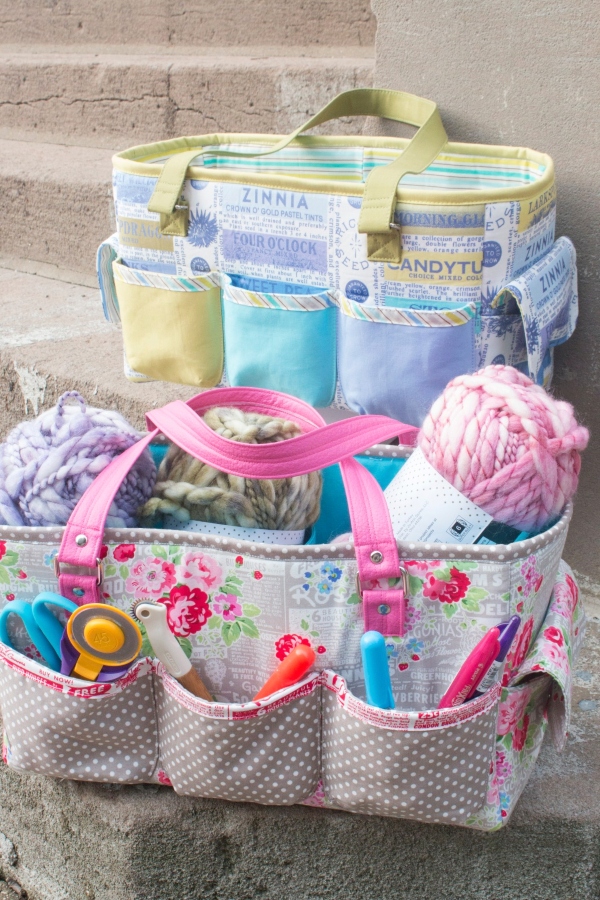 The Oslo craft Bag pattern is one of the most popular free tote bag patterns over at Sew Sweetness. An abundance of pockets and compartments make it an amazing craft organizer.
Free Pattern for Tote With Many Pockets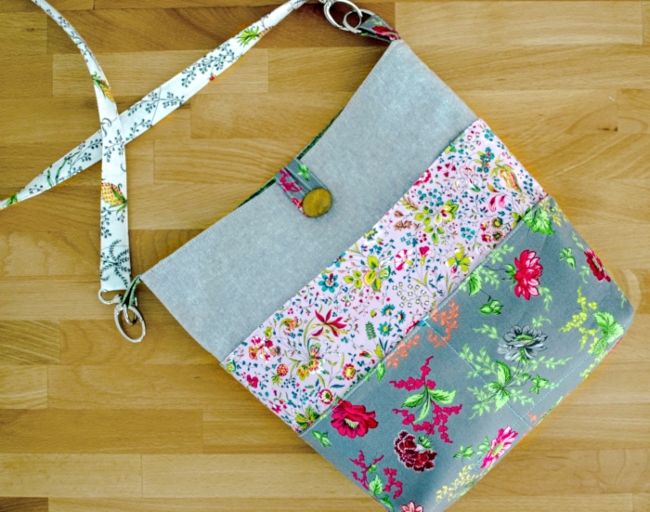 Caroline at Sew Can She has an excellent tutorial for when you need a tote with many pockets. Free pattern here.
The Three-Fabric Tote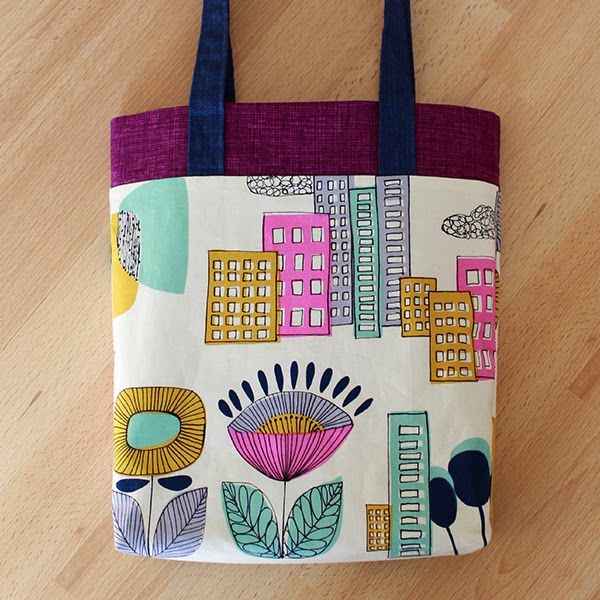 A great looking tote bag by The Inspired Wren - tutorial here.
Sturdy Tote Bag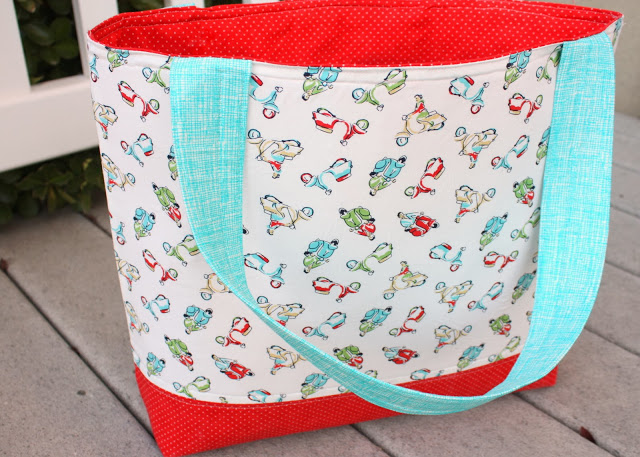 If you are looking for a stiff and strong tote bag, visit the tutorial designed by Amy Smart of The Diary of A Quilter for the Pellon site. Highly professional, and beautiful. Like all her tutorials.
French Market Tote Bag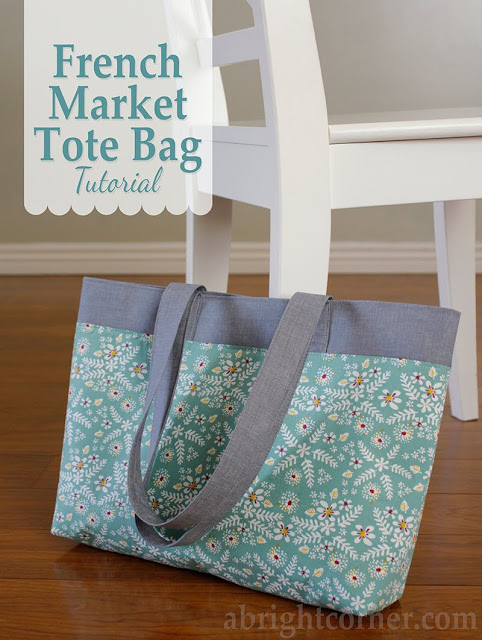 A classic tote bag with a beautiful finish - tutorial at A Bright Corner
See-Through Vinyl Tote - Free Pattern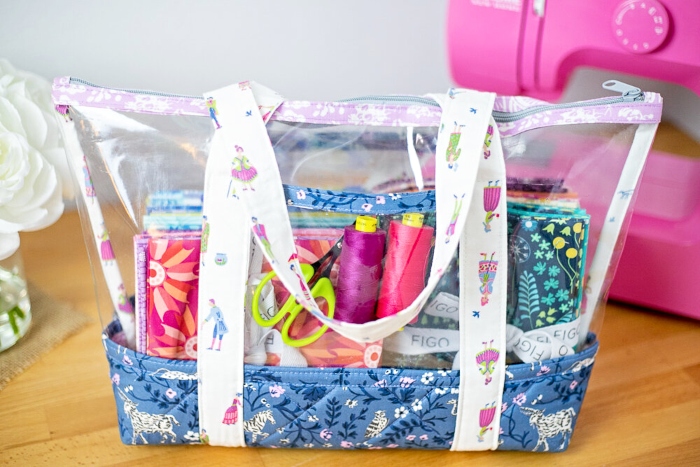 Are you brave enough to go for a vinyl tote bag? Here's one of the cutest vinyl totes out there. And it has top zipper closure - super handy! Free pattern and tutorial by Caroline at Sew Can She.
Tote Bag With Semi-Custom Fabric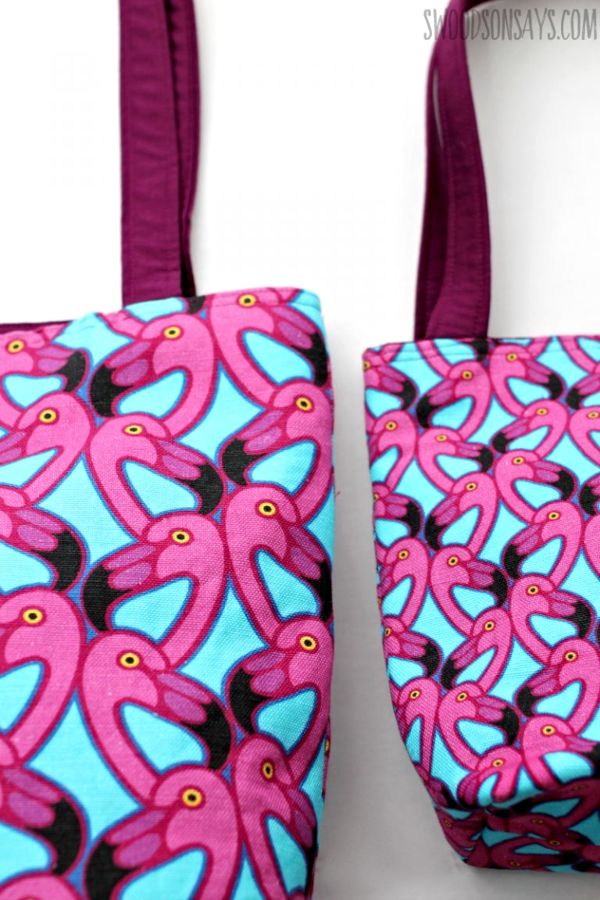 Stephanie at Swoodson Says showed how to make a simple lined tote bag using a semi-custom fabric option at Joann's. I loved how she adjusted the pattern color scale to her signature colors! Visit her tutorial here.
Reversible Bucket Tote Bag - Free Pattern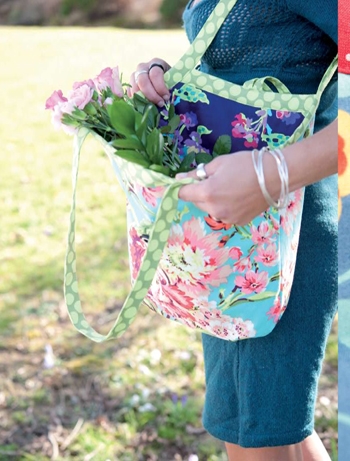 A great reversible tote pattern that was designed by Lisa Lam and is part of the Bag Making Bible - link to free pattern from Sew Mama Sew - now only available in Internet Archive HERE.
Convertible Tote-To-Wallet - Free pattern
A smart convertible tote tutorial with a free pattern, designed by Lorraine, aka LiEr from the Ikatbag blog. One of those amazing people in the bag making world I learned a lot from. You simply must check out her bag construction series!
Scrappy Quilted Tote Bag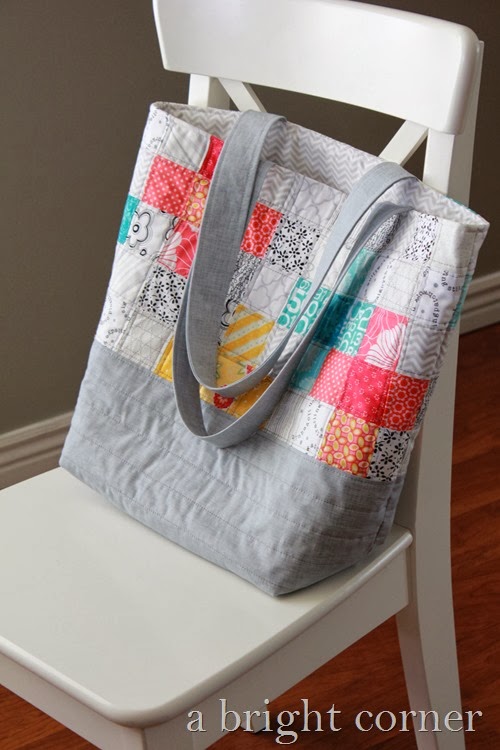 Scrappy quilted tote bag, tutorial at A Bright Corner
Library Tote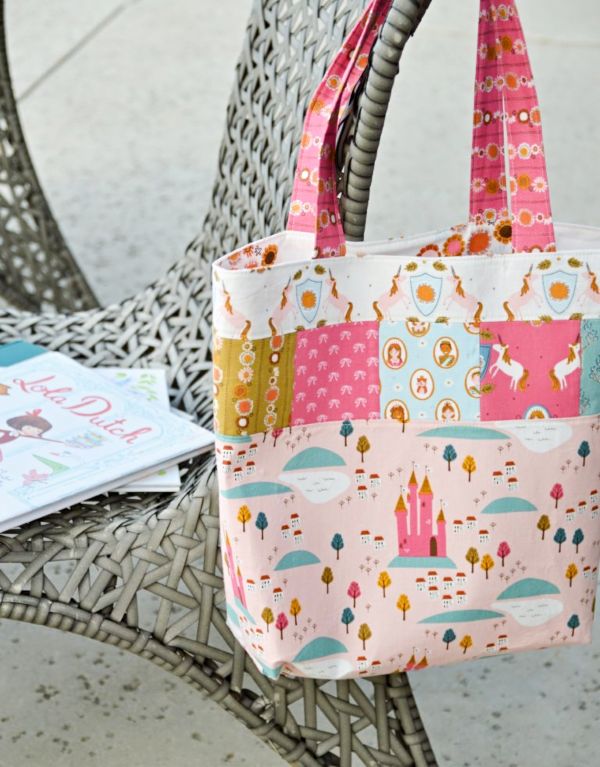 A cute library tote pattern by Jedi Craft Girl.
La Conner Tote Bag Tutorial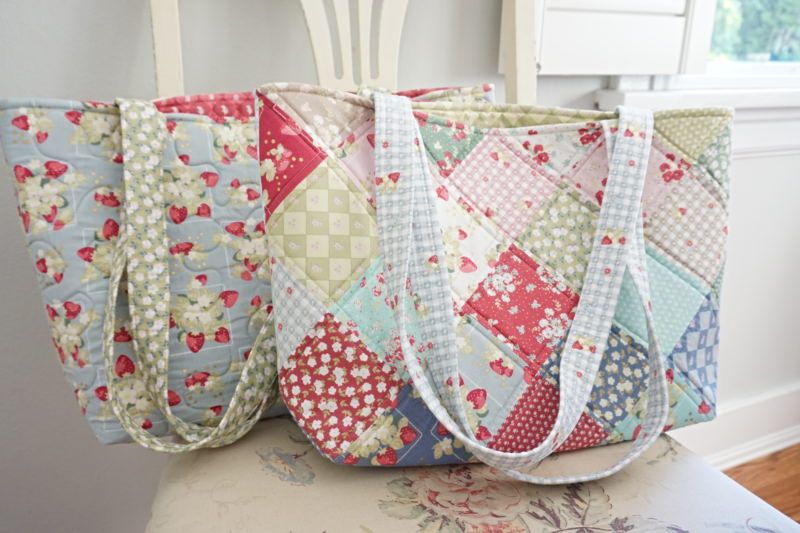 This free tutorial was posted by Jera at Quilting In The Rain, a Lecien designer, and it comes with a great video - here.
Fat Quarter Friendly Tote Bag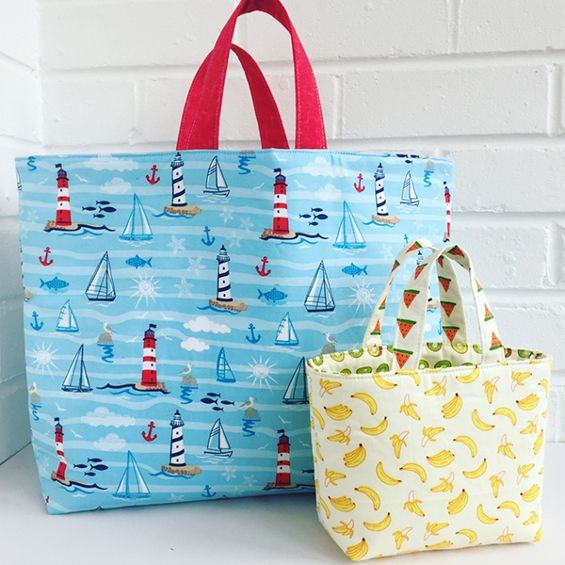 A cute tote bag that you can make in less than an hour. Tutorial here.
A Super Simple 20-Minute Tote Bag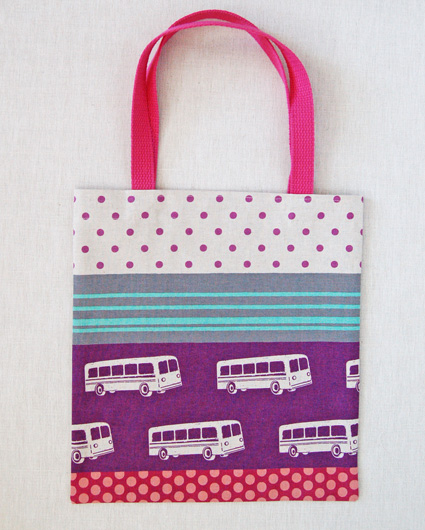 Maybe the quickest tote to sew in this collection. Visit the free tutorial at Purl Soho.
BASKET TOTE FREE SEWING PATTERN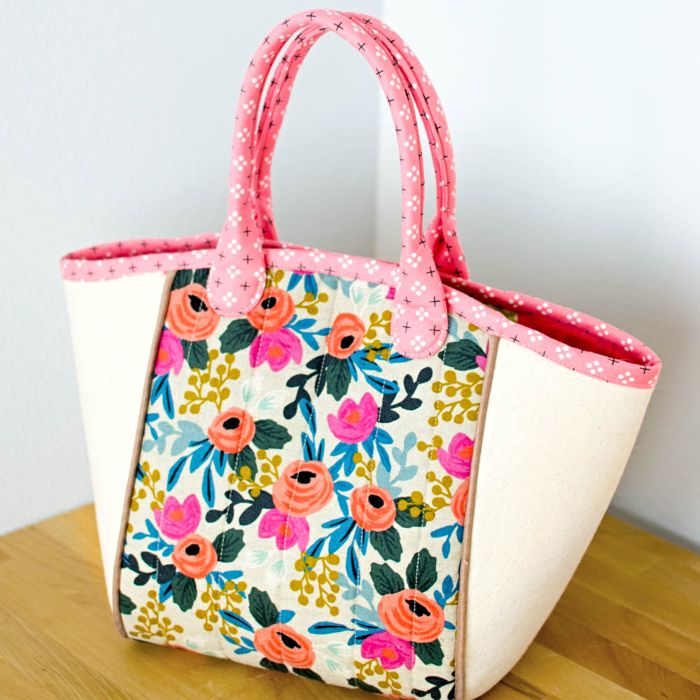 This one is a perfect tote for a trip to the Saturday market. While it falls into an intermediate difficulty level, it's an excellent tutorial with a free pattern by Caroline at Sew Can She.
PLAID FLANNEL BAG PATTERN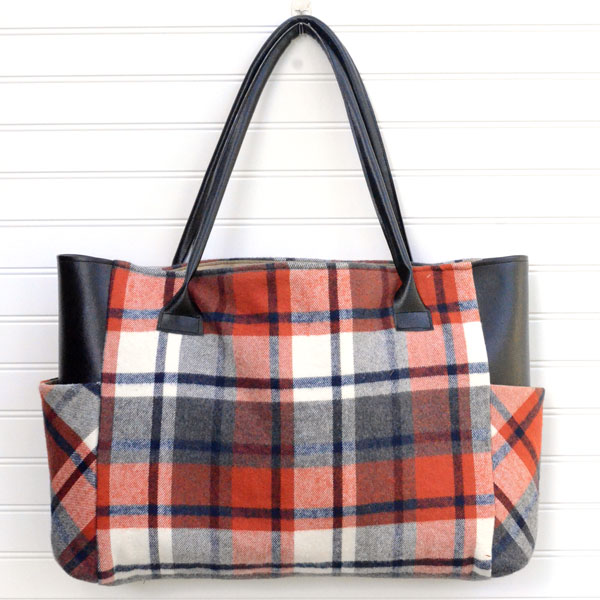 This plaid flannel tote bag has a modern classic look that's the perfect accent for any fall outfit. Get the tote bag tutorial here.
I hope you've found your favorite tote bag to sew now. Happy sewing! Damjana
WANT MORE FREE TUTORIALS AND GOODIES?
Get email updates and never miss out on new patterns, printables, and tutorials:
Or check out this pretty ALLina project bag pattern in our shop - for all your storage needs: