See how to finish binding on a quilt - the easy way. This little trick will make your quilt binding look just as perfect, but with less effort. You'll love it!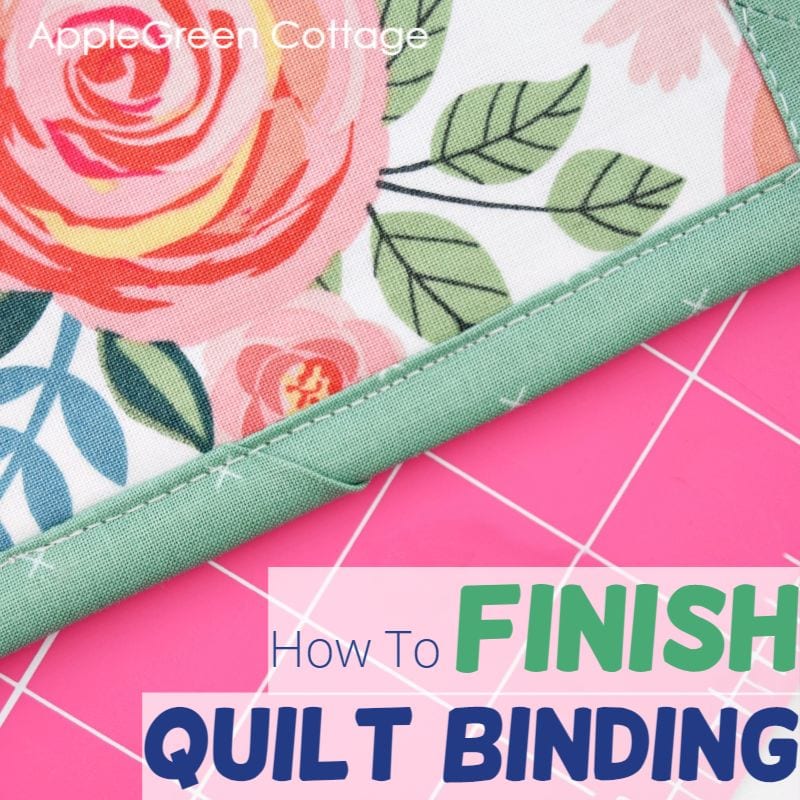 Looking for more quilting ideas? Check out these free tutorials:
So I'll show you a little hack where you just wrap the tail of your binding into the starting part. It makes sewing quilt binding so much easier! Are you ready? (Super useful for when you make one of these best free baby quilting patterns -so cute!)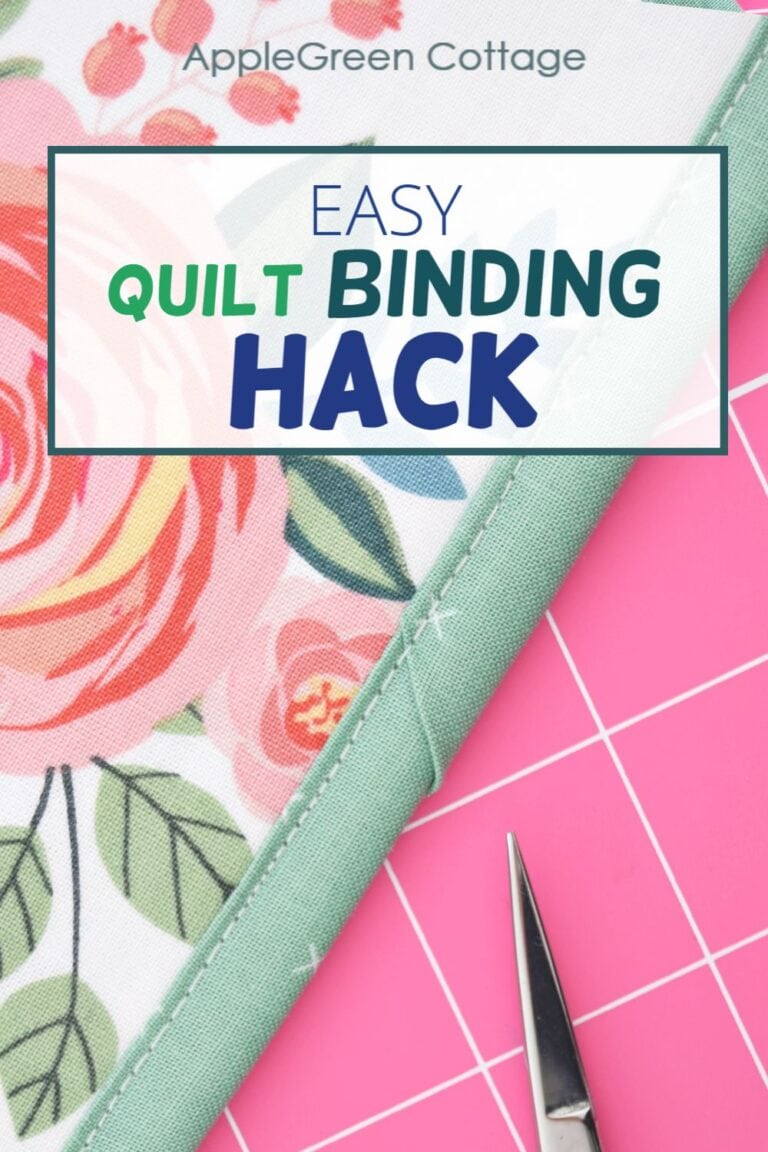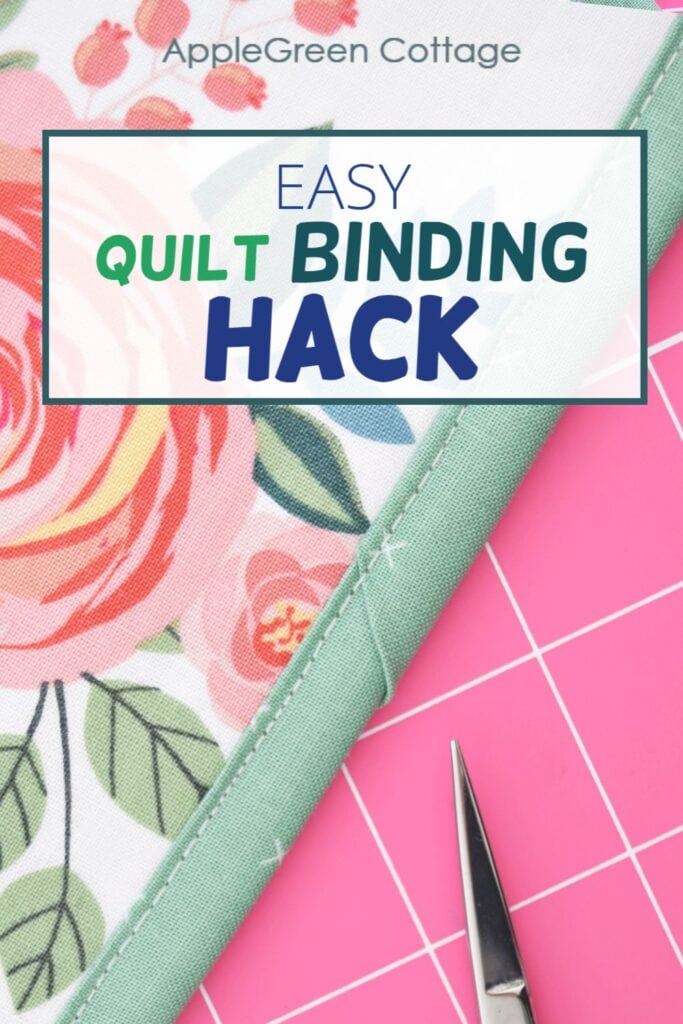 Step 1 - Cut your binding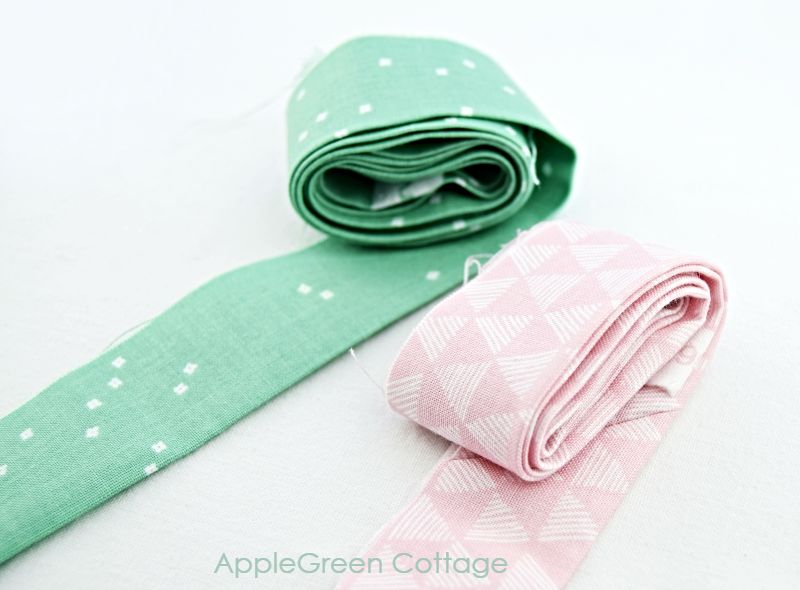 Measure how much quilt binding you need and cut it at a width of 2 ¼" (my usual one) or an eight of an inch wider if you've got a thick (or double) batting layer.
Fold in half all the way through, and press well. You get a nice strip of batting. Prettier than store-bought.
Step 2 - Fold the Binding End
A single folded triangle will make all the difference: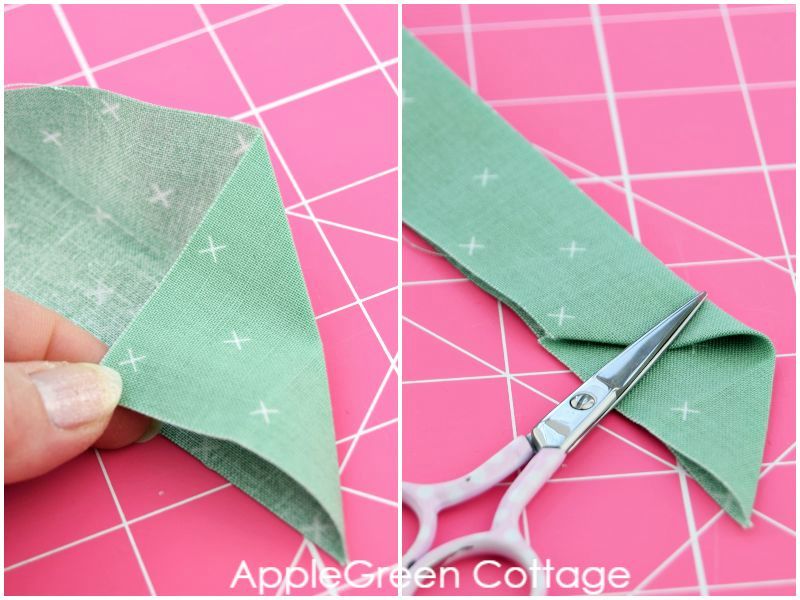 Grab one end of the binding (here: the right end of binding with face side down).
Open the pressed center fold.
Now hold the top corner, and fold one corner towards the wrong side of the fabric, so you create a triangle.
Now refold your binding along the original edge, and press the creases.
Step 3 - Go around
When attaching binding, go the usual way: start at the middle of an edge if your quilt is larger, or - if you are making a mini quilt, or something like this quilted mug rug project, start just two inches or so from the bottom of an edge. As low as possible.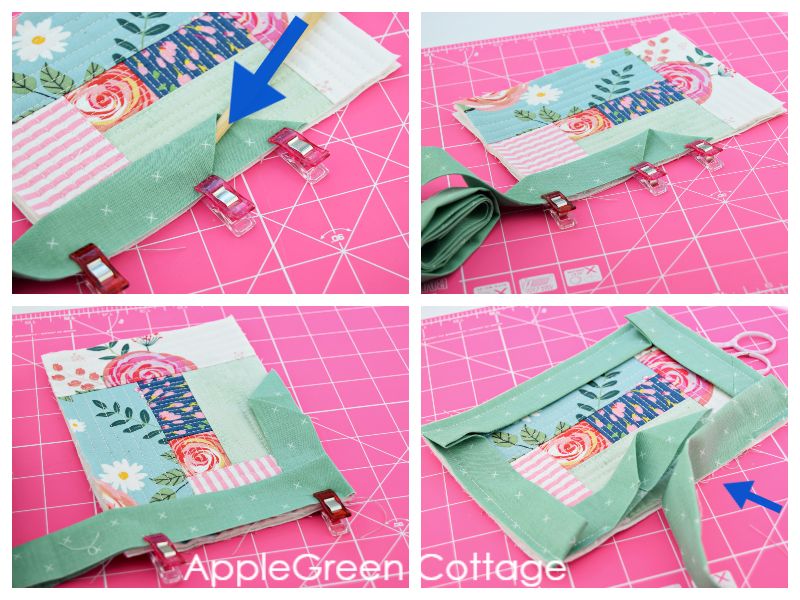 Then sew around the quilt, and when you get back to the beginning edge, stop an inch before the 'triangle' starts. Again, a detailed how-to of this part is described in this binding tutorial.
Step 4 - Cut and Tuck The Tail In!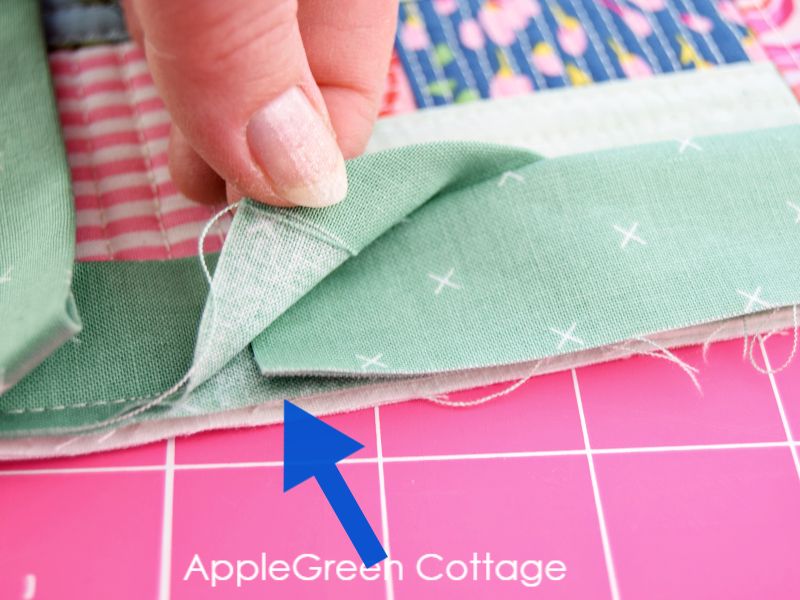 This is the hack part! But let me explain in detail: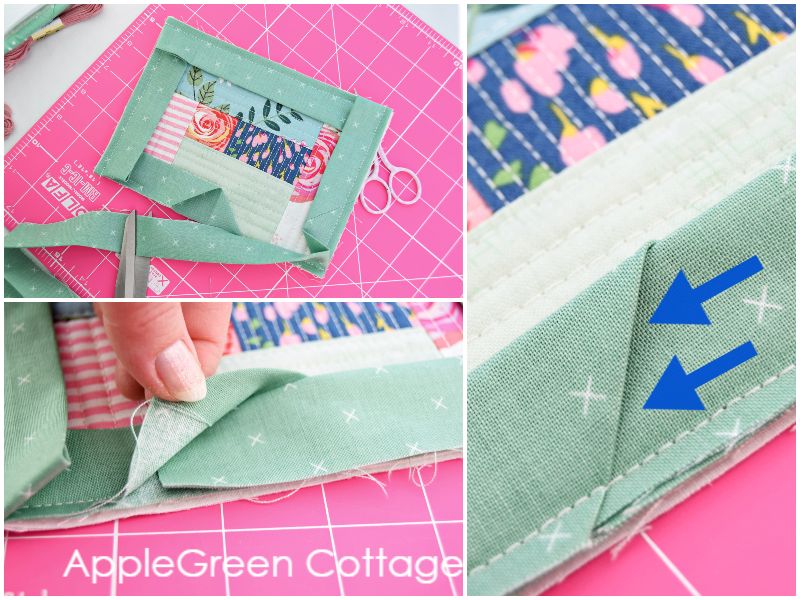 This is all you need - no measuring:
cut the binding so that reaches just half an inch past that triangular fold from the beginning. Mind the gap - the binding tail needs to reach PAST that spot, so it's not visible!
Tuck the binding end into the gap - inside the binding triangle, press and finish the seam to generate a continuous seam.
Step 5 - Finish off binding on the other side
No math, you have joined the start and the end by burrying the tail. How cool is that!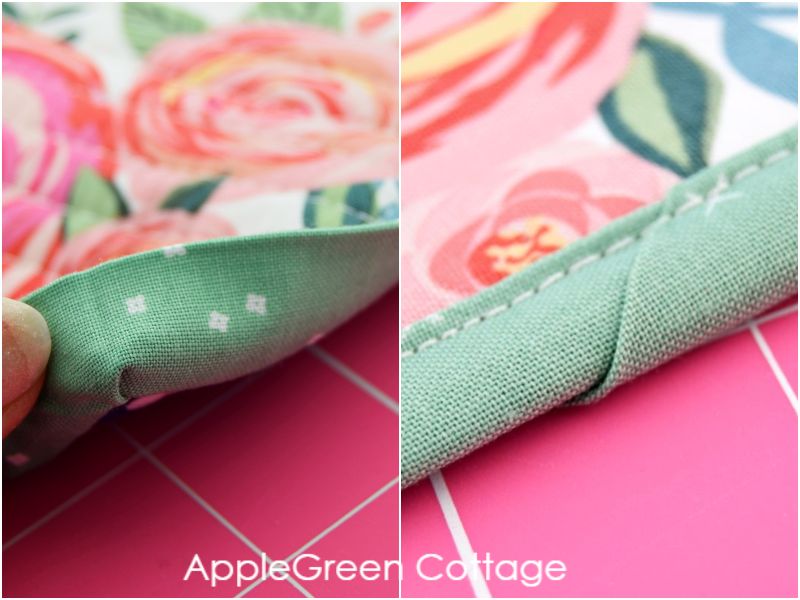 Proceed the usual way, turning the binding to the other side and finishing - this part is the same as in the aforementioned binding tutorial. You've probably done it like a hundred times anyway. If not, this binding finish how-to will make it a lot easier. 🙂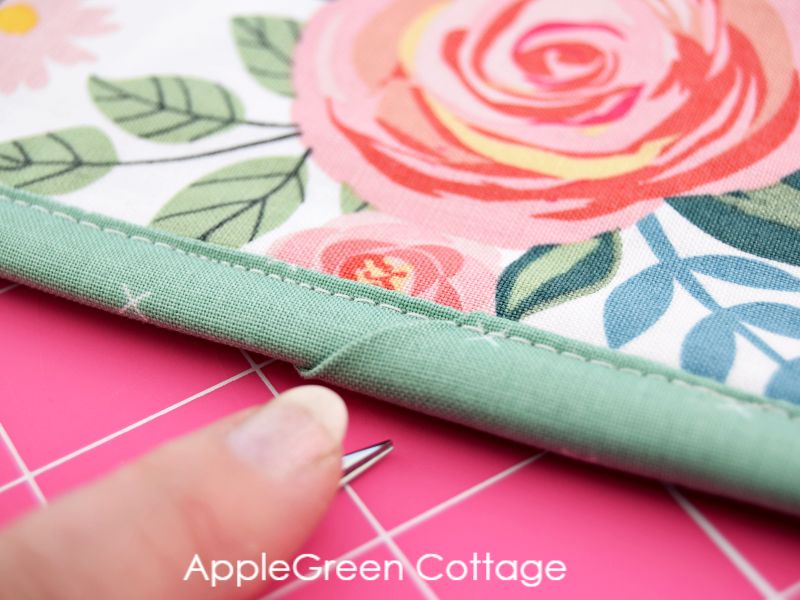 If you liked this tip, I bet you'll love to see my favorite way for how to hang a quilt . Or for a change, wanna skip binding? - Take a look at this quilted mug rug tutorial - but shh! 🙂
Save to Pinterest so you don't forget about this little binding trick: